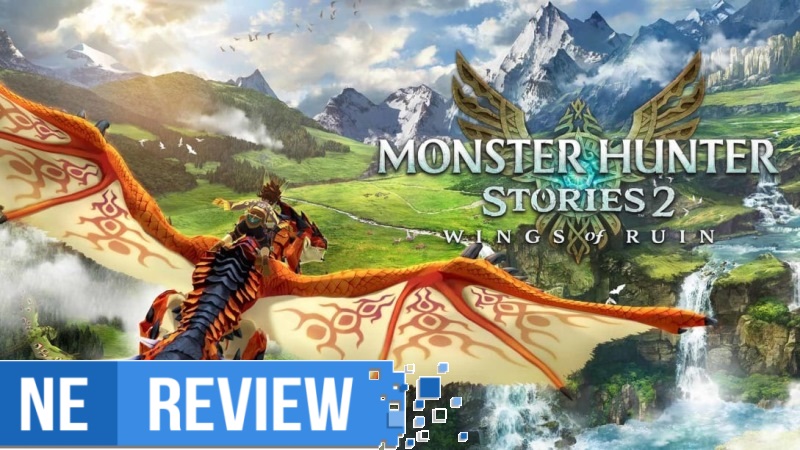 System: Switch
Release date: July 9, 2021
Developer: Capcom
Publisher: Capcom
---
The Monster Hunter franchise has spanned nearly two decades of behemoth slaying and protecting villages while you work your way up the food chain to the biggest and most vicious monster of them all. However, the series never really had a true spinoff that took the world but turned it on its head like Monster Hunter Stories did in 2016. The game spawned an amiibo as well as manga and anime, using the Monster Hunter world and formula, but giving it a monster-catching foundation. Monster Hunter Stories, despite its name, was arguably one of the lesser talked about RPGs on 3DS, so it was a pleasant surprise to see Capcom give the idea another chance on Switch. It's even more amazing to see that with Monster Hunter Stories 2: Wings of Ruin, Capcom has expanded upon and improved just about every facet of its predecessor, giving Monster Hunter a refreshing new look and feel.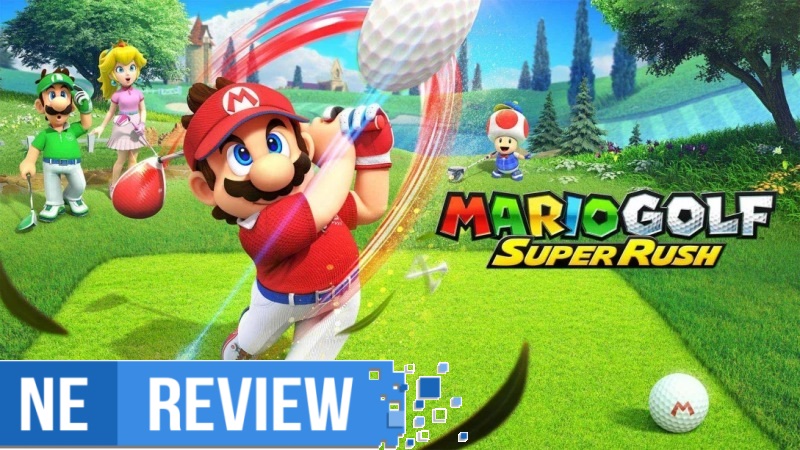 System: Switch
Release date: June 25, 2021
Developer: Camelot
Publisher: Nintendo
---
Mario and sports have had a symbiotic relationship since the early days of the NES, giving people at home arcade twists on the classic physical games of skill. Outings in the likes of golf, tennis, soccer/football, baseball, and all the way to the Olympics have seen Nintendo's all-star roster challenge each other in a variety of ways on virtually every platform. Mario Golf: Super Rush now sees Nintendo's first golf outing since World Tour on 3DS back in 2013 and brings with it a slew of new features that make it arguably one of the best entries in all of the Mario sports series. Super Rush features not only a return to form, but refreshing gameplay thanks to its multiple modes and new takes on golf between Speed Golf and Battle Golf.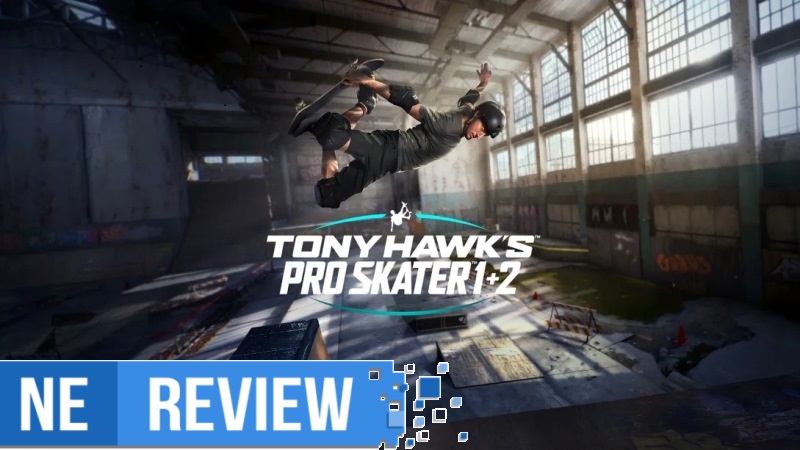 System: Switch
Release date: June 25, 2021
Developer: Vicarious Visions
Publisher: Activision
---
There's a very specific vibe that permeates every second of Tony Hawk's Pro Skater 1 + 2, out now on Nintendo Switch. I'd like to think it's more than nostalgia – although I would be lying if early 2000's skateboarding games didn't hold a special place in my heart – but there's just something romantic about grinding down a staircase at a California skatepark while Rage Against the Machine's "Guerilla Warfare" blasts in the background. Having barely touched a skateboarding game since Tony Hawk's Underground 2 on the GameCube, I was excited to see how this ground-up remake of two of the series' highest-rated games would hold up on a handheld.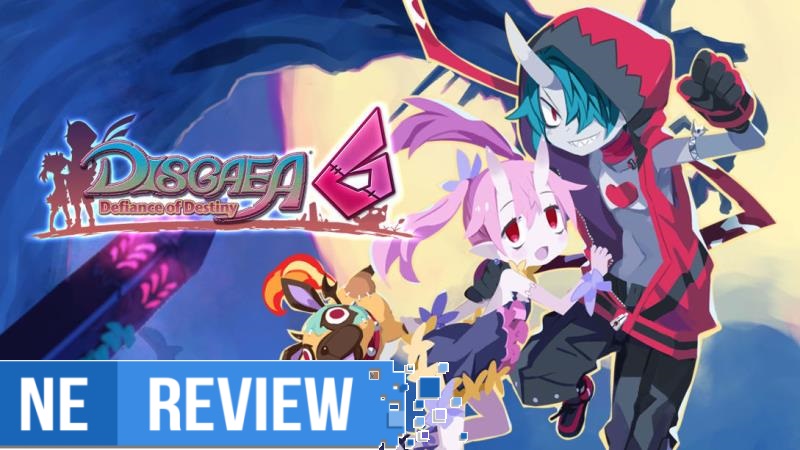 System: Switch
Release date: June 29, 2021
Developer: Nippon Ichi Software
Publisher: NIS America
---
Disgaea originally debuted in Japan back in 2003, with Disgaea: Hour of Darkness, which has seen re-release and a DS port. Each of the games adheres to series staples, with colorful underworld units and pixel graphics. They're mostly managed in an underworld hub, with combat being experienced in a variety of levels and worlds, each with a distinct style. As a tactical roleplaying game, Disgaea has become a staple series in the genre, with multiple games, spin-offs, a manga series, and an anime under its belt. Diving in to the newest entry in the series, let's see how it shapes up, shall we?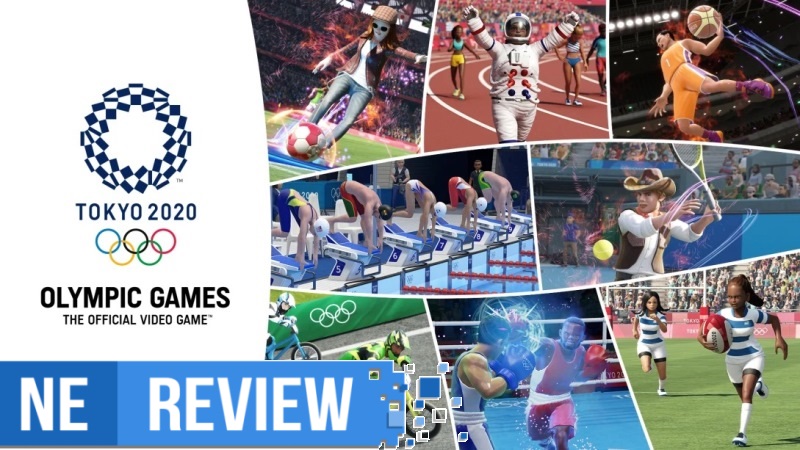 System: Switch
Release date: June 22, 2021
Developer: SEGA
Publisher: SEGA
---
Some people eat, sleep and breathe sports. I'm not one of those people, but even I can appreciate the Olympics and what they represent – the coming together of cultures, the excitement of seeing the best athletes in the world compete against each other, and of course, all of the associated spectacle. I decidedly do not enjoy, however, the decidedly average minigame collections that typically get churned out every few years to tie in with the event. That is why I'm thrilled to report that not only is Olympic Games Tokyo 2020: The Official Videogame an excellent Olympics game, but it is also one of the best pick-up-and-play sports games I've experienced in a long time.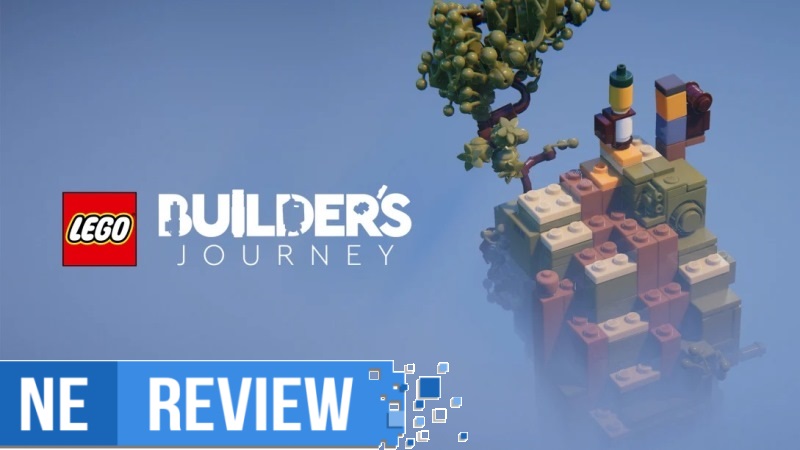 System: Switch
Release date: June 22, 2021
Developer: Light Brick Studio
Publisher: LEGO System
---
LEGO has had a long history of making games in which their mini figures take center stage and are adapted for different licenses across film, television, books, and more. One of the biggest challenges, however, is that the bricks themselves can sometimes feel neglected. Light Brick Studio's LEGO Builder's Journey is the first brand new IP not only from the studio, but from the brand in quite some time. It aims to finally have the plastic bricks be recognized as a star of their own, giving us not only a game that provides ingenuity, but – much like the blocks themselves – creative freedom on how you place and manipulate the blocks as you carve and build a journey for yourself through a sequence of beautifully poetic puzzles and masterful narration through environmental storytelling.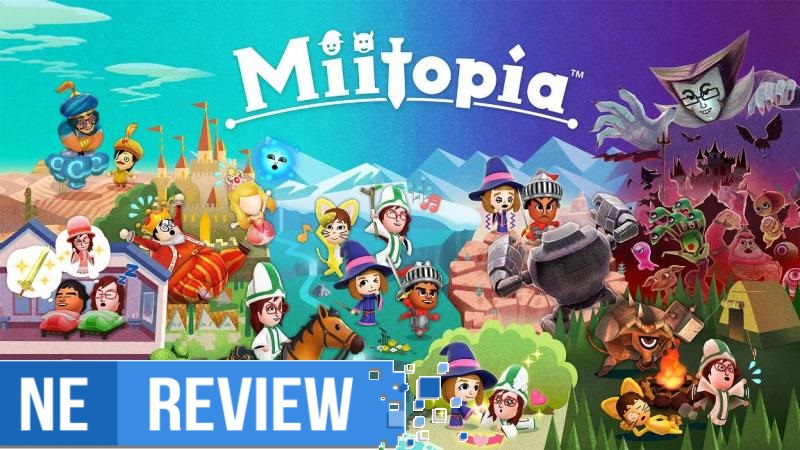 System: Switch
Release date: May 21, 2021
Developer: Nintendo / Grezzo
Publisher: Nintendo
---
Miitopia is an adventure where you can insert yourself, your friends, your family, your boss, your favorite comedian…. really anyone into the game and adventure alongside them. Different roles are needed throughout the journey – kings, townsfolk, guards, terribly evil overlords. You get the gist. There are many faces that you'll need to create, or if you want to you can stick to the default ones provided, but who wants to do that in a game where some of the best fun is had in beating up an iteration of your high school bully and making the hyper child in the starting town into your own little brother because it's just the perfect fit for him? And so what if you make the king into the literal Henry the VIII? Plenty of people do that, I'm sure! Don't let anything stop you. Insert your friends, insert your foes, and just have fun with it. This games shines most when you let go and embrace the silliness of it all.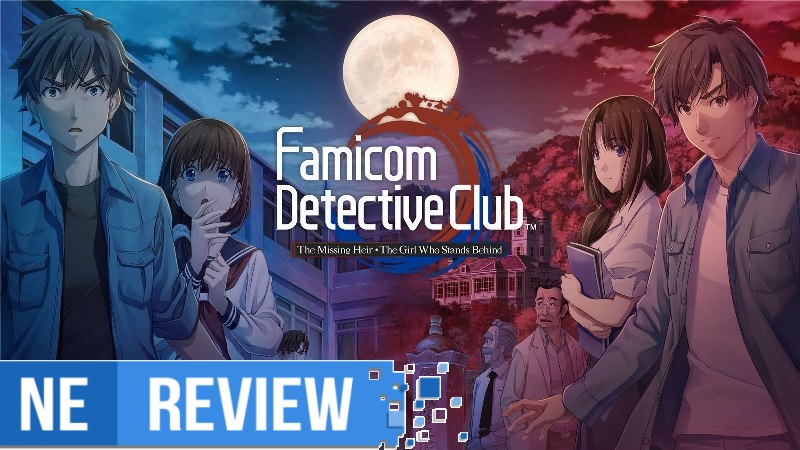 System: Switch
Release date: May 14, 2021
Developer: Mages / Nintendo
Publisher: Nintendo
---
Plenty of video games have elements of mystery in their narrative – that feeling of unraveling something ambiguous can be a highly effective means to motivate a player to see the end of a story – but it takes something special to truly evoke the feeling that you are a real detective. It's a feeling that I hadn't really experienced in a game since L.A. Noire released, but I'm thrilled to report that both Famicom Detective Club: The Missing Heir and its prequel game The Girl Who Stands Behind, excel at being compelling, immaculately produced mystery stories that I didn't want to put down.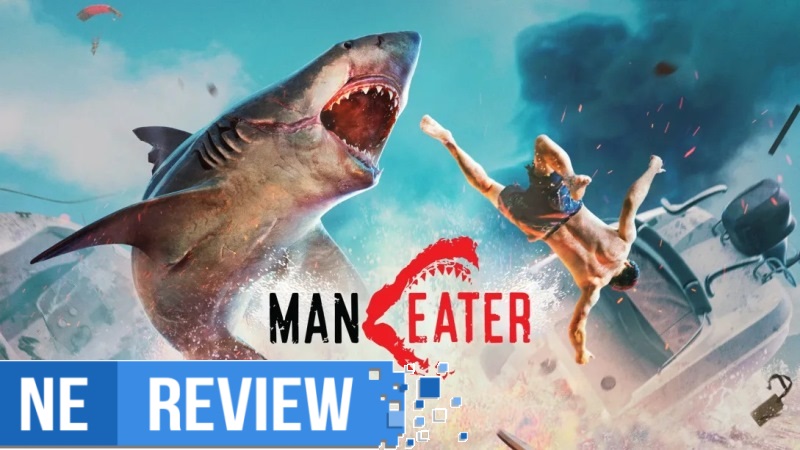 System: Switch
Release date: May 25, 2021
Developer: Tripwire Interactive
Publisher: Tripwire Interactive
---
Perhaps no creature in the animal kingdom has as much of a publicity problem as the humble shark. Relatively docile toward humans in real life, sharks have become murderous monsters in public opinion thanks to sensational media and bloody shark thrillers. Tripwire Interactive's open-world action game Maneater gleefully plays with this idea, letting players take control of an obscenely bloodthirsty creature on a gruesome rampage against every living creature nearby. Although its gameplay may feel as shallow as its freshwater levels at times, an emphasis on campy violence means there is still some brutal fun to be had in this Switch rendition of the game.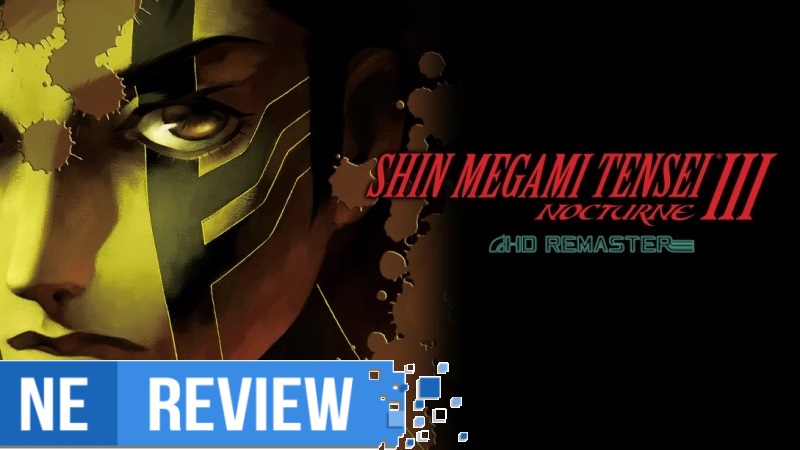 System: Switch
Release date: May 25, 2021
Developer: Atlus
Publisher: Atlus
---
Shin Megami Tensei III: Nocturne HD Remaster is an exhausting game. I don't just mean exhausting in that it has a long name that I'm already tired of typing out, but rather, exhausting as an experience overall. Its world is bleak, barren and void of any semblance of hope for its inhabitants. Its gameplay, consisting almost entirely of archaic turn-based combat, can be unforgiving and occasionally opaque. And while the game has been given a small facelift for this 2021 rerelease, it largely embraces its PlayStation 2 origins and does little to modernize itself today's audiences. Depending on what type of player you are, this may be enough to turn you off from the game entirely, but those who enjoy patiently unpacking a cryptic, challenging experience will likely find themselves deeply absorbed in Shin Megami Tensei III.