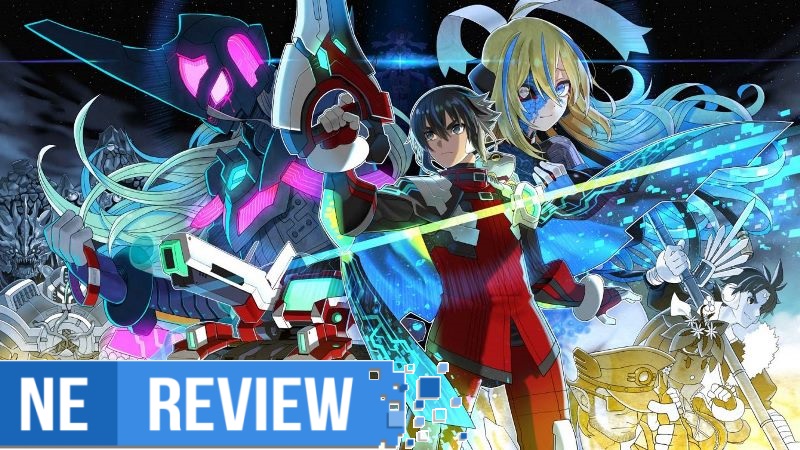 System: Switch (eShop)
Release date: March 20, 2019
Developer: Inti Creates
Publisher: Inti Creates
---
In March 2017, one week after the release of the Switch, developer Inti Creates and Sunsoft unknowingly kicked off the "Metroidvania on Switch" phenomenon by releasing Blaster Master Zero to an almost empty eShop. The game served as a modern reimagining of the much loved NES classic, and was well-received by fans and newcomers alike for adhering to the source material albeit through a more modern lens. Since then we've had genre defining releases like Dead Cells and The Messenger along with countless other interpretations of the formula compete for our attention. It's fair to say that if you're a fan of Metroidvanias, then you've probably been spending more time on your Switch than you'd like to admit. In the hope that lightning does indeed strike twice and to capitalize on a booming trend, Inti Creates and Sunsoft have now seen fit to grace us with a wholly original sequel, Blaster Master Zero 2.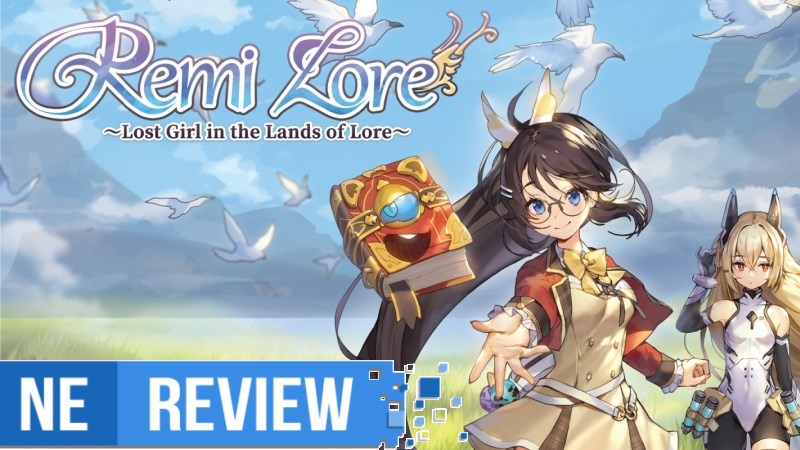 System: Switch
Release date: February 26, 2019
Developer: Pixellore
Publisher: Nicalis
---
RemiLore is a beautiful game at face value that brings you into a fantasy world of magic and adventure. You'll play as the protagonist Remi and her grimoire companion throughout dungeons that are vibrant and stand out compared to other titles within the genre. However, while things may seem appealing and inviting at the surface, what you ultimately have is a game with a bit of an identity crisis as it incorporates so many elements between its story, gameplay, structure, and mechanics that it feels like a mess attempting too much at once just to stand out further. There's promise to be had every time you play through it, but nothing ever clicks or feels as if it belongs, making the entire experience feel like one big "what's the point?" scenario.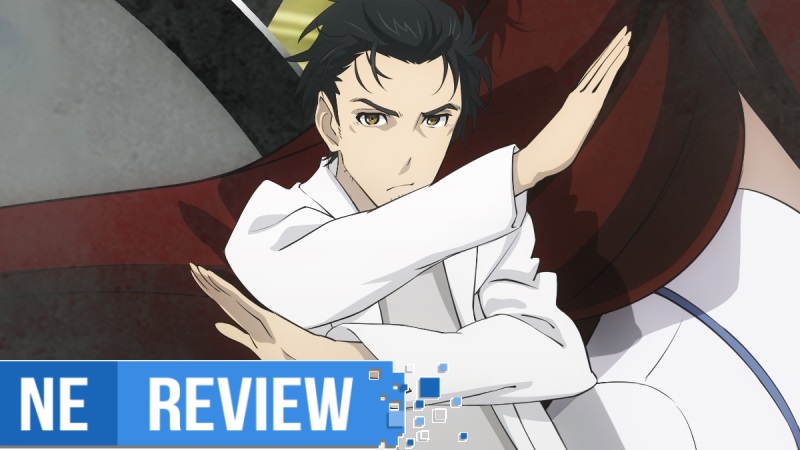 System: Switch
Release date: February 19, 2019
Developer: 5pb.
Publisher: Spike Chunsoft
---
In 2009 we were introduced to a work of science fiction that, to this day, holds great value and precedence in its prowess of storytelling and continues to be revered as one of the greatest visual novels ever produced: Steins;Gate. This was part of Chiyomaru's Shikura's Science Adventure series that was preceded by Chaos;Head. The Science Adventure series from 5pb. and Nitroplus spans quite a few games that are still developed to this day and all bring their own flare, charm, and narrative, with sequels more so being spiritual successors rather than follow-ups. With Switch's first installment, Steins;Gate Elite, we have a beautiful and faithful rework of sorts that now has the chance to breathe new life again and be introduced to a whole new audience. It was something I thought wouldn't entirely work at first since it uses most of the anime's cutscenes to retell its original story (with a few exceptions), but what ended up ultimately happening was a rekindling of love for one of my favorite games and some of my favorite characters in the medium.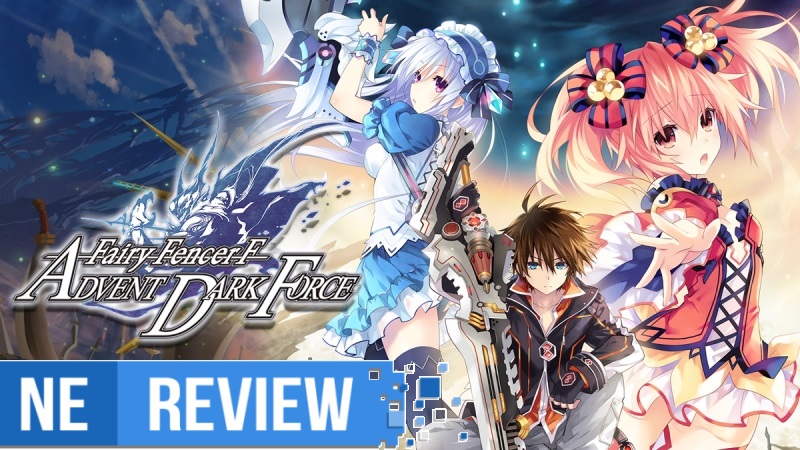 System: Switch (eShop)
Release date: January 17, 2019
Developer: Idea Factory / Compile Heart / Ghostlight
Publisher: Idea Factory
---
Fairy Fencer F felt very familiar to Idea Factory fans when it launched half a decade ago thanks to it using the same system and mechanics as the developer's most successful property, the Hyperdimension Neptunia series. The game not only had the same arena turn-based RPG combat that made Hyperdimension Neptunia stick out from other JRPGs, but was progressed in a visual novel-like format with tons of dialogue and mostly static images and a much more tactical menu and layout that could change the pace of a battle in the blink of an eye. Still, Fairy Fencer F had its issues, with the occasional technical hiccups, some game breaking moments, prolonged tutorials, and a multitude of other minute things that eventually pile up and take a toll on the overall experience. Thankfully, an "enhanced" version released a few years later with Advent Dark Force, which has been the standard Fairy Fencer F game moving forward. It had tons of quality-of-life enhancements, as well as all DLC included from its original release and even included new story routes that were accessible through key decisions the player would make throughout the game. Advent Dark Force made Fairy Fencer F feel, for the most part, polished and complete. While Idea Factory's PC ports haven't had the best track record Fairy Fencer F: Advent Dark Force was certainly playable on that platform and is a ton of fun. Sadly, that is more than one could say about the state of the Switch version.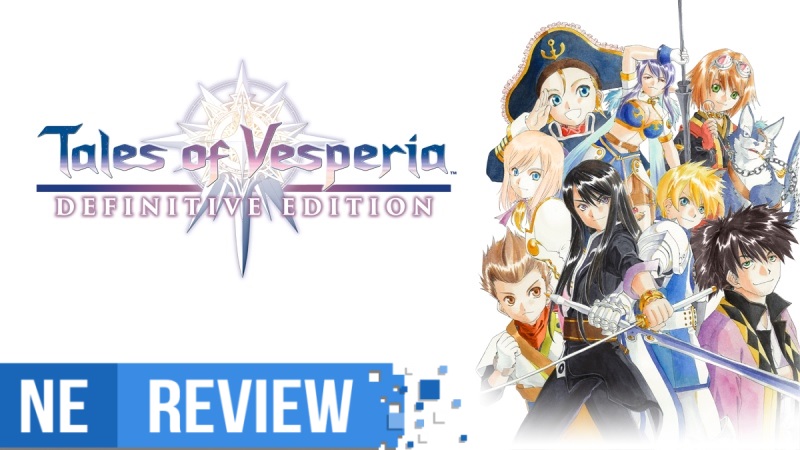 System: Switch
Release date: January 11, 2019
Developer: Bandai Namco
Publisher: Bandai Namco
---
Over the course of its early lifespan, the Switch has already managed to gather an extremely impressive library of third-party games to its repertoire. From hugely successful indies to critically acclaimed entries in long-standing JRPG franchises, it's obvious that publishers and developers have noticed the success of Nintendo's latest console. Continuing with the Switch's recent streak of adding multiple different JRPG franchises to its library, Bandai Namco has added a well-known entry from one of its most famous series: Tales of Vesperia. However, this isn't simply a port of an older game. Tales of Vesperia: Definitive Edition is a remaster of the PS3 port, with updated graphics, voice over, and extra content. So how well does it stack up to not only the original version, but the other JRPGs lining the Switch's library?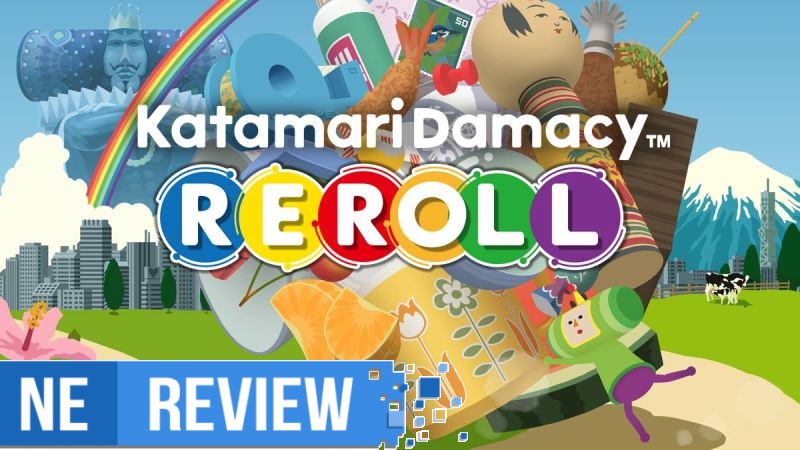 System: Switch
Release date: December 7, 2018
Developer: Bandai Namco
Publisher: Bandai Namco
---
Since 2004, Katamari Demacy has always held a special place in the gaming spectrum with its quirky design but colorful and lovable world that has players simply rolling up items to make the biggest possible star that they can. What started off as a school project would end up becoming a series that would span well over a decade of titles across a multitude of platforms and become one of the most beloved niche classics known today. It's been a long time since Katamari Demacy had a proper installment, but Katamari Demacy Reroll sees the Switch go back to the series' beginning.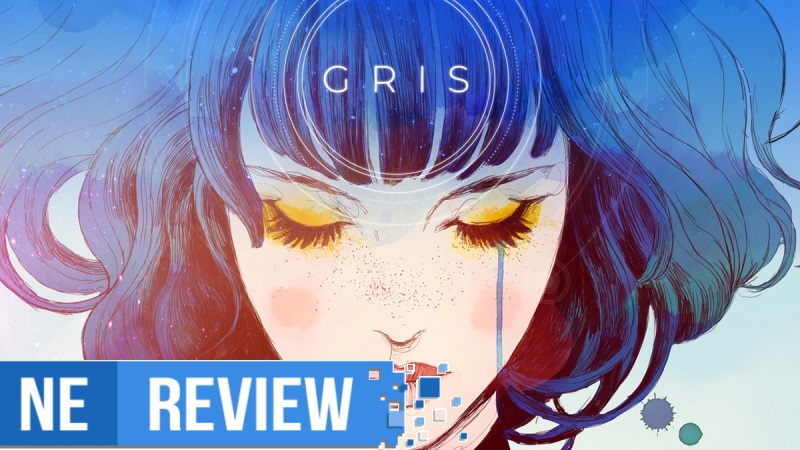 System: Switch (eShop)
Release date: December 13, 2018
Developer: Nomada Studio
Publisher: Devolver Digital
---
Every now and again a game comes along that feels leagues apart from everything else we see in the industry. Whether through its story, art style, gameplay, or even a combination of all those elements, those titles are the ones that will most likely leave a lasting impression on us for years. Even though those games are few and far between, when they do show up it feels like a breath of fresh air in a space that can feel stale and stifling every so often. Gris, published by Devolver Digital and developed by Nomada Studio, is one of those special releases.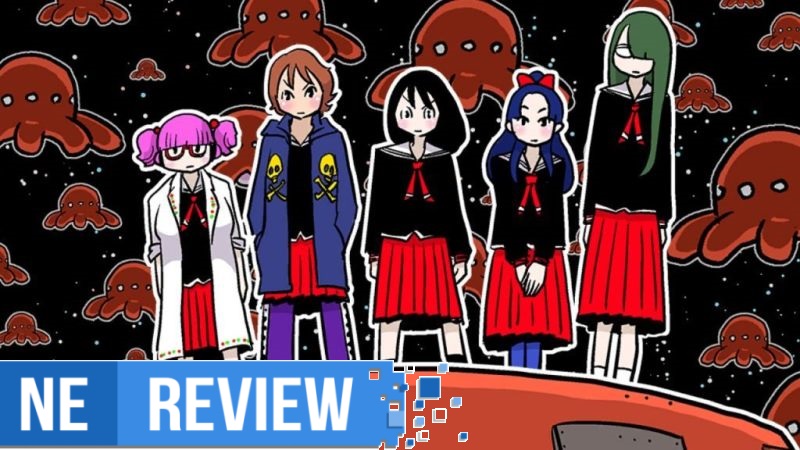 System: Switch
Release date: October 30, 2018
Developer: DMM Games
Publisher: XSEED Games / Marvelous
---
Music is prominent in our day to day lives because of the amount of emotions it can give us. Whether it's sadness, happiness, anger – it can illicit memories and induce feelings, creating moments that stay with you for the rest of time and take you out of the moment and into another space. For musicians, this is a lifestyle, not just a hobby, and the wonderful thing about games like Guitar Hero, Rock Band, and Dance Dance Revolution is that they make feeling like a musician – regardless of whether you have talent or an affinity for instruments and the craft – a lot more accessible to the masses by handing them peripherals to make the immersion that much more real. With Gal Metal, no peripherals are needed, as your life as a drummer begins as soon as you pick up your Joy-Con and start tapping away with the motion, hitting at imaginary drums as you try to save the world from an alien invasion with the power of metal. It's a lot of fun when it feels good, however the accuracy, timing, and calibration more often than not are off-tempo, even if you're not, making it for an imaginative but somewhat lackluster experience.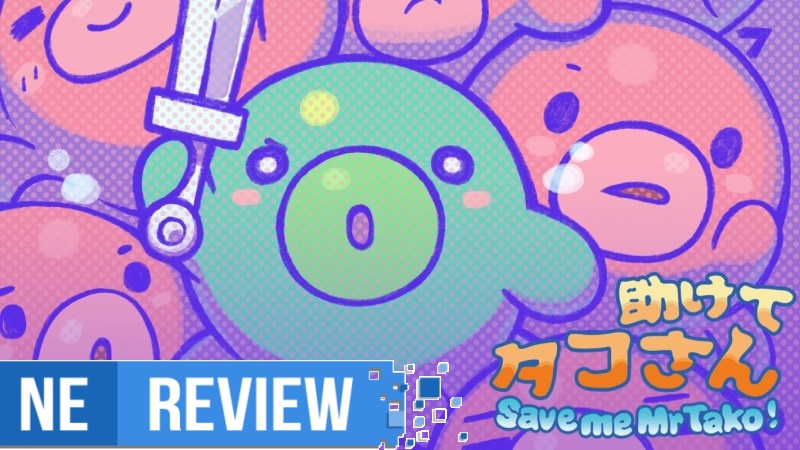 System: Switch (eShop)
Release date: October 30, 2018
Developer: Christophe Galati / Nicalis
Publisher: Nicalis
---
If you've gone back at all to the vast catalog of Game Boy games, you might be surprised by how so much of it is really doesn't hold up. The Game Boy was Nintendo's first true portable system with swappable game carts, rather than a single-purpose LCD Game & Watch toy. It had to be able to run actual games, with actual computer processors. These processors were very out-of-date even when the Game Boy was new, with its Z80 CPU having powered many computers from the late 1970s. As the first of its kind, the grey brick was a heap of technical and financial compromises; but it could run the oddball Super Mario Land, and later Tetris, Pokémon, and even a Zelda game in Link's Awakening. Trying to adapt overly ambitious home-console NES game for the meager capabilities of the machine lead to cases like Metroid II, Castlevania: The Adventure, and Mega Man: Dr. Wily's Revenge. I have tried going back to these games on the 3DS Virtual Console, and they just aren't fun.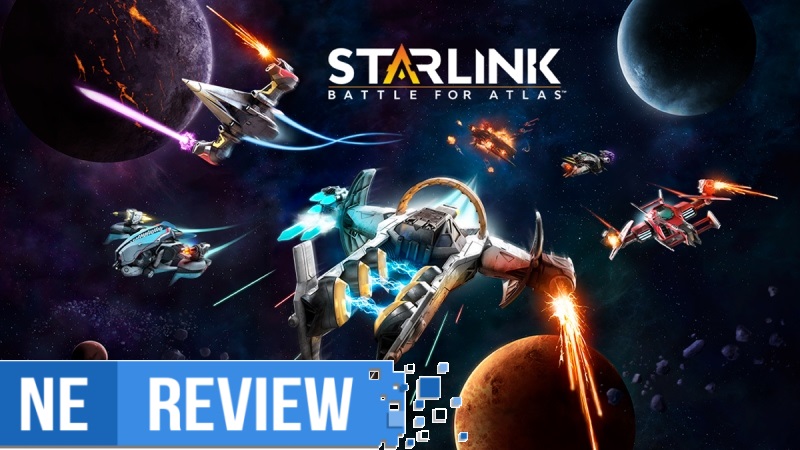 System: Switch
Release date: October 16, 2018
Developer: Ubisoft
Publisher: Ubisoft
---
The cosmos has always been fascinating. From our blue dot, Earth, being able to look up and see the stars shine, it's natural to wonder what's out there or what it'd be like to walk on other planets or visit other solar systems first hand. It's because of this that I've always found sci-fi and space exploration intriguing regardless of the medium helping to bring those thoughts and galaxies to fruition with our imagination. Titles like Mass Effect, Elite Dangerous, Everspace, No Man's Sky, and so much more have helped bring us as close as possible to experiencing the extraterrestrial within the comfort of our own homes (with significantly less danger) and laid the foundation as well as continue to push various ideas on what lies beyond the exosphere in a variety of different ways. Starlink: Battle for Atlas takes the best parts of space exploration, planetary farming, star battles, and more and brings them together in a way that's immersive both in and out of the game with a toys-to-life approach that, surprisingly, doesn't actually need any toys to be enjoyed to its fullest.