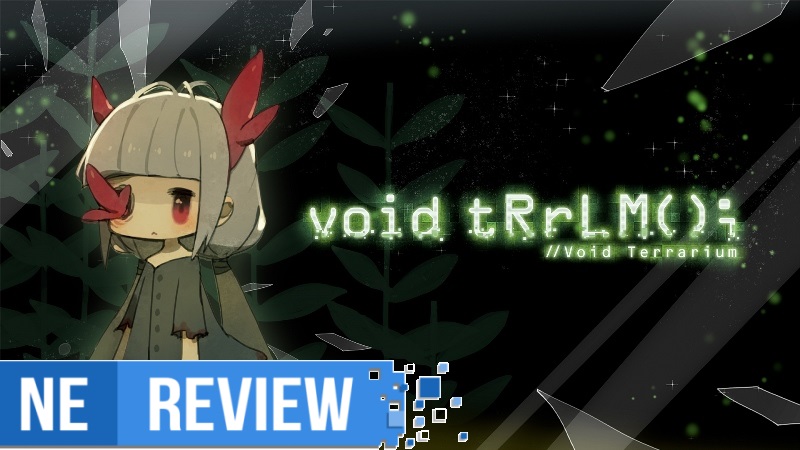 System: Switch
Release date: July 14, 2020
Developer: Nippon Ichi Software
Publisher: NIS America
---
void tRrLM(); //Void Terrarium can feel as overwhelming as its full name. It is a touching narrative of hope and perseverance, about the power of human connections amid uncertainty. Yet at the same time, it is a blisteringly difficult and infuriatingly random roguelike, one that revels in placing insurmountable roadblocks in front of you at every step throughout its procedurally generated labyrinths. It is an inherently divisive game that is bound to hit home for some players, while alienating many others. Void Terrarium offers a beautiful and emotional experience for those who see its journey through to its conclusion, but getting there is a question of how much you're willing to endure.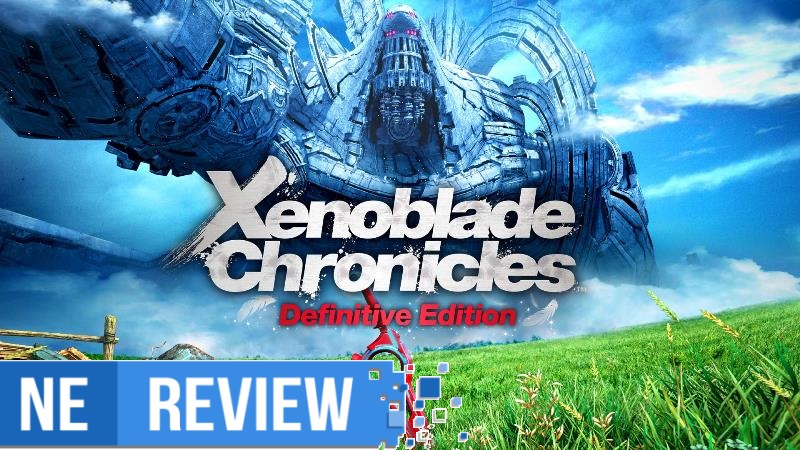 System: Switch
Release date: May 29, 2020
Developer: Monolith Soft
Publisher: Nintendo
---
It's about time Xenoblade Chronicles got its definitive edition. Its original release at the tail end of the Wii's life, exacerbated by the game's staggered international releases, was far from ideal. Even if you got the chance to play the original, one couldn't help but feel that Monolith Soft was pushing the Wii beyond what it should reasonably be doing. It was an open world JRPG that was a generation ahead of its time on hardware that was a generation behind the times. If you're anything like me, you revel in watching developers push the technical boundaries of outdated hardware – but I could hardly blame anyone who struggled to embrace Xenoblade's obvious visual compromises. Years later, the game was ported to New 3DS. Needless to say, while that version is its own kind of low-tech marvel, an even lower resolution screen with even further cut back visuals was far from the ideal way to experience the grand scope of Xenoblade's world, where life flourishes on the standing corpses of two gods, with people and animal life existing on an almost unimaginably small bacterial scale. Finally, on a system at the height of its life, with revamped graphics – albeit visuals that are still a little soupy as has been characteristic of Monolith Soft's Switch engine – Xenoblade is poised for success beyond its niche and scattered Wii evangelists.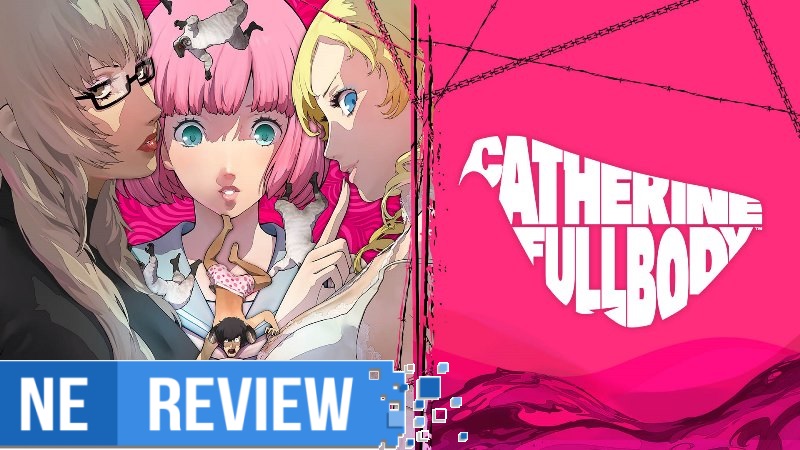 System: Switch
Release date: July 7, 2020
Developer: Atlus
Publisher: Atlus
---
Atlus is one of the most consistent developers and publishers when it comes to providing unique and quality content thanks to its RPGs that have some of the best storytelling in gaming. Interestingly, even though the company is well-known within the industry and avid RPG fans, it still has a fair share of niche titles that always felt like they deserved more attention such as Trauma Center, Growlanser, and Etrian Odyssey – just to name a few. Even though it's been re-released before, there's a surprising amount of people I've spoken to that have never heard of or played the game, but now Catherine: Full Body on Switch gives the game another spot in the limelight. Fortunately, Catherine looks and feels better than ever before on Nintendo's console in a way that feels like a perfect fit.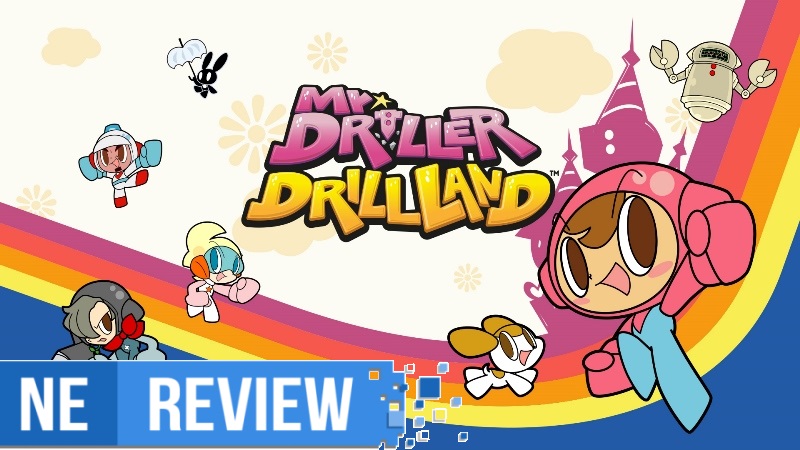 System: Switch (eShop)
Release date: June 25, 2020
Developer: Bandai Namco
Publisher: Bandai Namco
---
Mr. Driller DrillLand is a relic of a lost time. Initially released in 2002 on the GameCube in Japan, this classic entry in the Mr. Driller series is finally arriving in the rest of the world for the first time through this remastered release on Switch. It feels like a swansong to the classic arcade puzzle game formula – it has all the simplicity, penny-pinching difficulty, and endless addictive qualities that have made arcade games so memorable for decades, all polished up to perfection thanks to its immaculate audio-visual presentation and excellent gameplay variety. And with new HD visuals and a few modern adjustments in the Switch version, there's never been a better time to dig in.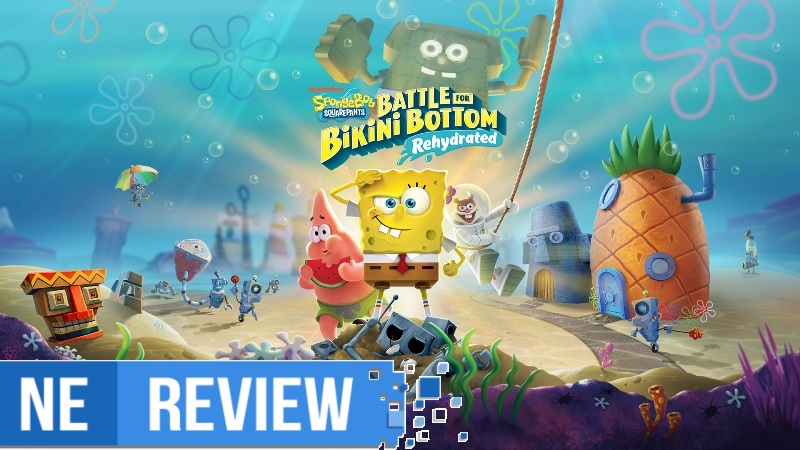 System: Switch
Release date: June 23, 2020
Developer: Purple Lamp
Publisher: THQ Nordic
---
SpongeBob SquarePants: Battle for Bikini Bottom would seem like an unlikely candidate for a remastering (or a rehydration) considering that – to the credit of the original – it's merely an above average licensed 3D platformer of the GameCube generation. These games have almost completely vanished, but for its time these games were everywhere. I have an especially vague sense of nostalgia with this game: I actually can't remember if I played Battle for Bikini Bottom specifically or if it was any of the other countless similar SpongeBob games that were released in the half decade following it. To further complicate this nostalgia, Battle for Bikini Bottom doesn't just evoke the other SpongeBob games of its generation, but games like the now-forgotten Tak and the Power of Juju (which, as an aside, one might say was a trailblazer in the modern video-game-to-failed-TV-series pipeline.) Put aside the modern visual overhaul of Rehydrated in the Unreal Engine, which is competent but less than optimal on the Switch, and the game seems frozen in time. Rehydrated still feels like a game from 2003, but with the relative rarity of its kind in 2020, it's hardly worse for it.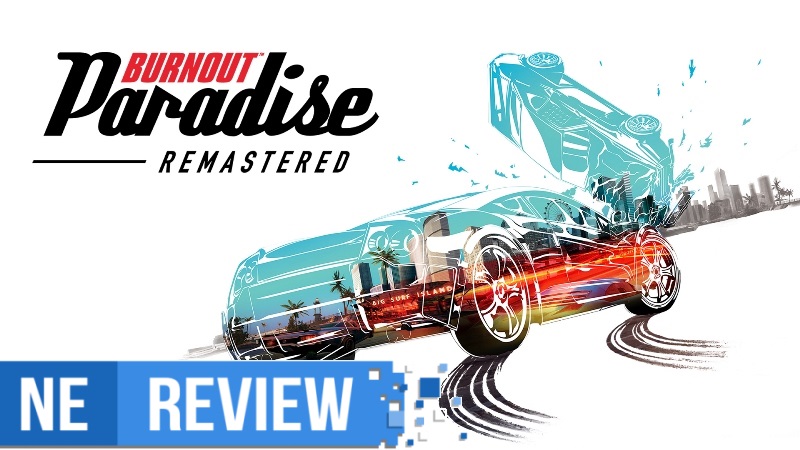 System: Switch
Release date: June 19, 2020
Developer: Criterion Games / Stellar Entertainment
Publisher: Electronic Arts
---
Early on, Burnout Paradise Remastered tells you that this game will be "unlike any driving experience you've ever had." Although many people already have experienced this exact same driving adventure in the years since its original release on last-gen consoles in 2008, it is nonetheless just as fun as ever. This remaster promises to bundle all of that version's extra content and DLC into one polished package that features improved visuals and performance, and after releasing on other platforms a few years back, it's finally made it to Switch. The release on Nintendo's console might have a few drawbacks of its own, but it preserves all the simple joy of the original game with pristine performance in portable and docked play.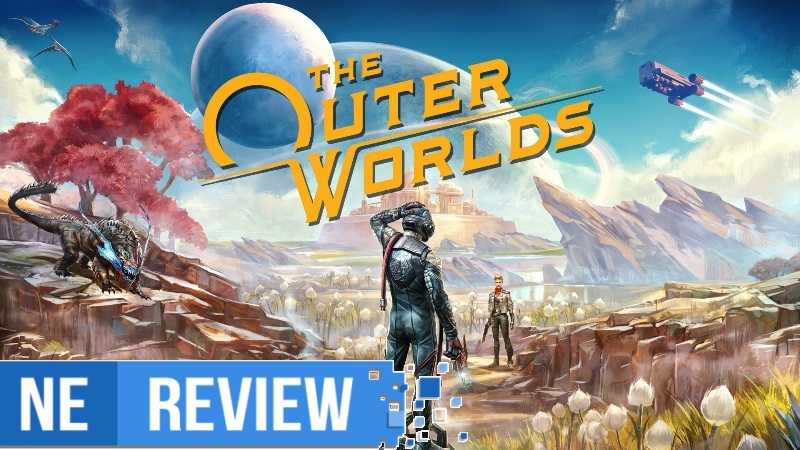 System: Switch
Release date: June 5, 2020
Developer: Obsidian / Virtuos
Publisher: Private Division
---
Almost eight months after its release on other platforms, The Outer Worlds finally makes its way to Switch, giving players the first real Fallout-esque experience on the hybrid console. The game provides a fantastic RPG experience that never feels too bloated and hits all the right notes with excellent pacing, but as for the new port, taking this ambitious game and bringing it to Nintendo's console seemed like it may have been a bit much. We've seen some technical marvels appear on the platform, but there have been just as many letdowns from games that were just too poorly optimized to make for an ideal experience, even with the luxury of portable play. The Outer Worlds provides an galactic sci-fi epic that's rich in content and immersion, and while it's easily a game that should be a must-play for anyone with the slightest interest in RPGs, the Switch conversion is an odd bag that sits on the fine line between acceptable and sacrificial. Quite simply, The Outer Worlds on Switch is playable, but not optimal.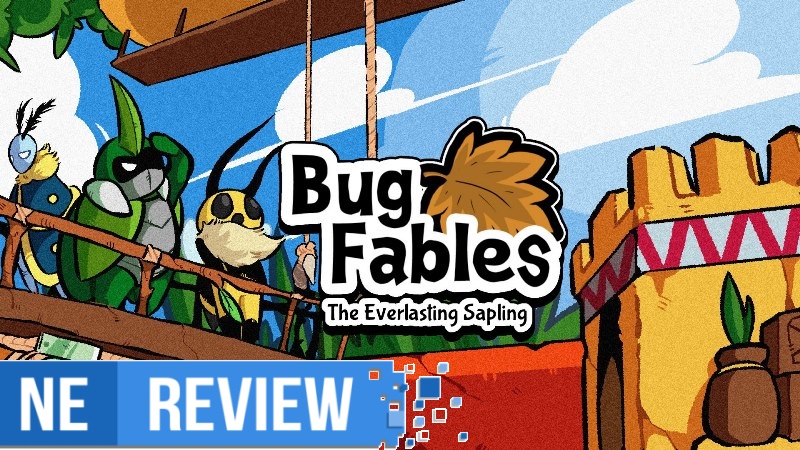 System: Switch (eShop)
Release date: May 28, 2020
Developer: Moonsprout Games
Publisher: Dangen Entertainment
---
When even Nintendo itself has abandoned the winning formula of classic Paper Mario games, it's up to indie developers to carry on that beloved legacy. Bug Fables is just such a game. From its combat system to its graphics to its personality, Bug Fables is a cute little RPG that simply oozes Paper Mario. However, it nonetheless carries its own distinct identity. It tells an impactful and emotional story along with a streamlined gameplay flow that all work together to make it a truly distinctive and worthwhile RPG in its own right.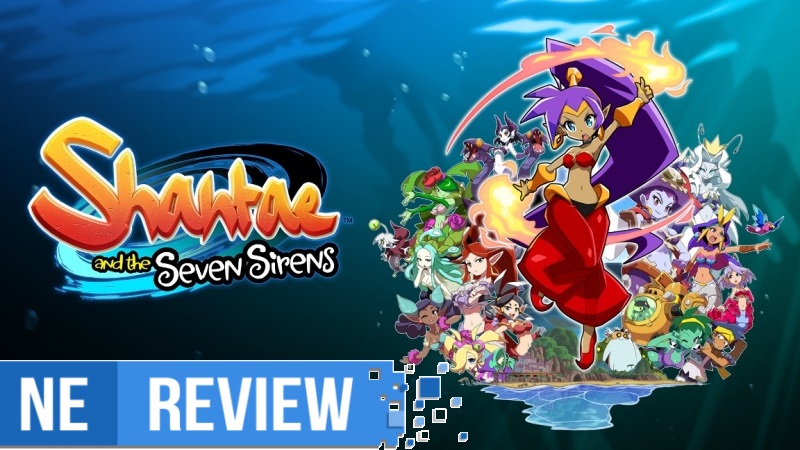 System: Switch
Release date: May 28, 2020
Developer: WayForward
Publisher: WayForward
---
It's crazy to think that it's been almost twenty years now since the half-genie hero, Shantae, was introduced to the gaming world way back on the Game Boy Color. The debut entry not only laid the foundation of what would become a long-running and incredible platforming franchise, but at the time pushed pixel art to the absolute limits of its associated hardware. The series laid dormant for quite some time before Risky's Revenge popped back up in 2010, and since then has seen a ton of success with a healthy schedule of releases. Now Shantae is back on an all new adventure that fine-tunes the HD art from Half-Genie Hero, and brings another incredible Metroidvania that sees new and old faces alike joining in to save the day.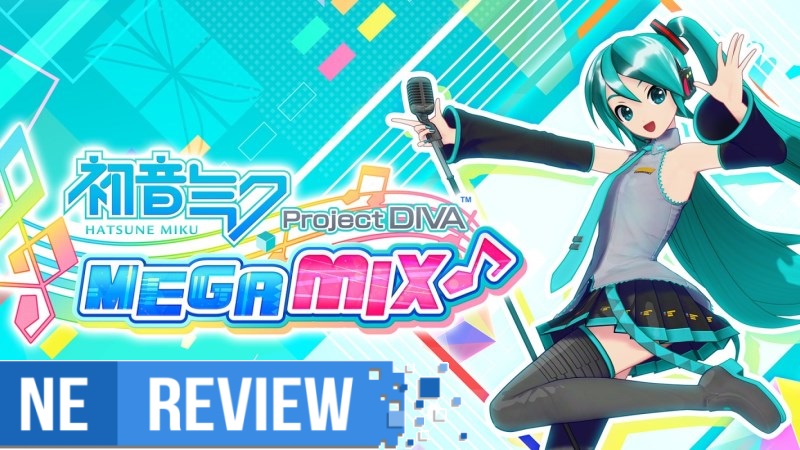 System: Switch
Release date: May 14, 2020
Developer: SEGA
Publisher: SEGA
---
The world's favorite vocaloid superstar finally makes her long-awaited Switch debut with Hatsune Miku: Project Diva Mega Mix, bringing along a from-the-ground-up experience where you can attend and play through your own personal concerts at home and on the go. Other Crypton mascots Meiko, Kagamine Rin/Ren, Kaito and Megurine Luka are also included with over 100 songs and a myriad of outfits for you to choose from and customize. Long time fans of the series will recognize favorites like LOL -lots of laugh- and The Disappearance of Hatsune Miku as they go through a catered track list throughout her discography tapping into just about every genre imaginable, from rock ballads to pop, dance, jazz, and more. Hatsune Miku: Project Diva Mega Mix is a celebration of vocaloid culture and music, with tons of beautiful music videos accompanying the songs as button prompts fly from all sides of the screen, and the experience is only really hindered by long loading times and low resolution that degrades its otherwise stunning look.