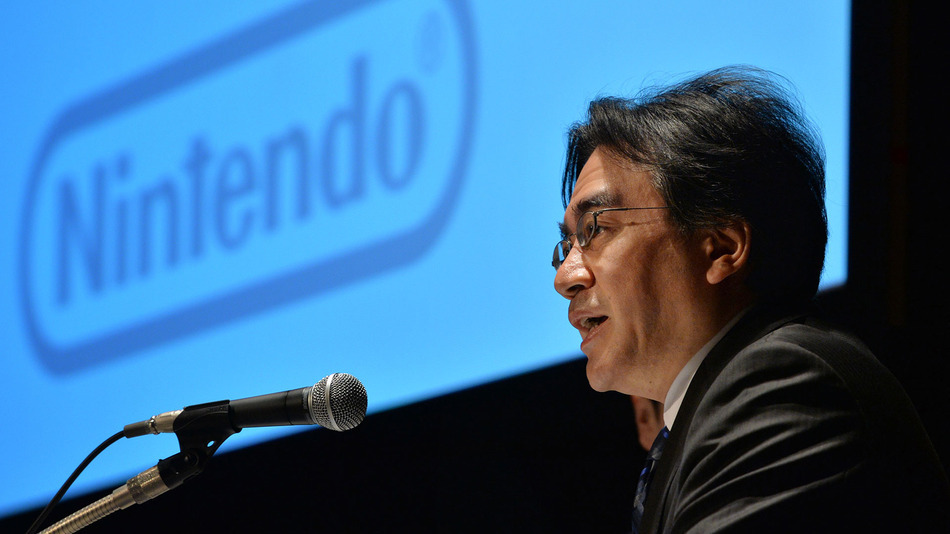 A report published on Japanese website Business Journal details alleged turmoil within management at Nintendo.
The article claims that there's a shared recognition of Iwata being the culprit among management. While there is a strong desire to bring games/franchises like Mario to smartphones, Iwata is strongly vetoing the idea. Iwata reiterates that "Nintendo's strength is in unified development of game hardware and software", stubbornly rejects the "net" (seems to reference how smartphones don't use physical media since they download games), and fixates over "game consoles" – perhaps in light of his pride as a former developer.
There's something fishy going on with Nicalis and The Binding of Isaac. Something fishy indeed.
Last night, Nicalis' Tyrone Rodriguez published a blog post about The Binding of Isaac: Rebirth for the PS4 and PS Vita… but there is a mention of how the Rebirth was originally conceived as a 3DS project. And, curiously, the post contains three hyperlinks – one with "3", another with "D", and one more with "S". Put that together, and you have 3DS!
Each of the links sends you to the short clip above titled "Gex Remake", which features a 3D filter. So what's going on here? We'll leave you to speculate.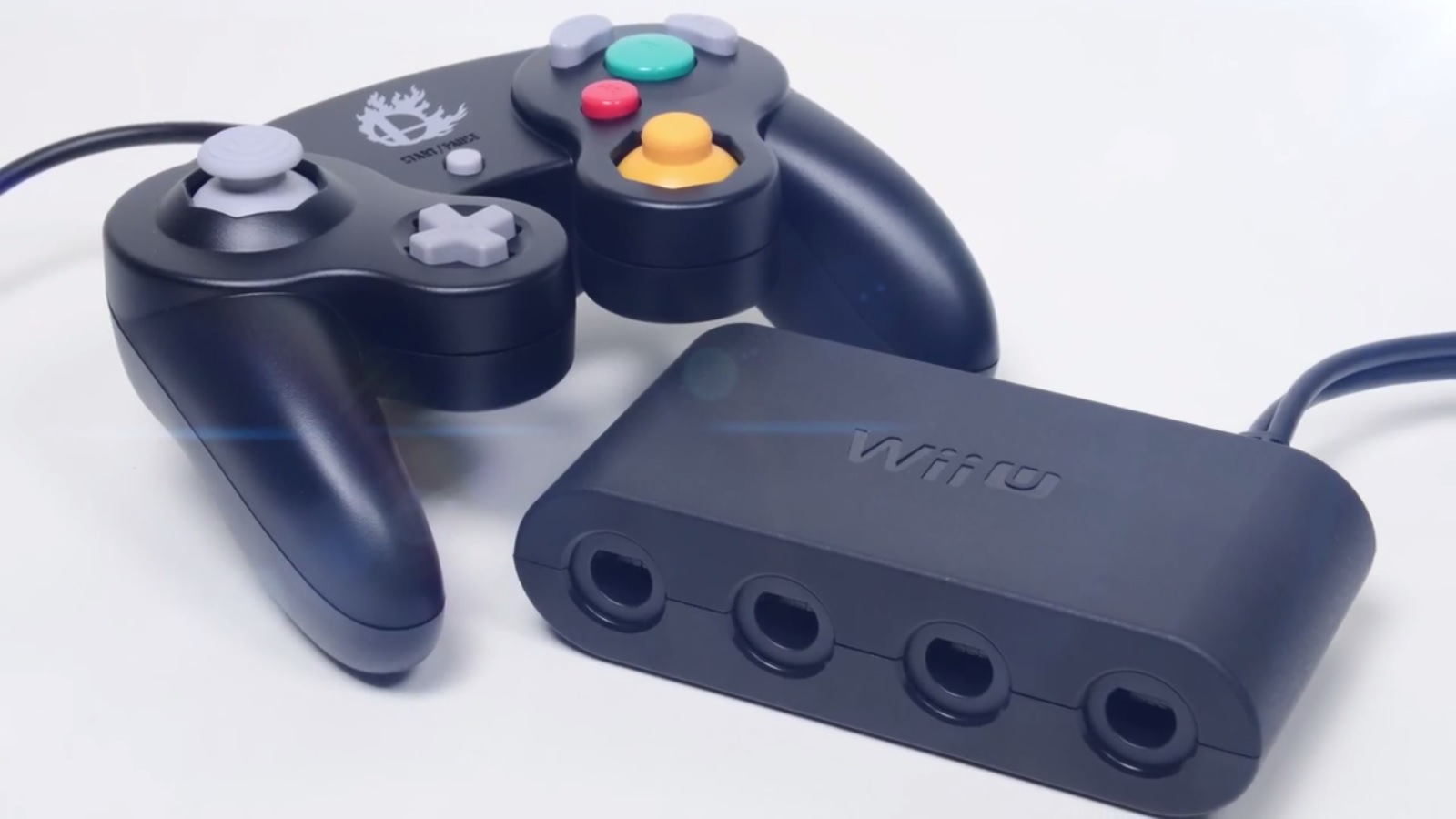 A listing on Best Buy claims that the upcoming GameCube controller adapter for Wii U will work with "a variety of games". What that means exactly has yet to be revealed.
Also included in Best Buy's listing is a reconfirmation that the adapter supports WaveBird controllers.
Here's the blurb in full:
A specific western release date for Persona Q: Shadow of the Labyrinth hasn't been officially announced yet, but the game seems to be coming out in November.
In North America, retailers like Amazon
list a November 25 release date. Meanwhile, the newly opened NIS America Europe (take that in for as second) online store lists a November 28 date.
So as of now, both North America and Europe appear to be getting Persona Q in later November.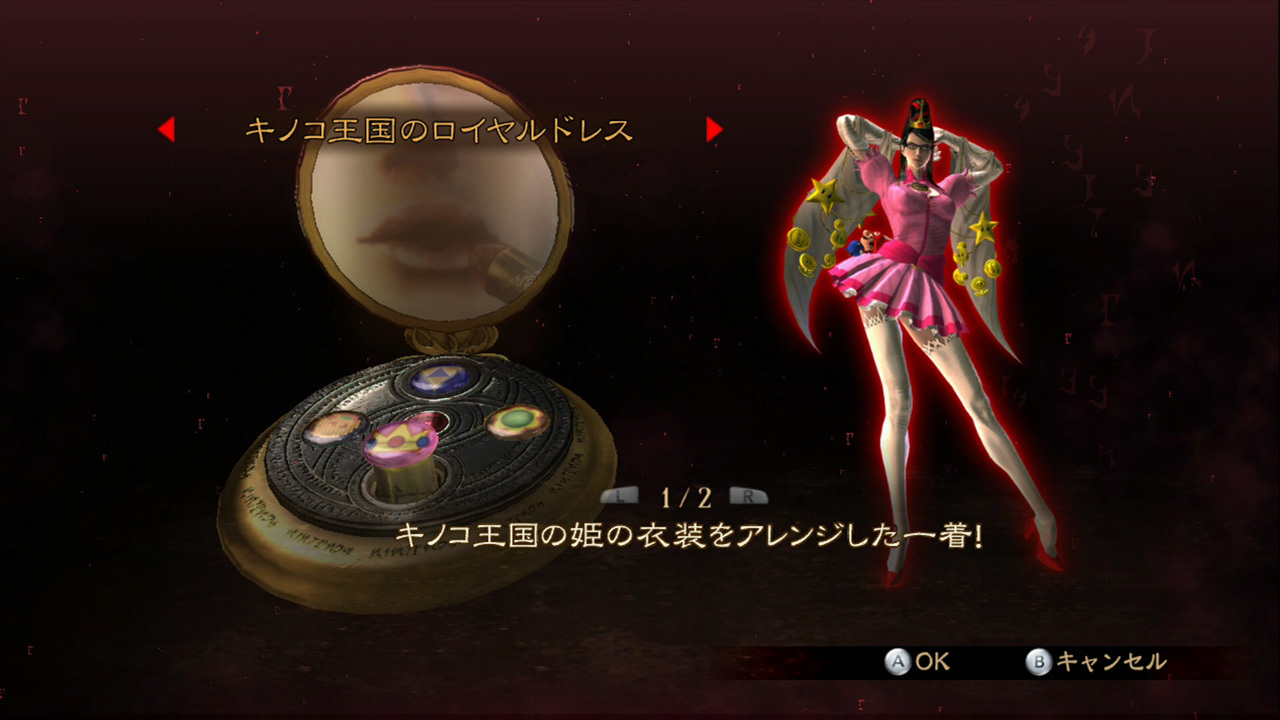 PlatinumGames has revealed three Nintendo costumes for Bayonetta 1: Link, Samus, and Peach. At least one more original outfit will be included in the game based on the screenshot above.
Thanks to some detective work done by the folks on NeoGAF, Bayonetta may also feature a Daisy costume. The emblem on the right side of the image seems to match up well with the character's icon associated with Daisy, posted below: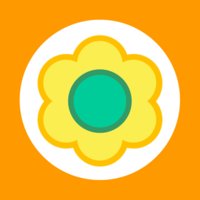 Not confirmed by any means, but it's a good sign.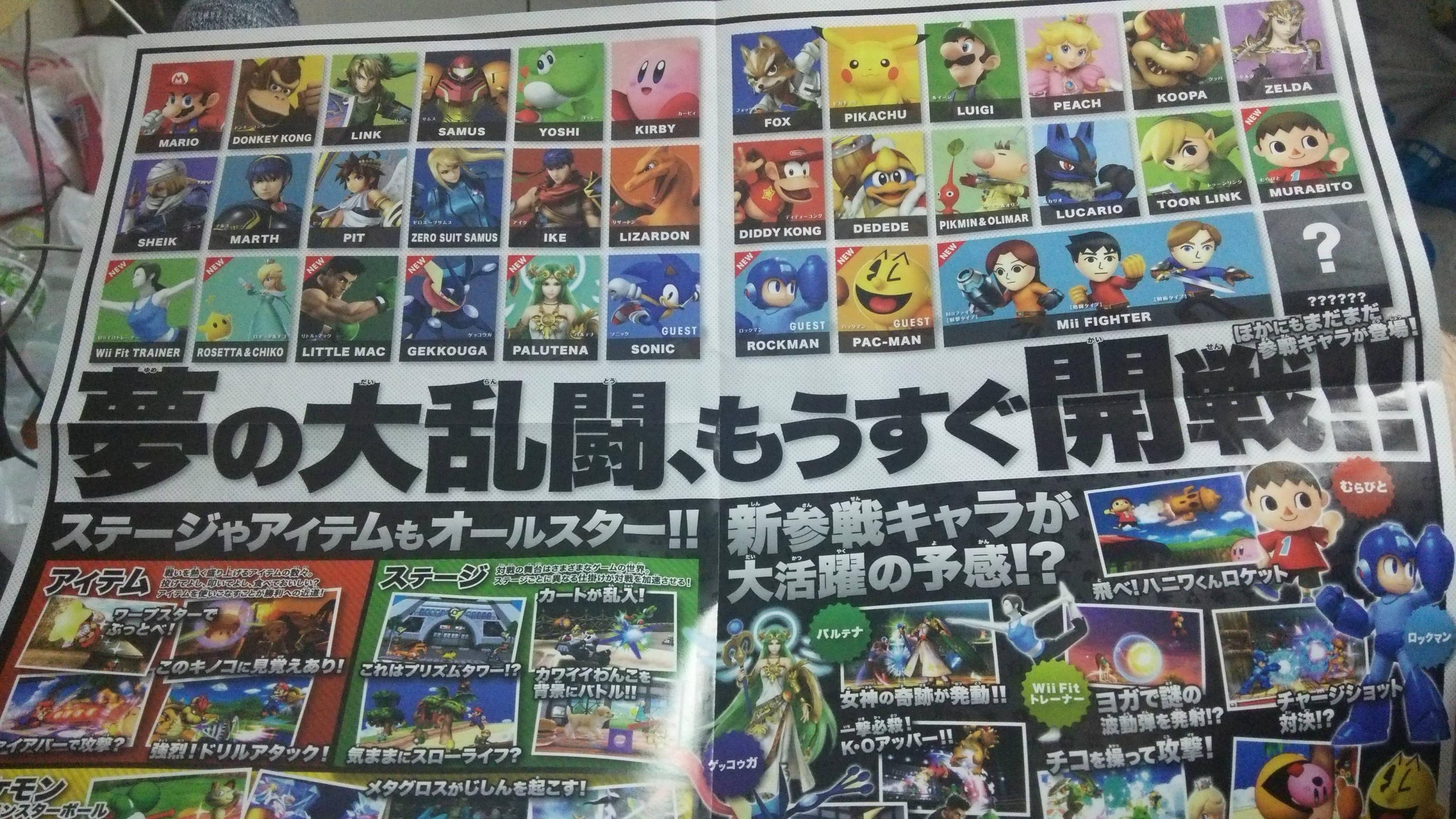 Super Smash Bros. for 3DS is making its playable debut in Japan this weekend. The game is appearing at the World Hobby Fair, which ends tomorrow.
One attendee picked up the flyer above that seems to hint at another secret character in Smash Bros. for Wii U/3DS. Notice the question mark next to the Mii fighter on the top right.
With the World Hobby Fair ending tomorrow, could we be getting another character reveal? If nothing else, it could be a sign that someone new will be confirmed in the somewhat near future.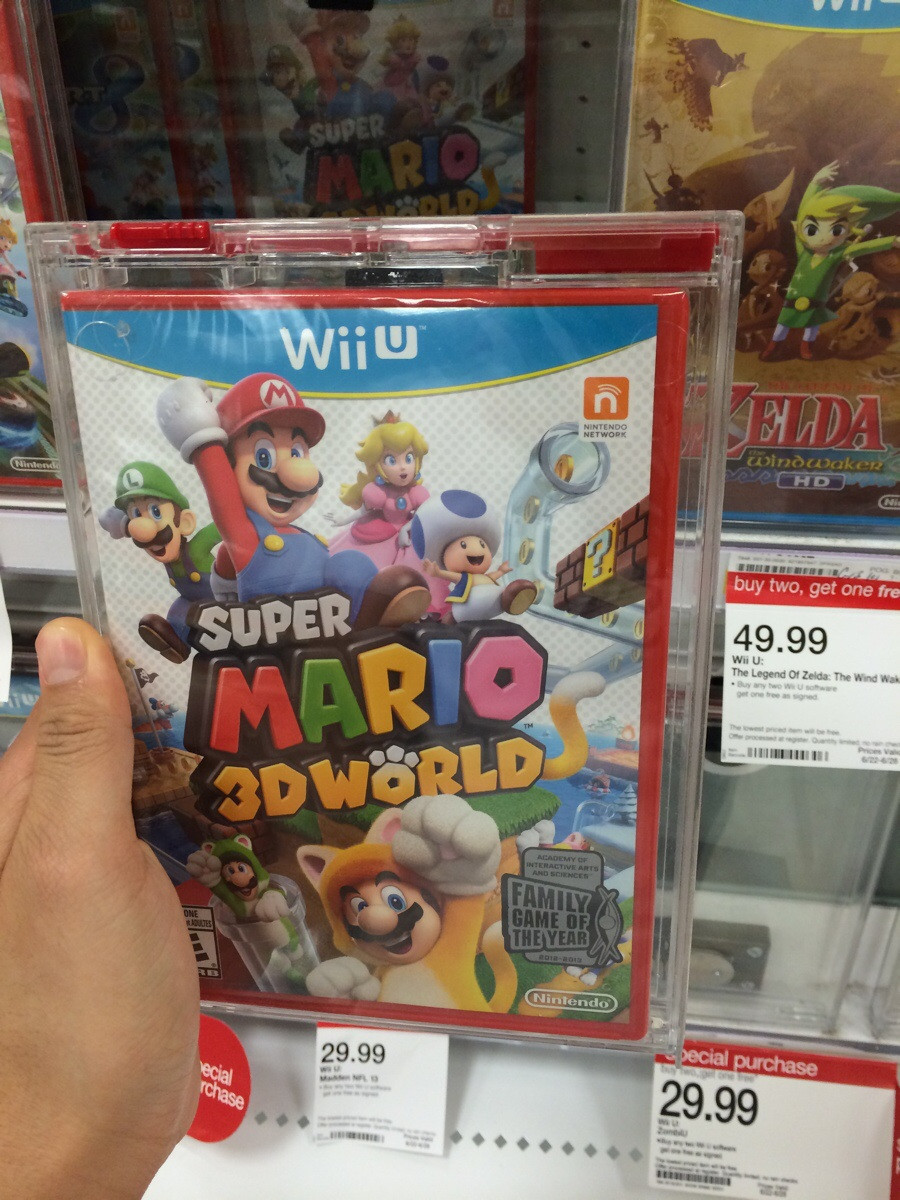 Rumor has it that Nintendo has started to sell Super Mario 3D World in a red case, much like Mario Kart 8. The shot above was taken at one Target store in North America. Is anyone else seeing the same sort of thing?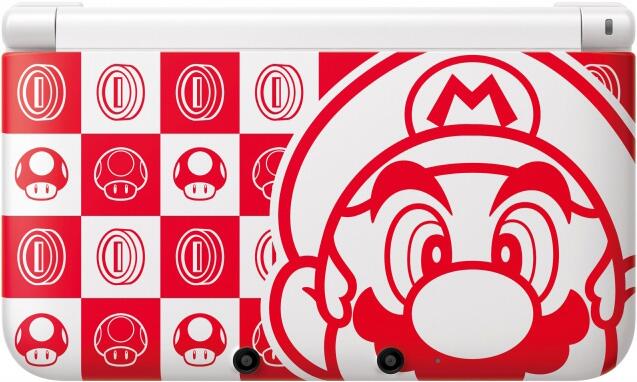 A "Mario White Edition 3DS XL" seems to be releasing in North America, based on a new listing on Play-Asia. The system is listed for a July release with a $299 price point. New Super Mario Bros. 2 is included in the package, as is – strangely – Pro Evolution Soccer 2011.
The design above may look familiar to some of you. It was one of three unique systems released by iQue in China back in December 2012.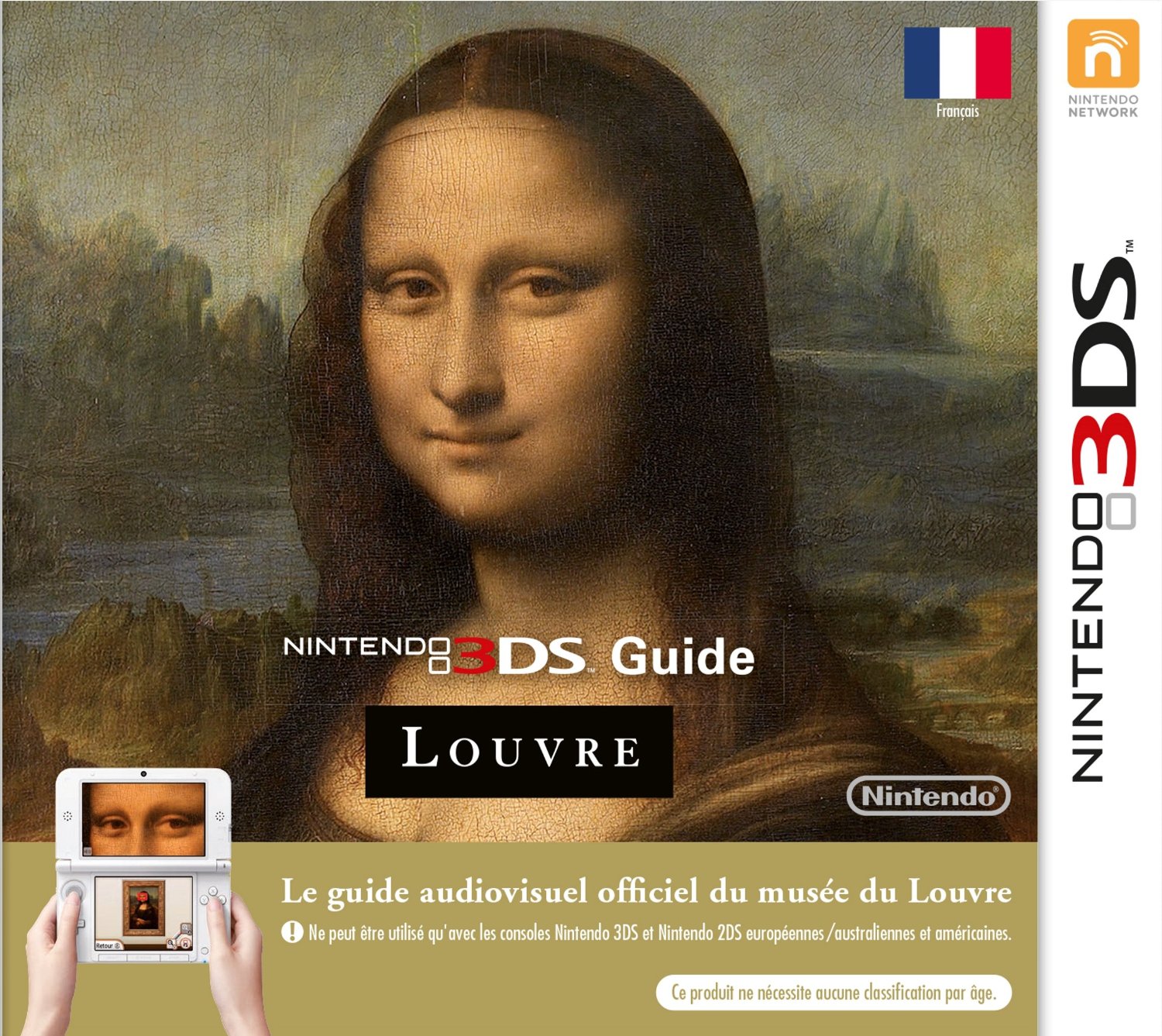 Nintendo 3DS Guide: Louvre has also been available on the eShop. Alternatively, you could buy the software by actually visiting the museum.
A listing on Amazon France now suggests that Nintendo 3DS Guide: Louvre is seeing a widespread retail release in Europe. As is listed on the site, you'll apparently be able to purchase the game on July 4 for €14.99.
Sguerra Design's title Drible Button Football might be coming to Wii U. The game has only been announced for mobile devices thus far, but it's been rated for Nintendo's console (as well as PS4, Xbox One, PS Vita, PC, and Mac) in Brazil. We'll see how things develop.