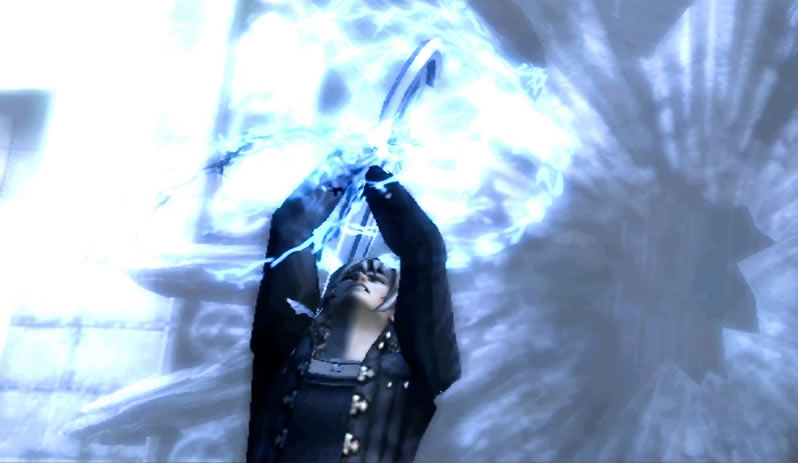 Final Fantasy creator Hironobu Sakaguchi held a panel at PAX Prime 2014 today. Sakaguchi mentioned that it would be nice to work on a continuation of The Last Story (or Blue Dragon/Lost Odyssey), although nothing is happening behind the scenes currently.
At one point, Sakaguchi was specifically asked if there's a chance of a new The Last Story. He responded in English: "Ok, yeah, you talk to Nintendo." The audience cheered and applauded when the panel's moderator asked who would like to see a sequel on Wii U, and Sakaguchi again added: "And maybe PlayStation 4 too?"
Sakaguchi may not have been too serious throughout all of this. He was laughing, and could have just been teasing the audience.
Other than The Last Story, Sakaguchi was also asked about which systems he plans on working with. One of his comments stated that Nintendo always keeps people on their toes when it comes to new hardware announcements. Additionally, Sakaguchi is looking forward to the New 3DS and hopes to have a chance to work on the platform.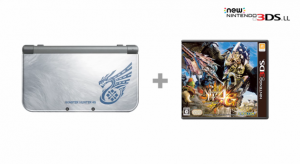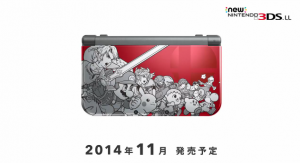 Nintendo announced a pair of special New 3DS bundles earlier today that we wanted to bring to your attention.
The first is Monster Hunter 4 Ultimate. Capcom's new game will launch simultaneously with New 3DS on October 11. The bundle will cost 25,600 yen.
Another bundle confirmed by Nintendo is Smash Bros. It comes with a New 3DS XL model and will be available in November.
The New 3DS will be more powerful than its predecessor thanks to a beefed up CPU. It also seems that the system could offer extra RAM and VRAM.
As reported by 3dbrew:
Based on disassembly of certain sysmodules for code added/changed with in the 8.0.0-18 update, it appears that the "New 3DS" has the following changes:

They extended FCRAM from 128MB to 256MB.
They added another VRAM (?) of 4MB.
Q: What kind of applications are pre-installed to the device?
A: The below applications will be included from the start.
Health & Safety Information
Nintendo 3DS Camera
Nintendo 3DS Sound
Mii Maker
StreetPass Mii Plaza
Nintendo eShop
AR Games
Face Raiders
Activity Log
Nintendo Zone
Download Play
System Settings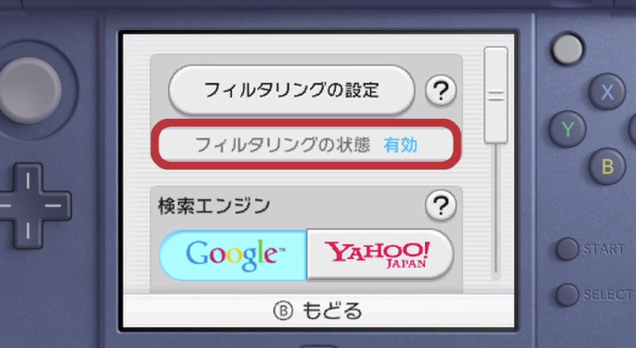 The Internet browser in New 3DS systems come with a pre-installed filter which limits what websites can be visited. Users can immediately turn it off for 30 yen ($0.29) by registering a valid credit card.
Nintendo says that the filter will be used to "prevent children from looking at harmful websites" on the New 3DS. The fee, which goes hand in hand with credit card registration, is necessary so that children cannot disable the filter without their parents' consent.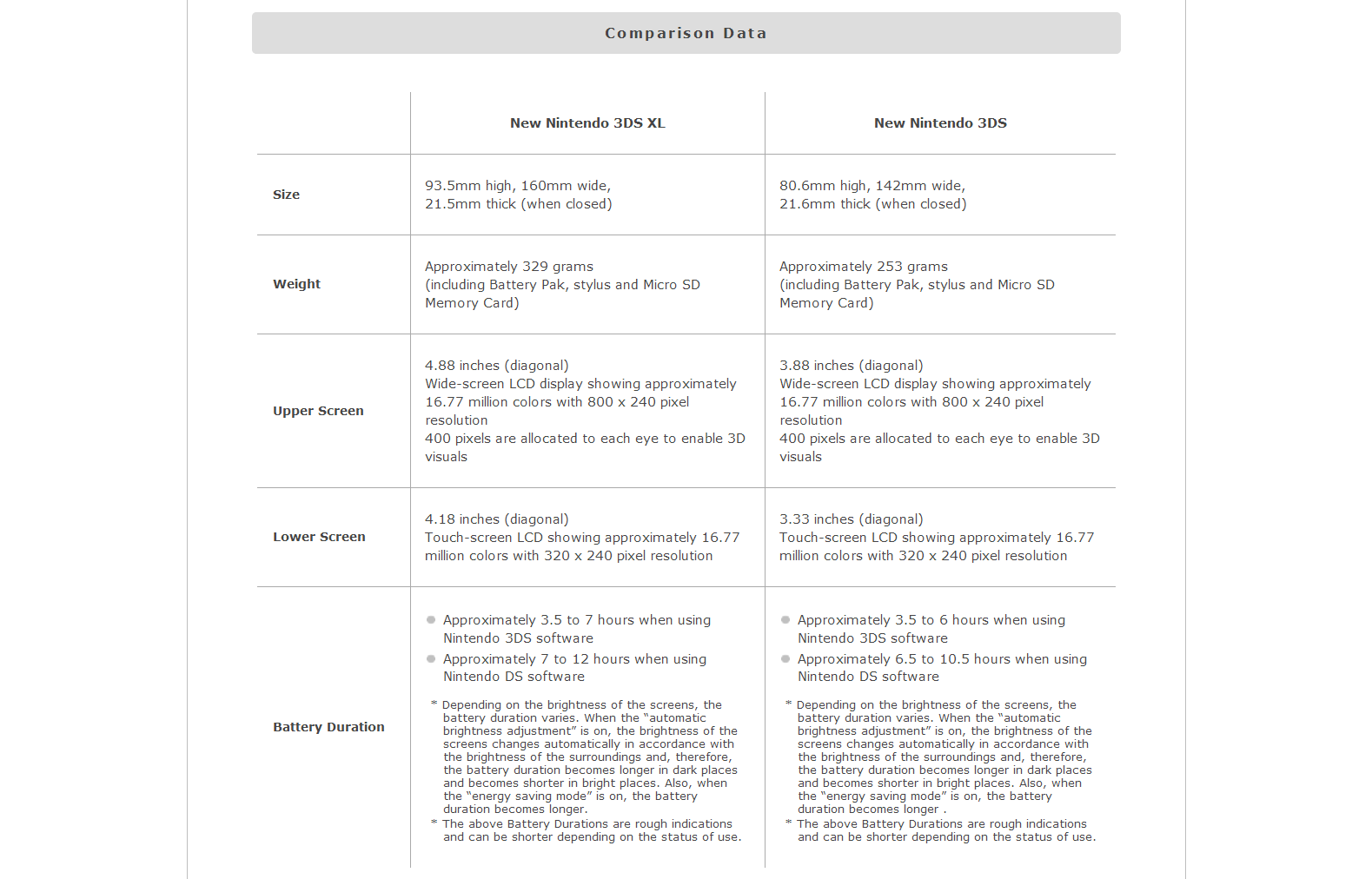 Nintendo Co., Ltd. will launch "New Nintendo 3DS" and "New Nintendo 3DS XL" on October 11, 2014 in Japan, at the suggested retail prices of 16,000 yen and 18,800 yen (prices not including consumption tax), respectively. The systems will be the newest members of the Nintendo 3DS family, the sales of which in Japan alone are estimated to already top 16 million units to date.

The new C-Stick, ZL button and ZR button, which will enhance the play controls of the existing Nintendo 3DS hardware, have been added, and the new "Super-Stable 3D" function will provide players with an even more comfortable 3D gaming experience. Furthermore, the new "NFC feature" will enable the use of the "amiibo™" on Nintendo 3DS.

As for "New Nintendo 3DS," the LCD screens are bigger than those of the existing Nintendo 3DS, and the exterior design of the hardware can be customized simply by exchanging the "Cover Plates," which will be sold separately.

As for the overseas markets, our local subsidiaries will separately confirm. However, there will be no U.S. and European launches this calendar year.

New Nintendo 3DS is already getting one exclusive game that won't be on the original models – Xenoblade Chronicles. However, that's just the beginning. Nintendo has confirmed that New Nintendo 3DS will be receiving exclusive and non-exclusive software that takes advantage of the system's CPU and will have improved graphics and controls.
Exclusive titles will be announced in the future. Note that old games will not be getting a graphical boost.