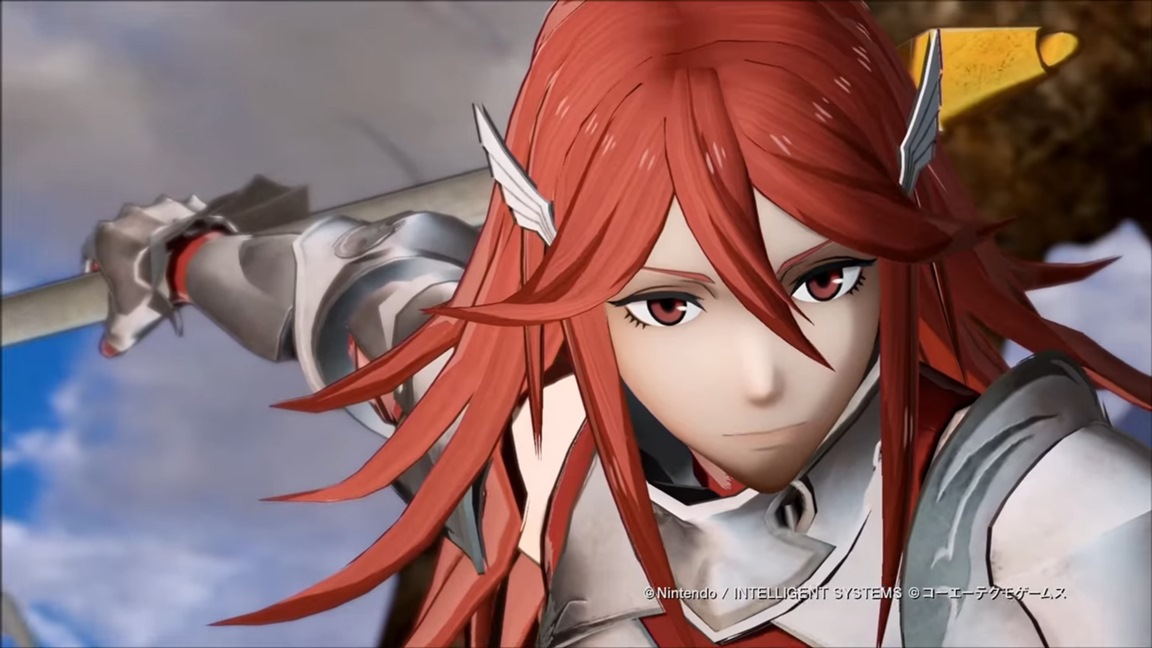 Koei Tecmo published a new trailer for Fire Emblem Warriors today featuring Cordelia. Check out the first gameplay of the new character below.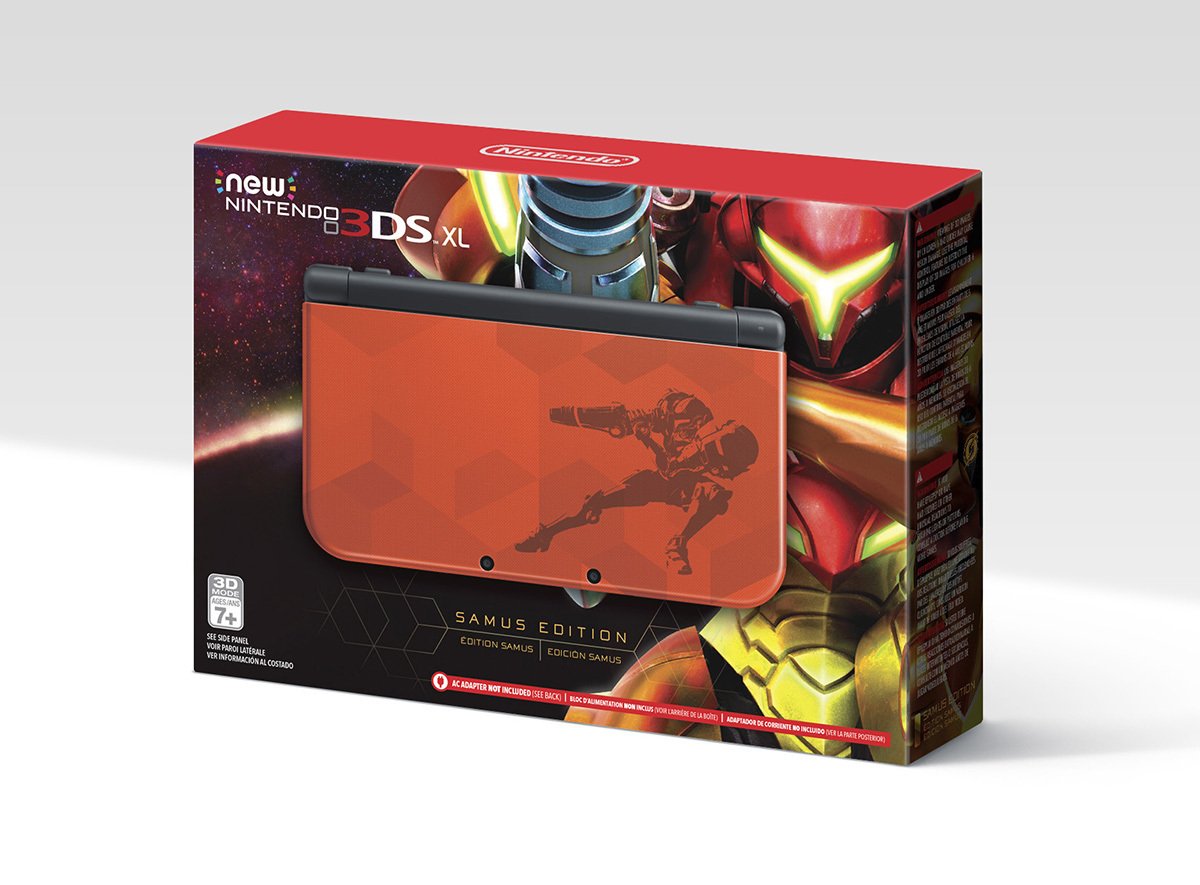 GameStop has opened up pre-orders for the Samus Edition New 3DS XL announced earlier today. If you'd like to reserve it, you can do so here. The system ships alongside Metroid: Samus Returns on September 15.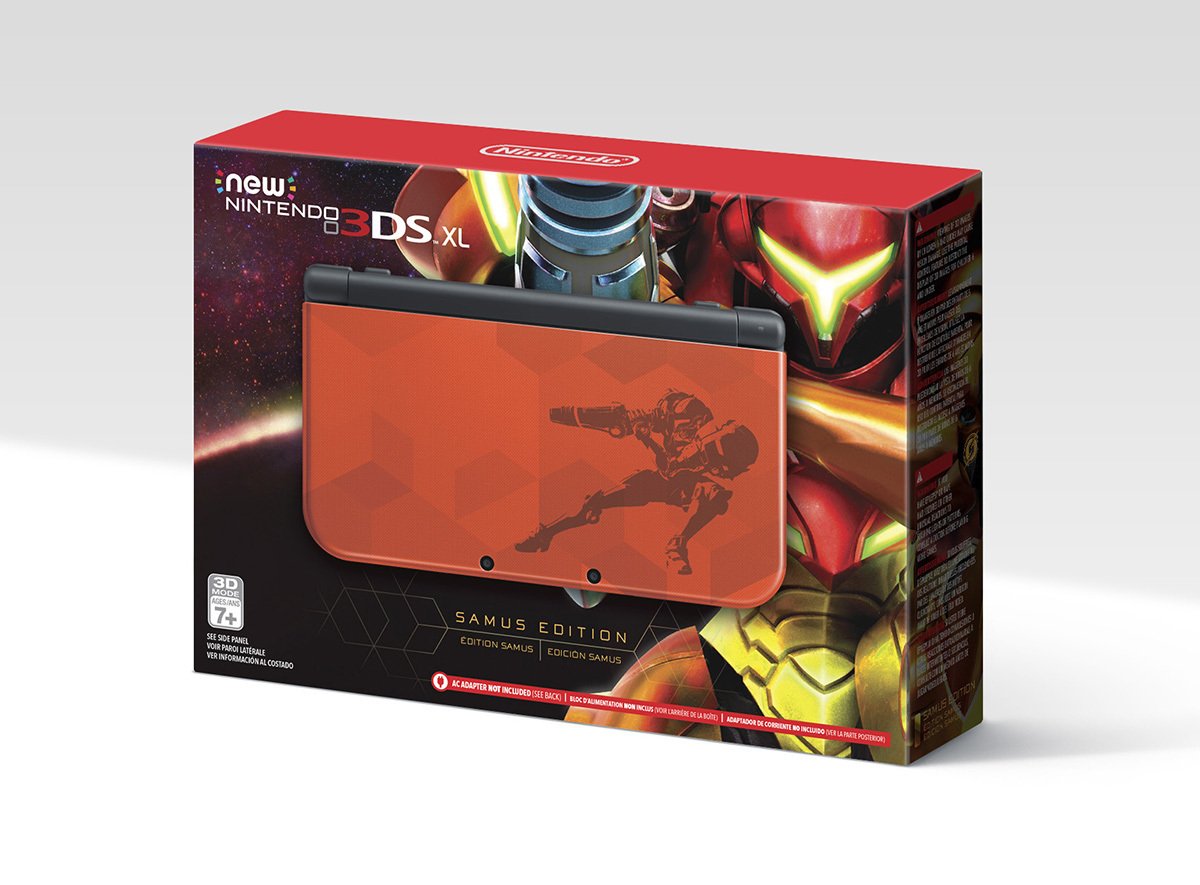 Nintendo has revealed a special New 3DS XL that will be releasing alongside Metroid: Samus Returns next month. The system, shown off in the shots below, will cost $200. The game itself will not be included, however.
Here's a closer look:
The Samus Edition New 3DS XL goes on sale on September 15.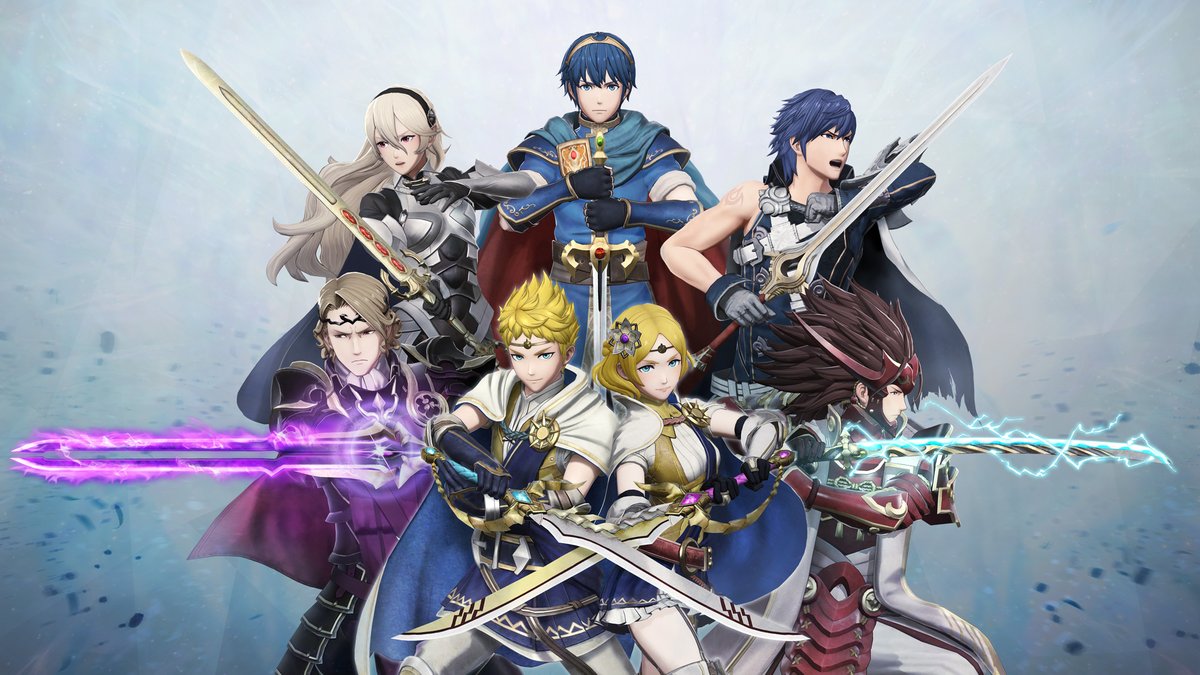 Cordelia and Female Robin have just been revealed to be coming to Fire Emblem Warriors, but the official Twitter account for the game is already teasing what's next: sometime this month, a male archer and a female rider will be revealed.
The male archer is likely to be either Virion or Takumi, but the female rider is a lot harder to predict. Camilla, Hinoka or Caeda all seem like likely targets, though it could also be Elise, Est or a number of other characters.. What are your predictions?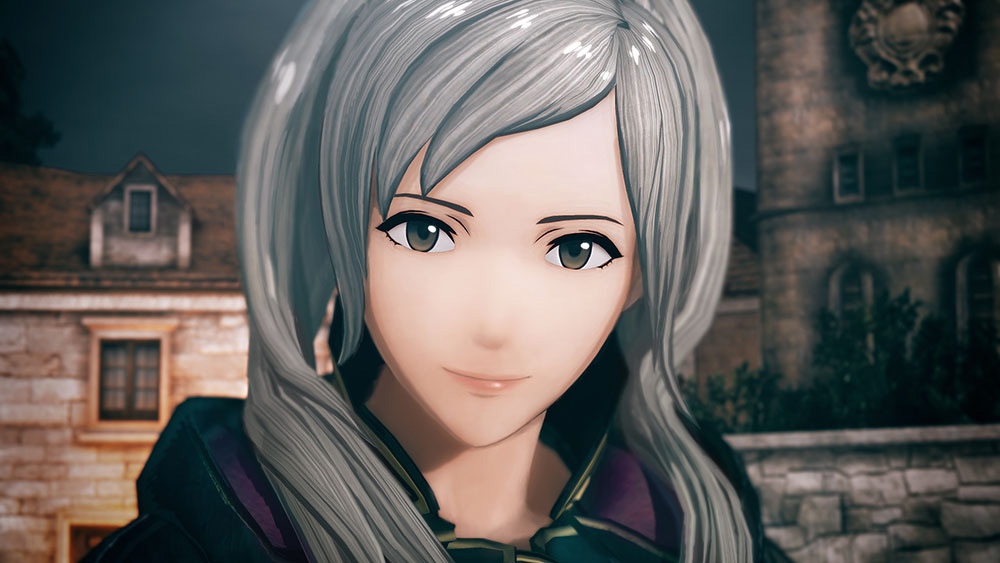 Koei Tecmo has updated their official Japanese website for Fire Emblem Warriors with some new screenshots showing off the the recently announced characters, Female Robin and Cordelia. There were also other screenshots uploaded to the website showing off some the game's mechanics such as weapons, movement, tactics, and bonds.
You can check out the new screenshots below in the gallery.
This week's Famitsu scans are now available. Highlights include Shinobi Refle: Senran Kagura, Fire Emblem Warriors, Nobunaga's Ambition: Taishi, and The Snack World. Scans of all games are below.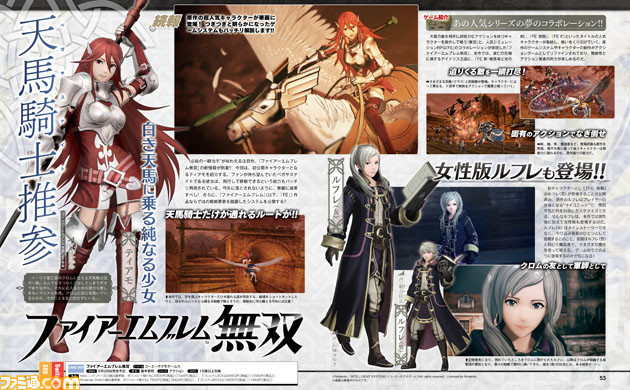 The next two characters coming to Fire Emblem Warriors have been revealed – Cordelia and Female Robin from Fire Emblem Awakening. This reveal comes to us via the preview for this week's Famitsu magazine, so we don't have a whole lot of information at this point. We do know that Cordelia uses lances and fights from the back of her pegasus. We don't know much about Female Robin yet – is she a separate character from Male Robin? Or merely a different skin you can choose?
We will have more information once we get our hands on the full issue of Famitsu tomorrow.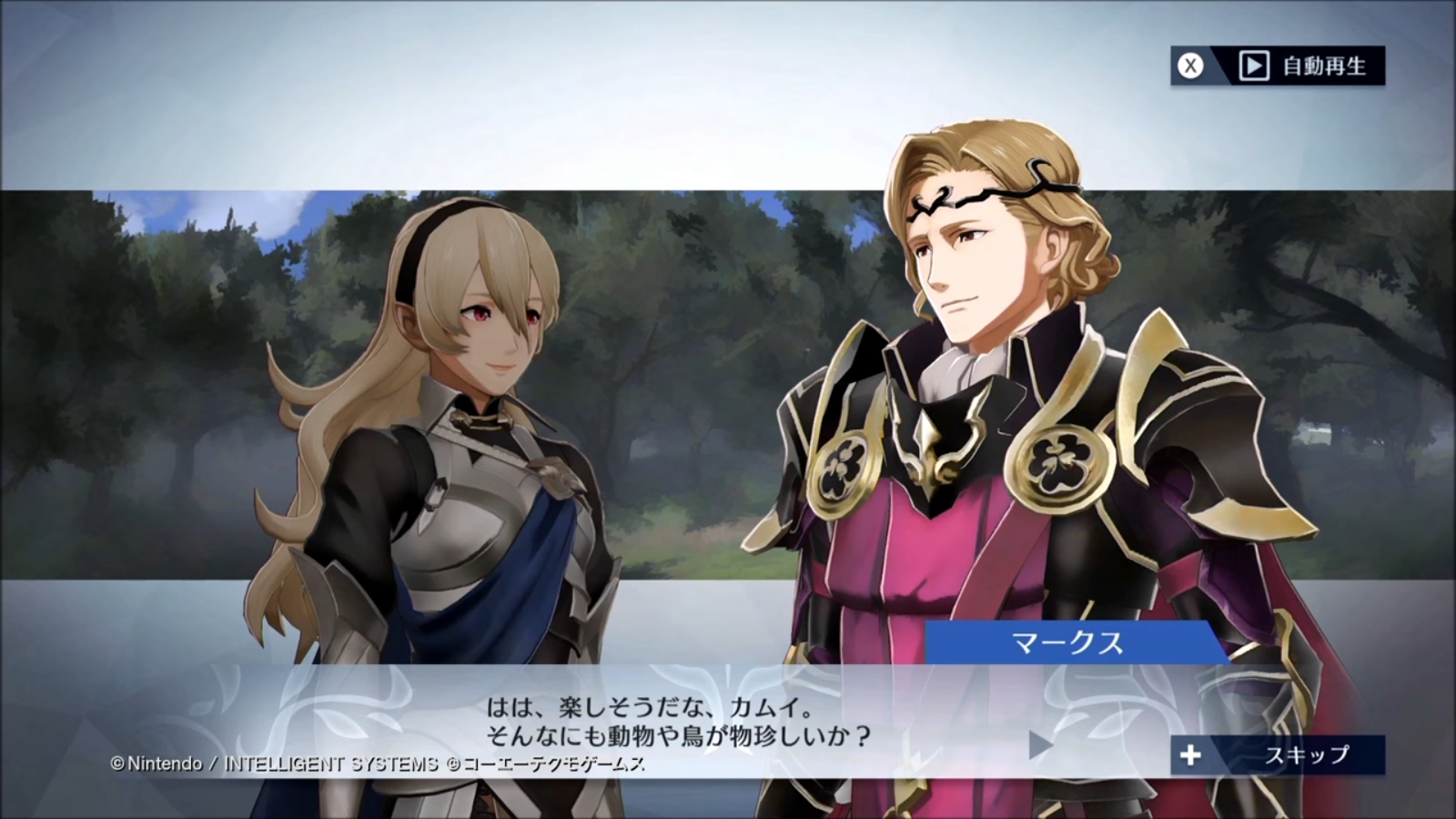 Koei Tecmo has shared another brief look at a Bond Conversation in Fire Emblem Warriors, this time between Corrin and Xander. Give it a watch: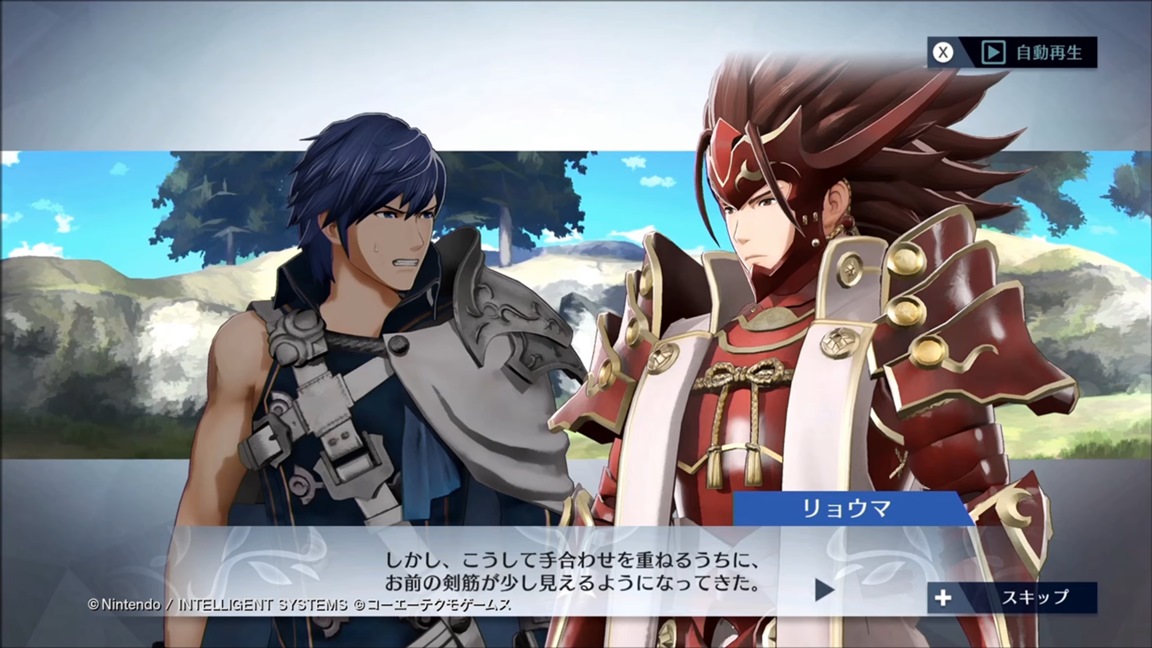 Koei Tecmo shared another new video for Fire Emblem Warriors today. The clip, posted below, offers another look at Bond Conversations with some dialogue between Chrom and Ryoma. View the video below.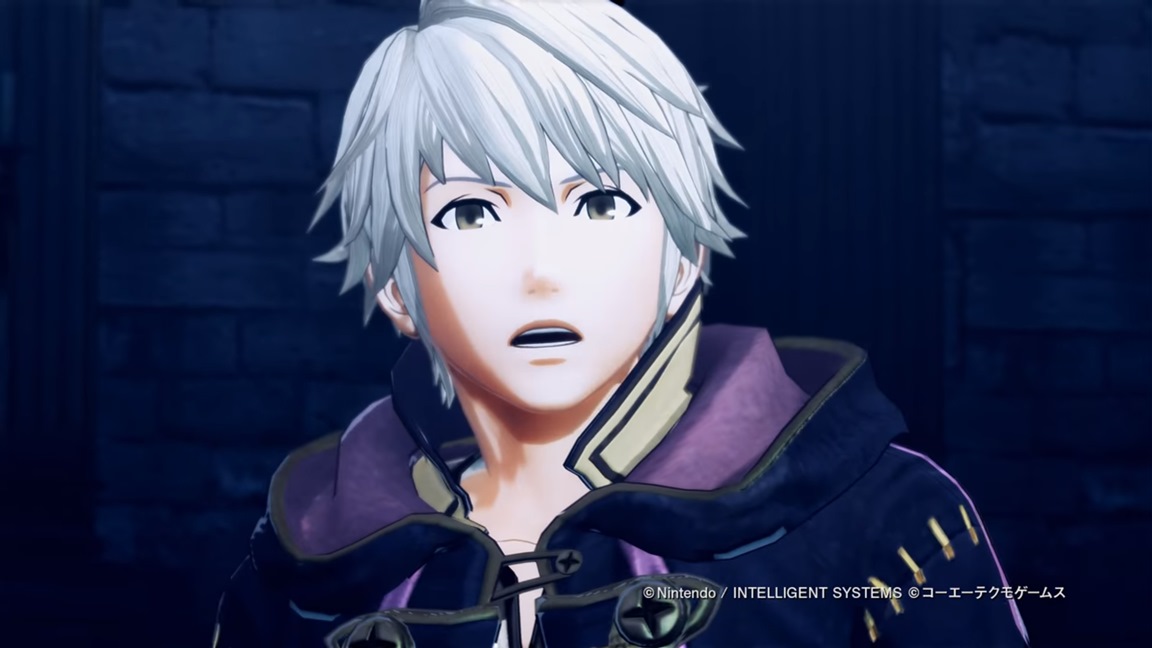 Nintendo brought along the latest build of Fire Emblem Warriors to Comic-Con this week. New footage is available below in direct-feed. We're able to get our first proper look at Robin, Lucina, and Lissa.