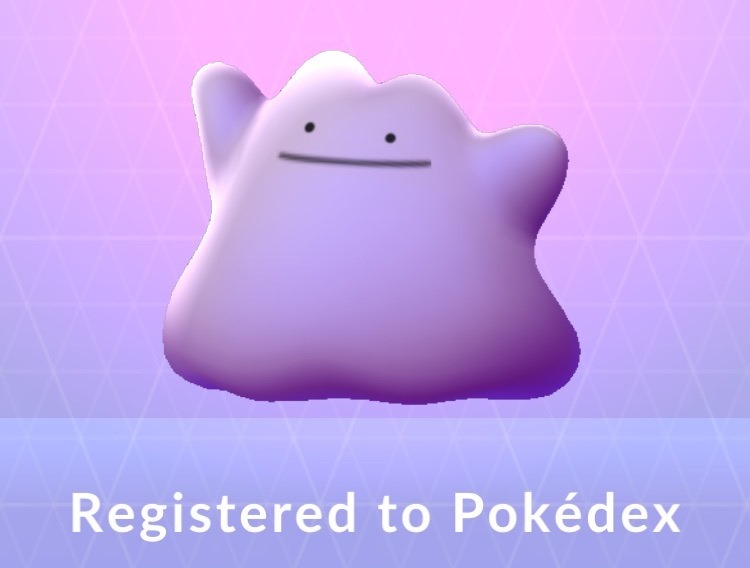 We've been hearing rumblings about Pokemon GO adding Ditto, and now it appears to be official. A ton of players are coming forward with claims that they've managed to capture the Pokemon.
Nabbing it works as you would expect. Pokemon that you catch will have a possibility of actually being Ditto.
Here's one of many screenshots that have surfaced within the past few minutes: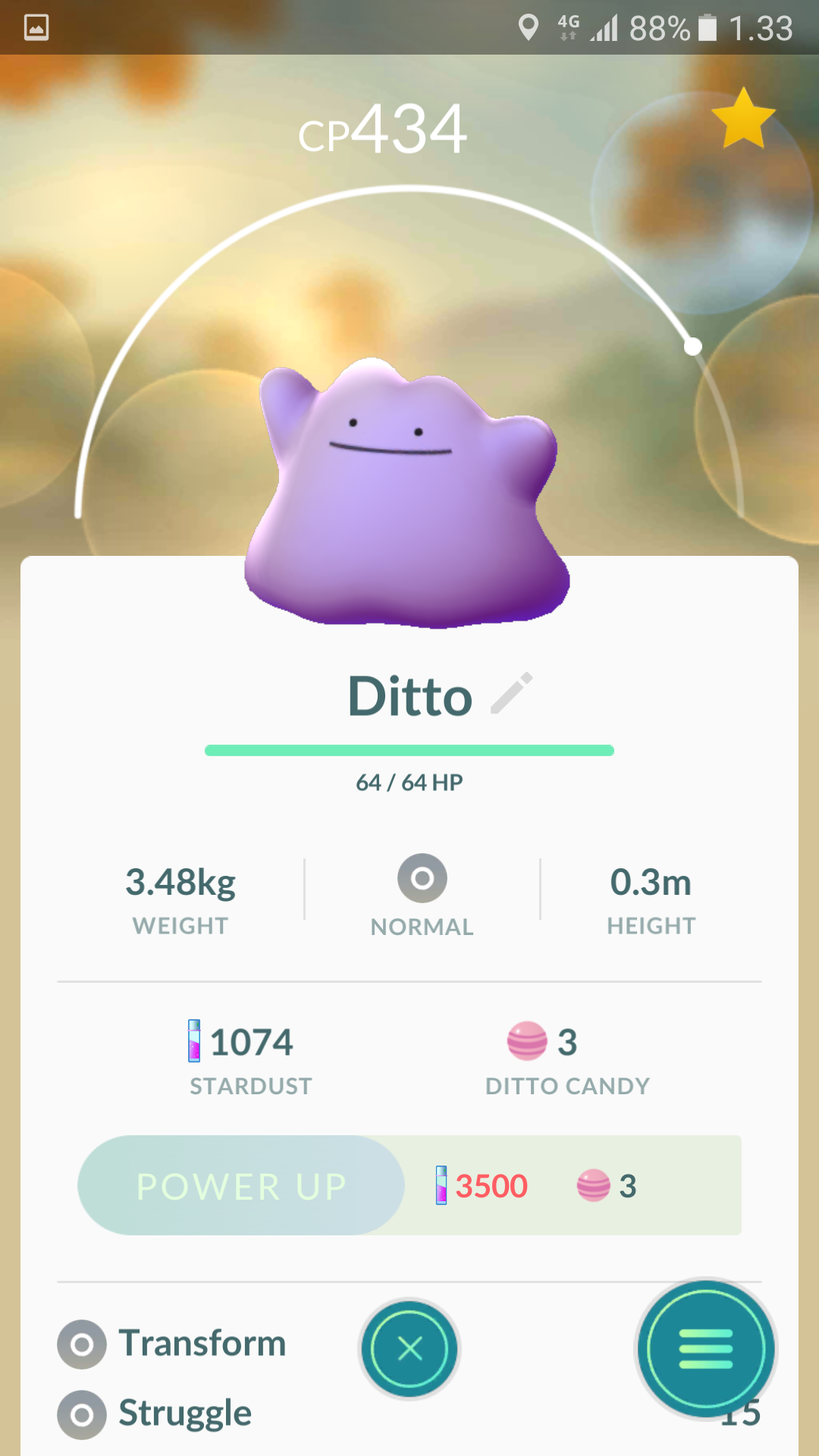 It was thought that Ditto would soon be added to Pokemon GO after some signs were found within code of the latest update. We expect that Niantic will make an announcement soon now that players have spotted the Pokemon.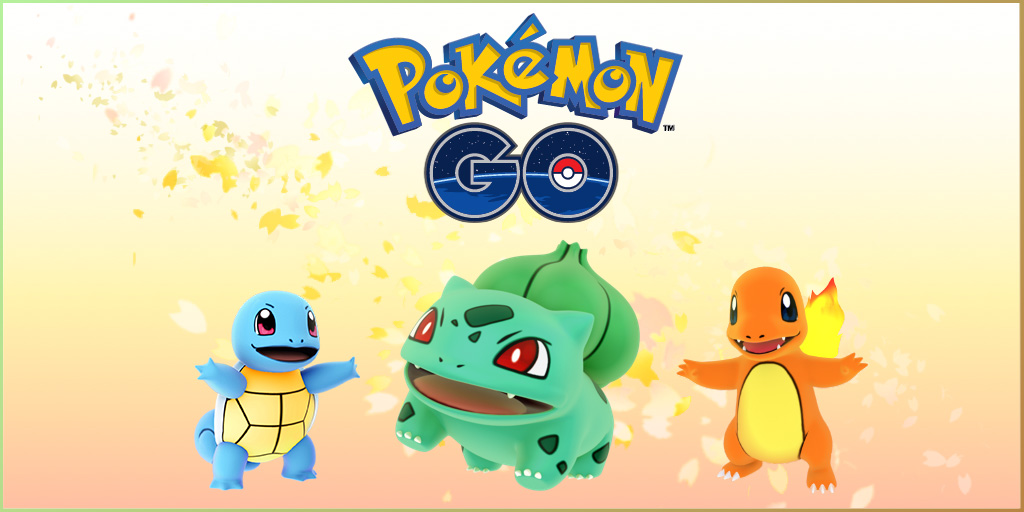 Between November 23 and November 30, Pokemon GO players will be given the opportunity to earn double the amount of XP and Stardust. Simply complete an in-game action during this period and you'll be eligible for the bonus.
Over on the official Pokemon GO website, Niantic wrote the following about the promotion:
"It has been an incredible experience since we launched Pokémon GO a few short months ago in July. We are passionate about creating experiences that encourage exploration and promote exercise. We are humbled that hundreds of millions of you around the world have joined us on this journey. So we would like to say thank you – and what better way to say thank you than to celebrate our community.

So, starting November 23rd at 00:00 UTC and going through November 30th 00:00 UTC, we will double the amount of XP and Stardust you receive when completing in-game actions."
The folks over at The Silph Road have once again poked through Pokemon GO's latest update in hopes of uncovering information about what's to come for the mobile game. Two notable elements in particular were found by the site.
First, the phrases "Shiny" and "Rare" have been spotted. Pokemon GO plays a particular audio file when a wild Pokemon is captured that is deemed rare. There is also some new code that segregates Pokemon materials into "default" and "shiny" materials. Materials are used in development for things like how surfaces appear. The Silph Road does also note that Pokemon GO currently does not have any new sprites indicating that shiny Pokemon are coming imminently.
As for something that might be arriving shortly, Ditto now appears more prominently in Pokemon GO's code. The Silph Road found this evidence in the code: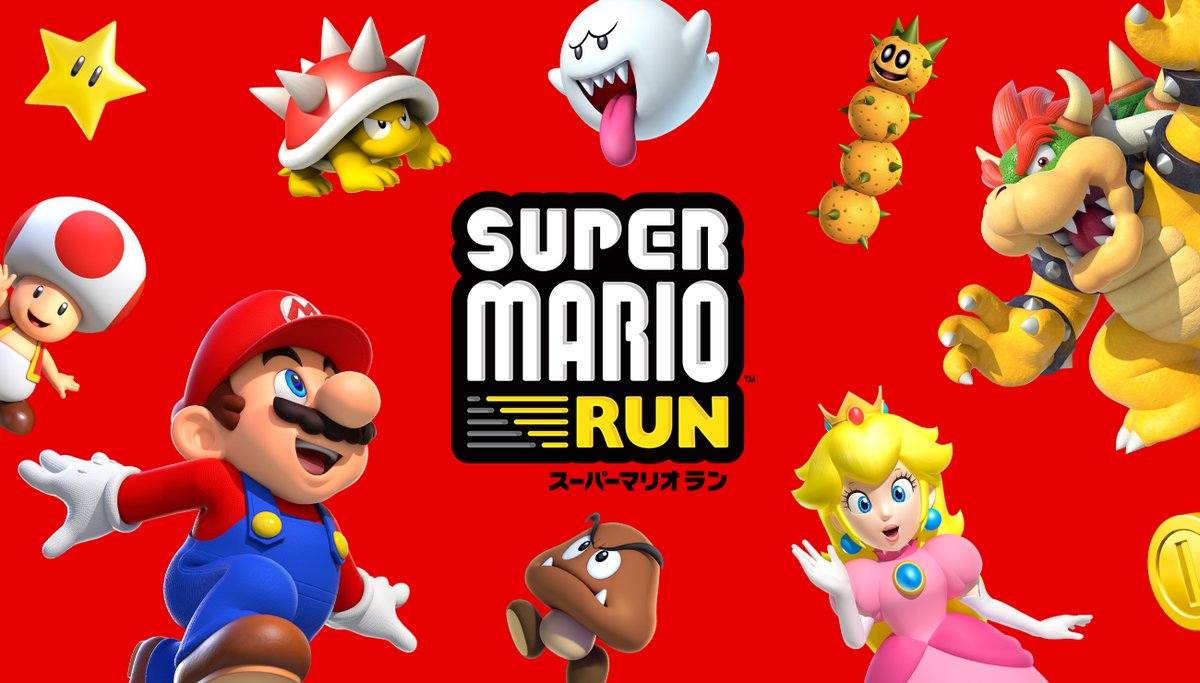 A bunch of art has come in for Super Mario Run. Most of it is based on the different characters, but a couple are special illustrations. Find the full set below.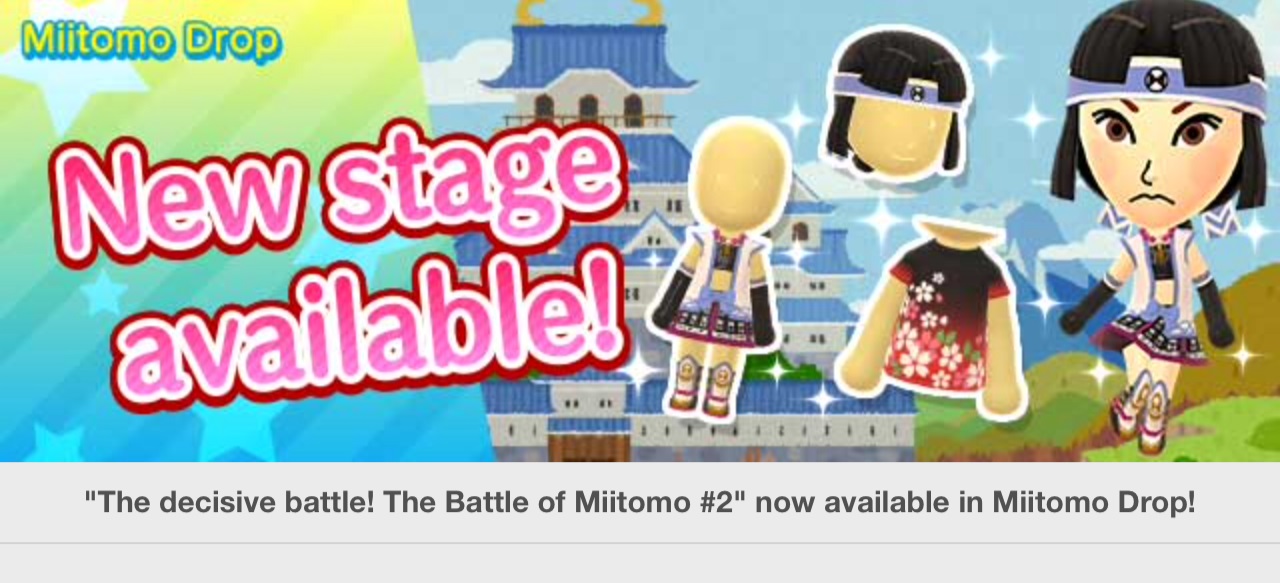 Miitomo has gotten another Miitomo Drop stage. Players can nab some new items in the latest Miitomo Drop stage, "The decisive battle! The Battle of Miitomo #2".
Available items include:
– Warrior princess wig
– Warrior princess armor
– Cherry blossom tee
– Cherry blossom jeans
Users can select Miitomo Drop stages from the Shop tab. Miitomo coins or game tickets are needed to play.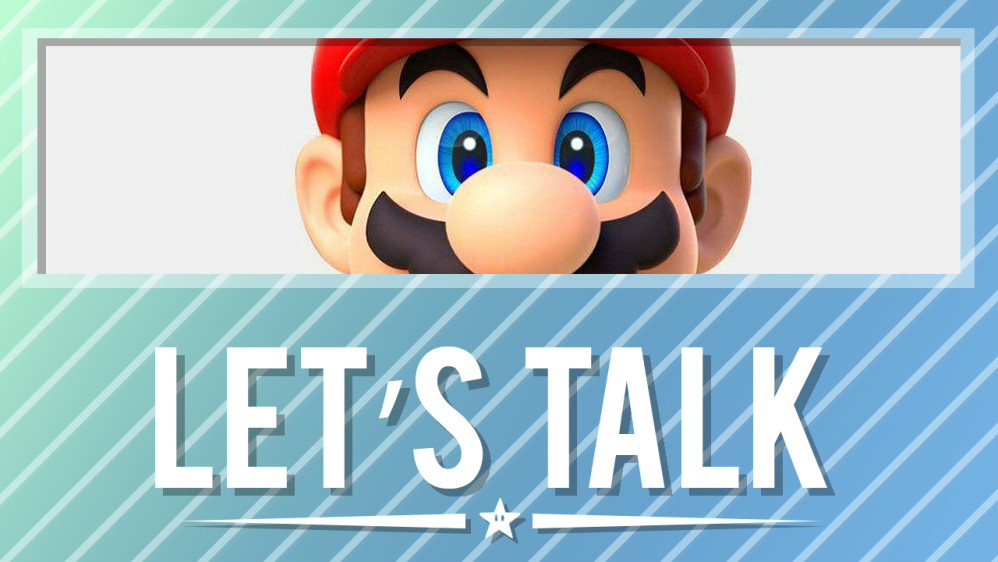 Nintendo's first actual mobile game (Miitomo doesn't count!) is due out in about a month from now. Earlier this week, the company revealed that Super Mario Run is coming to iOS on December 15. We also have a final price of $10. Super Mario Run is free to download, but paying that amount provides full access to each of the three modes.
Many people will probably download the title just to see what it's about. Of course, Nintendo is hoping to convert as many of those users into buyers as possible. With that in mind, we have one question for you: will you be buying Super Mario Run? Do you feel $10 is too expensive for a mobile game? Are you even interested in Super Mario Run? Tell us how you feel about it below!
Highlights from last week's topic: The end of Wii U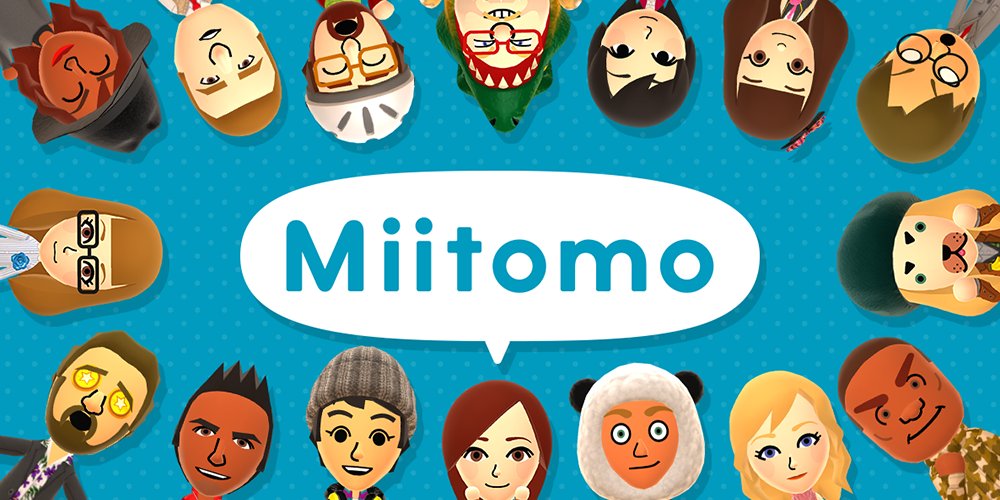 Nintendo has patched Miitomo with a small update. Version 2.0.2 is out now, acting as a means of improving stability. You can grab it on both iOS and Android.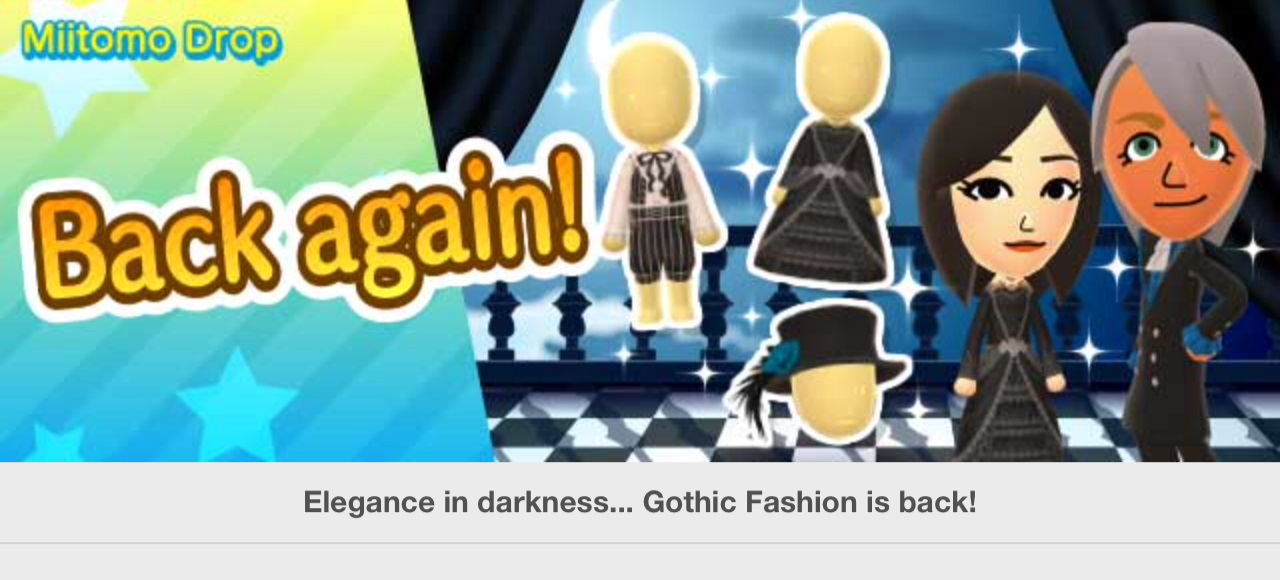 Miitomo has been updated with more content. Users will find returning stages with more items.
"Elegance in darkness… Gothic Fashion" is the returning stage theme. They provide the following:
– Gothic lady crown (set)
– Gothic lady gown (set)
– Gothic lord hat (set)
– Gothic lord coat (set)
– Cat-ear hat w/ chains
– Goth-punk girl outfit
– Goth-punk boots
– Dark faerie shirt + breeches
– Dark faerie dress
– Dark faerie tights
– Dark faerie slippers
These stages and items are available until November 20 at 6 PM PT / 9 PM ET.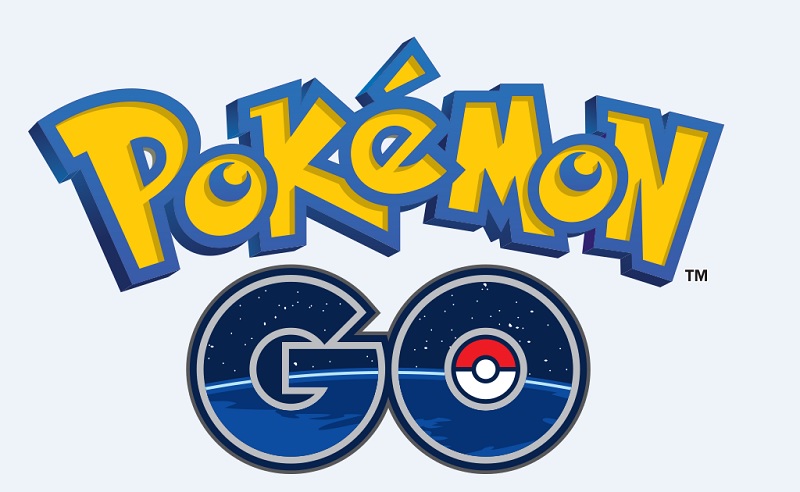 Pokemon GO is receiving another update. Version 1.17.0 should be out shortly on iOS, while Android users will be at version 0.47.1.
The update primarily addresses a couple of things. Niantic fixed an issue where the Egg-hatching cut-scene animation would sometimes be briefly visible from the map view. Minor text fixes are implemented as well.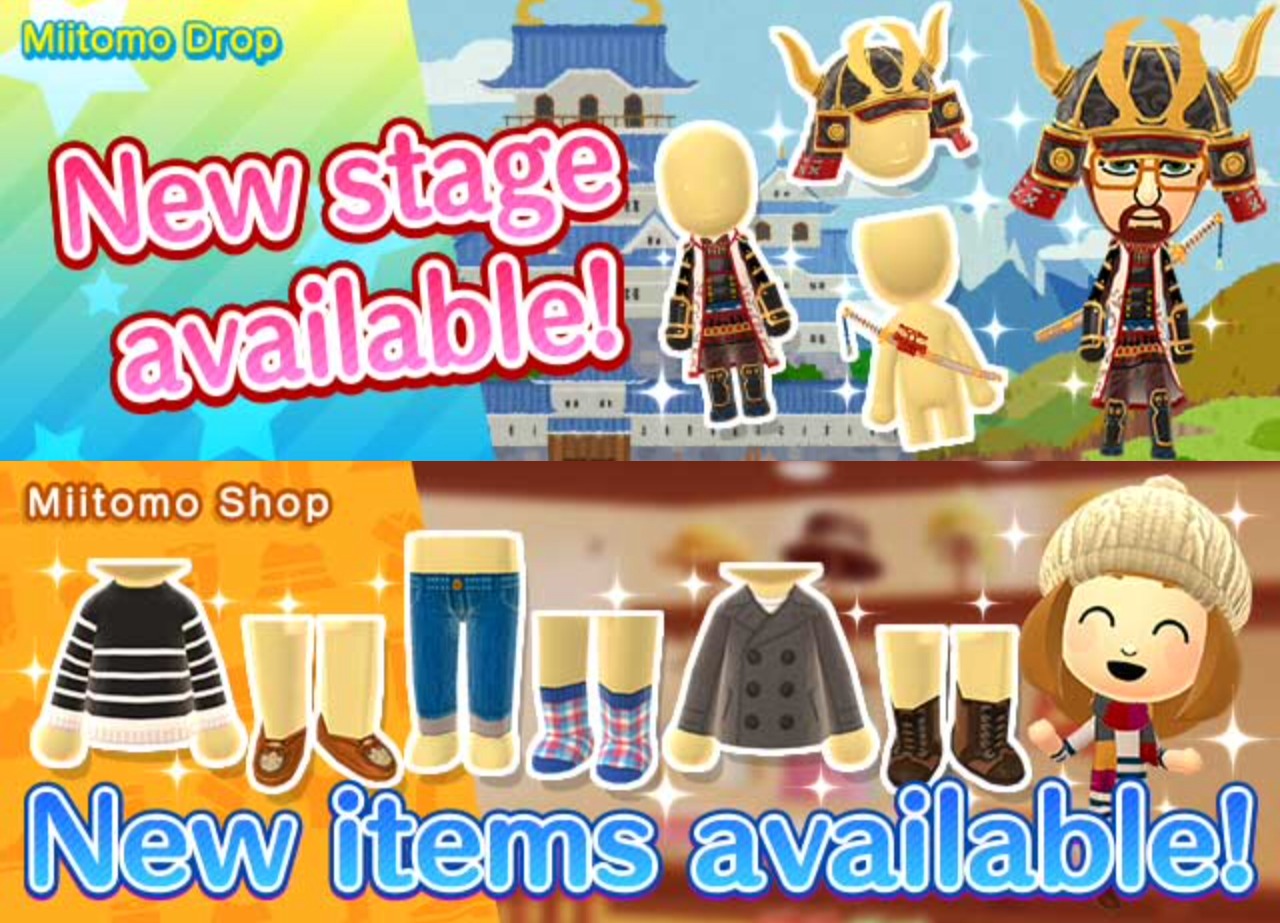 Miitomo has been updated with more content. Users will find a new stage, along with some brand new items.
"The decisive battle! The Battle of Miitomo #1" is the new stage. It includes the following:
– Shogun helmet
– Shogun armor
– Warrior wrap
– Treasured sword
And as far as the new items go, you can nab the following:
– Knit cap with pompom
– Striped sweater
– Melton short peacoat
– Cuffed straight leg jeans
– Checkered plaid socks
– Faux fur moccasins
– Combat boots
As a side note, Nintendo is also highlighting login bonuses for Miitomo. You'll receive different bonuses each day you login over a week, including Fire Mario suit/cap.