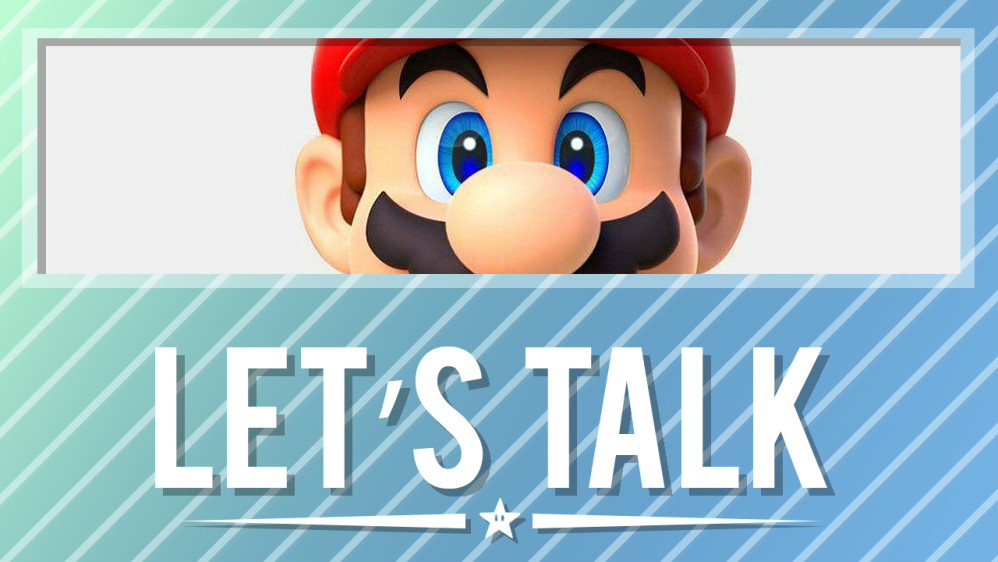 Nintendo's first actual mobile game (Miitomo doesn't count!) is due out in about a month from now. Earlier this week, the company revealed that Super Mario Run is coming to iOS on December 15. We also have a final price of $10. Super Mario Run is free to download, but paying that amount provides full access to each of the three modes.
Many people will probably download the title just to see what it's about. Of course, Nintendo is hoping to convert as many of those users into buyers as possible. With that in mind, we have one question for you: will you be buying Super Mario Run? Do you feel $10 is too expensive for a mobile game? Are you even interested in Super Mario Run? Tell us how you feel about it below!
Highlights from last week's topic: The end of Wii U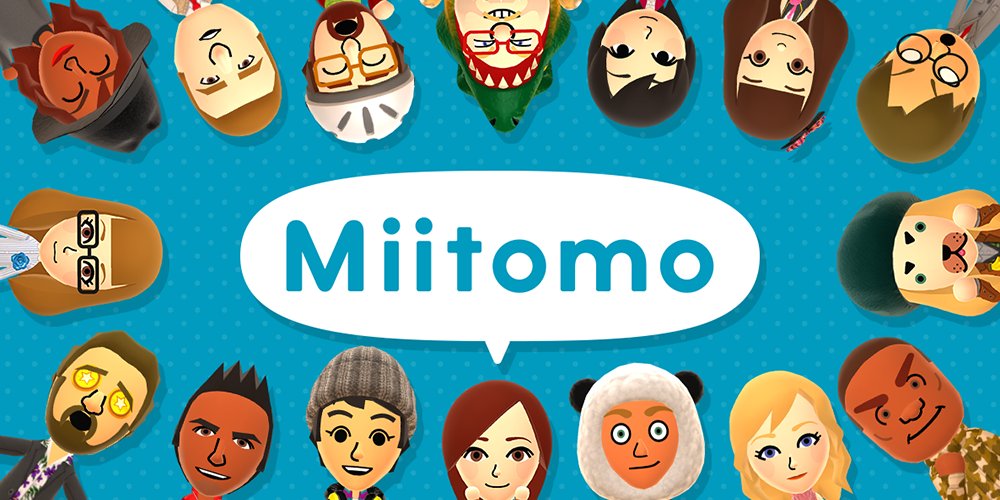 Nintendo has patched Miitomo with a small update. Version 2.0.2 is out now, acting as a means of improving stability. You can grab it on both iOS and Android.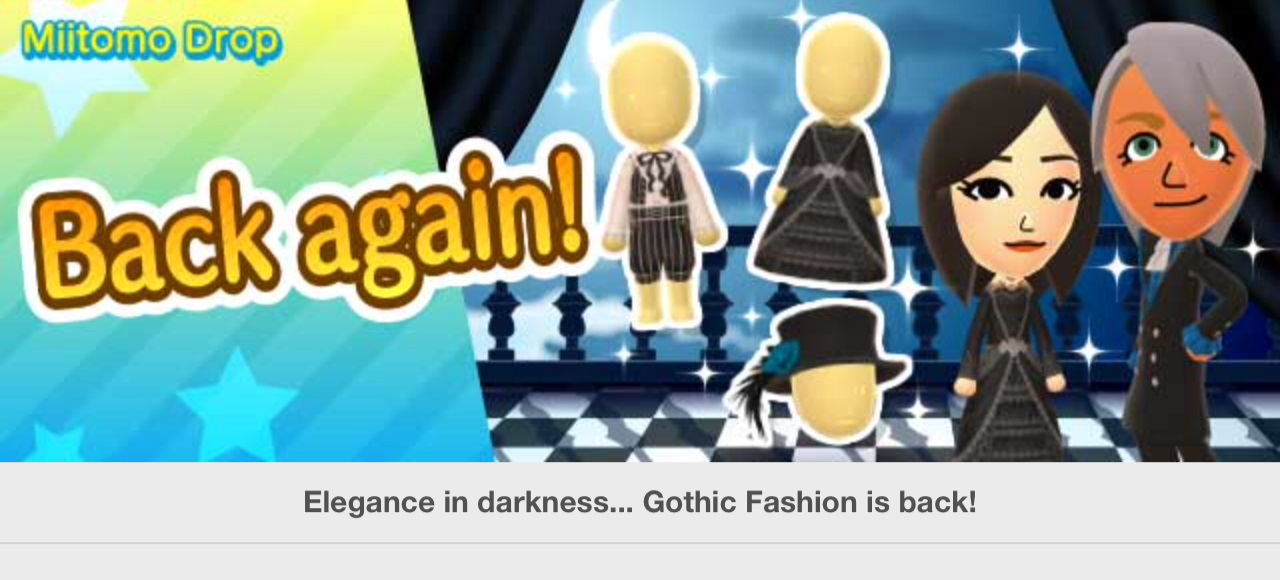 Miitomo has been updated with more content. Users will find returning stages with more items.
"Elegance in darkness… Gothic Fashion" is the returning stage theme. They provide the following:
– Gothic lady crown (set)
– Gothic lady gown (set)
– Gothic lord hat (set)
– Gothic lord coat (set)
– Cat-ear hat w/ chains
– Goth-punk girl outfit
– Goth-punk boots
– Dark faerie shirt + breeches
– Dark faerie dress
– Dark faerie tights
– Dark faerie slippers
These stages and items are available until November 20 at 6 PM PT / 9 PM ET.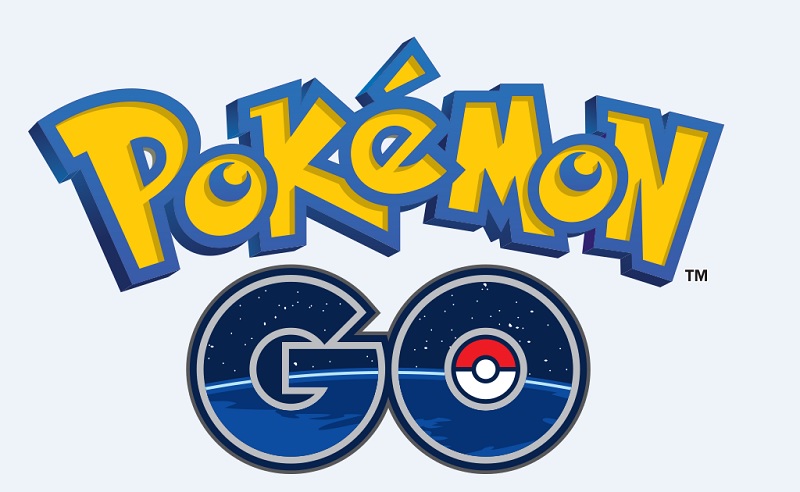 Pokemon GO is receiving another update. Version 1.17.0 should be out shortly on iOS, while Android users will be at version 0.47.1.
The update primarily addresses a couple of things. Niantic fixed an issue where the Egg-hatching cut-scene animation would sometimes be briefly visible from the map view. Minor text fixes are implemented as well.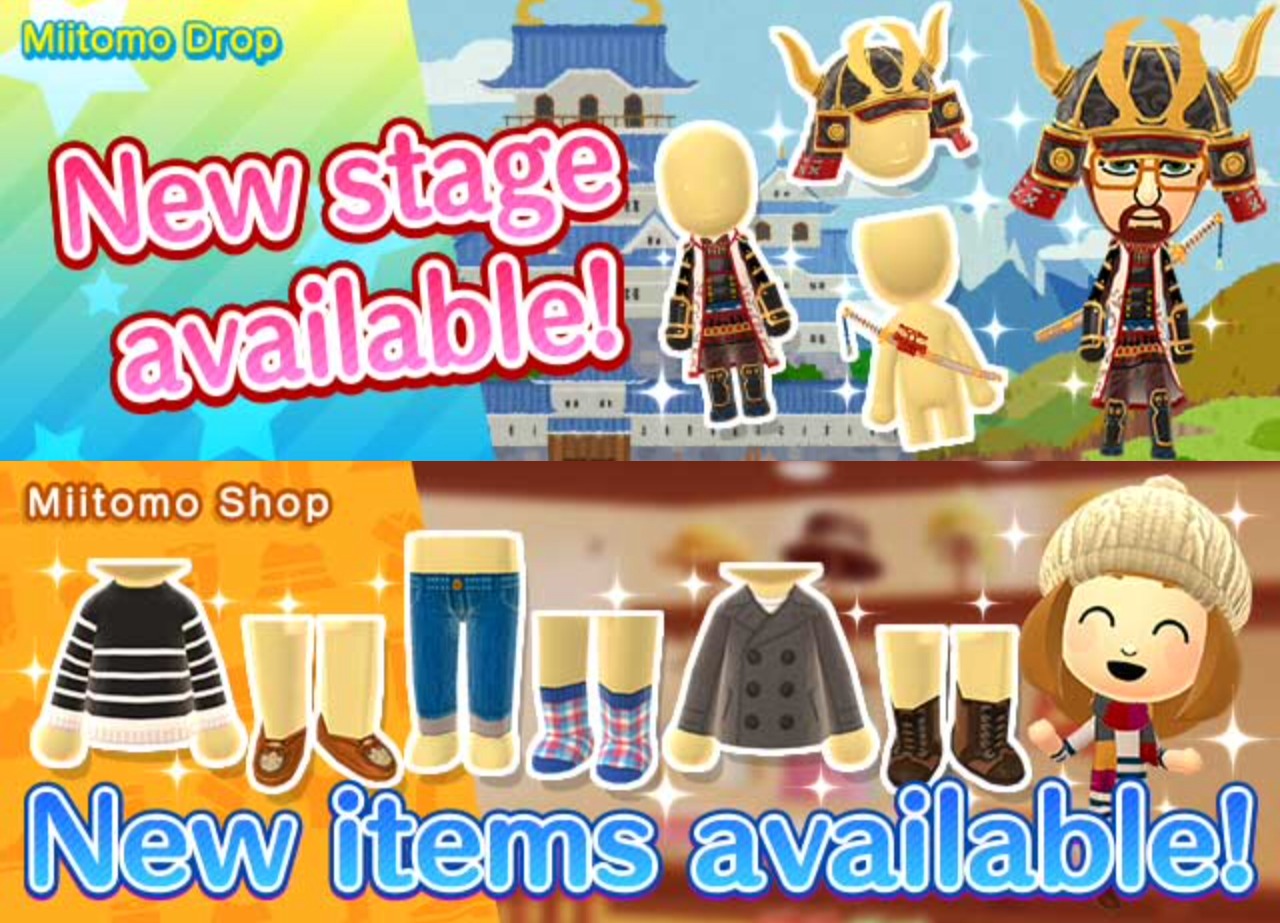 Miitomo has been updated with more content. Users will find a new stage, along with some brand new items.
"The decisive battle! The Battle of Miitomo #1" is the new stage. It includes the following:
– Shogun helmet
– Shogun armor
– Warrior wrap
– Treasured sword
And as far as the new items go, you can nab the following:
– Knit cap with pompom
– Striped sweater
– Melton short peacoat
– Cuffed straight leg jeans
– Checkered plaid socks
– Faux fur moccasins
– Combat boots
As a side note, Nintendo is also highlighting login bonuses for Miitomo. You'll receive different bonuses each day you login over a week, including Fire Mario suit/cap.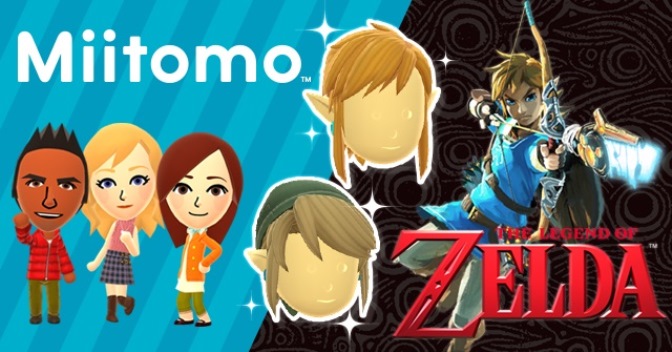 To promote Miitomo's major update, Nintendo has brought back the various collaboration items based on The Legend of Zelda. Users can acquire items in Miitomo Drop and the Miitomo Shop. Additionally, the My Nintendo rewards are back up. The Zelda items will disappear again early on December 7.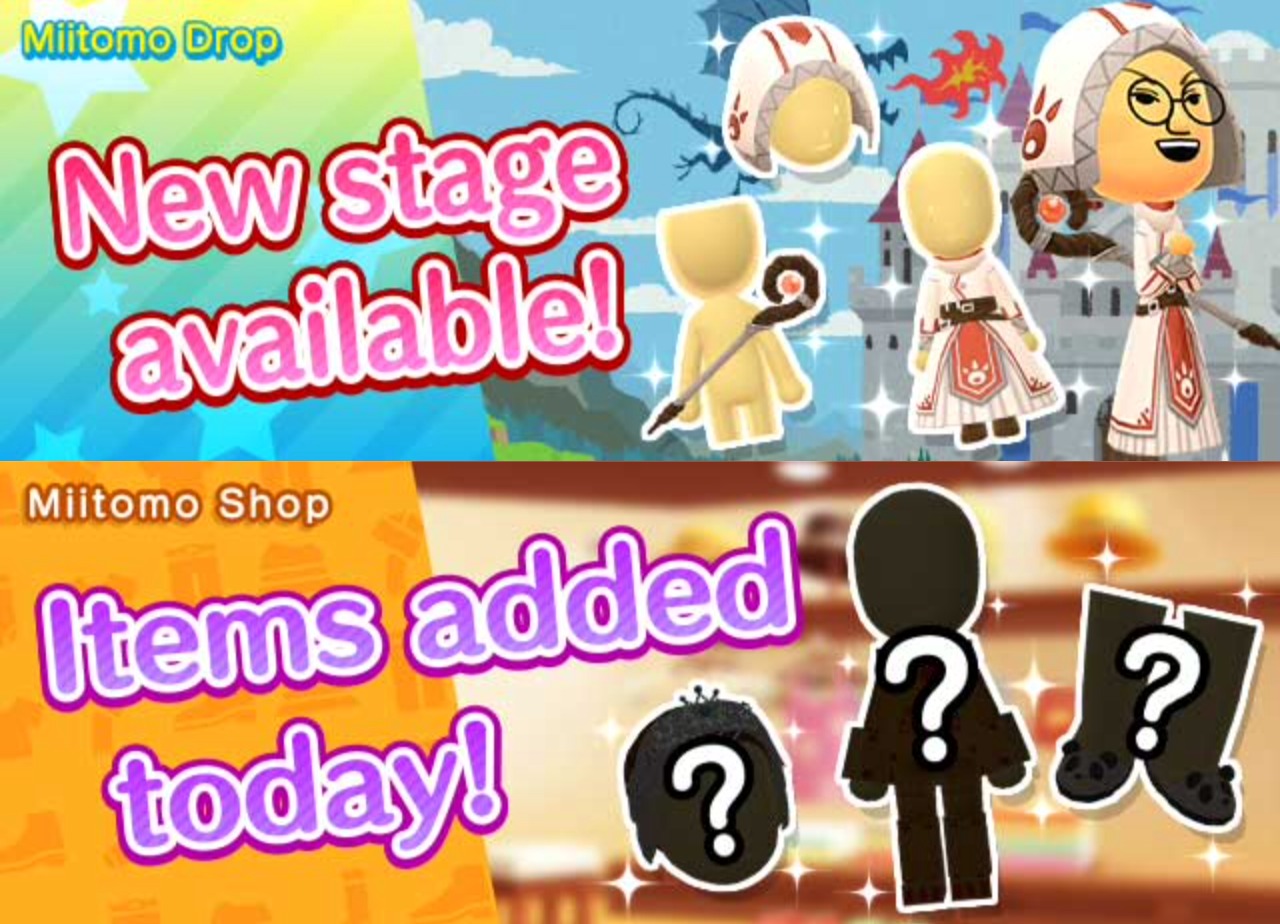 Miitomo has been updated with more content. Users will find a new stage, along with some brand new items.
"Swords and Sorcery! Miitomo RPG #3" is the new stage. It includes the following:
– Mage's hood
– Mage's robe
– Evil king tee
– Mage's staff
Note that new daily items have also been added to Miitomo. Different users will see a different selection of items every day.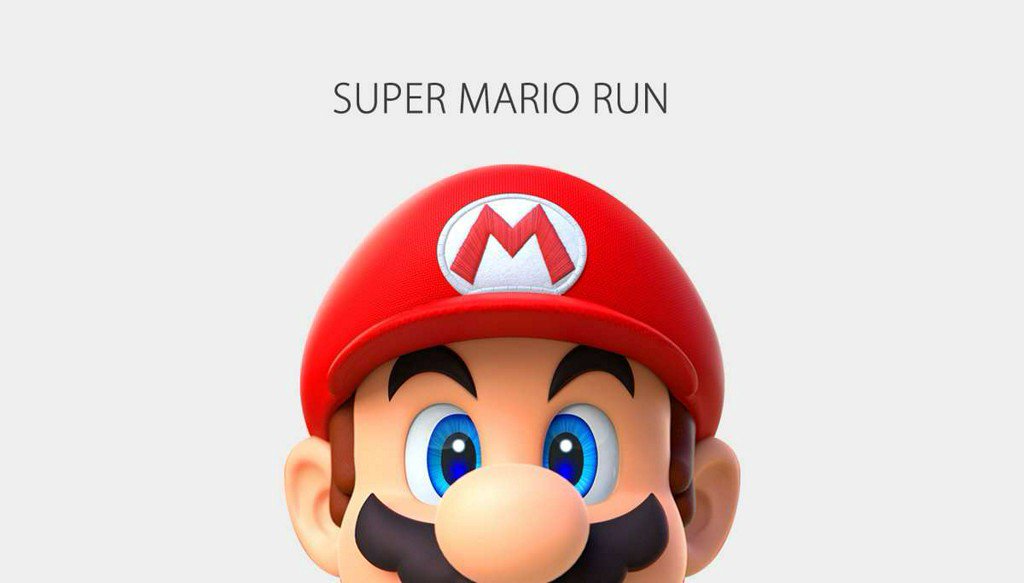 Earlier today, Nintendo finally provided a final launch date for Super Mario Run. The mobile game will arrive on December 15, and will reach 151 countries and regions.
Nintendo has now shared the full lineup of areas where Super Mario Run will be released. Head past the break for the entire list.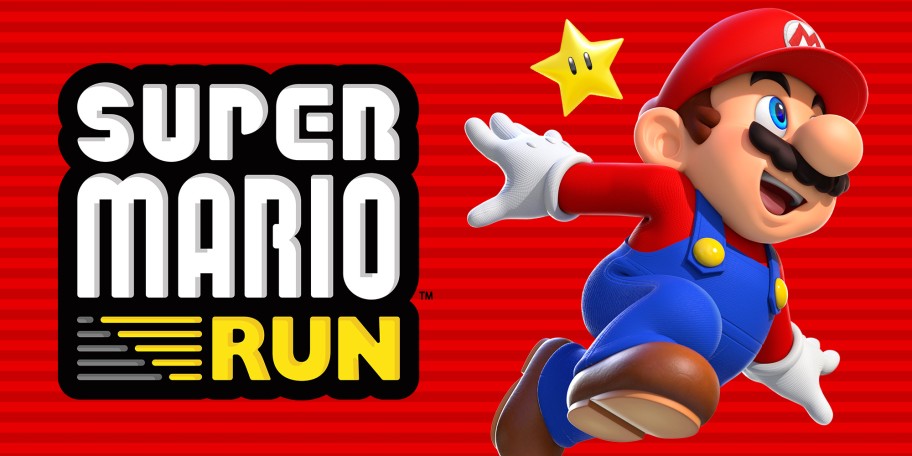 Nintendo released another handful of screenshots from Super Mario Run. Find them in the attached gallery below.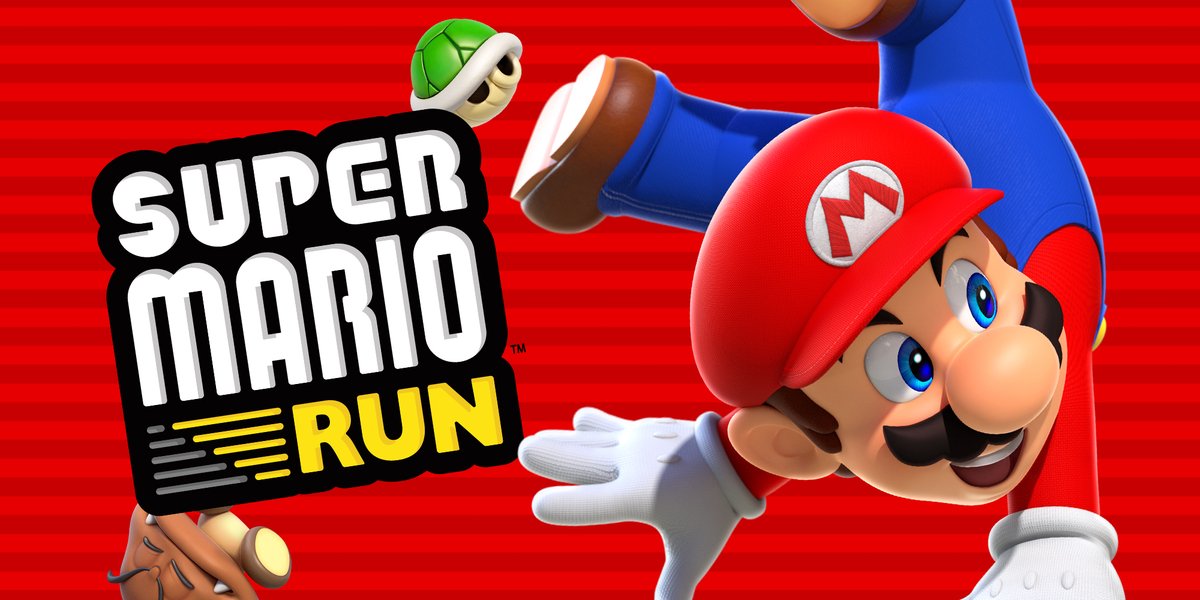 The official Super Mario Run website was updated today with screenshots and information about the three modes included in the game. World Tour, Toad Rally, and Kingdom Builder make up the mobile title. View the screenshots and details below.
World Tour

Run and jump with style to rescue Princess Peach from Bowser's clutches! Through plains, caverns, Ghost Houses, airships, castles, and more… Clear 6 worlds filled with 24 brand new courses designed for mobile play.

Toad Rally

Show off Mario's stylish moves, compete against your friends, and challenge people from all over the world. Compete against the stylish moves of other players for the higest score as you gather coins and get cheered on by a crowd of Toads. If you're impressive enough, the Toads may even come live in your kingdom. You can also perform stylish moves to fill up your gauge and launch into Coin Rush!

In order to play Toad Rally, you will need Rally Tickets that you can acquire in a variety of ways, such as clearing worlds or through bonus games in your kingdom.

Kingdom Builder

Gather coins and Toads to build your very own kingdom. Create your unique kingdom with buildings and decorations that you purchase with coins collected in your Toad Rally challenges.

There are over 100 kinds of items in the Kingdom Builder feature!