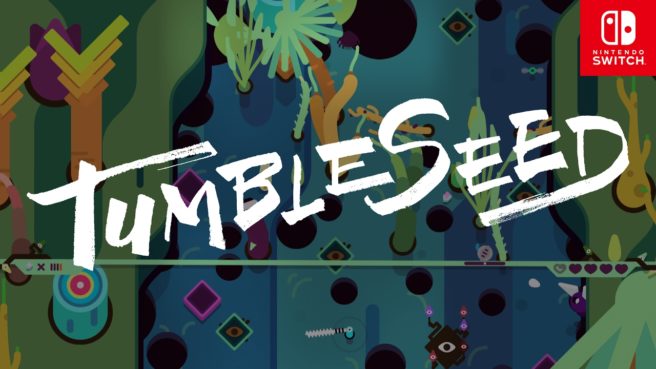 The mixup preventing TumbleSeed to be on sale seems to be fixed now. TumbleSeed is now on sale on the eShop, you can grab this roguelike for $9.99 instead of the usual $14.99. The sale ends August 17th.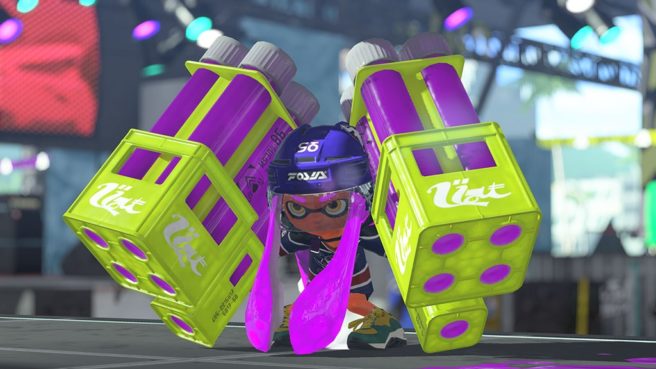 This week's Switch eShop charts are as follows:
Software
1. Splatoon 2
2. Overcooked: Special Edition
3. Minecraft: Nintendo Switch Edition
4. Namco Museum
5. Mario Kart 8 Deluxe
6. Snipperclips
7. Zelda: Breath of the Wild
8. Infinite Minigolf
9. Shovel Knight: Treasure Trove
10. Implosion – Never Lose Hope
11. Mighty Gunvolt Burst
12. NBA Playgrounds
13. Fate/Extella: The Umbral Star
14. ARMS
15. Kamiko
16. Death Squared
17. Oceanhorn
18. Blaster Master Zero
19. GoNNER
20. Has-Been Heroes
Source: Switch eShop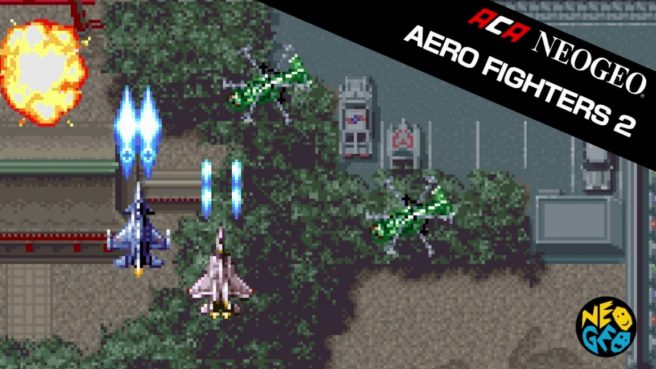 Aero Fighters 2 launched on Switch today as the newest NeoGeo game in the Arcade Archives series. Get a look at some footage below.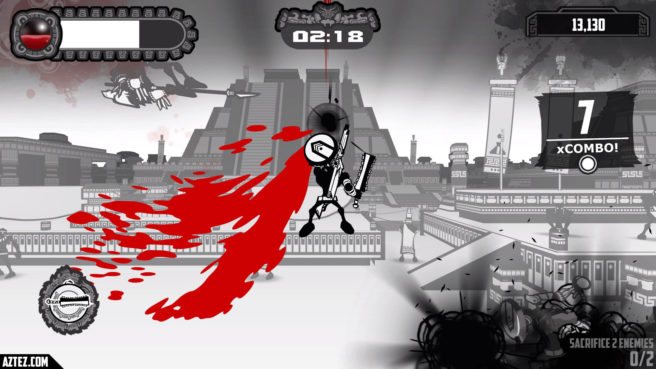 Aztez will be on a Nintendo console – be it Switch or Wii U. As we heard yesterday, the former is looking more likely at this point. While we wait for the Nintendo release, watch some footage below.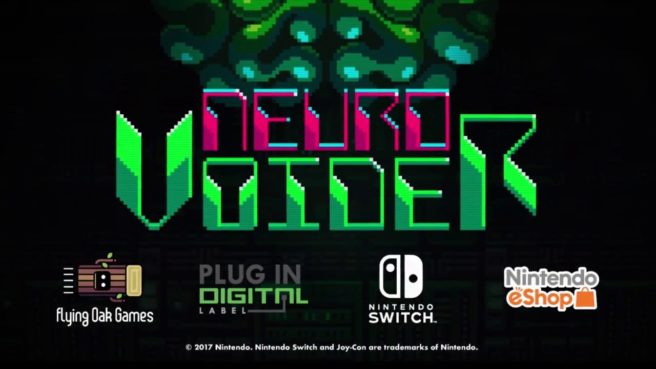 NeuroVoider is heading to Switch on September 7, Playdius and Flying Oak Games announced today. The game will be priced at $13.99 / €13.99.
Below is a general overview:
NeuroVoider is a twin-stick shooter RPG set in a cyber futuristic world about brains shooting around evil robots with nuclear rocket launchers. Battle through the horde of vigilant robots, boost your character with the smoking remains of your victims, and defeat the master NeuroVoider to end this eternal war. Play it coop with up to 4 friends, or go alone in an adventure of hack'n'slash rampage, with a pinch of rogue-lite, and some permadeath.
On Switch, NeuroVoider features an exclusive solo Joy-Con mode with an auto-aim system. Dual Joy-Con and the Switch Pro Controller are also supported.
We have a trailer for NeuroVoider below.
Source: Playdius / Flying Oak Games PR