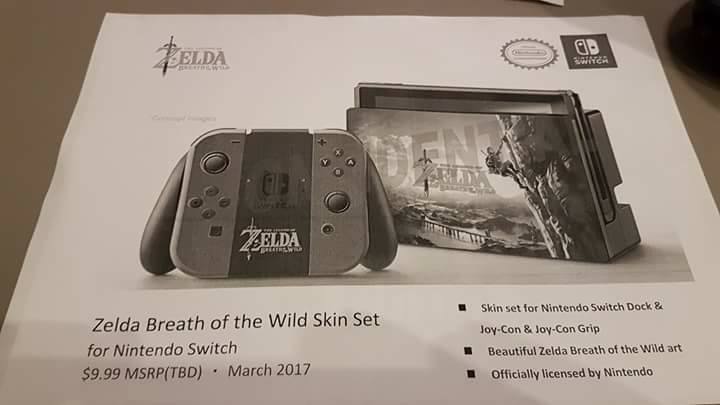 Update: And just like that, this has already been confirmed. Some non-sheet photos have now surfaced, so we've added those in below.
---
Original: Many accessories have already been announced for Switch. Strangely though, we haven't heard much of anything from HORI. However, Twitter user DroidXAce appears to have gotten his hands on some materials showing that the company has plenty of items lined up for Switch.
You can see the full lineup below. Accessories range from Zelda: Breath of the Wild-themed skin sets and accessory packs to a fight stick and chargers. They're not confirmed just yet, but I can't imagine that someone would go the trouble of faking all of these images. That surely wouldn't happen… right?
Note that these are all officially licensed by Nintendo.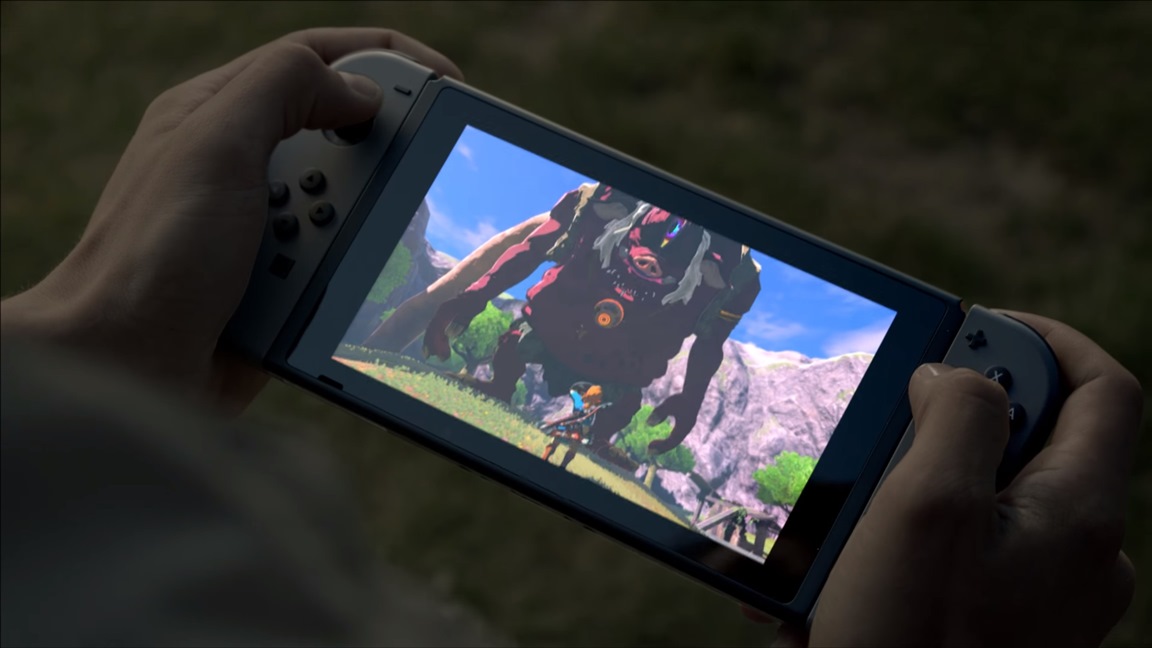 Update: Bumped to the top. This has the SKU 5670100 in Best Buy's price system with the description "Nintendo N2", and is $249.99. The name is definitely a placeholder. Whether or not the price is as well remains to be seen.
---
Original: Reddit user radoster95, who is a staffer at Best Buy, claims to have seen a price change report from the retailer today. The document apparently states that Switch will cost $249.99.
Normally this is the sort of thing we'd pass on sharing. However, judging by radoster95's history, he does actually seem to be a Best Buy employee.
The $249.99 tidbit is the only thing we have from radoster95 at the moment, unfortunately. He did not elaborate on the possibility of bundles (there have been rumors of a higher-priced package) or anything else.
Note that even if what radoster95 has seen is accurate, it's not a confirmation of Switch's price by any means. Thankfully, we're just a couple of days away from an official announcement.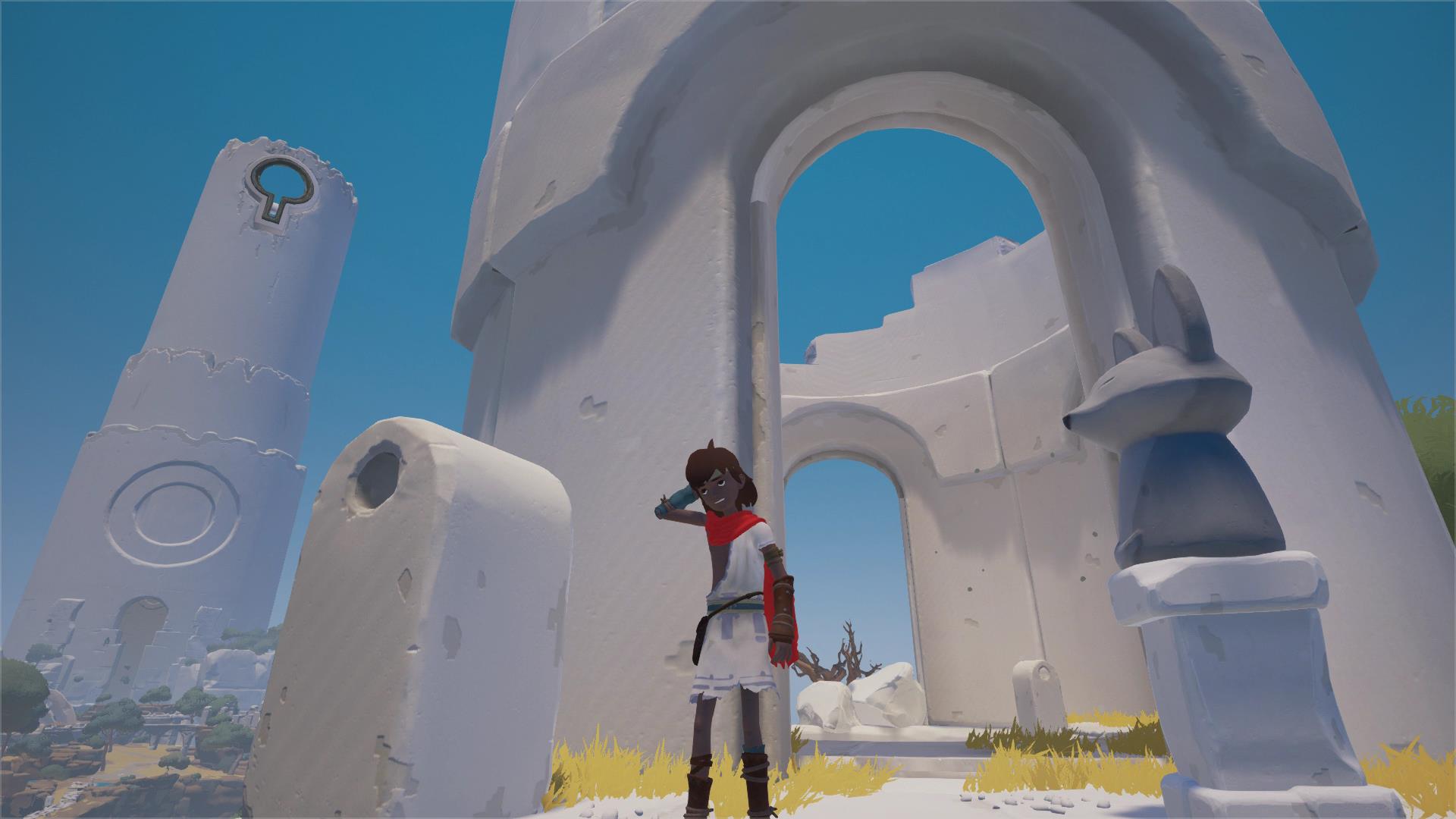 In a new video published by IGN, we're able to get a look at the first 27 minutes from Rime. Watch gameplay from the Switch title below.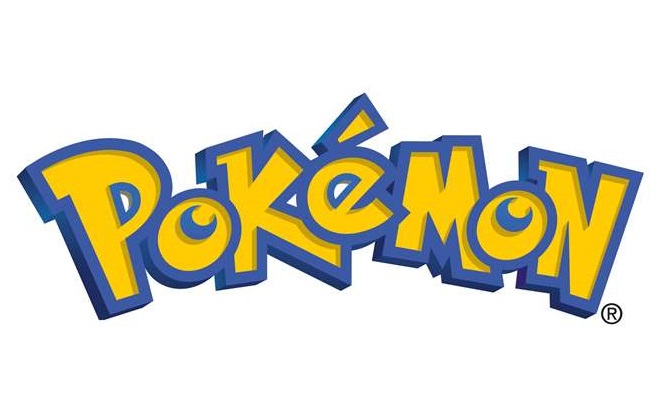 Like many retailers, GameStop has a dedicated page in place for Switch. Fans began to notice yesterday that it contained a message stating that you'll be able to "play Pokemon at home" with the new console.
Now GameStop has removed that tidbit entirely. Actually, the full paragraph in which it was included has disappeared. Could the store have said something they shouldn't have? No matter the reason, it's simply not there anymore.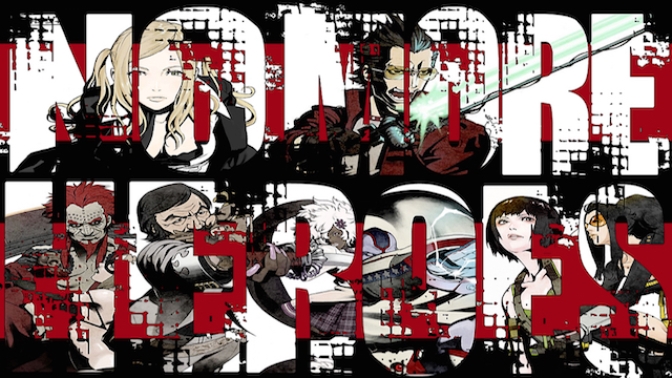 Goichi Suda, best known as Suda51, is the famous video game developer that brought us Killer7 on GameCube and No More Heroes on Wii. The studio Grasshopper Manufacture, to which he's the CEO, is now promoting the remake of the very first game they made – The Silver Case. VG247 had the opportunity to conduct an exclusive interview.
At the end of the conversation, Suda51 is asked about his plans in the near future, to which he replies that he's excited about Switch:
"I want one. Nintendo always makes really cool, interesting hardware that gives us new things to do. On the Wii, not to brag, but I feel that I made a game that used that Wii technology in one of the best ways. I want to find a cool new way to play using what Switch offers."
Maybe we'll get a whole new game from Suda51 that takes advantage of the hybrid capabilities of Switch in the future. Remember, Grasshopper Manufacture is a confirmed partner…

If the description for the Nintendo Switch on GameStop's website is to be believed, the console has a Pokemon game in its future.
On their websites page for the Nintendo Switch, GameStop has made a rather bold claim about what future owners will be doing once they get their hands on the console. According to GameSpot, players will be able to play "Skyrim on the go, and Pokemon at home."
Nintendo Switch games will include new title offerings from Mario, Splatoon, Zelda, the NBA and more! You will even be able to play Skyrim on the go, or Pokemon at home with the Nintendo Switch. The unit will also include a number of handy, interchangeable Nintendo Switch accessories.
This is by no means an official announcement, and it would be wise to wait until Thursday to be sure about this. Considering there hasn't ever been a mainline Pokemon game on a Nintendo home console, this would be very big news to leak out in an advertising slip up. That being said, it's certainly an exciting prospect.
You can read over the page for yourself here.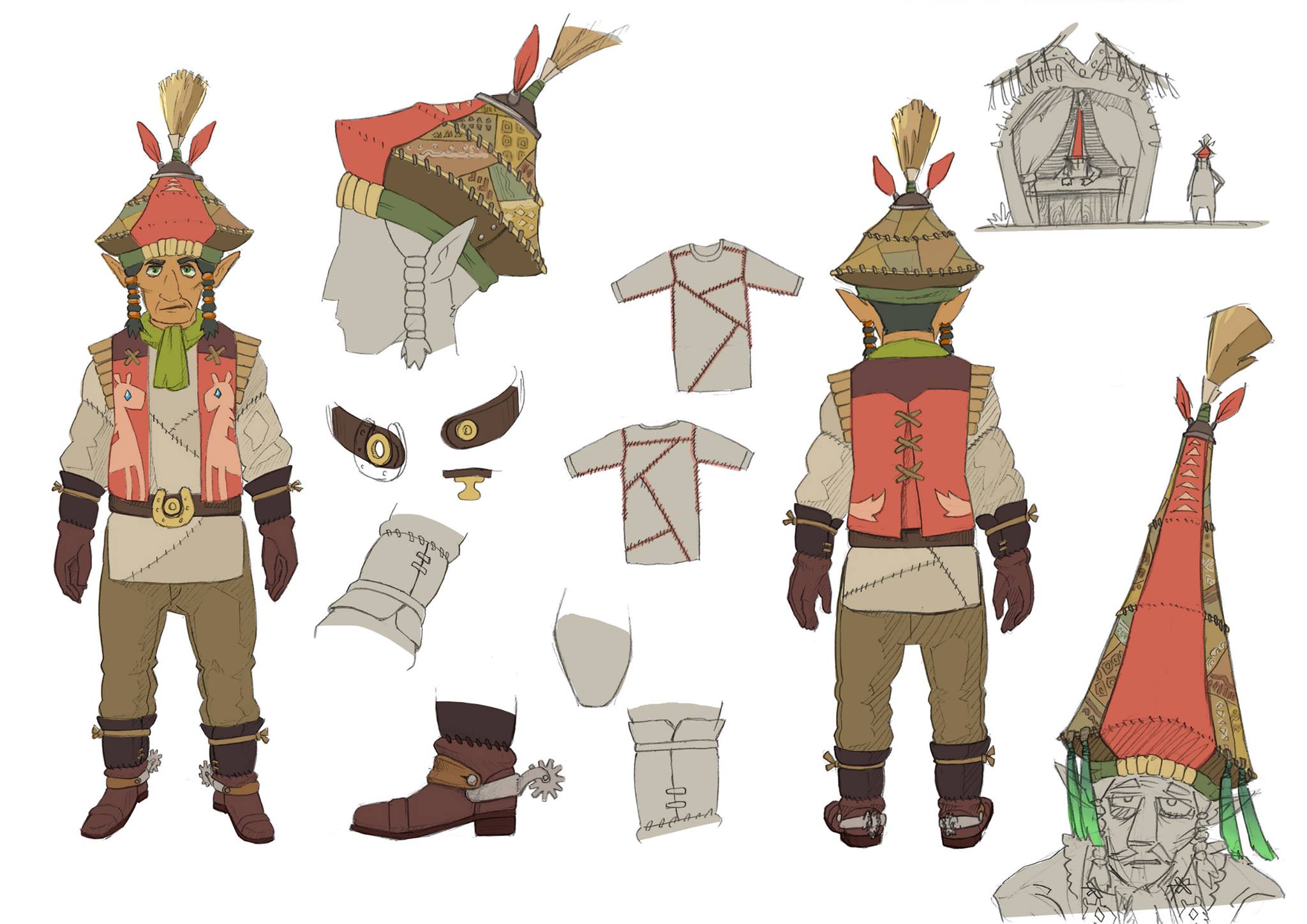 Nintendo didn't have any new concept art to share from Zelda: Breath of the Wild last week, but we do have a new image today. Get a look at today's image showing the outfit of a worker in Hyrule above.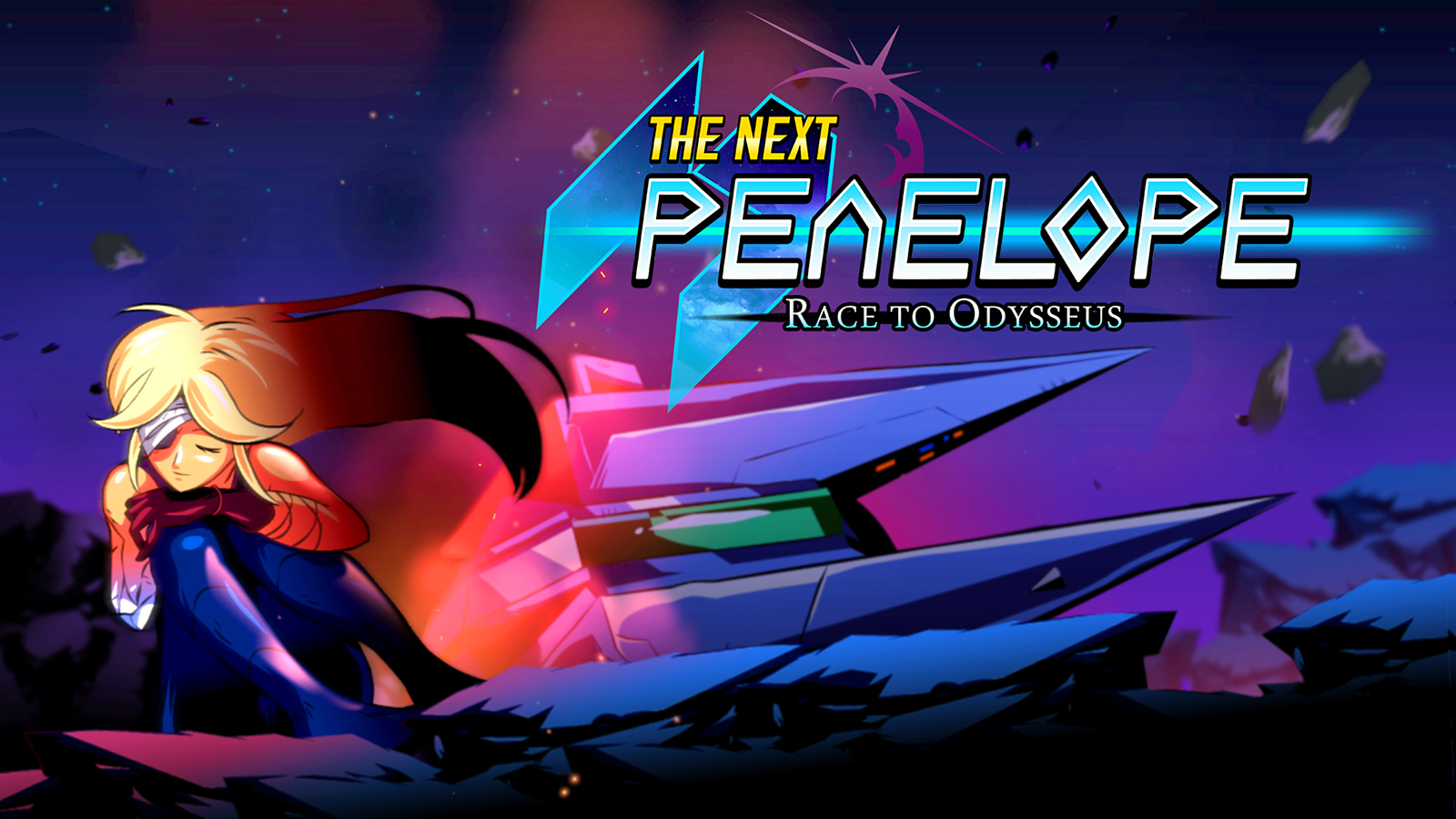 The Next Penelope originally came out in 2015. A Wii U version was planned, but creator Aurélien Regard has since confirmed that it's been cancelled on the console.
The one bright spot here is that Regard is looking into whether a port on Switch will be possible. It also sounds like he's hoping to bring his next game to the new system since Unity is supported, which is what the project is built on.
Continue on below for Regard's full comments on the situation.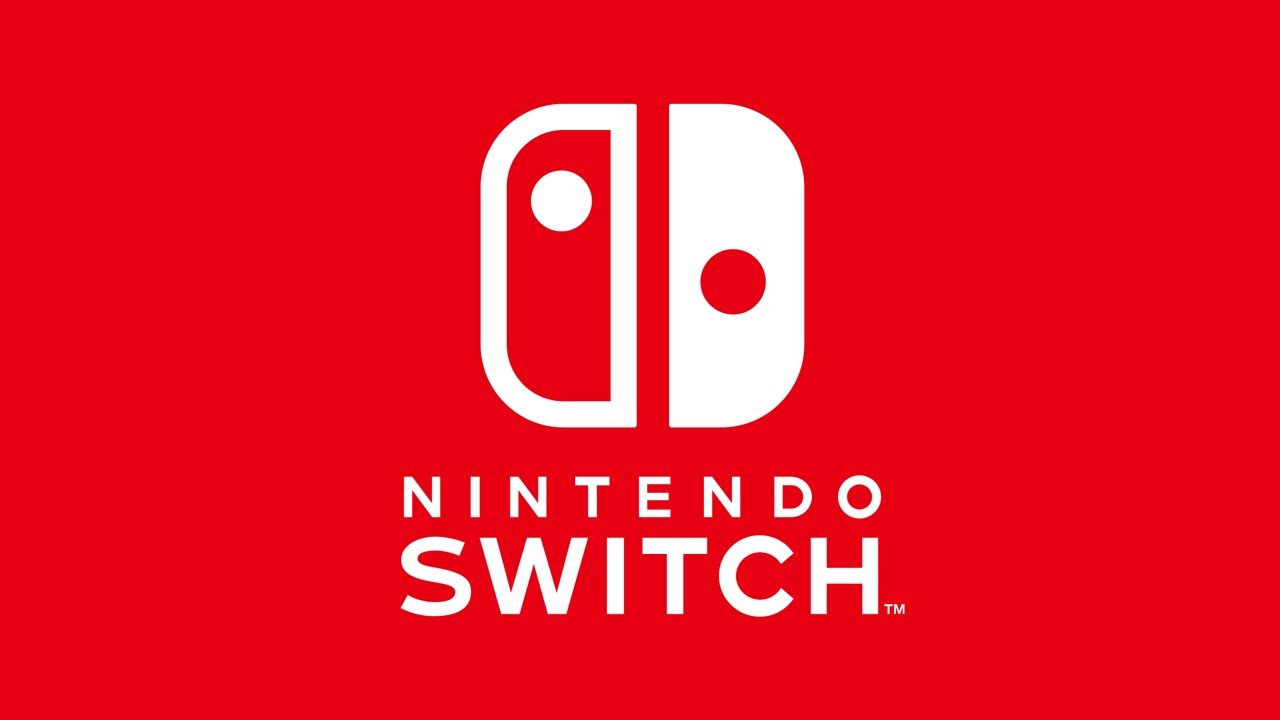 Switch accessories have been popping up left and right over the past couple of weeks. Now from Nordic distributor Pan Vision, a bunch more have been listed.
Perhaps the most interesting of the bunch is for Joy-Con armor guards. In that listing, it mentions separate "wand" and "controller" modes for the controller. Another accessory hints at voice chat, but I think that's something we were all expecting from Switch at this point.
Here's the full rundown from Reddit user pixelpushing: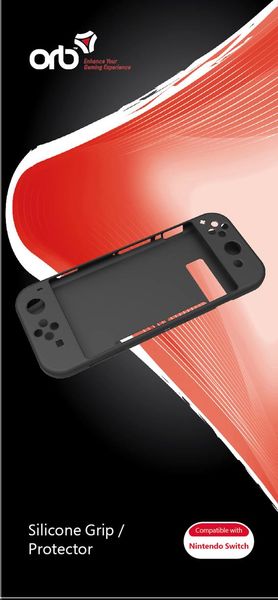 Finnish retailer Konsolinet has listed several Switch accessories from ORB on their website. ORB have created a couple of accessories for Nintendo hardware in the past, including the Wii and the 3DS. The accessories, like a Game Card holder or a grip for the Switch, don't really tell us anything new about how the console will work, but it's nonetheless nice to see that several third party accessories will be readily available.
Konsolinet also lists an official Switch Pro Controller on their website with a March 3rd release date, though that is likely a placeholder.