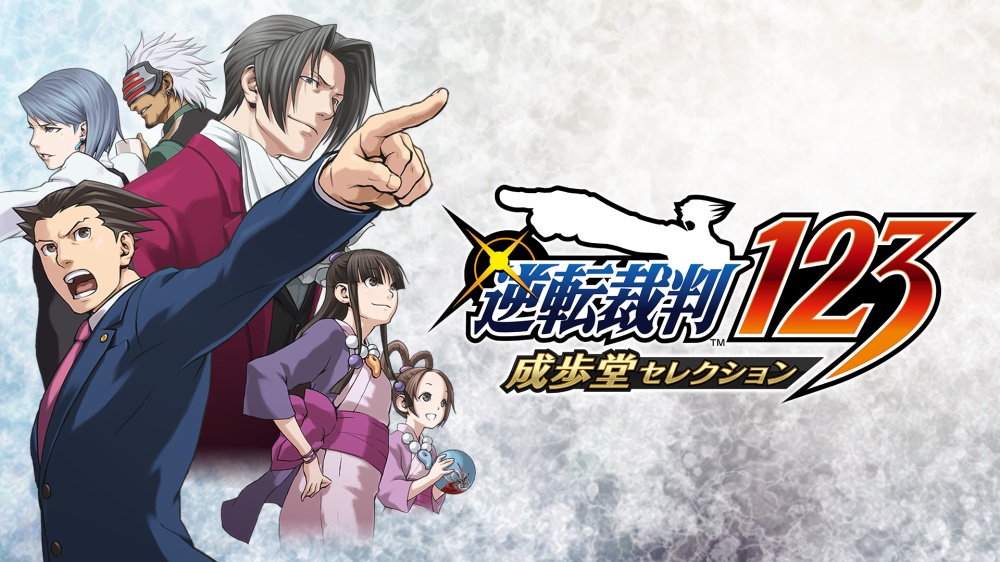 Capcom has gone live with a new trailer for Phoenix Wright: Ace Attorney Trilogy on Switch in addition to a commercial. We have both videos below.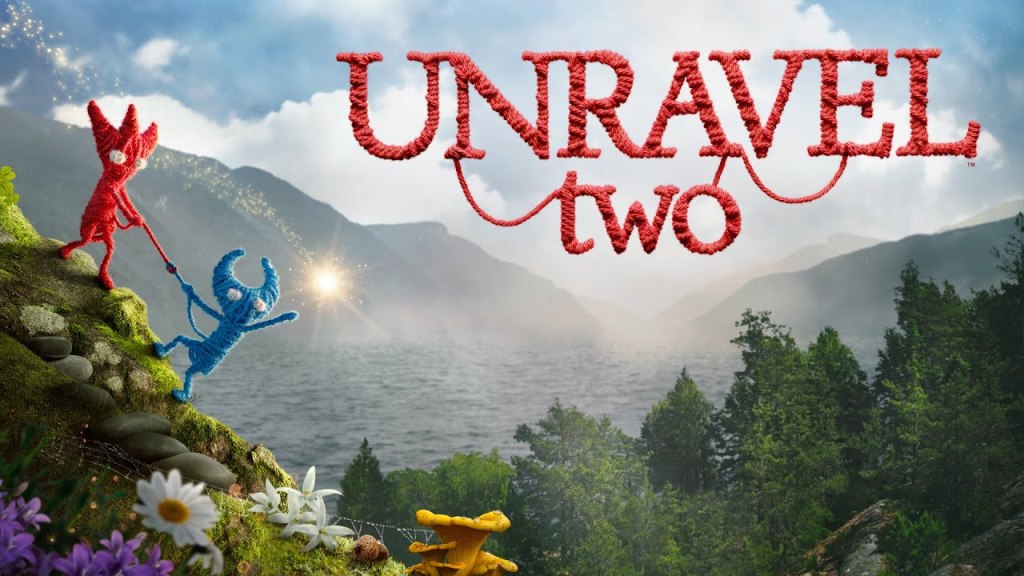 Unravel Two was revealed during today's Nintendo Direct following a retailer leak earlier in the day. For a look at some screenshots, hit up the gallery below.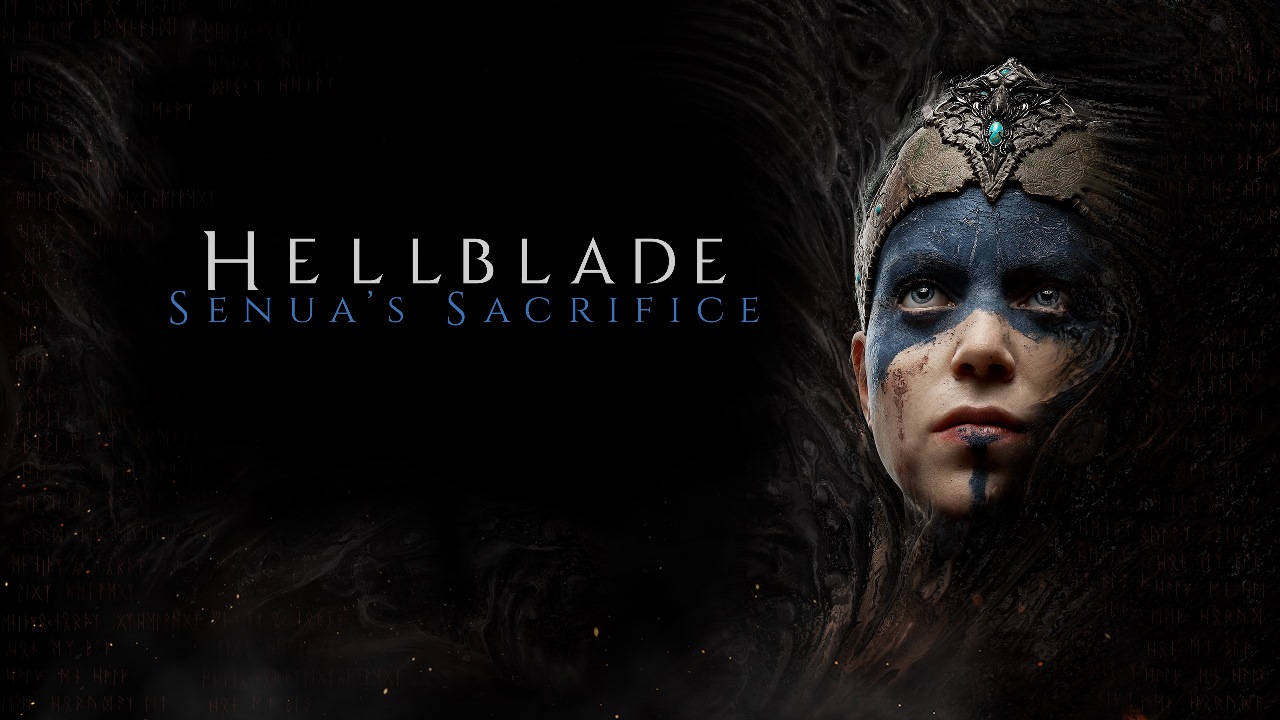 Announced during today's Nintendo Direct, Hellblade: Senua's Sacrifice is making its way to Switch this spring. Check out a few screenshots below.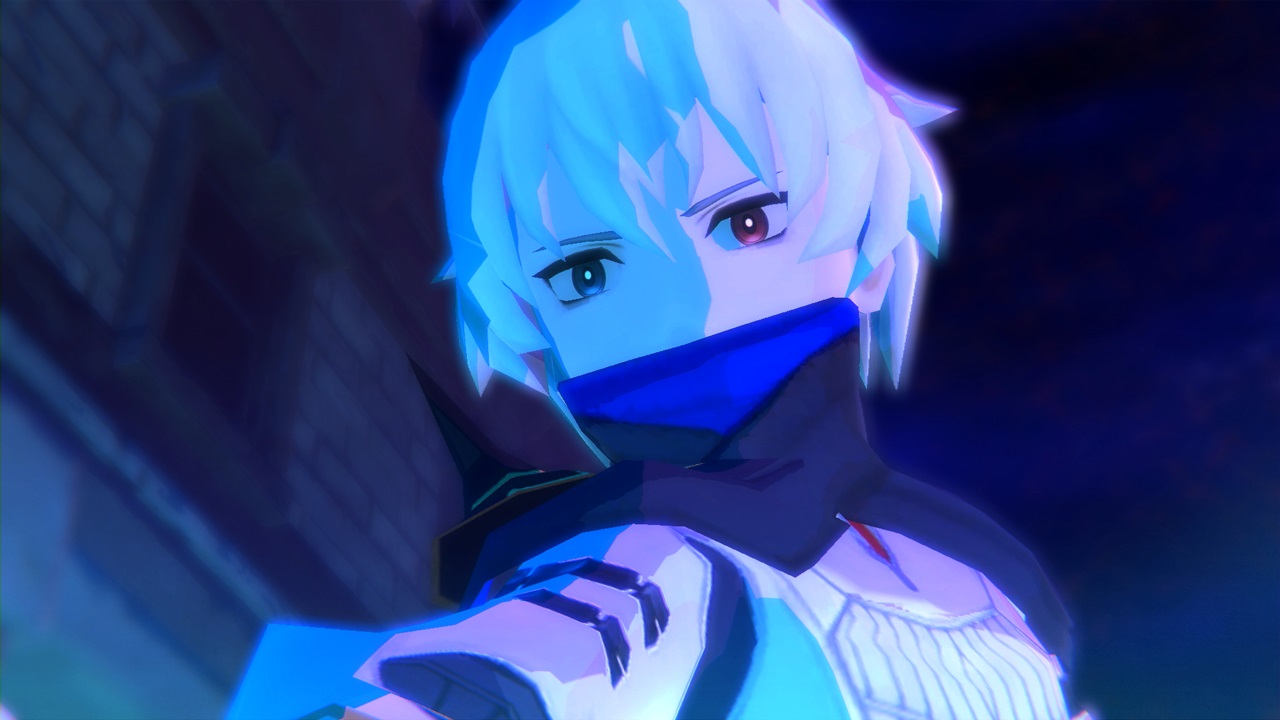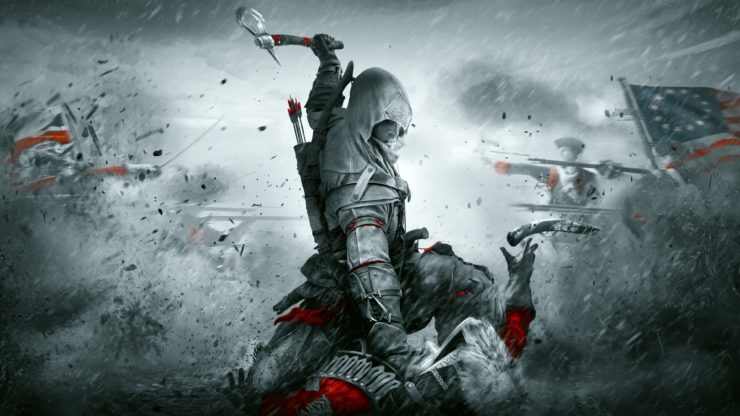 Thanks to Ubisoft, we have a handful of screenshots from Assassin's Creed III Remastered. View the images in the gallery below.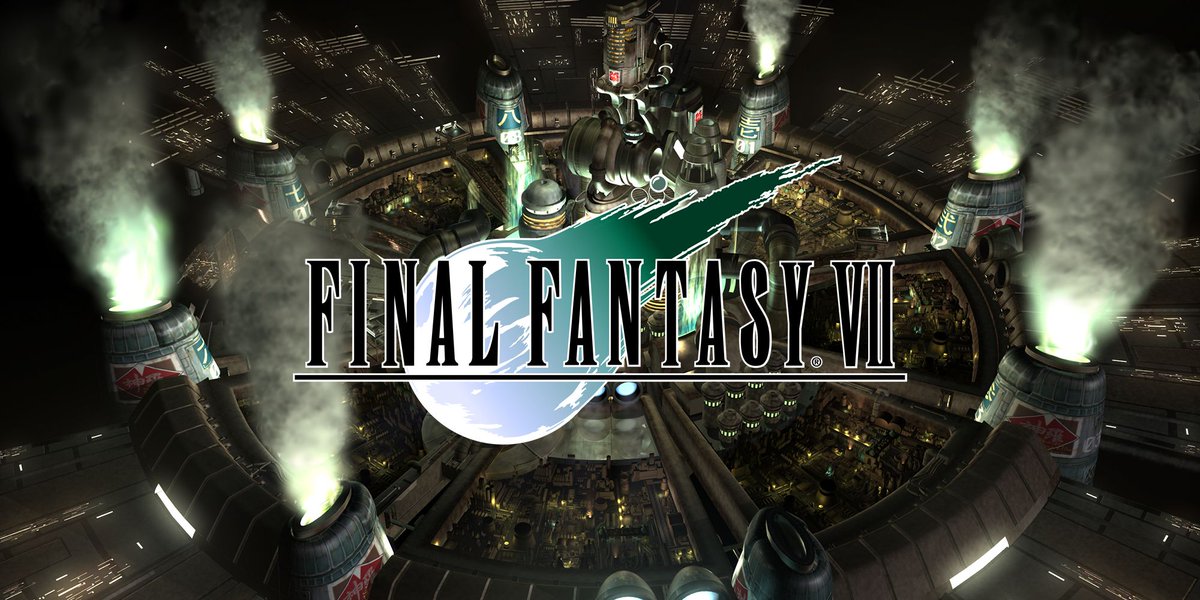 A bunch of new fact sheets are available for third-party games featured in today's Nintendo Direct. Find the full roundup below.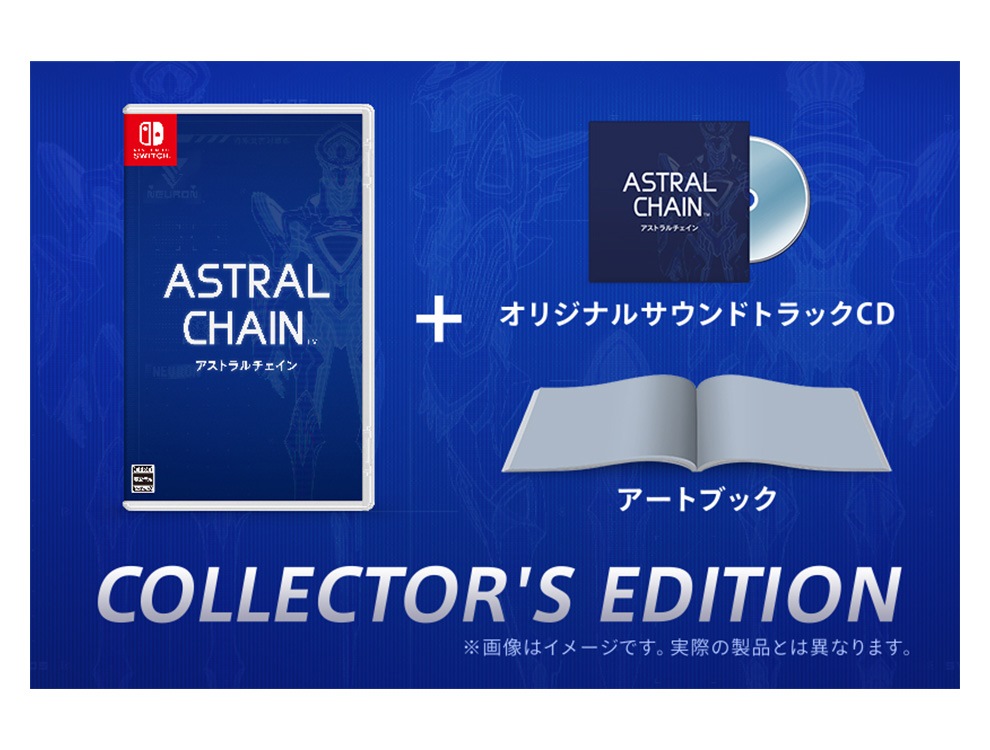 Nintendo has confirmed that a collector's edition will be sold in Japan – at least through its official online store. All copies will include the game, art book, and original soundtrack CD.
Astral Chain launches August 30 worldwide. The Japanese collector's edition is priced at 10,778 yen.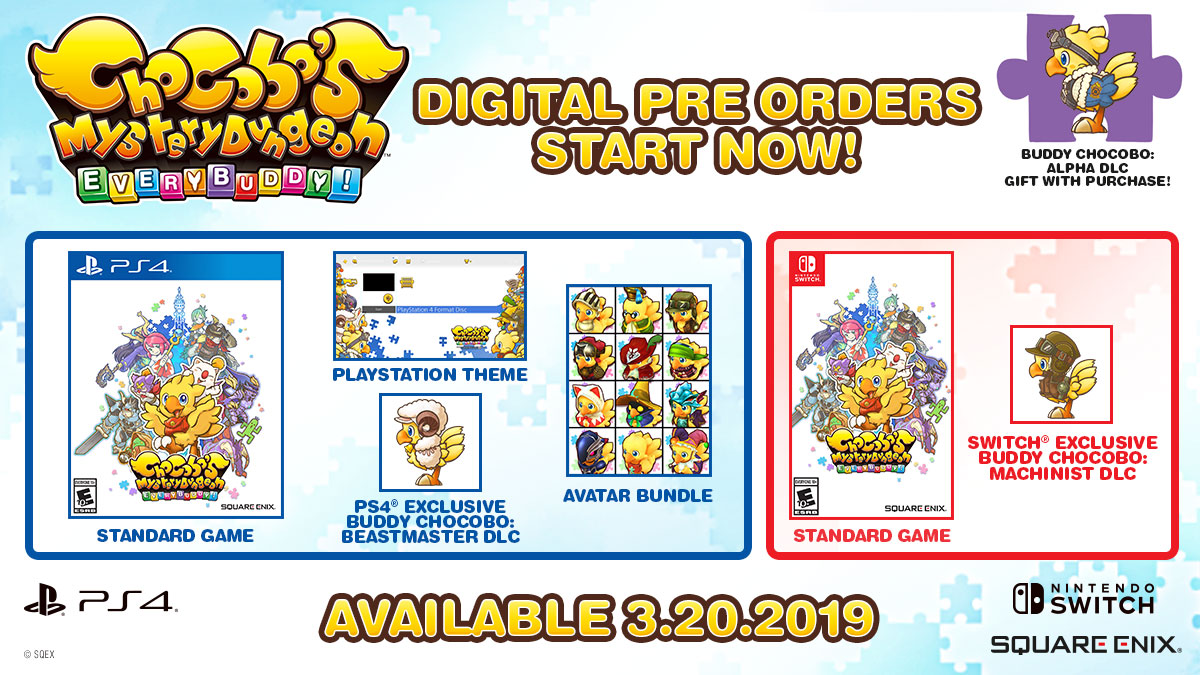 Square Enix has published a new announcement covering the latest news for Final Fantasy IX, Final Fantasy VII, and Chocobo's Mystery Dungeon Every Buddy! on Switch. We've included it below.
Fans and new players alike can celebrate the arrival of classic FINAL FANTASY titles on modern platforms starting with today's arrival of FINAL FANTASY IX on the Nintendo Switch system, the Xbox One family of devices including Xbox One X, and Windows 10. The release is followed closely by Chocobo's Mystery Dungeon EVERY BUDDY! launching March 20 and FINAL FANTASY VII releasing on March 26.

Originally released in 2000, FINAL FANTASY IX is a thrilling tale of love, war, magic and self-discovery. Newcomers and veterans alike can experience legendary moments with Zidane, Vivi, princess Garnet and others with modern enhancements on the Xbox One, Nintendo Switch, and Windows 10, including high-definition movies and character models, auto-save functionality and more.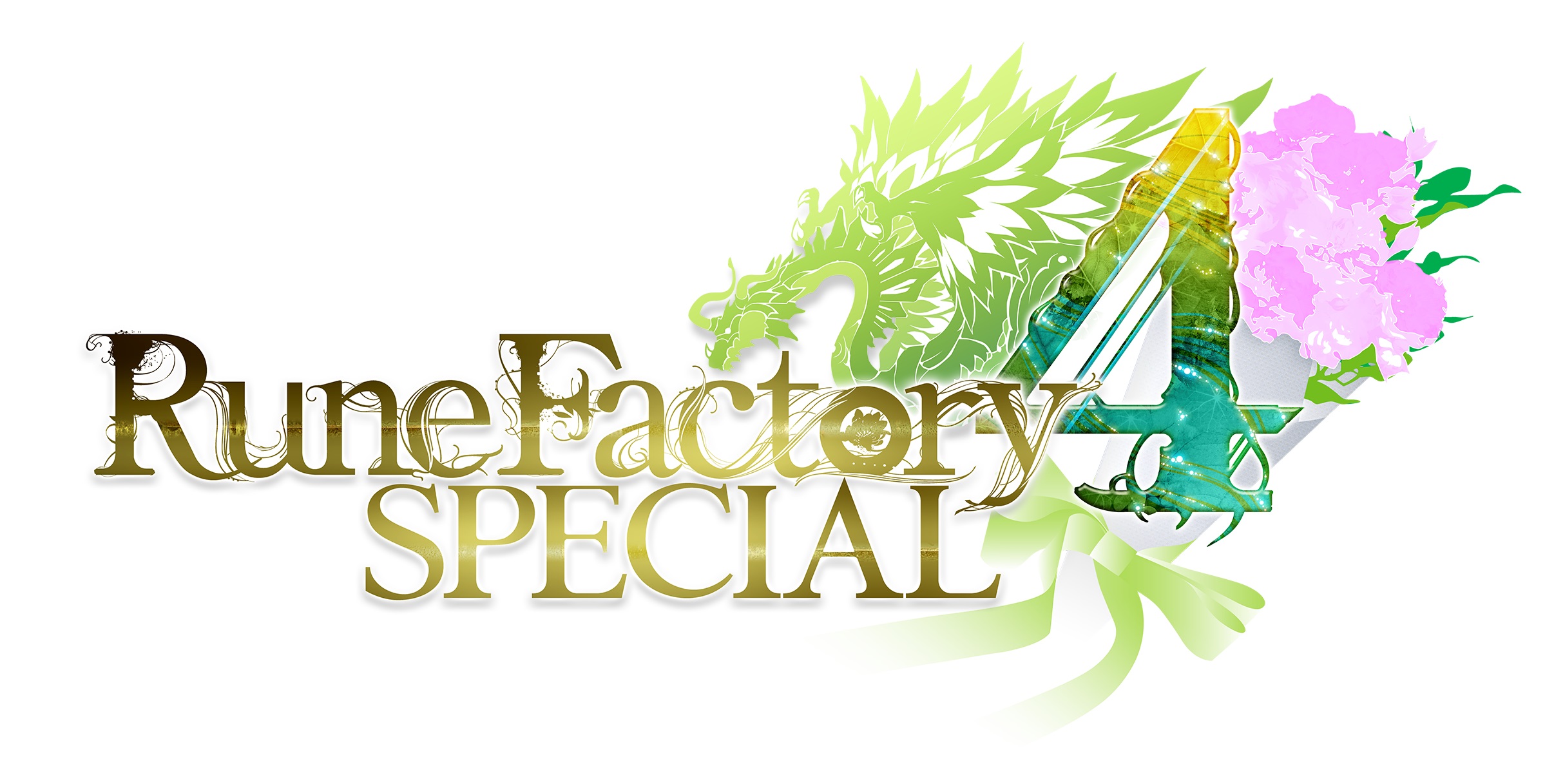 XSEED has passed along an official announcement for Rune Factory 4 Special as well as a few screenshots. We've rounded up everything below.
February 13, 2019 – Following its reveal on Nintendo Direct earlier today, XSEED Games, the independent-minded publishing brand of Marvelous USA, Inc., today announced that they will be localizing and publishing Rune Factory 4 Special, a fully remastered version of Rune Factory 4, in North America exclusively on Nintendo Switch. Interact with townsfolk, grow vegetables and fruits at the farm, hook some fish, cook up a storm, raise monsters, and maybe even find friendship and love. Marvelous USA, Inc. also confirmed the Nintendo 3DS family of system's release of Rune Factory 4 has sold over 250,000 copies in North America alone as of the end of 2018, making it one of their most successful titles of all time.

The publisher requests that Rune Factory series fans practice a farmer's patience while the title is ripening during development. Additional details about Rune Factory 4 Special will be released at a later date. The title has not yet been rated for Nintendo Switch by the ESRB.
Rune Factory 4 Special 21319
Source: XSEED PR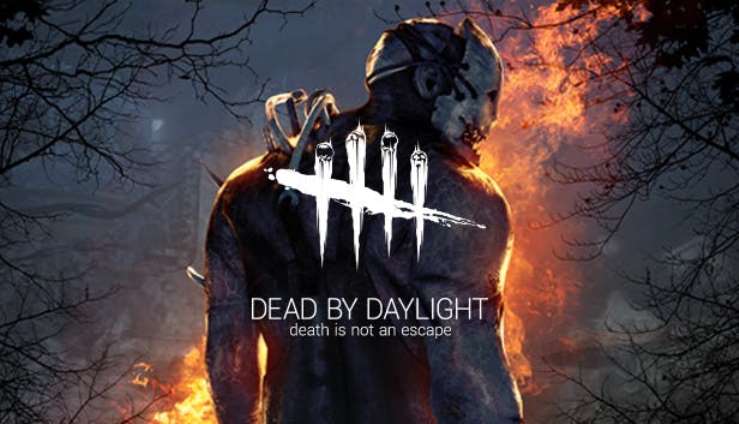 Koch Media published an official announcement for today's reveal of Dead by Daylight on Switch. Learn more about the game with the press release below.
Behaviour and Koch Media have signed a retail distribution agreement to bring survival horror game Dead by Daylight to the Nintendo Switch. This partnership includes all territories except China.

The classic multiplayer survival horror game will launch in the fall of 2019. This brand new edition will burst with a ton of content, including killers, survivors, maps, chapters and cosmetics.