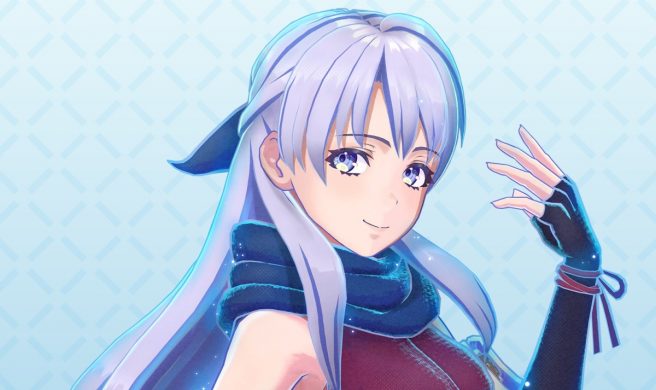 After taking off a few days for the holidays, Nintendo and Intelligent Systems are again introducing characters for Fire Emblem Engage, and we now have a look at Micaiah. The official Japanese Twitter account posted the news and SatsumaFS shared translations.
Micaiah is another one of the game's returning heroes. She's known as the Emblem of Dawn and has mysterious powers of healing, foresight and more.
Here's a bunch of additional information:
Introducing the Emblem of Dawn Micaiah's ring. She is good at healing allies with her high Magic and healing powers. She allows anyone to wield a staff, and is an Emblem specialized in support and healing.

Micaiah's Synchro Skill, Staff Wielder, allows any class to use staves. By combining this with cavalry or other classes with high Mov, they can become effective healers.

Micaiah's Engage Weapon, Shine, generates light in an area after attacking with Light magic.

Micaiah's Engage Skill, Boost, increases the range or area of staves. It's a powerful weapon for supporters, allowing them to heal allies and impede enemies that are far away.

Micaiah's Engage Technique, Great Sacrifice, exchanges the unit's HP to heal all allies. This leaves the unit at 1 HP, so be wary. Draconic units keep 30% of their HP instead.
You can get a look at Micaiah in Fire Emblem Engage below. The second portion of the video features a conversation in which Vander speaks to her about his troubles.
Fire Emblem Engage releases for Switch on January 20, 2023. We have other character introductions for Alear here, Framme and Cramme here, Marth here, Alfred and Celine here, Celica here, Louis here, Chloe here, Sigurd here, Etie here, Boucheron here, Lumiere and Veyre here, Diamant and Alcryst here, Anna here, Ivy here, Timerra here, Zephia and Marni here, Byleth here, Byleth here, and Griss, Mauvier, and Yunaka here, Fogato and Hortensia here, Lyn here, Roy here, Amber here, Jade here, and Rosado here, Eirika and Ephraim here, and here, Citrinne here, Bunet here, Kagetsu here, Lucina here, Ike here, Lapis here, and Sommie and Panette here.
Leave a Reply