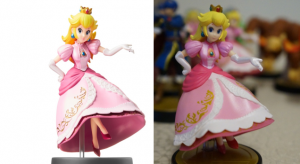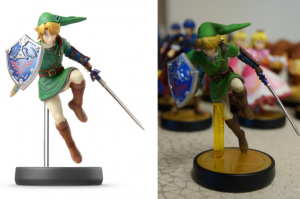 Kotaku has put together a couple of images comparing the look of the Peach and Link amiibos from E3 and the final versions. View them above.
Nintendo has gone ahead and opened a dedicated page for amiibo on its website. Access it here. There's a video on the page – posted above – which features a bit of Smash Bros. Wii U footage and how amiibo figures work with the game.
Nintendo updated the official Smash Bros. website today with a new look at the Amiibo usage in Smash Bros. Wii U. You'll find a set of images in the gallery above, and a comprehensive overview below.
Essentially, amiibo are character figures that allow you to connect directly to your amiibo-compatible games. Super Smash Bros. for Wii U can read your amiibo and transform them into what we call "figure players" that will join the battle with – or against – you!

Figure Players Join the Battle

Adding figure players to the game is easy. When selecting fighters to play in a Smash battle mode, simply touch the NFC touchpoint with your amiibo and a figure player will appear in an empty fighter slot.