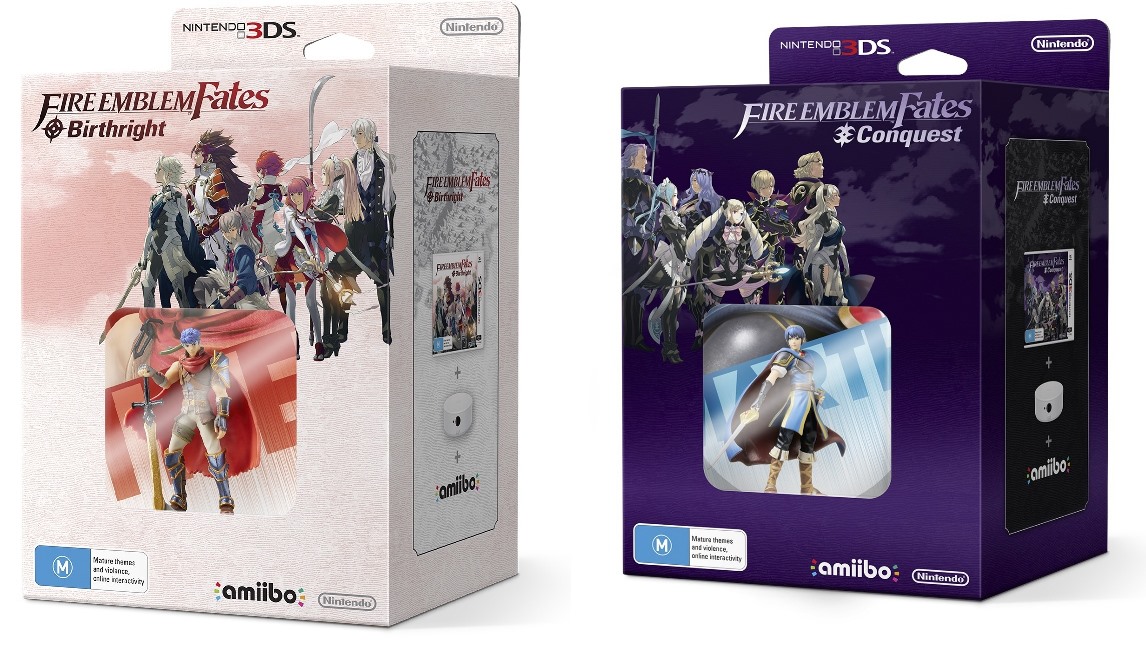 Update: A Smash Bros. bundle with the Samus amiibo is also being listed by the same retailer: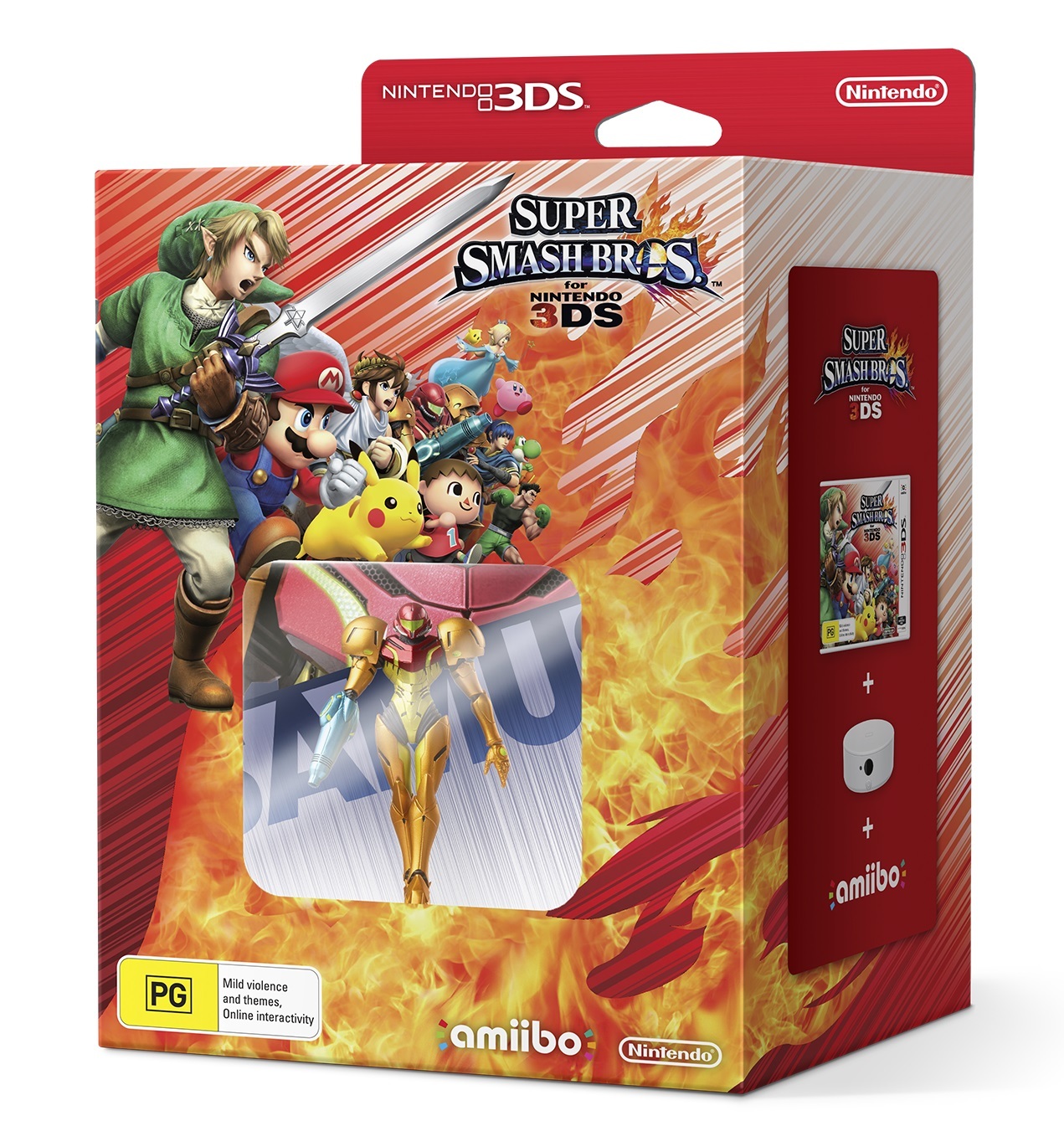 ---
New Fire Emblem Fates bundles will soon be released in PAL regions (Europe / Australia), retailer listings have revealed. Pages on Mighty Ape show packages for both versions: Birthright and Conquest.
Along with copies of their respective games, each bundle contains an amiibo. The Birthright version has Ike, whereas Conquest features Marth. An NFC reader accessory is also included.
Mighty Ape has a tentative launch date of September 22. The price conversion puts them at about €55 each.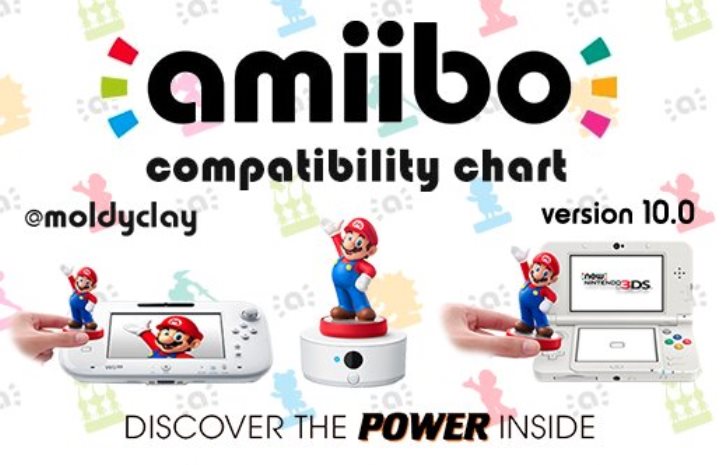 moldclay is back with another update to his fan-made amiibo compatibility chart once again. In this latest version, it's been brought up to version 10.0, adding in games like Zelda: Breath of the Wild and Azure Striker Gunvolt 2. The new Super Mario and Monster Hunter Stories figures are also now included. Check out the full image below.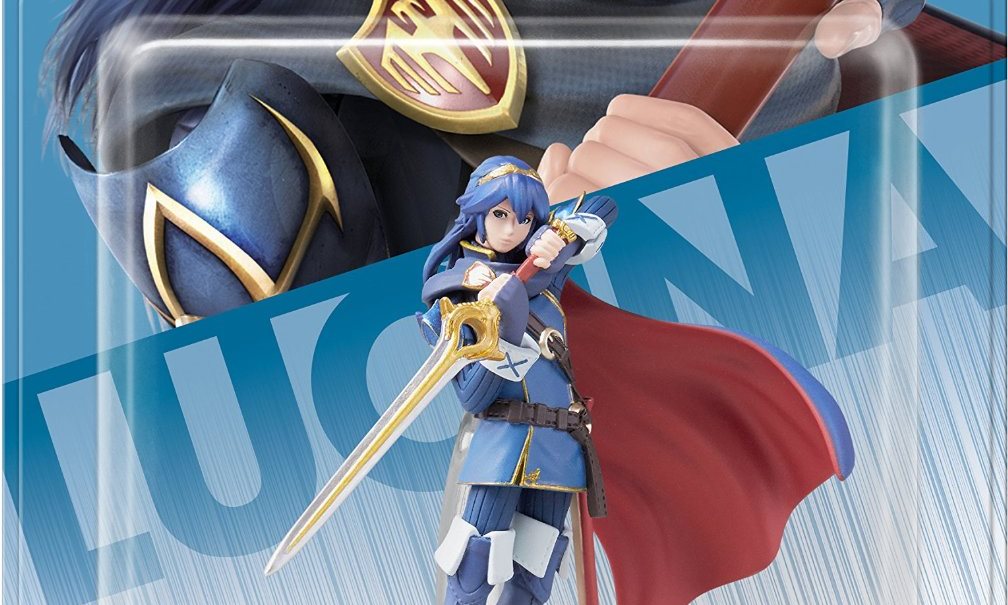 The Lucina amiibo hasn't been the easiest one to find since Nintendo brought it out last year. Soon, however, you may have another chance to nab the figure.
On Monday, Nintendo updated the official Children's Product Certificate for Lucina. The document states that it's seeing a new run of manufacturing during July and August. It's a strong sign that Lucina will become more widely available again in the near future. We'll let you know if we hear anything else about a restock.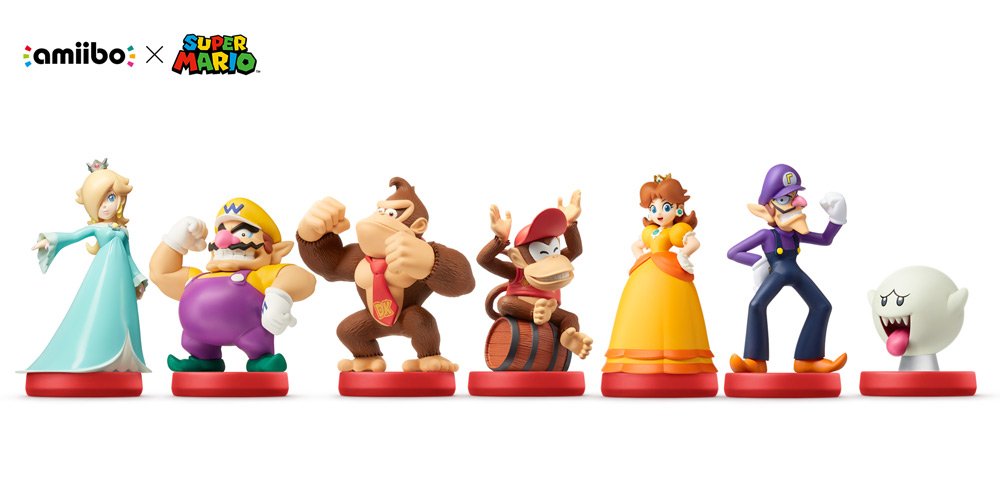 If you're still looking for a place to pre-order the upcoming Super Mario amiibo, Walmart has you covered. And actually, the price is a tad lower than the MSRP. Boo, Daisy, Diddy Kong, Donkey Kong, Rosalina, Waluigi, and Wario are all available for $11.58.
Below are links to each: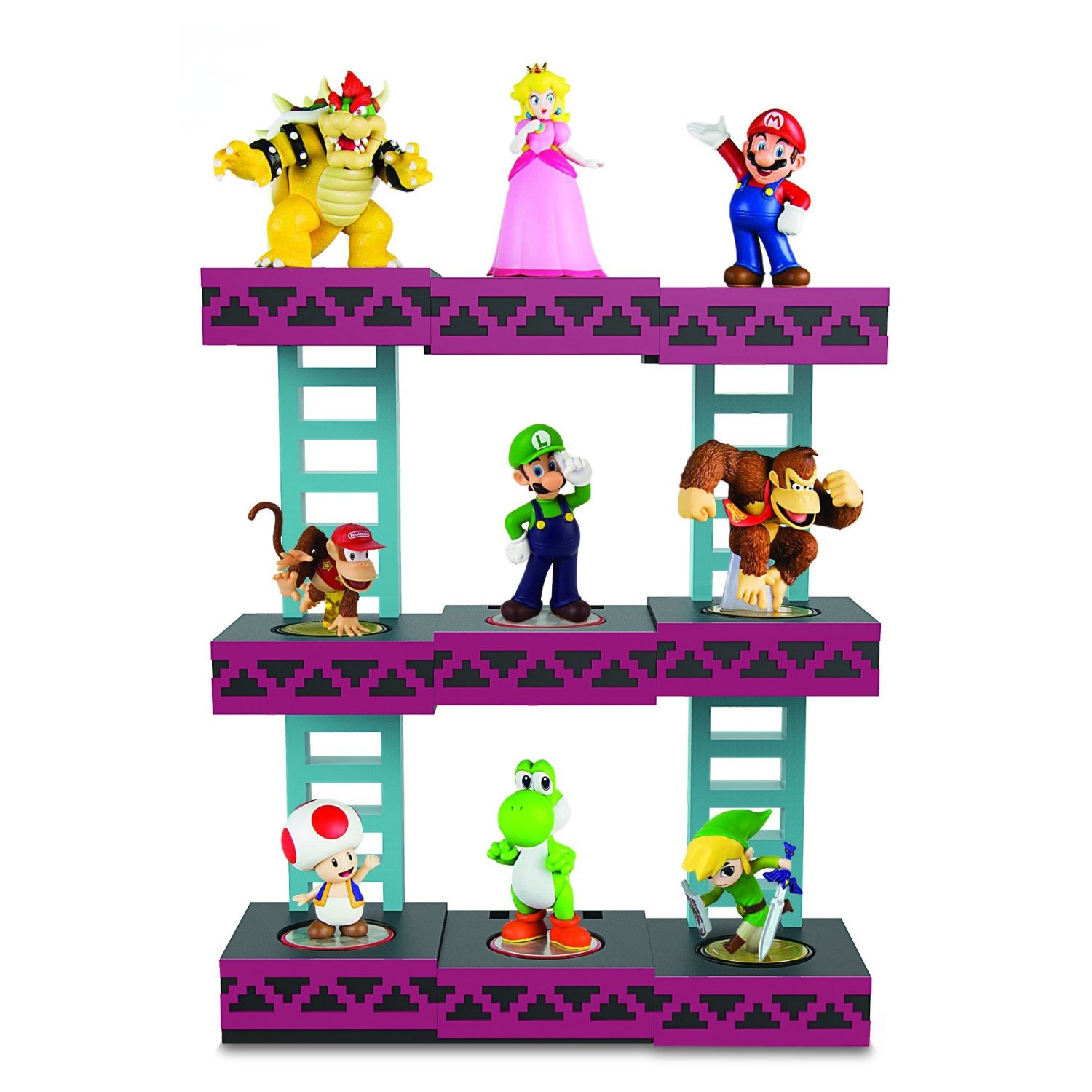 PDP has come out with three new amiibo displays based on Donkey Kong, Zelda, and Bowser. Take a look at each one below.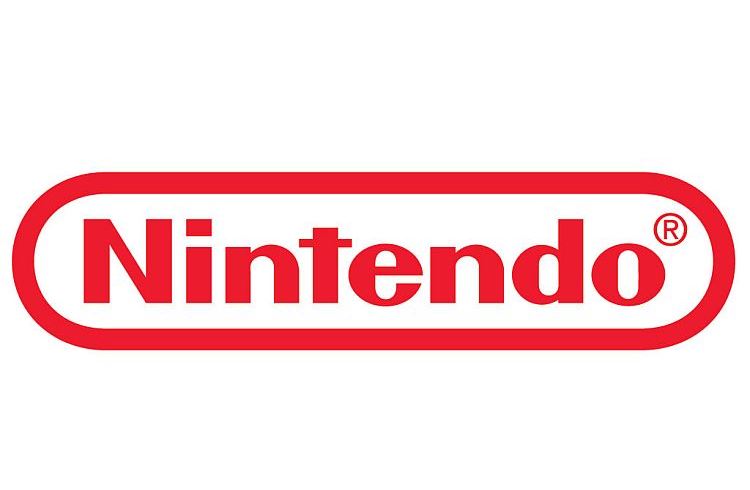 Nintendo has reported its financial results for Q1, the period between April 1 and June 30.
The company lost 24.5 billion yen ($232.7 million), whereas they saw a profit of $78 million last year. Revenue also fell year-over-year, coming in at 61.9 billion yen ($663 million) – a 31 percent drop.
While 3DS hardware sales were down seven percent from a year ago to 940,000, software was up 7 percent to 8.47 million units. Wii U managed to move 222,000 units, which is a 53 percent dip from last year. Wii U software sold 4.68 million units for a three percent bump. Additionally, 1.7 million amiibo figures and 1.3 million card characters were sold.
Here are more of the highlights from Nintendo:
During the three-month period ended June 30, 2016, for Nintendo 3DS, Kirby: Planet Robobot, which was released globally, showed steady sales. In the U.S., BRAVELY SECOND: END LAYER was released, and in Europe, Fire Emblem Fates: Birthright/Conquest was released and both titles got off to a good start. As a result, the worldwide sales of Nintendo 3DS hardware and software were 0.94 million (7% decrease on a year-on-year basis) and 8.47 million units (7% increase on a year-on-year basis) respectively.

With respect to Wii U, in addition to titles such as Star Fox Zero/Guard and Mario & Sonic at the Rio 2016 Olympic Games, which were released globally, Splatoon and Super Mario Maker which were released during the prior fiscal year showed steady sales. The global sales of Wii U hardware and software were 0.22 million (53% decrease on a year-on-year basis) and 4.68 million units (3% increase on a year-on-year basis) respectively.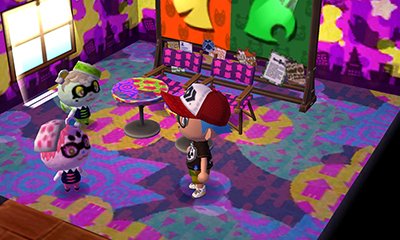 Update 2: And confirmed for North America (thanks Kobe C).
A free update for Animal Crossing: New Leaf is coming this fall! Details -> https://t.co/h0b0oERGOq https://t.co/qJsew2xuPx

— Nintendo of America (@NintendoAmerica) July 20, 2016
Hey, everyone! I've been working on a big surprise for your towns. Some fun changes are coming soon—so exciting! pic.twitter.com/MrTYbj4bia

— Isabelle (@animalcrossing) July 20, 2016
---
Update: Bumped to the top. No surprise, but Europe is getting the update this fall as well. Should be the same for North America.
Animal Crossing: New Leaf gets a free update in autumn adding #amiibo functionality! Info: https://t.co/RiovmI4X28 pic.twitter.com/yl6oiSPHl6

— Nintendo of Europe (@NintendoEurope) July 20, 2016
---
Animal Crossing: New Leaf is getting a free update this fall, which will let players scan amiibo to unlock more content in game. It looks as if a normal villager card will make that character move in. The Animal Crossing figures are also compatible, and there is a tease of Splatoon content. Two squirrels that look like Callie and Marie can move into town, and there also appear to be furniture and clothing items based on Splatoon and the Squid Sisters. Since the update seems to be amiibo-based, they might be only obtainable with the Callie and Marie amiibo.
Hopefully more information comes soon! We'll update when it does. In the meantime, check out the images of the new content below!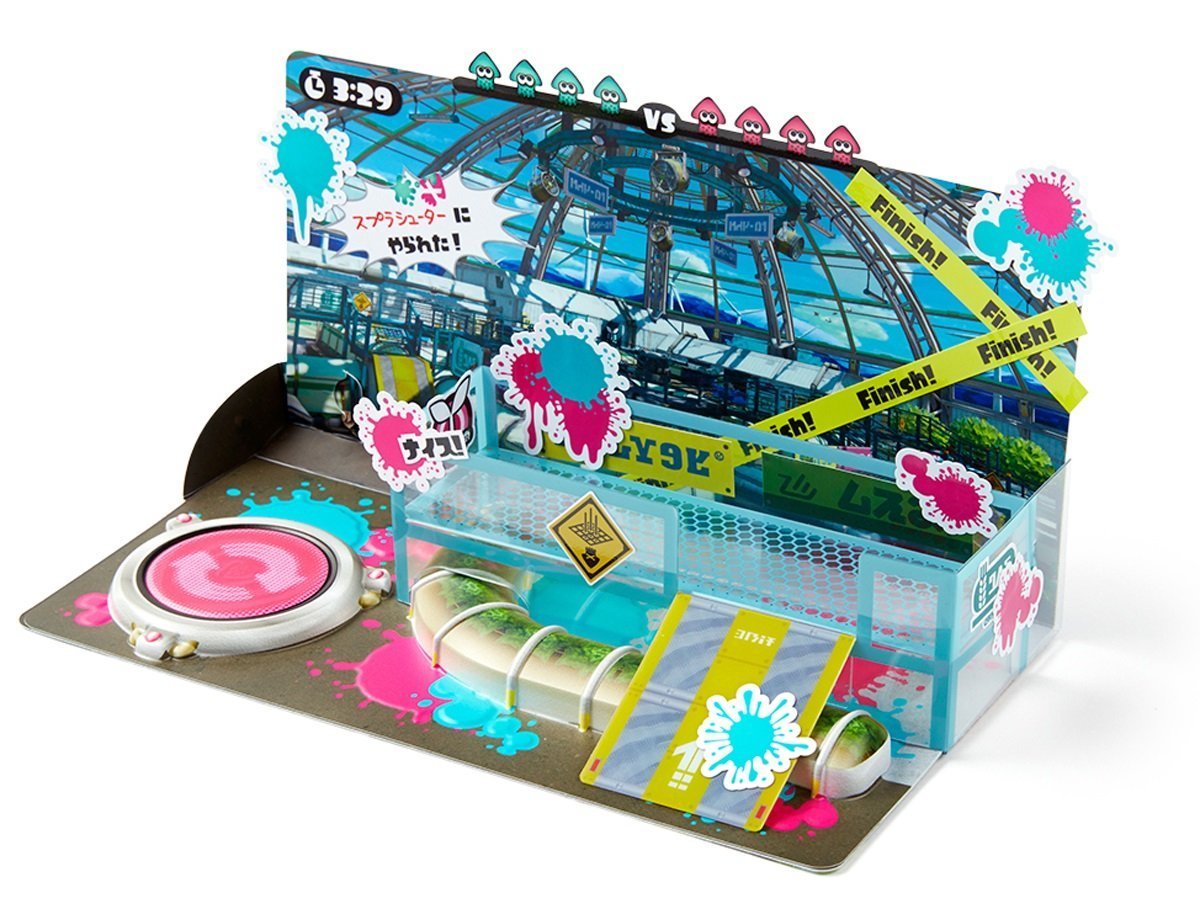 We've already posted an unboxing video for one of the Splatoon amiibo dioramas, which was the Squid Sisters stage. The video below takes a closer look at the second one: Kelp Dome.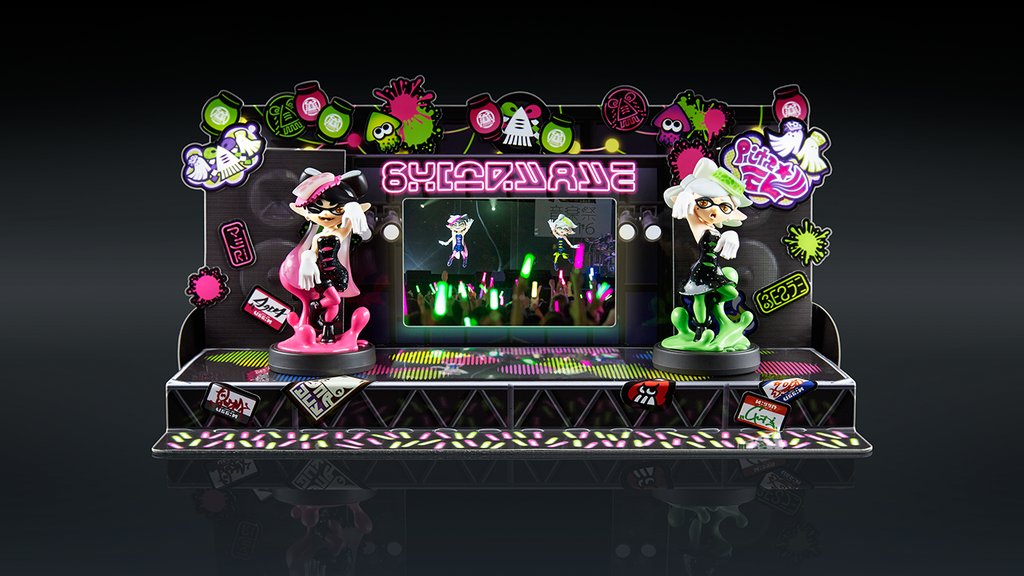 When the new Splatoon amiibo made it to store shelves this past week in Japan, they were accompanied by an amiibo diorama for the Squid Sisters. Check out an unboxing video below, along with another look at Callie and Marie.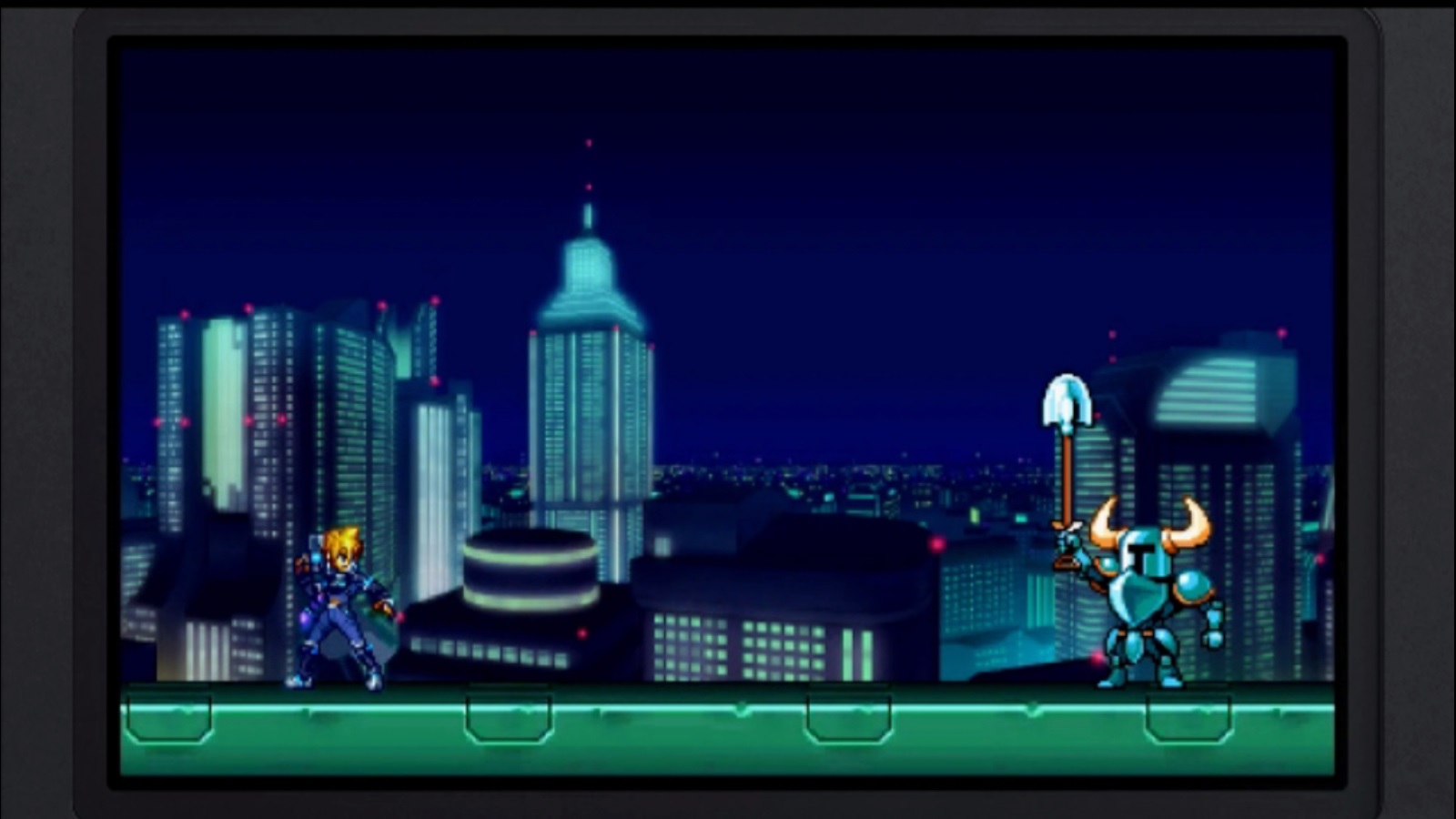 Update: Here's Yacht Club's official video:
Strangely it's about half as long, so we've kept our original recording in place.
---
Inti Creates and Yacht Club Games are teaming up for the Azure Striker Gunvolt: Striker Pack in the west. But the two sides are working together on a second collaboration that was unveiled at BitSummit today.
During a Nindies panel at the event, a trailer was shown for amiibo support in Azure Striker Gunvolt 2. The video, posted below, highlights how players can challenge Shovel Knight to a fight while controlling Copen or Gunvolt.
The Shovel Knight sprite was designed by well-known pixel artist Masaya Suzuki from Inti Creates. Suzuki has worked on classic series including Breath of Fire and Mega Man Zero.