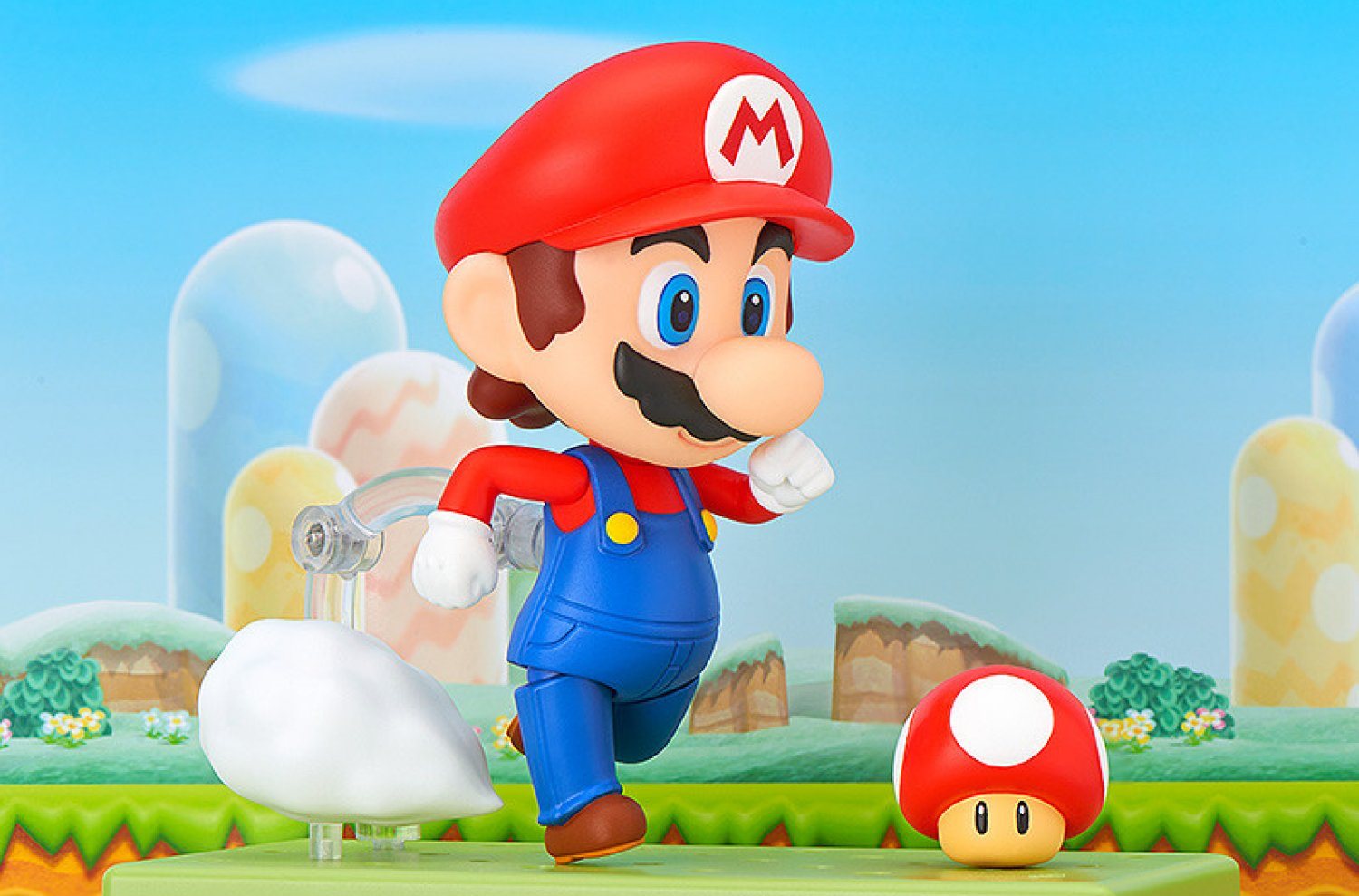 A few years ago, Mario received his own Nendoroid. If you missed out on the figure originally, you'll be happy to hear that it's seeing a reprint.
Play-Asia has opened pre-orders here. You can also reserve the figure on Good Smile here.
The Mario Nendoroid reprint is tentatively planned for the end of August.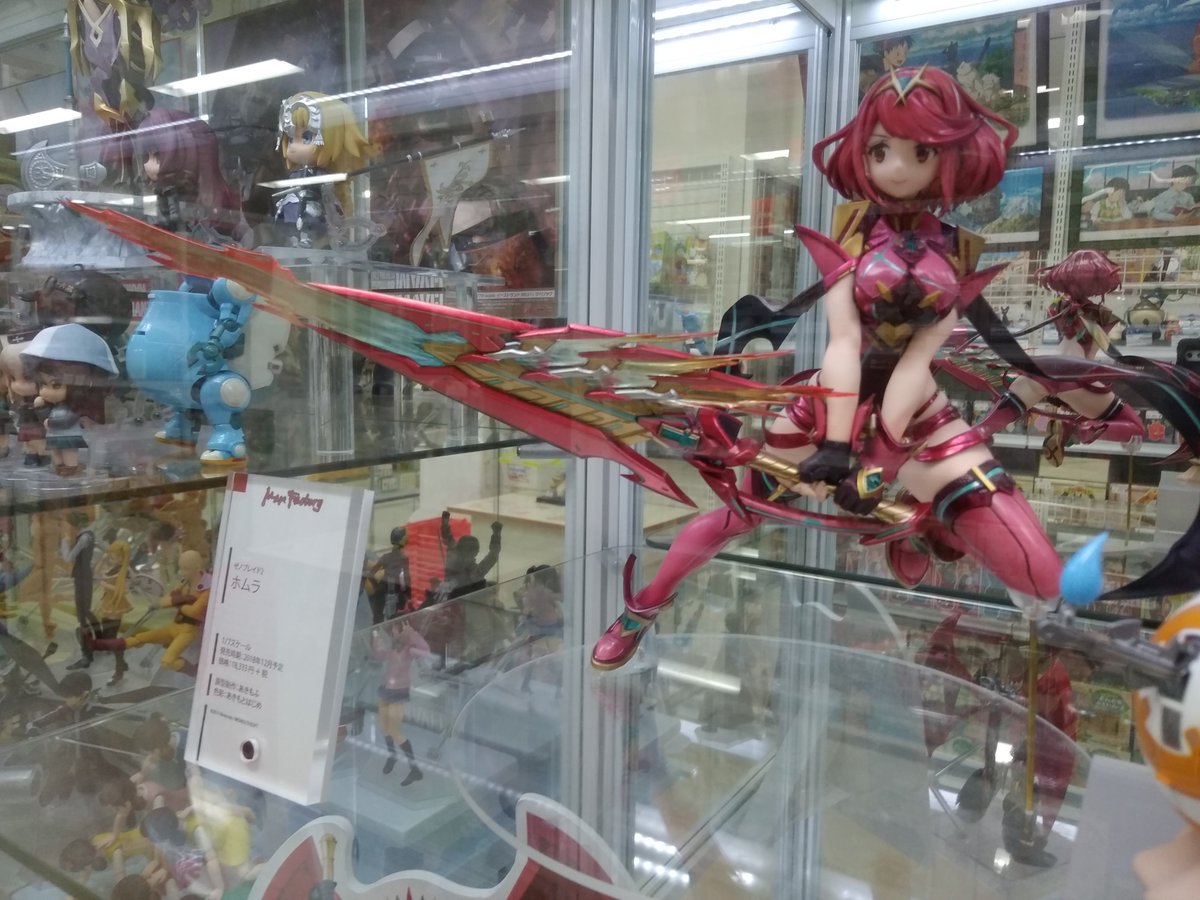 As we know, Pyra from Xenoblade Chronicles 2 is getting her own figure. A new in-person photo recently surfaced showing it off. Check it out above.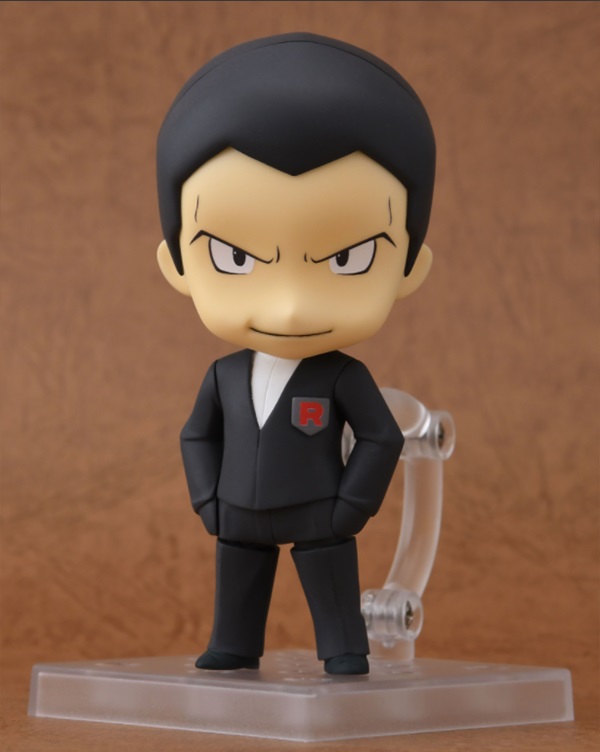 Two new Pokemon figures have been announced within the past week. Along with a Nendoroid for Giovanni, Lillie is also receiving another figure.
Pre-orders for Giovanni will open in Japan on January 19. Like other Nendoroids, it'll have customizable parts.
As for Lillie, we don't have much to go on at the moment. The figure itself hasn't really been shown yet aside from the art below. It will be available sometime in 2018.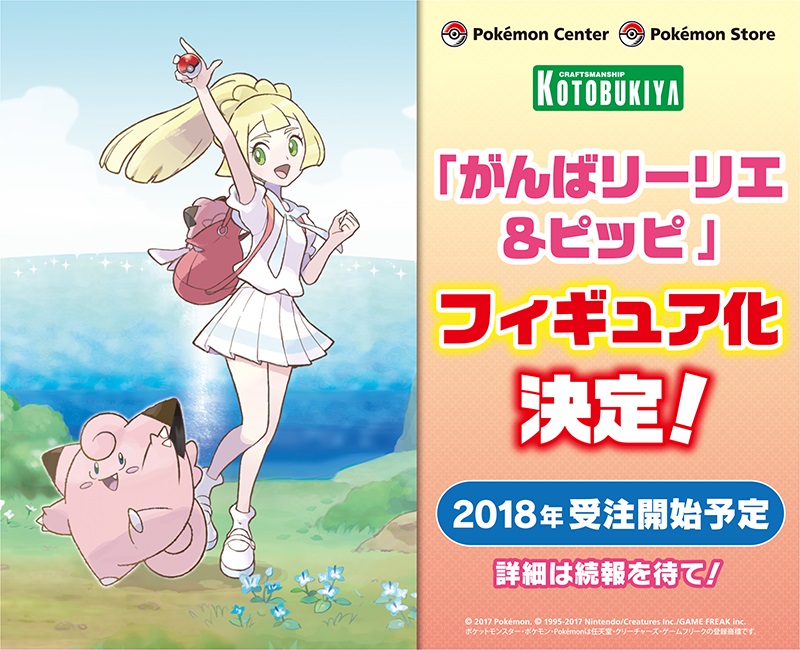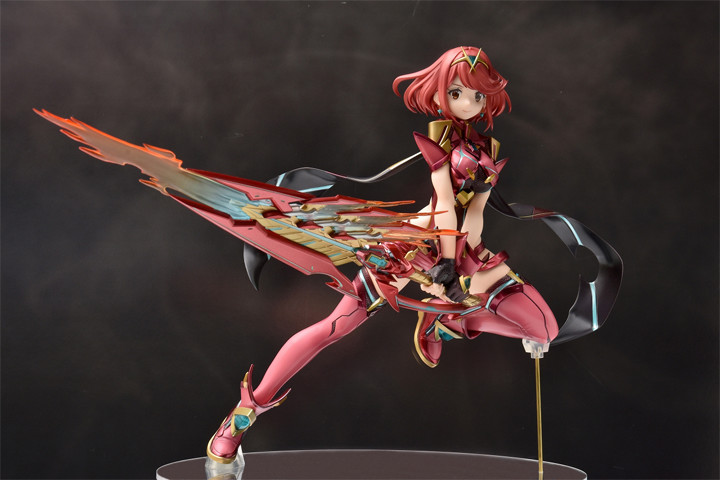 Update: Bumped to the top. Full pre-order links – Play-Asia, AmiAmi, GoodSmile.
---
Original: Yesterday we reported on Xenoblade Chronicles 2's Pyra being made into a figure by Good Smile. Today, we have some more info on it. As with most high-quality scale figures like this one, it'll be fairly expensive: ¥18,333 + taxes. If you decide to pre-order it, you're unfortunately gonna have to wait a bit till the figure is in your hands – it'll be released in December 2018.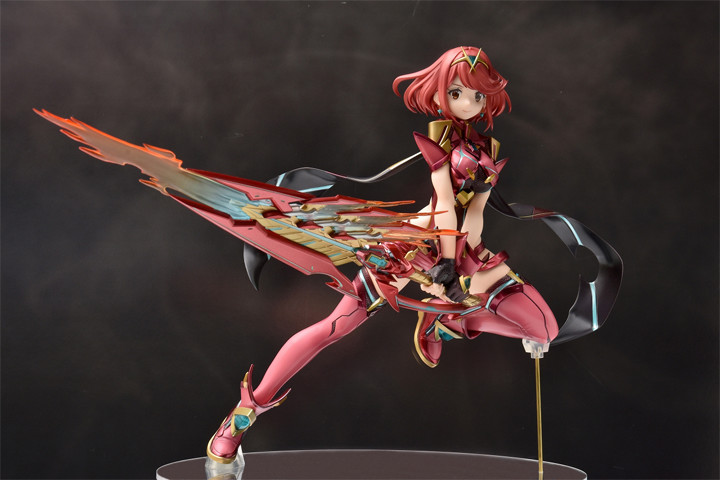 Update: Full pre-order links – Play-Asia, AmiAmi, GoodSmile.
---
Original:Nintendo has announced that Pyra from Xenoblade Chronicles 2 is being made into a 1/7 scale figure by Good Smile Company. Pre-orders for the figure will go live tomorrow, on December 26th, on the Good Smile website. Further details, such as a release date and price, will likely be announced then as well.
The figure is based on concept art created specifically by Xenoblade Chronicles 2's main character designer Masatsugu Saito for this figure.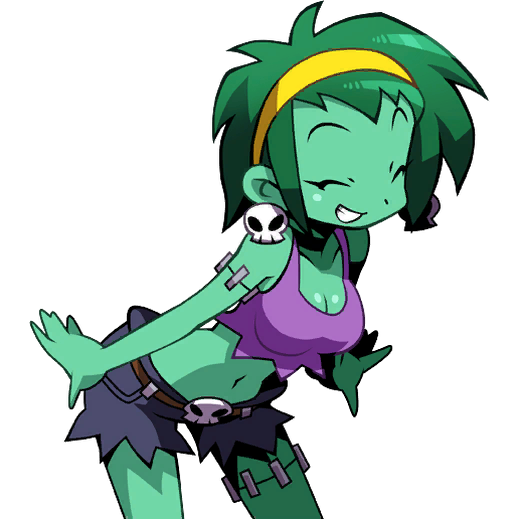 Last week, WayForward's Matt Bozon held a poll on Twitter asking fans to help choose the next Shantae figure. The results are in, and the winner is Rottytops. She just beat out Risky Boots as well as Sky and Bolo.
WayForward will be working with CharaGumin on the upcoming figure. The two sides released a Shantae figure earlier this year.
Wow! Rottytops beat Risky Boots by a sliver! Thank you all so much for participating!! Wow!! 🙂 Results will go to @volks_hobbydept !! pic.twitter.com/9H7TVMdCSm

— Matt Bozon (@MrBozon) December 16, 2017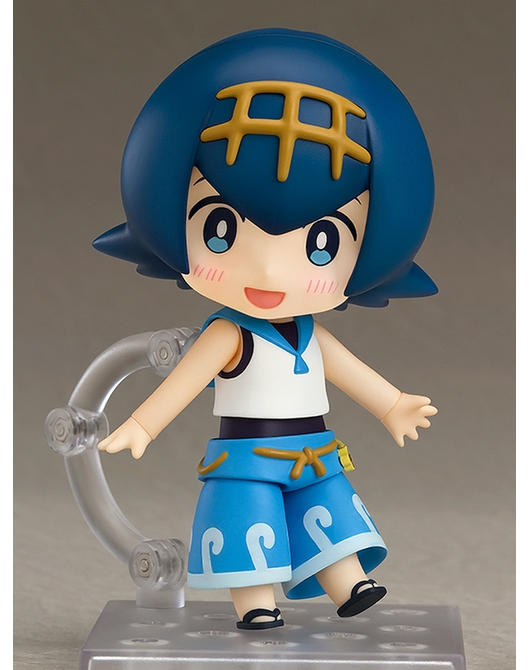 Update (12/2): Pre-orders are now open on Play-Asia.
---
Original (12/1): Pre-orders are now starting to open for the Lana Nendoroid.
Over at Good Smile, you can reserve the Lana Nendoroid right here. Pre-orders will be available until January 11th and Good Smile will also be including a Waterium Z-Crystal Base as a bonus if you purchase the Nendoroid on their website.
AmiAmi also has pre-orders open. You can click here to get Lana.
The Lana Nendoroid is currently not available for pre-order on Play-Asia or any other websites yet but we'll update you if anything changes.
Below are some photos of the Lana Nendoroid: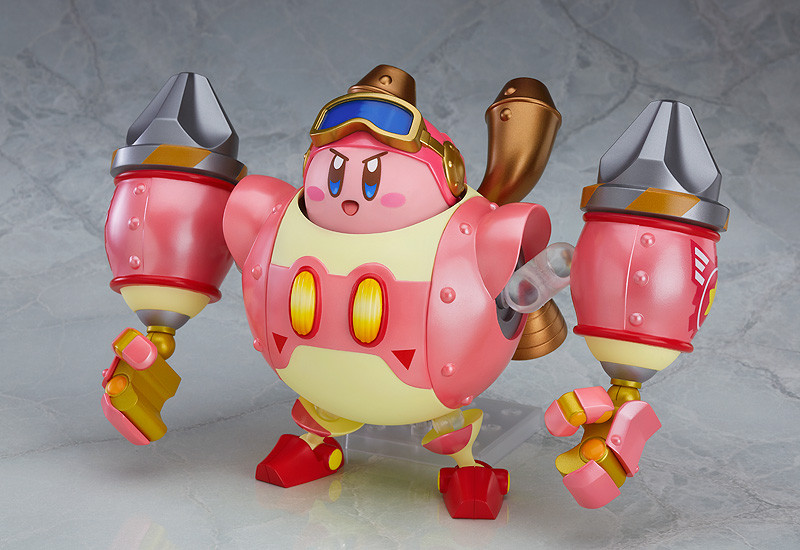 Retailers have opened pre-orders for Nendoroid More: Robobot Armor & Kirby. You can reserve it on Play-Asia, Good Smile, or AmiAmi. It's tentatively planned to ship in June 2018.
Nendoroid More: Robobot Armor & Kirby features a Nendoroid sized version of the Robobot Armor that stands about 15cm in height. You can also place Nendoroid Kirby inside the Robobot Armor. Also, the armor features articulation at all of its joints for various dynamic action poses. If that wasn't enough, a special Planet Robobot version of Nendoroid Kirby that features an all new face plate to recreate the box art of the series is included with the armor, along with a helmet part for Nendoroid Kirby.
Below are some photos: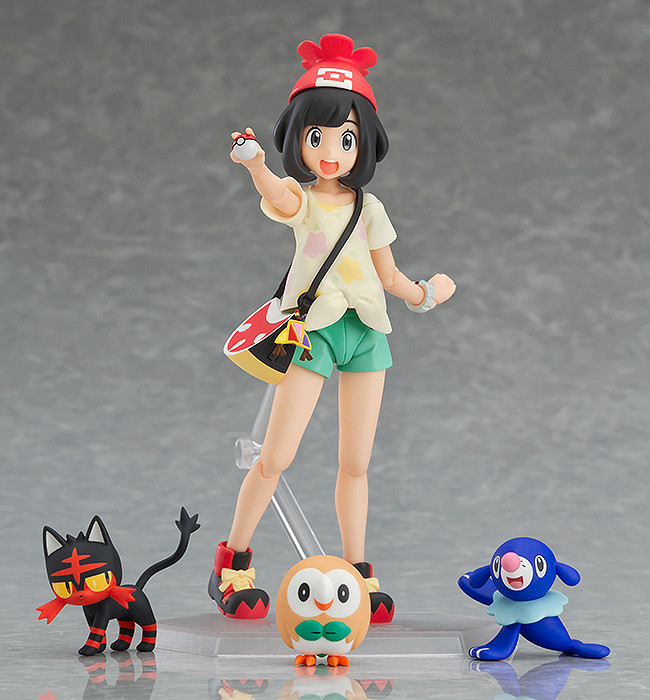 Retailers have opened pre-orders for the new Mizuki / Selene figma. This is the female protagonist in Pokemon Sun/Moon.
The figure comes with a standard face plate and a smiling face based on her official artwork. Rowlet, Litten, and Popplio are also included. A shoulder bag, Pokeball, and Z-Ring, are in the package as well for optional parts.
You can pre-order the figma on Play-Asia, Good Smile, or AmiAmi. We have some additional photos below.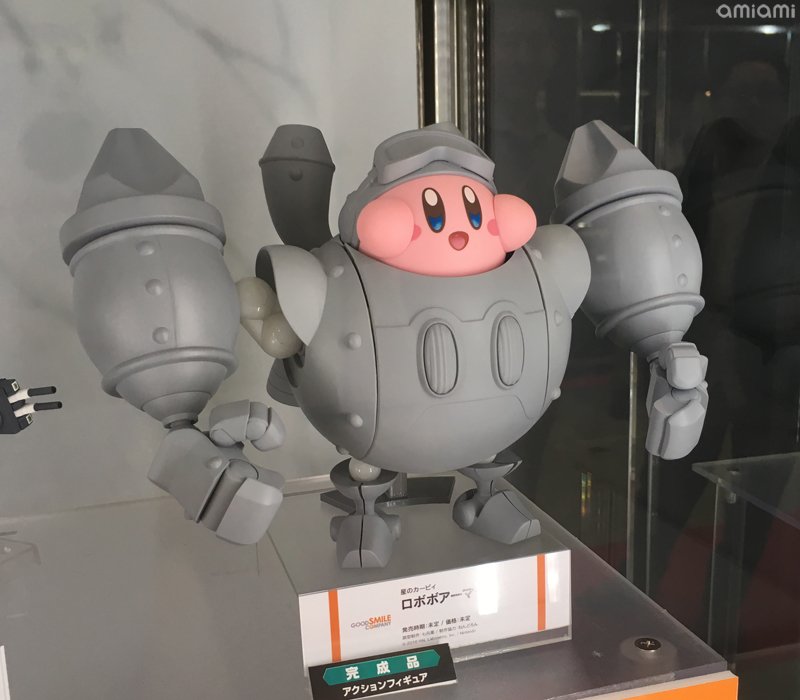 At Wonder Festival earlier this year, one of the new figures revealed was from Kirby: Planet Robobot. Kirby is getting a new figure in his Robobot Armor.
The figure is on display at the All Japan Model and Hobby Show this weekend, and we have a couple of new photos of the product. It's in the prototype stage, so it's mostly still devoid of color.
Good Smile will be releasing the figure at some point in the future. More information will be shared later.