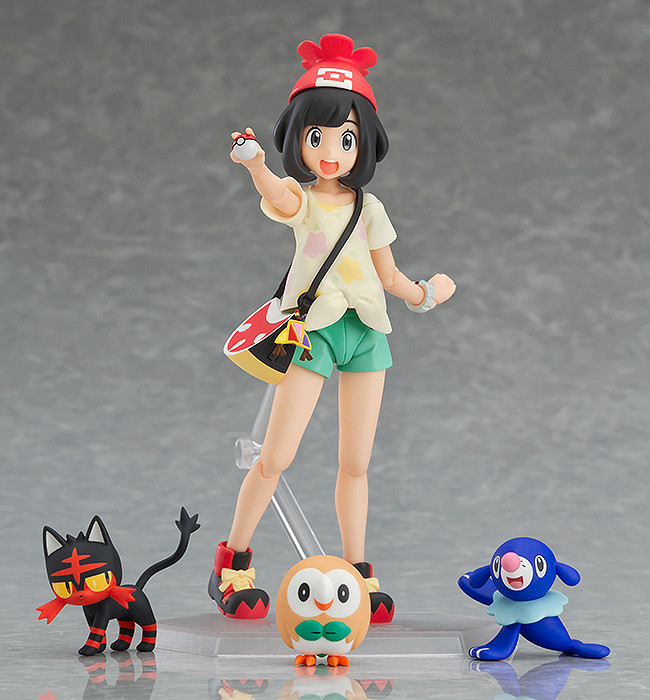 Retailers have opened pre-orders for the new Mizuki / Selene figma. This is the female protagonist in Pokemon Sun/Moon.
The figure comes with a standard face plate and a smiling face based on her official artwork. Rowlet, Litten, and Popplio are also included. A shoulder bag, Pokeball, and Z-Ring, are in the package as well for optional parts.
You can pre-order the figma on Play-Asia, Good Smile, or AmiAmi. We have some additional photos below.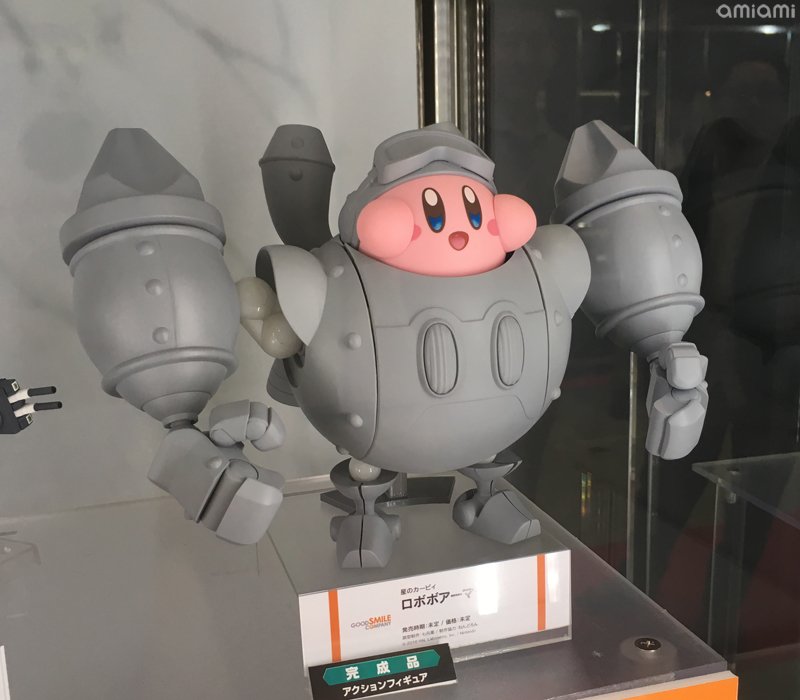 At Wonder Festival earlier this year, one of the new figures revealed was from Kirby: Planet Robobot. Kirby is getting a new figure in his Robobot Armor.
The figure is on display at the All Japan Model and Hobby Show this weekend, and we have a couple of new photos of the product. It's in the prototype stage, so it's mostly still devoid of color.
Good Smile will be releasing the figure at some point in the future. More information will be shared later.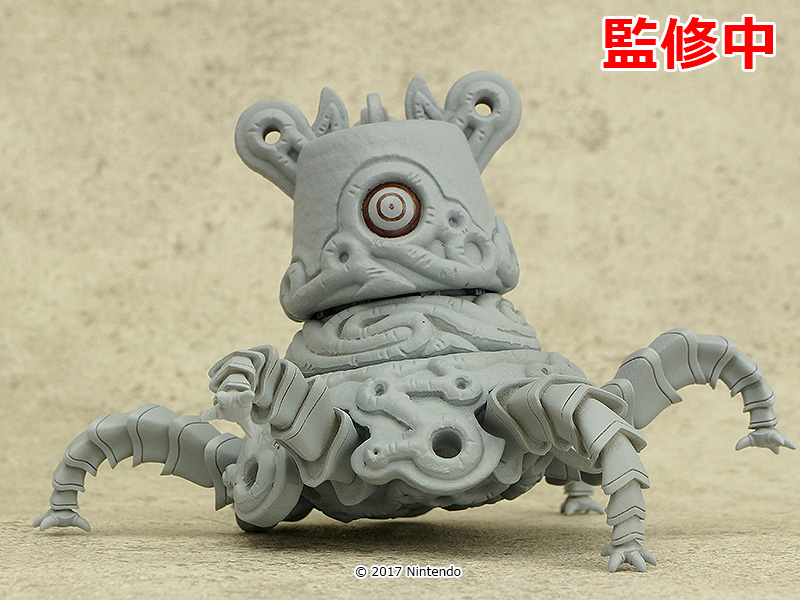 Update: Added some more Pokemon figures from Wonder Festival.
---
Original: Wonder Festival 2017 Summer is now underway. The latest figures are being shown, including a few brand new Nintendo-related ones.
First off, the Zelda: Breath of the Guardian amiibo is officially confirmed, and we have our first look at it. Other highlights include:
– Sakura Nendoroid from Fire Emblem Fates
– Lana Nendoroid from Pokemon
– Moon (female trainer) figma from Pokemon Sun/Moon
– Chap Nendoroid from The Snack World
– Zero Nendoroid from Mega Man X2
We've included images of the latest figures in the gallery below.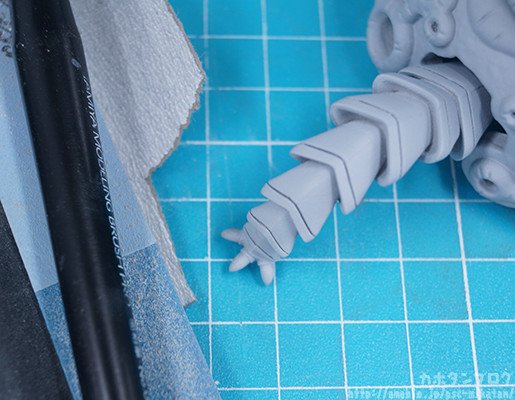 Wonder Festival 2017 Summer will be taking place this weekend. New products will be on display, including the latest figures.
With just a couple of days to go until the big event, a new Good Smile blog post has gone up. It offers various sneak peeks of what will be shown. Among the various teaser images is one that looks a whole lot like the Guardian from Zelda: Breath of the Wild (see above).
Wonder Festival 2017 Summer takes place in Japan this Sunday. We should be finding out more then.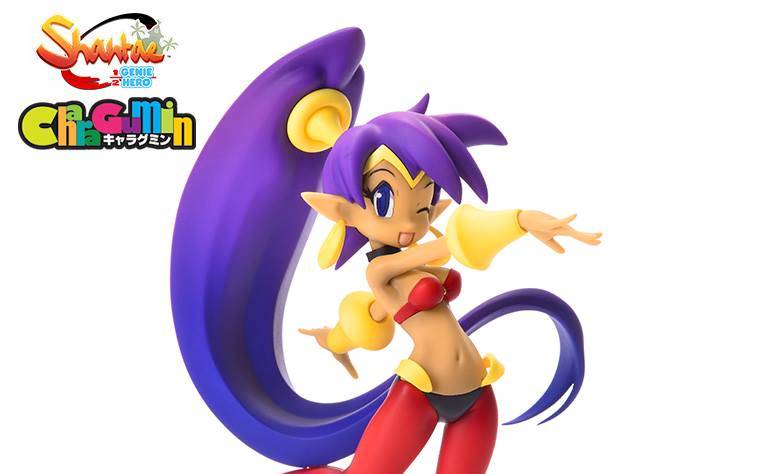 The first Shantae figure was sold at Anime Expo earlier this month. Series creator Matt Bozon said that if it sold well, Volks would be more interested in making it available online as well.
Volks now has a pre-order page up for the Shantae figure on its website, so it looks like interest at Anime Expo was very high. Orders placed now will be delivered on August 18. Pricing is set at $75.
You can pre-order the Shantae figure here.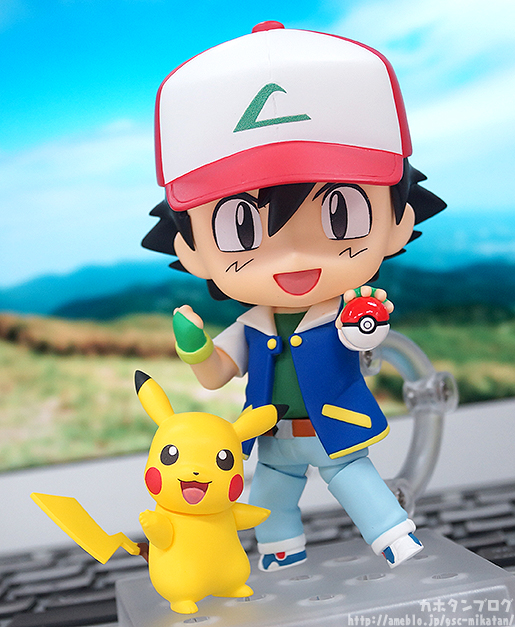 Update (7/13): Pre-orders have now opened. Links are below:
On a similar note, all of these shops are taking pre-orders for the Nendoroid More – Pokemon Kigurumi Face Parts Case:
---
Original (7/12): First announced at Wonder Festival back in February, we have the first actual photos of the Ash and Pikachu Nendoroid. Photos are attached below. Pre-orders should be opening in Japan tomorrow, and we'll keep you updated on reservations at different retailers when they go up.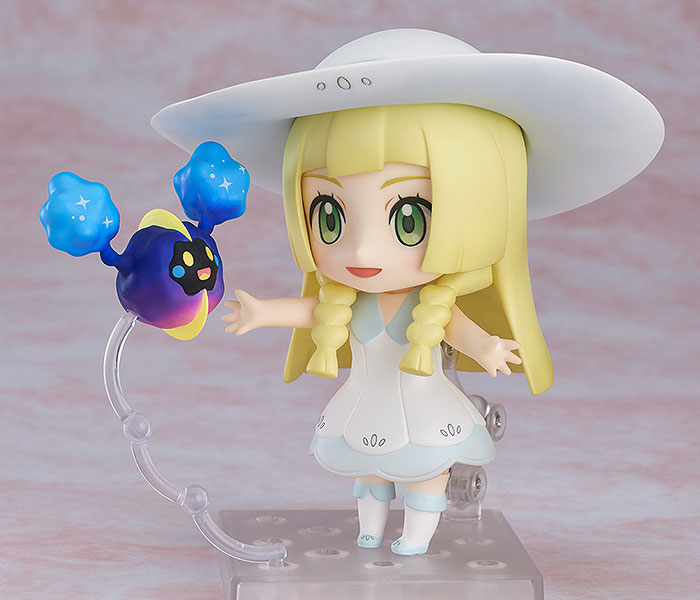 Update: Bumped to the top. Pre-orders are live on Play-Asia here.
---
Original: Pre-orders are now starting to open for the Lillie Nendoroid.
Over at Good Smile, you can reserve the Nendoroid here. Pre-orders will be available until August 3rd. Good Smile will also be including a Potion and Bonus Hand Part as a bonus on their website.
AmiAmi also has pre-orders open. You can click here to get the Nendoroid.
The Lillie Nendoroid is currently not available for pre-order on Play-Asia or any other websites yet. We'll update you if anything changes.
Below are some photos of the Lillie Nendoroid: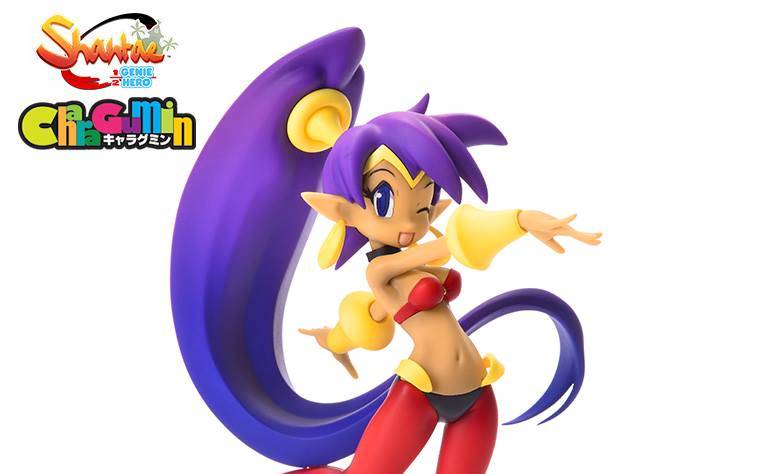 WayForward recently unveiled the very first figure featuring Shantae. Unfortunately, its availability could possibly be limited.
WayForward's Matt Bozon put out a message yesterday confirming that the figure will be sold at Anime Expo 2017. Quantities are also expected to be limited.
Now… what if you're not attending Anime Expo? Bozon says it'll be up to distributor Volks to sell it online through its store. If the Shantae figure sells well at Anime Expo, more units could potentially be produced.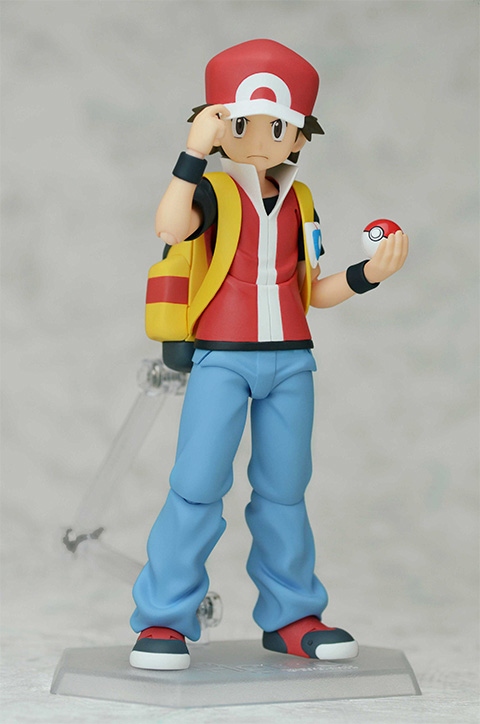 Two more Pokemon figures are on the way. Today we're able to get a look at the Red figma as well as a Lillie and Cosmog figure produced by Kotobukiya.
Pre-orders for the Red figma open on June 13. Pokemon Centers in Japan will begin taking reservations for the Lillie and Cosmog figure on June 17.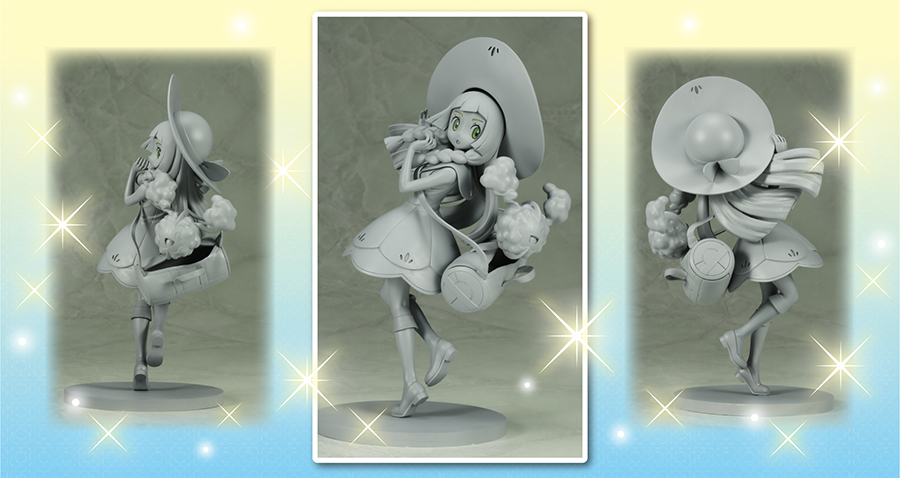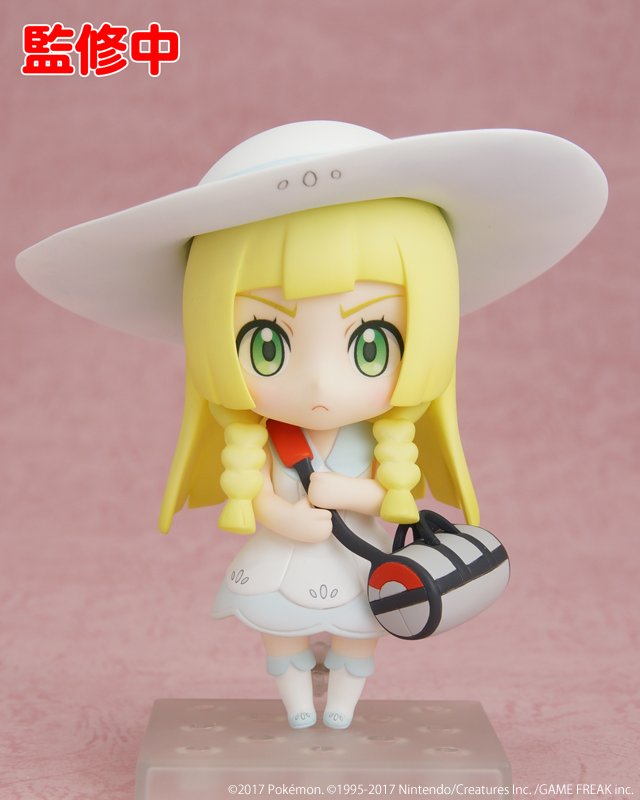 At Wonder Festival earlier this year, several Nintendo-related figures were announced and showcased. Among these was a new Nendoroid of Lillie from Pokemon Sun/Moon.
At the time, we only had a general image of what the figure would look like. Now, however, we have an actual photo. Our first look at the Lillie Nendoroid is pictured above. It arrives in November.