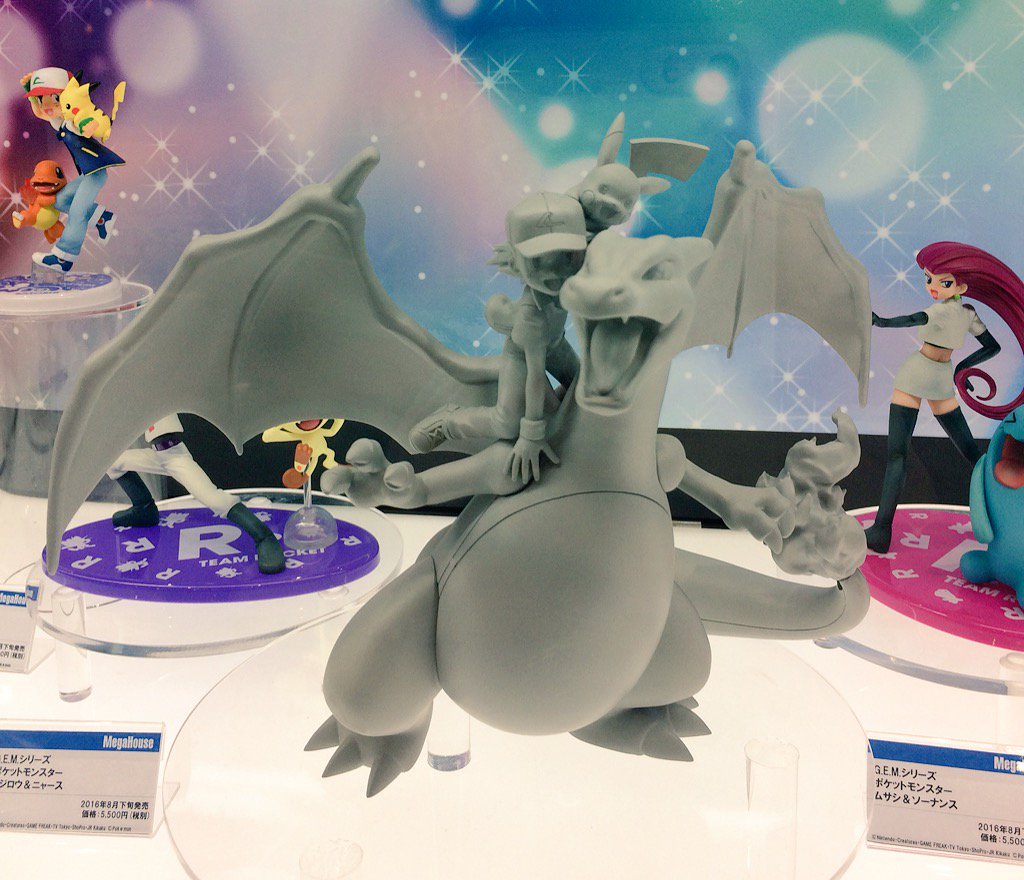 Two new Nintendo-related figures were shown off at Mega Hobby Expo 2016 Autumn earlier today. One is from Pokemon while the other is based on Mega Man.
First, an Ash figure with Charizard and Pikachu is on the way. It's a part of MegaHouse's G.E.M. Series and is slated for spring.
We also have a look at an upcoming product depicting a key moment from Mega Man X with Mega Man and Zero. Yoshihiro Iwamoto, who worked on the Mega Man X manga, is involved with the piece.
We've included a few photos of both figures below.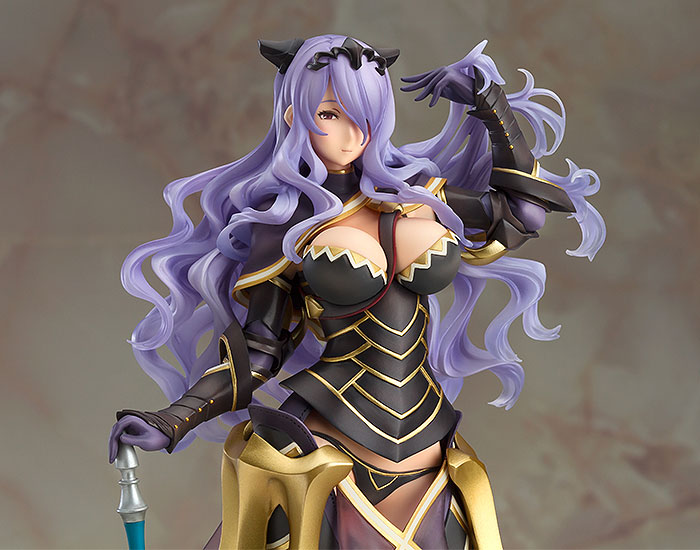 We've mentioned the Fire Emblem Fates Camilla figure here on the site several times. The 1/7th scale creation had direct involvement from the game's creator, Intelligent Systems.
Here's a description:
"A figure project co-developed by the developer of the Fire Emblem series, 'INTELLIGENT SYSTEMS' and monolith! From the popular game 'Fire Emblem Fates' comes a 1/7th scale figure of the beautiful princess of the Kingdom of Nohr, Camilla! The figure is sculpted by the highly acclaimed figure artisan Hiro and manufactured by Good Smile Company.
The figure captures Camilla's persona with a noble, elegant appearance that still shows off her sexy side, with her hair making use of translucent parts to preserve its unique appearance. The 'Silver Axe' she has by her side has been based directly on the original designs from the game, and she comes complete with a special base made in the image of a marble pillar that brings out her beauty together with the atmosphere of the series.

The figure has been closely supervised by the game's development team from the initial planning stages to the final paintwork to make it the ultimate official figure of Camilla! Be sure to add her to your collection and enjoy Camilla's amazing design right by your side!"
Pre-orders for the figure are now starting to go live. It's up on Play-Asia, GoodSmile, and AmiAmi. It's estimated to ship in September 2017, though it seems like you'll need to get in a reservation before the January deadline.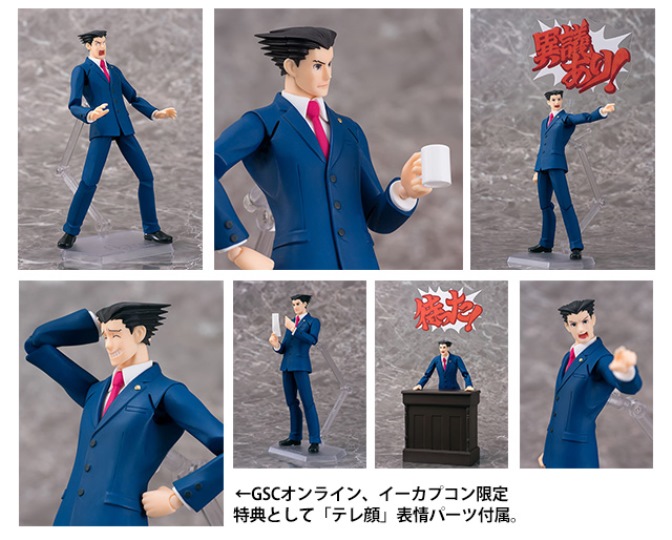 It was announced earlier in the year that Phoenix Wright is getting his own figma. Today, it received a release window, and we also have a proper look at the design.
You'll be able to get your hands on the Phoenix Wright figma in May. Pre-orders are now open at Play-Asia, AmiAmi, and Good Smile. Pricing is set at around $65.
Here's a closer look at the Phoenix Wright figma: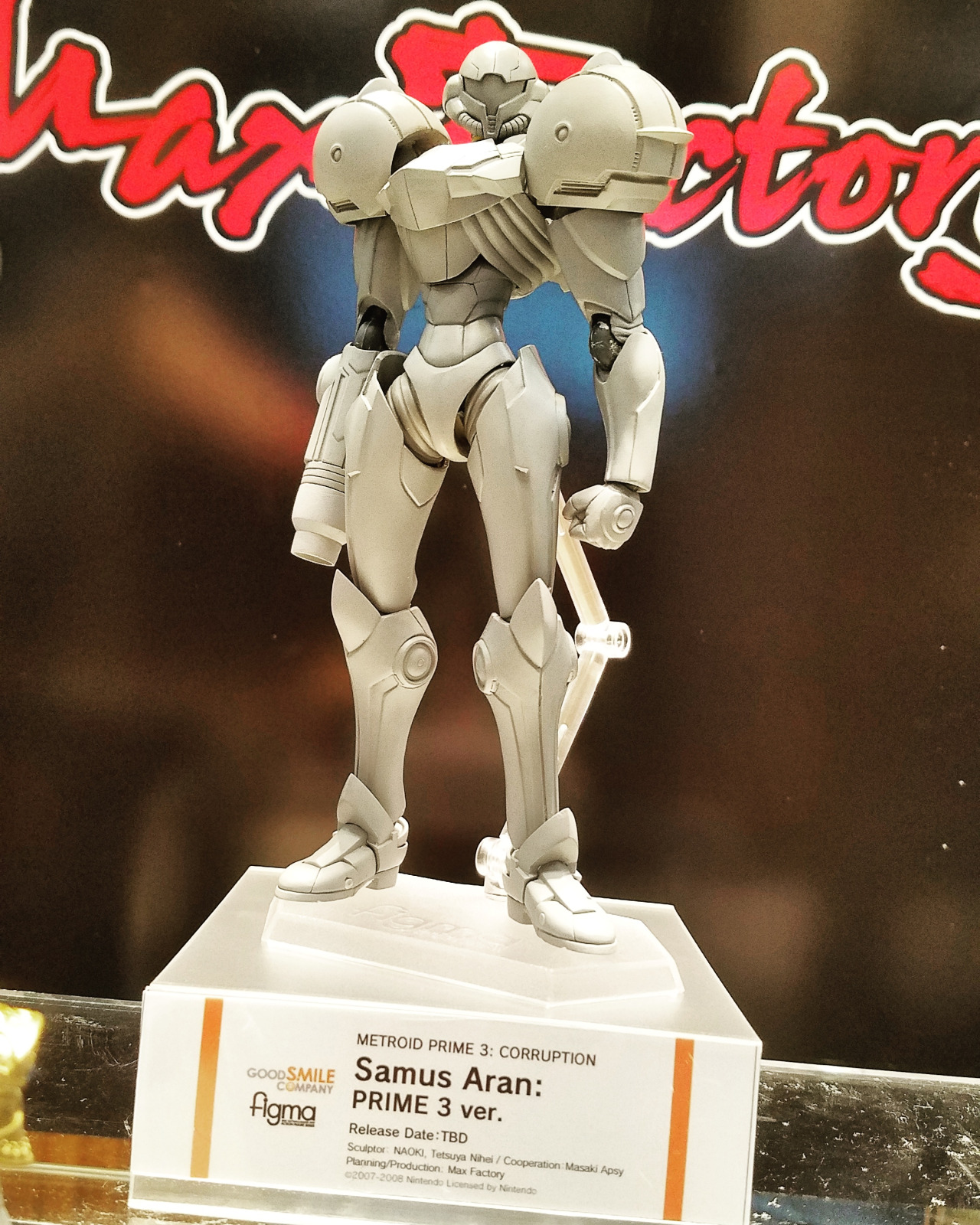 At Wonder Festival this past summer, we heard about a new Samus figma from Good Smile and Max Factory. It's based on the character's appearance in Metroid Prime 3: Corruption.
When news about the figure initially surfaced, we only had a generic stock image to go off. Now, however, we have a look at the actual design. That's because Good Smile is now showing off the prototype at New York Comic Con. We've attached a photo from Good Smile above.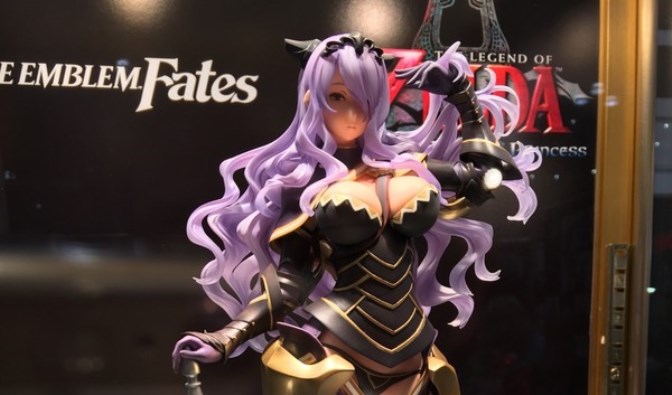 The Fire Emblem Fates Camilla figure is something that's been shown off before, but only as a prototype and without color. At New York Comic Con this weekend, she's fully on display.
Here's a closer look:
As a bit of interesting trivia, did you know that Intelligent Systems is directly responsible for the Camilla figure?
Thanks to Roto Prime for the tip.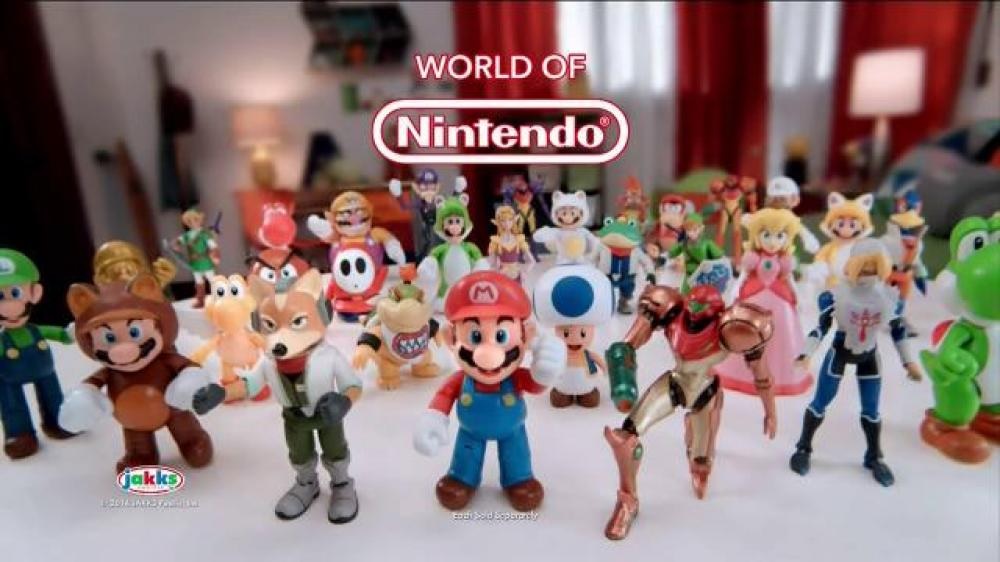 A new commercial has started airing to promote Jakks Pacific's line of Nintendo figures. Get a look at the brief video below.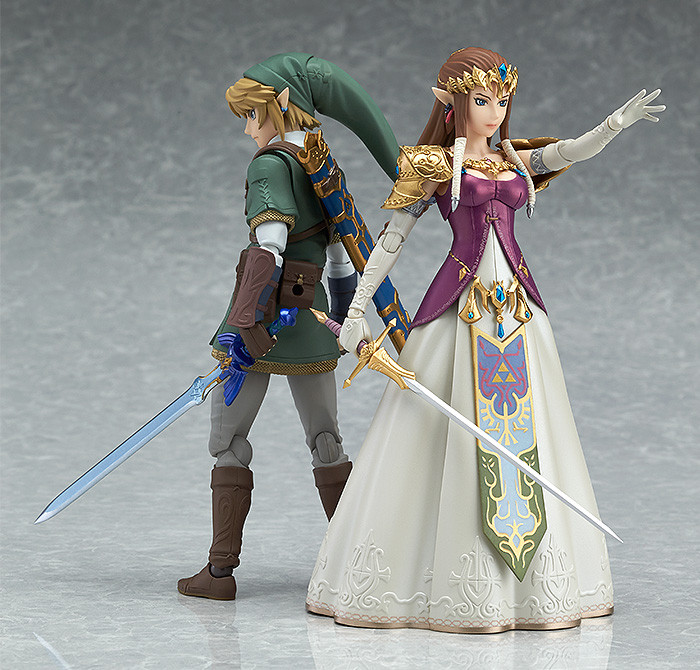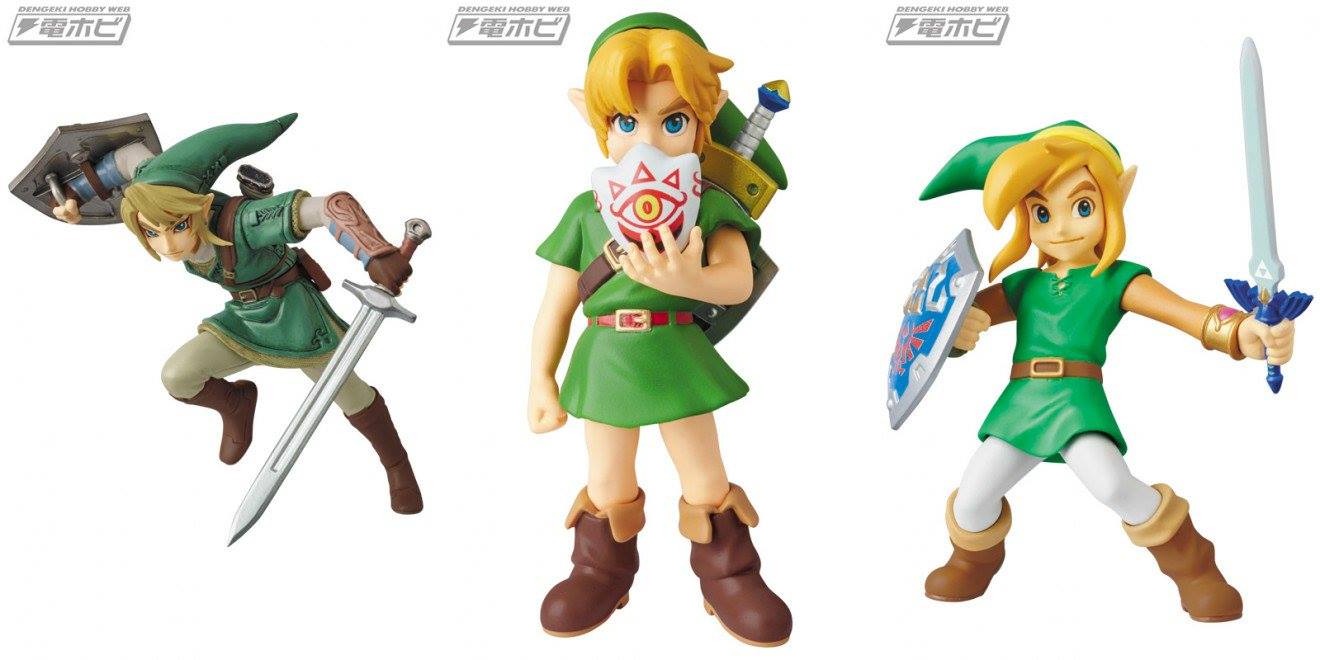 Update (8/29): Now up for pre-order on Play-Asia:
Zelda: Twilight Princess HD
Zelda: Majora's Mask 3D
Zelda: A Link Between Worlds
Each one costs $10. Not too bad!
---
Original (8/23): Medicom is adding three new Zelda figures to its "Ultra Detail" line. Ones based on Twilight Princess, Majora's Mask 3D, and A Link Between Worlds will release in Japan next May. Pricing is set at 1,080 yen for each.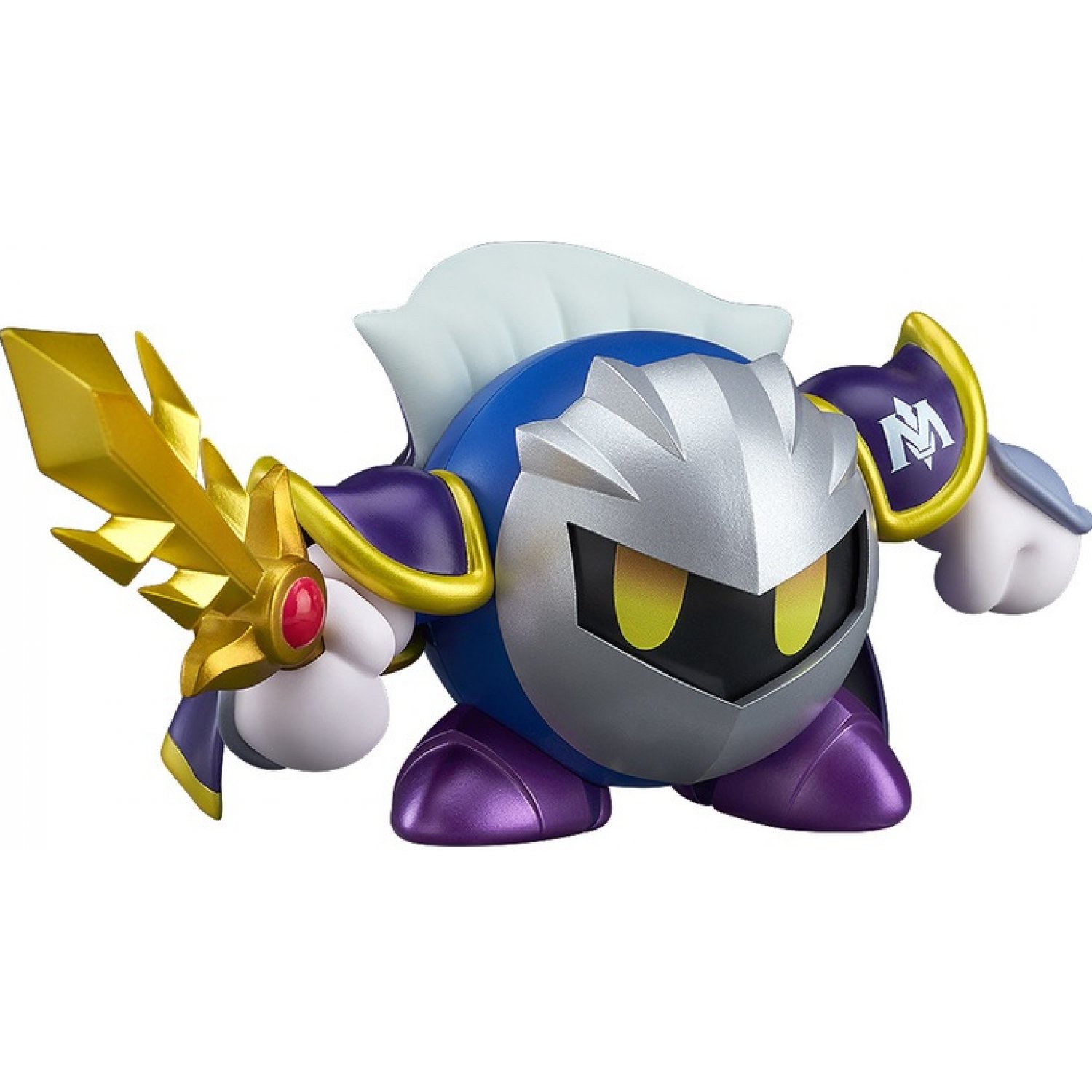 Retailers are now starting to take pre-orders for the new Meta Knight Nendoroid. You can reserve it on Play-Asia here or Good Smile here.
On Play-Asia, there's a pre-order deadline of September 18. You'll need to reserve it by July 21 on Good Smile.
From the popular 'Kirby' game series comes a Nendoroid of Meta Knight! Just like the previously released Nendoroid Kirby, Meta Knight makes use of magnets for posing, making his movements smooth and easy to place in all sorts of different positions!

He also comes with a selection of optional parts including his sword together with large effect parts to display him slashing with the sword. You can also display him wearing his cape as well as transformed into his flying version with interchangeable wing parts! He even comes with parts that allow you to change the direction he is looking allowing for all sorts of awesome Meta Knight poses!
The Meta Knight Nendoroid will ship in March.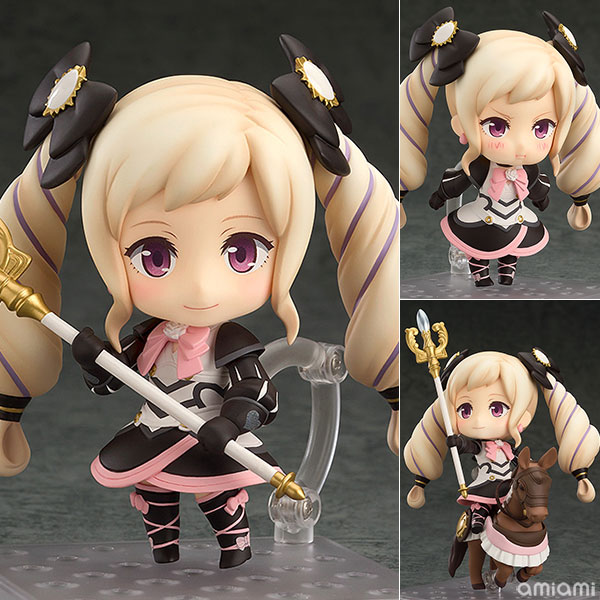 Update: Can now be pre-ordered at Play-Asia here.
---
Elise from Fire Emblem Fates will be receiving her own Nendoroid next year. Pre-orders are now starting to open for the figure, including AmiAmi and Good Smile Company. There's nothing on Play-Asia yet, but we'll let you know if that changes.