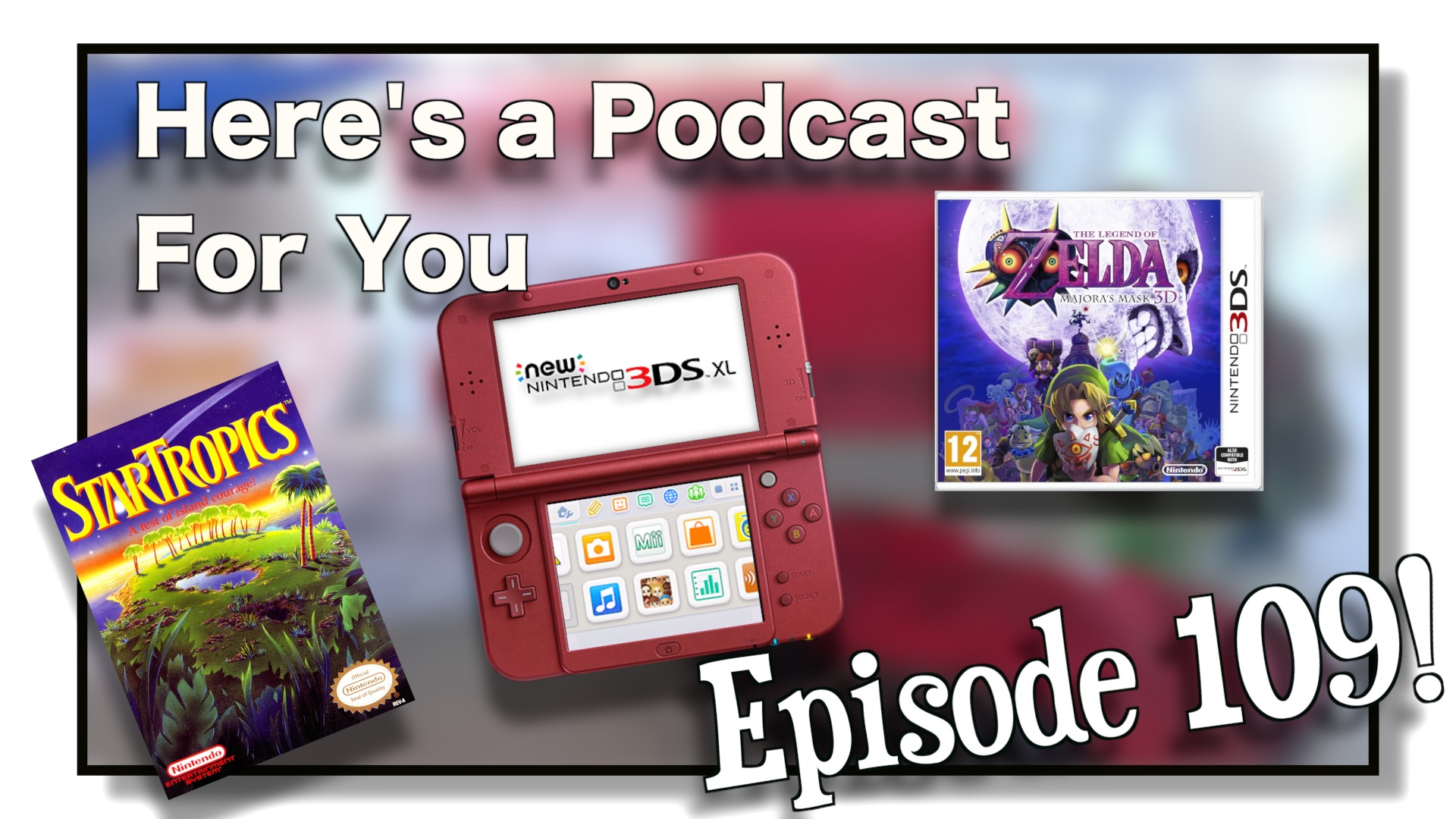 ---
Podcast Crew: Austin (Twitter), Jack (Twitter), Laura (Twitter)
Welcome to episode 106 I mean episode 109. How are you? I'm okay. I hope you're okay too. Here's an overview of what we'll be talking about on this episode:
Segment 1, Intro: Star Tropics makes its first appearance on this podcast, and we discuss some cool tidbits about its development and how it's similar to Metal Gear Solid in a certain respect.
Segment 2, What We Played: Austin gives his impressions of the New 3DS XL, Laura waxes poetic and tells a story from her time with Majora's Mask 3D, and Jack updates us on chemistry, computer science, and other collegiate affairs.
Segment 3, Book Club: Our next week of the A Link to the Past book club creates a rift that eventually morphs into a learning experience for everyone involved! Jack likes the Dark Palace and dislikes the Swamp Palace, but Laura and Austin think the opposite! Some interesting notes about Zelda temple design in this segment.
Segment 4, Listener Mail: Listener mails brings about a particularly interesting topic this week: Are 2D Zelda games really just gimped versions of 3D Zelda games? Are they just a stopgap between the "real" Zelda games? We don't go quite as in-depth as I'd like to someday, but it's a fascinating idea.
---
Download this episode (click this link)
Subscribe via iTunes by clicking this thing!
Subscribe with Google by clicking this thing!
Subscribe with Yahoo something-or-other by clicking this thing!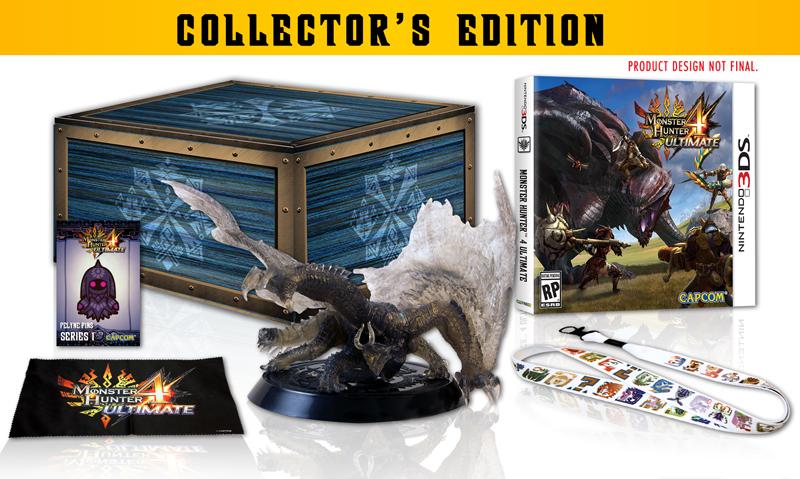 Update: Back in stock on Amazon
again.
---
For those of you that have wanted to get your hands on the Collector's Edition of Monster Hunter 4 Ultimate, you're in luck! As of the time of this writing, it is currently in stock and available on Gamestop's website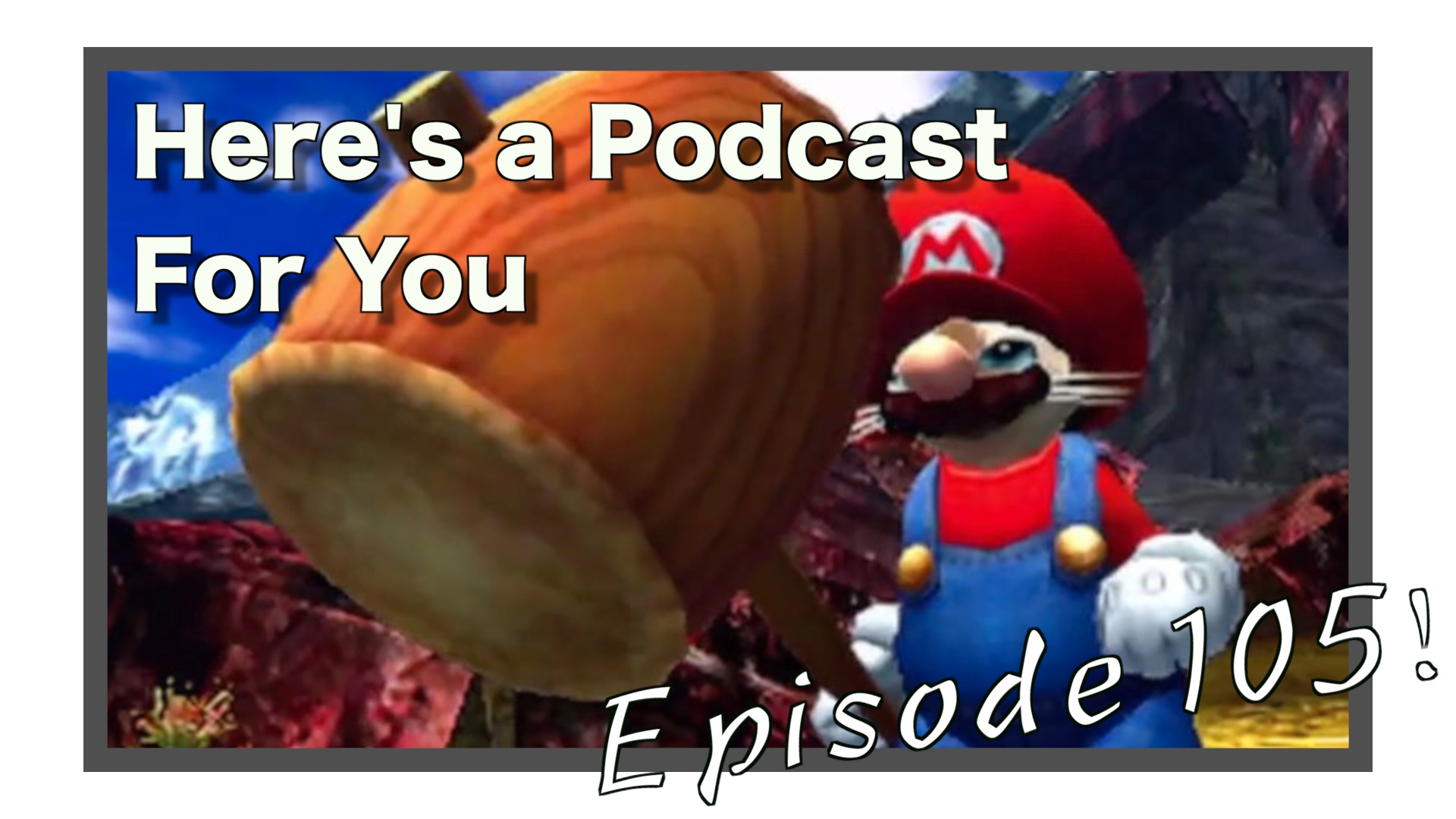 ---
Podcast Crew: Austin (Twitter), Jack (Twitter), Laura (Twitter)
Welcome back to episode 105, the episode that makes us all thankful that post-production and editing exists!
For this episode, we have X primary segments:
Segment 1, What We Played: After some talk about Snake Rattle 'n' Roll, we jump into a few big games that we've been playing including the unreleased Monster Hunter 4 Ultimate, but Laura also regales us tales of dating ancient Japanese historical figures in Hakuoki: Memories of the Shinsengumi for 3DS, and then Austin wraps things up with some talk about the only legitimate criticism anyone could have of Bayonetta 2.
Segment 2, Discussion: After a brief musical break, we come back to discuss some of what went on in the Nintendo Direct this past week, branching off into tangential discussions about relevant games like Majora's Mask 3D (we talk about whether it was innovative or not) and a full-fledged diatribe about amiibo from Austin! Plus much more.
Segment 3, Listener Mail Grab-Bag: Almost no legitimate questions this week means we end up talking about where we like to shop, whether it's good to bathe yourself, and how everything is going to be okay in life. Send us discussion questions: nintendoeverythingpodcast at gmail.com.
---
Download this episode (click this link)
Subscribe via iTunes by clicking this thing!
Subscribe with Google by clicking this thing!
Subscribe with Yahoo something-or-other by clicking this thing!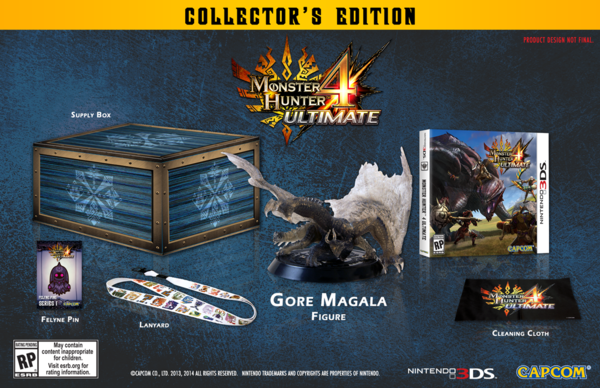 Update (9/11): Now available for pre-order on Amazon
.
---
Capcom has announced the Monster Hunter 4 Collector's Edition, which will be available for the game's launch next year.
The package contains a copy of the game, Gore Magala figure, Felyne wearing Gore Magala armor pin, monster icon lanyard, cleaning cloth, and supply item box.
Pricing for the collector's edition is set at $59.99. You can pre-order the package here.
Read past the break for a full overview of each item in the collector's edition. Images can be found below.
Capcom showed off the Monster Hunter 4 Ultimate Collector's Edition at the GameStop Expo earlier today. Take a look below:
A bit of information has now come in about the Monster Hunter 4 collaboration in Gaist Crusher God. You can find all of the new details below.
– The game will have a number of popular monsters from Monster Hunter
– The monsters are getting a "Gaist" twist
– Ex: "Gaimagala," which looks like a mechanized version of the Gore Magala
– The game will have armor and weapons to match the respective monsters in the game
– Rathalos is in Gaist Crusher God as the ice-based "Alpha Gaireusu"
– Rathalos features a greatsword-looking weapon
– There's also one for the Silver Rathalos with the "Silver Gaireusu".
– These Monster Hunter 4 Ultimate collaboration Gaist monsters are said to be quite the tough foes
– Players will need to put together their buddies and forces to take them on
– Once defeated, you can also acquire their Gaist Medals
Some news of a special Monster Hunter 4 crossover surfaced today, with cameos from that title making their way to Gaist Crusher God when it launches on September 4th. Players will be able to do battle with certain Monster Hunter creatures in Capcom's other upcoming 3DS title when Gaist Crusher God drops in September. You can check out screenshots and images of the collaboration below
From July 25, Monster Hunter 4 players in Japan will be able to download 2 new missions with a reward of Uniqlo branded costumes for their characters. The first mission, Uniqlo Endless Challenge, has players fighting Tigrex and will earn them Uniqlo Tickets for the Universe Cosmos sword and Uniqlo armor. In Uniqlo In Search, players are required to take down 12 types of Felynes and Melynx, earning Monqlo Tickets to get the Monqlo Cat Battle and a Monqlo Cat series armor.