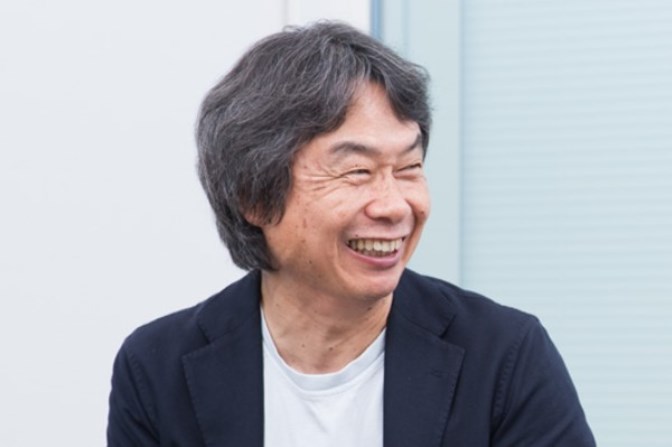 Earlier today, Shigeru Miyamoto delivered the keynote address at the 2018 Computer Entertainment Developers Conference. It was here that we heard Miyamoto praising Minecraft, among other things.
Kotaku also has a small translation of another topic addressed in Miyamoto's keynote. The Nintendo developer said that he's not interested in making an MMORPG due to the business model and not wanting to focus on a single game.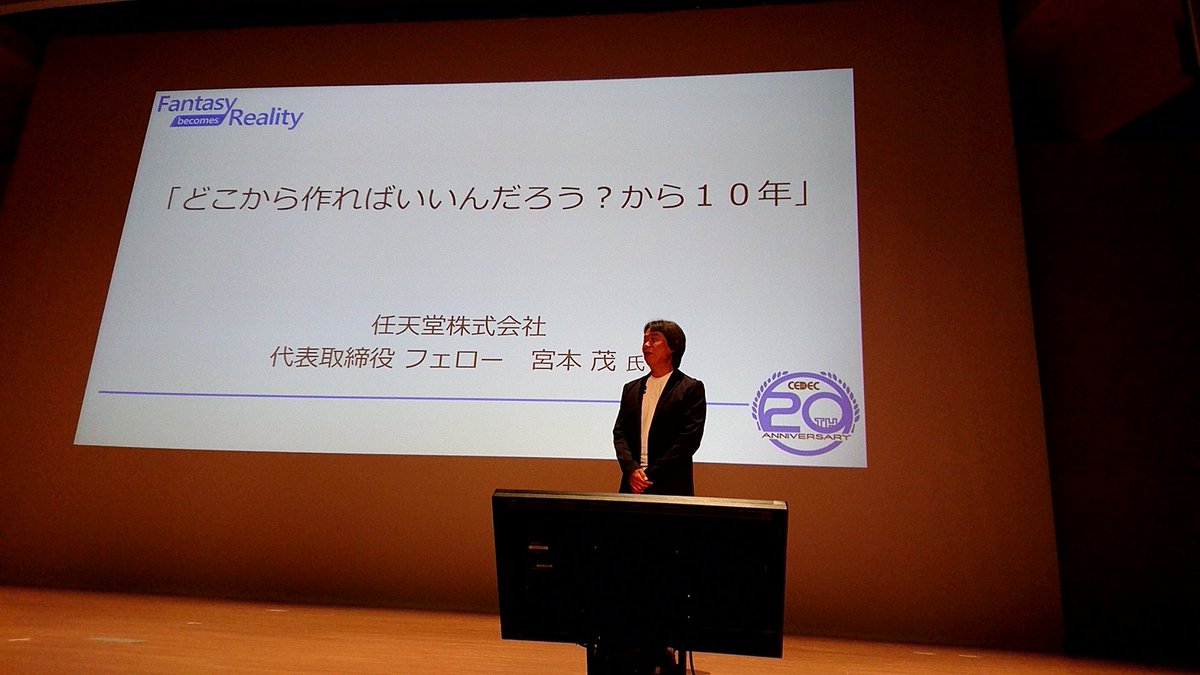 CEDEC 2018 kicked off today, and it started with a big. Nintendo's Shigeru Miyamoto opened the developer conference with a keynote.
During his speech, Miyamoto suggested that developers look back their own experiences in order to create globally-accepted games. This is in contrast to pursuing what's trending in the industry.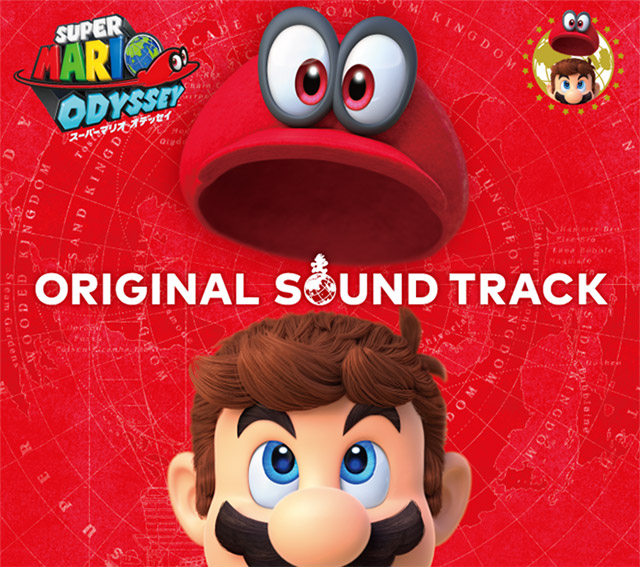 During Nintendo's 78th Annual General Meeting of Shareholders, one investor asked about the release of official soundtracks and making use of the company's IPs. Director / managing officer Shinya Takahashi and Shigeru Miyamoto both weighed in on this front.
The two stated: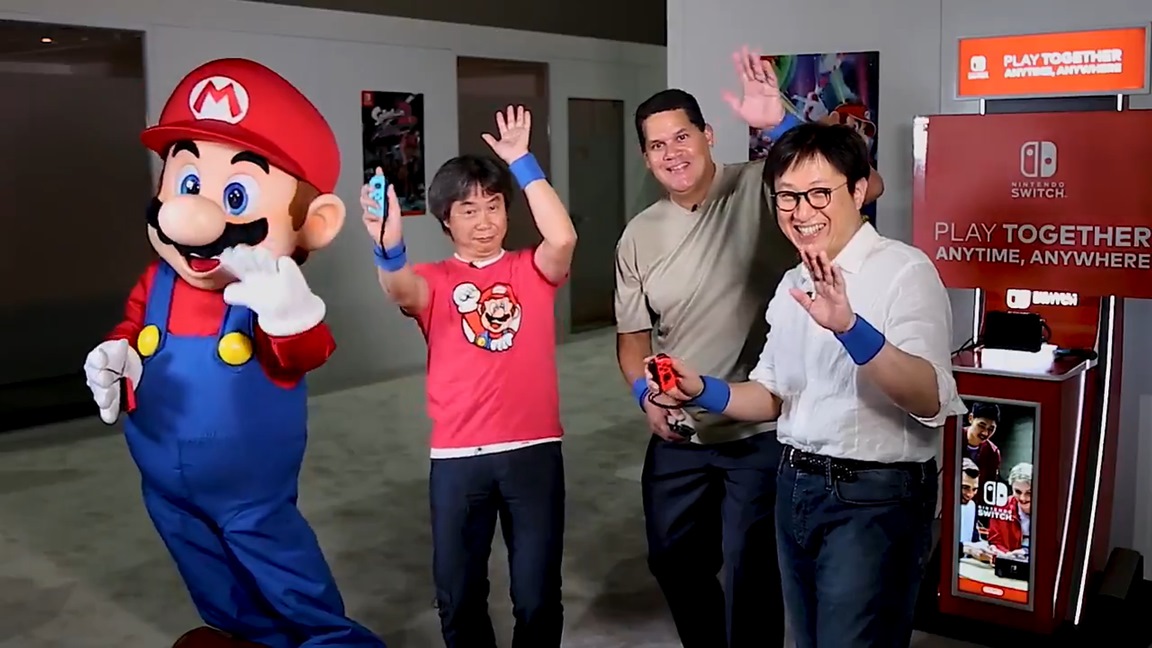 Nintendo posted a short little video on its Twitter account today promoting Mario Tennis Aces. The company's Reggie Fils-Aime, Shigeru Miyamoto, and Shinya Takahashi gave the sports game a spin. Check out the video below.
Reggie and Mr. Takahashi took to the courts for a special showdown with Mr. Miyamoto and Mario! Which team do you think won? Square off in intense tennis action for yourself in #MarioTennis Aces, available today for #NintendoSwitch! pic.twitter.com/I7tAHIpkPY

— Nintendo of America (@NintendoAmerica) June 28, 2018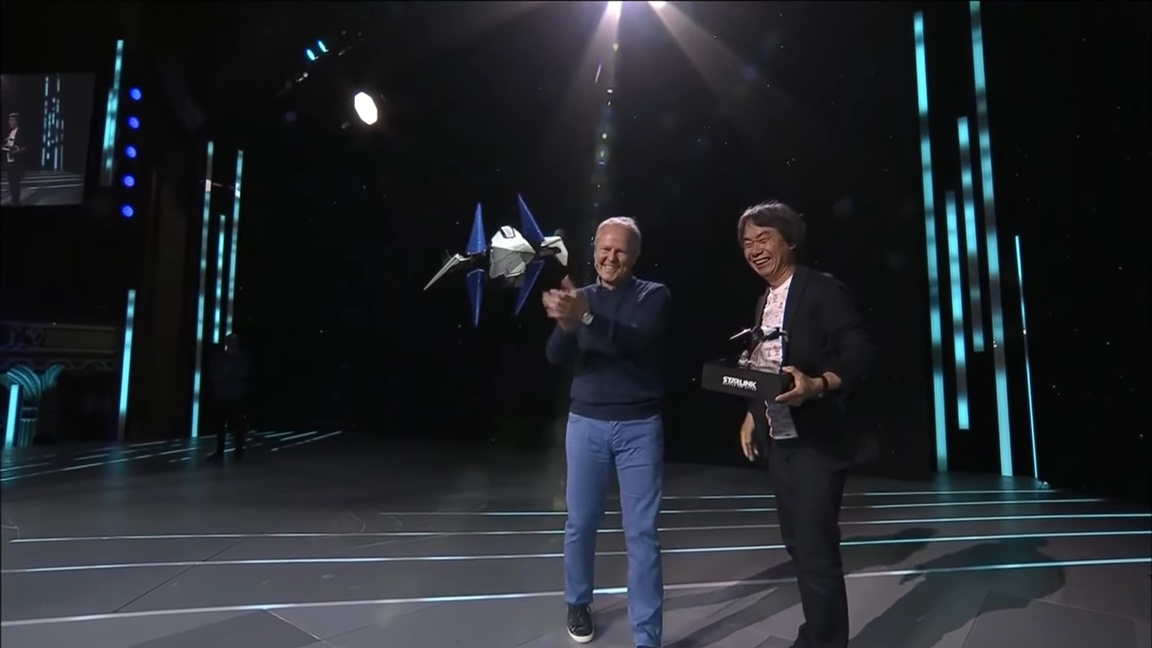 Ubisoft's relationship with Nintendo seems to be closer than ever. For two consecutive years, the company has announced major partnerships. Mario + Rabbids Kingdom Battle was first last year, followed by Star Fox in Starlink: Battle for Atlas at this year's show.
Yves Guillemot spoke about collaborating with Nintendo and specifically working with Shigeru Miyamoto in a new interview. Guillemot told Geoff Keighley the following during YouTube Live at E3 last week: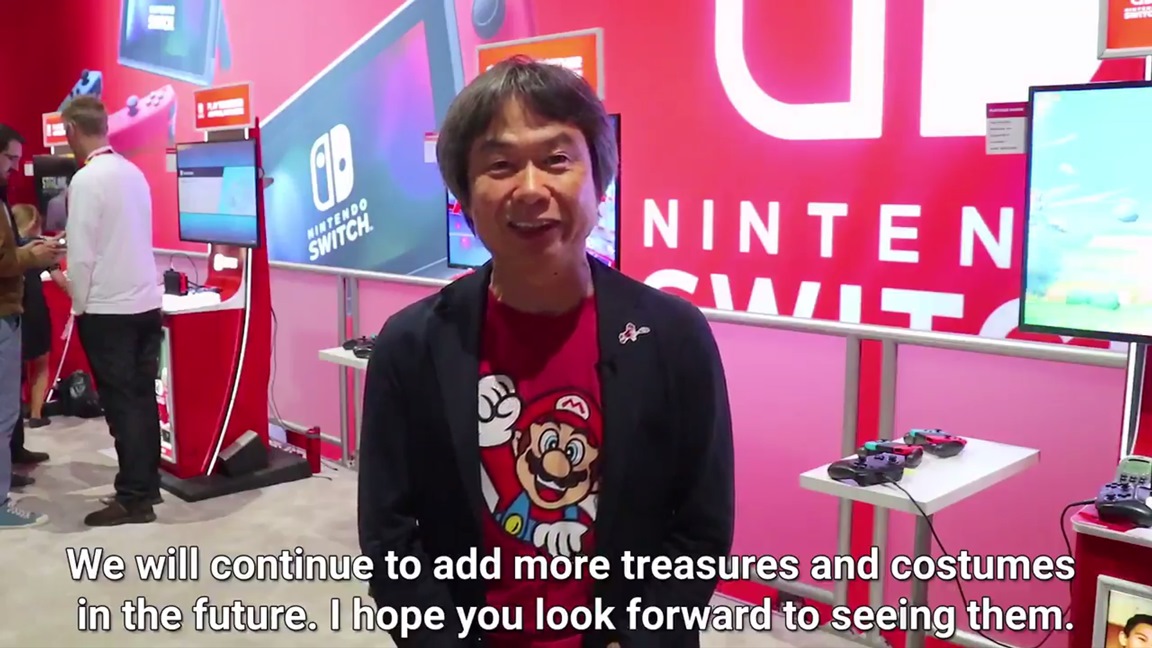 Earlier today, the official Nintendo Australia / New Zealand Twitter account shared a message from Shigeru Miyamoto. Miyamoto left a few words for fans, and talked a bit about Super Mario Odyssey. View the video below.
Mr. Miyamoto has a message for Australian & New Zealander Nintendo fans from the show floor at #E32018. pic.twitter.com/bQop8bbG9N

— Nintendo AU NZ (@NintendoAUNZ) June 18, 2018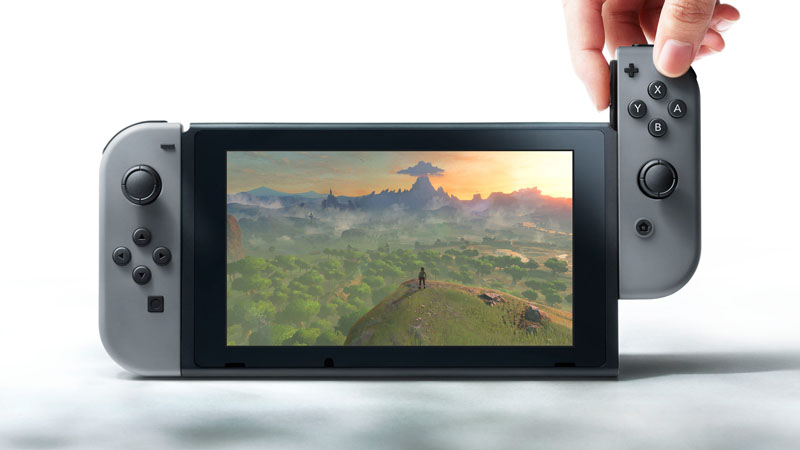 The lifecycle of Switch was a prominent topic discussed during Nintendo's latest financial results briefing. President Tatsumi Kimishima, managing executive officer Shinya Takahashi, and Shigeru Miyamoto weighed in on year two and the system's future in general.
Kimishima once again spoke about the importance of year two. In 2018, Nintendo will focus on games featuring Switch's concept of playing "anytime, anywhere, with anyone" and "encourage consumers to discover their own ways of having fun." Kimishima added that Nintendo "will release a series of products, including some not announced today, and continue to create games like Nintendo Labo that people look forward to playing."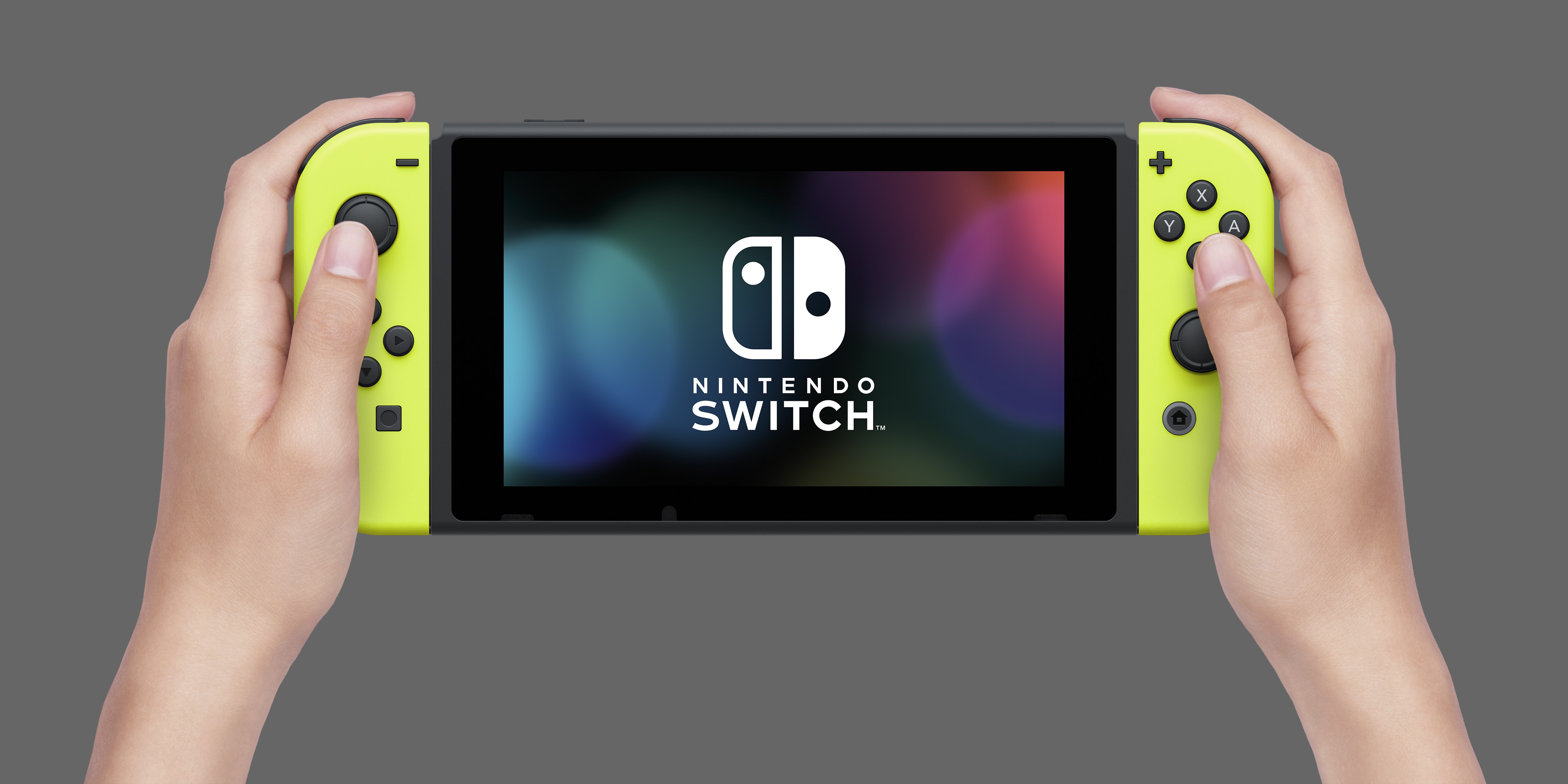 During the Q&A section of its latest financial results briefing, Nintendo was asked about the design concept for Switch's Joy-Con. Senior executive officer Ko Shiota, managing executive officer Shinya Takahashi, and Shigeru Miyamoto all weighed in on this.
Shiota said that the "Joy-Con was designed from the start of development as a device that could have a variety of uses besides being a game controller, including the possibility of attachment to something else for play." Nintendo also thought about the Joy-Con could be used by setting it in an attachment. Takahashi later added that Nintendo "considered play using just the hardware and software, as well as play in combination with other things."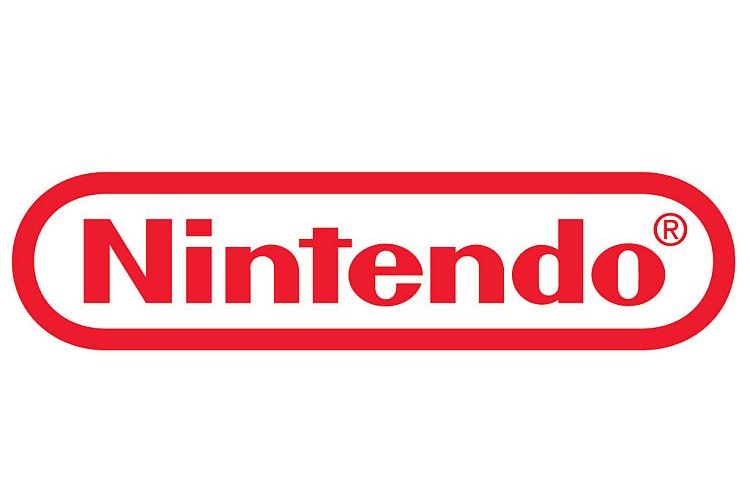 One topic brought up during the Q&A portion of Nintendo's latest financial results briefing. President Tatsumi Kimishima and Shigeru Miyamoto both weighed in.
Kimishima noted that Nintendo looks to avoid selling hardware at a launch. Additionally, the company thinks about a price that "consumers will consider fair value and Nintendo-esque." For software, Kimishima said "it is important that the software contain content of value, and that the value of the content not vary even if the way it is provided changes."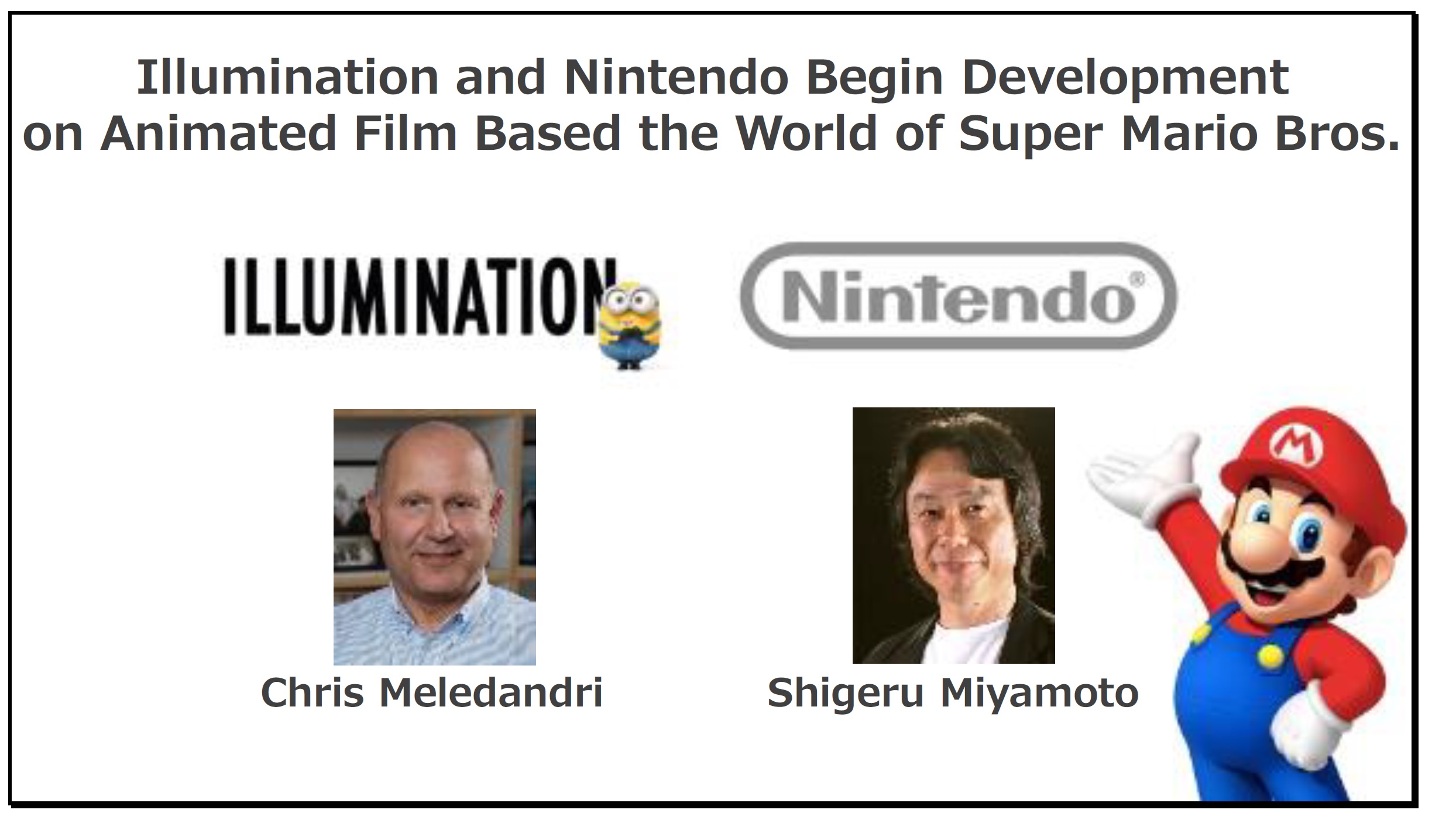 As part of its latest financial results, Nintendo finally confirmed that a new animated Mario movie is on the way. Illumination is being brought in to work on the project.
During the Q&A section of Nintendo's latest financial results briefing, Shigeru Miyamoto commented on the movie a bit further. Below are his full comments on the film: