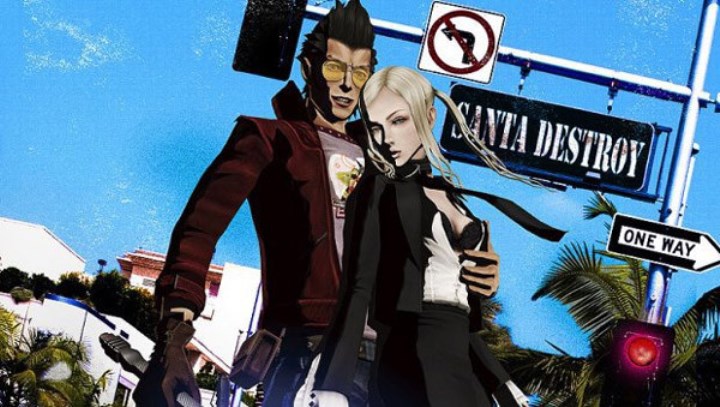 Suda51 recently expressed interest in seeing Killer7 return in the form of a remaster / remake. That's not the only franchise he'd like to bring back, however. Destructoid has heard from James Mountain – who is working with Suda51 on The Silver Case – that Suda5 would like to remaster No More Heroes. If this is something that he'd pursue, it'd be for the Wii title – not the PlayStation 4/Xbox 360 versions.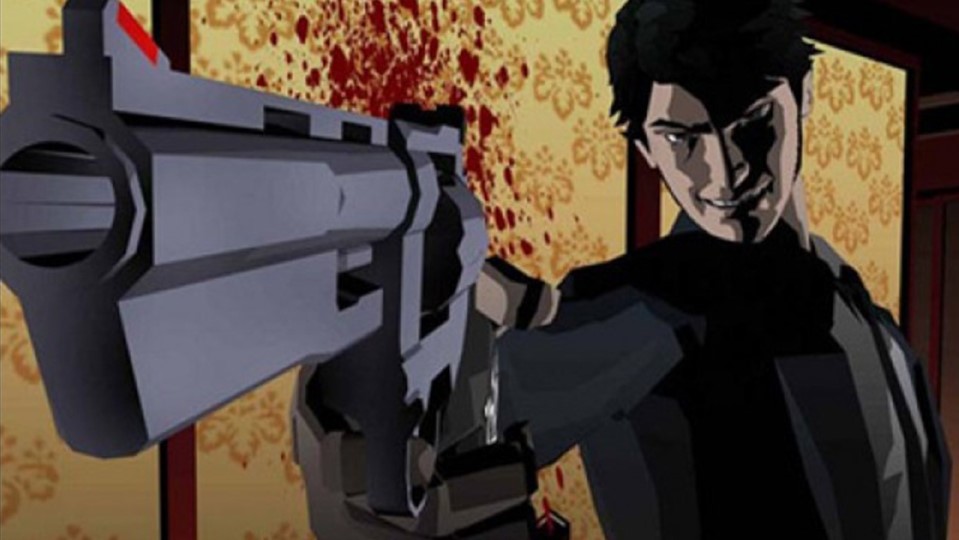 Grasshopper Manufacture made Killer7 for the GameCube and PlayStation 2 in partnership with Capcom over a decade ago. Goichi Suda, known for his work on projects like No More Heroes, directed the game. Now he's interested in seeing it return.
Speaking with Hardcore Gamer, Suda51 said:
Basically, you are staying faithful to the vision so that new audiences can see it as intended. That's exciting. Are there any other old works that you have done that you are hoping to revisit, to give this type of remastering treatment?

I feel that Killer 7 is the hardest of my games to play. I want to and feel that I need to do something about that. A remake, or remaster or something like that… (Sly grin.)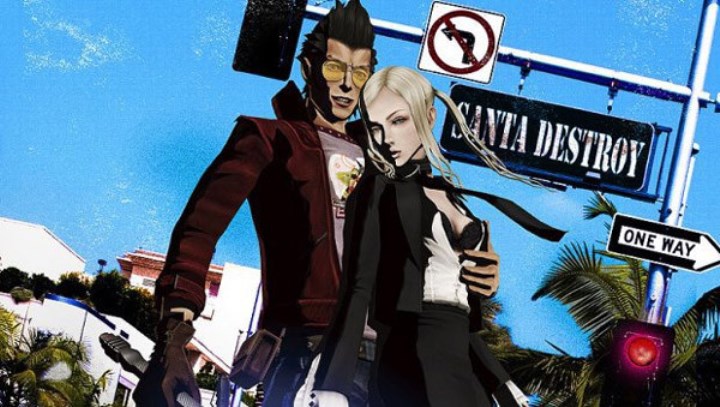 The folks over at Anime News Network have published an interview with Suda51. The two sides talked a bunch about No More Heroes, Killer7, and even the Silver Case DS port that never made it to market.
You can find a few excerpts that we've picked out below. For the full interview, head on over here.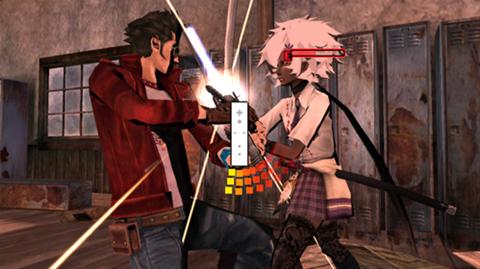 Suda51 has long talked about making a third No More Heroes game. His interest in doing so hasn't diminished in recent years, but the game likely won't be realized anytime soon.
While speaking with GameReactor, Suda51 joked about how No More Heroes 3 probably won't happen "within 15 to 25 years".
He said:
"Yeah, No More Heroes 3, I get a lot of requests from fans and I'm very grateful for that, but I'm thinking it may happen within 15 years or so? (laughs). Maybe not through Kickstarter, but GungHo would of course be supportive if that were to happen. I think I have the vision that Travis forgot something, so I really have to have him to go back and get back what he has forgotten. But yeah, I definitely want to make it possible, but I also want to create something new, so maybe within 15 to 25 years (laughs)!"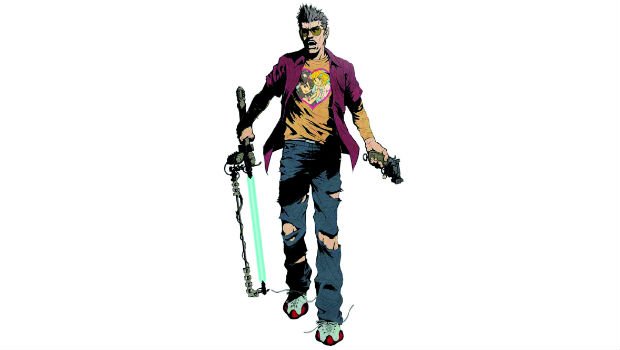 In an issue published towards the end of last year, EDGE included an article that provided insight into the development of No More Heroes (see what was said about the series' future here). That piece has now been published online in full. Creator Suda51, battle programmer Toru Hironaka, and senior character artist Takashi Kasahara shared the No More Heroes commentary.
We've rounded up some of the interesting comments from EDGE's article below. You'll also find a few pieces of art. For the full piece, head on over to GamesRadar.
This month's issue of EDGE contains a feature on No More Heroes. Of course, the article wouldn't be complete without an interview with director Goichi Suda – otherwise known as Suda51.
Suda51 talked about a number of topics while speaking with EDGE. Some of his responses are more notable of others, such as him stating that Nintendo was supportive of the franchise despite its mature nature:
They were very supportive, especially Nintendo of America and Nintendo of Europe. In Japan and also in Europe, we released a lighter version, where the heads don't fly like they do in the American version. The mature content was only in the American version.
Elsewhere in the interview, Suda51 mentioned that he'd eventually like to return to the No More Heroes series:
No More Heroes was a smash hit as far as we were concerned, and I wanted to return to it and to make it a series over which we would take great care. I often get asked to make a third game. Right now we're busy with Let It Die, but Travis is a character we could even return to in ten years' time. When the timing is right, I'd like to do so.
Suda51 doesn't currently have any games lined up for Nintendo platforms. He told GameRevolution, "Right now there are no plans on Nintendo titles."
I wonder if we'll ever see No More Heroes 3. Suda51 did promise the game a few years ago!
Masato Masuda, known for his work on Fire Pro Wrestling, has died at the age of 48.
Suda51 passed along the sad news on Twitter today, writing:
The creator of Fire Pro-wrestling, Masato Masuda, has passed away. He was 48 years old, still young. I genuinely pray for his happiness in the next world. He was one of the greatest creators of video games and he was my direct teacher. Thank you for giving us our favorite Fire Pro-wrestling. You are the god of it.
In addition to Fire Pro Wrestling, Masuda worked prominently on a number of other titles and series, including F1 Triple Battle and Vasteel.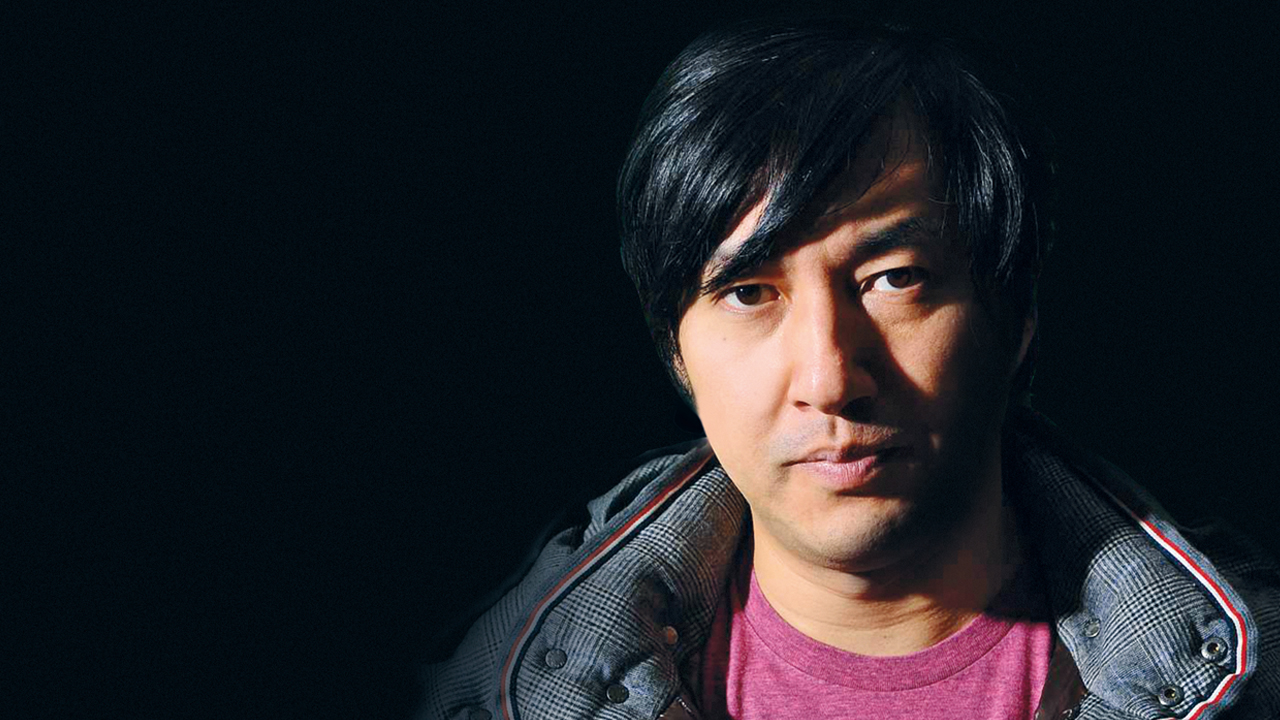 Suda51's games haven't been on Nintendo platforms in recent years. We did see Liberation Maiden on 3DS, but that's about it. Suda51 hasn't put out any of his games on Wii U.
But what about the future? Suda51 did say "it's a possibility" that his future titles will appear on Nintendo platforms while speaking with ExpansiveDLC. He also said the Big N is "always very important to us."
Yeah of course, it's a possibility. I guess we haven't really announced anything yet for Wii U, but for 3DS we had Liberation Maiden.. consoles from Nintendo are always very important to us.
I still remember how, years ago, Suda51 was talking about bringing a new No More Heroes to Nintendo's next-gen console. Wii U has been around for a year already – make it happen!