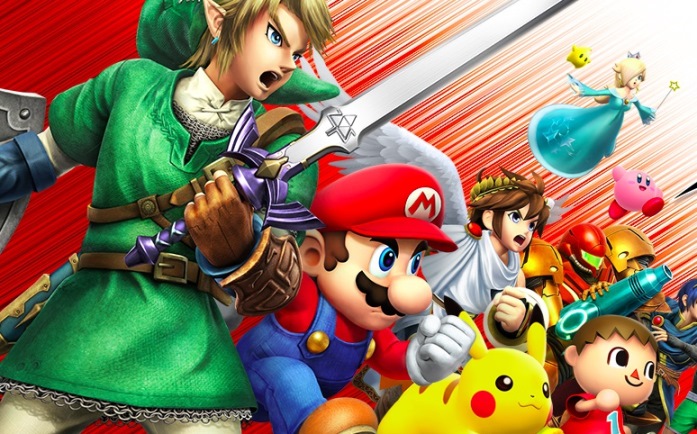 Even before we truly knew what Switch was, rumors have persisted about Smash Bros. appearing on the new platform by featuring content from the games on Wii U and 3DS. Speculation has now picked up once again.
Emily Rogers, who has been both spot on and occasionally off the mark with Nintendo rumors, claims that a Smash Bros. games will be announced and released for Switch later this year. Rogers further says that it will include new content as well as re-worked content from the Wii U and 3DS games.
Rogers isn't sure as to how Nintendo will brand the game. It's possible that it could be a deluxe edition, some sort of sequel, or a full sequel.
Thanks to LukasManak for the tip.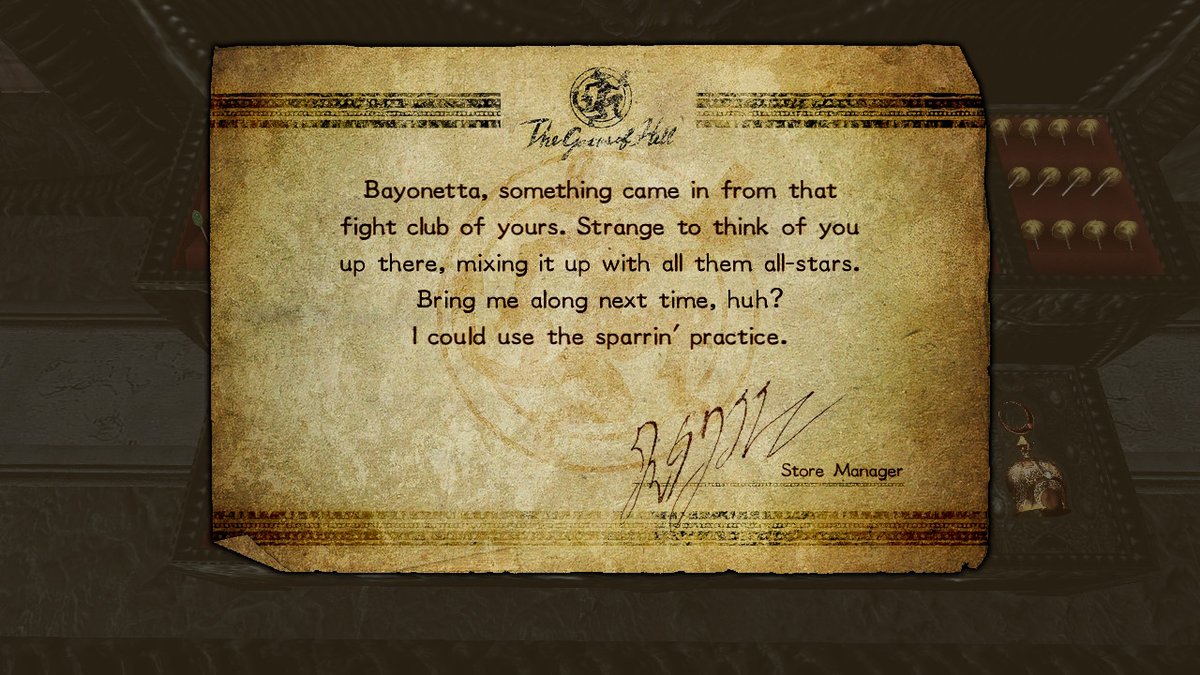 Here's something pretty neat in Bayonetta 2 on Switch. When you use certain amiibo, the message above appears, which looks like a clear reference to Bayonetta's appearance in Smash Bros for Wii U/3DS. It is apparently not in the original Wii U version.
The first thought people are having is that the message could be teasing an appearance of Rodin in an upcoming Smash Bros. title. That's probably looking too much into what's just an Easter egg, but it can be fun to speculate.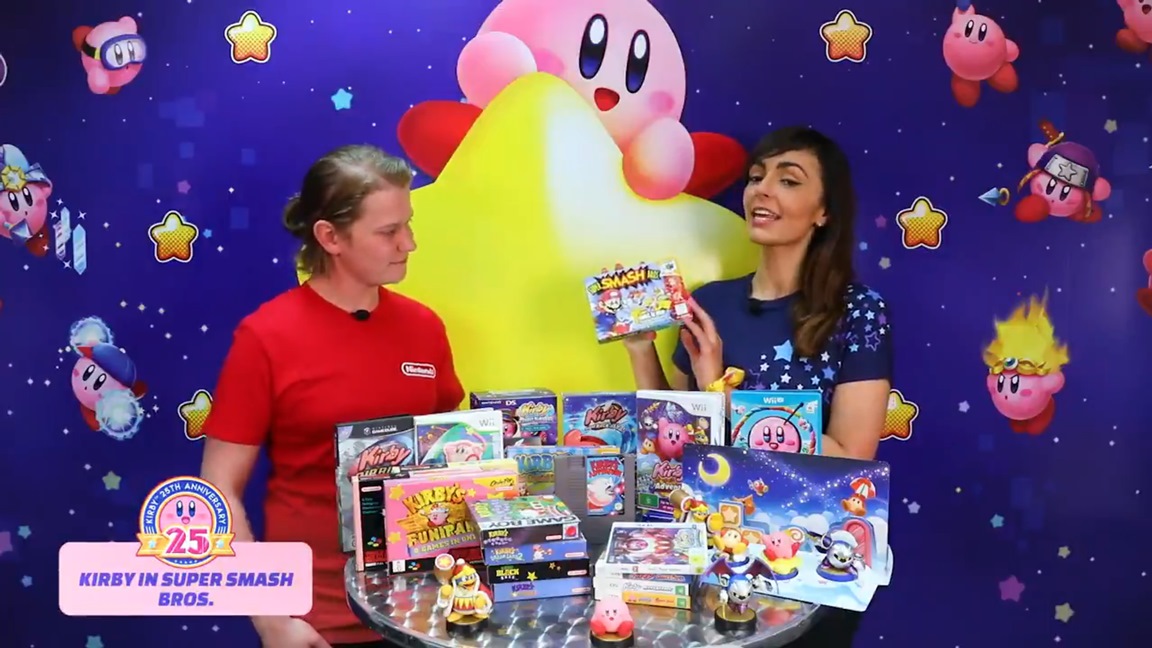 Nintendo Australia is bringing their current coverage of Kirby's 25th anniversary to a close with a new video. There's talk about the character's appearance in Smash Bros. as well as favorite transformations. Check out the video below.
Happy 25th Kirby!

In this final video we share our memories of the Super Smash Bros. series, and our favourite Kirby transformations. pic.twitter.com/orjJKruJax

— Nintendo AU NZ (@NintendoAUNZ) August 25, 2017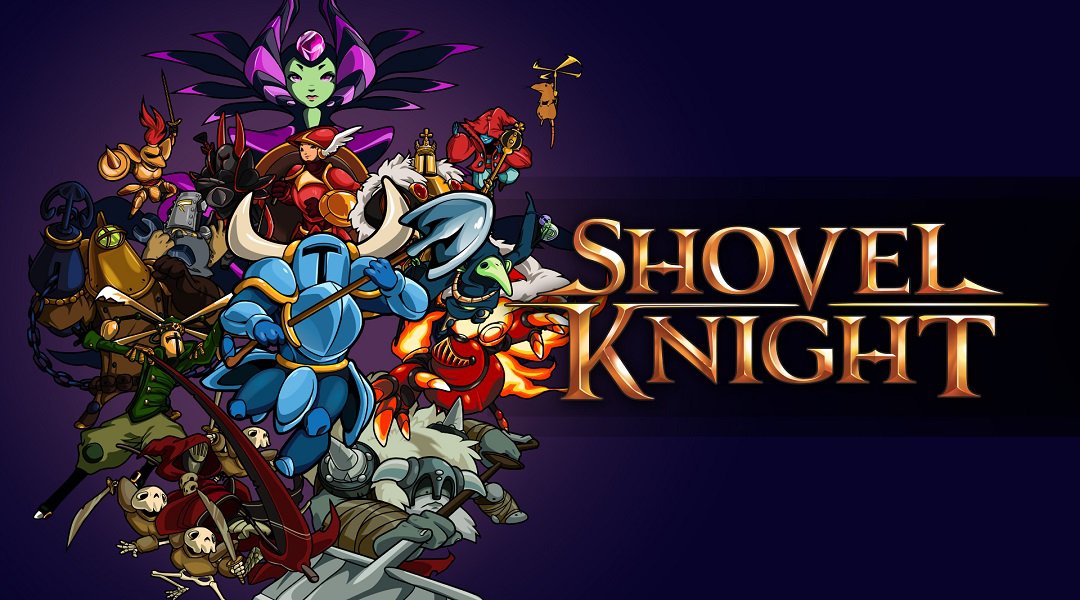 After the final round of content for Shovel Knight is wrapped up highlighted by the King Knight campaign, you can count on Yacht Club Games taking a break from the series for a little while. If and when the studio does return to the IP though, one possibility could see Shovel Knight entering the 3D space with a N64-type game.
This is something we've heard Yacht Club talk a bit about before, but the studio's Nick Wozniak really seems interested in the idea. Wozniak stated the following when asked by AppTrigger where he'd like to see the franchise be taken next:
"Anything? I think one of the things we want to work on in the far future is definitely like a Shovel Knight 64, a 3D platformer. We would all love that. We all love Mario 64 to pieces and would just love to be able to jump into that."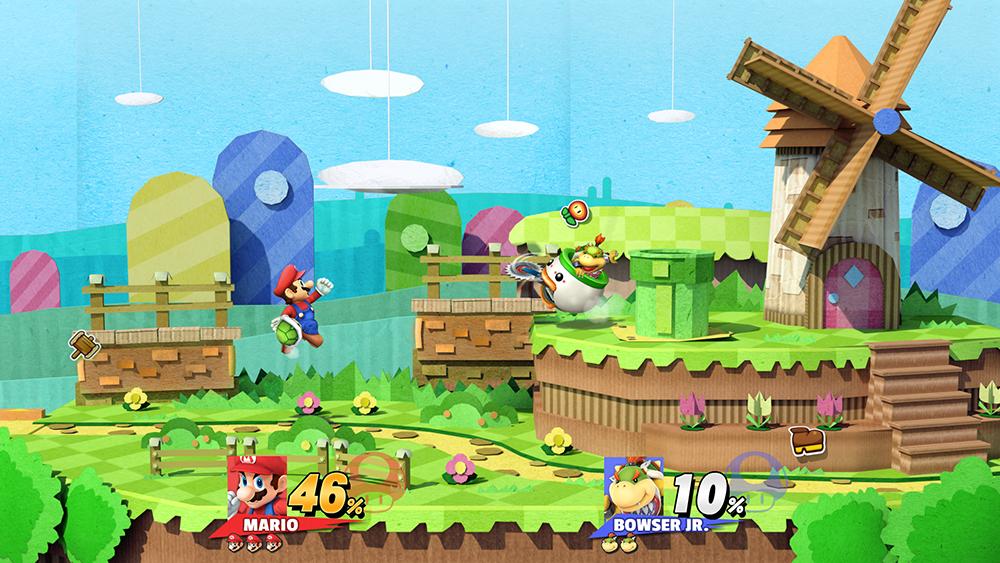 Update 2 (6/1): The person behind the images has come forward confirming that the "leak" is fake. That's the end of it, folks!
---
Update: While it's not been made absolutely official, we can close the book on this one. The evidence here and certain sites such as GameXplain stating outright that the images were fabricated are enough.
---
Original (5/30): One game heavily rumored for Switch ever since the system's reveal is Smash Bros. Early speculation suggested that Nintendo would eventually bring out something that mixes the Wii U and 3DS versions together into one ultimate package. With Nintendo's big E3 presentation just two weeks away, the Smash Bros. Switch rumor is back in the news.
Unconfirmed screenshots from Smash Bros. on Switch are beginning to spread like wildfire online. The images appear to originate from 4Chan. Although anyone can post on the site under anonymity – making some rumors dubious – reports have panned out correctly from time to time in the past. In fact, before Nintendo's Switch unveiling in January, someone accurately leaked the full slate of titles that appeared at hands-on events.
A first glance at the Smash Bros. screenshots would lead us to believe that they're the real deal, or at least that someone put in a lot of effort here. But you know what people say these days: anyone can create a fake leak. Switch will undoubtedly receive a Smash Bros. game at some point, though we definitely can't say that these images can be trusted. If they are true, we're looking at some new content like Target Smash and improved visuals in the 3DS stages.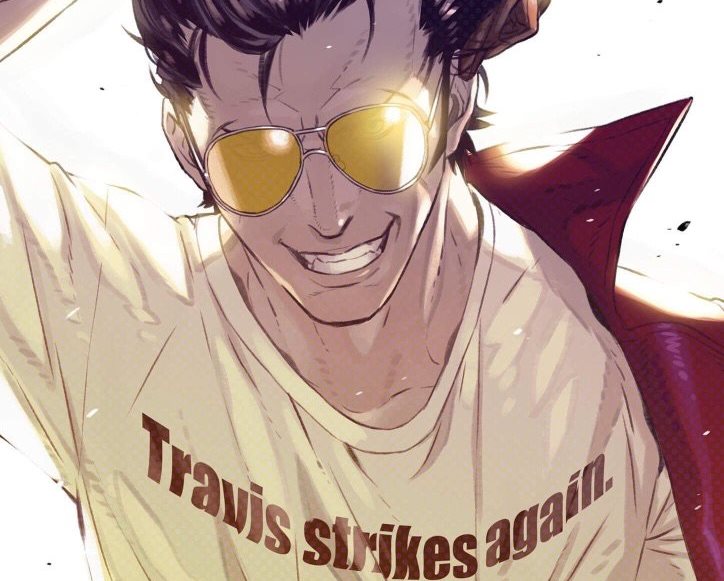 Suda51 appeared on the latest episode of IGN's Up At Noon show this past week. At one point, the No More Heroes creator tackled a few questions about Switch.
First, when asked about whether it's easy developing for the platform and working with Nintendo, he responded by saying that it's extremely easy. He also feels that the environments are in place to make things easy for developers.
Suda51 then said that he's hoping to bring back many familiar characters for his new project on Switch – including Travis Touchdown obviously. He's thinking about how to use the Joy-Con controllers for something like charging Travis' Beam Katana. On Wii, the No More Heroes games had players recharging the weapon by by shaking the Wii Remote.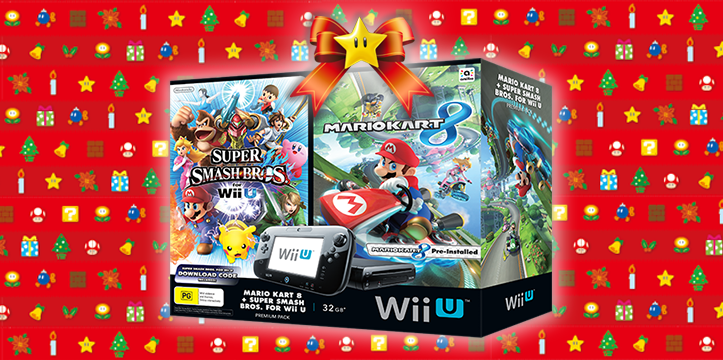 A new Wii U bundle has released in Australia, in anticipation of the holidays. The bundle is currently available and includes Mario Kart 8 pre-installed and a download code for Super Smash Bros. for Wii U. It is priced at AU $429.95. Furthermore, Donkey Kong Country: Tropical Freeze and Pikmin 3 have both been added to the Nintendo Selects list for Australia, each priced at AU $49.95. You can watch a trailer for the Wii U bundle below: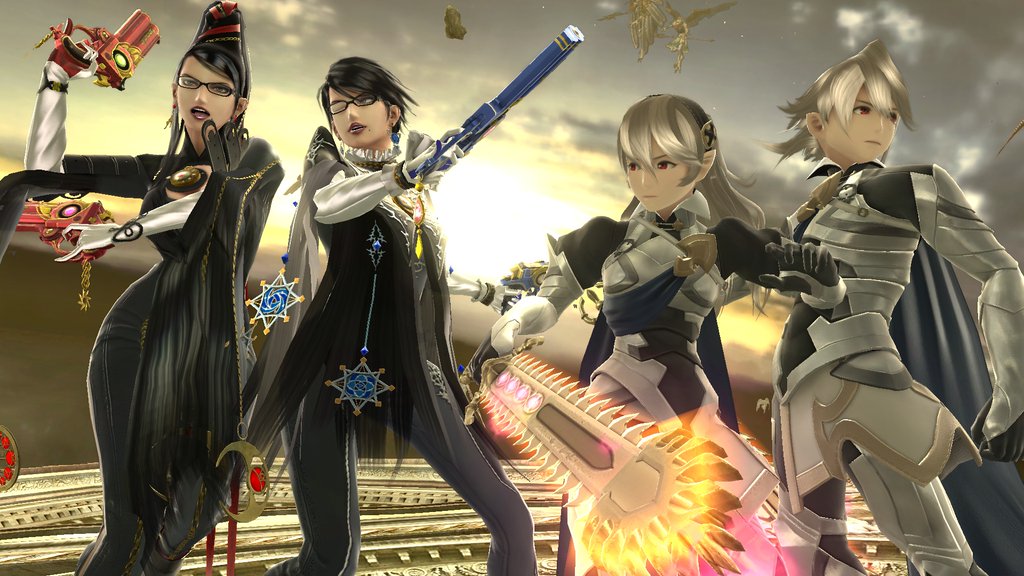 Update: Laura also states that there is no information on GameCube controller support.
---
Laura Kate Dale, who has provided numerous reports on the Switch, has stated that there is a port of Super Smash Bros. for Wii U coming to the Switch. She notes that the port is not targeting a release window, but rather the first six months of the console. She also states that the remaining Smash Bros. series amiibo (specifying Cloud and Bayonetta) will be releasing around the same time as the port. She did not provide any information on if the port would include any new content such as characters, so that much is up for even more speculation.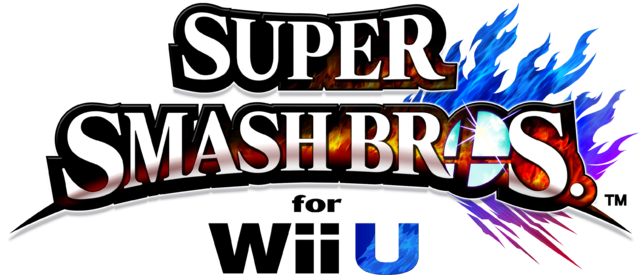 Super Smash Bros. for Wii U will be having maintenance tonight. During this time, network services will be unavailable. Since the maintenance is only listed for the Wii U version, it is most likely just to fix network issues and will not be a balance patch. The times are:
– 5:00 PM PT – 7:00 PM PT (July 28)
– 8:00 PM ET – 10:00 PM ET (July 28)
– 1:00 AM in the UK – 3:00 AM in the UK (July 29)
– 2:00 AM in Europe – 4:00 AM in Europe (July 29)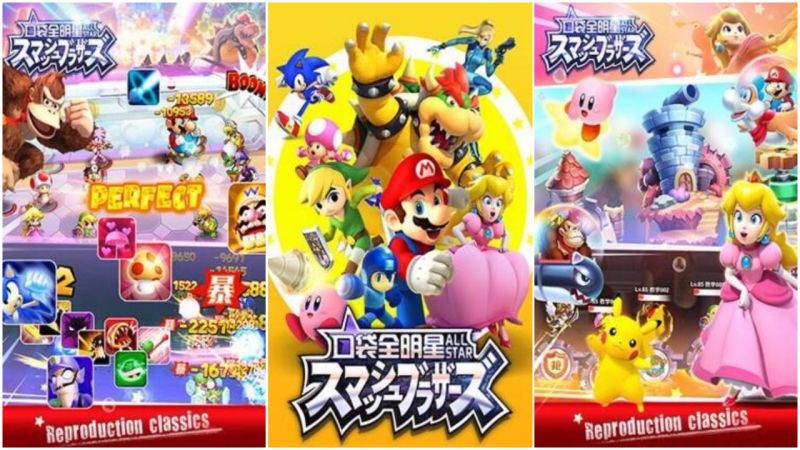 Yesterday we heard about a Splatoon clone from China that recently hit mobile devices. Today, a second Nintendo knock-off was released: "Pocket All-Stars Smash Bros."
Unlike the Splatoon ripoff, the Smash Bros. game isn't a complete copy at least. Nintendo characters are used, but it's card-based and turn-based. Players can level up characters, and buying things is a part of the gameplay as well.
If you're interested in seeing what Pocket All-Stars Smash Bros. is all about, view the video below for gameplay.