4 Corner Games has shared a bunch of new information regarding "I've Got to Run!". We have news pertaining to additional DLC, patch, the European release, and a newly revealed 3DS version. Developer 4 Corner Games has also announced a new project "MMM".
Here's the full rundown:
Final two DLC modes announced
Endless Flip has you running right to left – incredibly hard!
Endless Flight gives you a ton of jumps, but obstacles fly at you. Dodge the obstacles, strategize about when to touch down on the moving platforms.
Patch info:
Reconfirmed support for the Wii U Pro Controller
Totally new menu system (no supporting assets yet, they're on the way as I make progress)
Autosaving (Highly requested by players – still implementing it, but it's going to be in the patch)
European launch:
Still in the works
Will be version 1.1 at launch
I've Got to Run: Complete Edition!
Coming to PC, Mac, and Linux platforms first, followed by a release on Nintendo 3DS and another platform (that I can't announce yet)
The Nintendo 3DS version will contain an exclusive mode, as will the unannounced version (not the same mode).
4 Corner Games is working full time on a game that is codenamed MMM
No further details are available.
The 3DS version of Mutant Mudds will be gaining its free update next week, Renegade Kid has confirmed. It will be available starting on July 3 in both North America and Europe.
For those unaware, Mutant Mudds' update offers the following:
20 New Ghost Levels (originally released on Wii U) – Bringing total level count to 80.
Mid-level Checkpoints – Toggle on/off to suit your desire.
4 Hidden Playable Dev. Team Characters.
New Ghostly Chip-tune Tracks.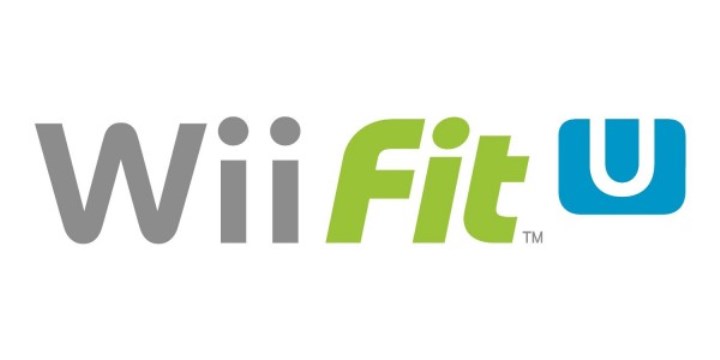 Nintendo has released a new update for Wii Fit U, bringing the game up to version 1.3.0.
The new patch adds a whole bunch of things. Players can now experience an additional 12 Walking Challenge and 12 Climbing Challenge courses, features, and more.
You can find the official Miiverse update message and full update notes below.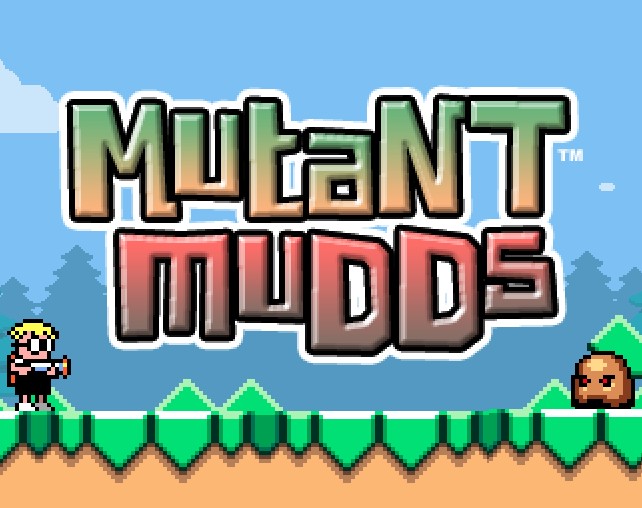 We heard last week that the upcoming Mutant Mudds update for 3DS has been approved by Nintendo of America. Now the patch has received the same approval in Europe.
Renegade Kid co-founder Jools Watsham shared on Twitter:
The 'Deluxe' 3DS update for Mutant Mudds has passed NOE approval. Release date to be announced soon.

— Jools Watsham (@JoolsWatsham) June 16, 2014
Renegade Kid co-founder provided an update on Twitter today about the status of Mutant Mudds' 3DS update.
He said:
The 'Deluxe' 3DS update for Mutant Mudds has passed through the first approval gate at NOA. Waiting on the second gate of approval…

— Jools Watsham (@JoolsWatsham) June 13, 2014
Still waiting on NOE approval.

— Jools Watsham (@JoolsWatsham) June 13, 2014
For those unaware, the update will bring the "Deluxe" content over to the 3DS.
Hello Players!

I hope you're having fun playing I've Got to Run! I can tell you that as the developer, it's awesome to watch players posting high scores and competing. The game was designed with this in mind, and it's really exciting!

I would like to take this opportunity to let you guys know what is currently in the update that I'm developing for I've Got to Run! Please note, however, that the patch is not done, and could take some time to come out.

Update Notes:
BUG FIX: When a player hasn't played a mode yet, it no longer shows "NaN" with a star. It will now read 0 with no star, as intended.
Pro Controller Support
Updated High Score Screen (still a work in progress)
Rearranged Title Screen
Ability to use buttons in the menu.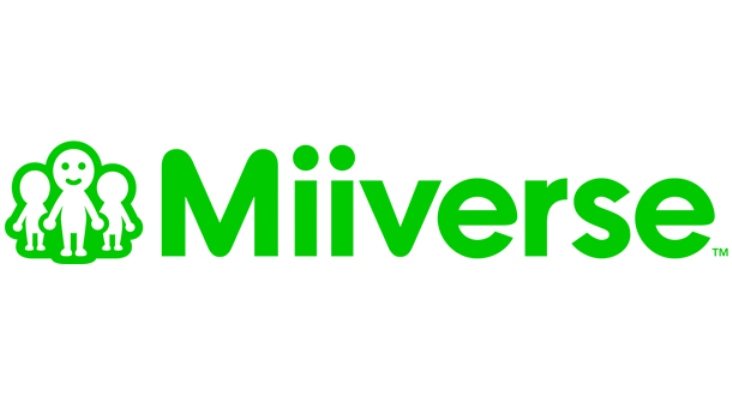 A new Miiverse update has gone live for all versions of the social network.
Today's update brings about four notable changes. The amount of time you need to wait between posting comments has been reduced from 3 minutes to 2 minutes, the character count for posts and comments has been increased to 400, the notifications screen will now display up to 50 notifications, and Your Activity Feed now shows posts that your friends or people you're following have given a Yeah to.
You can find the full update notes from Miiverse's Marty below.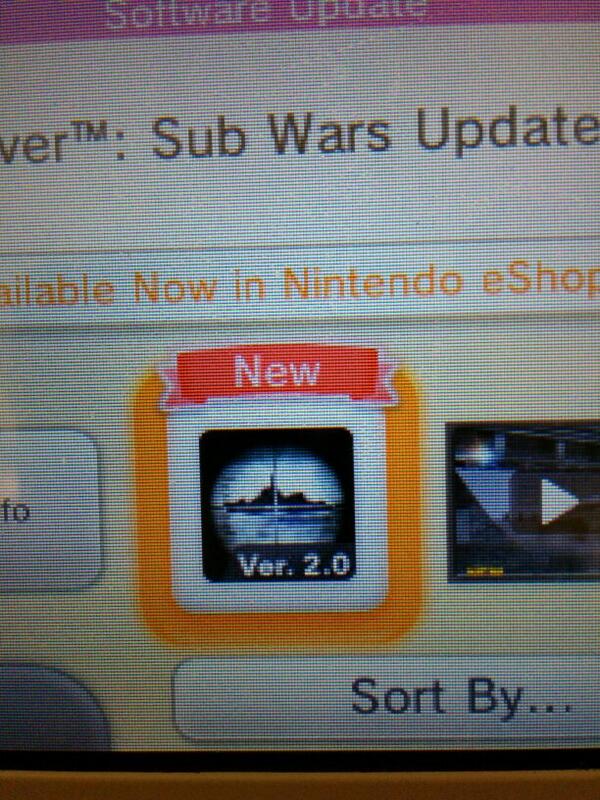 Update: Here's a look at what's new: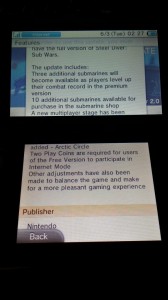 ---
The 2.0 update for Steel Diver: Sub Wars is now available. To obtain it, head on over to the eShop and initiate the patch download. Simple enough!