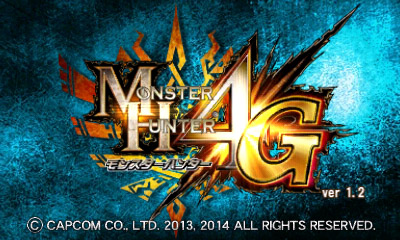 Capcom has released a new update for Monster Hunter 4 Ultimate in Japan. Version 1.2 mainly tackles issues with illegal guild quests.
Players can still play locally or offline without the latest update. However, DLC and Internet play will force the patch.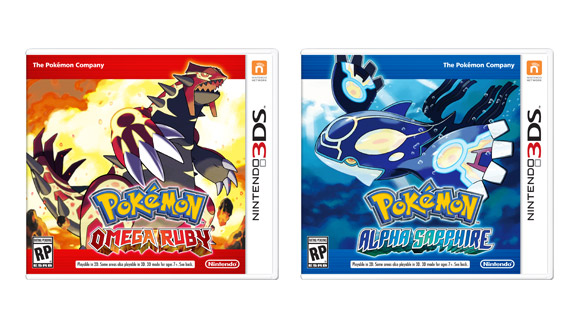 A patch for Pokemon Omega Ruby/Alpha Sapphire was released earlier this week. Nintendo has now confirmed a second update for the two games, which is due out early next month.
Version 1.2 of Pokemon Omega Ruby/Alpha Sapphire addresses a specific issue towards the end of the game. Some players have encountered a problem where the game stops during the ending movie. Once the new update is released, this should no longer be an issue.
Mighty Gunvolt's new update and downloadable content will arrive this Friday in North America, Inti Creates has announced.
The company confirmed on Twitter a short while ago:
SURPRISE! We here at Inti just love surprises, so we wanted to tell you that Mighty Gunvolt Ver. 2.0.0 and DLC is coming THIS FRIDAY! 😀

— Gunvolt Official (@GunvoltGame) November 26, 2014
Take a look at this post for an overview of the Mighty Gunvolt update and DLC.
Art of Balance has been updated to version 1.01 in North America, developer Shin'en has confirmed. The same patch will be out in Europe shortly as well.
Here's the update news straight from Shin'en:
Art of Balance (Wii U, eSHop) has been updated to version 1.01 (US). EU patch on the way too.

— Shin'en Multimedia (@ShinenGames) November 24, 2014
Art of Balance patch: - Fixed Pause crash (very rare) - Fixed Tower Tumble 'Draw' issue - Stability and quality improvements 🙂

— Shin'en Multimedia (@ShinenGames) November 24, 2014
TOO DX has released a first update for Sportsball – version 1.0.01. The patch makes a few changes and addresses several bugs.
Read on below for the full update notes.
Changes:

Changed Sportsbrawl Pro rules to stock with bombs.
Controllers inactive for 1 minute will no longer rumble until a button is hit again.
Added a rumble on spawn
Changed level background graphics
Players must now hold the + button to pause matches

Bug Fixes:

Fixed an issue where matches would restart twice in Sportsbrawl when a tackle happened by the winning team after victory.
Fixed memory leaks on exiting the match scene.
Fixed an issue where match number would not save to the replay data, displaying match # 0 on the results screen for all replays.
Fixed an issue with replays where saved object references were not correctly loaded. This resulted in free lances on moving platforms not syncing movement.
Fixed a soft lock issue when saving replays without enough space left in the common block. Now the replay will fail to save and an error message will be displayed.
Fixed an issue where after playing a 60 minute match and watching the whole replay, loading another replay may cause a crash.
Adjusted the timing of the intro animation to sync up the intro music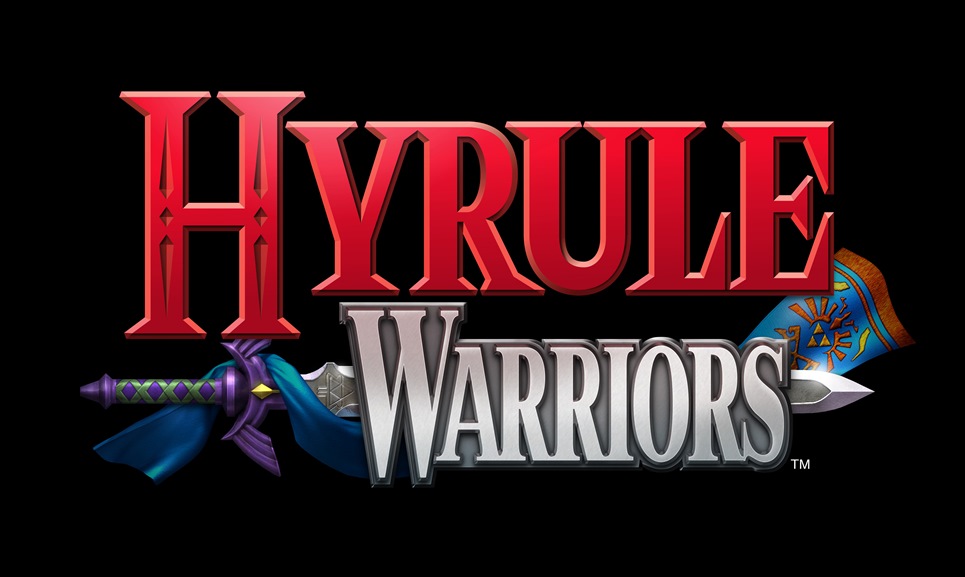 Next week, Hyrule Warriors will be receiving a new update. The game will be brought up to version 1.4.0.
Koei Tecmo updated the Japanese Hyrule Warriors website today with details about what the update will include. First, as previously mentioned, the title will be gaining amiibo support. Koei Tecmo is also increasing the level cap and the number of materials raised, and there will be new potions as well as new medals.
Hyrule Warriors' next update will be available on November 27.
Nintendo put out a new update for Miiverse earlier today. It brings about the promised functionality of allowing visitors to view profiles without having to sign in on PC/smartphone, and the list of connections on the User Page now shows each user's favorite post.
Below are the full update notes from Miiverse's Marty:
We know that the latest Smash Bros. 3DS update makes some balance changes to certain characters. Nintendo, however, didn't provide a specific breakdown of what specific changes were made.
That's where the SmashBoards come in. Users on the forum have created a massive lineup of patch notes for the new Smash Bros. update. If you're interested in checking out the individual character changes, be sure to check out this link.
Thanks to RetroReid for the tip.
Thanks to for the tip.
A new Pokemon Bank update is now available, and it takes up 210 blocks. Version 1.2 can be downloaded by accessing the 3DS eShop. The specifics of today's update are unclear, but the patch is likely related to Pokemon Omega Ruby/Alpha Sapphire.