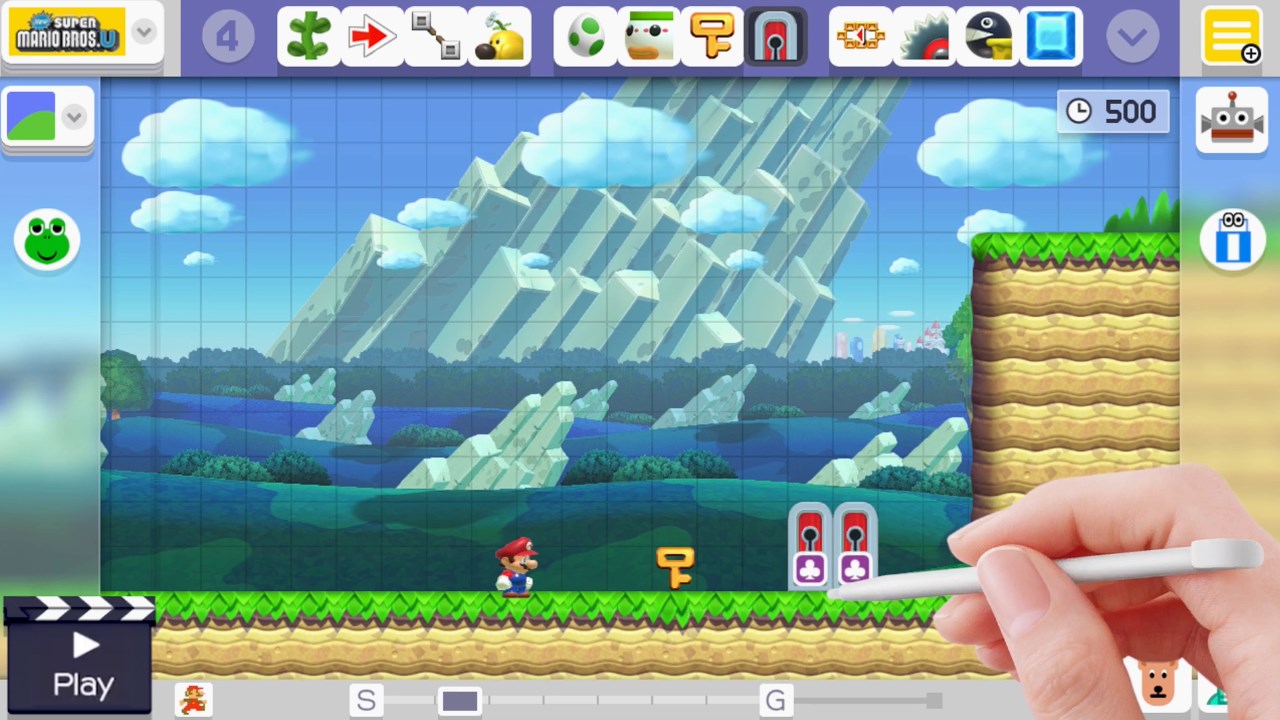 Nintendo uploaded Japanese patch notes for Super Mario Maker's next update, though it's pretty much a recap of what was already revealed during yesterday's Nintendo Direct. Version 1.40 will add new items including Skewer columns and keys, Super Expert Mode in 100-Mario Challenge upon clearing Expert mode, and ranking categories for world records and the number of first clears on courses on the Super Mario Maker Bookmark site. Nintendo is also making adjustments for a more pleasant gaming experience.
Super Mario Maker version 1.40 will be out next Wednesday. The download will require 361MB of free space.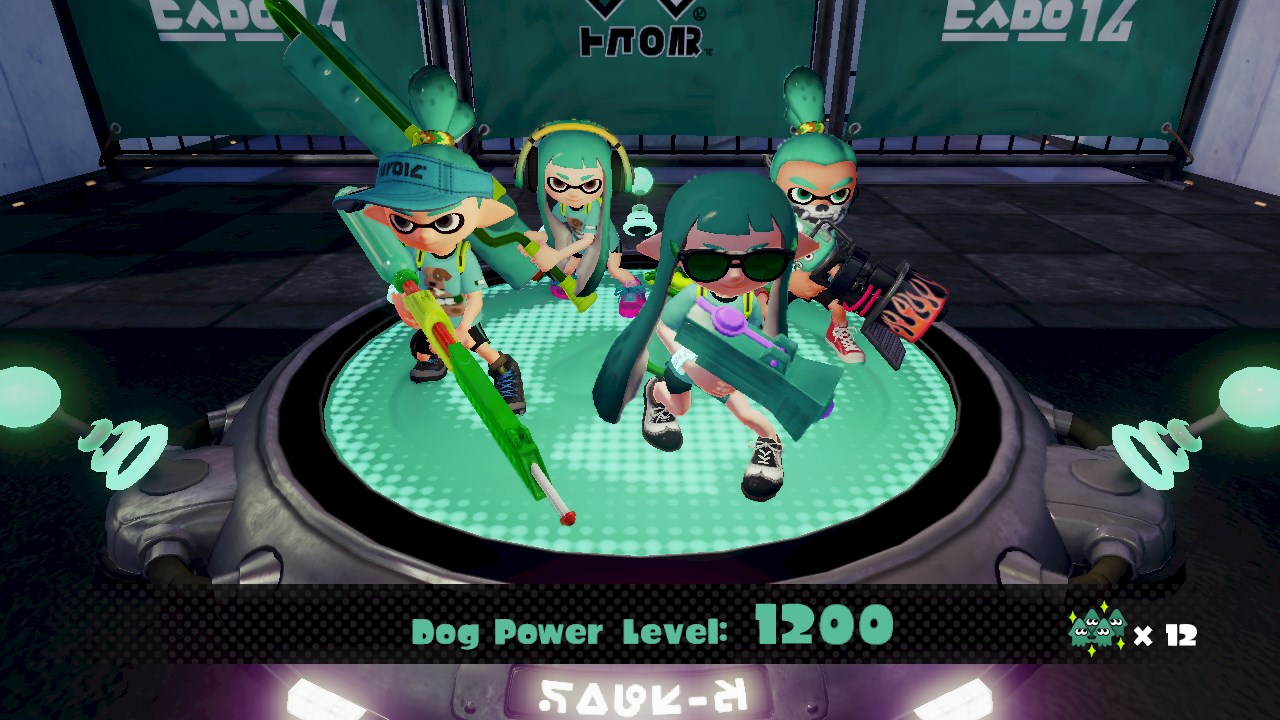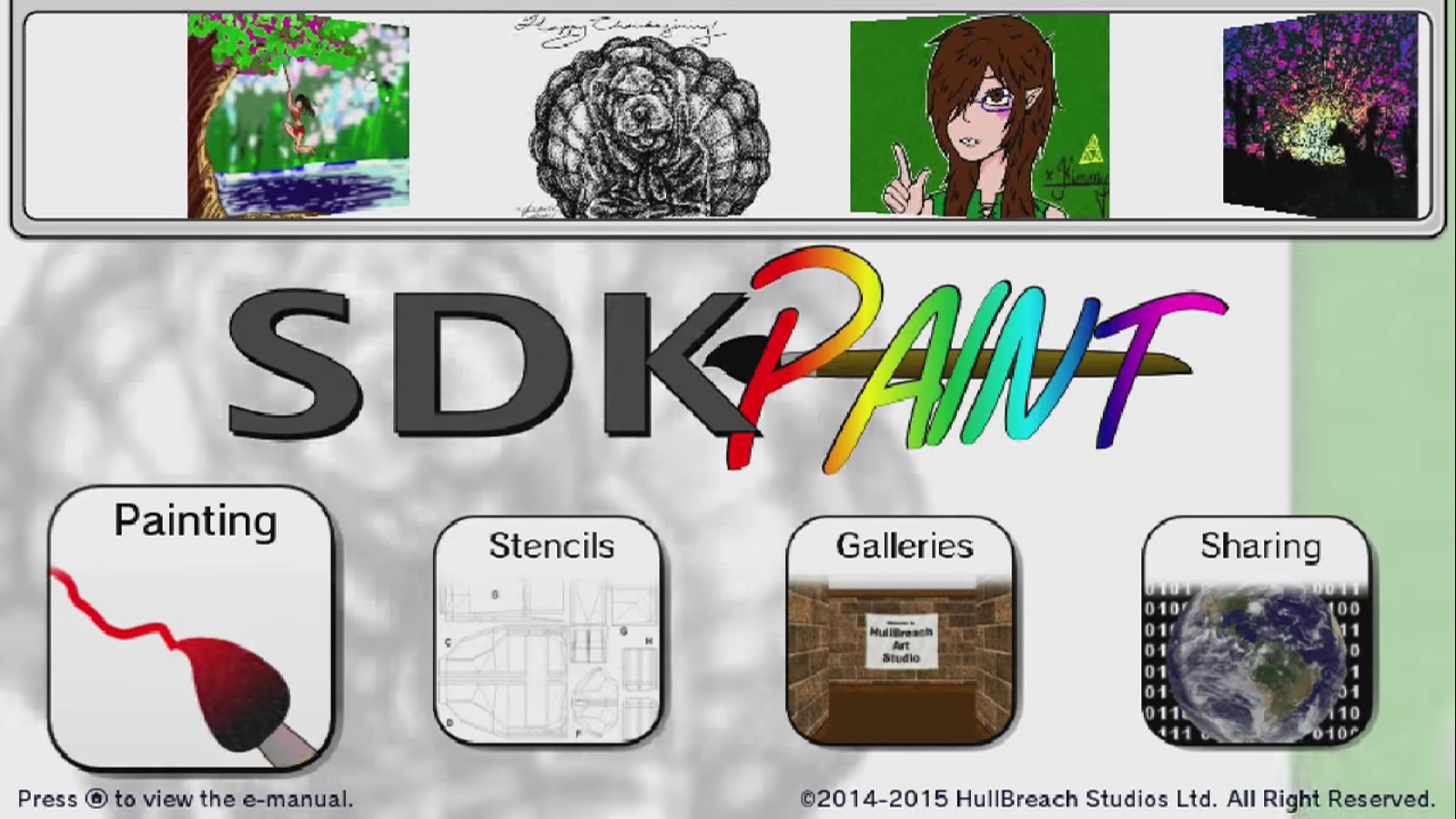 HullBreach Studios has one final update lined up for SDK Paint. Later in Q1, version 4 will be released. The patch will introduce new features as pack-ins or add-on content.
Here's what's included in version 4:
General – All menus in 720P
General – Music on all menus
Painting – New erasers: square, round, smudge
Painting – New brushes: Charcoal, Highlight, Oil, Watercolor
Painting – Load existing art without leaving screen
Painting – Fix to opacity bug with Undo/Redo
Stencils – Tomeling Pack: Texture
Galleries – Autofocus depth-of-field
Galleries – Faster 720P, removed 480P
Galleries – Cheatsheet for controls
Slideshows – New feature to view art animated with music
Slideshows – Pack 1: Carousel, Cascade, TBA
Sharing – Online gallery posting
Sharing – Miiverse Stamps
The following add-on content will also be available:
Slideshows – Pack 2: Cubes, Wobbler, TBA
Slideshows – Pack 3: (Modes TBA)
Slideshows – Pack 4: (Modes TBA)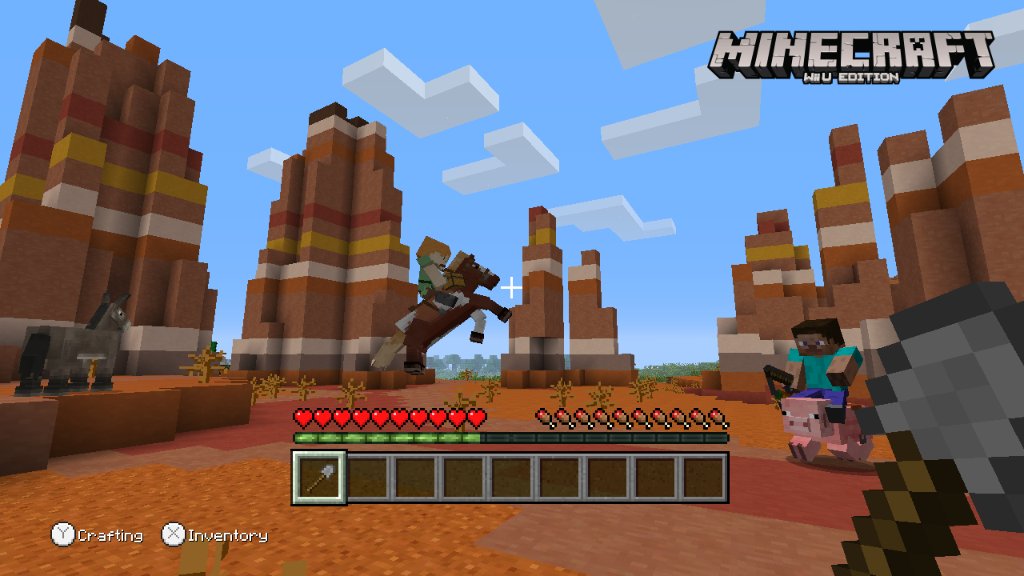 Minecraft: Wii U Edition's third update is available, and it's the biggest one yet. It's now been brought in line with Xbox 360 title update 33. The game has added a bunch of new potions, blocks, mobs and biomes along with updated features and fixes.
Head past the break for the full patch notes.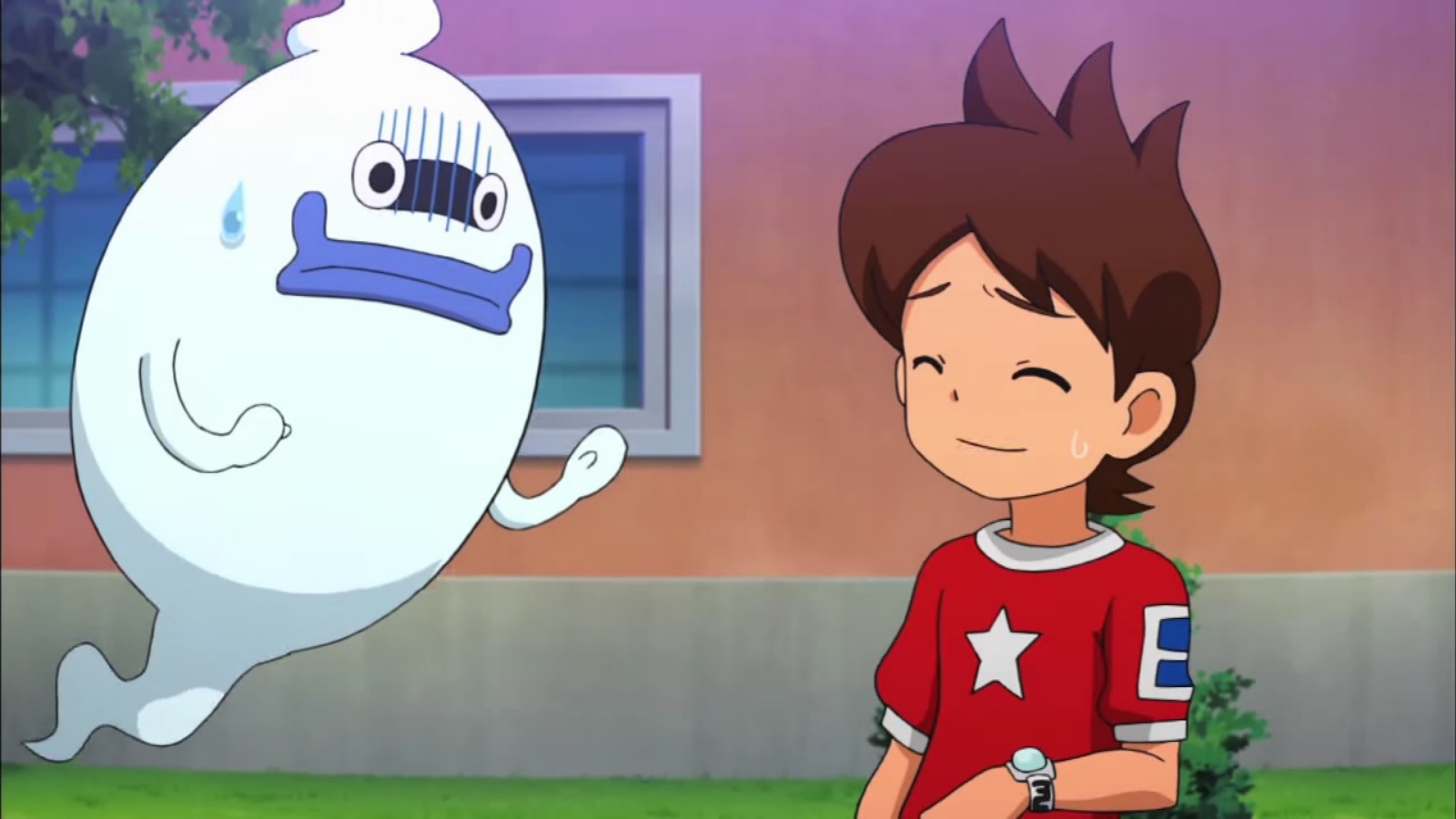 Nintendo has pushed out a new update for Yo-kai Watch in North America. Version 1.2 is now available. After applying the update, it will be possible to play in Spanish or French by setting the system language to the respective language.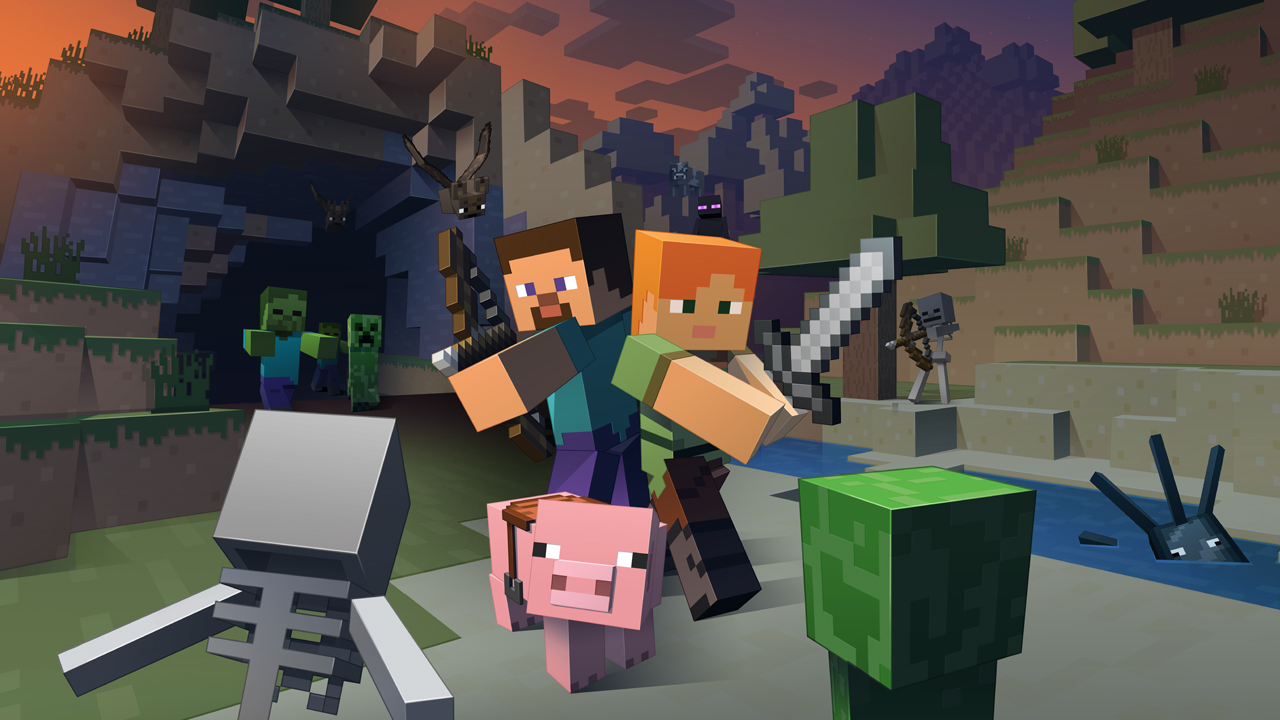 Minecraft: Wii U Edition should be on the lookout for an update. As of tomorrow, a new patch will be made available.
4J Studios teased on Twitter today:
There will be an update for #MinecraftWiiU rolling out tomorrow 🙂 pic.twitter.com/PlJ97cLrog

— 4J Studios (@4JStudios) February 25, 2016
Remember: Minecraft: Wii U Edition will be undergoing maintenance later today. It'll be wrapped up by 6:30 PM PT / 9:30 PM ET.
Thanks to Zack S for the tip.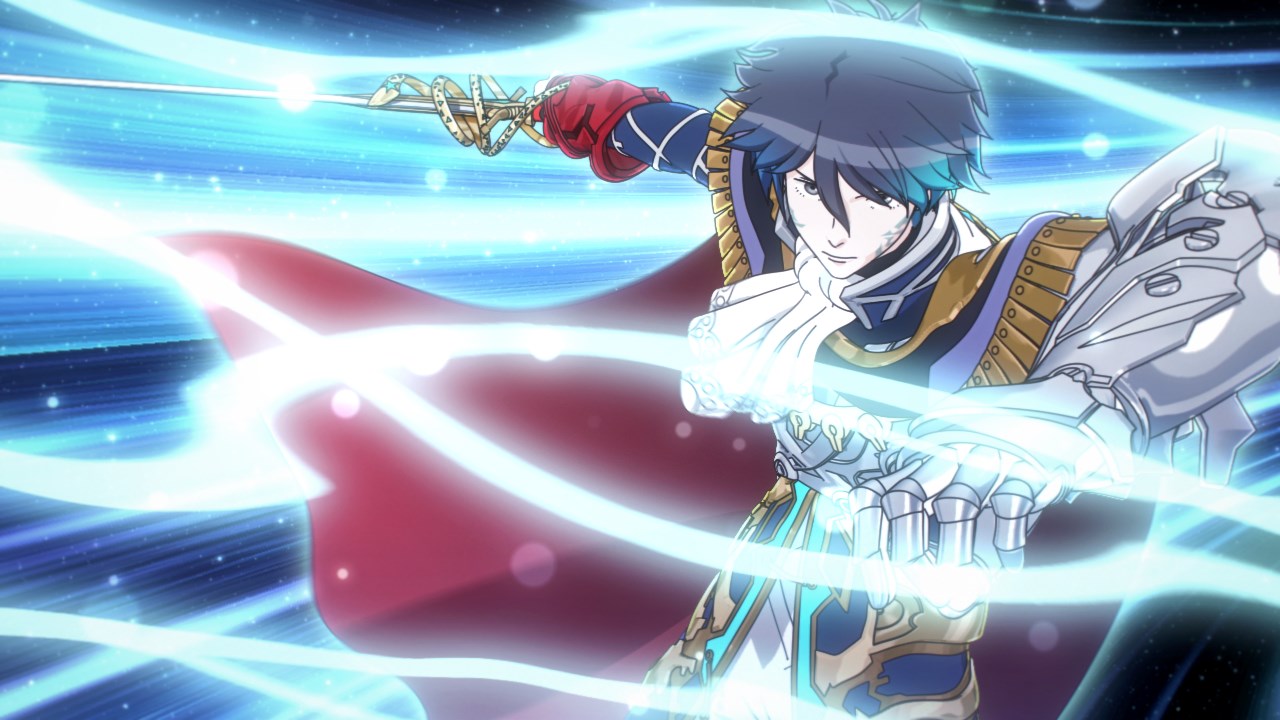 Nintendo and Atlus have released a new update for Genei Ibun Roku #FE. Players can download version 1.1 starting today.
Perhaps as expected, this new update doesn't appear to do a whole lot. Nintendo's patch notes say some problems have been fixed so that the game can be played more comfortably.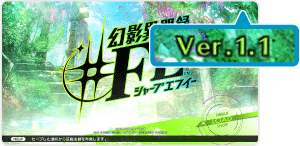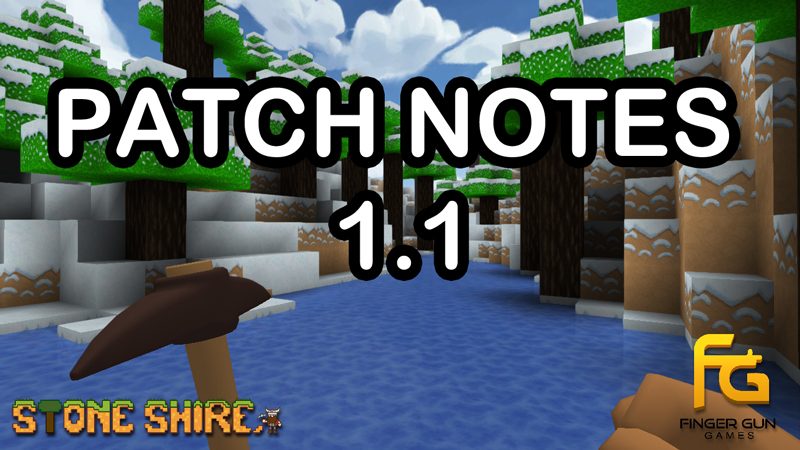 Finger Gun Games has been hard at work on Stone Shire's 1.1 update during the past few months. If all goes as planned, it will be available in early March.
Stone Shire's patch adds a number of elements like lit and dark areas, water blocks, and the ability to craft different doors. There's also off-TV play, support for the Wii U Pro Controller and Classic Controller, and more. Read the full patch notes here.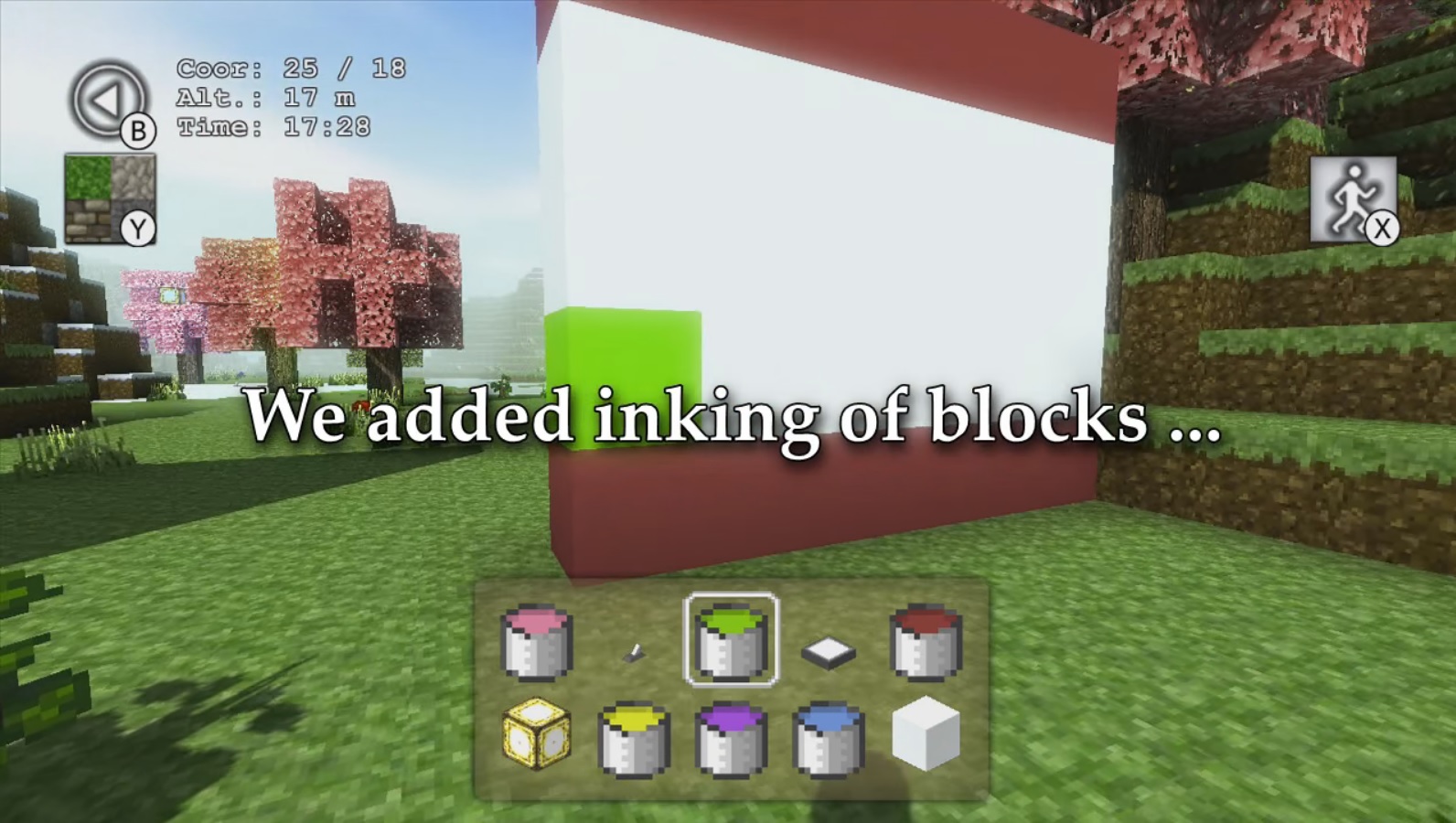 Noowanda has published a third video which showcases the first update for Discovery. Check it out below to see the new functionality of inking blocks.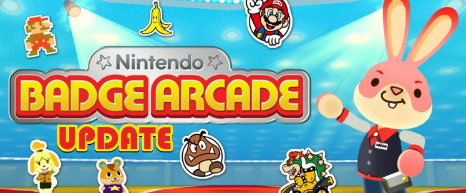 In Japan, Nintendo Badge Arcade has received a new patch. Version 1.3.1 is out now. As of this moment, I don't believe it's available in western territories.
As far as the patch goes, it doesn't do a whole lot. Nintendo says that some problems have been fixed so that the game can be player more comfortably.