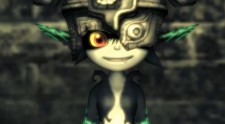 1 hour ago
By
Brian
(
@NE_Brian
)
12 Comments
Update: Other Wii download listings on the server include The Legend of Zelda: Skyward Sword, Super Paper Mario, and Metroid: Other M.
---
Yesterday we made mention of a listing found within Nintendo's servers for The Legend of Zelda: Twilight Princess HD. It was unclear at the time just how valid that speculation was, but additional evidence has emerged to support the original rumors. Just to be clear, the official description in Nintendo's database is "The Legend of Zelda: Twilight Princess HD" – note the "HD" on the end. But naturally we don't know what will come from that listing at this time.
Another item found within the same server is for Super Mario Galaxy. Unlike Twilight Princess, this does lacks the "HD" term at the end. It's listed twice – once for Japan, and again for Europe. Super Mario Galaxy is already out on the Japanese Wii U eShop, but today's findings could be a sign of an upcoming European release.
Note that even though these listings were absolutely uncovered on Nintendo's servers, we're still marking these posts as rumors. It's always best to maintain some skepticism without an official confirmation!