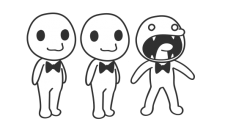 16 hours ago
By
Brian
(
@NE_Brian
)
0 Comments
Fans have data-mined Super Smash Bros. for Wii U in hopes of finding secret goodies. Based on the latest discoveries, it seems like there were some rather interesting plans for the game.
Source Gaming's data-mining suggests that the new Smash Bros. could have received a Rhythm Heaven character (Chorus Men) as was originally speculated quite some time ago. There may have also been plans for a Dr. Mario stage.
Here's the full rundown from Source Gaming:
The Share menu (Sharing Mii Fighters, Snapshots and Video) is present in the Wii U version. The text for it is the same (AFAIK). There are no additional fighter characters. However…

C:\SSB4\ui\replace\chr\chr_00 chr_00_Virus_01.nut

C:\SSB4\ui\replace\chr\chr_11 chr_11_Virus_01.nut

C:\SSB4\ui\replace\chr\chr_12 chr_12_Virus_01.nut

Lastly… C:\SSB4\ui\replace\chr\stock_90 stock_90_Virus_01.nut

This strongly suggests that Dr. Mario was going to receive a stage. Perhaps the three different Viruses had a different effect on the players (Chill could freeze, Weird could give the effect of Lip's Stick and Fever could give players fire breath). There's no way to tell as the models and stage have been removed.