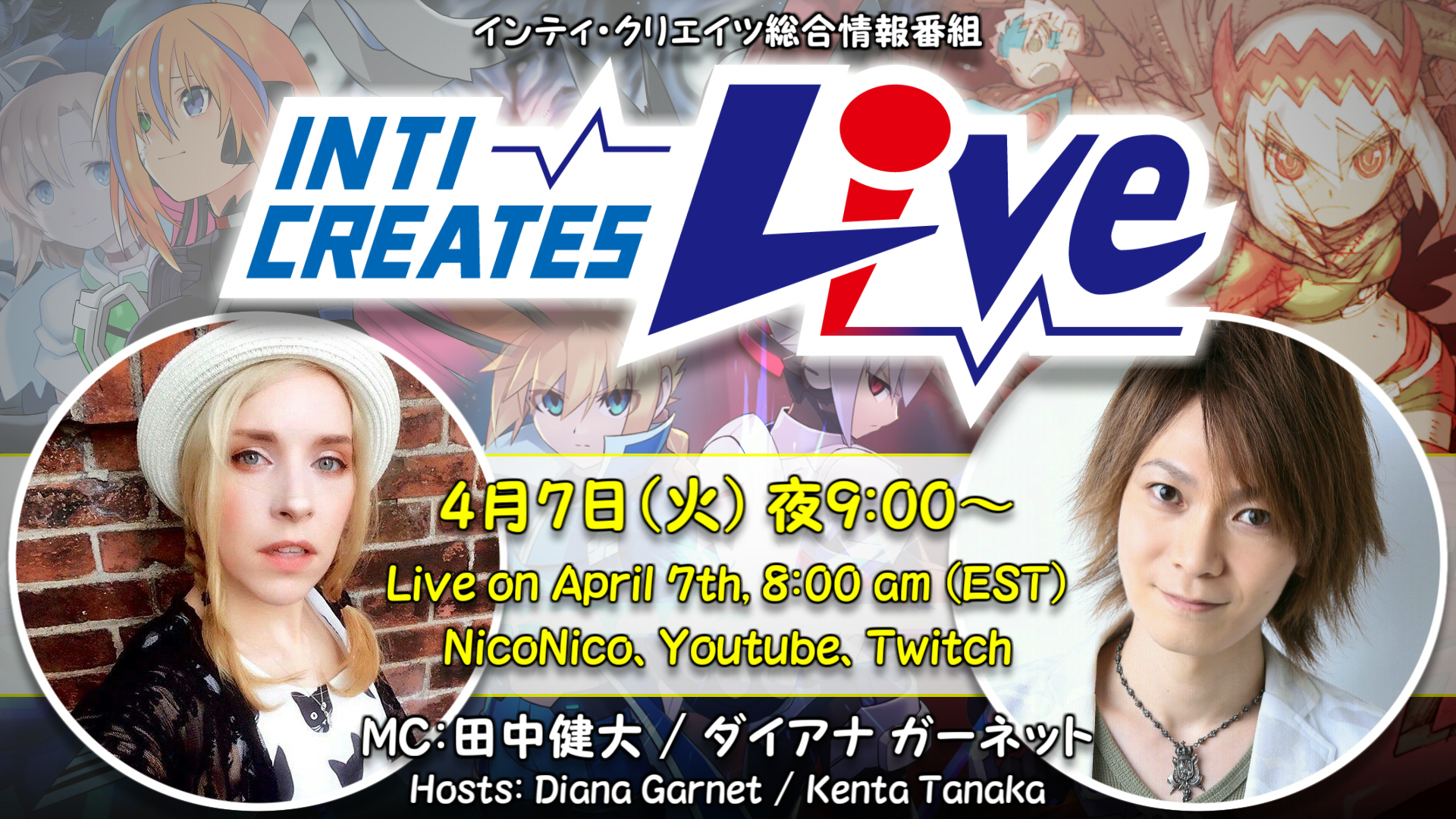 Inti Creates has brought all kinds of Switch support in the last year with games such as Dragon Marked for Death, Blast Master Zero, and the Gunvolt series (among others). Well, it's possible we could see more announcements such as these soon, as the developer confirmed that they would be bringing back their live stream presentation after 3.5 years.
This bilingual presentation (Japanese & English) is scheduled for Tuesday, April 7 at 8am ET and it brings with it two new hosts which will be Diana Garnet (who is the singer of the DMFD theme song) and Kenta Tanaka (voice of Bandit in DMFD). Inti Creates has assured that there will be new information on their upcoming projects in this episode as well as "special announcements" to enjoy.
There is also to be a special video message from the producer of Dragon Marked for Death, Yoshifumi Hashimoto, that the blog post mentions you won't want to miss.
For more information on this presentation (episode #11 in Inti Creates' live stream series), check the source below.
After the 1.5-year anniversary of Dragalia Lost, lots of content has been reveled for updates of the game this month. Game director Yuji Okada discusses some of this content in a long column on the Dragalia Lost official news forum.
The discussion delves into the game's difficulty, the returning Fire Emblem: Lost Heroes event, and in-game mechanics such as crafting, chain-co-abilities, and new skills. He also talks some more about the characters included in the Scars of the Syndicate raid event and showcases Grace, a shadow-attuned staff adventurer, that will be added to the event soon (picture below).
He wraps it up with thanking the fans for their continued support and mentions he will be back soon with more content to share. He also says that players can receive 100 Fafnir Medals & 100 Fortifying Crystals for logging in this month.
For new art shared in his discussion, check out the gallery below, and for all of the director's comments, click on the source below.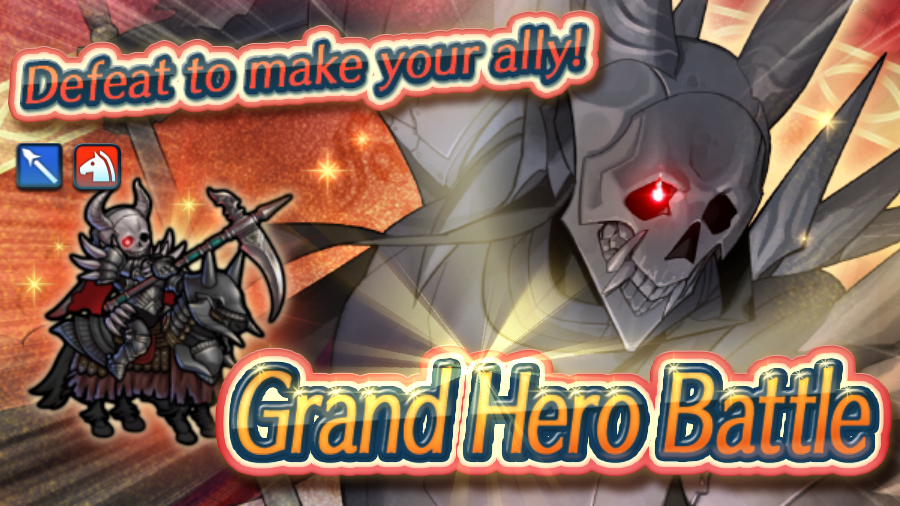 Fire Emblem Heroes has updated its content with a few new experiences for players.
First, there have been additional hero intros added into the "Meet Some of the Heroes" page, including- Bramimond, Sothe, Tibarn, Reyson, Leanne, and Naesala.
Next, heroes dressed as bunnies are back in a new summoning event, including Xander, Chrom, Lucina, and Camilla. The first summon in this focus will not cost any orbs.
And finally, Death Knight returns in some special maps for the Grand Hero Battle and there are even limited-timed quests to check out if you've completed a map before.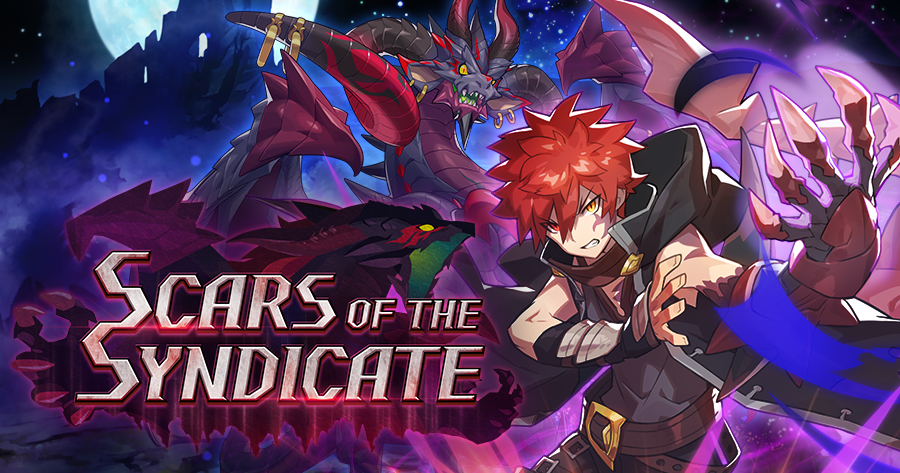 Dragalia Lost's new raid event, The Scars of the Syndicate, will begin on March 30, 11PM PT and it comes with a lot of new content for players to enjoy.
First off, Dragalia Lost is rewarding players with the gift of 10 Blessed Ethon Ashes & 100 Amplifying Crystals, simply for logging in now.
Then, once the raid begins, a sixth mana circle (named the mana spiral) will be added for certain characters. These characters are three star variants of Althemia, Vice, and Erik.
Finally, this raid event brings a new character to the story- a revenge-filled newcomer named Aldred.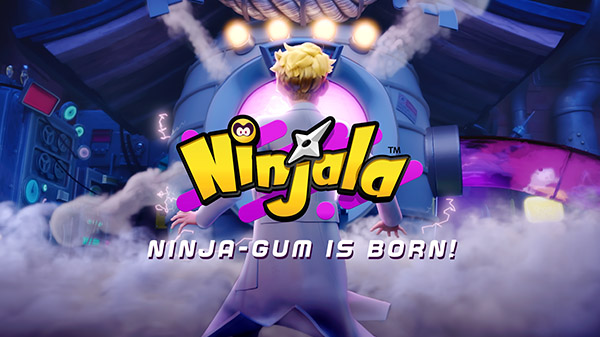 GungHo Online Entertainment has released a CG movie for Ninjala, their upcoming free-to-play battle royale game featuring ninjas. The roughly 10 minute trailer is completely done in CG and gives a bit of backstory into the world of Ninjala.
This particular video is entitled "Ninjala Episode 0: Ninja-Gum is Born," hinting that this may be the first part in a larger story to be fleshed out by the developers. Check out the full video below and keep an eye out for more Ninjala videos such as these in the future.
Ninjala is set to release on May 27 for the Switch.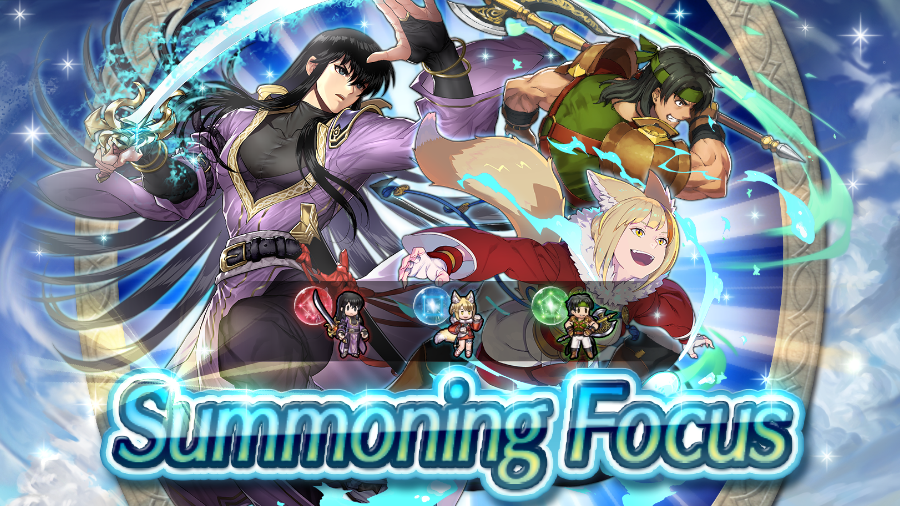 Fire Emblem Heroes has a new summoning event for heroes with Even Wave skills. These are the heroes that get certain stat boosts for one turn at the start of even-numbered turns. They will be featured as five star variants and the first summon in this focus won't cost any orbs.
Also, new weapons and weapon's skills are available to refine in the weapon refinery. These weapons include: Inveterate Axe, Candied Dagger, Blue-Crow Tome, and Gleipnir.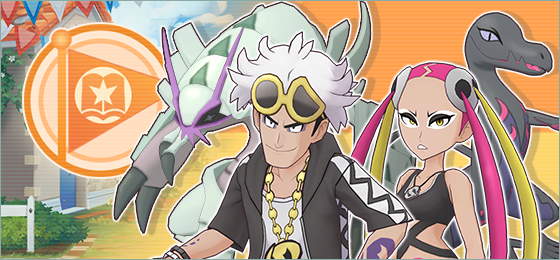 The Team Skull Crash Course event in Pokemon Masters has just been released, bringing with it the new Sync Pairs of Guzma & Golisopod and Plumeria & Salazzle.
This story event focuses on these Sync Pairs as well as expanding on the new feature of using Travel Tokens to traverse on the Event Map. Each player can also expect 150 Gems to be rewarded to them when they log in for the new event.
Feel free to check out the full list of content added in this update from the first source below.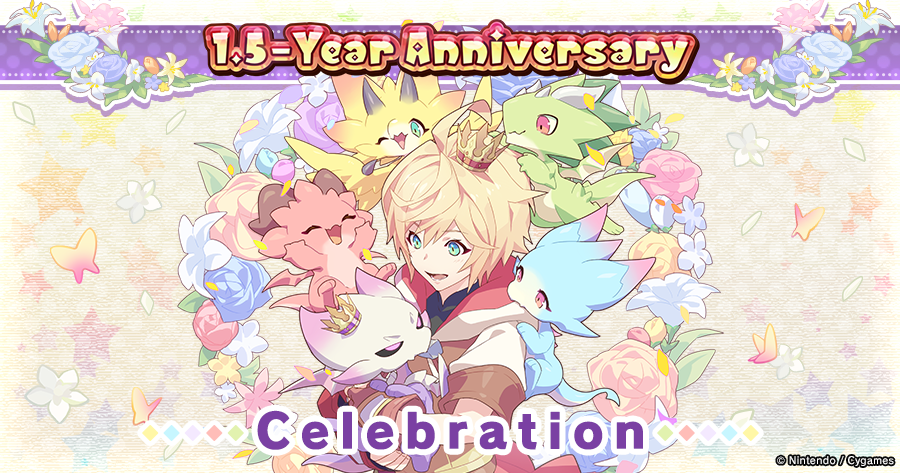 Dragalia Lost launched its 1.5-year anniversary celebration today and there is a lot of new content coming with it. Several summoning events are live simultaneously as well as new log-in bonuses, campaigns, and stickers.
All of the new content is listed below and feel free to check out the source for more details and the dates of their availability.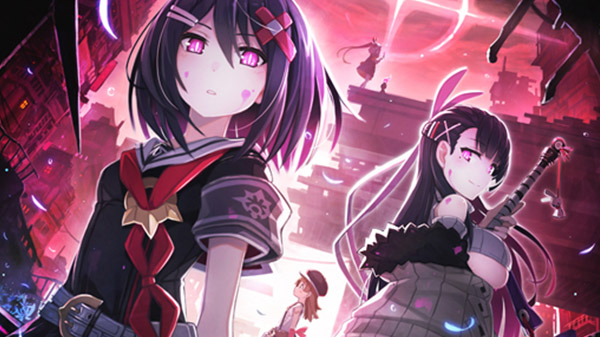 Very recently, the 3D dungeon crawler Mary Skelter Finale was announced for Switch. Now, the latest issue of the Japanese magazine Dengeki PlayStation has confirmed the release for the console versions of the game.
Both the Switch and PS4 version will be released on August 27 in Japan and will cost 8,030 yen to download from the eShop. There will also be a 10,560 yen limited edition available for the game's launch.
The magazine issue also mentioned there will be six playable protagonists in the game, many of which are returning characters.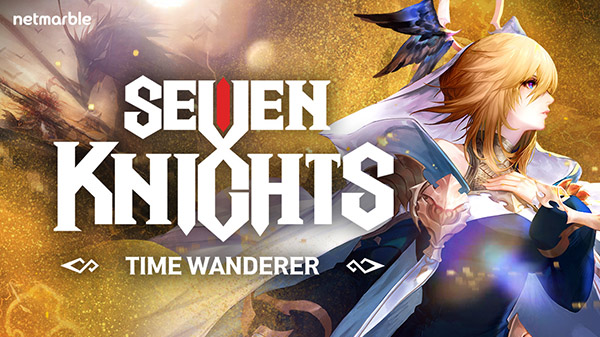 In 2018, developer Netmarble announced that the mobile RPG Seven Knights was being ported to Switch. Now, after a couple years of silence on that announcement, the developer has released a new trailer for a Switch game called Seven Knights: Time Wanderer.
Seven Knights: Time Wanderer is to be an "alternate story" to the original and it follows the travels of a protagonist named Vanessa, who is the eight member of the Seven Knights. The game is set to release on Switch in June for Japan but there has been no clear confirmation of an English release at this time.
You can check out the short trailer below.