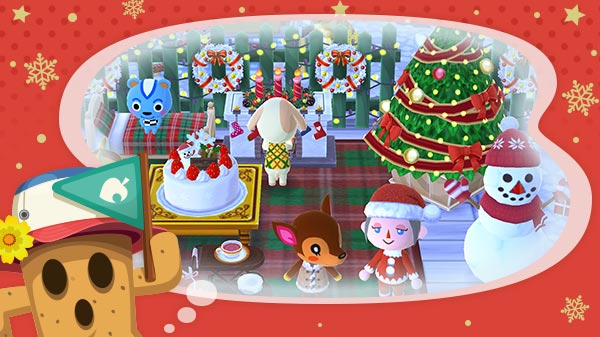 In keeping with wintertime festivities, Animal Crossing: Pocket Camp seems to be holding a Christmas event. The event starts November 30.
The event will allow players to do exactly what a Christmas-themed event should allow: Craft Christmas trees among other festive objects. Not much more has been announced yet, but fans of the game are advised to stay tuned when the event is launched.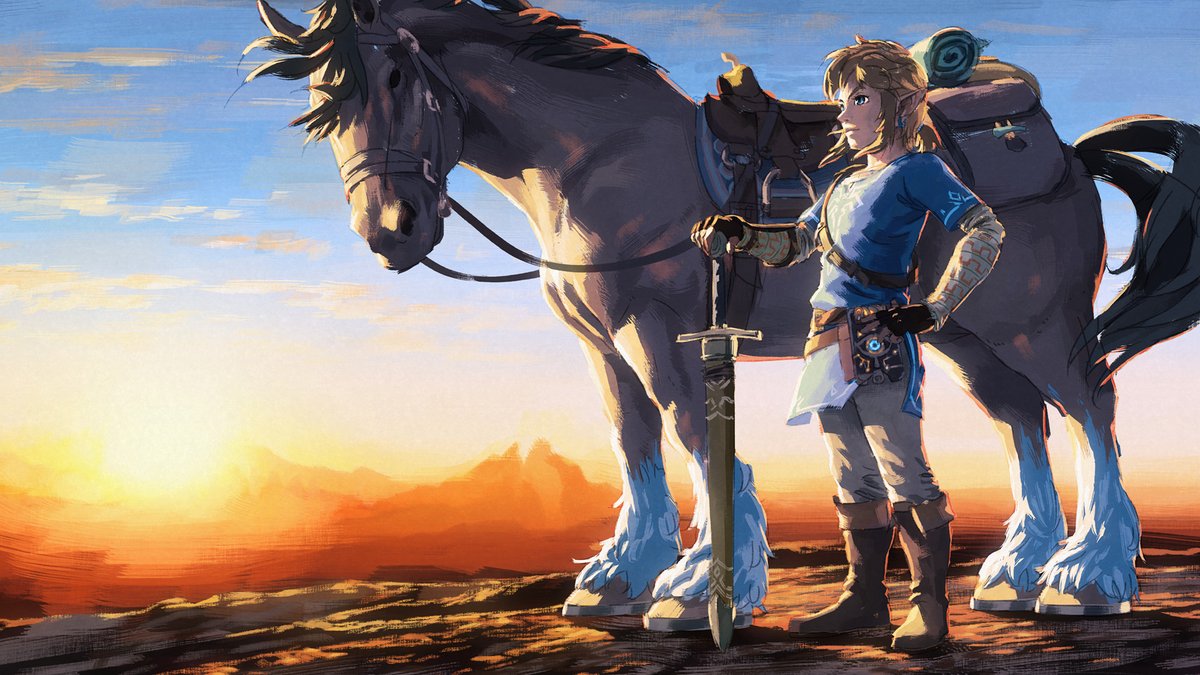 As long as you're subscribed to the Breath of the Wild news channel on Switch, you should have gotten your punctual item distribution from Mr. Fujibayashi, the game's director.
This time, he has a few wise words about horse taming, as well as free gifts in the form of of a Swift Carrot, two Endura Carrots, and two Apples. Just click the notification to receive the gifts.
Free vegetables! This is serious business, guys– stop horsing around and get taming.
Source: Switch news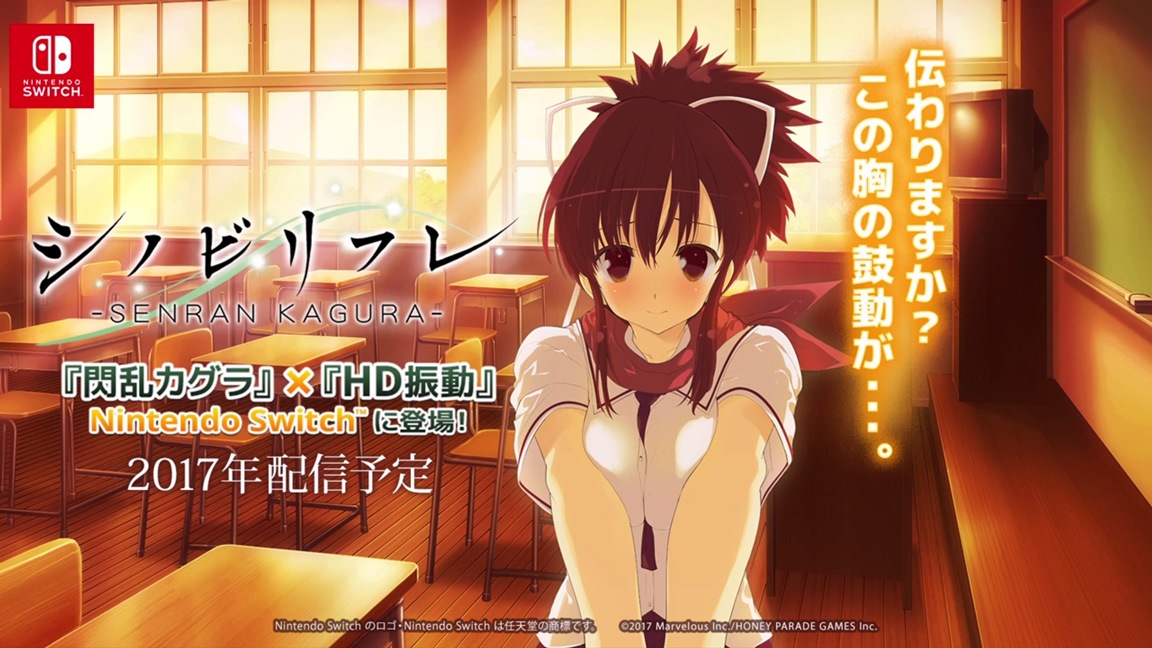 It was recently revealed that Shinobi Refle: Senran Kagura would be released on the Switch on November 24. On top of that, there seems to be a day-one DLC character named Yumi.
A recurring character in the Senran Kagura brand, Yumi is a serious girl with grey hair and light blue eyes. She goes on sale when the game releases for 926 yen, which is about equal to $8.20 USD.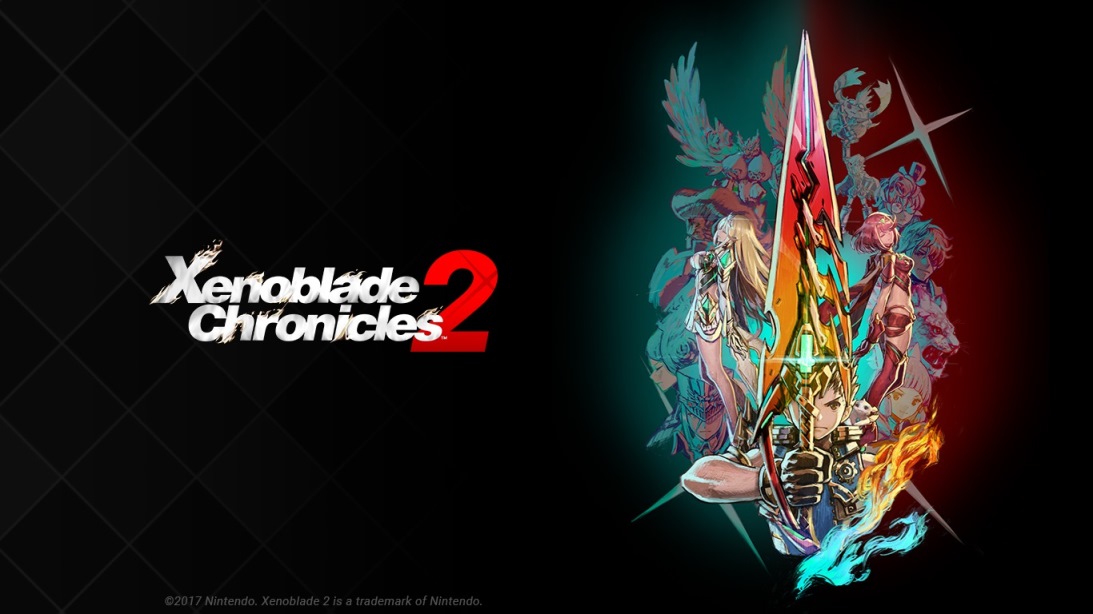 Nintendo of Japan has just cut the ribbon on the Xenoblade Chronicles 2 website. Though it is 100% in Japanese, translations can be found online.
If you don't know Japanese and aren't willing to translate, don't worry. There will also be an English site eventually.
For now, you can visit the site by clicking below.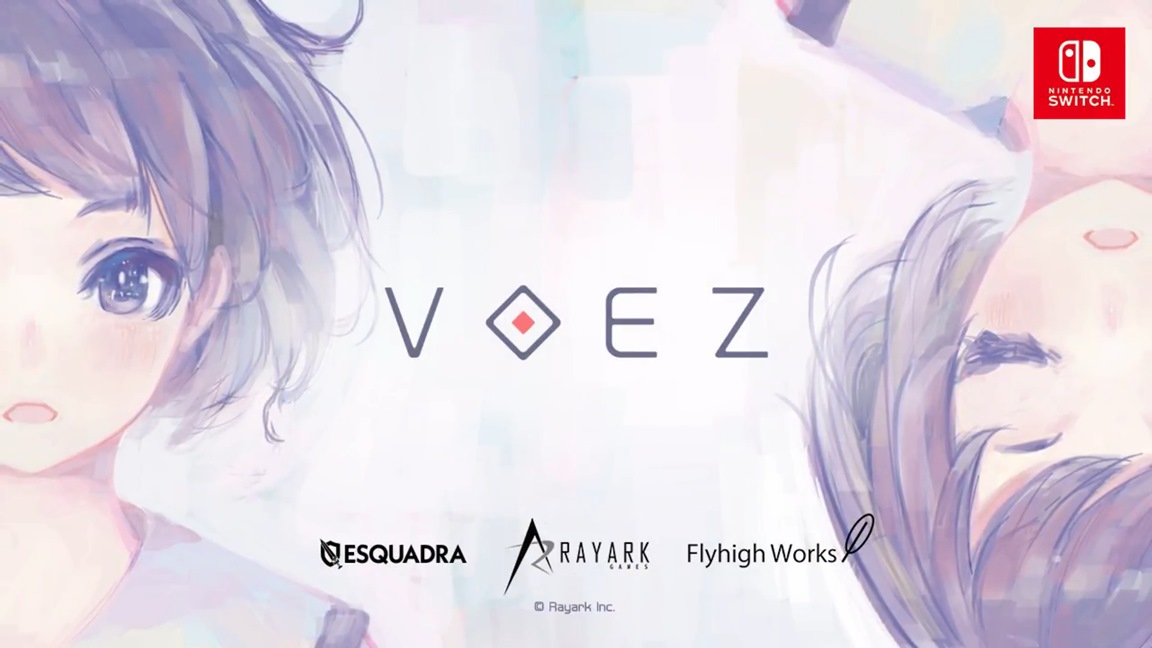 Flyhigh Works has released a new video for version 1.3 of Voez on the Switch. Update 1.3 includes a bunch of new songs, 14 in total.
It's good to know that the developer is continuing to add songs to the game. The update is scheduled for tomorrow, November 9, but you can watch the trailer in anticipation below.
Dispatch Games posted a trailer today for Penguin Wars, which has just been announced for the west for "early 2018."
The developer stated that the game is planned to become available for the US and Europe at the same time. You can check out the new trailer below.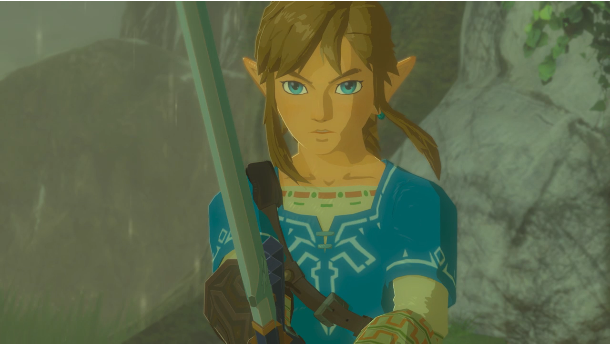 It's basically tradition at this point: Nintendo continues to give out weekly free ingame items for Breath of the Wild on Switch. Just head to your news page and make sure you're subscribed to the Zelda channel!
This week, the game's director Hidemaro Fubuyashi has some armor-enhancing items for us. These are as listed here: Yellow Chuchu Jelly (x3) and Electric Keese Wing (x3).
The director pairs the items with a helpful tip on how to use them: "Levelling up the Rubber Armor set twice will give it the 'Shockproof' effect." It's implied that the electrifying items will, when brought to a great fairy fountain, help in upgrading the Rubber Armor set.
Stay tuned for more Breath of the Wild distributions.
Source: Switch news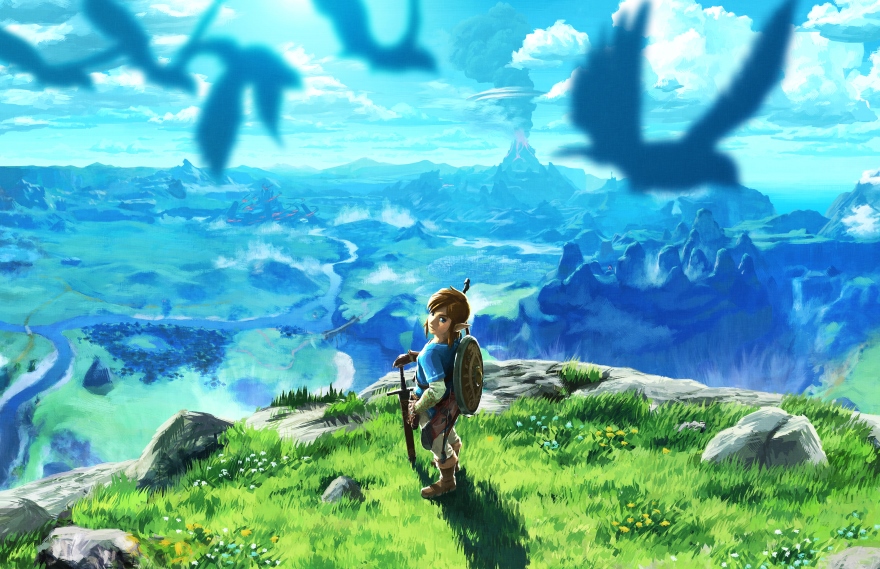 Nintendo is still going strong with their weekly Breath of the Wild item distribution. In order to get the free items, of course, you need to be subscribed to the official news channel. If you're subscribed, you should start getting friendly messages from Fujibayashi, the director of the game.
This week, Mr. Fujibayashi's gift includes all the ingredients to make a mighty salt-grilled crab. These are as follows: Razorclaw Crab, Mighty Porgy, Mighty Bananas, and Rock Salt. Just start the game from the notification launch button in order to get all this.
The director leaves us with a set of instructions: "Cook these ingredients together for the powerful dish."
Source: Switch news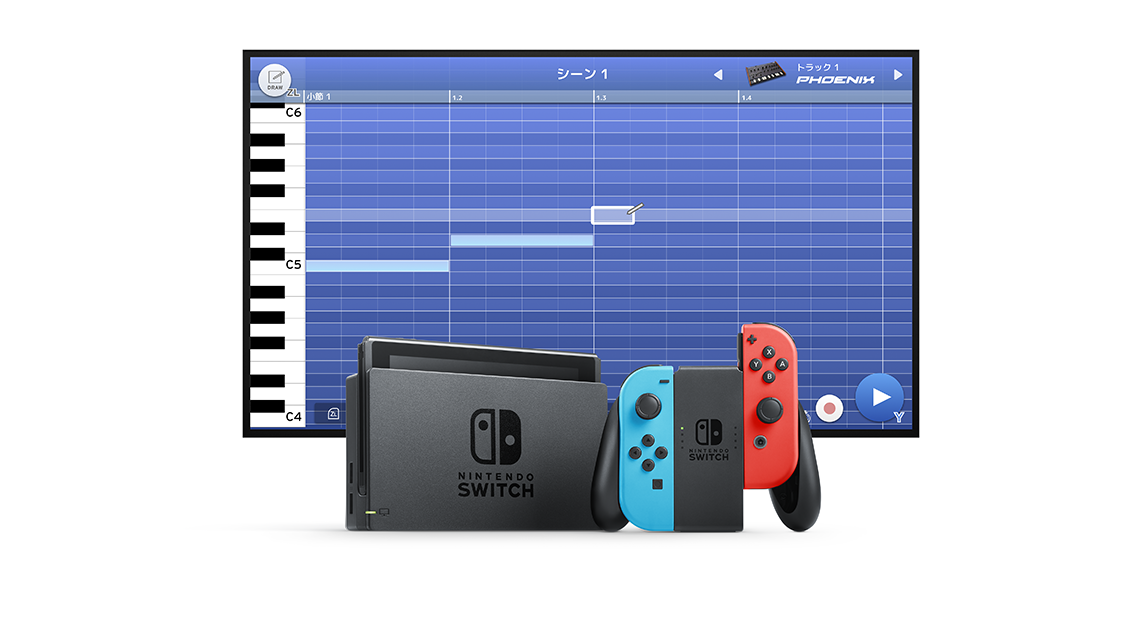 A few days ago, we learned that the music creation tool KORG Gadget is coming to the Switch in 2018. While KORG Gadget has found a niche on the DS and 3DS family as well as some Apple platforms, not much is known about the Switch release.
Maybe this will clear things up. A mini website has been released today specifically for Switch news updates. You can access that website here.
It is implied that the website will be updated as more news rolls out, but for now it's pretty bare-bones. Either way, it is good to know that all Switch updates for this software will be collected in one place.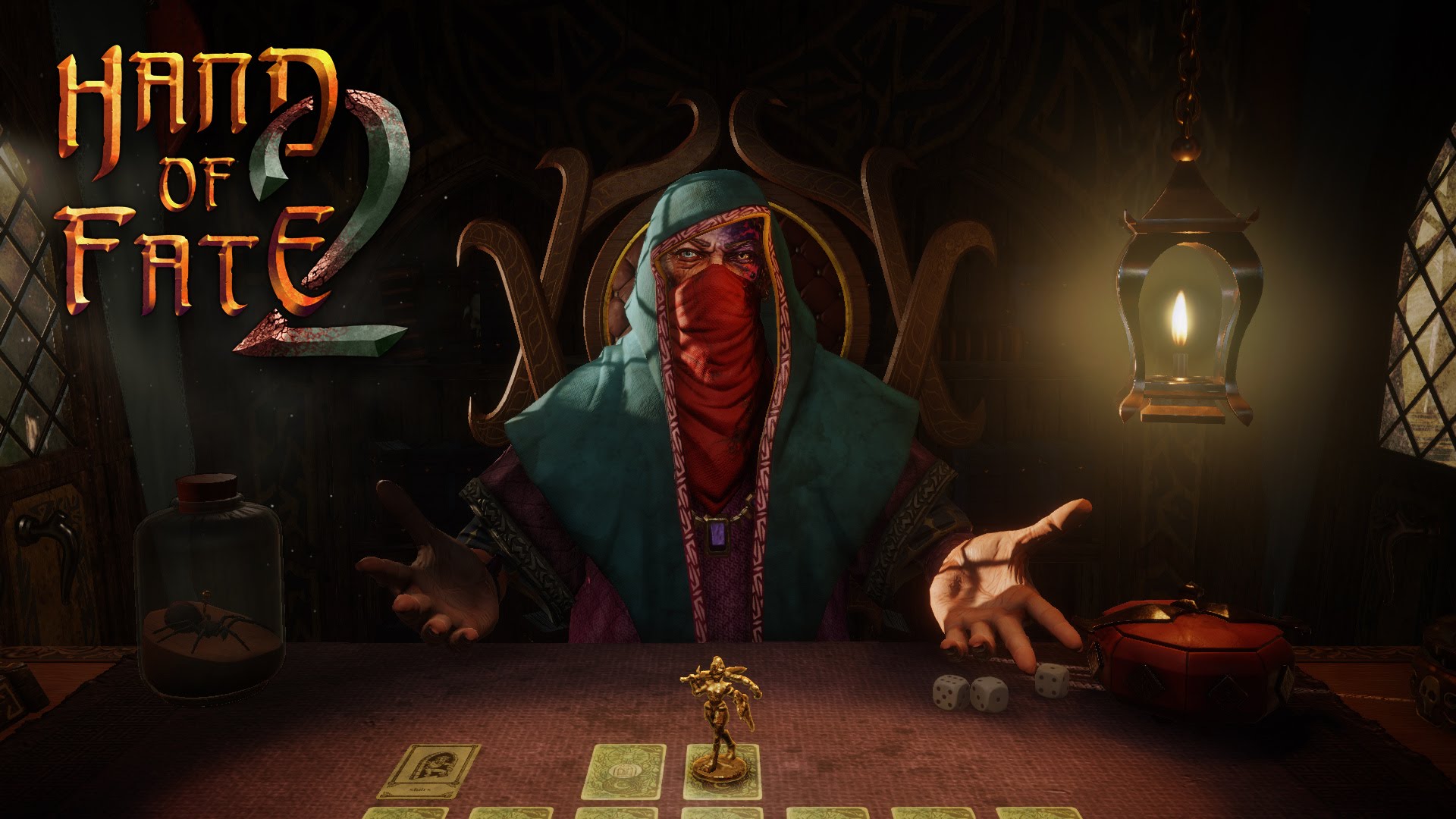 Hand of Fate 2 is a possibility for Switch. Developer Defiant Development is looking into it at least. In an interview about Hand of Fate 2, communications manager Lee May said, "it's definitely something we're investigating."
May's full words:
"Definitely a possibility, but we're not promising anything yet. The Switch is very popular around the studio and we recognize that the mobile format is a lovely fit for Hand of Fate's gameplay. We don't have anything to announce on the platform at the moment, but it's definitely something we're investigating. There are a ton of fantastic indies on the Switch right now, and we'd love to join them."
If Hand of Fate 2 were to make it to Switch, it would be yet another well-loved indie series on the platform.