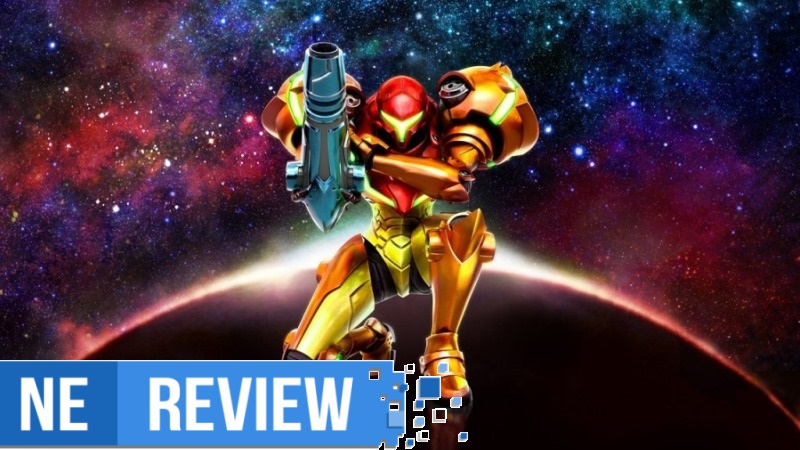 System: 3DS
Release date: September 15, 2017
Developer: MercurySteam / Nintendo
Publisher: Nintendo
---
Samus Aran has a long history with the video games and is easily one of the most iconic and recognizable characters of all time. But unfortunately, the famous bounty hunter along with the Metroid series itself have been mostly dormant for quite a while. However, now Samus is back, and it feels incredible to have her at the forefront once again. Even if Metroid: Samus Returns is just a remake and not a brand new title, beggars can't be choosers, and I can promise that everything the game has to offer touches base with everything we've wanted from a classic Metroid title for a long time while remaining fresh and feeling contemporary in its mechanics, gameplay, progression, and world.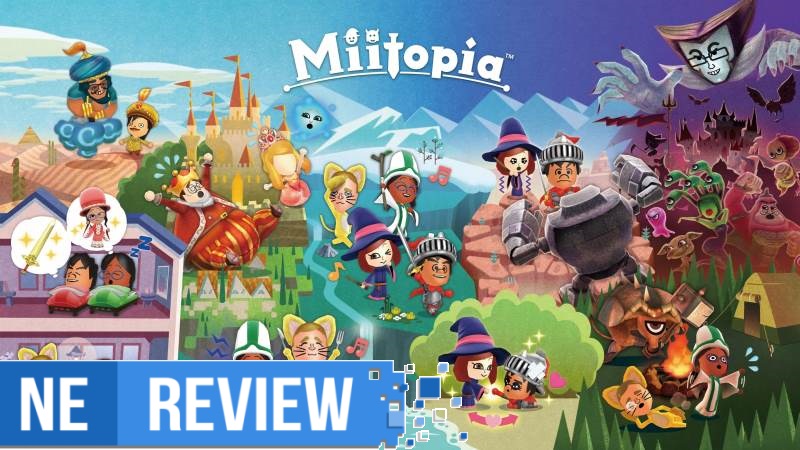 System: 3DS
Release date: July 28, 2017
Developer:: Nintendo
Publisher: Nintendo
---
Miis have seen a long history of games and appearances ranging from party titles like Wii Play and Wii Sports to spinoff Mario titles such as Mario Kart and Mario Tennis. Now from a fancy island resort in 2013's quirky Tomodachi Life to the fantasy wonderlands of an RPG, Miitopia sees Nintendo's Mii avatars come front and center once again on the 3DS. Miitopia builds ground and gives Miis a more robust experience compared to the simulator nature of Tomodachi Life, but it falls short in many areas to really make this a game worth owning, even if it is just as fun and absurd as one would expect from a Mii driven title – for better or for worse.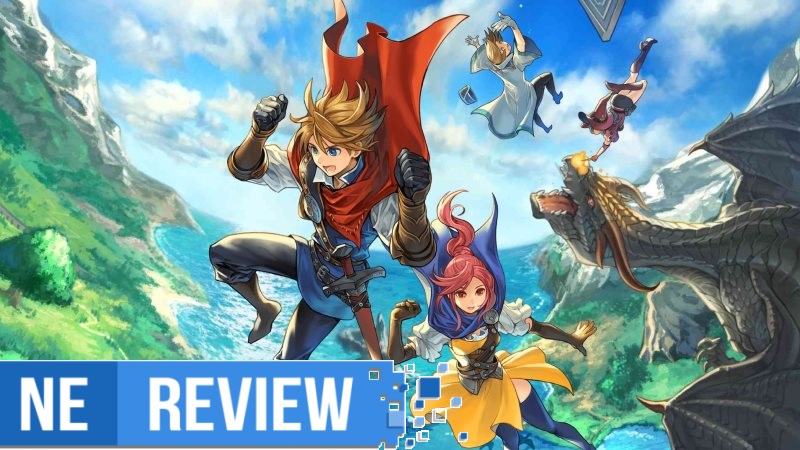 System: 3DS
Release date: June 27, 2017
Developer: Kadokawa / Jupiter
Publisher NIS America
---
For those who are unfamiliar, RPG Maker may seem like a brand new game coming to the 3DS, but really it's a creation tool meant to give easy access to those that want to make simple RPGs and get into the realm of game development. The series has had a long history in video games, first being released in the early 90s, and is still heavily used to this day and frequently associated with short, indie titles typically released on digital outlets on PC. However, well-known games have also been made in RPG Maker such as Corpse Party, To The Moon, Aveyond, and much more. There are even quite a few RPG Maker-created titles currently available on 3DS. Though mostly a PC program, RPG Maker FES makes its way over to 3DS to give players their own chance at creating whatever it is they'd like using their stylus as their paint brush, and their mind as the ink. RPG Maker, like most engines and tools on PC, can get extremely deep in its technicality depending on how much one is trying to implement and achieve with their title, but does that flexibility and the power of PCs translate well to 3DS? Surprisingly, very much so.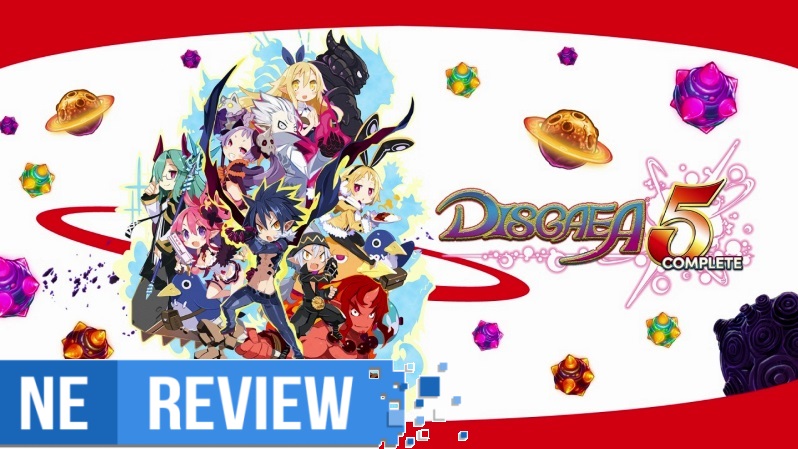 System: Switch
Release date: May 23, 2017
Developer: Nippon Ichi Software
Publisher NIS America
---
Since its initial launch in 2003, Disgaea has been a flagship series for Nippon Ichi Software – even using Prinny as a mascot – and continues to be nearly 15 years later, having multiple spinoffs and branching off into other mediums such as anime adaptations and manga. What's made the franchise so great and successful over the years is that not only has it touched multiple platforms on both console and handhelds, but it's had fun and engaging gameplay that goes beyond the typical layout and flow of a strategy RPG, bringing along a great cast of characters, settings, art, and music to boost. Now Disgaea 5 Complete is making the series' return to Nintendo consoles on the Switch for the first time since Disgaea DS back in 2008, and packs in all DLC from the original release. Despite the game itself being nearly two years old at this point, it offers those who have held out or simply never jumped into a Disgaea game before a chance to give it a shot. And even though Disgaea isn't always associated with Nintendo, Disgaea 5 Complete feels comfortable and right at home on Switch, giving RPG and SRPG enthusiasts alike a great new title to get their hands on and delve into.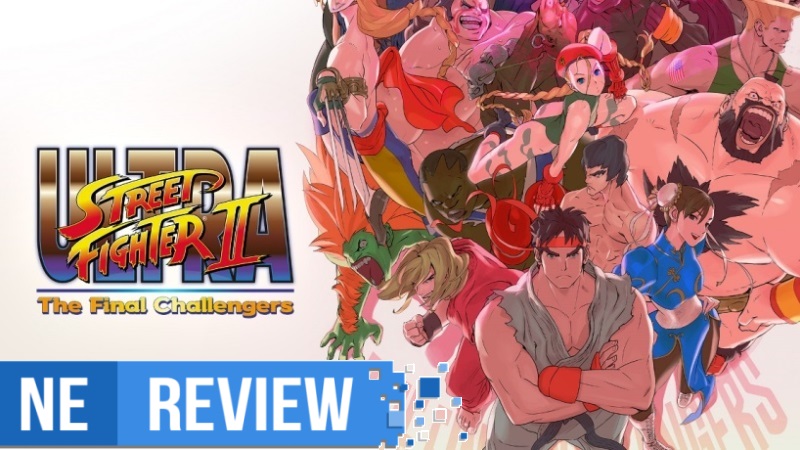 System: Switch
Release date: May 26, 2017
Developer:: Capcom
Publisher: Capcom
---
Chances are nowadays that when you talk to someone about fighting games, one of the first titles to come to mind is Street Fighter. The series has spanned decades, with 2017 marking its 30th anniversary which is further celebrated with the updated release of one of the most seminal fighting games of all time, Street Fighter II. Before the imminent release of Ultra Street Fighter II: The Final Challengers on Switch, the game had already returned many times in the past. To some this may seem excessive, but for the most hardcore of Street Fighter fans, it's a way to continually preserve the history of one of the most successful fighting game franchises of all time, as well as one of the most important titles in the series. However you look at it, Ultra Street Fighter II has a lot to love about it if you're an avid Street Fighter fan, but may leave a lot to be desired to those looking to jump in for the first time or have casually spent time with the series over the last three decades.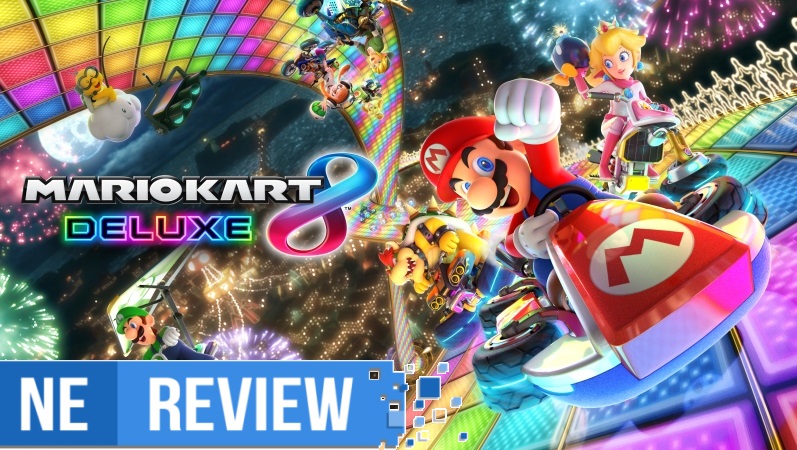 System: Switch
Release date: April 28, 2017
Developer: Nintendo
Publisher Nintendo
---
Two years ago, I wrote an article on my relationship with Mario Kart and how Mario Kart 8 revitalized the series. In making that game, Nintendo reignited the magic I used to feel towards the franchise during the N64 and GameCube days. Mario Kart 8 shed a whole new light on kart racers and the potential they had at a time where most felt stale or rehashed, with Sonic & All-Stars Racing Transformed being the new "king" of that genre before Mario Kart 8 returned to reclaim. Now in 2017, we're back with the definitive version of one of Wii U's best titles on its successor, the Nintendo Switch, with Mario Kart 8 Deluxe. It's as extravagant and beautiful as it was on Wii U, but this time with a revamped battle mode, all DLC included, a few new features, and plenty to love all over again.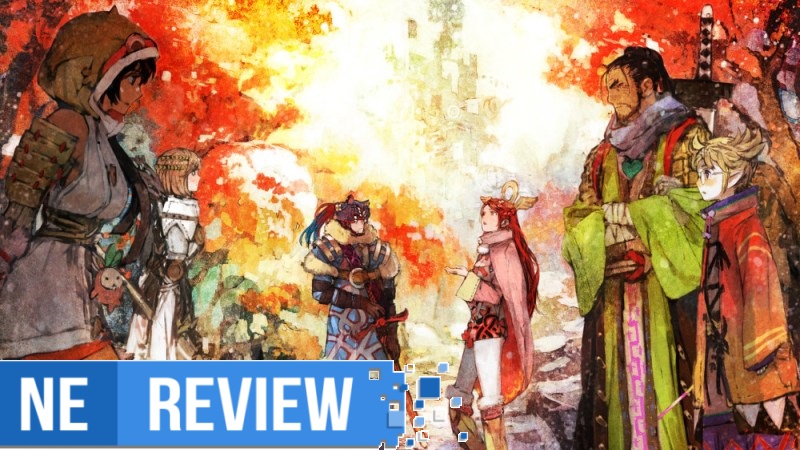 System: Switch (eShop)
Release date: March 3, 2017
Developer: Tokyo RPG Factory
Publisher Square Enix
---
Sometimes nostalgia gets the best of us. We look back on the vast history of video games and how far we've come, what's changed and what hasn't, for better or for worse. There are certain mechanics that evolve so much over time throughout all genres that we tend to forget how things once were when they became innovative for their time. The RPG genre has come a long way, stepping away from the linearity and turn-based tradition and heading more towards an open-world and free-form combat in a flashy hack-n-slash fashion. Sometimes, however, you want to go back to basics and back to a time that makes you fall in love with the genre all over again and elicits strong feelings of nostalgia and purity that may have faded over time as we've grown. I Am Setsuna brings us back to the 90's at a time when Final Fantasy, Chrono Trigger, Parasite Eve, and a slew of other Square titles were pushing a new wave of gameplay with their Active Time Battle systems – ATB for short – where you could attack at any given point once a meter was filled rather than wait your turn in a chess-like fashion like traditional RPGs. I Am Setsuna not only brings us back to a time where RPGs were at their best thanks to their deep worlds, battle systems, and innocent art styles, but brings with it a reimagining to a forgotten style of gameplay that feels fantastic to have back in a modern take.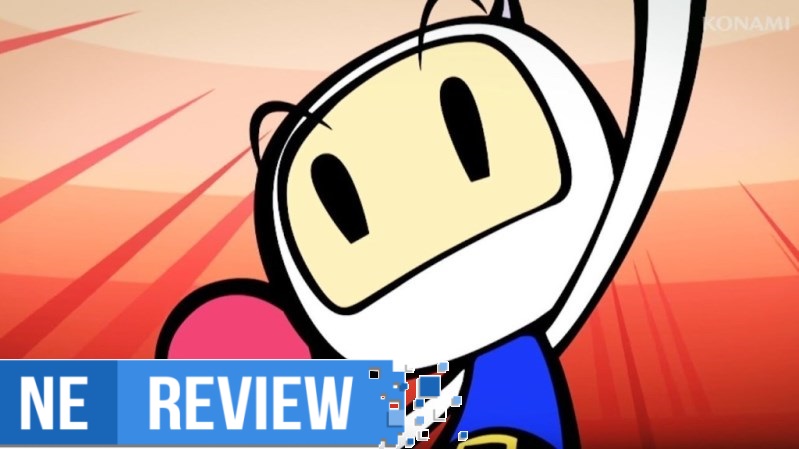 System: Switch
Release date: March 3, 2017
Developer: Konami / Hexadrive
Publisher Konami
---
Super Bomberman R sees the return of a series that's been dormant for nearly a decade, this time returning exclusively on Switch. Bomberman has a long and illustrious history thanks to its simple gameplay and arcade-like presentation that makes it easy for anyone to jump in at any time and have fun, regardless of skill level or familiarity with the series or the medium in general. Super Bomberman R, however, for all its worth lacks quite a bit for its price of entry, and while the fun and arcade feeling is still there, don't expect to feel fulfilled by the end of it all – especially if you're playing solo.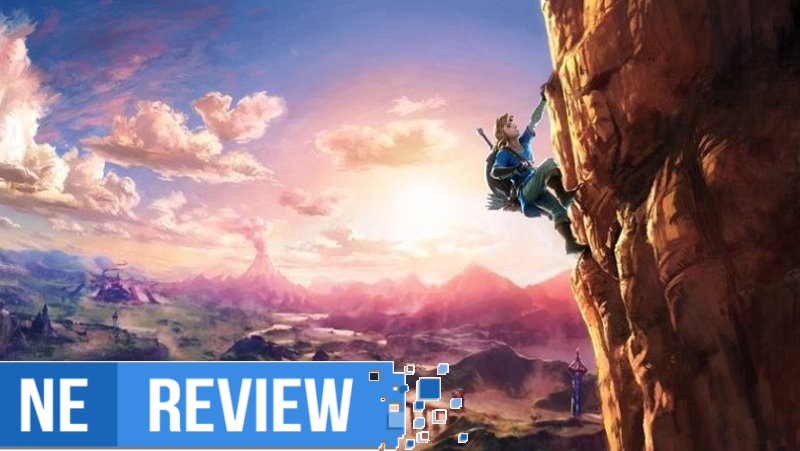 System: Switch (reviewed) / Wii U
Release date: March 3, 2017
Developer: Nintendo
Publisher Nintendo
---
The Legend of Zelda's prolific, seminal history has been striking the hearts of players across the globe for three decades. Attachment fans have with the series has withstood the test of time thanks to its immense and vibrant world of Hyrule, memorable characters, iconic set pieces, composition, and more. Now the newest Zelda game is finally here and puts players back in Hyrule where they must protect the kingdom from the ferocious evil that is Calamity Ganon after being asleep for 100 years. Breath of the Wild breaks out of a lot of classic Zelda traits, while instilling new ones and simultaneously making the world and game familiar for veterans, as well as accessible and eye-opening to new players alike. Breath of the Wild is unlike anything we've ever seen before, not just for Zelda standards, but for gaming as a whole.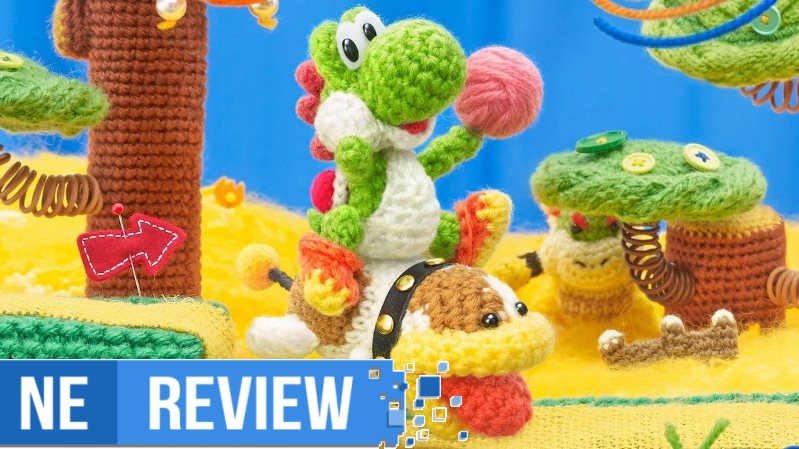 System: 3DS
Release date: February 3, 2017
Developer: Good-Feel
Publisher Nintendo
---
Yoshi and his Woolly World are back to entertain you again, but this time on the 3DS – and with a friend. Yoshi has seen a long and healthy run in the handheld space with Yoshi Island remakes, spinoffs, and sequels, before going back to the console space. Now he returns home in Poochy & Yoshi's Woolly World on 3DS. After Super Mario Maker, this is the newest 3DS port of a Wii U title from its library, but what's the difference, if any, between its console counterpart?