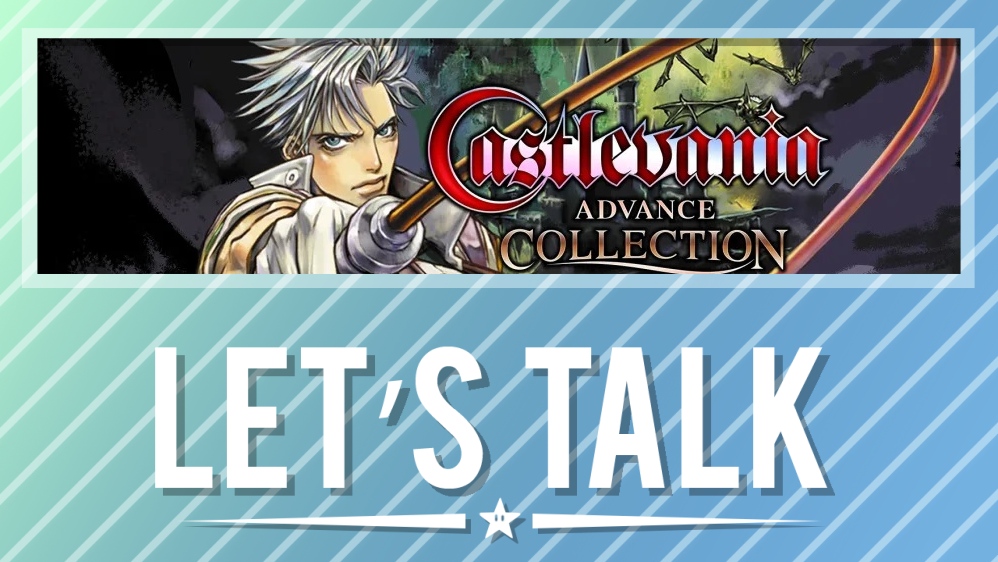 A new month rolled right on in yesterday. Now that we're in October, we want to know what you've been playing.
A ton of notable games have made their way to Switch over the past few weeks. WarioWare: Get It Together!, Cruis'n Blast, Eastward, Ni no Kuni II, Dragon Ball Z: Kakarot, Melty Blood: Type Lumina, Astria Ascending, and Hot Wheels Unleashed are some of the highlights. We've even had shadowdrops with the likes of Castlevania Advance Collection.
So what have you been playing as of late? No matter the case, let us know in the comments below.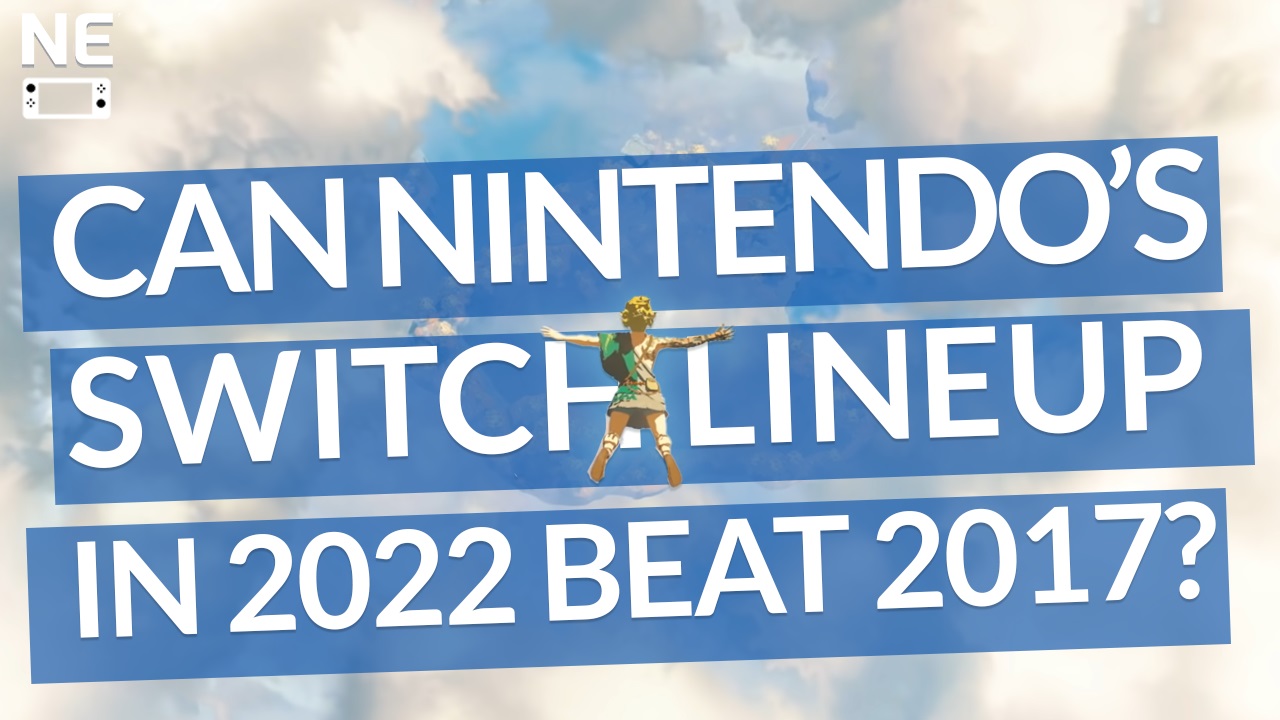 There's a new video in Nintendo Everything's channel!
Hi everyone! My name is Luiz Estrella and I will be producing content for Nintendo Everything. I hope that you guys like it!
Have you noticed that Nintendo's 2022 lineup is showing a lot of potential? In the last Direct, we had a good look at what's planned for next year, with big reveals like Kirby and the Forgotten Land and Bayonetta 3. Those announcements add up to a list that was already pretty good with games like Zelda: Breath of the Wild 2 and Splatoon 3. Reflecting on that, I was wondering if 2022 can beat one of the best years in gaming in recent memory: 2017. That's no easy task, but we have a good amount of evidence to believe that it could be possible.
Check out the video below to see my take on that topic.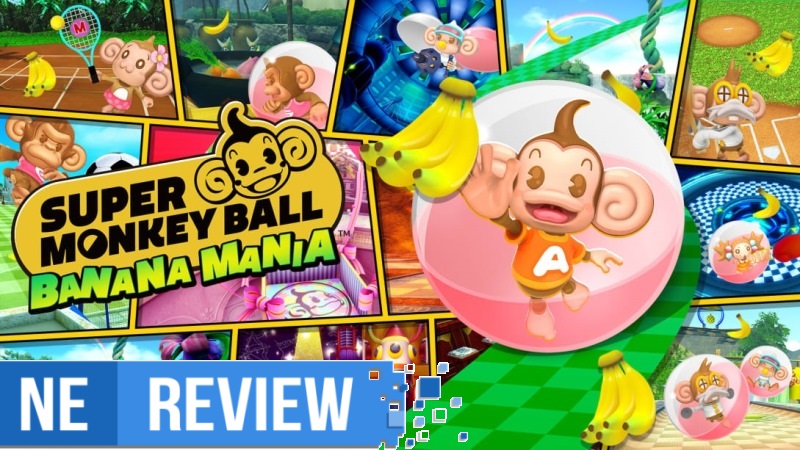 System: Switch
Release date: October 5, 2021
Developer: SEGA
Publisher: SEGA
---
I experienced a wide range of conflicting emotions while playing Super Monkey Ball: Banana Mania. I often caught myself laughing, usually after successfully guiding my expressive, energetic monkey across a particularly gauntlet-esque stage with only seconds to spare. Just as often I found myself sighing or yelling "nonononoooo," typically as my encapsulated simian plummeted off a platform to its doom… again. But no matter how well I was doing (or not) at playing Super Monkey Ball: Banana Mania, I was almost always having a wonderful time – and considering that this remaster contains stages and minigames from three of what may be the best games in the franchise, I expect I'll be doing so for a long time.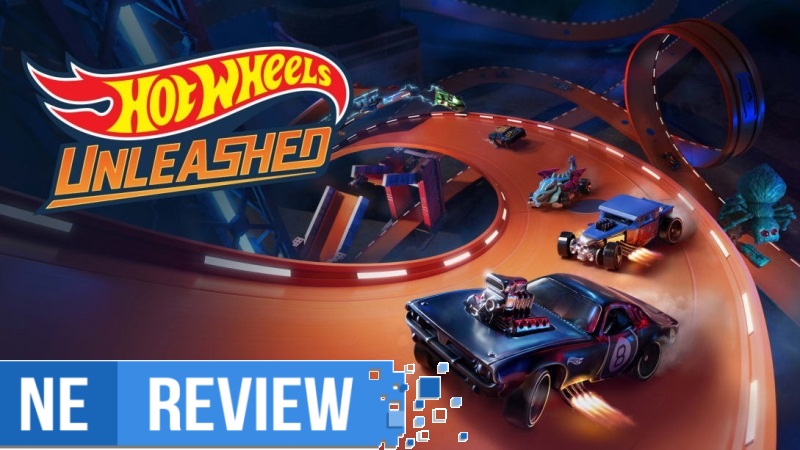 System: Switch
Release date: September 30, 2021
Developer: Milestone
Publisher: Milestone
---
There was a time when games based on popular toys were a dime a dozen; it used to be impossible to walk into the video games section of your local supercenter without seeing shelves filled with licensed games, many of middling quality. That's not really the case today, as many of the smaller studios that previously produced those types of games have since shut down, been absorbed, or are now producing mobile games instead. So, I was pleasantly surprised not only that Milestone announced Hot Wheels Unleashed in 2021 as a major new release for the franchise, but also that the game had potential to be of higher quality and creativity than previous games. In fact, Hot Wheels Unleashed feels like a game built primarily for today's adults who grew up with Hot Wheels years (decades?) ago rather than kids – a bold choice. But does Hot Wheels Unleashed manage to be a good game underneath its many layers of die-cast nostalgia?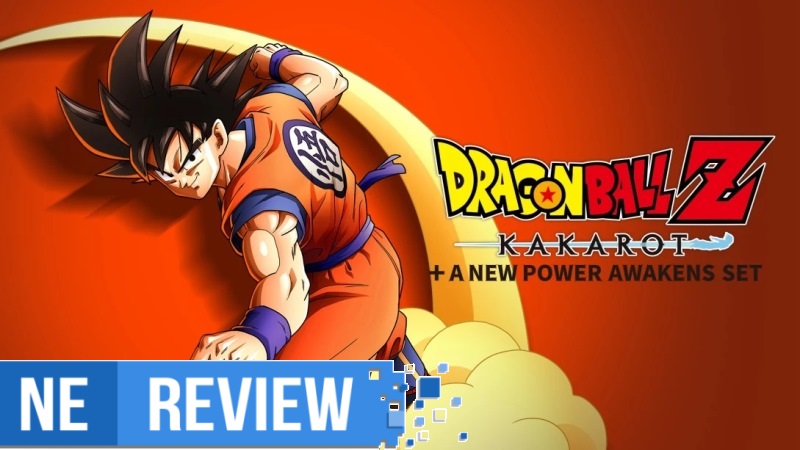 System: Switch
Release date: September 24, 2021
Developer: CyberConnect2
Publisher: Bandai Namco
---
Dragon Ball Z: Kakarot again has Goku and co.'s adventures and sagas represented, but this time in a much different format that hasn't felt this fresh and exciting in a long while. Having put almost 100 hours when it initially released at the beginning of 2020, the semi open-world take felt like a modern day Legacy of Goku mixed with the design philosophy of One Piece: World Seeker, but done so in a way that still retained the essence of the IP and left no shortage of fights for the player to enjoy and reach higher power levels with. The Switch version undoubtedly sees a few technical downgrades compared to other platforms, and it was a bit jarring at first, but after having settled with the game for quite some time now, it's arguably Bandai Namco's most competent Dragon Ball port yet, making for a really great DBZ experience that can now be played at home or on the go.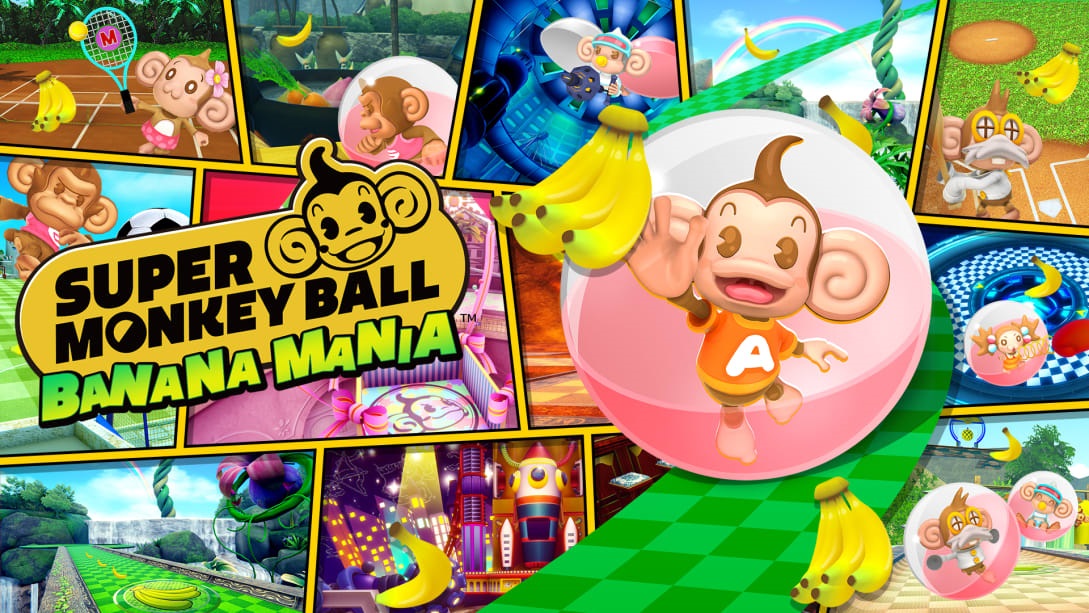 In a recent interview with Nintendo Everything, Super Monkey Ball: Banana Mania director Masao Shirosaki spoke about a number of topics, including how the project came to be, the game's physics, camera, and much more.
Shirosaki informed us that development begin around March 2020, and the team was working from home due to the current pandemic. He also discussed what players can expect from the physics and camera in Super Monkey Ball: Banana Mania, which are some of the gameplay elements that fans have been curious about.
Here's our full discussion: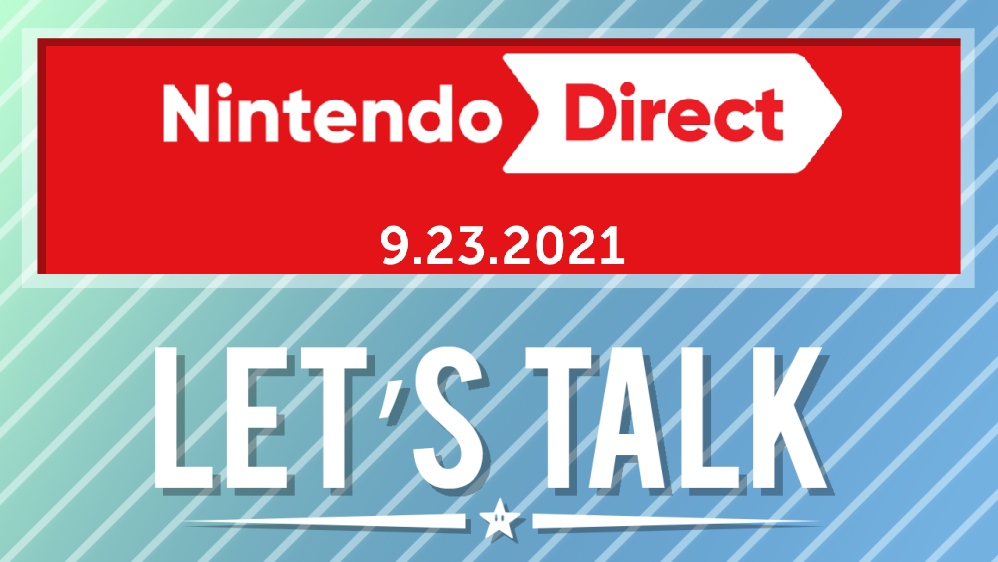 Nintendo dropped a doozy of a Nintendo Direct for September 2021 on us this week, and now we want to hear your reaction. We saw new announcements, updates on previously-known titles, shadowdrops, and more.
From Nintendo, highlights include the reveal of Kirby and the Forgotten Land, the first look at Bayonetta 3, a new Splatoon 3 trailer, and N64 / SEGA Genesis games for Nintendo Switch Online. A ton of third-party games were on hand as well, including the Sunbreak expansion for Monster Hunter Rise, Voice of Cards: The Isle Dragon Roars, Chocobo GP, Dying Light 2 – Cloud Version, and a port of Star Wars: Knights of the Old Republic. Castlevania Advance Collection and Actraiser Renaissance acted as notable shadowdrops.
This isn't everything as there was quite a lot in the Nintendo Direct. You can see the full recap here.
Now that we've all had a few days to digest the September 2021 Nintendo Direct, how'd you feel about the presentation and what's your reaction? Which games personally stood out to you? Let us know in the comments below.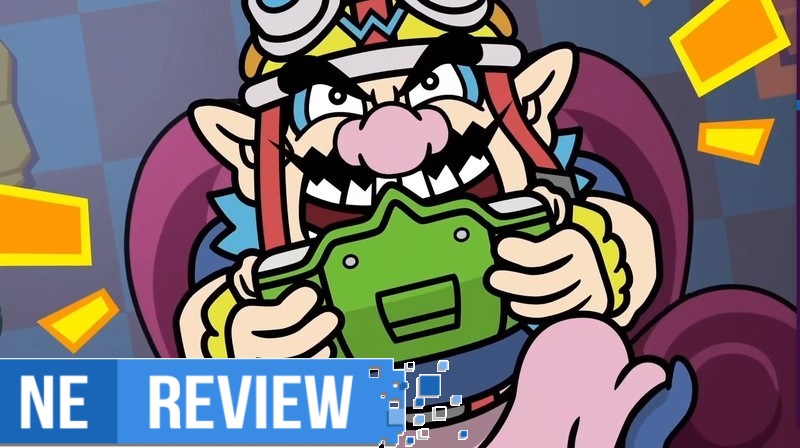 System: Switch
Release date: September 10, 2021
Developer: Intelligent Systems
Publisher: Nintendo
---
WarioWare games are a collection of simple "microgames" that are fast and often frantic. Debuting back in 2003 on the Game Boy Advance with WarioWare, Inc.: Mega Microgame$!, the series has seen many entries over the years with new characters joining the fray. In our latest entry, our cast is back again, this time on Switch with more microgame mayhem and yet another twist on gameplay. While the franchise has been known to take advantage of Nintendo's hardware in the past, the changes here are more on the core of play. How does this new WarioWare experience fit Nintendo's hit hybrid console?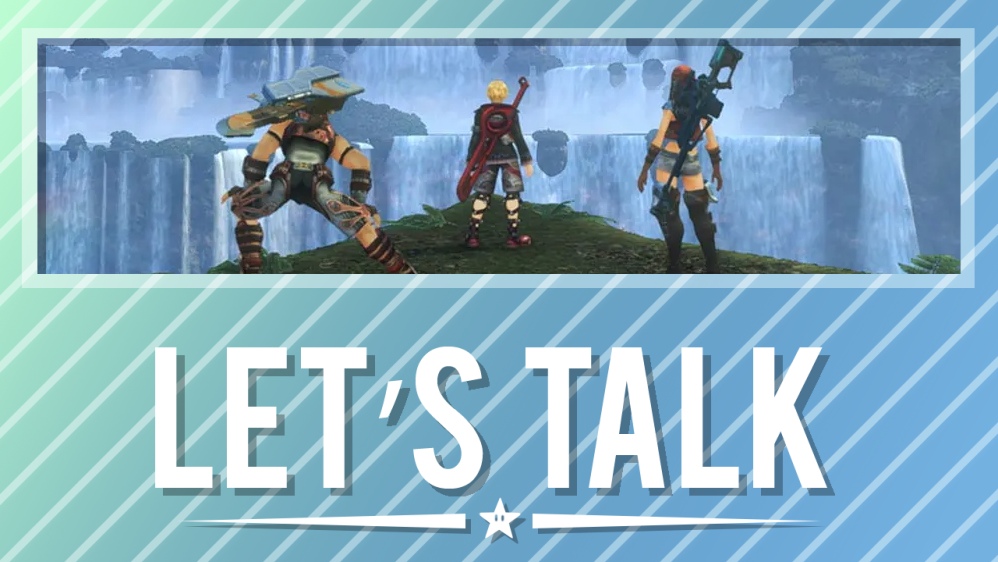 You don't need to hear from us that Xenoblade Chronicles 3 is almost certainly happening. The series has only increased in popularity over the past few years, and the first two games have done quite well on Switch. But if that wasn't enough, a report came out last month that Xenoblade Chronicles 3 is in its final stages of development and could launch as early as the first half of 2022.
We know almost nothing about the game aside from a few unconfirmed tidbits from last month's rumor, so right now's our chance to dream. What do you personally hope to see in Xenoblade Chronicles 3? Let us know in the comments below.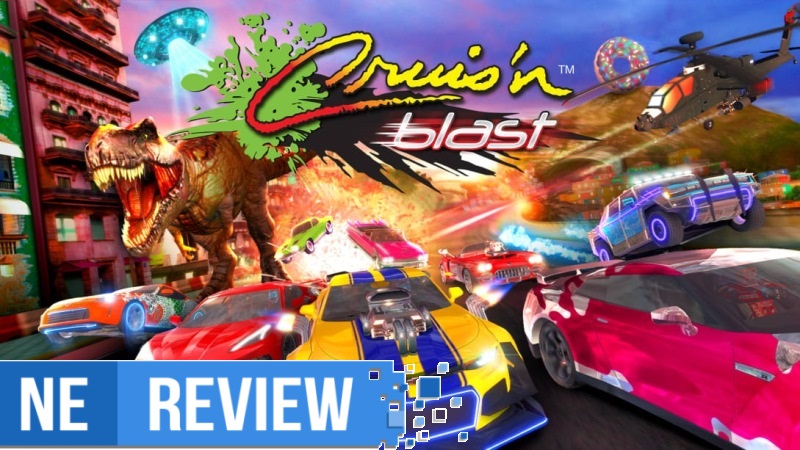 System: Switch
Release date: September 14, 2021
Developer: Raw Thrills
Publisher: Raw Thrills
---
It's genuinely challenging for me to recall the last time I experienced a game that's as comprehensively absurd – and so confident in embracing said absurdity – as Cruis'n Blast. While delivering arcade-style racing in what's perhaps its purest, most straightforward form, Cruis'n Blast simultaneously feels like what would happen if an energy drink company hired a group of obnoxious teenage boys to design a video game. It's ridiculous, over-the-top fun that never takes itself even remotely seriously, and I loved every minute of it.