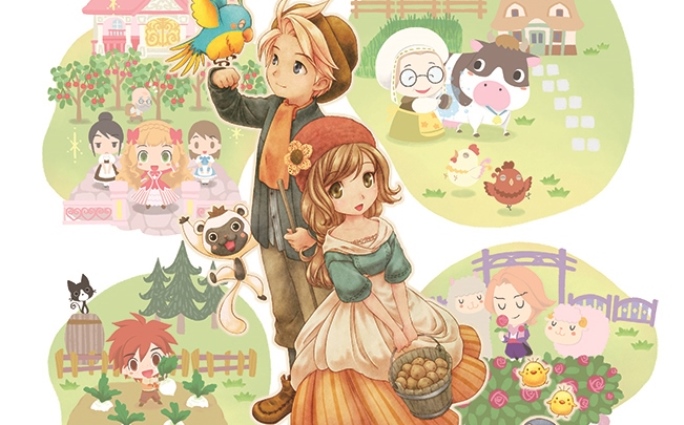 System: 3DS
Release: March 31, 2015
Developer: Marvelous AQL
Publisher: XSEED Games
---
Author: Kirara
Story of Seasons is a farming simulation game that was created by the same development team that has worked on past Harvest Moon releases, and if you've played a entry in that series, it will only take a moment to realize that Story of Seasons is by all means a successor in all but name. For all intents and purposes, it should have been called as such, but licensing issues prevented that from happening. I myself never played any of the Harvest Moon titles, and to be completely honest I have never really been a fan of simulation games; they've always intrigued me but it was never enough to inspire me to play one, with exception to my secret obsession Animal Crossing: New Leaf.
Now I must say: after four seasons into my year one with Story of Seasons, I am exhausted! The game's description is "farming simulation", but that cannot be farther from the truth; it should really be considered part of the "everything simulation" genre. You are not only a farmer, but a carpenter, cook, designer, animal caregiver and breeder, landscaper, horticulturist… you probably get the point by now.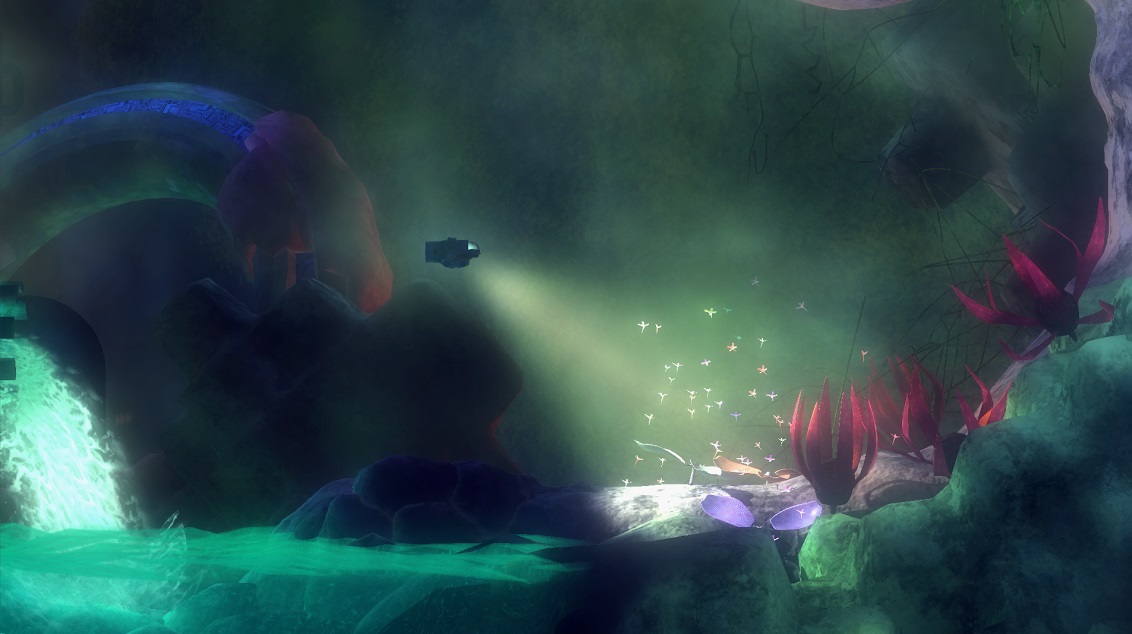 System: Wii U (eShop)
Release: April 9, 2015
Developer: KnapNok Games & Nifflas Games
Publisher: KnapNok Games
---
Author: Patrick
I have to confess, I'm not a fan of the Wii U's GamePad. For a peripheral that comes with every console, very few games have justified using this massive tablet over a more conventional controller. Sure, off-TV play is great and some of the early releases like ZombiU and Game & Wario provided a nice taste of what the controller was capable of, but the GamePad as a whole smacks of wasted potential. Thankfully, next week sees the eShop release of Affordable Space Adventures, a planet-exploring puzzle game that promises to put the GamePad to good use. If any studio can use this pricey controller effectively it's developer KnapNok Games, who previously published Spin the Bottle: Bumpie's Party, one of the few titles that did use the GamePad in interesting ways to create an quirky co-operative experience. Joining them in this collaboration is game designer Nicklas "Nifflas" Nygren, who has produced several moody games based around exploration including Knytt Underground. These two European studios both have very different styles, so how well do they mesh and deliver on their promise that the game "truly utilizes the potential of the Wii U"?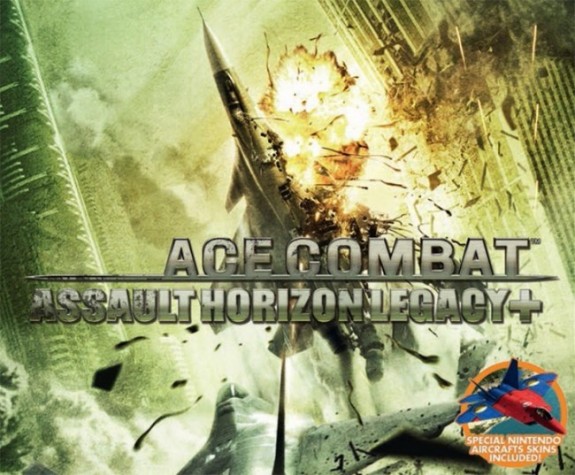 System: Nintendo 3DS
Release: February 10, 2015
Developer: Access Games
Publisher: Bandai Namco
Author: Vincent W.
For those who aren't aware, I'm not what you'd consider an action fan. While most people love to sit back and cause explosions and mayhem, I'll typically be found cutting grass in the fields of Hyrule and unleashing my Wii Fit Trainer fury in Smash Bros. The last game I thought I would find myself enjoying was an aerial combat simulator, but with Ace Combat: Assault Horizon Legacy+, I loved flying through the skies with my highly fashionable Princess Peach-skinned jet and saving the world. However, this title holds one fatal flaw that made every neat looking explosion feel not quite as awesome in the long run.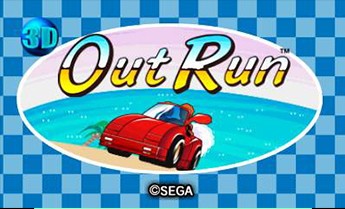 System: Nintendo 3DS eShop
Release Date: March 12, 2015
Developer: Sega AM2/M2
Publisher: Sega
---
Author: Patrick
When Sega announced their line of remastered "Classics" for the 3DS, the one I was really holding out for was Out Run. Being born in an era where arcades barely mattered, I'd only had a single chance to play the original arcade cabinet so my familiarity with the game mostly came from the fact that it has already been ported to just about every console in existence. While most of these ports captured the game's relaxed feel and addictive gameplay, they did vary wildly in quality so I was curious to see how well this 3DS version stacked up. Is it faithful to Yu Suzuki's original classic?
Well yeah, of course. The emulation experts at M2 always go to crazy lengths to get the small details accurate as possible while throwing in heaps of extra content and hidden bonuses. What really surprised me was how well Out Run holds up in the year 2015.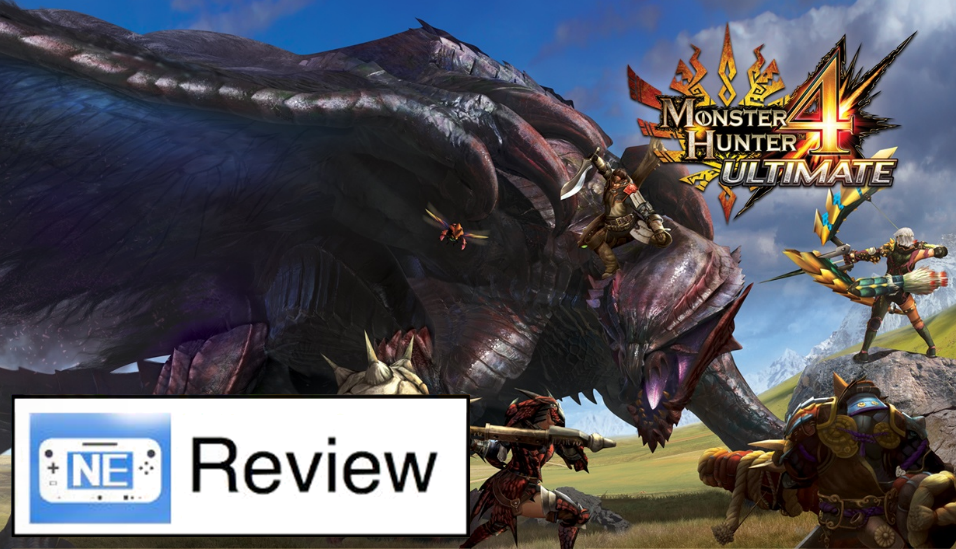 ---
"Of course, I thanked my friend. Manners are the finest dessert, as we in Yukuko say."
System: Nintendo 3DS
Release Date: February 13th, 2015
Developer: Capcom
Publisher: Capcom
---
Author: Austin
Monster Hunter, from outside the cult of its supporters, looks awfully intimidating doesn't it? Just the phrases that come to mind when people bring it up– "gear grind", "brutally difficult", "extremely inaccessible", "clunky", "time sink"– don't exactly do the series any favors in the eyes of newcomers, so it hardly comes as a revelation that the appeal of its extremely nuanced and strategic real-time combat system has remained limited outside of Japan. Something about that country seems to give them a higher tolerance for this sort of thing.
Nevertheless, Capcom seems to be enchanted with the idea of Monster Hunter's ubiquity in the west, and so we've arrived on the doorstep of Monster Hunter 4's release on 3DS.
\\\
Perhaps the most important thing to understand about Monster Hunter 4 up front is that it exists unapologetically; it's easy to feel some sort of fundamental inspiration driving all of this game's decisions. From the clunky (though, the word "nuanced" truly does fit it more appropriately) controls in combat to the feline-laced aesthetic, this game knows what it wants to be and it does not sully itself with watered-down mechanics or simplify itself for the sake of more instant appeal. It's not for everyone, and it doesn't try to be.
That being said: Monster Hunter 4 Ultimate is easily as approachable as this idea has ever been.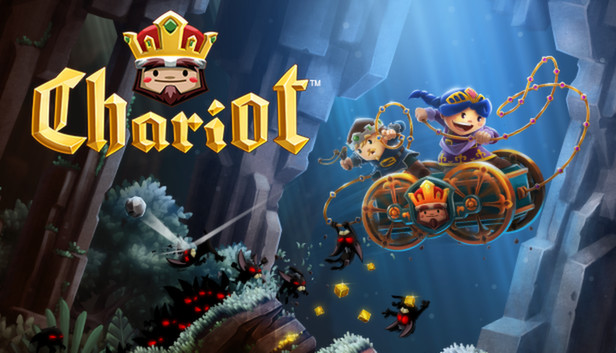 ---
Author:Vincent W.
Nowadays, finding a good couch co-op game to play with a friend isn't as easy as it seems. In an industry that strives on giving an experience targeted towards online play, enjoyable games that let you sit down with a close friend or sibling in the same room are few and far between. That's not to say that online gaming is bad or a step in the wrong direction. But there's a feeling you get when you're close enough to smack the controller out of their hand after they wreck you in games such as Smash and Mario Kart that feels like no other. Now Frima Studio is ready to take it back to the good old couch co-op days with their puzzle-platformer Chariot.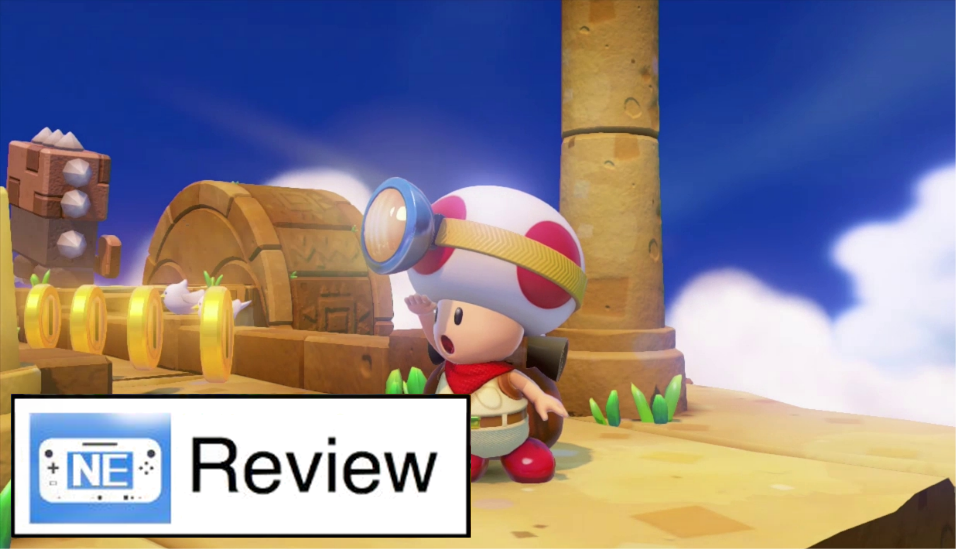 Author: Austin
Hello everyone, this is our review of Captain Toad: Treasure Tracker for the Wii U. I wrote it and spoke the words and edited it, so if you have any problems with it I'm the person to blame. Enjoy! Approximate transcript after the break.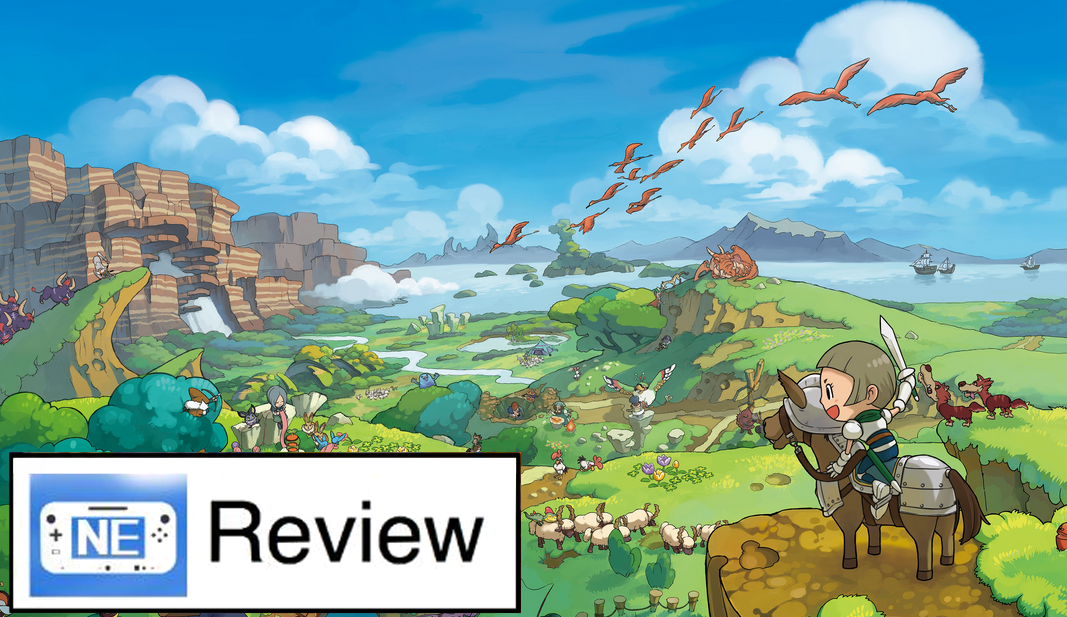 System: Nintendo 3DS
Release Date: October 24th, 2014 (NA) September 26/27, 2014 (EU/AU)
Developer: Level 5, 1-UP Studio
Publisher: Nintendo
---
Author: Austin
Paper Skyrim.
The defining feature of Nintendo's Paper Mario series is, undoubtedly, its warmth. Characters and locales that are at once unbelievable and entirely lovable, supported by music that makes you forget you're not a kid anymore, all tied together by a simple but enjoyable story of saving the kingdom from certain doom.
The defining feature of Bethesda's Elder Scrolls series is, undoubtedly, its scope. Hundreds of quests, hundreds of hours, and a seemingly endless amount of trivial– but altogether enjoyable– gameplay to partake in.
Fantasy Life isn't perfectly described as a combination of these two philosophies, but thinking of it in those terms would give you a fair idea of what to expect if you opted into this Level 5 adventure. It's a tempting concept, after all: What if you could live in the world you just saved for as long as you like? What if you never had to leave those characters and locations behind after the credits had receded above the top screen of your 3DS? The possibility of harnessing the emotional weight that an adventurous tale lends to a world and then channeling it into an endless farming game (not just farming of course, but you follow) is an intriguing domain that would seemingly take a considerable amount of work to map and conquer. But Level 5 decided to grab their best cartographers and venture into the unknown, and thus Fantasy Life has burst forth onto the 3DS, covered with bruises and a few broken bones, but with a completed map of that intriguing domain nonetheless in tow.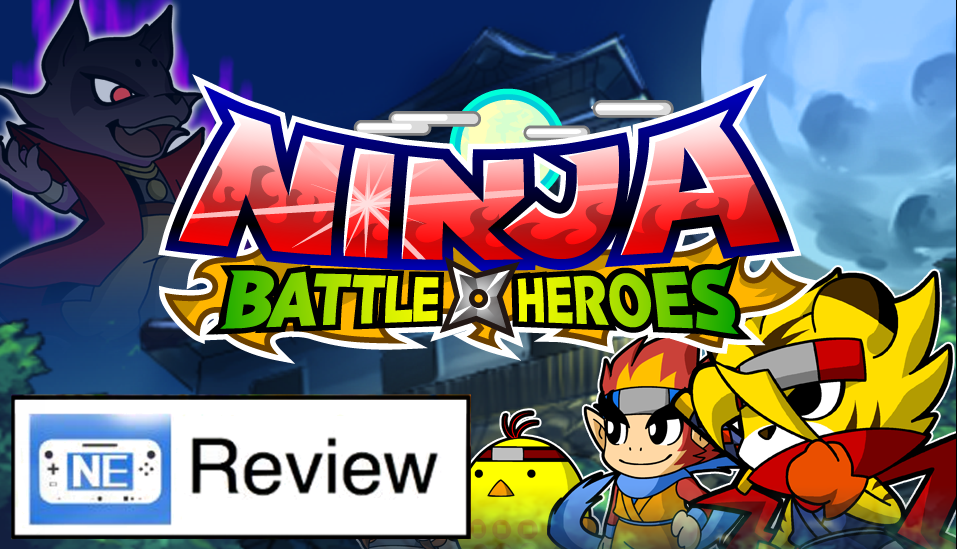 System: Nintendo 3DS
Release Date: October 9th, 2014
Developer: Tom Create
Publisher: Tom Create
---
Author: Vincent W.
If someone were to write a book on terrible game design, I feel as if Ninja Battle Heroes would be one of the main examples. Aside from its terribly uncreative title, this 3DS eShop game looks pretty appealing on the surface. Boasting a heavily Japanese-inspired universe along with a unique platforming experience, Ninja Battle Heroes seems like it could provide a small but desperately needed breath of fresh air to a genre that's been long in need of one. Once inside, however, you'll find a game that takes all of its interesting ideas and executes them poorly.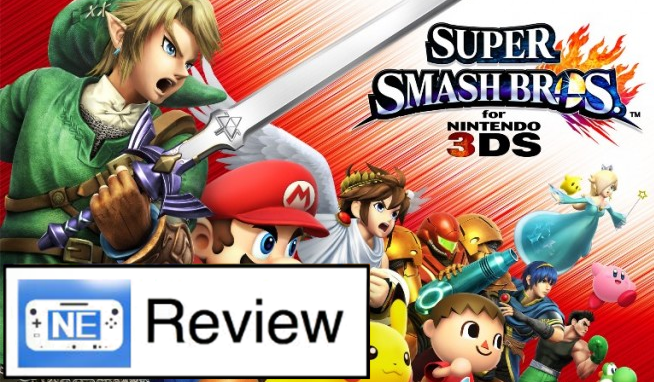 System: Nintendo 3DS (what a shock)
Release Date: October 3, 2014
Developer: Sora Ltd/Bandai Namco Games
Publisher: Nintendo
---
Author: Patrick
The long-awaited fourth entry in Nintendo's crazy crossover series is finally out, but it finds itself on a curious platform – the 3DS. A multiplayer fighting game is a strange fit for the portable console, but this new instalment retains the addictive style of fighting and throws in a few new ways to battle. Even on the 3DS, the frenetic pace of previous entries is still present (to an extent – this ain't Melee) and Smash is still very much an experience accessible to both newcomers and seasoned players, with plenty of weird Nintendo references, of course. As a sequel, the game promises more of everything: more characters, more items, more assist trophies, more stuff to collect… the problem is that in some cases Smash on the 3DS feels like a lesser game than the ones that've come before it. Make no mistake, the game is still an incredibly enjoyable time, especially with a few friends, but the series makes the jump to the 3DS with a couple of compromises.