Cambridge, Mass. – June 10, 2011– Harmonix today announced that singles from A-Ha, Avenged Sevenfold, Live and Chumbawamba will be available beginning June 10 in theRock Band 3Music Store of downloadable content for the Xbox 360® video game and entertainment system from Microsoft, PlayStation®3 computer entertainment system and Wii™.

Rock Bandprovides the deepest and best selection of artists, songs and albums through the Rock Band music platform, which features more than 900 artists and more than 2,800* tracks via disc and download purchase (complete list of tracks at www.rockband.com/songs). Rock Band'sgigantic music library dwarfs that of any other rhythm video game on the market. More than 100 million songs have been sold through the Rock Band Music Store since its launch Nov. 20, 2007.

Rock BandDLC Additions for Xbox 360, PlayStation®3 system and Wii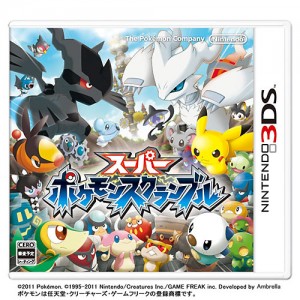 It probably is a good thing that Skyward Sword will be Wii only. The system really needs a big title for the holidays. Plus, it's been too darn long since we've played a console Zelda!