This teaser comes from the latest issue of Nintendo Power…

"Next issue's going to be a big one. In addition to an exclusive cover story on a huge new title, we'll bring you first looks of half a dozen incredible games, including de Blob 2 and an astonishing title that stars one of gaming's most recognizable heroes. Plus, we'll have major reviews and more! Color us excited."
I wonder if this is connected at all to the Official Nintendo Magazine teaser we posted earlier today. Things are definitely getting quite interesting…And E3 is only about a month away now. It sounds like there are a number of worthwhile games on the horizon!


May 5, 2010 -The Pokémon Company International and Nintendo of America Inc. will distribute the Winner's Path Route for the Pokéwalker™ accessory via the Nintendo® Wi-Fi Connection service. Beginning Thursday, May 6 through Friday, June 25, players of Pokémon HeartGold or Pokémon SoulSilver Versions who have wireless broadband Internet access will have the opportunity to unlock a new Route, which gives them a chance to discover extraordinary Pokémon and rare items particularly useful to the competitive Pokémon Trainer.

Pokémon fans who earn enough Watts on the Winner's Path Route might discover a Munchlax that knows Selfdestruct, and useful items such as the Focus Sash and Choice Band. They may even find a Magikarp™ that learns the move Bounce when it evolves into Gyarados™. All Pokémon captured in the Pokéwalker will be holding useful items that are difficult to attain during normal gameplay.

This unique distribution event is only available for a short time and may provide players with the edge needed to outplay their opponents during the 2010 Pokémon Video Game Championships. For more information about championship events or Pokéwalker distribution, players should visit www.pokemon.com.








Thanks to Ross M for the tip!


– Has the look/feel of the arcade title
– Use Wiimote as "Tenku" sword for special sword attacks
– Obtain virtual cards throughout the game
– Cards added to an album
– Can battle players locally (1 vs. 1, 2 vs. 2)
– 4 save files
– Wi-Fi support
– Tournament Mode: Create an avatar, explore Ryujincho, battle residents and earn cards/rewards
– Customize hair style, color, face, gender for your avatar
– Earn clothing for your avatar in the game
– Players who have characters in the arcade version will be able to receive bonuses in the Wii title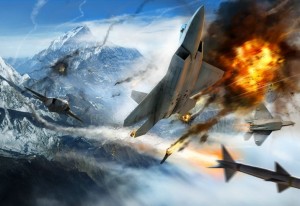 LONDON, UK – May 5, 2010 – Today, Ubisoft announced that Tom Clancy's H.A.W.X. 2 is being developed by Ubisoft Bucharest. The title will launch in Fall 2010 on Xbox 360® video game and entertainment system from Microsoft, the PlayStation®3 system, the Nintendo WiiTM system, and Windows PC.

Tom Clancy's H.A.W.X. 2 plunges fans into an explosive environment where they can become elite aerial soldiers in control of the world's most technologically advanced aircraft. The game will appeal to a wide array of gamers as players will have the chance to control exceptional pilots trained to use cutting edge technology in amazing aerial warfare missions.