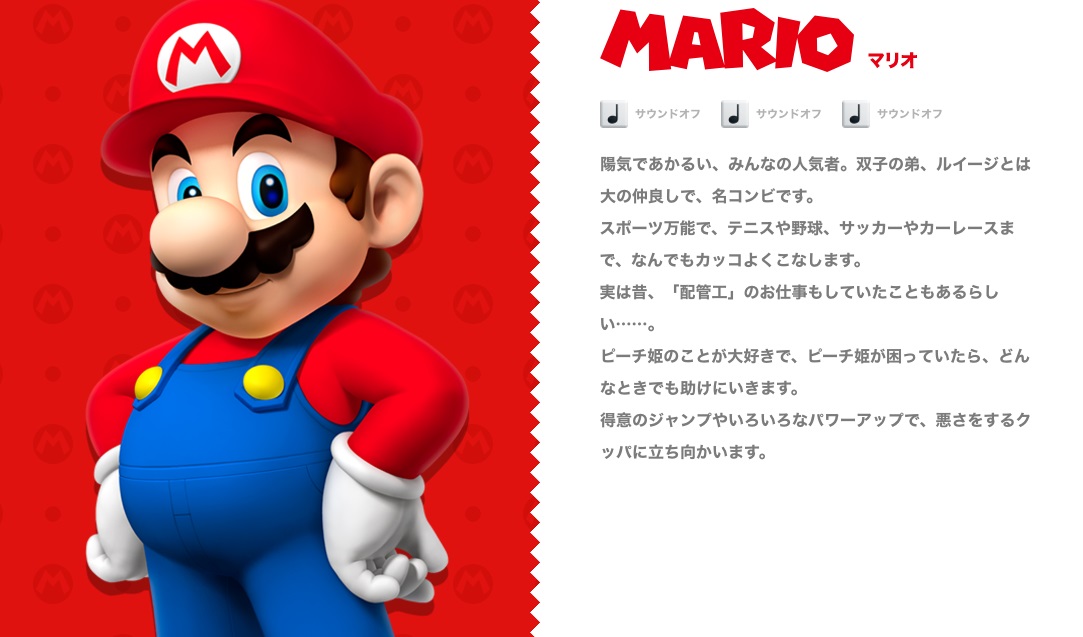 On its Japanese website, Nintendo has character profiles for various characters in the Mario franchise. One change in particular is earning a great deal of attention.
This is Nintendo's character description for Mario:

Beginning this fall, gamers can enter codes found in specially marked packages of Post cereals for a chance to win one of 500 Nintendo Switch Prize Packs. Along with a Switch system, winners will receive Super Mario Odyssey.
Codes will be spread across 20 million Post Consumer Brand cereal boxes such as Honey Bunches of Oats, Grape Nuts, Honeycomb, Golden Crisp, and Alpha-Bits. Malt-O-Meal cereals including Honey Graham Toasters, Coco Roos, and Marshmallow Mateys will have codes as well.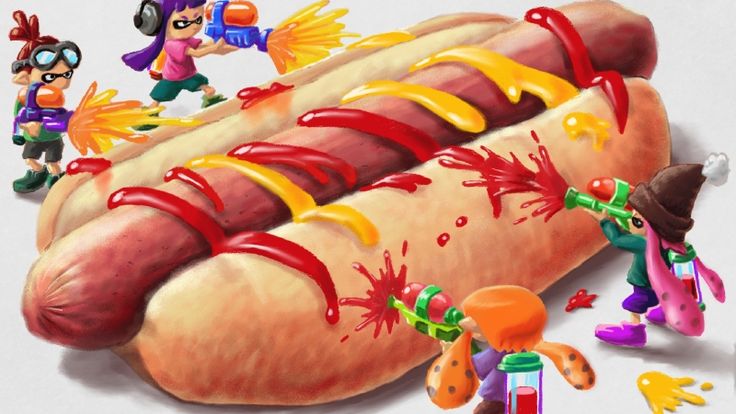 A few weeks back, Nintendo sent out a notice to Switch owners asking them if a hot dog is a sandwich. The results were published yesterday. 54 percent of respondees said that hot dogs are sandwiches. The other 46 percent disagreed.
Super Mario Odyssey director Yoshiaki Koizumi weighed in on the subject during a Reddit AMA a couple of months ago. He personally does not believe that a hot dog counts as a sandwich.
This whole thing is a bit silly, we admit. But it's a somewhat interesting use of the Switch's news feature. Nintendo added in options to send feedback with "Great" or "Oh" options following a firmware update, and we're sort of seeing it be put to use now.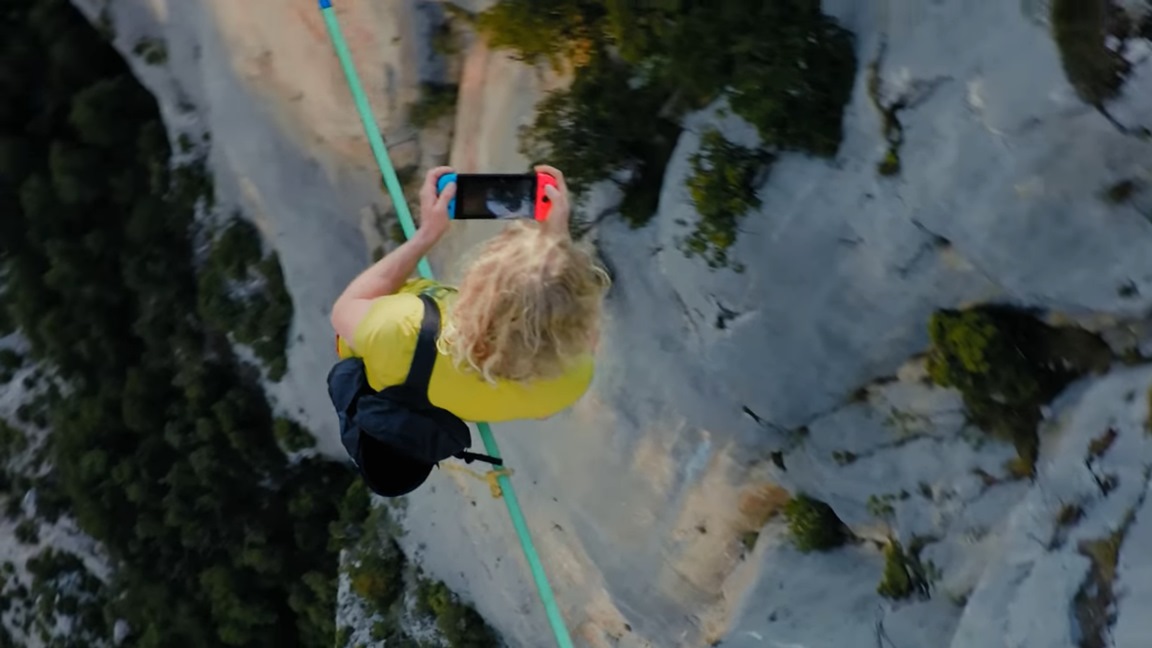 Nintendo brought in extreme sports athlete Mich Kemeter for a new promotion. Kemeter visited the Gorges Du Verdon in France, went up on a highline, and played a bit of Zelda: Breath of the Wild. You can see it for yourself below.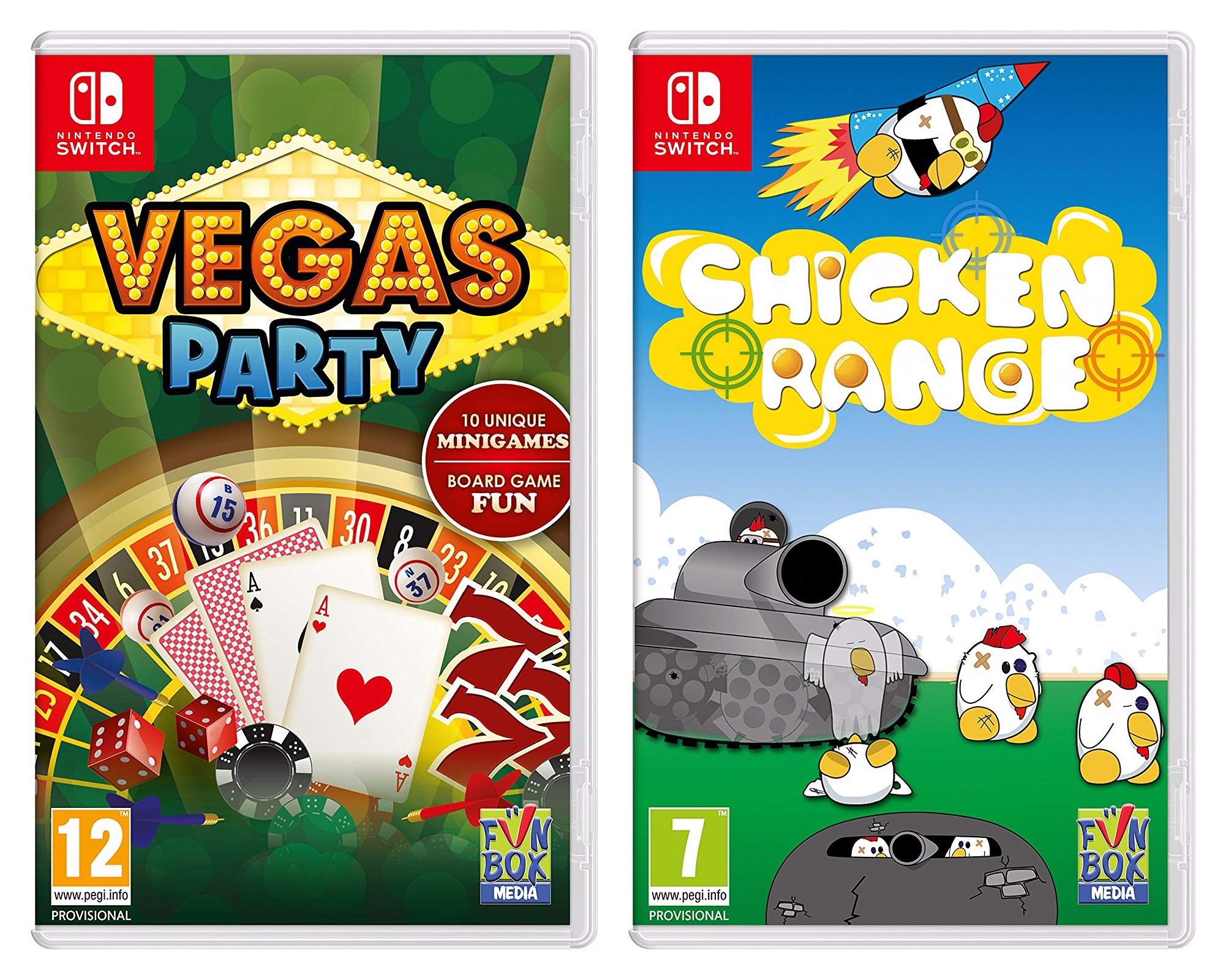 Time to bring on the bizarre Switch games. Amazon UK is listing a pair of random titles for the system: Vegas Party and Chicken Range.
Vegas Party promises "gambling-friendly" fun, comprised of ten unique mini-games. As for Chicken Range, it's a shoot-em-up in which you shoot chickens using various weapons.
Vegas Party will apparently be available on December 8, while Chicken Range doesn't have an estimated release date at present (update: listing now shows February 23). More details about both titles are included below.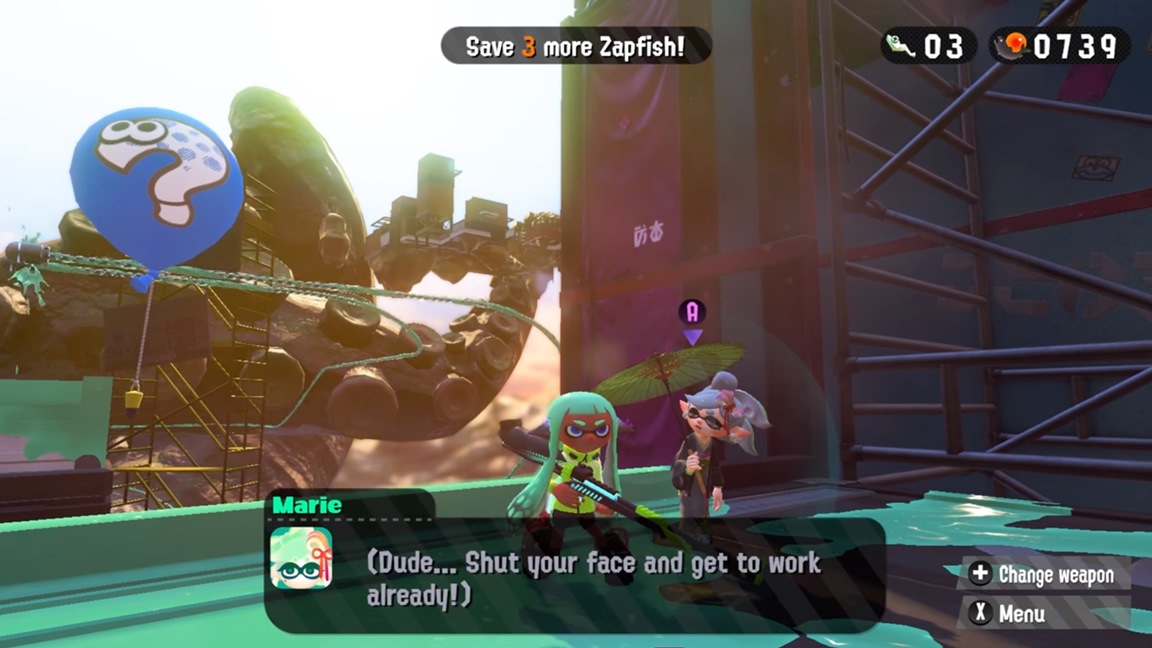 Marie is your new guide in Splatoon 2's single-player mode. When you're not battling Octarians in the various levels, you can catch up with her for a quick chat. But be warned: she'll get annoyed with you if you keep pestering you. Oh, and Marie isn't a fan of pineapple pizza, it seems.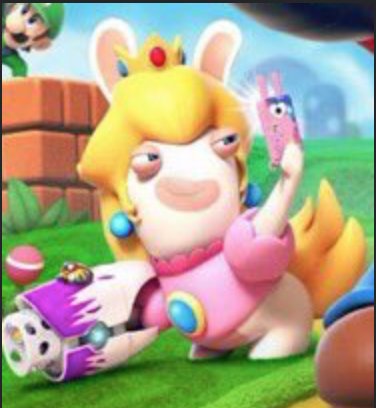 On the official Ubisoft Mario + Rabbids Kingdom Battle webpage there is now an interview with one of the characters of the game, Rabbid Peach. It's definetly a pretty quirky thing to do, you can see the first few snippets below and the entire interview here if you are craving more.

First off, it's a pleasure to have you here Rabbid Peach! How are you adjusting to your new life here?

"Well, it's certainly…different. There's a lot of butt to kick, and you KNOW I do it well. I might not have a nose, but I can smell my enemies' fear! There's definitely not enough class for a girl like me though, have you SEEN the clothes these bad guys are wearing? Yuck."

Understandable! You mentioned kicking butt there, care to elaborate?

"Oh gosh, it's easy really, darling. I mean the rest of my beloved team might struggle sometimes, but I'll gladly put them all on my back. These bad guys mean nothing to me, if anything they're just good exercise!"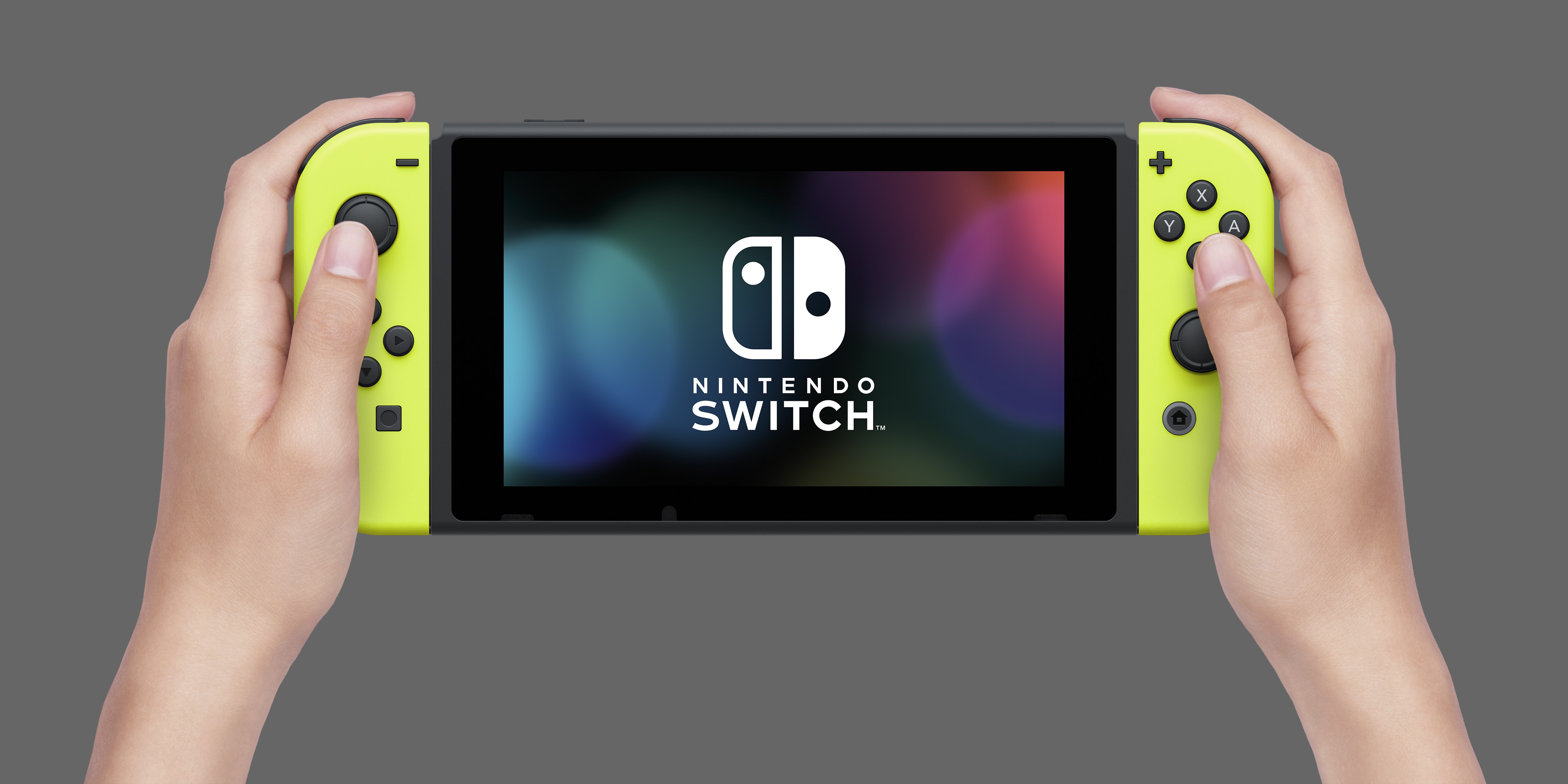 Here's a little something that you may or may not have known about Switch. When touching the screen on the Home Menu, the sound is directly related to the surface area of your tap. With a larger surface, there's a lower pitch.
The pitch of the "tap sound" on the main menu of the Switch is directly related to the surface area of your tap. More surface = lower pitch. pic.twitter.com/oEsjp0NAYE

— oniony (@LolicOnion) June 24, 2017
I admit that I could be genuinely oblivious here, but I honestly had no idea about this – in part due to how little I use the touchscreen. Hopefully I'm not the only one.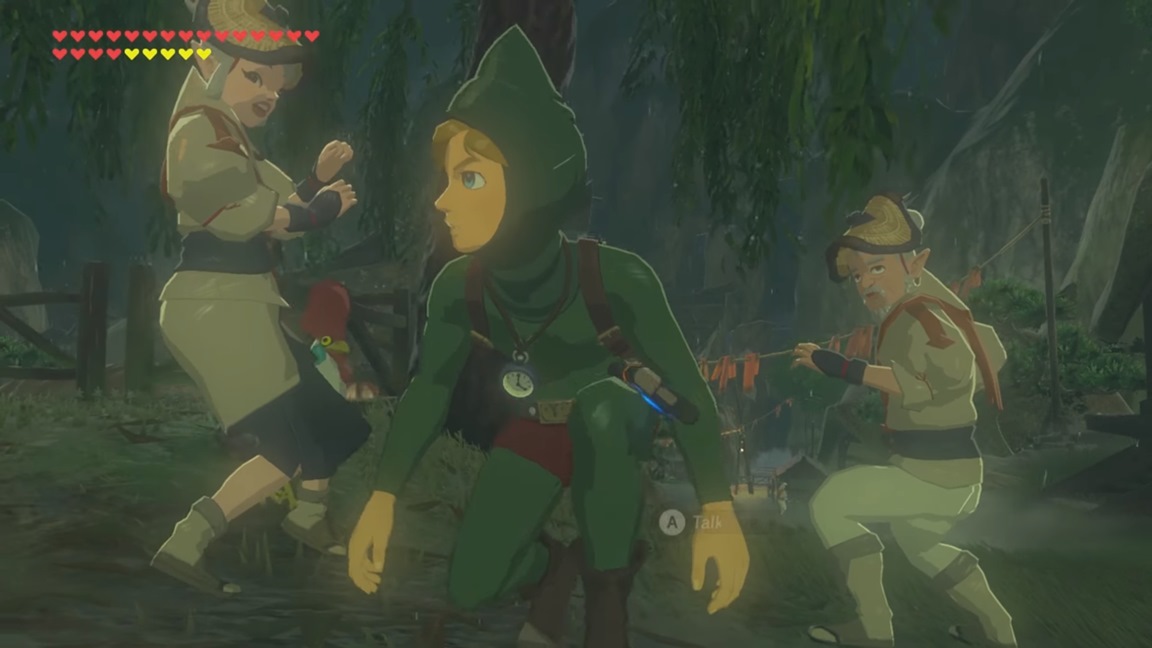 The first round of Zelda: Breath of the Wild's DLC released today. Among the various features and items introduced is a new Tingle costume. If you approach the villagers in one of the game's towns, they'll almost be sent into a panic, and they'll watch your every move.
You can see Link interacting with villagers in his new Tingle outfit below. Have to admit that it gave me a good chuckle.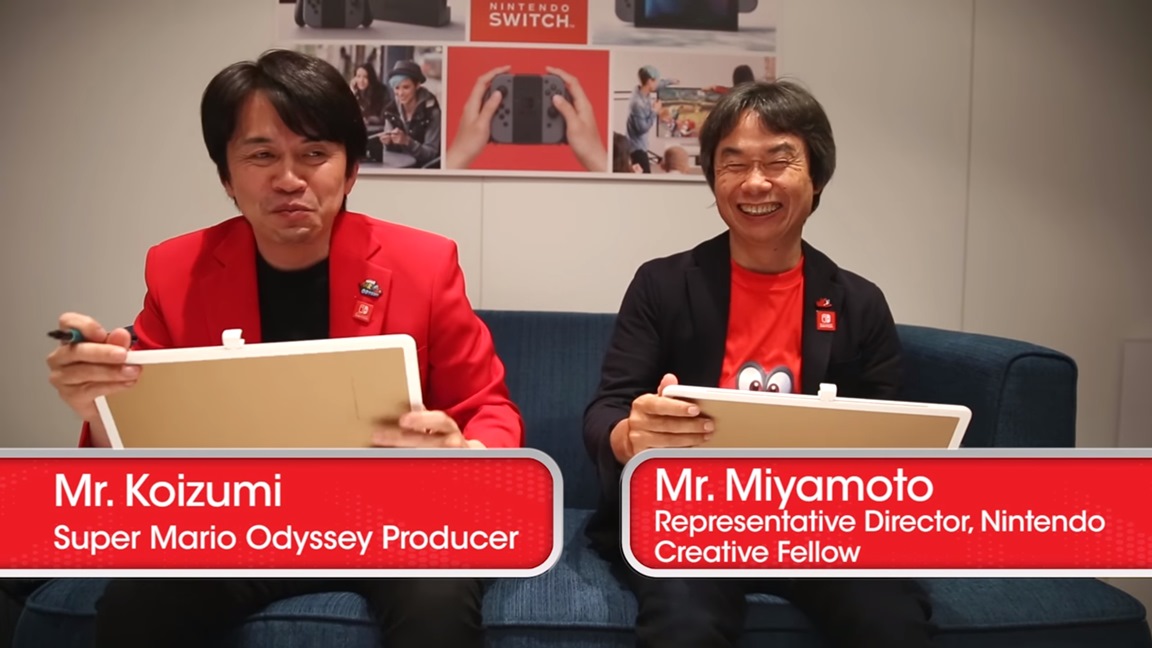 At E3 earlier this month, Nintendo hosted a game with some of its developers to find out just how much they know each other. Shigeru Miyamoto, Yoshiaki Koizumi, Hisashi Nogami, and Yosuke Kabuki all participated. See the full video below.