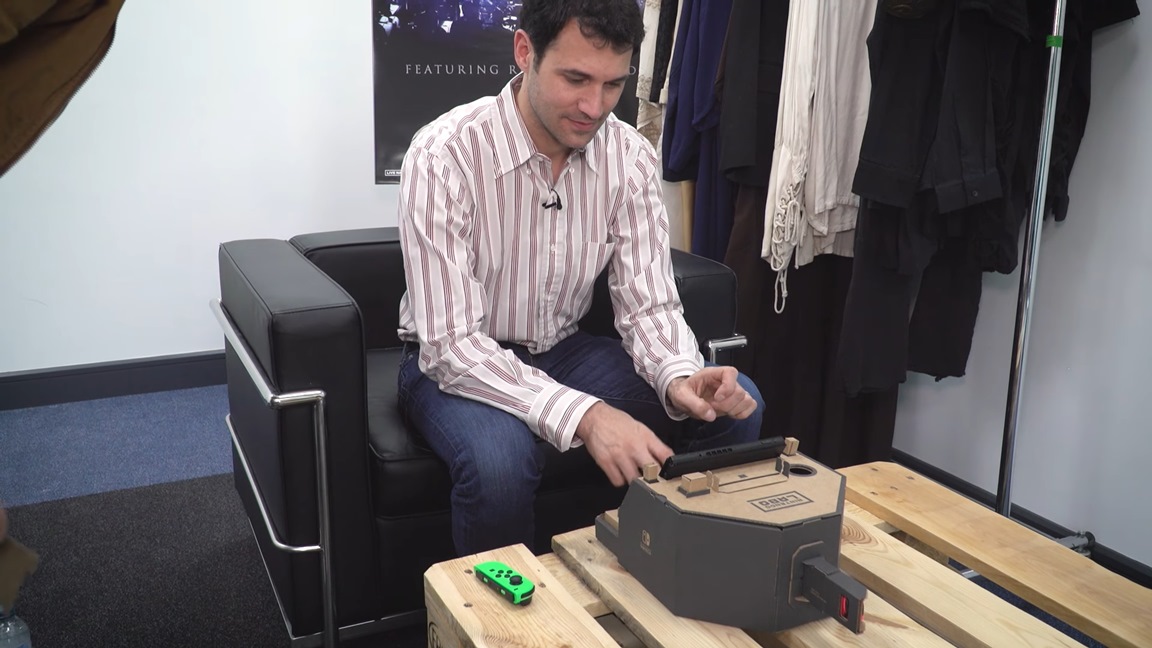 Ramin Djawadi has composed many noteworthy pieces of music throughout his career, including the theme for Game of Thrones. Despite seeing a Switch for the first time, he was able to successfully recreate the show's famous music with Nintendo Labo. Check out the full results below.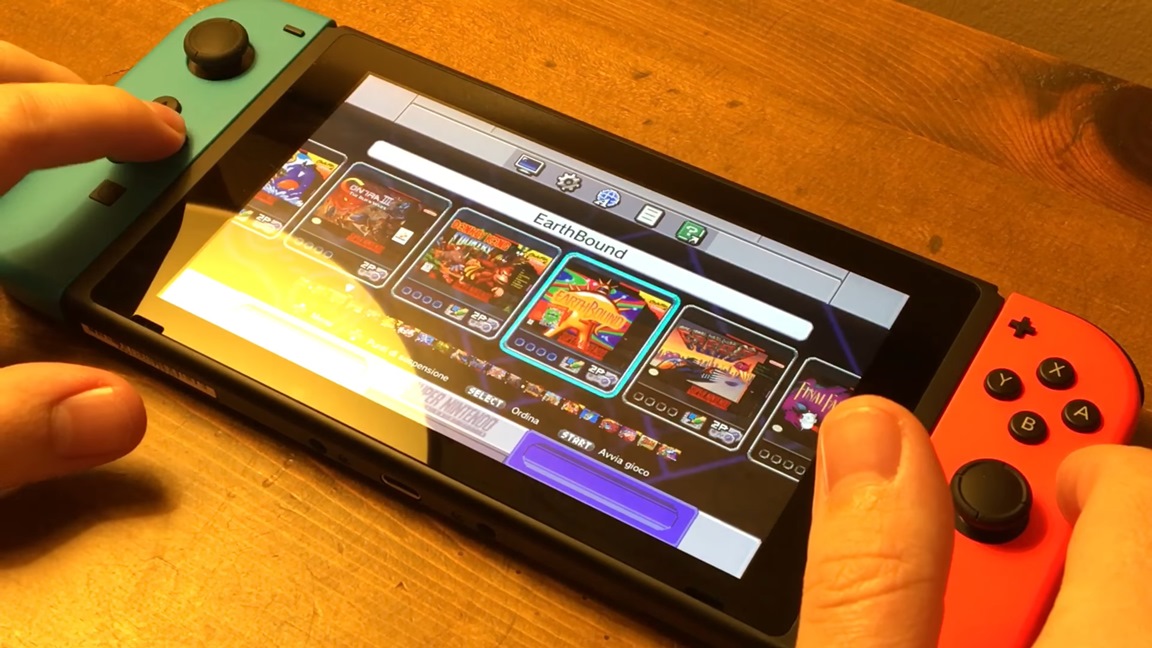 We don't often cover hacks here, but this one is too amusing to pass up. YouTuber Sam Breadman has shown a video of the SNES Classic software running on a Switch. While there's still work to be done, it shows that it's possible.
Here's a look:
Breadman says that there is a reason for the somewhat poor performance. Later on, future versions will be written with a different base.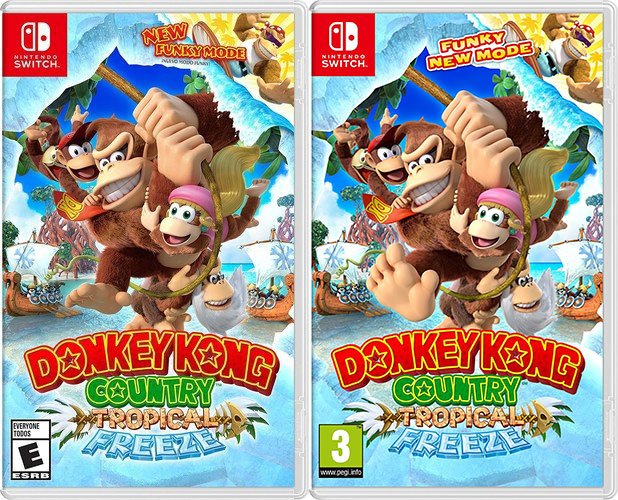 The boxart for Donkey Kong Country: Tropical Freeze is mostly the same in North America and Europe. There are a couple of differences though, and both are pretty random.
The first difference concerns the positioning one Donkey Kong's foot. Nintendo also went with a slightly different approach to the text pointing out the new Funky Kong mode. We have a look at both boxart versions above.
Fun fact: the foot positioning was actually the same for the original Wii U release. Fans seem to be noticing it more on Switch, however.
In Japan today, a rather odd title released on the Switch eShop. Shin Den Ai (Nani ga Hoshii no?) ~Eri Kitami~ can be purchased for 500 yen.
This "interactive" title previously released on Android for free. It's from Dorasu's line of Shin Den Ai apps, and also acts as a promotional tool for adult model Eri Kitami.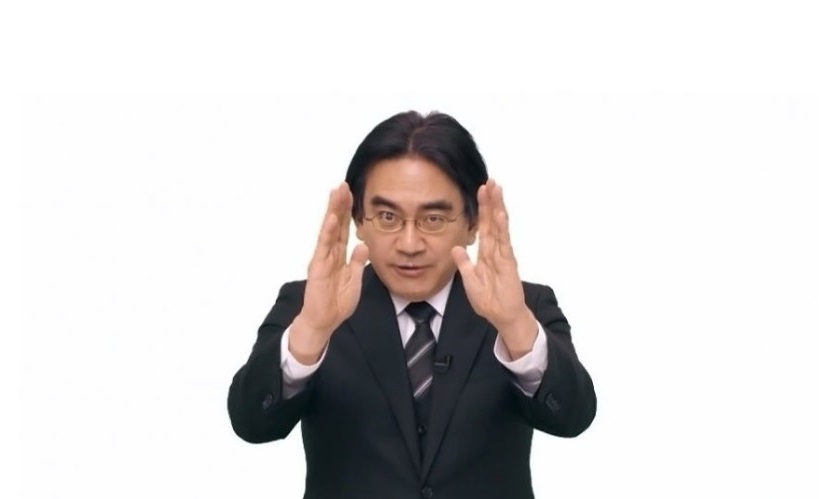 Gravity Rush concept artist Takeshi Oga recently attended an event where illustrators and concept artists discussed their work. As part of this, Oga revealed that he actually took some inspiration from late Nintendo president Satoru Iwata's "directly to you" pose, which was often demonstrated during Nintendo Directs. This ended up having an influence on a design element in the PlayStation 4 game Gravity Rush 2.
Here's what Oga shared: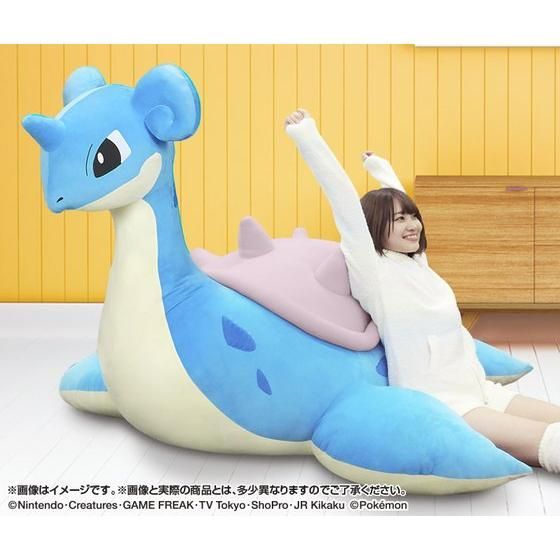 Bandai intends to sell a massive plush toy based on Lapras from Pokemon. Despite the high price tag of 79,400 yen ($750), pre-orders have already sold out.
The plush toy is going by the name "A Lapras You'll Definitely Want To Ride." It comes in at over six and a half feet and a height of nearly four feet.
We have a few photos below: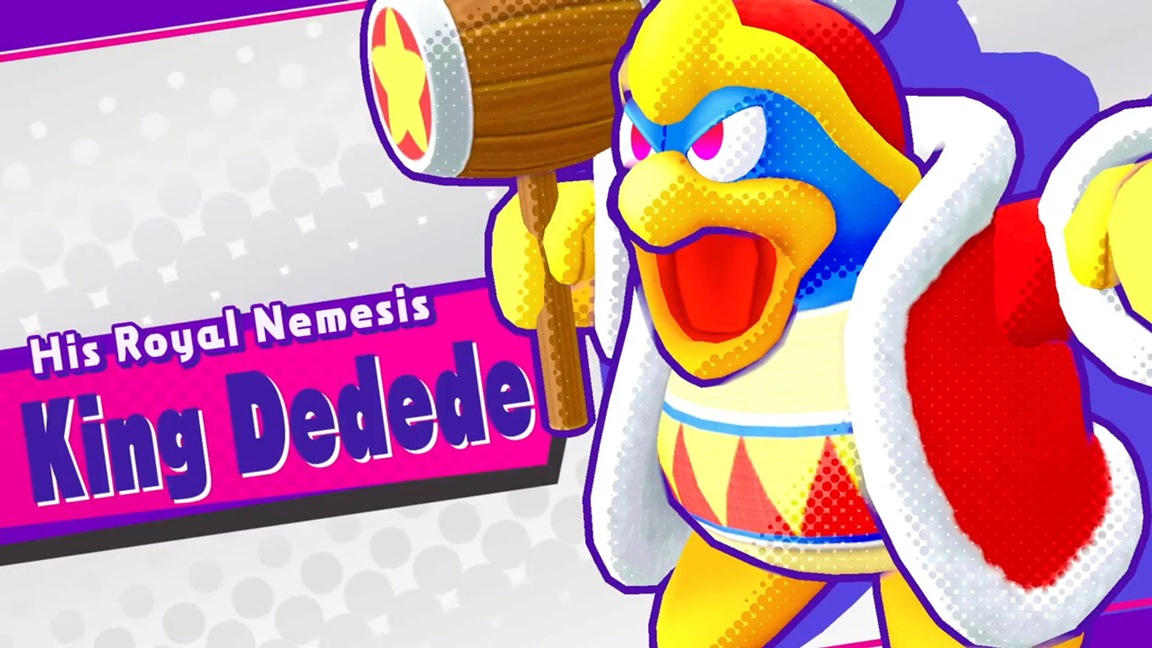 It's not available in North America just yet, but a demo for Kirby Star Allies has started distribution in Europe. Players have come across something… interesting.
Bosses in the demo can actually be defeated with Kirby doing nothing. The CPUs will actually take care of the work for you. This might be the case in the final game as well, but even if it is, standing around isn't much fun – so you'll probably want to actually participate in the fights.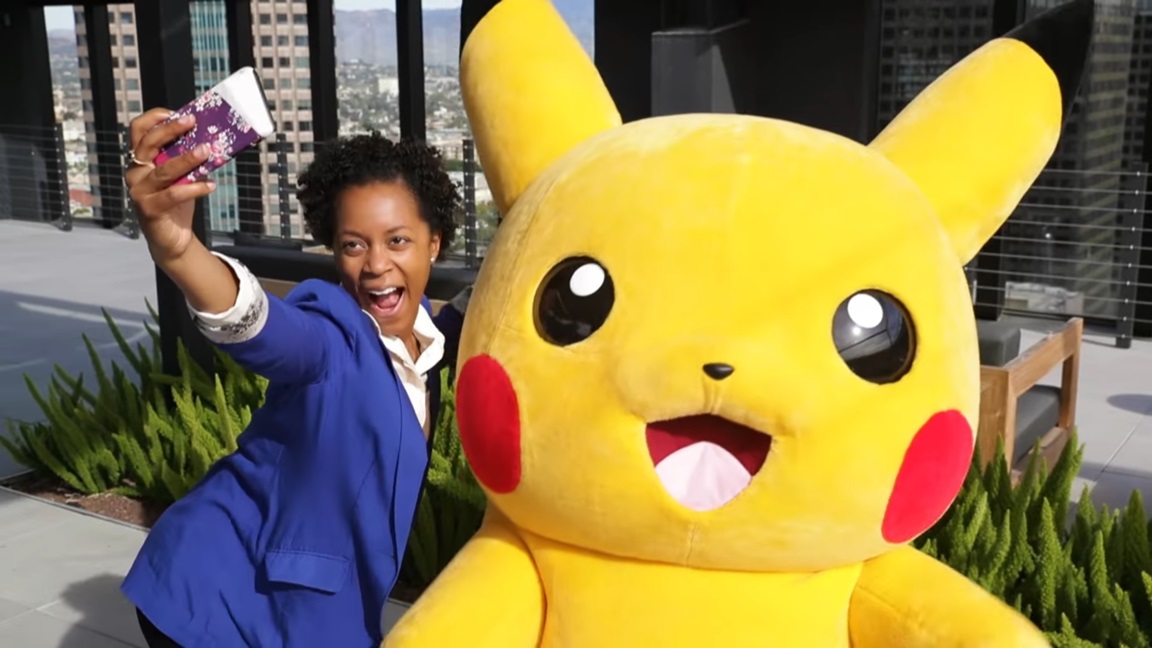 Nintendo put out a new off-beat video showing how the New 2DS XL Pikachu Edition came to be. Check it out below.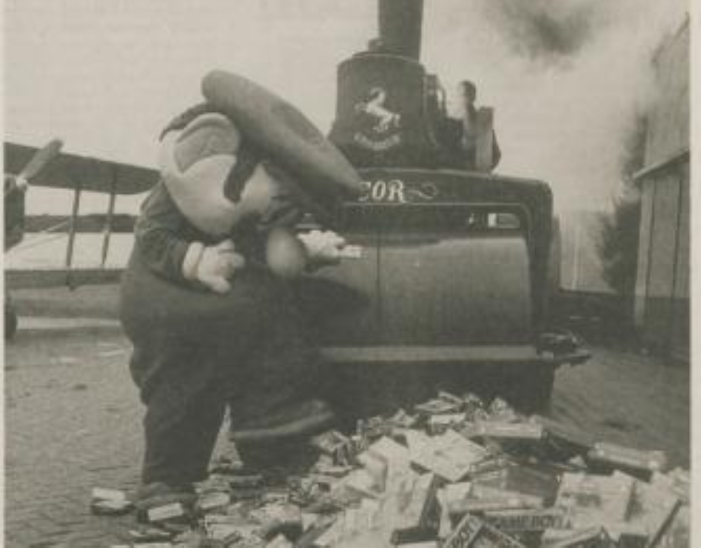 Piracy has unfortunately been a constant battle for Nintendo. Even during the Game Boy era, it an issue the company has continually dealt with.
Originally found by Gamegeschiedenis, classic photos show Nintendo literally taking the fight to piracy. The images, captured by various sources, show Nintendo using a roller in the Netherlands to destroy thousands of counterfeit games. Even Mario was present at the event.
The caption from one of the photos reads:
"Video game company Nintendo is using a roller to combat piracy. At Lelystad airport ten thousand counterfeit video games were crushed. The Japanese company has started a targeted and structured worldwide campaign to combat forgeries of their video games. The destroyed games came from Hong Kong and were confiscated from a Dutch importing company."
A few additional photos taken from various publications well over two decades ago can be found below.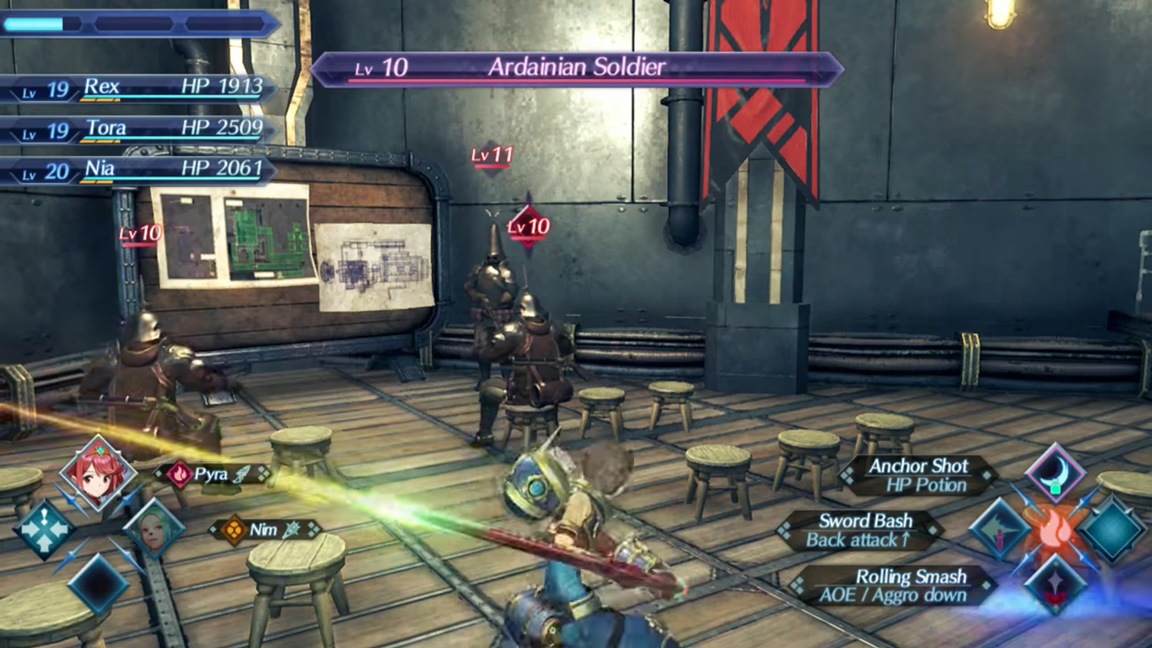 If anything has become a meme in Xenoblade Chronicles 2, it would be the battle dialogue from certain enemy soldiers you encounter. This has taken on a life of its own due to how often their lines are repeated, especially in short bursts.
These lines may ring a bell if you've played through Xenoblade Chronicles 2:
– "Think you can take me?"
– "Don't forget me!"
– "You're done!"