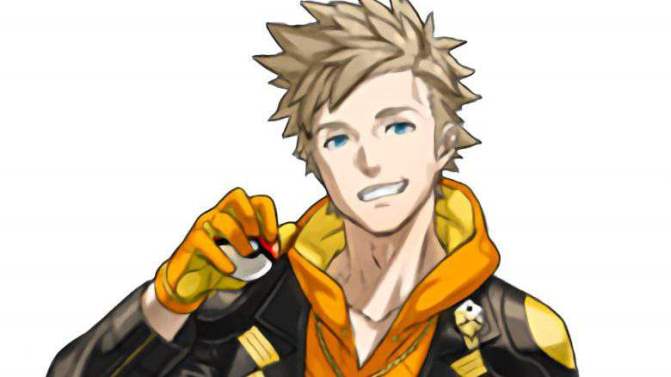 Update (8/2): The new Pokemon GO update is now officially live.
---
Original (7/29): Niantic is rolling out another update for Pokemon GO. Players should soon find that version 1.39.1 is available for iOS, and version 0.69.1 for Android.
The latest update mainly addresses a few bugs and issues. It also brings back Spark to appraise Pokemon for Team Instinct Trainers. Players recently noticed that Spark went missing and have been wondering when he would return.
The full Pokemon GO patch notes are as follows:
Spark has returned to appraise Pokémon for Team Instinct Trainers.
Resolved a motivation decay bug impacting Pokémon with less than 3000 CP.
Resolved a bug causing Pokémon GO to freeze after consuming potions too quickly.
Resolved a bug causing Pokémon GO to freeze after all 6 Pokémon faint during a Raid Battle.
Resolved an issue causing iPhone 6 devices to crash.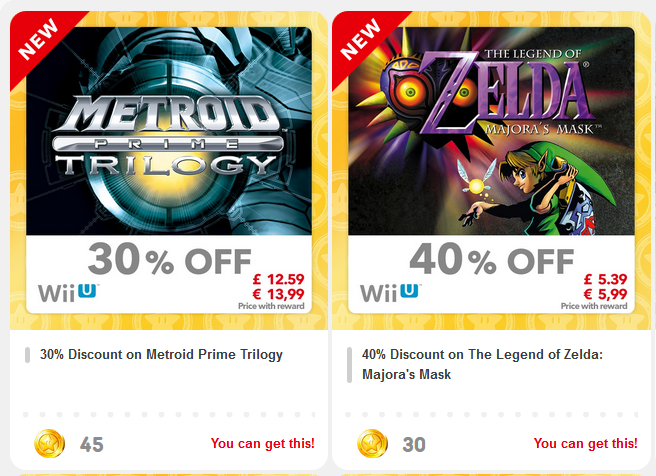 It's the start of a new month, which means new rewards have hit My Nintendo. Here's what new on the European version:
20% discount on Nintendo Selects: Mario Party: Island Tour (3DS) – 300 Platinum Points
30% discount on Metroid Prime Trilogy (Wii U) – 45 Gold Points
40% discount on The Legend of Zelda: Majora's Mask (Wii U) – 30 Gold Points
Viking Outfit (Miitomo) – 150 Platinum Points
Almond & Chocolate Doughnut (Miitomo) – 150 Platinum Points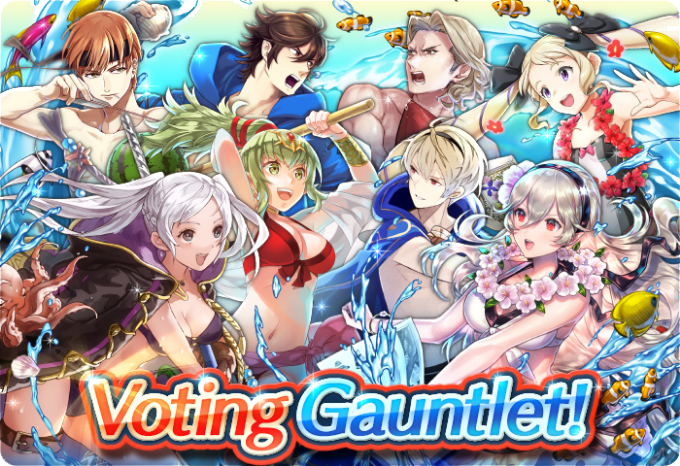 The newest Fire Emblem Heroes voting gauntlet is now up for players to start participating. You will have a choice between four characters to pick from, the summer variants of Gaius, Frederick, Robin, Tiki, Leo, Xander Corrin and Elise. The event lasts until August 7th.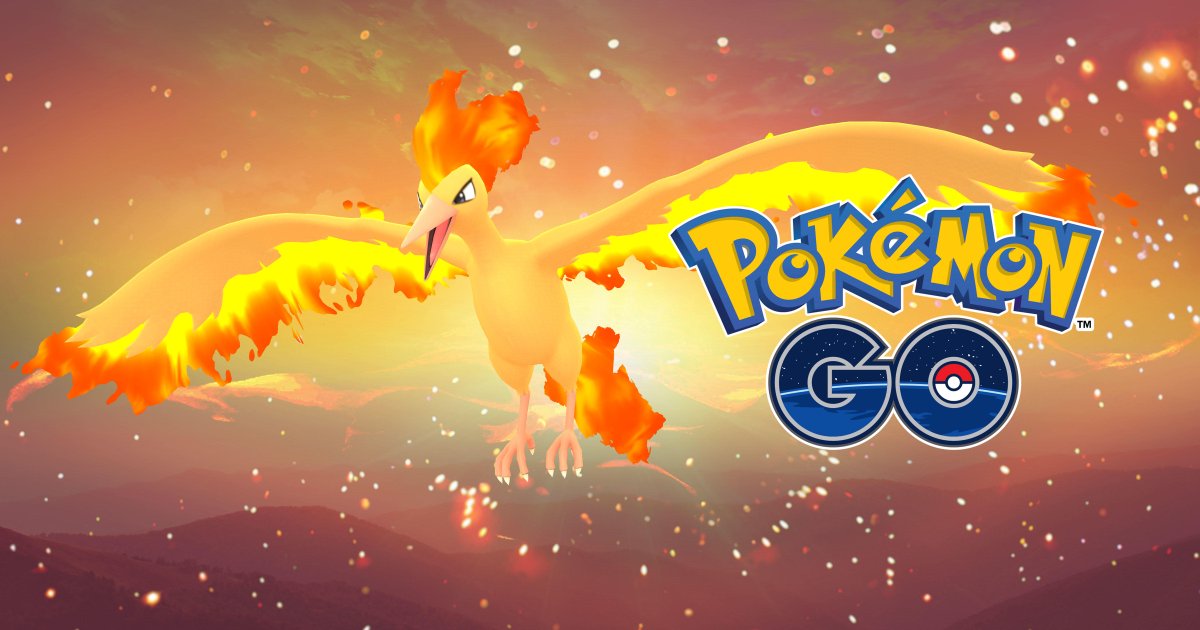 Moltres started to show up in Pokemon GO Raid Battles today as the newest Legendary Pokemon. Take a look at some footage below.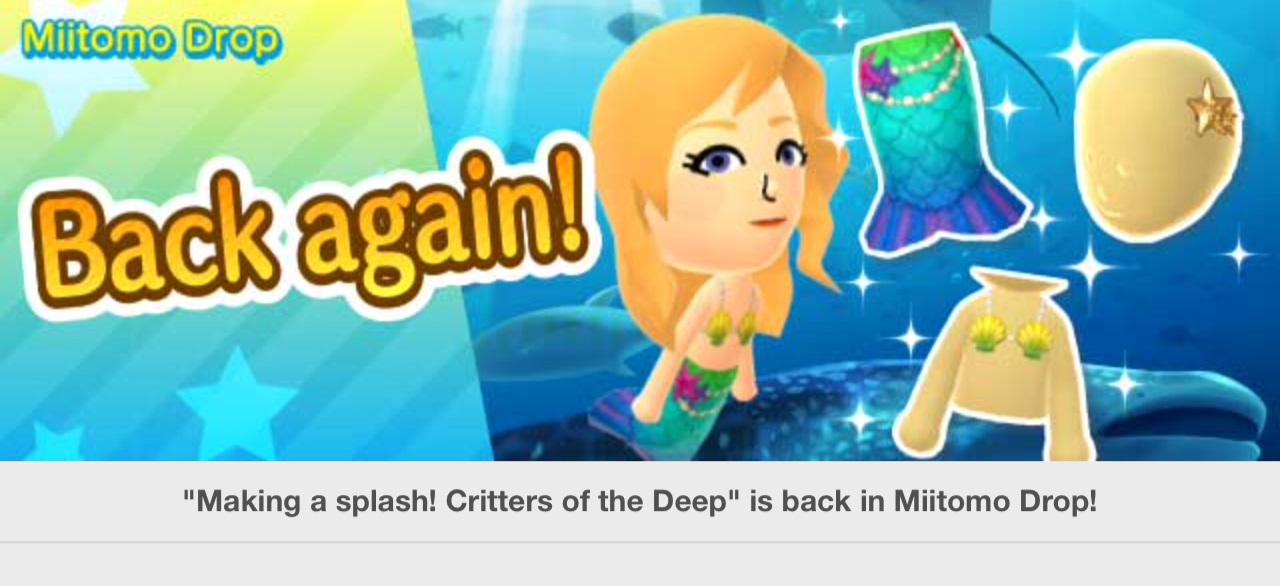 Miitomo has been updated with more content. Users will find returning stages with more items.
"Making a splash! Critters of the Deep" is the returning theme. The stages provide the following:
– Mermaid top (set)
– Mermaid tail (set)
– Whale suit
– Starfish hairpin
– Dolphin hood
– Dolphin suit
– Aurora shell
– Clownfish skirt
– Moon jellyfish headdress
– Jellyfish dress
– Moon jellyfish tights
– Octopack
The returning stage will be available until August 3 at 6 PM PT / 9 PM ET.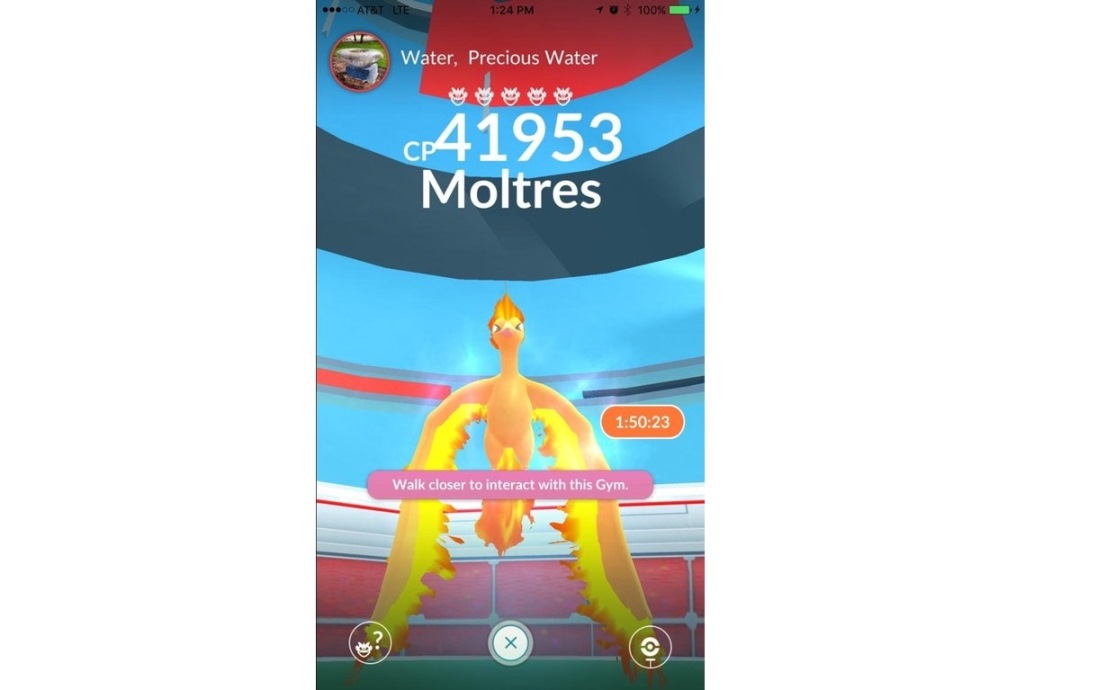 The next Legendary Pokemon is beginning to appear in Pokemon GO. We're starting to see the first reports of Moltres going out. You can encounter the Pokemon in Raid Battles.
Moltres will be available in Pokemon GO through August 7. Zapdos will follow between August 7 and August 14.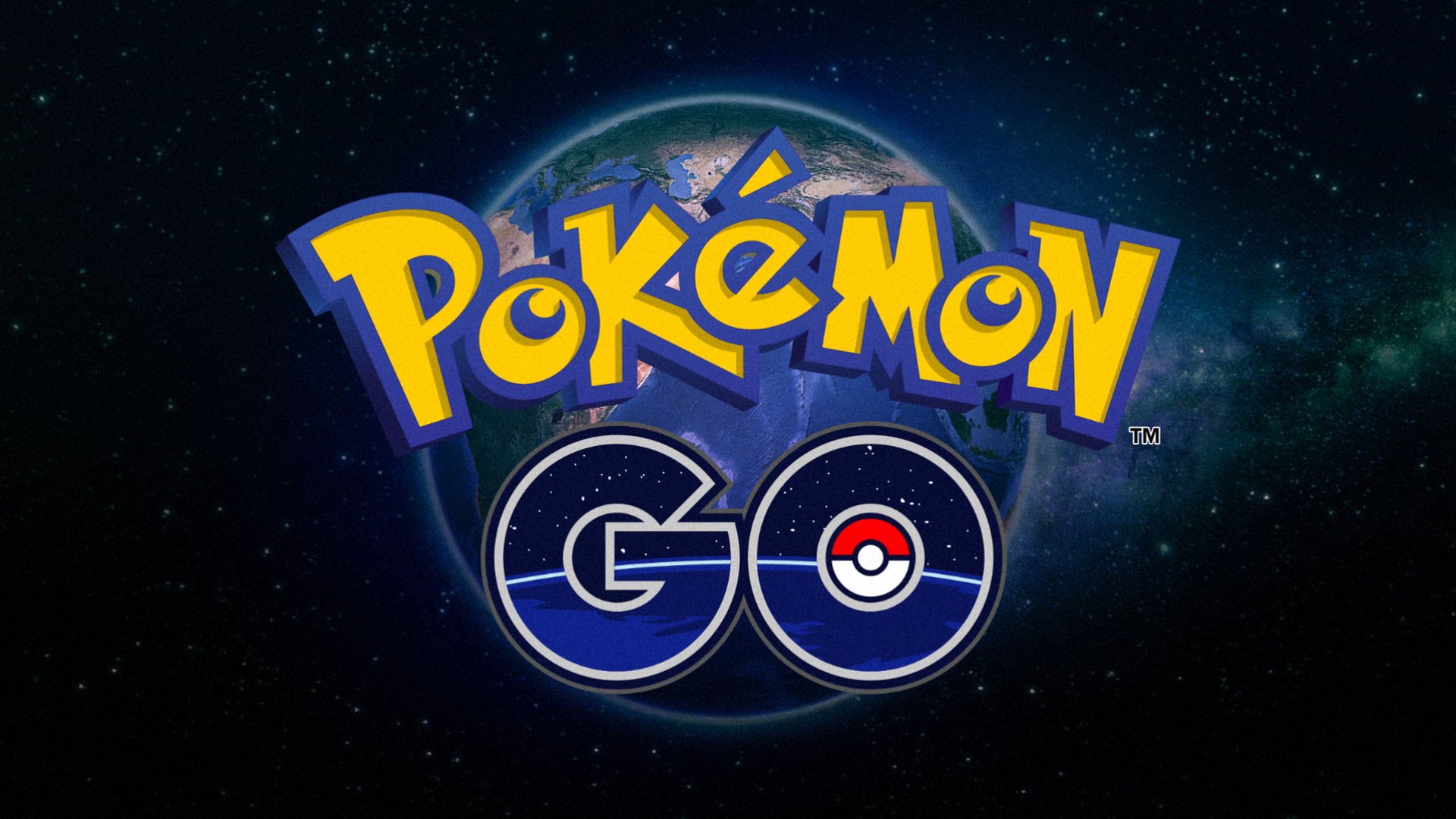 In a new post added to the Pokemon GO website, Niantic confirms that some Pokemon GO Safari Zone events have been delayed in Europe. Two days in particular are affected: August 5 and August 12. The news impacts Copenhagen and Prague as well as Stockholm and Amsterdam.
These events will now be taking place sometime in the fall. Specific dates will be announced in the future. Other events remains on track.
Niantic noted: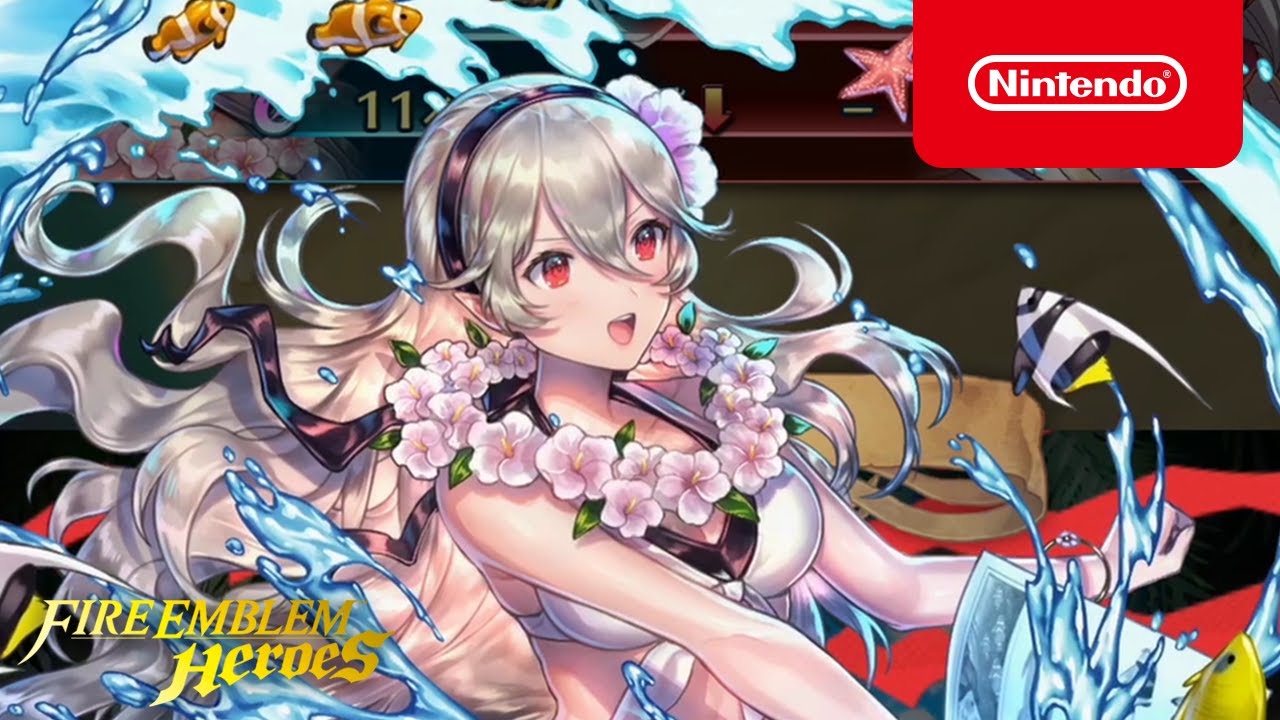 Fire Emblem Heroes' new Nohrian Summer event kicked off a few hours ago. Among other things, the game has a new Paralogue Map. Check out some footage below.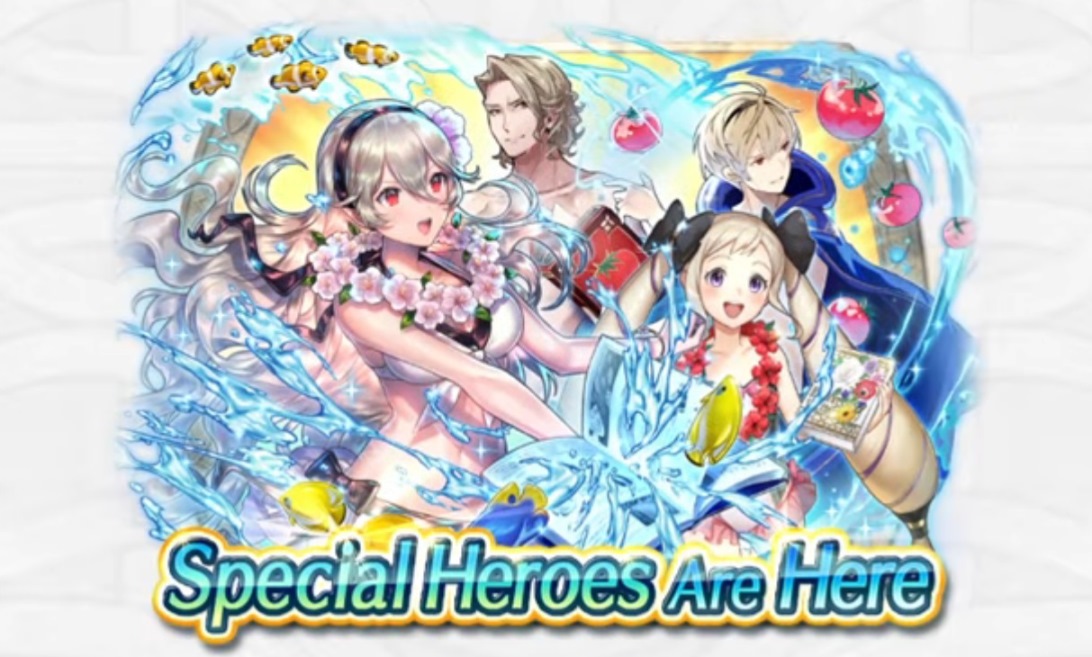 The focus mentioned in the Feh Channel update today is now live. You will be able to get Summer versions of Female Corrin, Xander, Leo and Elise. The focus will remain available until August 31st.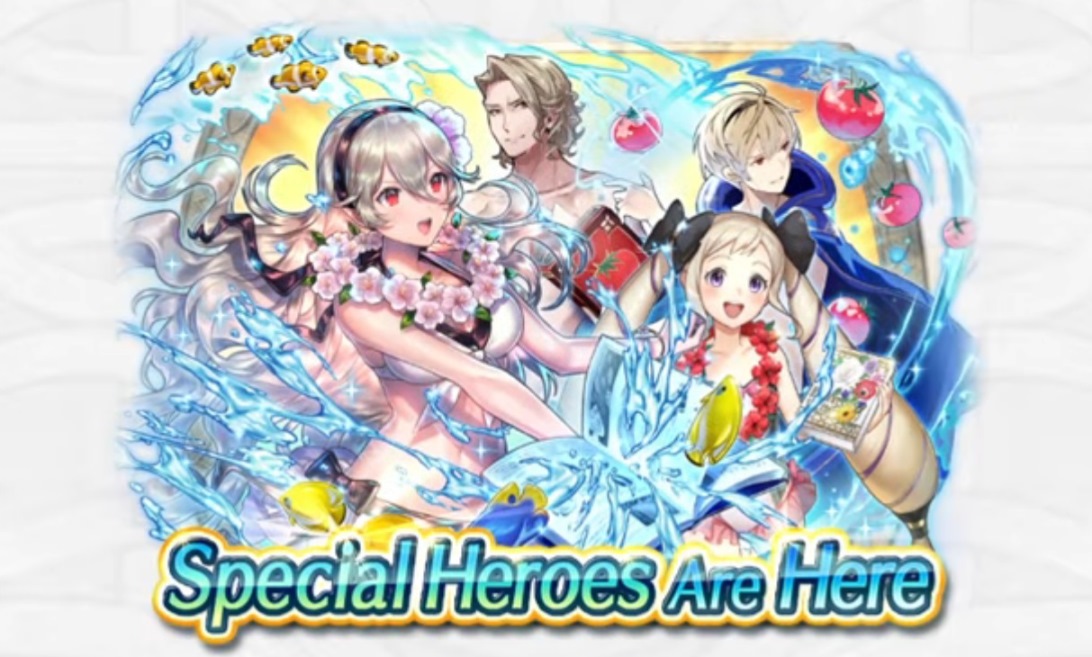 Nintendo released a new trailer for the new "Nohrian Summer" event in Fire Emblem Heroes. Corrin, Elise, Leo, and Xander will be featured in swimsuit outfits starting tonight. Watch the video below.