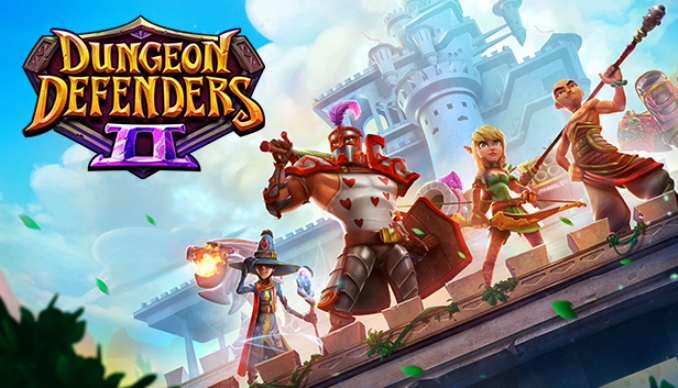 Dungeon Defenders II has a possibility of reaching Switch. Reader Brandon B reached out to Trendy Entertainment in hopes of hearing about the game potentially ending up on the system, and the team's reply was at least encouraging.
Trendy Entertainment said that the team has "some time scheduled for the mid/end of the year to investigate the feasibility of bringing DD2 to the Switch." The developer also said, "If it makes sense from a development and business sense we'd love to do it. No promises though!"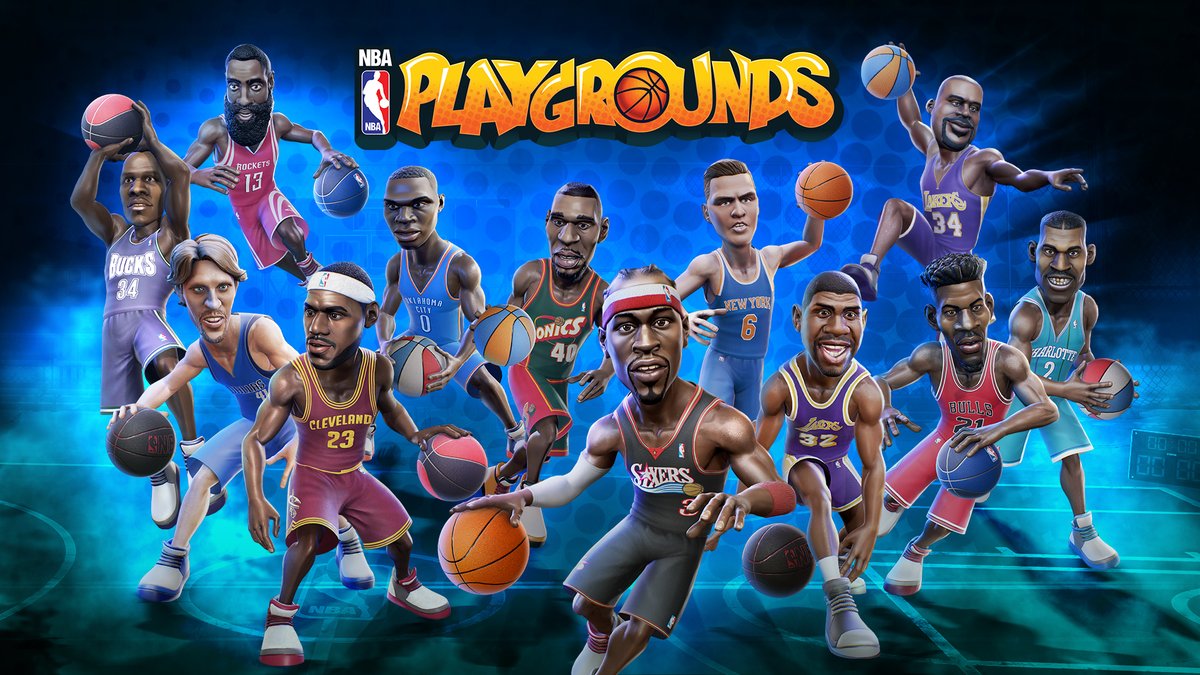 On Tuesday, Switch will have its first sports game. Saber Interactive will be releasing NBA Playgrounds, which just so happens to be the company's debut title on a Nintendo platform.
We recently spoke with Saber Interactive CEO Matthew Karch to learn more about NBA Playgrounds just ahead of its release. Karch chatted with us about the art style, roster, modes, update plans, and more. He also spoke about the Switch version, what it's like making games for the system, and future support on the console. If that wasn't enough, there's an interesting note about how the 2007 shooter TimeShift nearly ended up on Nintendo platforms.
Continue on below for our full interview.
A few new games out came out this week on the Wii U and 3DS eShops. If you're interested in checking out what's new in screenshot form, take a look at the gallery below.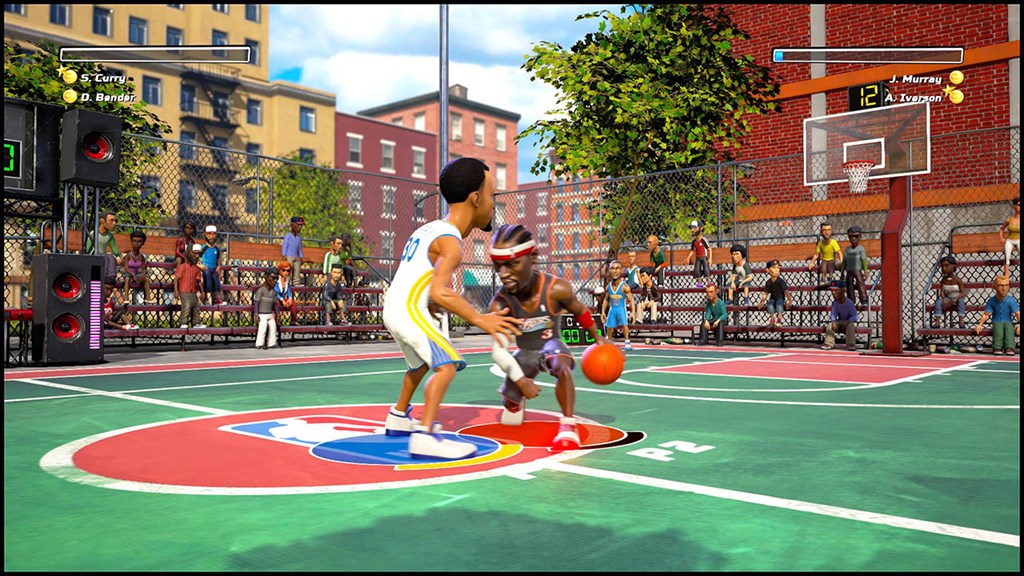 A new video has appeared showing gameplay of NBA Playgrounds, which is coming to Switch next week. Watch 15 minutes of footage below.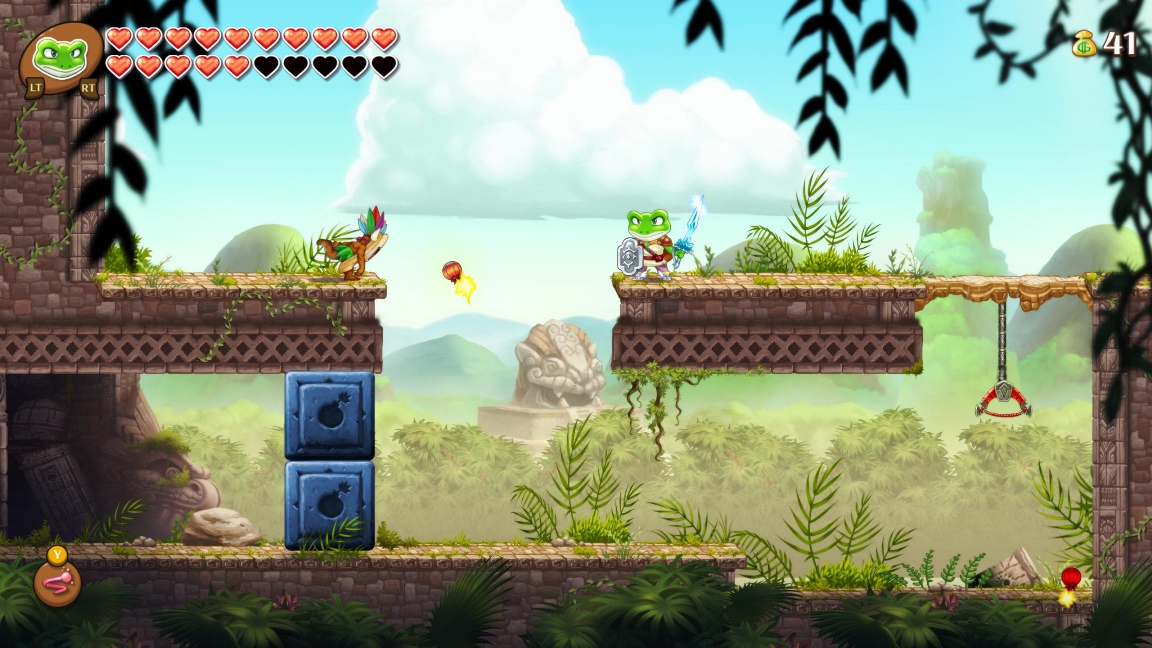 Wonder Boy: The Dragon's Trap made it to Switch last month, but we also can't forget about Monster Boy – which is also planned for the system. Last week, the developers shared a blog to show off the game's improved visuals.
What you see is the new visual style. The image below is the old version. It now features added lighting and detail.
Good news: Monster Boy may not be too far off. The team is now "in the final stage of development."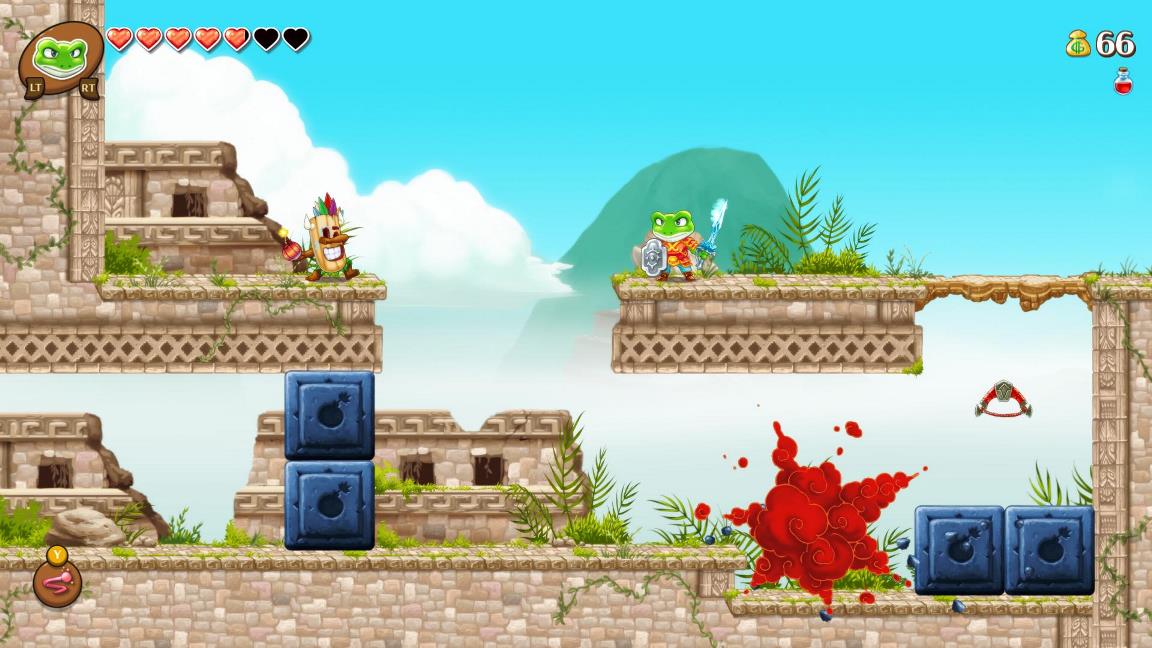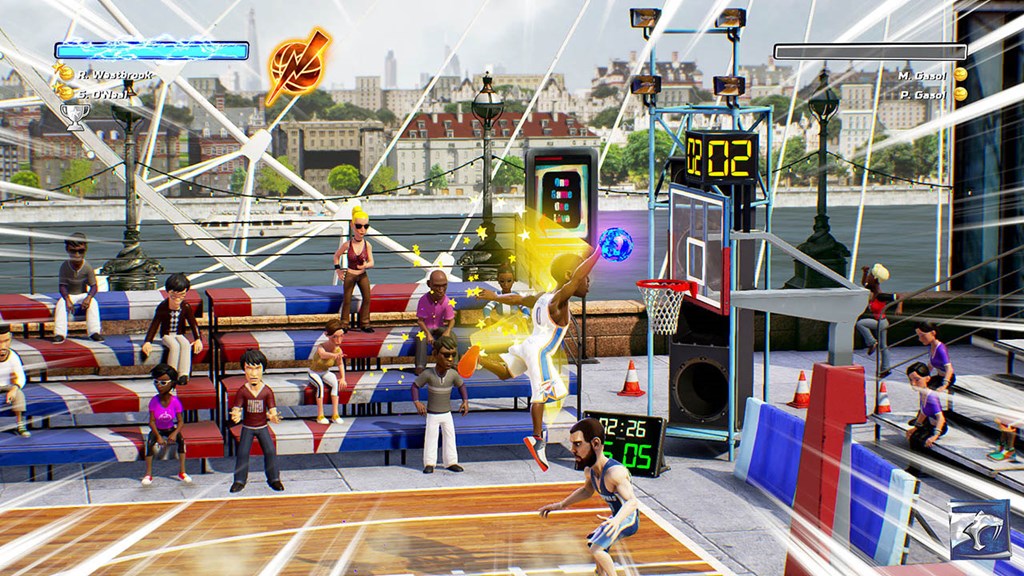 Switch will have its first sports game next week with NBA Playgrounds. However, a key feature won't be immediately available at launch – that being online play.
Saber Interactive prepared a patch that "will arrive a few days after launch". Online tournaments will be added on all platforms later on as well.
An official statement reads:
"The online play for NBA Playgrounds Switch will *not* be available at launch – it will arrive a few days after launch via an update. Once this update comes out, the Switch version will have the exact same functionality as the PC, PS4, and Xbox One version – this means you can connect with people online and play against them 1v1, and there are online leaderboards. However online tournaments will not be up and running at launch for any platforms, this functionality will come at a later date via an update. We'll share details on timing for the online tournaments as soon as we get it."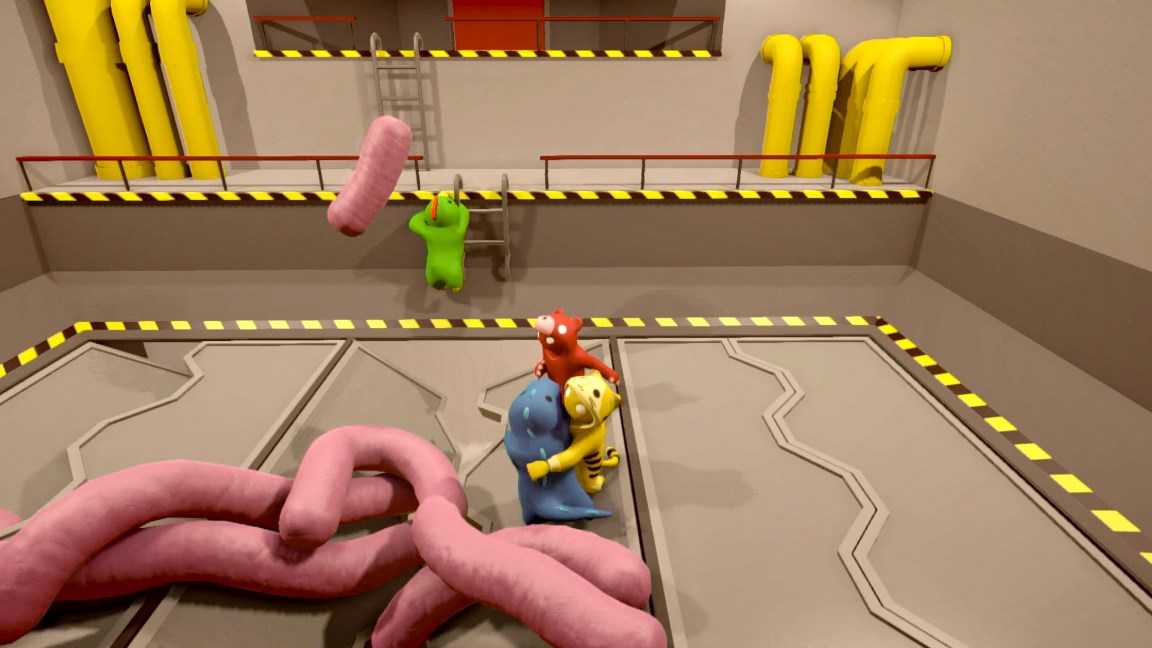 Gang Beasts may eventually land on Switch, judging by new comments from Gang Beasts creator Boneloaf. Studio co-founder James Brown told GamesIndustry in a recent interview: "We get asked for the Switch and we are talking about it but there are certain things behind the scenes that we need to do – like optimising the characters – in order to hit that platform."
Boneloaf has started discussions with Nintendo in hopes of obtaining dev kits. Brown also purchased a Switch to see if the controllers would be a match with Gang Beasts.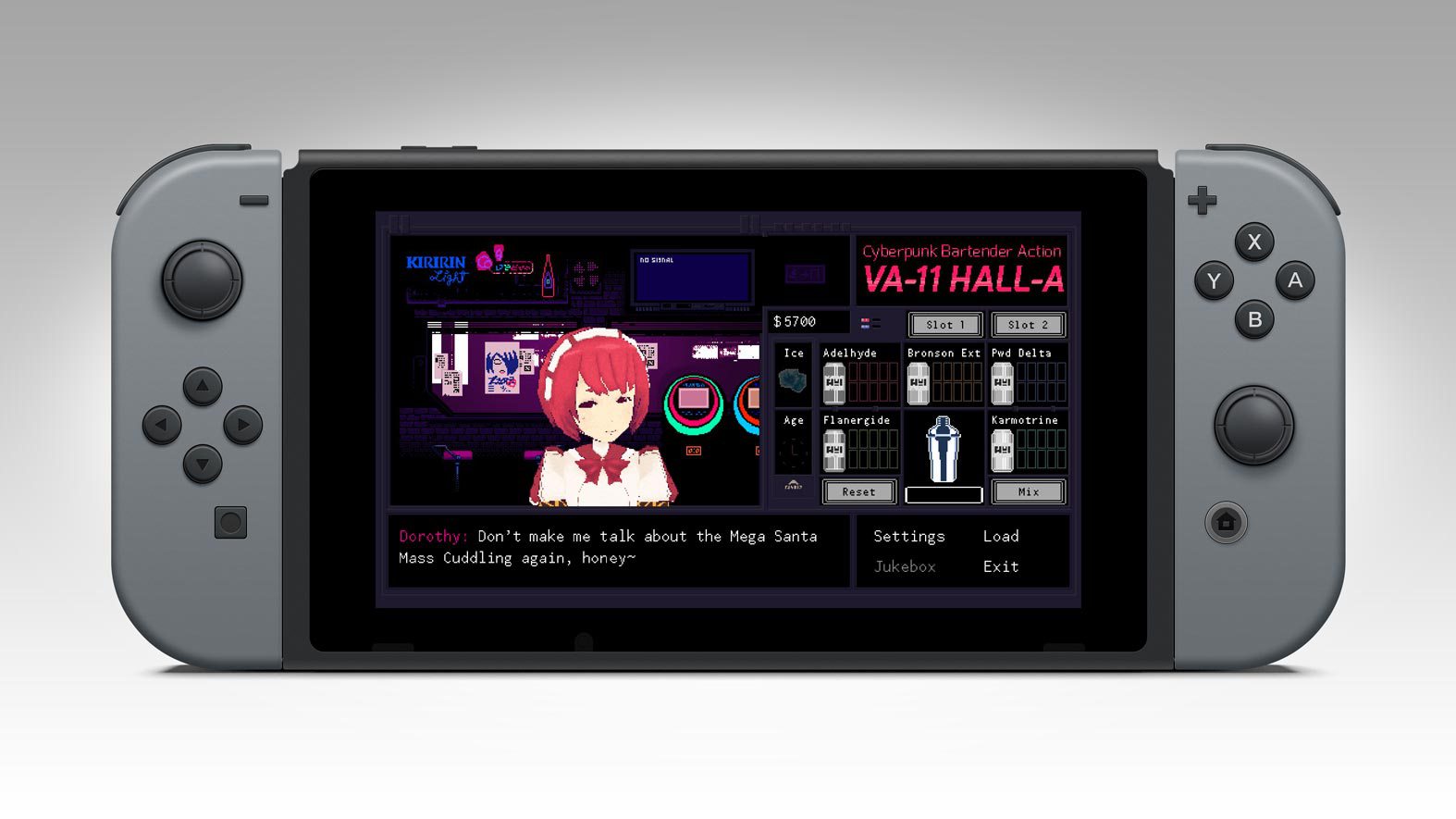 Update: Sadly, the rating isn't confirmation of a Switch release. It's there just in case it happens in the future.
@NinEverything I only checked the box for the Brazilian government in-case it ever happens. This is not confirmation.

— Wolf (@Ouren) May 4, 2017
---
Original: VA-11 HALL-A may be coming to Switch. In Brazil, the game received a rating for Nintendo console along with a variety of other platforms.
VA-11 HALL-A for Switch was thought to be nothing more than an April Fools' Day joke. Based on this listing though, it seems that it's happening after all.
Here's a handy overview for those who haven't heard of VA-11 HALL-A previously:
"VA-11 HALL-A: Cyberpunk Bartender Action is a booze em' up about waifus, technology, and post-dystopia life.

In this world, corporations reign supreme, all human life is infected with nanomachines designed to oppress them, and the terrifying White Knights ensure that everyone obeys the laws.

But, this is not about those people.

You are a bartender at VA-11 HALL-A, affectionately nicknamed "Valhalla." Although it is just a small bar downtown, it attracts the most fascinating people this side of dystopia. Keep your clients lubricated and you will be made privy to the most interesting stories."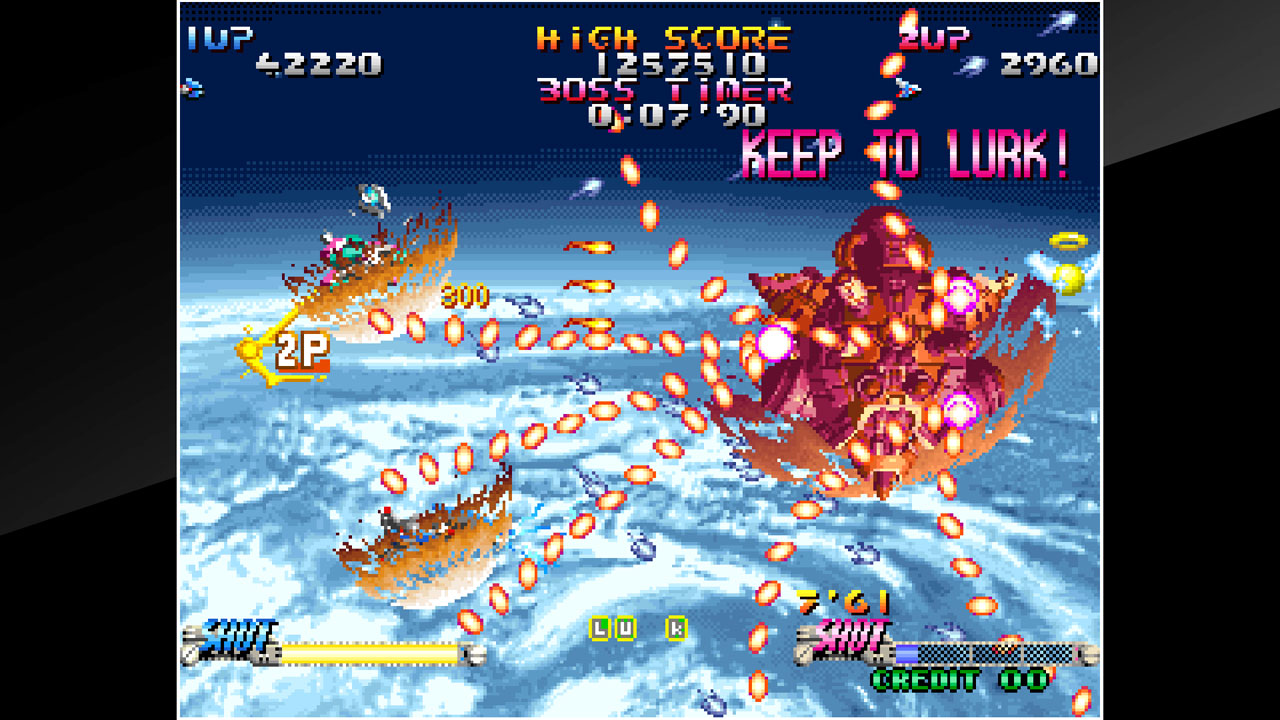 Check out some screenshots of this week's Nintendo Downloads in Europe: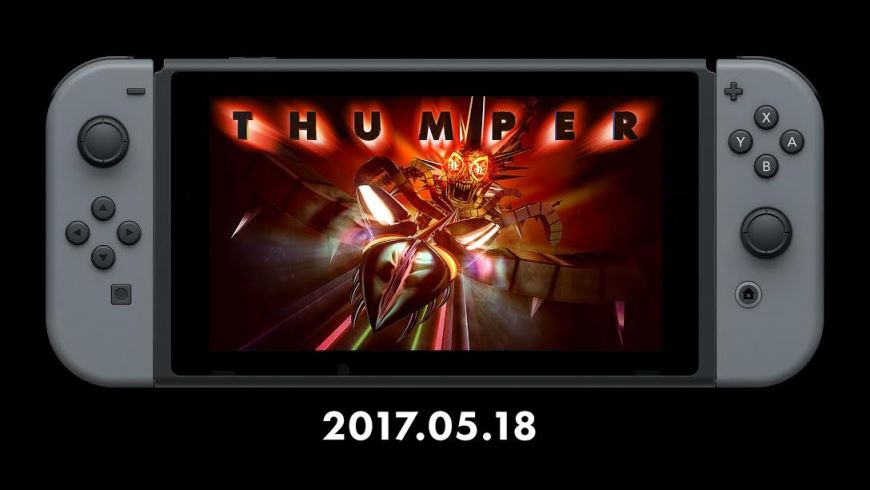 An official announcement has been sent out regarding Thumper's release date on Switch. As we reported earlier today, the title is slated for May 18 on the Switch eShop.
Thumper will run 1080p while docked, and naturally at 720p in portable mode. 60 frames per second is supported with both play styles. As you would expect, HD Rumble is included as well.
Source: Drool PR