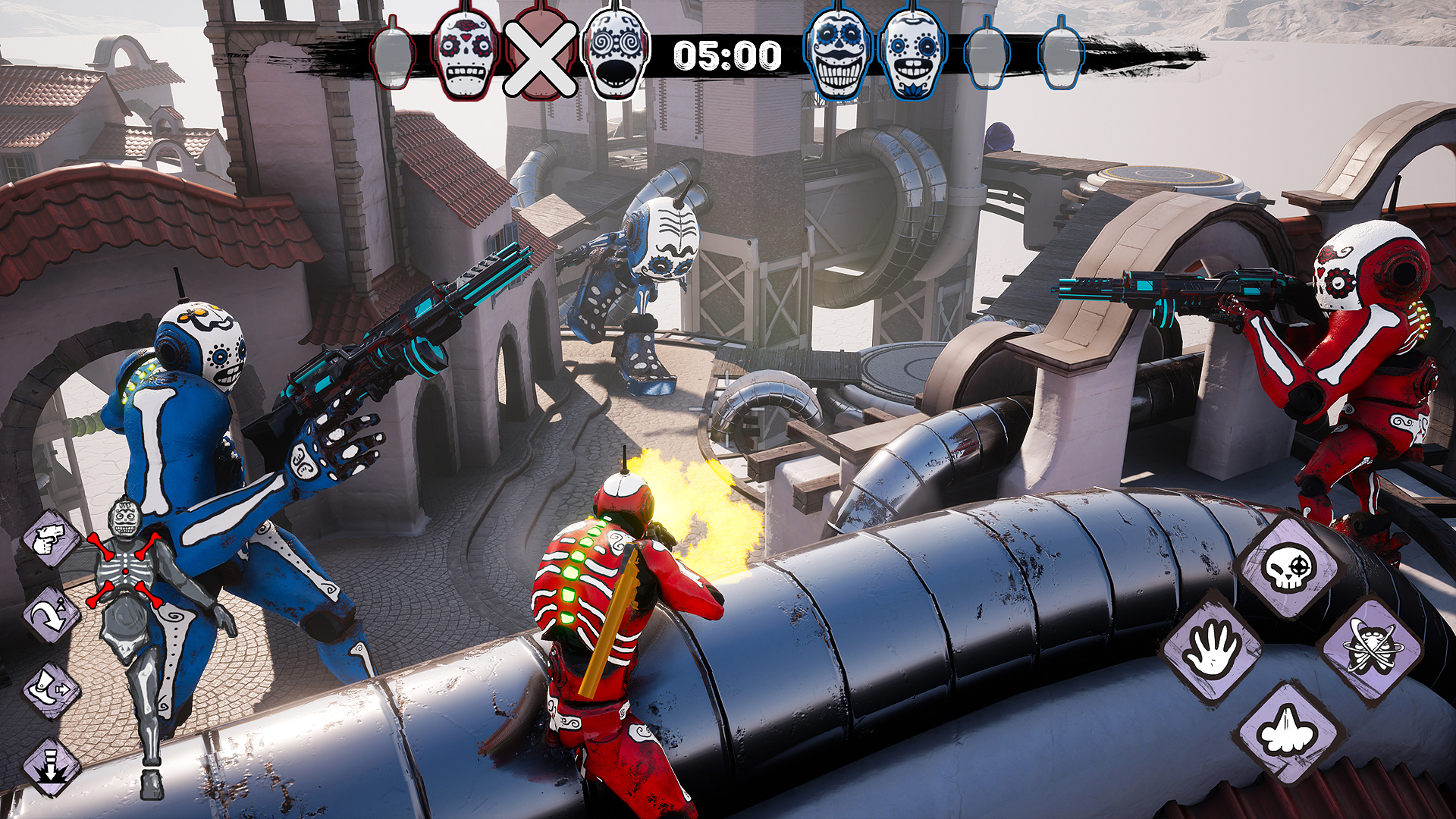 Morphies Law was announced for Switch during a Nindies Showcase presentation many months ago. Cosmoscope hoped to have it ready sometime this winter, but the shooter is experiencing a delay.
If all goes well, Morphies Law will now be launching this spring. However, it may end up slipping to the summer. The extra time will be used "to give you the best possible version of this crazy playground we're building."
For those who haven't heard of Morphies Law previously, check out the overview and trailer below.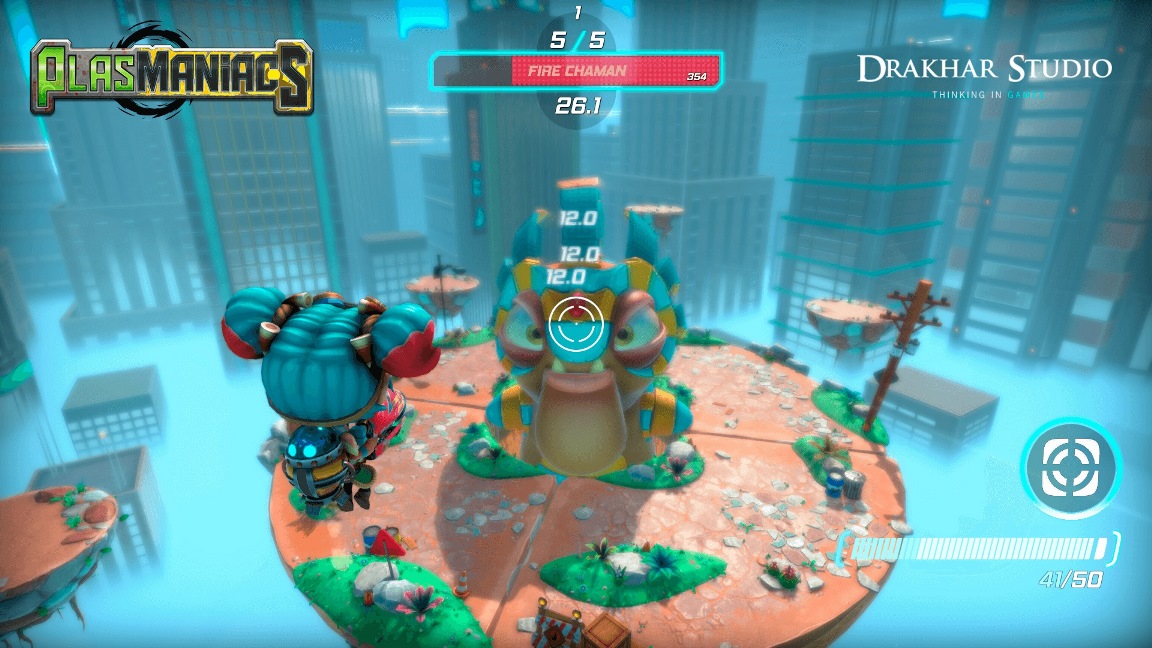 Drakhar Studio's new game Plasmaniacs will be on Switch, the indie developer has confirmed. The project comes from the same team as Ginger: Beyond the Crystal.
Described as a "shooter-clicker", Plasmaniacs is set in Vortex City, "a city always in alarm state with continuous catastrophes that terrorize the citizens of its five districts every day." Drakhar further states, "The game is divided into a succession of rounds in which you will be one of the four outsiders that keeps at bay the strange creatures that appear in the central vortex of the stage."
You can find more information about Plasmaniacs below, along with a new gameplay video.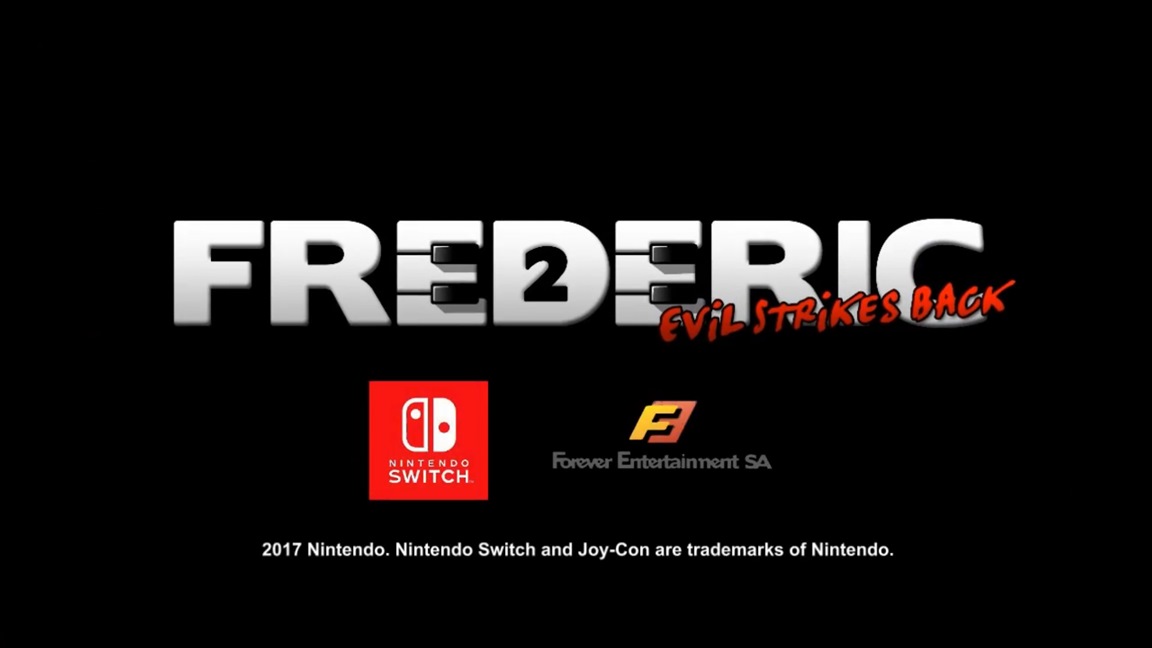 Update (1/30): Frederic 2: Evil Strikes Back is currently scheduled for February 1 (thanks m_t).
---
Original (1/24): Forever Entertainment brought Frederic: Resurrection of Music to Switch back in December. Its sequel, Frederic 2: Evil Strikes Back, will be available soon as well.
Forever Entertainment shared the news via Twitter:
'Frederic 2: Evil Strikes Back' Ultimate Version coming Very soon on #NintendoSwitch ! The release date for Frederic: Evil Strikes Back will be known soon as the game has been accepted on Nintendo Switch #NintendoeShop ! https://t.co/6qRe4bDIuU

— Forever Entert (@ForeverEntert) January 24, 2018
This version of the game has been thoroughly refreshed and will be the ULTIMATE experience for all Frederic fans! Keep an eye on our Facebook for latest news and updates!

— Forever Entert (@ForeverEntert) January 24, 2018
Continue on below for more on Frederic 2: Evil Strikes Back, including an overview and trailer.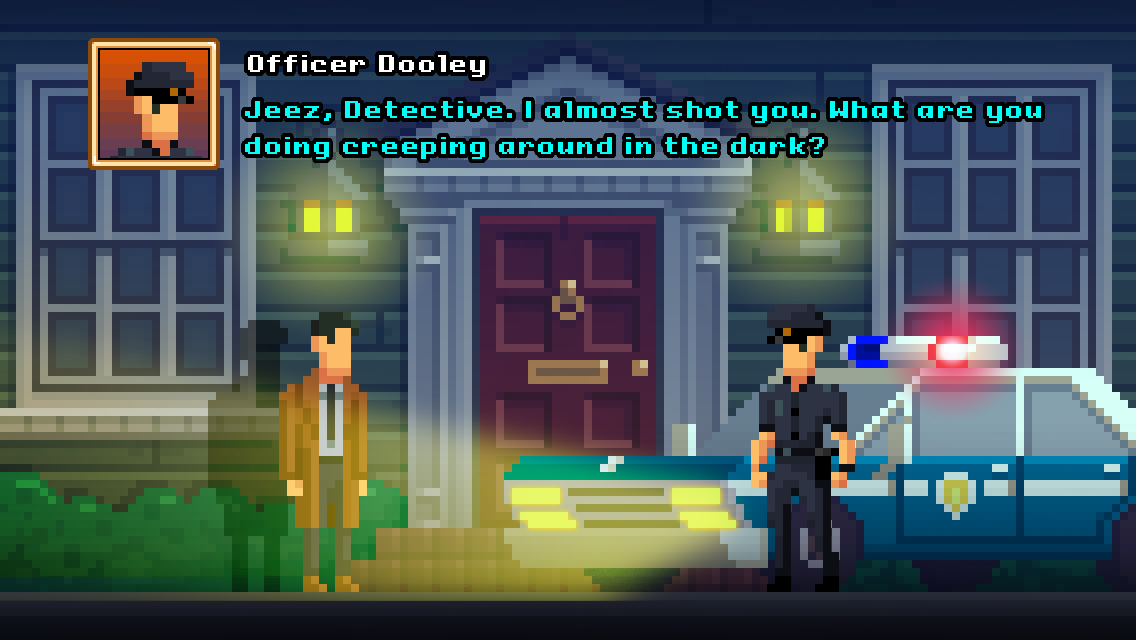 The Darkside Detective is coming soon to Switch. A release is planned for February 7, Spooky Doorway has announced.
The Darkside Detective is a classic point-and-click adventure game with six bit-sized cases. It features "retro pixel art with a modern twist", a soundtrack by Ben Prunty (FTL, Into the Breach), and more.
Here's the general premise and a trailer:
Detective Francis McQueen is the lead investigator of the criminally underfunded Darkside Division. When evil darkens the doorsteps of Twin Lakes City – hell, even when it just loiters around shop fronts or hangs out in shady alleyways – he's there, ready to investigate the cases that nobody else will.
Source: Spooky Doorway PR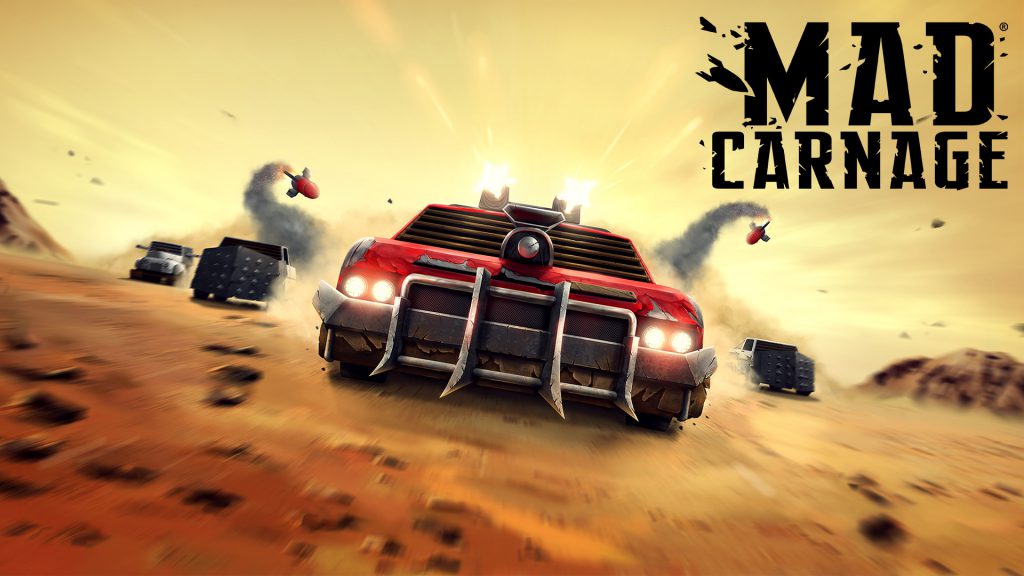 On Thursday, QubicGames is bringing Mad Carnage to Switch as a digital download on the eShop. Have a look at some footage below.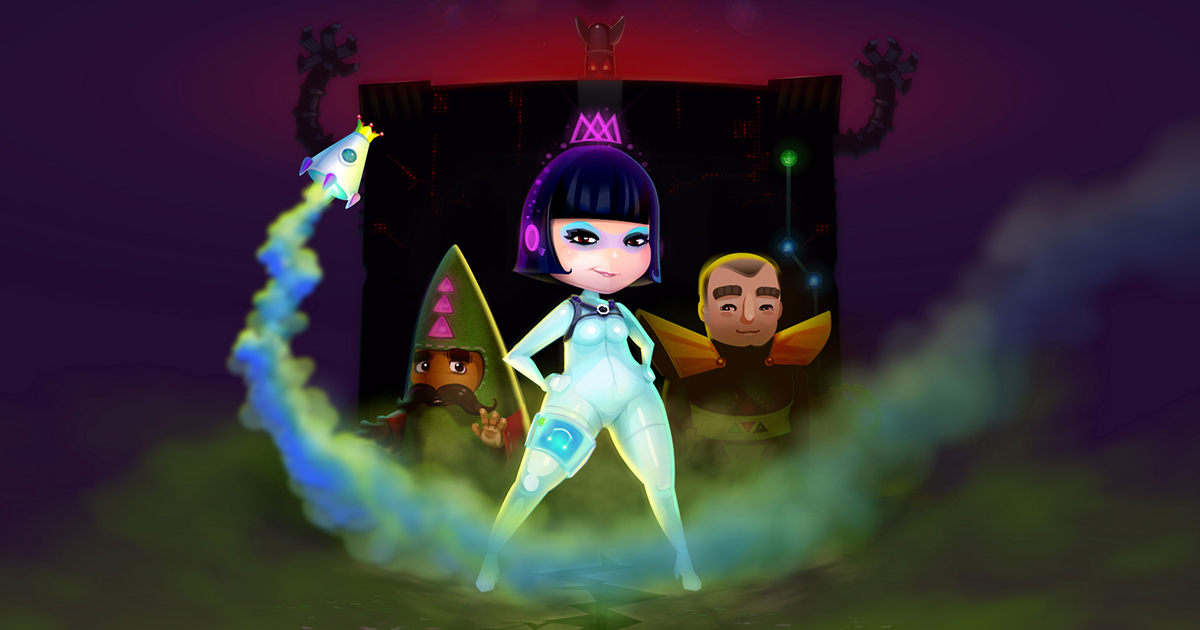 Good Night Brave Warrior announced today that Sling Ming is coming to Switch. Moreover, the title is currently scheduled for Spring 2018.
Sling Ming will have players exploring and solving puzzles in side-scrolling 2D worlds. The game supports both touch and Joy-Con controls.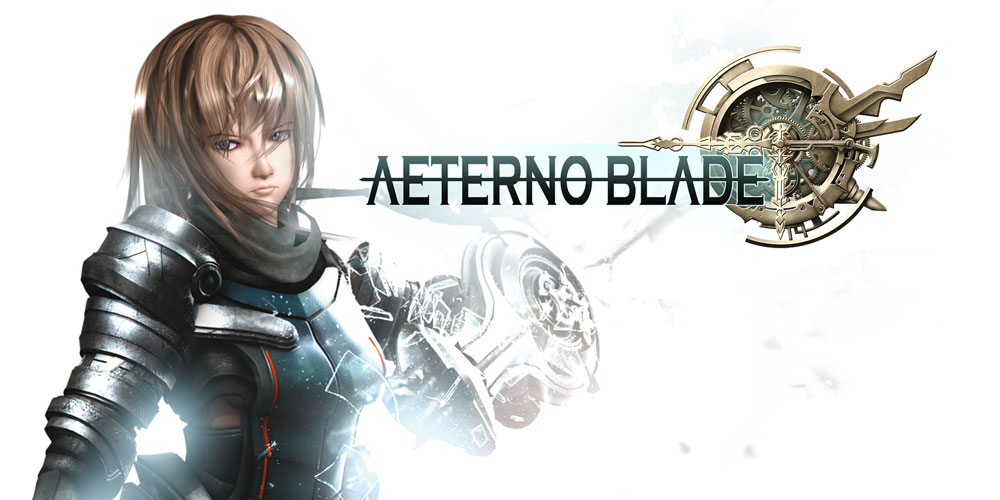 Corcell intends to have the first AeternoBlade ready to go on Switch for this Thursday. Take a look at some footage in the video below.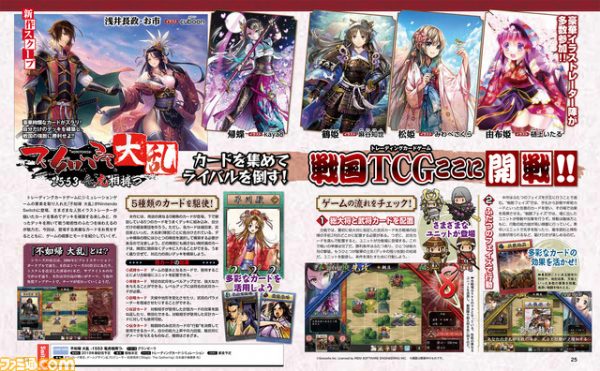 Hototogisu Tairan 1553: Ryuuko Aiutsu has been announced for Switch. It's game combining both trading card game and strategy elements. Players collect cards to construct their decks and battle over players online. The cards feature artwork from a variety of popular artists. The game will be released in Japan on the eShop in Spring 2018.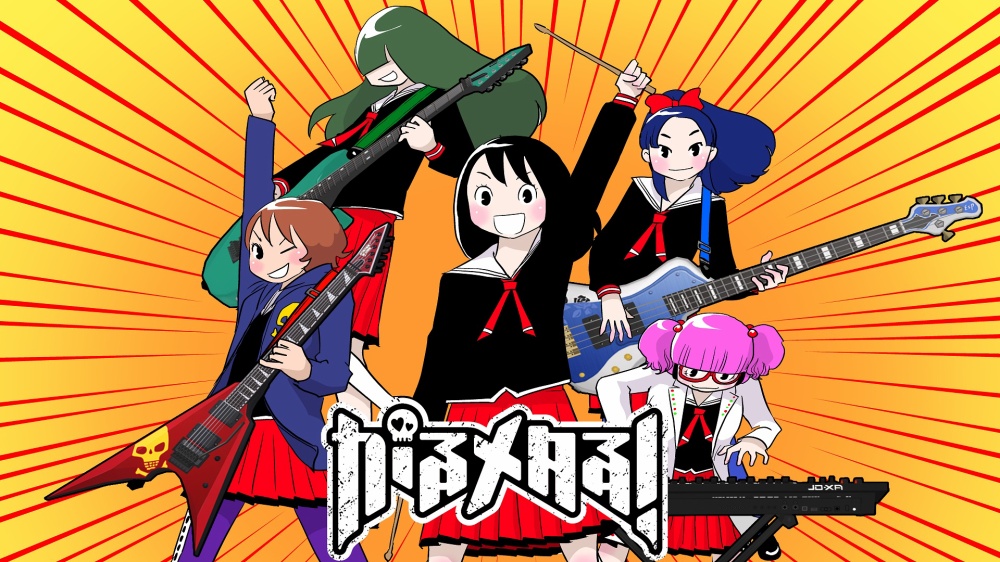 This week's Famitsu review scores are as follows:
Dynasty Warriors 9 (PS4) – 9/9/9/8
World to the West (NSW) – 8/8/8/8
Gal Metal (NSW) – 9/7/8/7
Leap of Fate (PS4) – 8/8/7/8
Shu (NSW) – 8/8/8/7
Sword Art Online: Fatal Bullet (PS4/XBO) – 8/8/8/7
Gundemoniums (PS4/PSV) – 8/7/7/7
Heroes of the Monkey Tavern (NSW) – 6/8/7/6
AER (PS4) – 7/7/7/6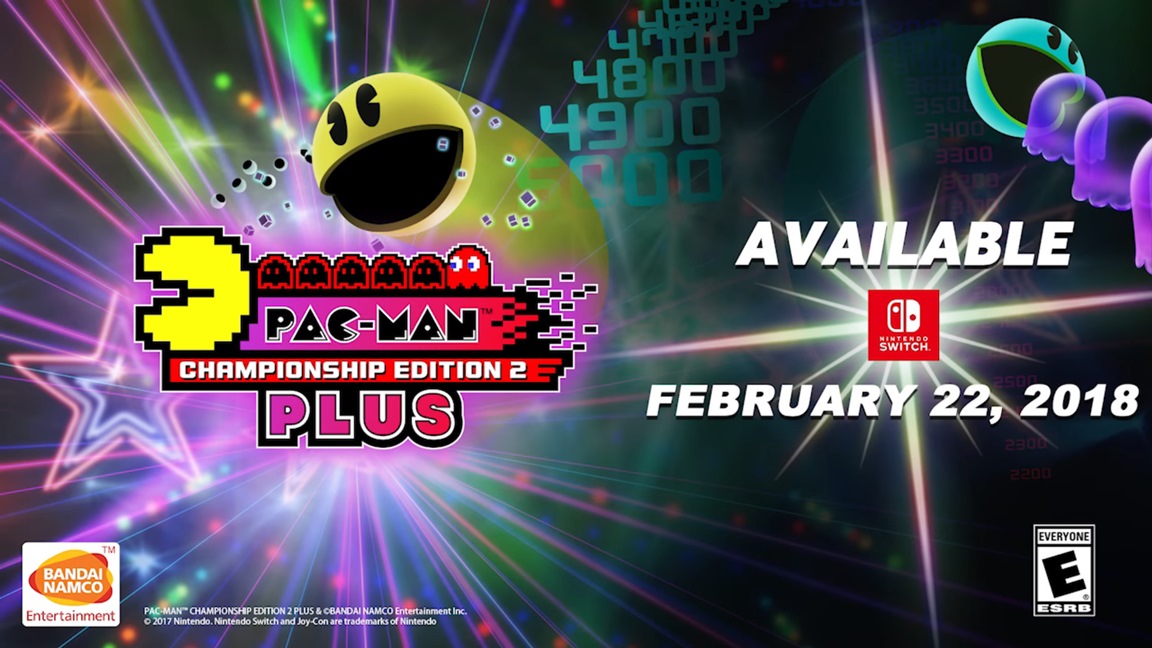 GameXplain has shared more footage from Pac-Man Championship Edition 2 Plus on Switch showing the new two-player mode. Check out the gameplay below.