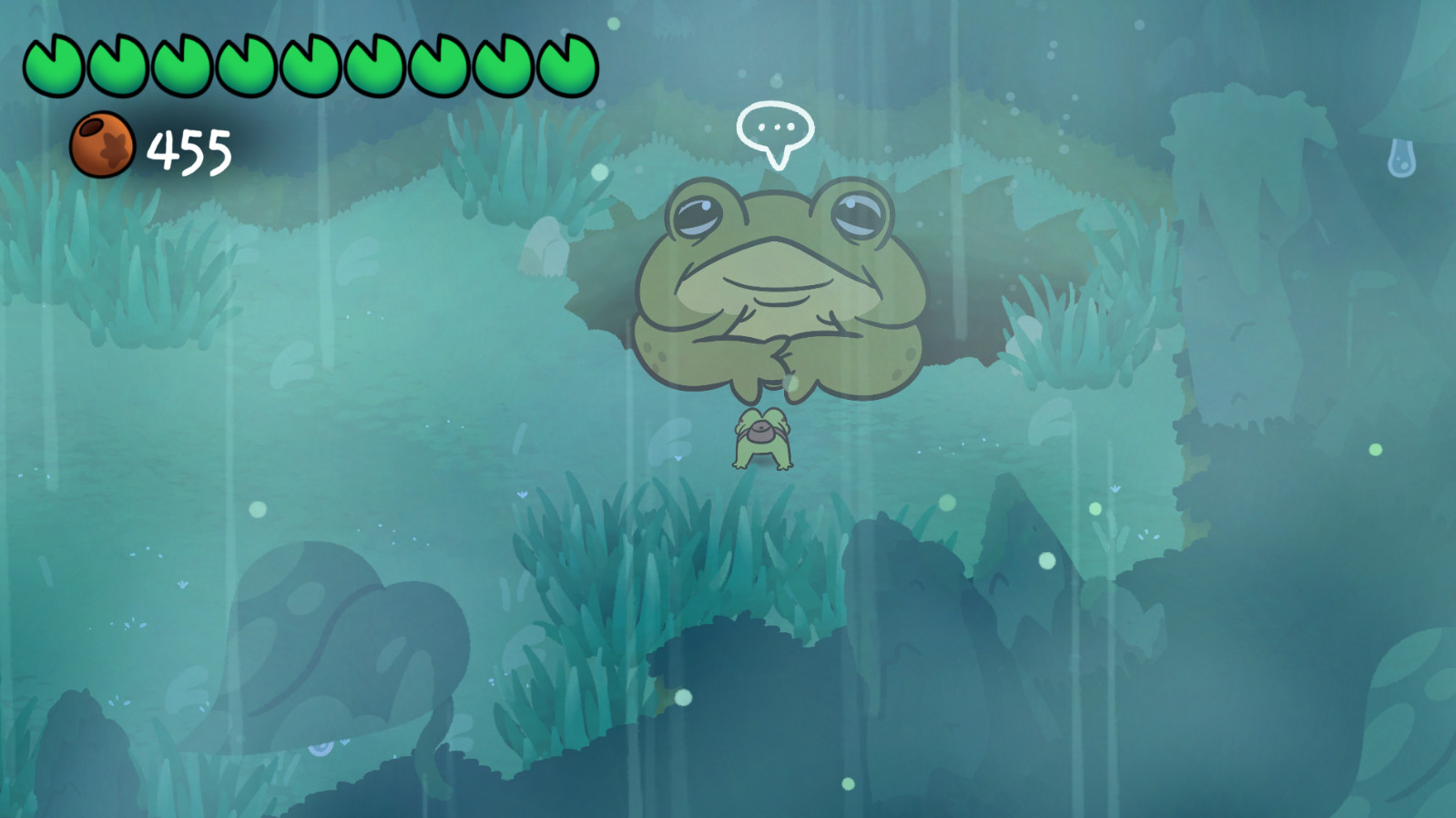 You may have heard of a little game called Frogsong. Last summer, Brandon Braun managed to fund the project through Kickstarter. The campaign ended with nearly CA$ 30,000 raised, and also confirmed plans to support Switch.
The official tagline for Frogsong is that it's "a heartfelt adventure game where it's okay to be small." The game, which makes of hand-drawn 2D animation, will have you exploring the world of Salia, fighting monsters, meeting a variety of characters and villages, upgrading your blade at the blacksmith, and more.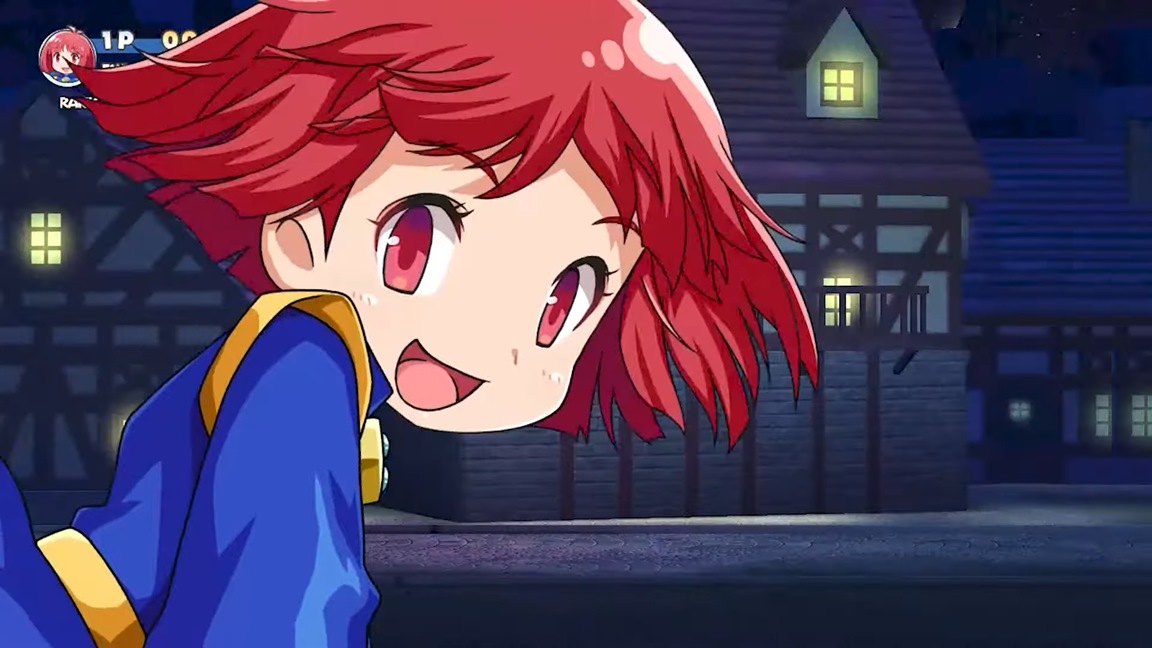 Cotton Fantasy came to Japan as Cotton Rock 'n' Roll last month, and those that are interested in the title can take a look at some new gameplay.
Below is a bit of background information about the game: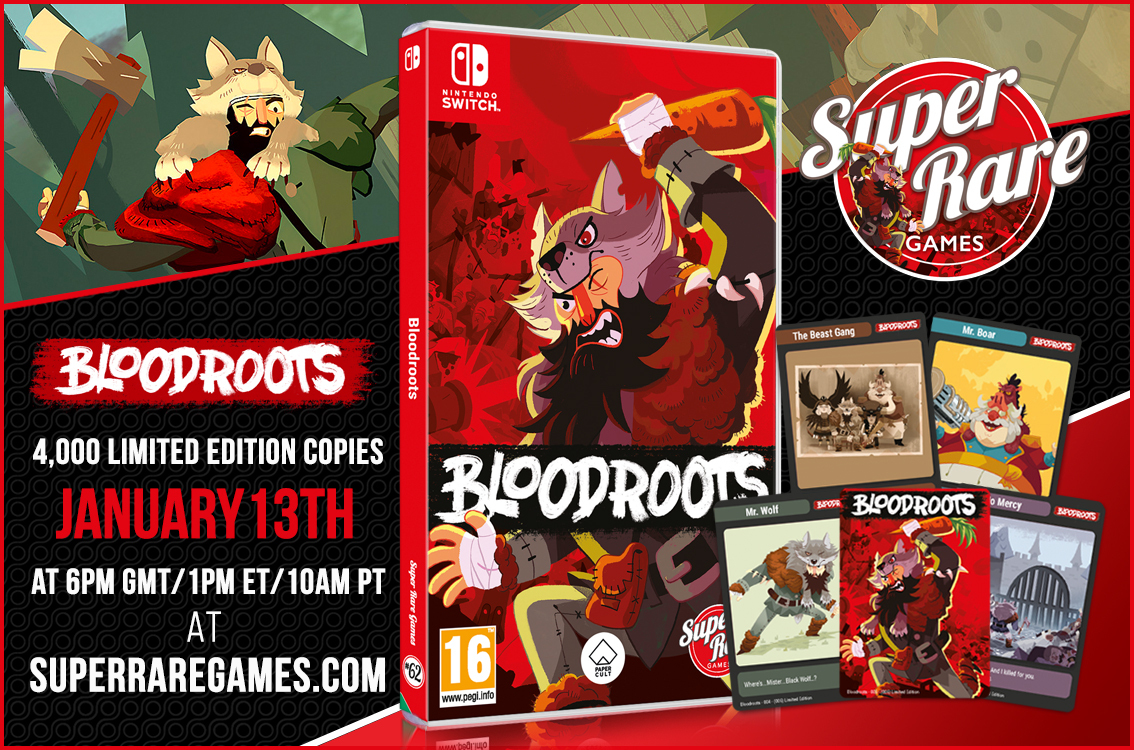 Super Rare Games has announced Bloodroots as its first physical Switch game of 2022.
4,000 copies will be produced in total. Each copy includes all the current content on its cart, a full-colour manual, interior artwork, an exclusive sticker, and trading cards. Super Rare Games titles ship soon after going on sale.
Here's some information about Bloodroots: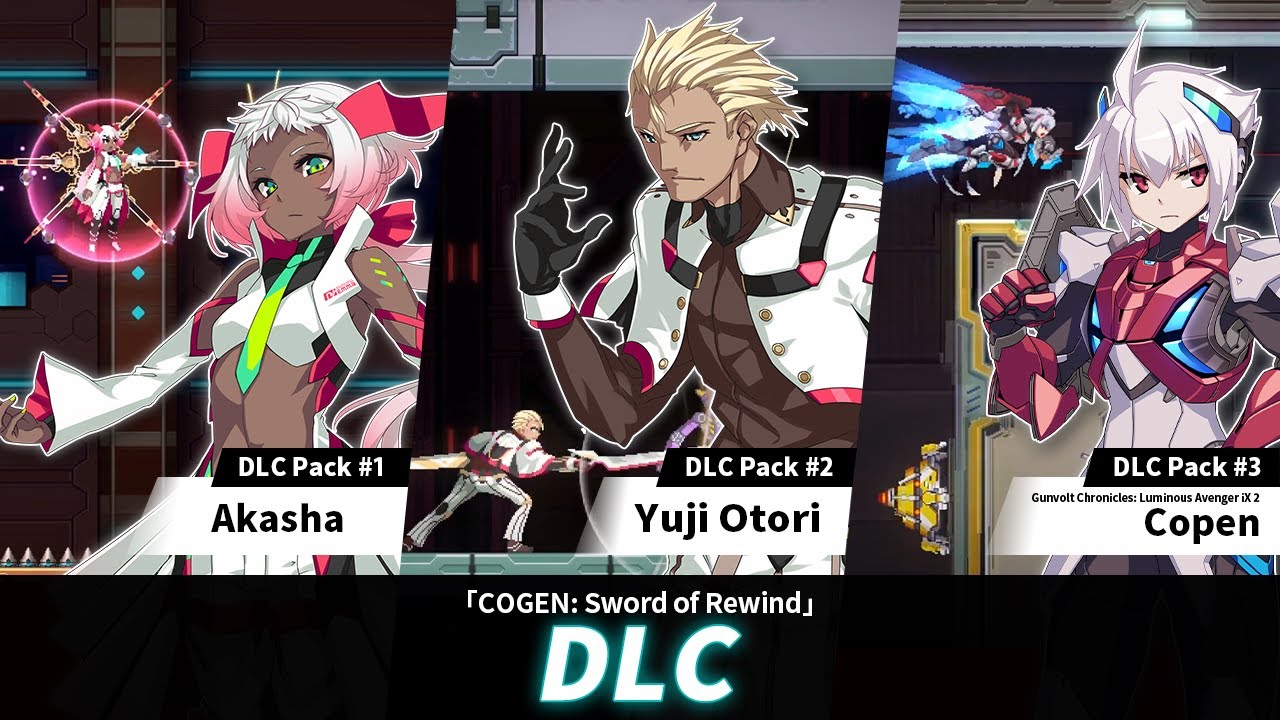 Ahead of the game's launch later this month, COGEN: Sword of Rewind has received a new trailer from Gemdrops that highlights various DLC.
Three different pieces of content are planned. Akasha (or Akaza), Yuji Otori, and Copen from Gunvolt Chronicles: Luminous Avenger iX 2 will be offered as separate packs. Each DLC makes these characters playable and includes an extra story.
Here's today's DLC trailer for COGEN: Sword of Rewind: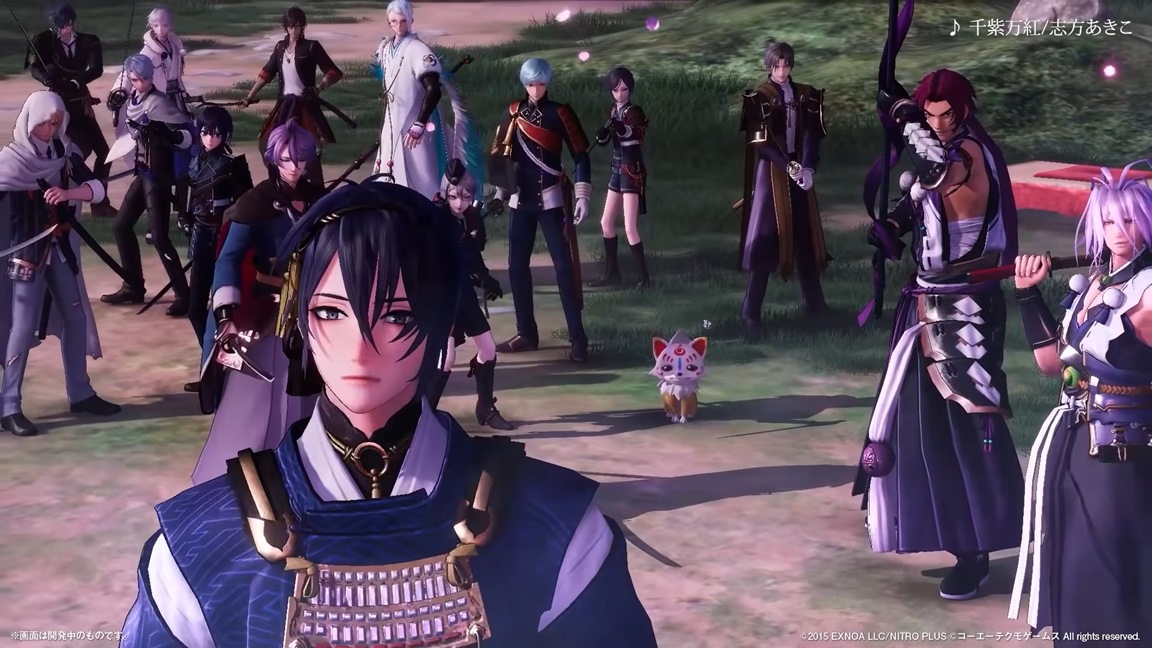 DMM Games, Nitroplus, Omega Force, and Ruby Party shared the third official trailer today for Touken Ranbu Warriors. Not only do we see some general gameplay, but a look at the title's systems as well.
Here's a bit of information about Touken Ranbu Warriors: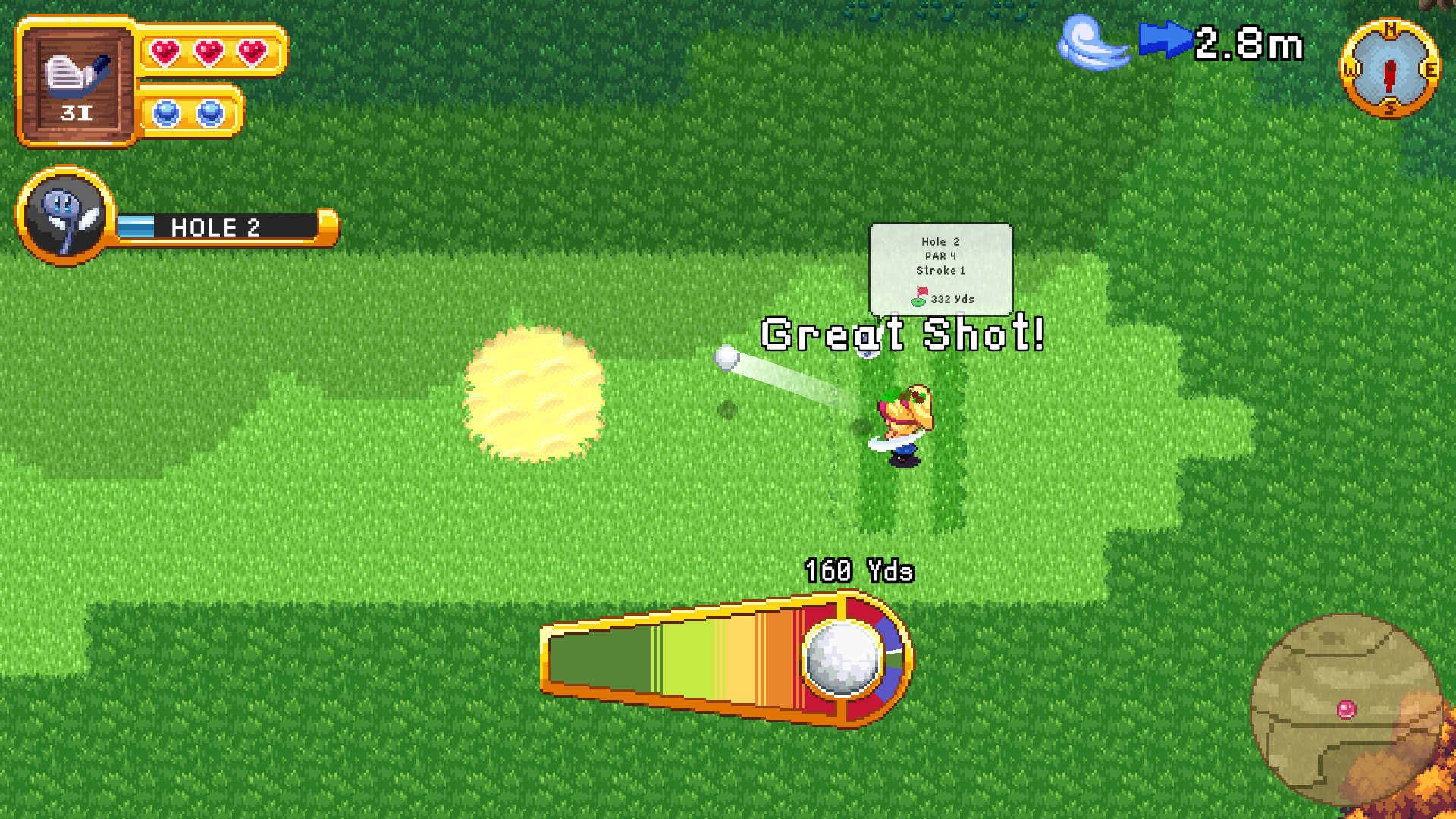 RPGolf Legends, a golfing RPG and sequel to RPGolf, has been made available for pre-purchase on the Switch eShop today, and is scheduled to arrive on January 20th. Check out some gameplay footage ahead of its launch with the video below the break.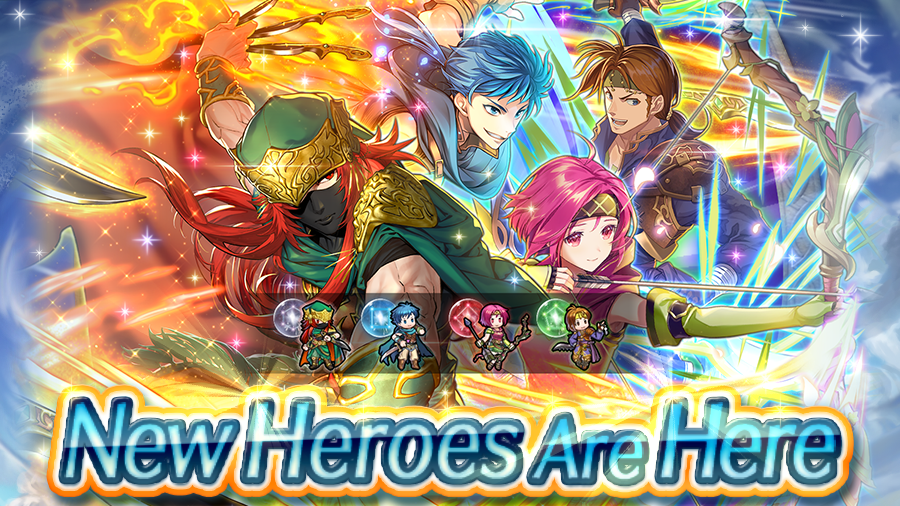 A new summoning focus is live now in Fire Emblem Heroes, and this one includes heroes from Fire Emblem: The Sacred Stones. The heroes featured in this event are:
5-star Joshua: Resolute Tempest
5-star Rennac: Rich "Merchant"
5-star Colm: Capable Thief
5-star Neimi: Tearful Archer
All of these heroes will be included in this summoning focus until January 28, 2022, and the first summon is free. Also, summoning Joshua will award players an Ascendant Floret which is an item can be used to strengthen other heroes. After 40 summons, a free 5-star hero will be given out and Celestial Stones as well.
Information and artwork for all the 5-star heroes featured can be viewed below.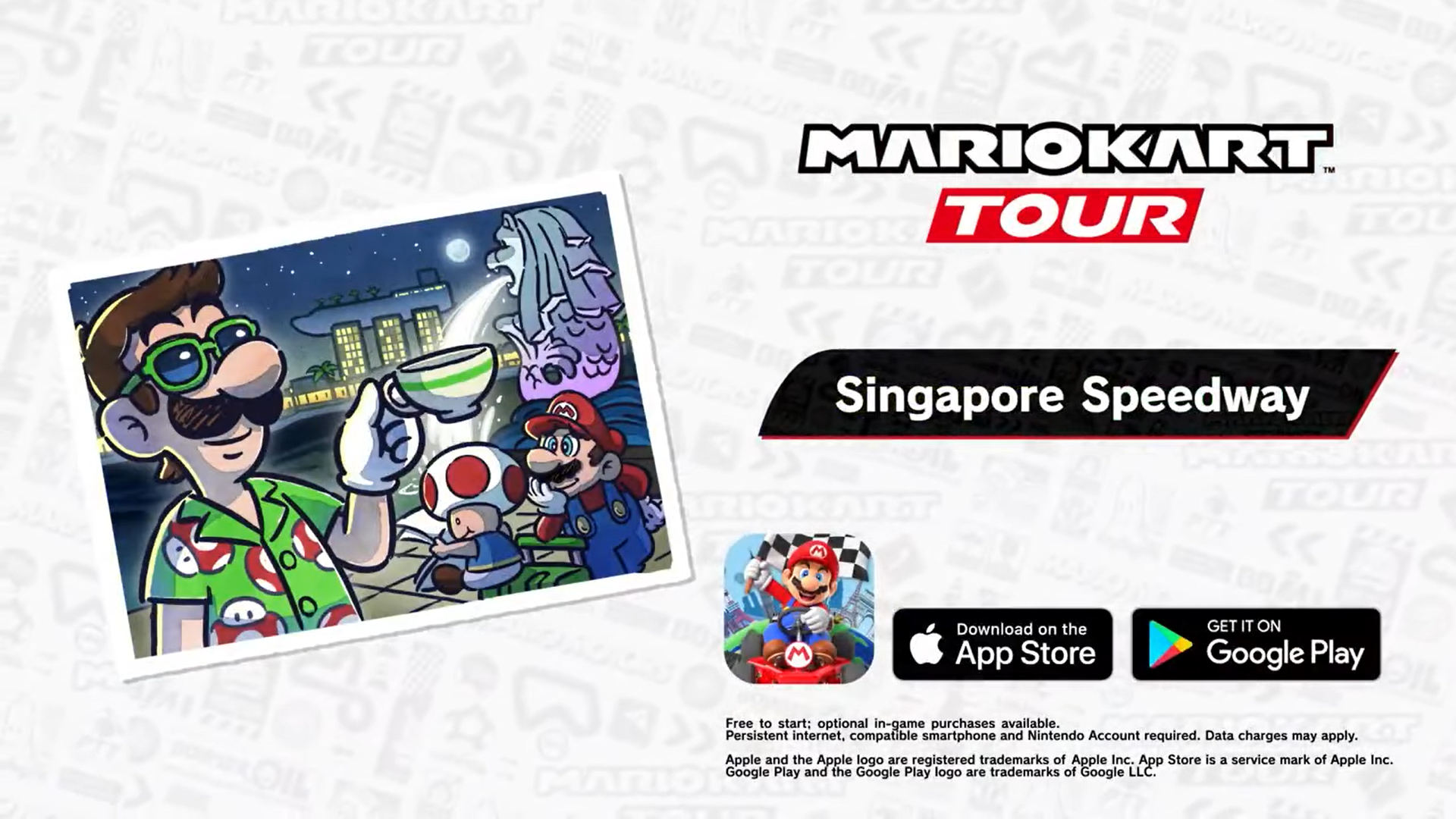 A new track for Mario Kart Tour has been announced via a Twitter campaign launched by the official Mario Kart Tour Twitter page. This new track is the Singapore Speedway, and it has been revealed in a Twitter promotion where players can tweet the hashtag #TraveltheWorldWithMarioKart and a random track trailer will play in a reply to their tweet.

Tours take place in various real-world cities in #MarioKartTour .
Tap the image and tweet the displayed text to receive a randomly selected trailer of one of the nine city courses!
You just may see the new city course where the next tour will take place.

— Mario Kart Tour (@mariokarttourEN) January 7, 2022
One of the trailers in this collection is from the new Singapore Speedway track, and its video comes with a new costume for Luigi – a vacation getup!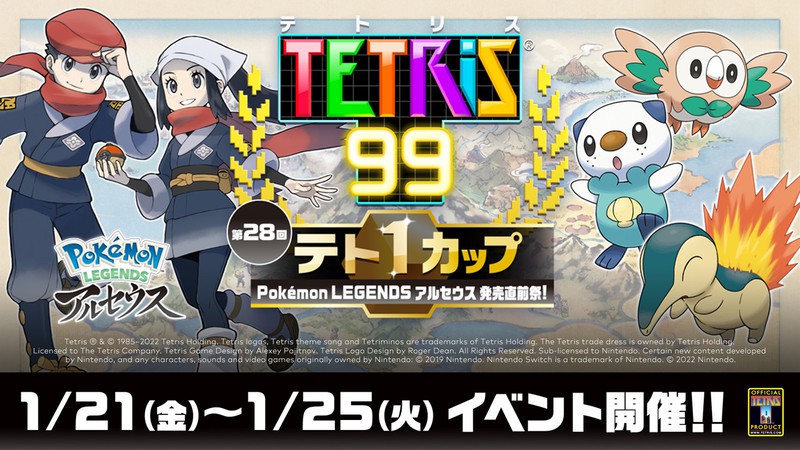 Tetris 99 is celebrating the upcoming launch of Pokemon Legends: Arceus with the 28th Maximus Cup and an opportunity to unlock a brand new theme. This comes ahead of the new game's launch on January 28.
Nintendo intends to hold the new Tetris 99 event between January 21 and January 25. If you have an active Nintendo Switch Online or Nintendo Switch Online + Expansion Pack membership, you'll be able to participate. Players will only need to earn event points, which is based on their performance in each match. The Tetris 99 theme for Pokemon Legends: Arceus will be made available after reaching 100 points. Every theme has special background art, music, and Tetrimino designs.