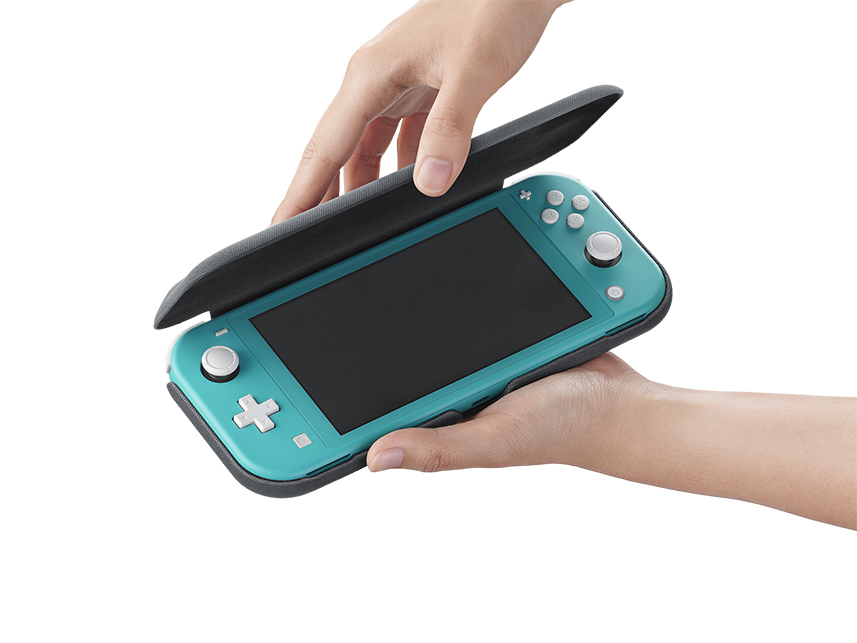 The Switch Lite Flip Cover & Screen Protector will be released in North America, Nintendo announced today. It will be sold through the company's online store and select retailer websites as of December 8. Stores will carry the accessory in early 2020.
As the name implies, the add-on includes a flip cover for the Switch Lite and a protective sheet for the LCD screen. Pricing is set at $39.99.
Source: Nintendo PR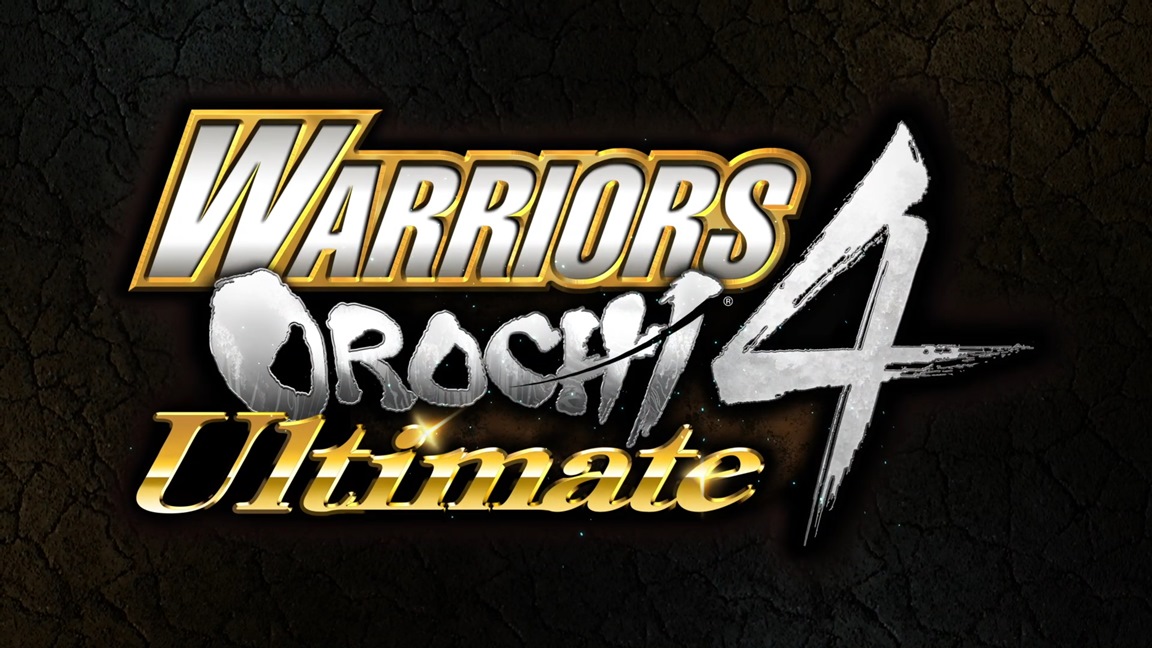 Famitsu has posted a seven-minute gameplay video for the action title Warriors Orochi 4 Ultimate. Get a look at the footage below.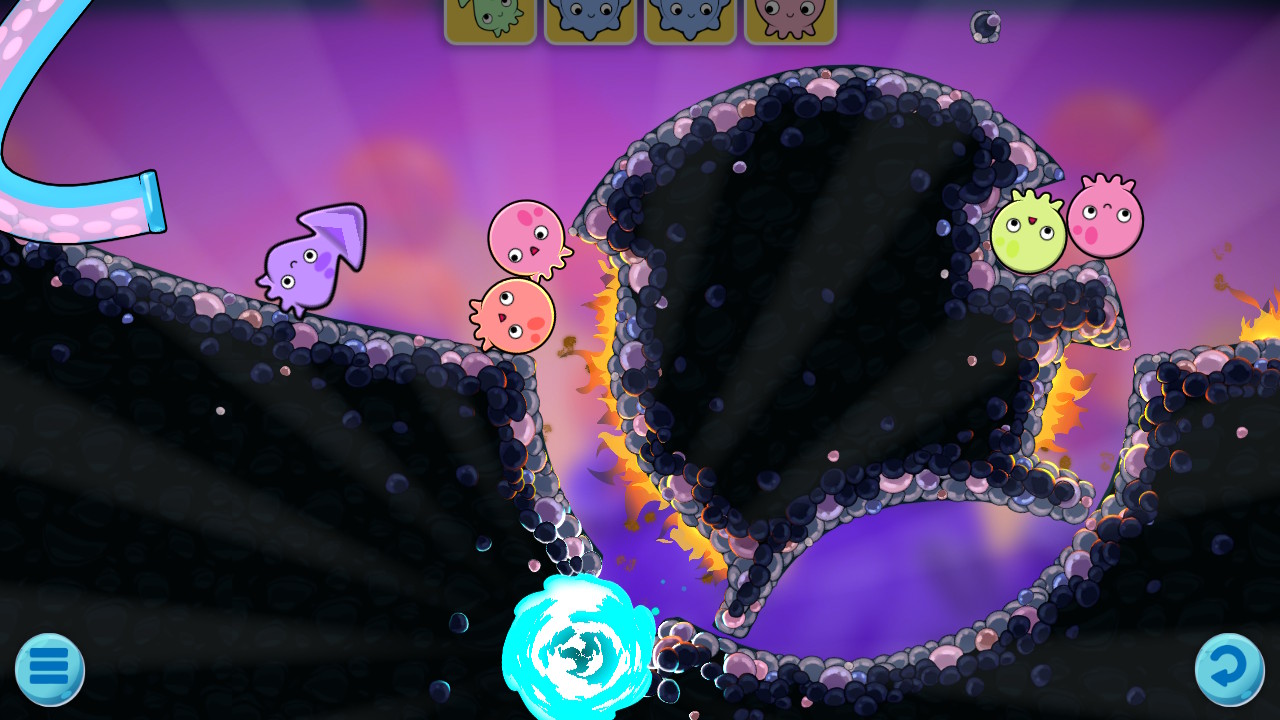 Last week, the puzzle game Squidgies Takeover landed on the Switch eShop. Take a look at some gameplay footage in the video below.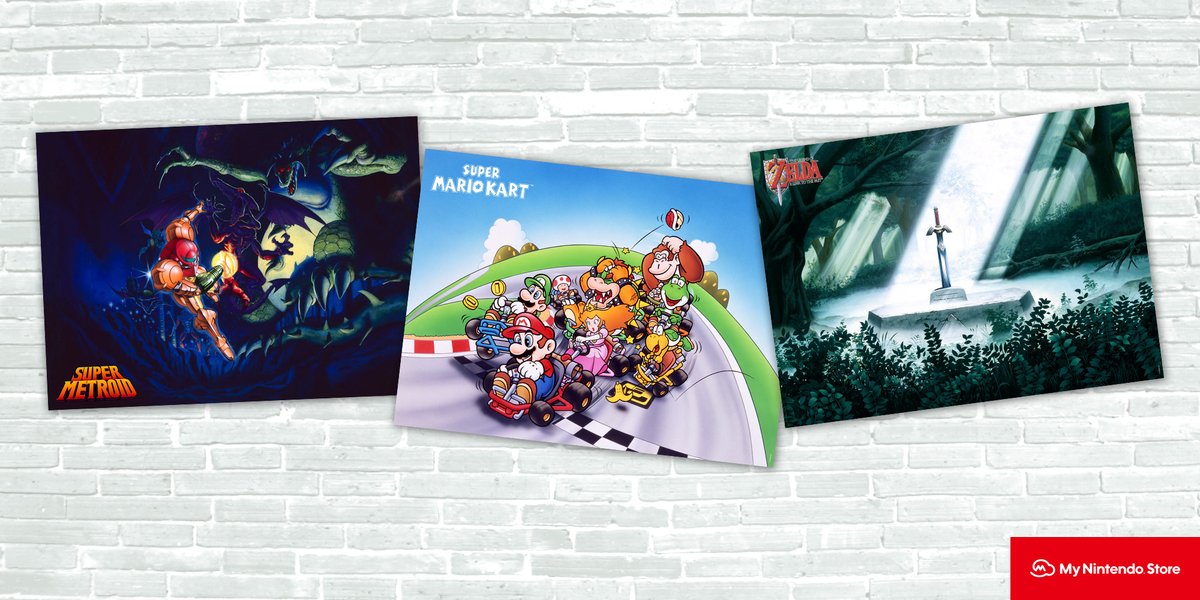 Today, Nintendo revealed a new reward that can be purchased via My Nintendo in Europe: a poster set containing three posters featuring classic Super Nintendo games: Super Mario Kart, Super Metroid and The Legend of Zelda: A Link to the Past. The set costs 300 Platinum Points; however, additional shipping costs apply. Shipping costs 3,99 EUR / 3,55 GBP / 4,45 CHF to Germany (since this is where Nintendo of Europe is located) and 6,99 EUR / 6,25 GBP / 7,80 CHF to the following countries:
Austria, Belgium, Bulgaria, Croatia, Cyprus, Czech Republic, Denmark, Estonia, Spain, Finland, France, Greece, Hungary, Ireland, Italy, Lithuania, Luxembourg, Latvia, Malta, the Netherlands, Norway, Poland, Portugal, Romania, Sweden, Switzerland, Slovenia, Slovakia, UK
The poster set is limited to one per customer. The offer is only available while supplies last. Note that you need a credit card in order to place the order, since this is the only payment option accepted by the My Nintendo online store in Europe. Got to this page to order the set.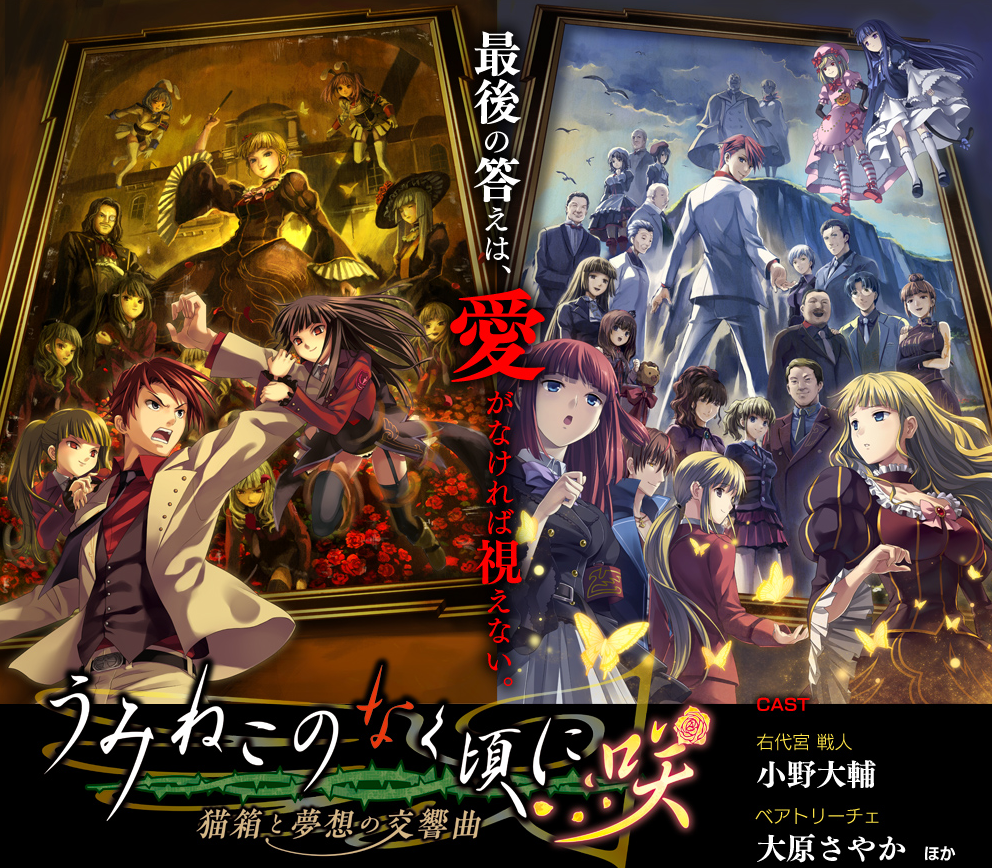 Entergram announced today that the visual novel Umineko When They Cry Blossom: Symphony of Dream and Cat Box would be coming to Nintendo Switch in Japan. Not much is known about the game at the moment, including its release date. It seems like this will be a complete collection of both the "Question Arc" and the "Answer Arc" of Umineko When They Cry.
A Western release is uncertain – there is an official English version of the original games available on Steam. However, the Switch version of Higurashi When They Cry, an earlier game in this franchise, was never released outside Japan, despite also having an official English translation. We will keep you updated.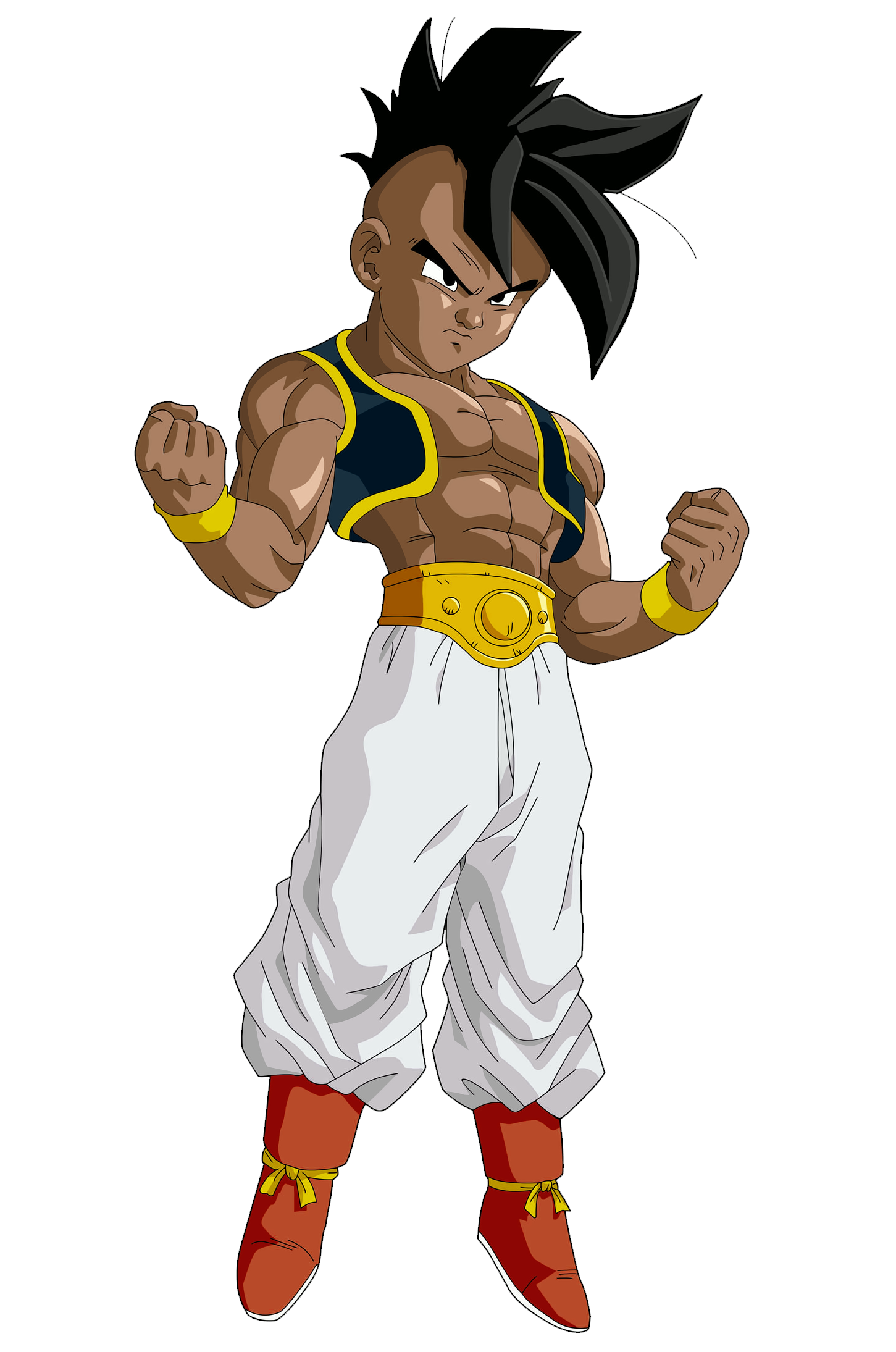 Dragon Ball Xenoverse 2 has been out for a while now, yet the game is still getting new DLC. The latest addition to the roster will be a new DLC character: Super Uub. This was revealed in the latest issue of V-Jump (credit goes to Gematsu for the translation). The DLC will be available this Winter. Super Uub's attacks include:
Flash Chaser – A ki blast that can change trajectory with additional input.
Dragon Quick Attack – A knee kick followed by consecutive kick attacks, which can connect to a punch or heel drop with additional input.
Inside Buster (Evasive Skill) – Charges and releases ki. Its power can be increased through repeated button pressing while charging.
Lightning Force (Ultimate Attack) – Charges ki in an invicible state, then scatter shoots the it at his surroundings. Its power can be increased through repeated button pressing while charging.
There will also be a free update adding a new functionality to Photo Mode, allowing you to take pictures with your allies in Conton City, as well as a two-versus-four mode in Master Raid.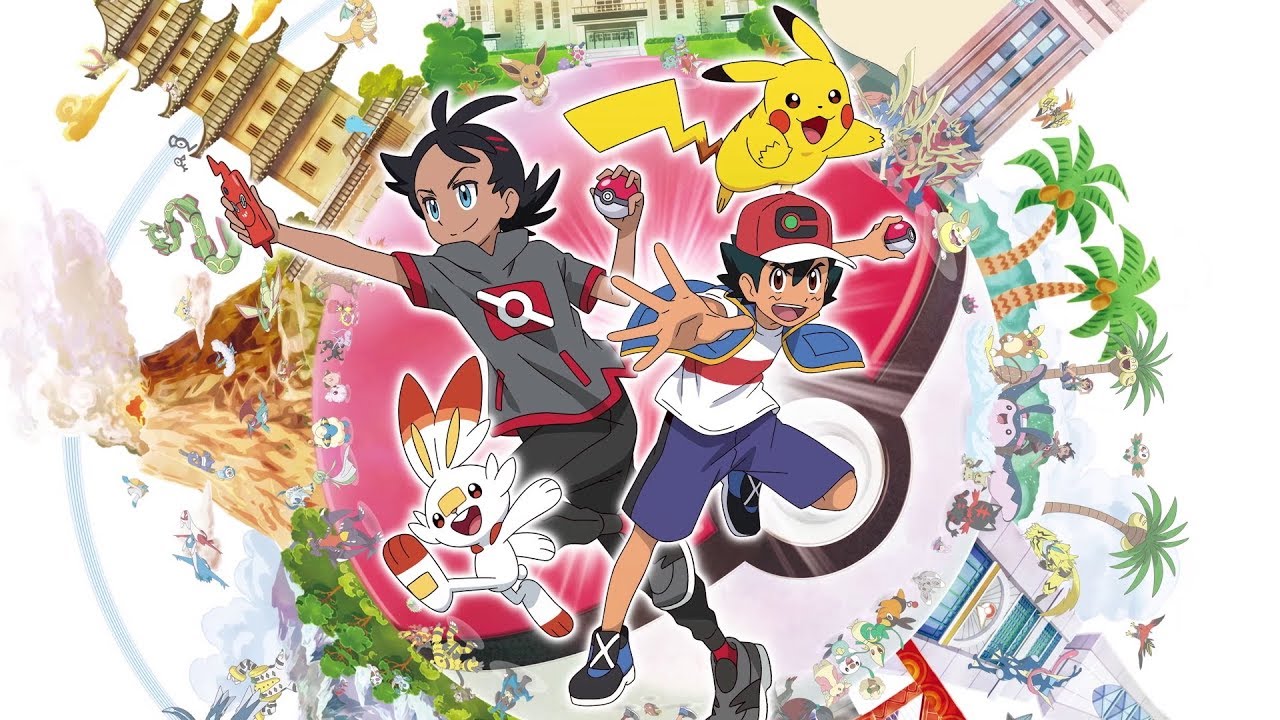 The Pokemon Company has uploaded the first episode of the new season online. Courtesy of the Tweet below, we can also see that episodes will be uploaded weekly for those who've missed out on the live airing. You can check after the break for the link to the full episode.
👍 #アニポケ 速報👍

アニメ「ポケットモンスター」を
残念ながら見逃してしまった方に朗報✨

今後、毎週見逃し配信を行います❕
見逃してしまった方も、もう一度見たいという方も
是非見逃し配信をお楽しみください🍀https://t.co/msV1ab40gN#アニポケ #新アニポケ感想

— アニメ「ポケットモンスター」公式 (@anipoke_PR) November 18, 2019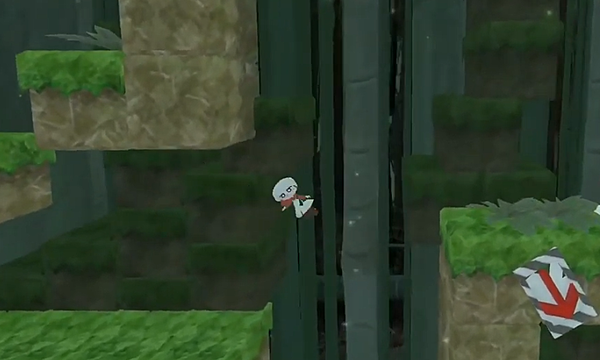 A few weeks ago, 2D platformer Mochi A Girl was revealed by Mumimumi for Switch. Now, we have word that it will be released in December of 2019 for Japan, with no word on localization at this time. There is not a specific set date as of yet for the Japanese release, but we should definitely see it before the year's end.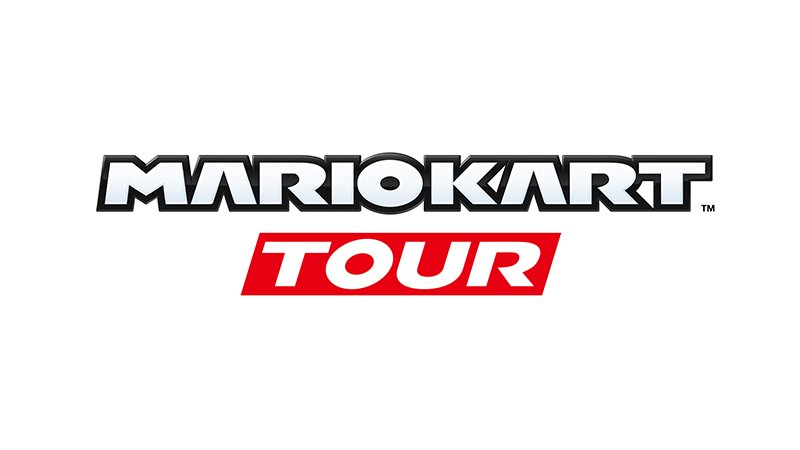 Update: Version 1.2.1 has now been issued to fix problems with the previous update.
---
Original: After hitting Google Play a couple of hours ago, it is reported that Android users are experiencing issues with Mario Kart Tour. Players are advised to not update the app at this time, and some players may not be able to launch it. You can see the original Tweet below.
The Mario Kart Tour app which went live on Google Play few hours ago (version 1.2.0) is currently experiencing system issues on Android devices. Users may be unable to start the app. Please do NOT update your app version to 1.2.0 at this time. Thank you for your patience.

— Mario Kart Tour (@mariokarttourEN) November 18, 2019