New Splatoon amiibo are due out around the world in July. The first in-person images showing the different figures have now emerged, which we've rounded up below.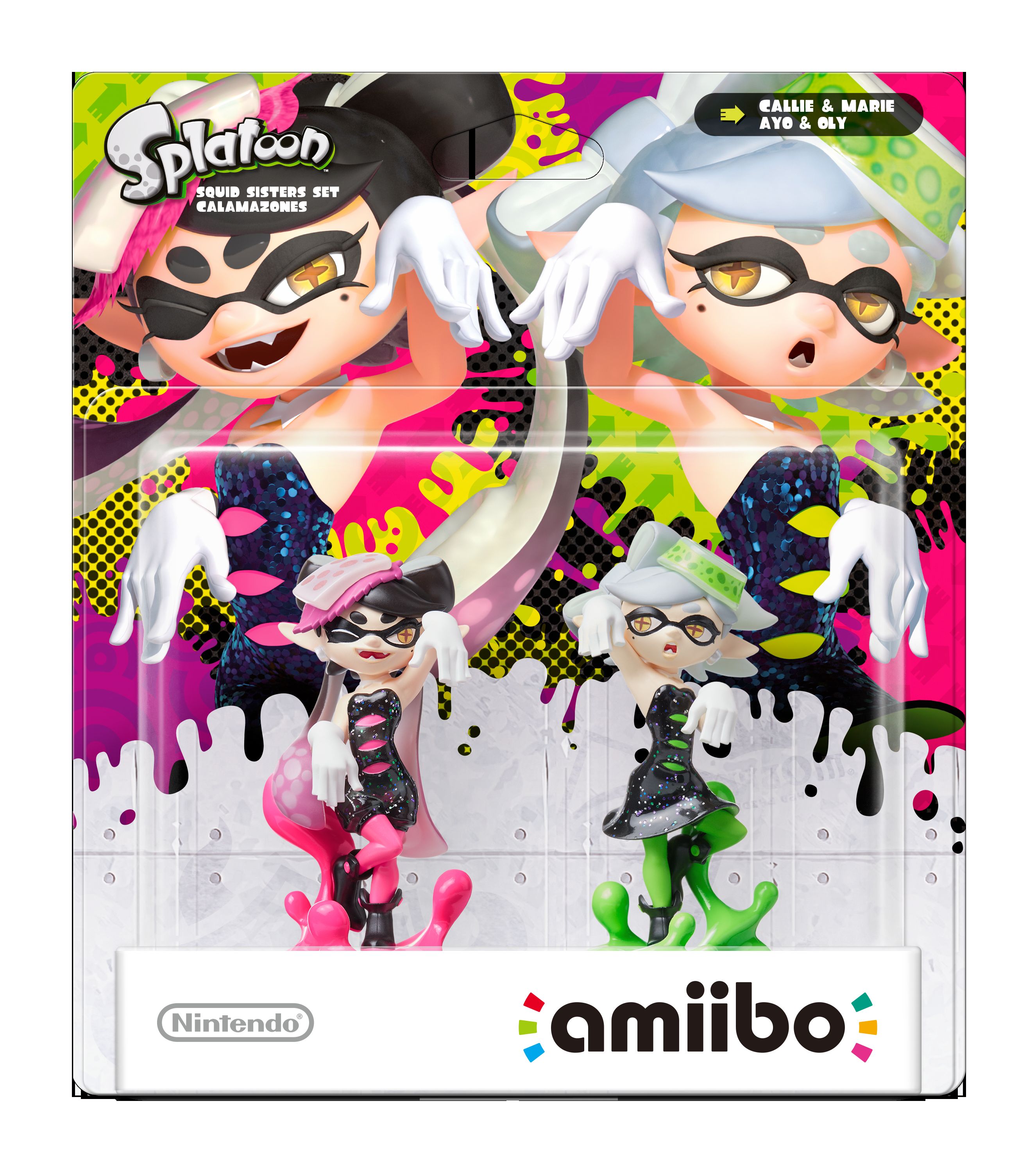 After announcing the new Splatoon amiibo this past weekend, Nintendo has now sent out official images of the upcoming figures. We have photos of Callie and Marie plus the alternative colors for the Squid Boy and Girl plus Inkling Squid. Find the images below.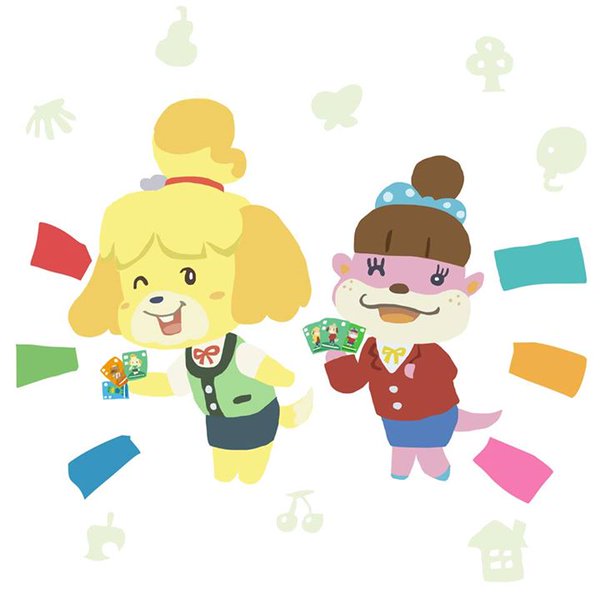 The Animal Crossing UK Twitter account announced today that a total 1 million packs of the Animal Crossing amiibo cards have been sold in Europe. In Europe, each pack contains only three cards, meaning 3 million individual cards have been sold. At Nintendo's recent financial results briefing for the past fiscal year, it was revealed that worldwide sales of amiibo cards were at 28.9 million individual cards.
Source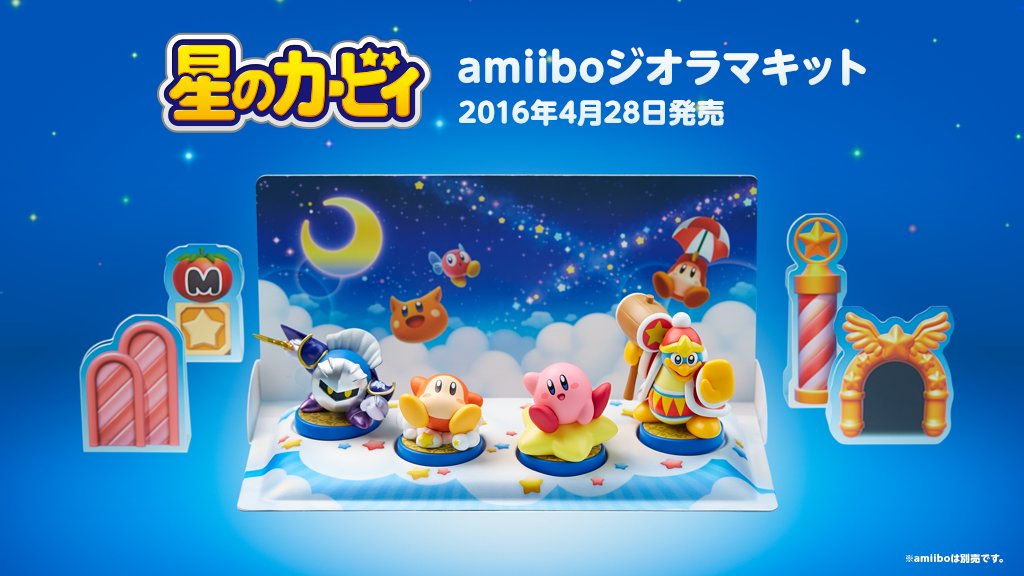 Along with the Smash Bros. amiibo diorama, one based on Kirby found its way to Japan last week. A proper look at it can be found in the video below.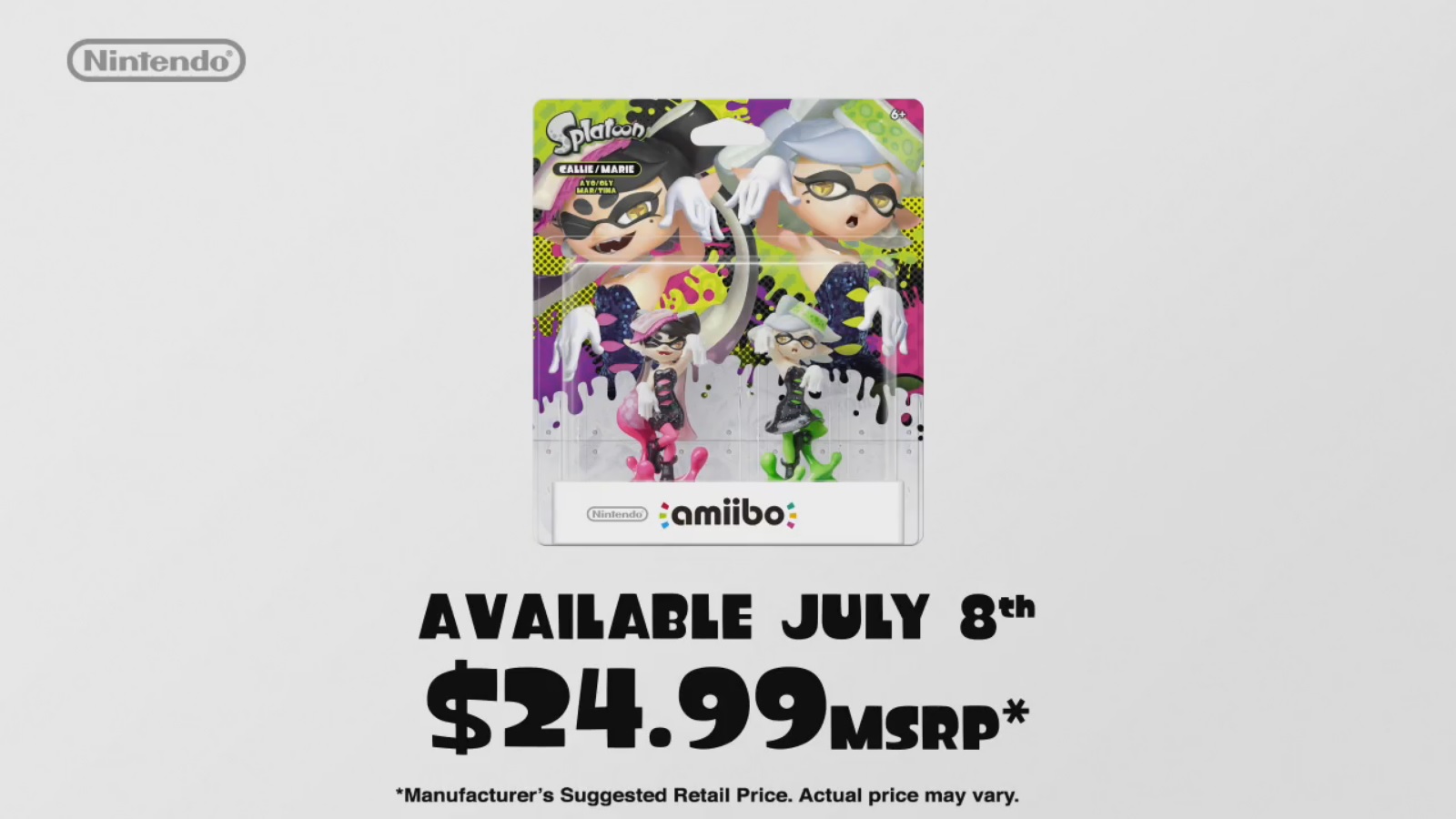 Nintendo has revealed a new set of amiibo planned for Splatoon. On July 8, fans can pick up figures based on the Squid Sisters (Callie and Marie) as well as new colors for Inkling Girl, Inkling Boy, and Inkling Squid.
Here's a trailer:
Note that the Squid Sisters won't be sold individually in North America. Instead, they'll be distributed in a double pack. Likewise, the Orange Squid amiibo is only coming via a 3-pack.
A small note by the way: Splatoon Koshien 2017 (tournament) has been confirmed, but details haven't been shared just yet. We only know that the finals will be held in February at Game Party Japan 2017.
Thanks to the bunch of you for sending this in.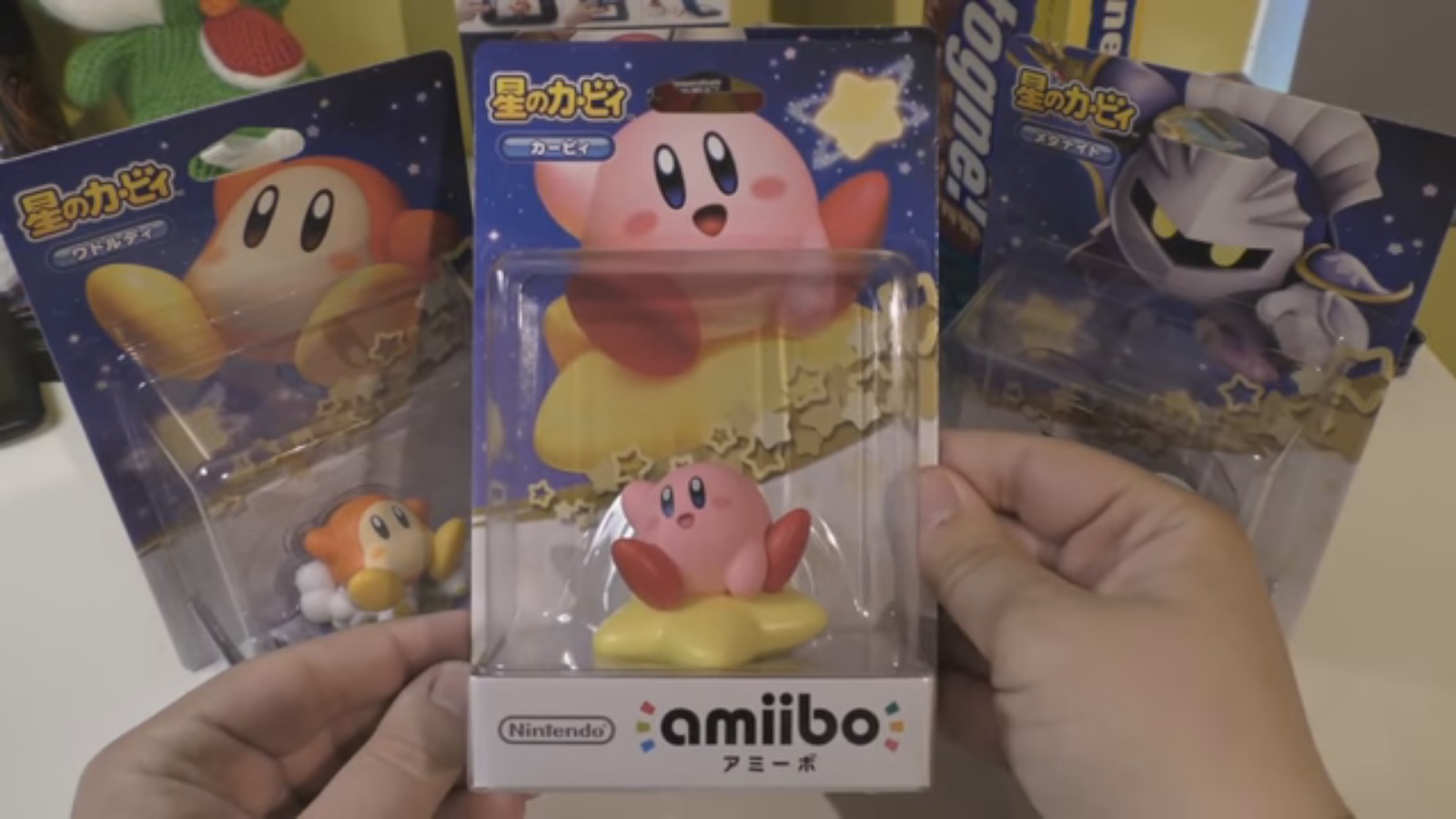 The new Kirby series amiibo just dropped in Japan this week. You'll find an unboxing video for all four figures: Kirby, Meta Knight, King Dedede and Waddle Dee.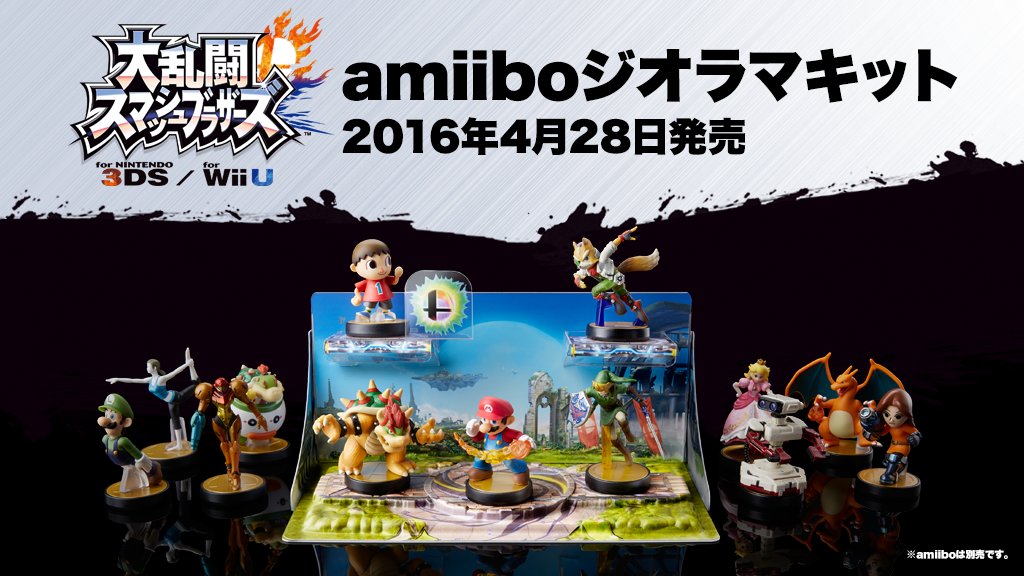 If you're in Japan, you can now pick up an amiibo diorama based on Super Smash Bros. (there's also one for Kirby). Here's a look at the accessory: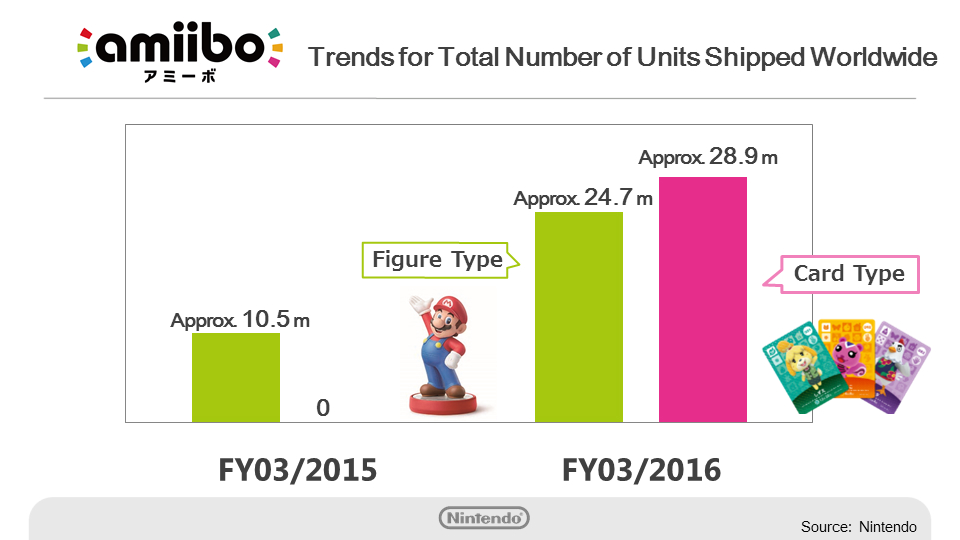 This information comes from Nintendo's investors briefing as stated by president Tatsumi Kimishima…
Next, we will cover the amiibo business. Over the fiscal year ended March 2016, we shipped about 24.7 million amiibo figures and about 28.9 million amiibo cards, a huge increase over the prior fiscal year.

By providing a continued presence for Nintendo characters in stores, we believe the amiibo platform has created great benefits for all of Nintendo's platforms.

These are the sell-through trends for Splatoon series amiibo in Japan.
Even after the start of the calendar year, the Splatoon series amiibo have continued to sell well, with sales approaching one million units in Japan alone.

This graph shows the total sell-through by quarter in the U.S. for several of the characters that were released with the initial launch of amiibo in November 2014.

Like software titles, some amiibo characters are also becoming evergreen, showing stable long-term sales with little seasonal fluctuation.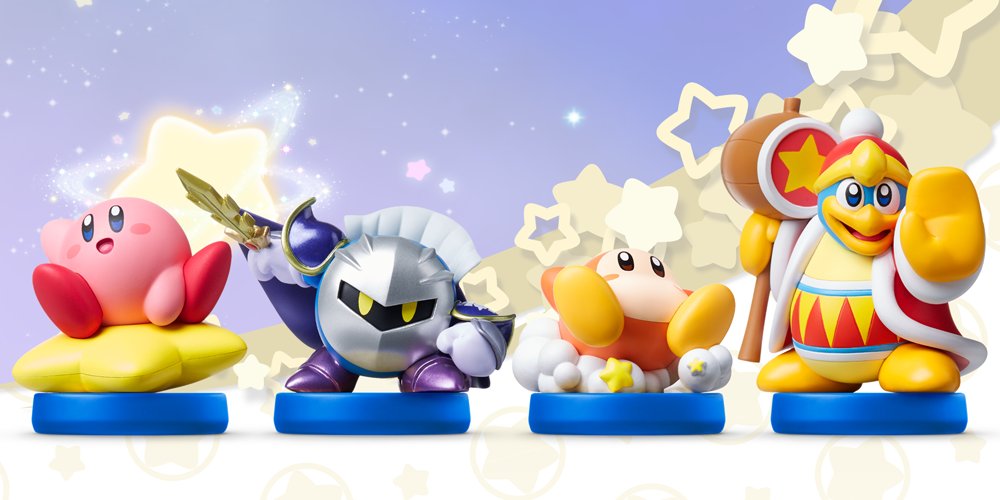 In the latest Kirby: Planet Robobot gameplay video from GameXplain, we're able to see the different abilities from the Kirby series amiibo. See how the Meta Knight, Dedede, Waddle Dee, and Kirby figures work below.
And here's some footage of Kirby 3D Rumble: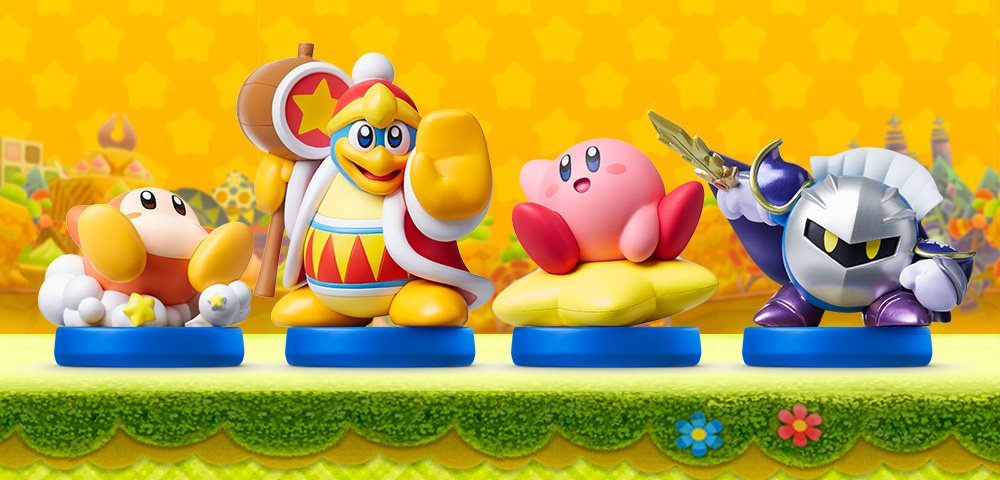 Update: Isabelle amiibo pre-orders are open: Summer Outfit and Winter Outfit.
---
The Kirby series amiibo can now be pre-ordered both in-store and online at GameStop. If you're going with the latter option, do so here. Kirby, Meta Knight, King Dedede, and Waddle Dee are all up.