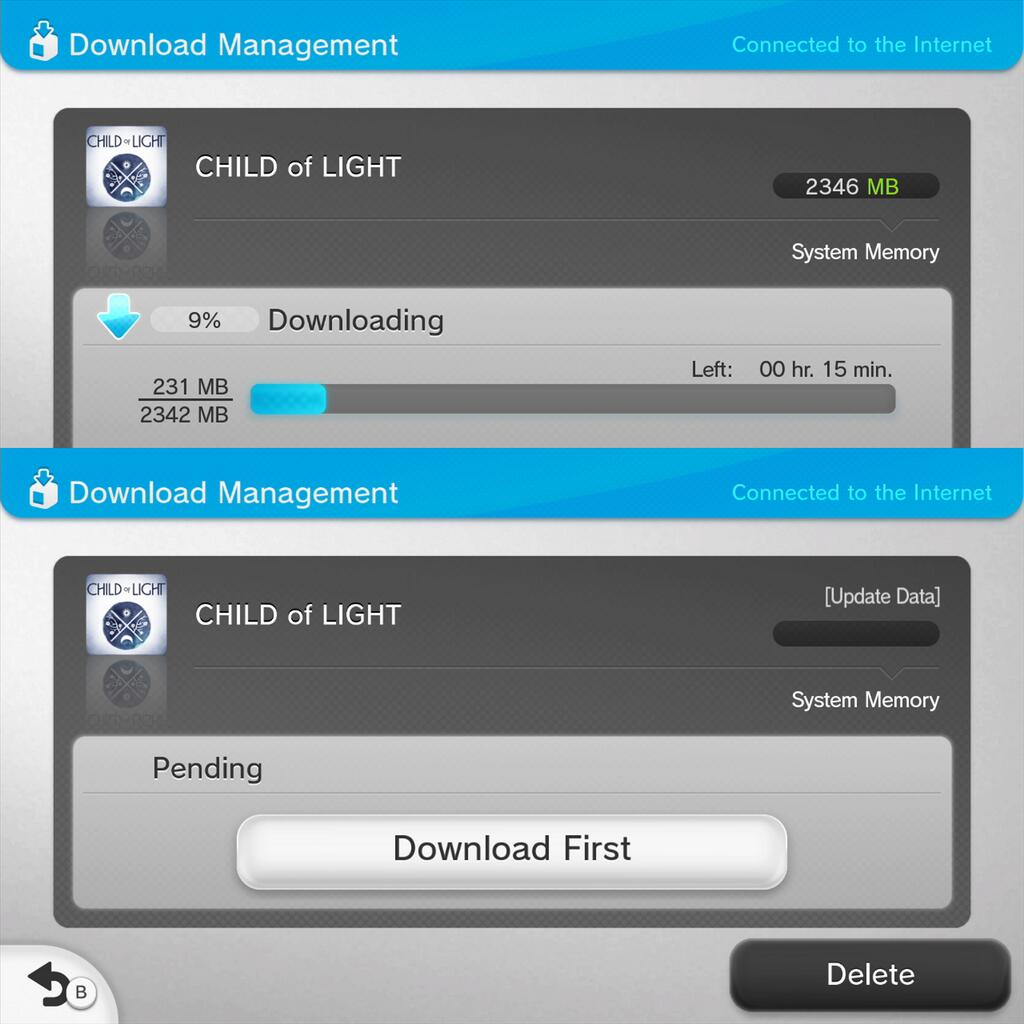 Child of Light is now available on the Wii U eShop in both North America and Europe. If you're planning on purchasing the game, make sure you reserve 2,346MB of space.
A day-one update is also available for Child of Light. No clue what it does, but it should improve the experience!
You won't need to reserve too much space on your SD card if you're planning on picking up Tomodachi Life's digital version. The eShop release weighs in at just 3,391 blocks. That's about 424MB… or 0.41GB.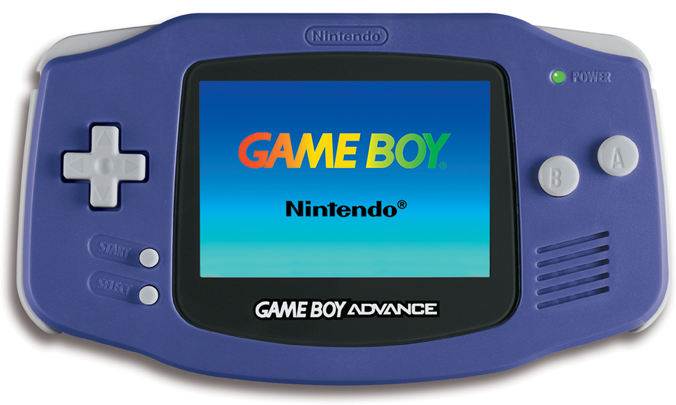 We have a few more details about the GBA Virtual Console on Wii U, including file sizes for various games. You can find the information rounded up below.
– Supported controllers: GamePad, Wii U Pro Controller, Wii Remote which has a Classic Controller (Pro) attached to it
– Once again, there is a smooth screen option, two display options, can go full screen or original resolution
– Colors are more vibrant than the 3DS Ambassador games
– Games chug very little
– Look through the original manual in various languages
File sizes:
Advance Wars – 62MB
Mario & Luigi Superstar Saga – 63MB
Metroid Fusion – 57 MB
Kirby & The Amazing Mirror – 57MB
WarioWare, Inc: Minigame Mania – 55MB
F-Zero Maximum Velocity – 55MB
Golden Sun – 82MB
Yoshi's Island: Super Mario Advance 3 – 51MB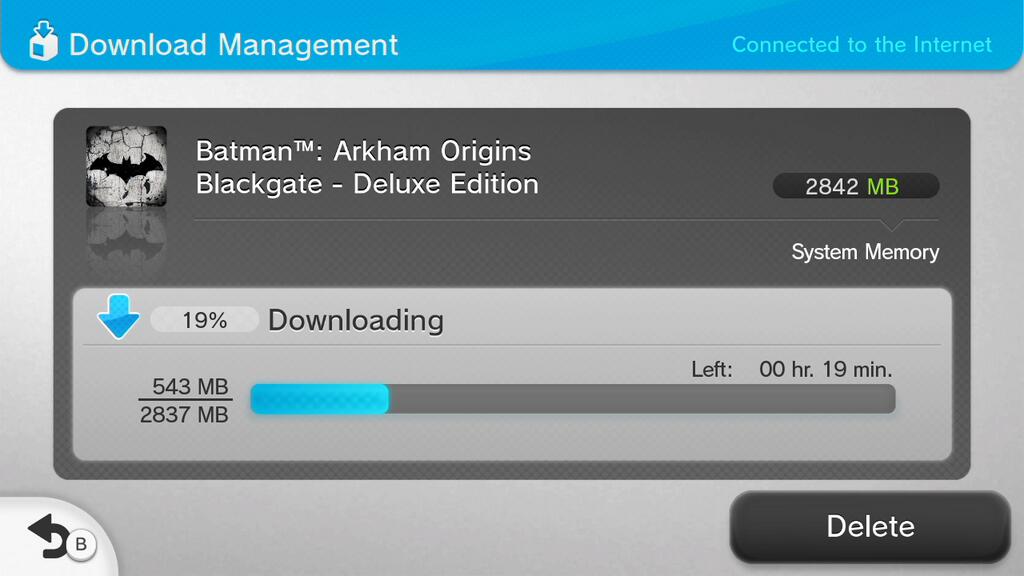 Batman: Arkham Origins Blackgate – Deluxe Edition is out today – in North America that is. Wondering how much space the game requires? You'll need to reserve about 2,842 MB on the Wii U or an external hard drive.
The Wii U eShop was recently updated with a small but extremely helpful feature. Going forward, users can now see file sizes when viewing information about a piece of software. This is shown at the top of every title description.
Thanks to Jake for the tip.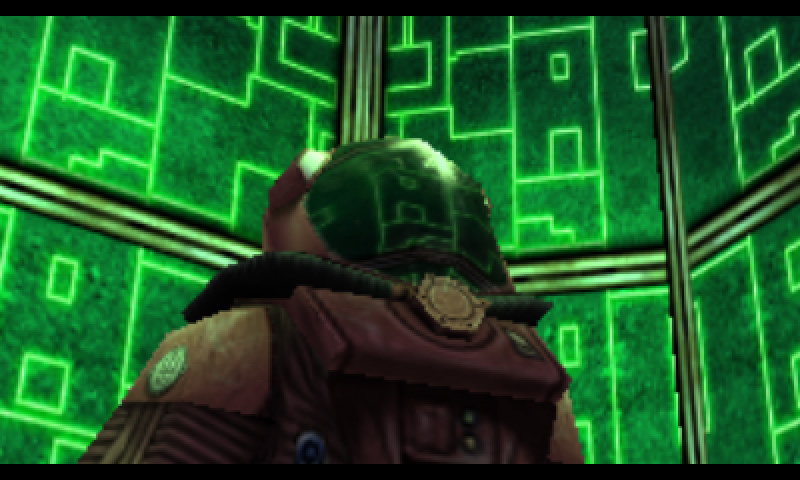 Moon Chronicles has been officially submitted to Nintendo. Assuming all goes well with the rest of the process, we should be seeing the game out in April or May.
Renegade Kid co-founder Jools Watsham tweeted:
Moon Chronicles has been submitted to Nintendo. Now we wait. I expect we'll be looking at a April/May release (sorry for the vagueness).

— Jools Watsham (@JoolsWatsham) March 19, 2014
Watsham also confirmed an official block size for Moon Chronicles:
The Nintendo tool thingy tells me that Moon Chronicles will be 1390 blocks – not too shabby for an epic adventure ON THE MOON!! 🙂

— Jools Watsham (@JoolsWatsham) March 19, 2014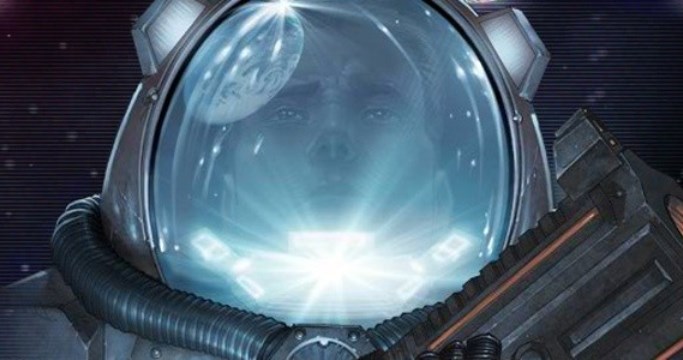 Renegade Kid's Jools Watsham has revealed the file size for Moon Chronicles. The game's first episode weighs in at 173MB, Watsham confirmed on Twitter.
He said:
Moon Chronicles (Episode 1) weighs in at 173MB.

— Jools Watsham (@JoolsWatsham) March 18, 2014
Also on Twitter, Watsham noted that Moon Chronicles' submission to Nintendo is imminent:
All bugs are fixed (we hope). Preparing Moon Chronicles for submission to Nintendo!!!! Crazy cool. Excite!

— Jools Watsham (@JoolsWatsham) March 18, 2014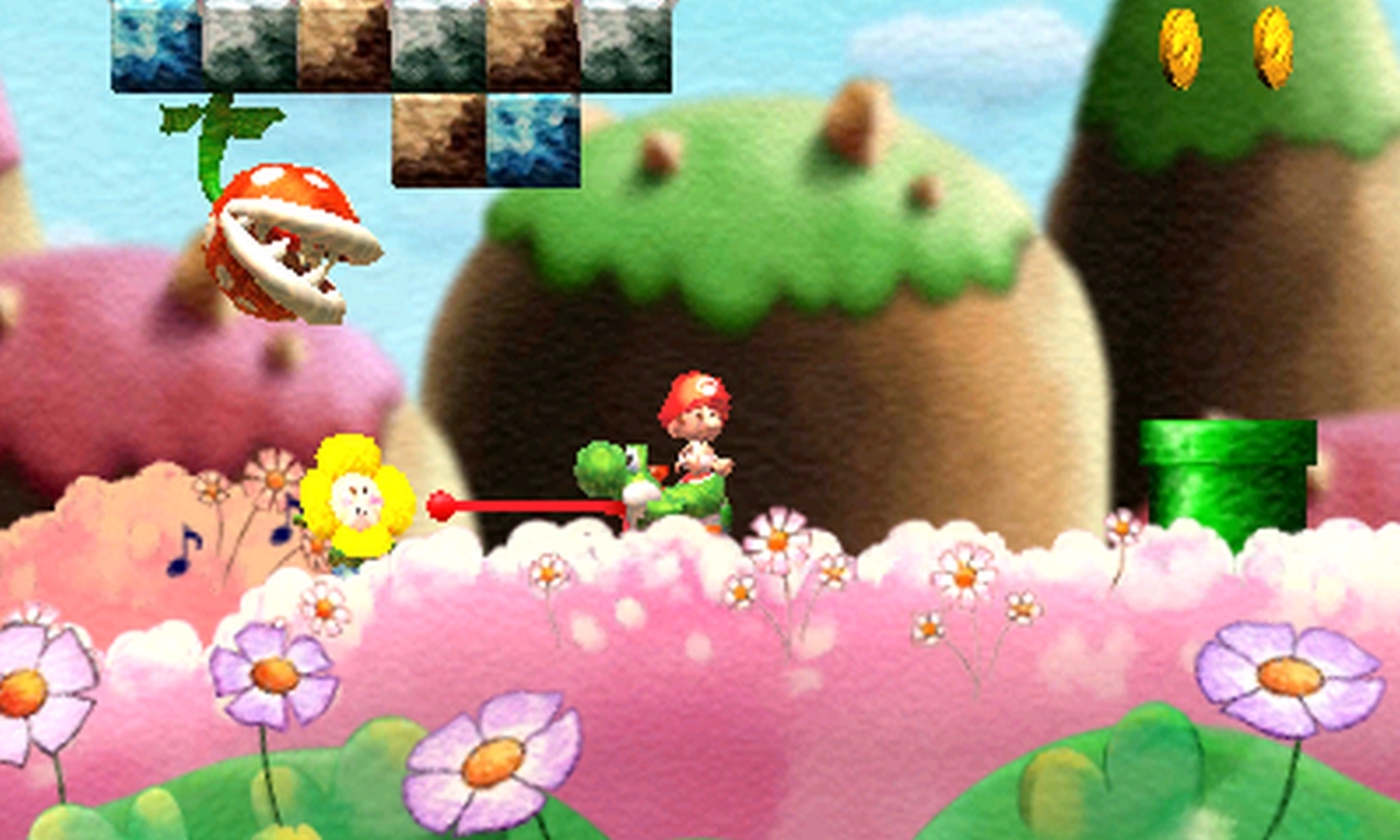 Yoshi's New Island is now available on the 3DS eShop (and in stores). If you plan on downloading the game, make sure you reserve 3,300 blocks on your SD card. That amounts to about 413MB.
Pokemon Battle Trozei's final block/file size is in. As previously mentioned, it's a rather small download. You'll only need about 390 blocks of free space available, which amounts to about 49MB.
We don't know Pokemon Battle Trozei's exact file size, but a download card from Japan gives an approximation. The 3DS eShop title will carry a maximum size of just 50MB. That's pretty small!