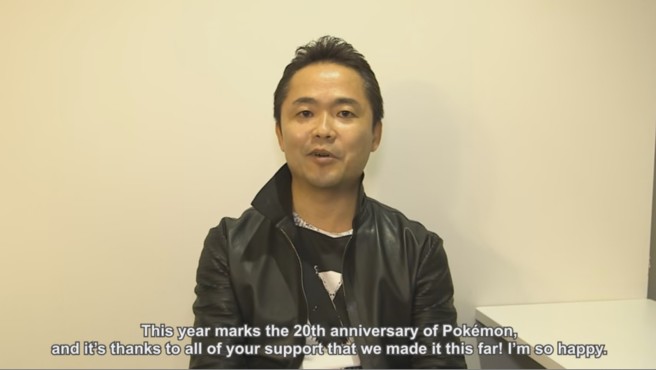 A pair of videos have been published on the Pokemon YouTube account featuring key members of the franchise. The Pokemon Company president Tsunekazu Ishihara and Game Freak's Junichi Masuda discussed the series' history. View them both below.
Last year, Koei Tecmo executive vice president Hisashi Koinuma mentioned that he'd love to use Mario in a Musou-type game. That was not a joke – Koinuma was being completely serious.
Koinuma elaborated on his original comment while speaking with Polygon, with the site reporting:
He sees Mario as a character that would need to branch out from hand-to-hand combat but could focus on his distinctive moves. Speaking hypothetically, Koinuma suggests Mario could "blast enemies off the screen or knock them unconscious" with his moveset. "I suppose the game would be balanced so the kids could enjoy it as their first action game experience, whereas the adults could enjoy the game with friends and families as a group," he says.
Pokemon producer Junichi Masuda also weighed in on Musou. He'd be open to seeing the Pokemon franchise cross over with Koei Tecmo's IP if it wasn't too violent. During his discussion with Polygon, Masuda suggested that perhaps players could throw out a lot of Pokeballs. It would also need a new form of gameplay so as to not feel too familiar.
New entries in the Pokemon series tend to introduce brand new regions. Generation 1, for example, brought us Kanto. There has also been Johto, Hoenn, Sinnoh, Unova and Kalos.
Something that could be interesting is a Pokemon game the encompasses all of the major regions we've seen thus far. Game Freak's Junichi Masuda appears to be open to the possibility, though the team would need to "could come up with a way to really make that interesting".
Masuda told Kotaku:
If we could come up with a way to really make that interesting, then it's something we'd implement – but for me, personally, as a theory, I think it would be more fun for us all to enjoy different locations and then share that experience together than all have the same experience in the same region.
CVG has published a new interview with Game Freak's Junichi Masuda, which covers a wide array of topics. Masuda was asked about the Pokemon Omega Ruby/Alpha Sapphire demo, fan requests like the return of Pokemon Snap, and more.
Read on below for a few excerpts from the discussion.