REDMOND, Wash.–(BUSINESS WIRE)– A new Nintendo Direct video detailed some of the cool new aspects of the Bayonetta 2 game, which launches exclusively for Wii U on Oct. 24. For the first time, Nintendo announced that the cosplay options available in the original Bayonetta game will also be available in Bayonetta 2. These include Bayonetta's wild takes on Princess Peach, Daisy, Link and Samus. But a surprise interstellar mercenary is also given the costume treatment: an outfit reminiscent of Fox McCloud, hero of the Star Fox games, was also revealed for Bayonetta 2 during this Nintendo Direct.

The Nintendo Direct also revealed Rodin as a playable character in Bayonetta 2's multiplayer Tag Climax mode and showed off the first footage of multiplayer action.
Nintendo Direct broadcast reveals new details of Bayonetta 2 and showcases the Tag Climax online co-op mode

4th September 2014 – A new Nintendo Direct video detailed some of the exhilarating aspects of Wii U exclusive Bayonetta 2, and announced the European launch date of 24th October. Nintendo also unveiled the Bayonetta 2 First Print Edition – which is exclusive to Europe – and houses disc versions of Bayonetta 2 and the Wii U Bayonetta remake, plus The Art of Bayonetta 2 art book, in special 3D embossed leather-effect packaging that faithfully recreates The Hierarchy of Laguna, the book of angels that docum ents the angelic foes Bayonetta meets on her adventures, making this a striking edition for devotees of the Umbra Witch.

At launch, European fans will have three retail editions to choose from: the newly announced First Print Edition, the Special Edition which bundles disc versions of Bayonetta 2 and Bayonetta together, or the solus edition which includes just Bayonetta 2. In addition, digital versions of Bayonetta 2 and Bayonetta can be purchased on Nintendo eShop at launch, and those who buy one title can obtain the other one at a discounted price.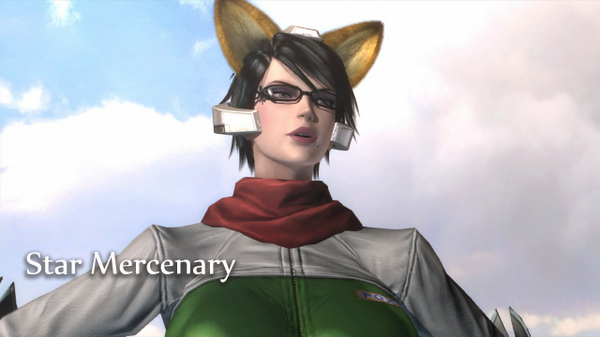 During today's Bayonetta 2 Direct, it was announced that the game will include Nintendo costumes just like the original game. Bayonetta can dress up as Peach, Link, and Samus. Additionally, exclusive to Bayonetta 2, is Fox McCloud from Star Fox.
Today's presentation will kick off at 6 PM ET / 3 PM PT. It will be approximately 31 minutes long. We'll be posting updates below!
– Begins with a trailer/video
– Direct features Yusuke Hashimoto and Akiko Kuroda
– Non-stop climax action game
– The team wanted to communicate a few things, like the exhilaration of dismantling enemies in high speed, avoiding attacks, etc.
– Action game with controls that meld with your mind
– Bayonetta: one of the last surviving members of the Umbra Witch clan
– Specialty: bullet arts that utilizes the four guns equipped to her feet and hands
– Magic power in her hair
– Clothes are maid of her hair
– Summon demons
– Use magic for summoning
– That's why her clothes sometimes peel off
– Has a sense of humor, but can be sadistic
– Jeanne, Rodin, Enzo, Luka, Loki, Masked Lumen in the game
– Story: Bayonetta heads into Inferno to rescue Jeanne
– Bayonetta will face Angels and Demons
– Members of the NoA Treehouse share thoughts about the game
– Hashimoto worked on many of the designs for the angels/demons
– Way more enemy types than in the last game
– X: punch; Y: kick; press the different buttons for combos
– Automatic mode included in the game for more casual players
– Can use the GamePad touch screen
– Witch time: when you dodge an enemy attack, at the last second, the ability activates to slow down time in a big way
– Magic Gage: when filled, perform powerful attacks like the Torture Attack (included in the last game)
– Umbran Climax: unleash magic power to temp. improve Bayonetta's attack power and range
– Variety of weapons in the game
– Different combo attacks depending on whether you equip weapons to your hands/feet
– Preset 2 sets of weapon combinations
– More comments from the Treehouse
– Story mode: divided into chapters, offers different stages
– Game features normal combat, aerial battles, underwater battles, battles while riding on vehicles
– Get a score at the end of each chapter based on the number of combos you performed, time, etc.
– Small secret rooms hidden throughout the stages; inside you can test your skills by defeating enemies under certain restrictions/rules
– Collect Halos (currency)
– Purchase new weapons, accessories, costumes at The Gates of Hell
– Acquire a record, give them to Rodin, and ask them to create new weapons for you
– Purchase skills to expand Bayonetta's moveset
– Purchase costumes to change Bayonetta's outfits
– Nintendo costumes in Bayonetta 2 as well: Peach, Link, Samus, Fox McCloud
– More Nintendo Treehouse talk
– Tag Climax for online
– Play as characters other than Bayonetta in this mode
– Each character has a unique style, set of abilities
– Jeanne and Rodin are playable online
– Earn Halos as rewards in Tag Climax
– Tag Climax demo showed
– Rodin's attacks are more deliberate and powerful
– $59.99 in stores, includes the first game
– $59.98 on the eShop; special discount applied to get Bayonetta 1 free as well
– New trailer shown