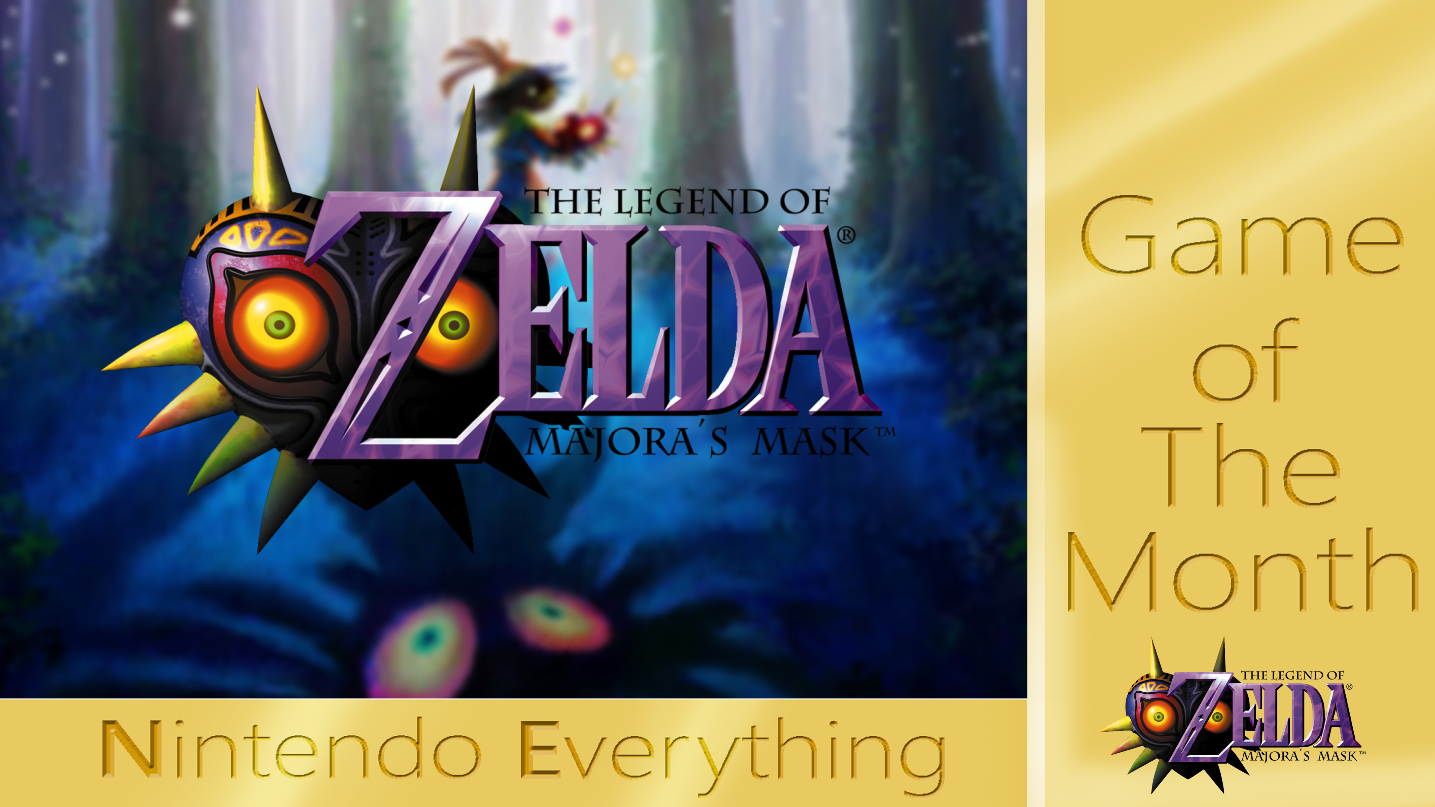 The clock has progressed beyond the point of midnight where I live, and as far as I'm concerned that means it's The Legend of Zelda: Majora's Mask 3D release day! We have a special way of celebrating game releases on NintendoEverything, and this month is no different. That's right, February's Game of the Month is going to be Majora's Mask itself in all its oddities and wisdom and enjoyability and all of that other stuff. It's an excellent game, and I hope you want to learn a lot about it that you didn't know before; that's what Game of the Month is for.
This month's article schedule:
"More than you ever wanted to know about Tingle," from Patrick on February 14th.
"Termina's Landmarks," from Scott on February 21st
"Untitled," from Vincent on February 22nd
"Do we want more Zelda remakes? Will we get more?," from Kira on February 28th
As usual, if you have an article you'd like to write about Majora's Mask this month, please use the contact form to send us an email with your idea and if we like we'll get back to you. How can you not love this game? It's the best. Best Zelda game. Best game. Best thing. I love it.
~Austin
German website Nintendo-Online published a new report about The Legend of Zelda: Majora's Mask today. The site took a look back on the game's creation and how it came to be.
One interesting aspect about Majora's Mask is that it was partially inspired by a cancelled project from Yoshiaki Koizumi, who went on to work on the Ocarina of Time sequel. If you haven't heard about this before, you may want to check out the information summary passed along by Nintendo-Online – it's definitely interesting!
– Yoshiaki Koizumi, current producer of the 3D Super Mario games at EAD Tokyo, co-directed Super Mario 64 and Ocarina of Time
– After Ocarina of Time, Koizumi started working on a new game (late 1998?)
– The project was likely a completely new game; Koizumi described it as "a board game, based around the theme of cops and robbers"
– The player was supposed to catch a robber within a week, which in reality should take about a hour
– Takumi Kawagoe, cut scene director of OoT, was also involved with this project
– Shortly after the beginning of the project, Miyamoto and Aonuma transferred Koizumi as a co-director to Majora's Mask
– Because of that, Koizumi's new project was cancelled (early 1999?); there is no more information available on the game
– The Three-Day-System of Majora's Mask has been heavily influenced by Koizumi's cancelled project
– Accordingly, Majora's Mask was originally supposed to take seven days to complete, but the concept had to be scaled down to three days as Majora's Mask had to be developed within only one year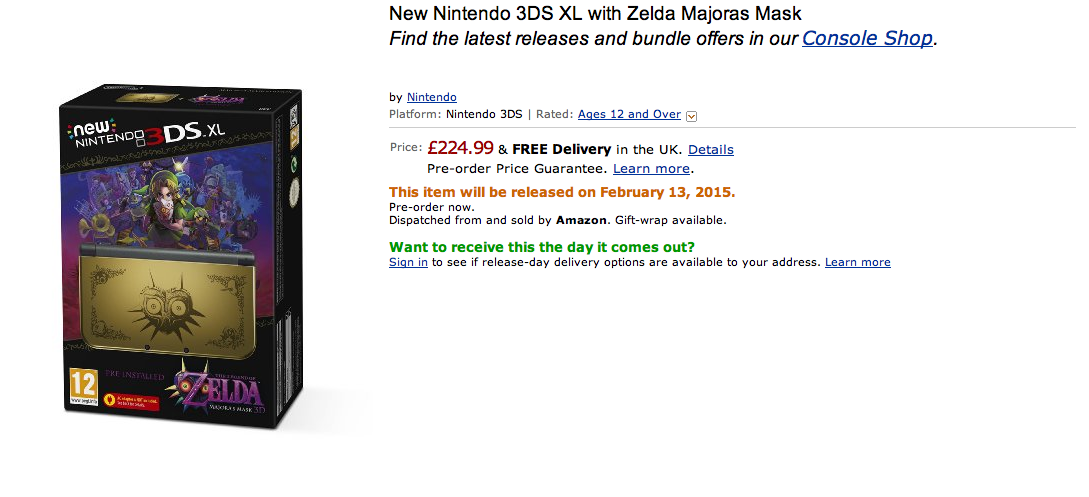 Amazon UK currently has The legend of Zelda: Majora's Mask New 3DS XL available for pre-order.
With recent history of how quickly these pre-order listings sell out, if you haven't gotten yours and want to order from Amazon UK, do so before its gone again!
Nintendo UK is so excited about Majora's Mask that they have broken out into song in Tomodachi Life.
Check out their creation below: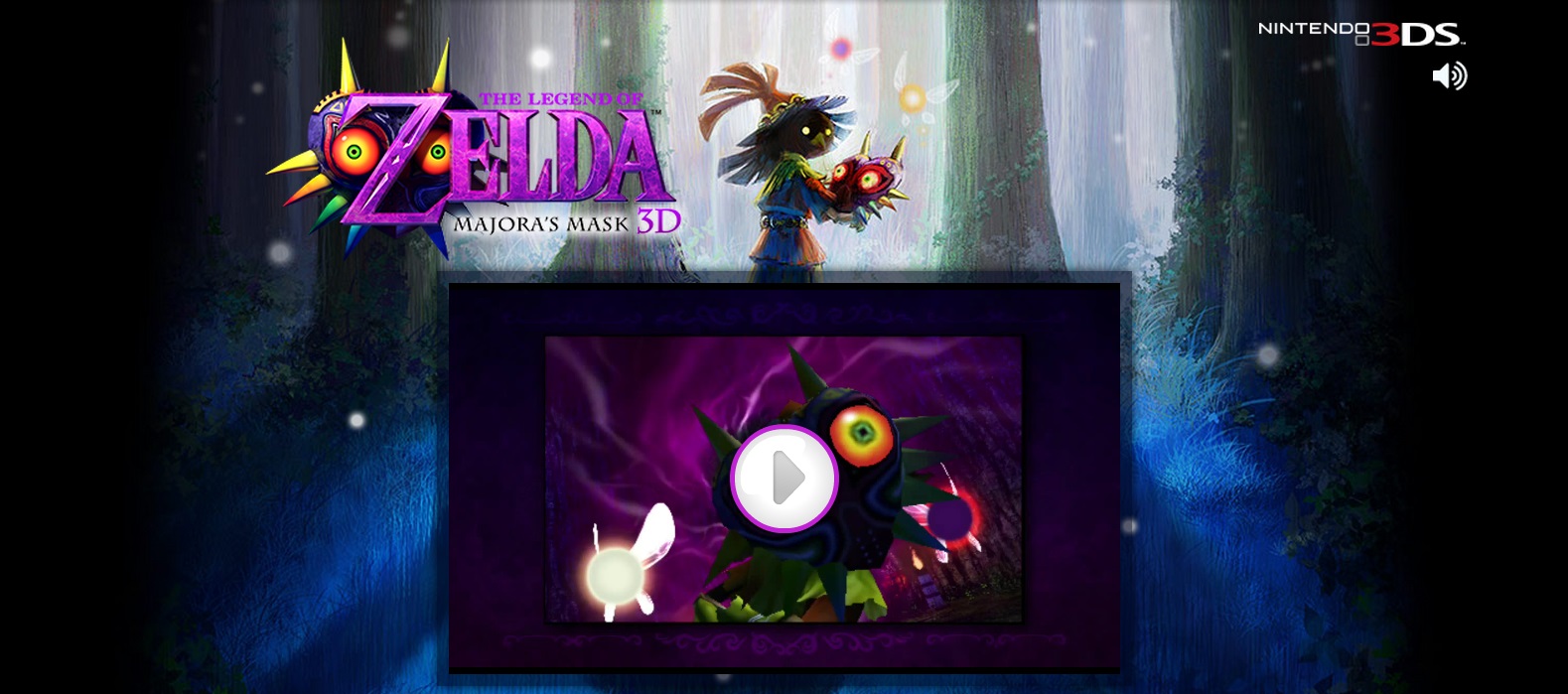 Just prior to Nintendo's E3 2012 conference, artists Pablo Belmonte and Paco Martínez released a video of The Legend of Zelda: Majora's Mask opening remade in high-definition. Belmonte and Martínez have now returned with a brand new video showing a recreation of various assets, translating work into stereoscopic 3D, and more.
What exactly the two fans are planning isn't entirely clear at present. They're calling this a "project". Are they developing a fan-made PC remake of Majora's Mask? Or something more?
Check out this exchange between Kotaku and Zelda producer Eiji Aonuma about The Legend of Zelda: Majora's Mask…
Schreier: I have to ask… I asked readers what questions I should ask you, and the number one question was that you've hinted so many times about a new Majora's Mask or a Majora's Mask remake for the 3DS—will we ever see that?

Aonuma: I do know that fans want to see Majora's Mask. I've heard that voice, it's very, very strong, and I'm always listening, is what I would say.

Schreier: I think people reacted to the teaser in A Link Between Worlds, the mask in the house. People saw that and thought it was a hint for the future, so that's why people are excited about that.

Aonuma: Maybe I was toying with them a little. (laughter) I'm doing everything I can. I hear the voices of the fans. There are so many out there. It's very loud, and just to acknowledge the fact that the need, the want is out there, I put that in there.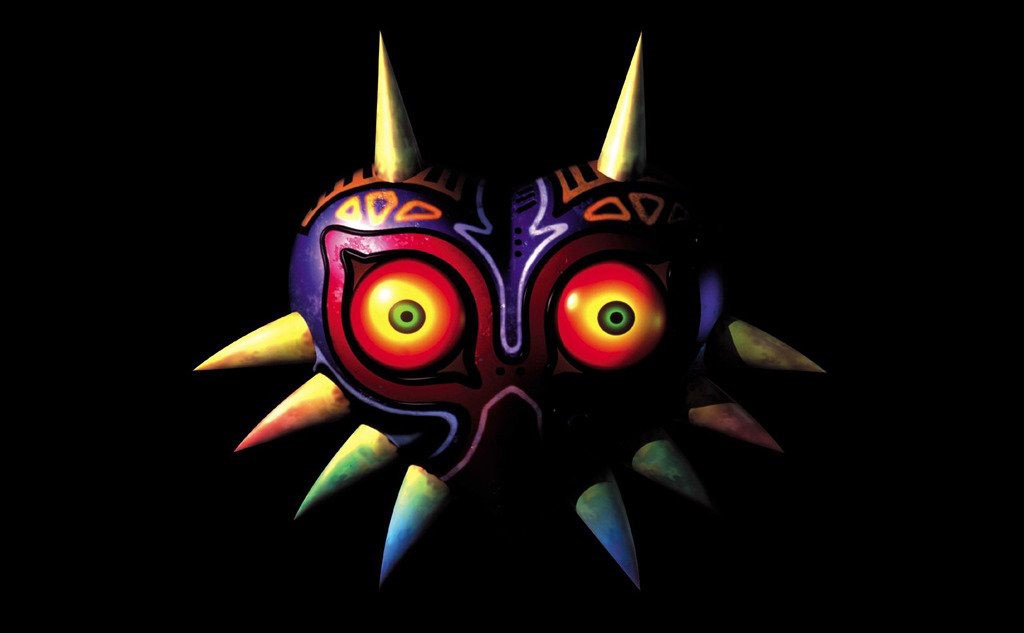 Zelda: A Link Between Worlds has a few references to Majora's Mask. One of these, as many fans are aware, is the inclusion of the mask in Link's house.
Game director Hiromasa Shikata told Game Informer this month that the reference "was a special request from Aonuma's production team." He also teased, "Now why would they ask us to do that?"
Have you ever wanted to warp to the different statues in The Legend of Zelda: Majora's Mask without actually activating them? Well, one dedicated player seems to have found a way to do so! Check out the video above for more.
Source