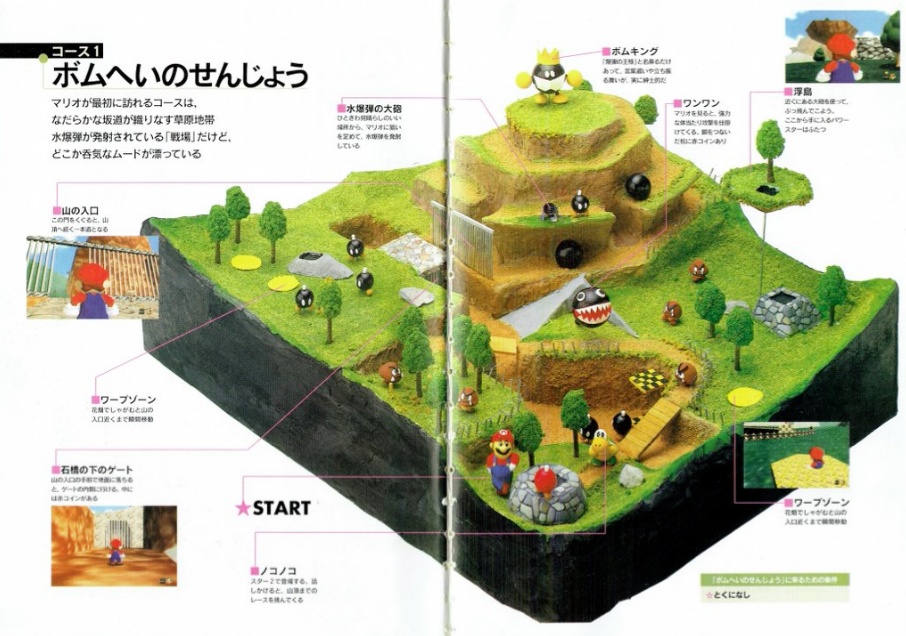 Two seperate interviews from 1996 with Shigeru Miyamoto and other Nintendo employees who worked on Super Mario 64 together were recently translated and published on the website Shmuplations for any interested party to read.
The interviews come from a time where Super Mario 64 had just been released and was making waves in the gaming world. The questions cover a variety of topics about Super Mario 64, focusing mostly on the creative process of designing a game in 3D compared to 2D and the early history of the game.
On the origins of Super Mario 64 and how the project got started, Miyamoto had this to say:
Well, in the beginning… we were working on something really simple—deceptively simple, even, from the perspective of the team that would go on to finish the huge, final game. (laughs) There was a room made of simple lego-like blocks, and Mario and Luigi could run around in there, climb slopes, jump around, etc. We were trying to get the controls right with an analogue 3D stick, and once that felt smooth, we knew we were halfway there. And so, along the way, we realized wanted to create a slightly larger area for them to move around in…
German website Nintendo-Online published a new report about The Legend of Zelda: Majora's Mask today. The site took a look back on the game's creation and how it came to be.
One interesting aspect about Majora's Mask is that it was partially inspired by a cancelled project from Yoshiaki Koizumi, who went on to work on the Ocarina of Time sequel. If you haven't heard about this before, you may want to check out the information summary passed along by Nintendo-Online – it's definitely interesting!
– Yoshiaki Koizumi, current producer of the 3D Super Mario games at EAD Tokyo, co-directed Super Mario 64 and Ocarina of Time
– After Ocarina of Time, Koizumi started working on a new game (late 1998?)
– The project was likely a completely new game; Koizumi described it as "a board game, based around the theme of cops and robbers"
– The player was supposed to catch a robber within a week, which in reality should take about a hour
– Takumi Kawagoe, cut scene director of OoT, was also involved with this project
– Shortly after the beginning of the project, Miyamoto and Aonuma transferred Koizumi as a co-director to Majora's Mask
– Because of that, Koizumi's new project was cancelled (early 1999?); there is no more information available on the game
– The Three-Day-System of Majora's Mask has been heavily influenced by Koizumi's cancelled project
– Accordingly, Majora's Mask was originally supposed to take seven days to complete, but the concept had to be scaled down to three days as Majora's Mask had to be developed within only one year
EDGE has published its full Super Mario 3D World interview/article with directors Koichi Hayashida and Kenta Motokura as well as producer Yoshiaki Koizumi. New concept art from the game is now available as well.
You can find some quotes from the three Super Mario 3D World devs below (with even more on EDGE). The concept art is posted above.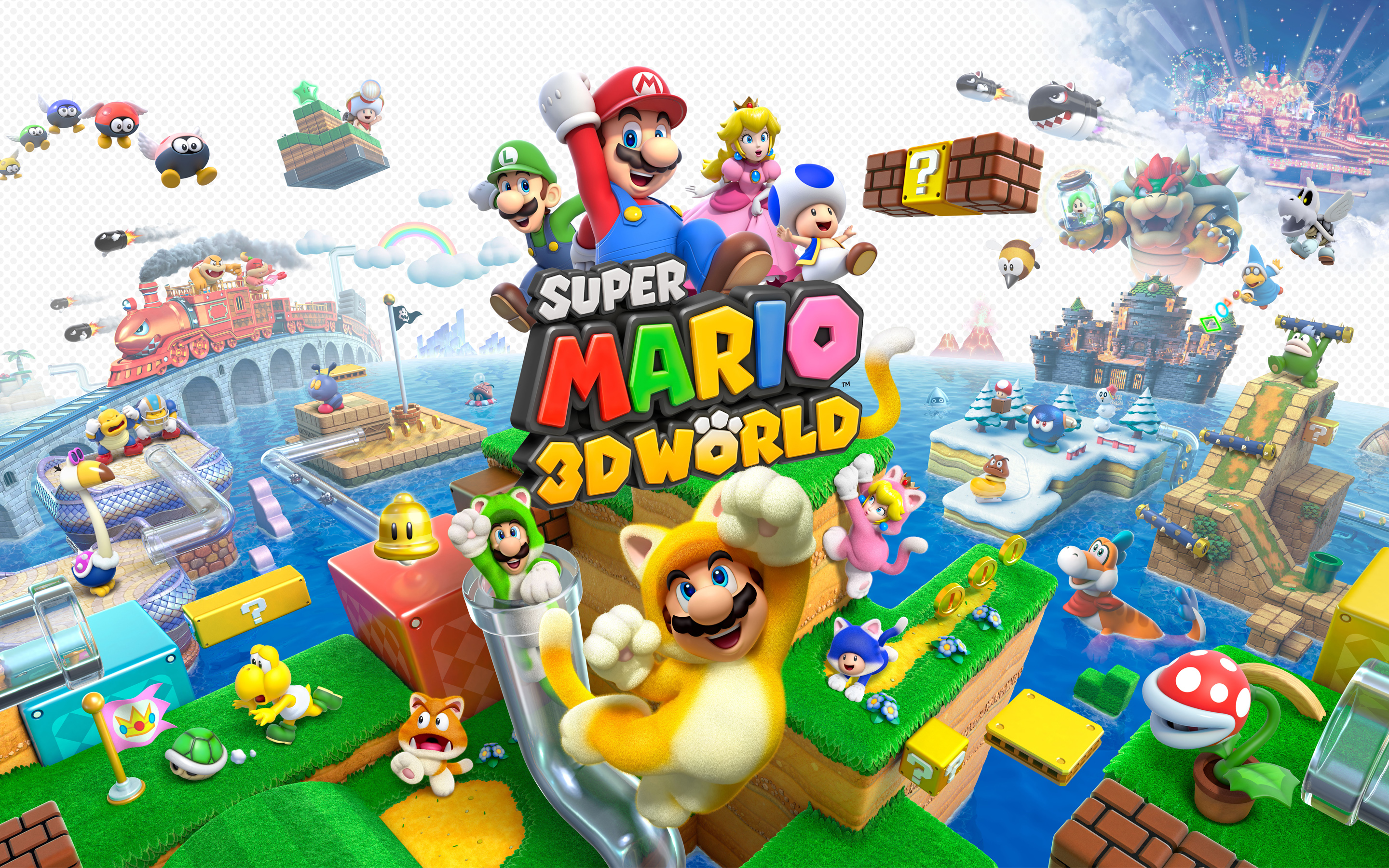 What's the team behind Super Mario 3D World working on next? Why, a new Mario game of course!
Nintendo producer Yoshiaki Koizumi wouldn't say if the new project is for Wii U or 3DS while speaking with EDGE. He did mention, however:
"That's still a secret! I can tell you, though, that we've already started approaching our next challenge."

"There's still a lot more room for discovery and invention, and we'll continue to propose new and exciting game mechanics going into the future."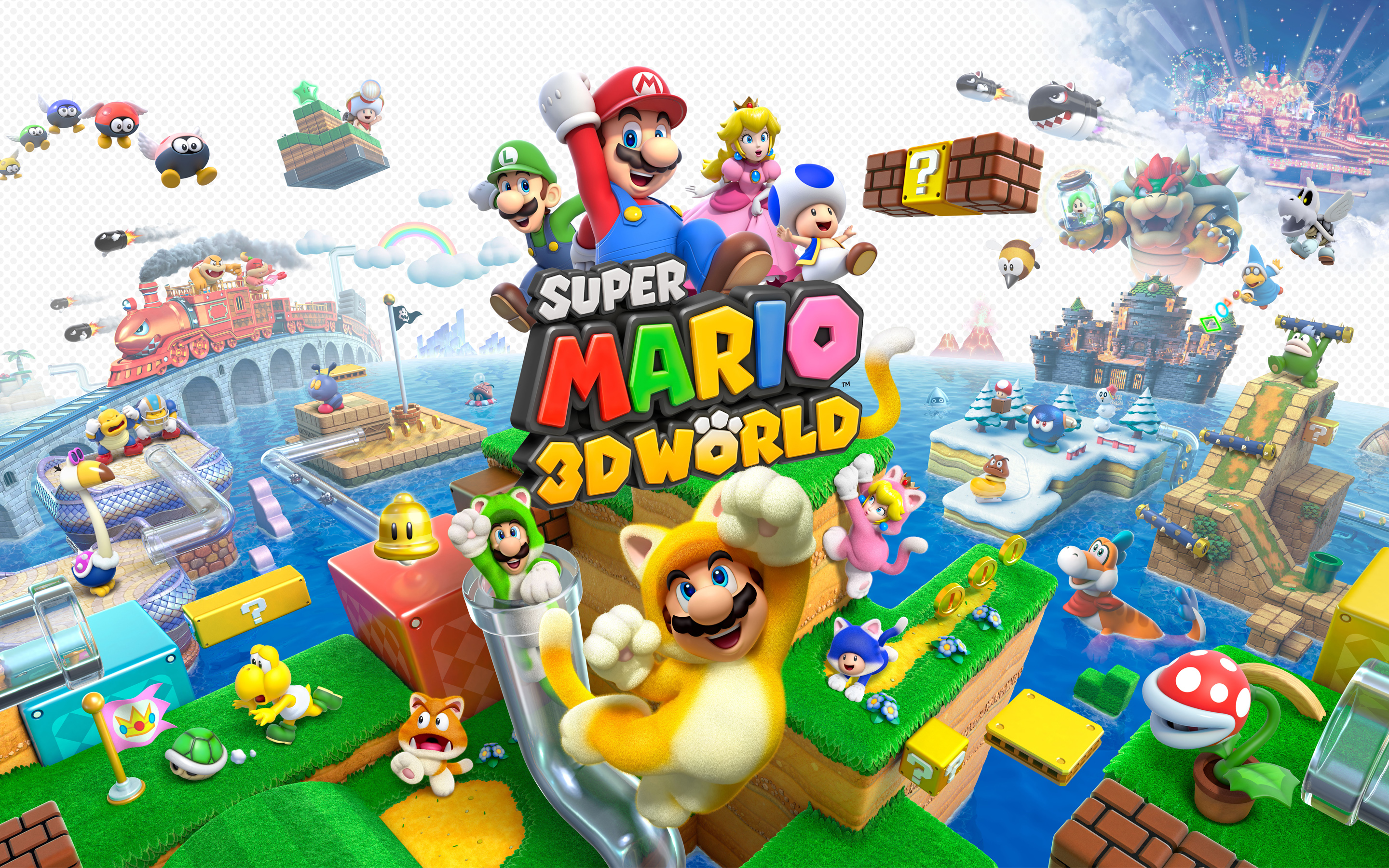 Well before Super Mario 3D World launched, Nintendo made it clear that online play wouldn't be included. It does feature Internet-enabled elements like ghost Miis and Miiverse support, but direct multiplayer is only available locally.
Shigeru Miyamoto previously said that online play "simply wasn't the focus for us this time around." He also mentioned how Nintendo wanted to make "something that people could experience fully while playing comfortably with others who were nearby them".
Super Mario 3D World producer Yoshiaki Koizumi echoed similar thoughts while speaking with Game Informer this month. He also revealed an interesting tidbit: the staff over at EAD Tokyo have been experimenting with online play "since the days of Super Mario Galaxy". But for Super Mario 3D World, the team decided to place the focus on gaming with others nearby.
Koizumi's comments in full: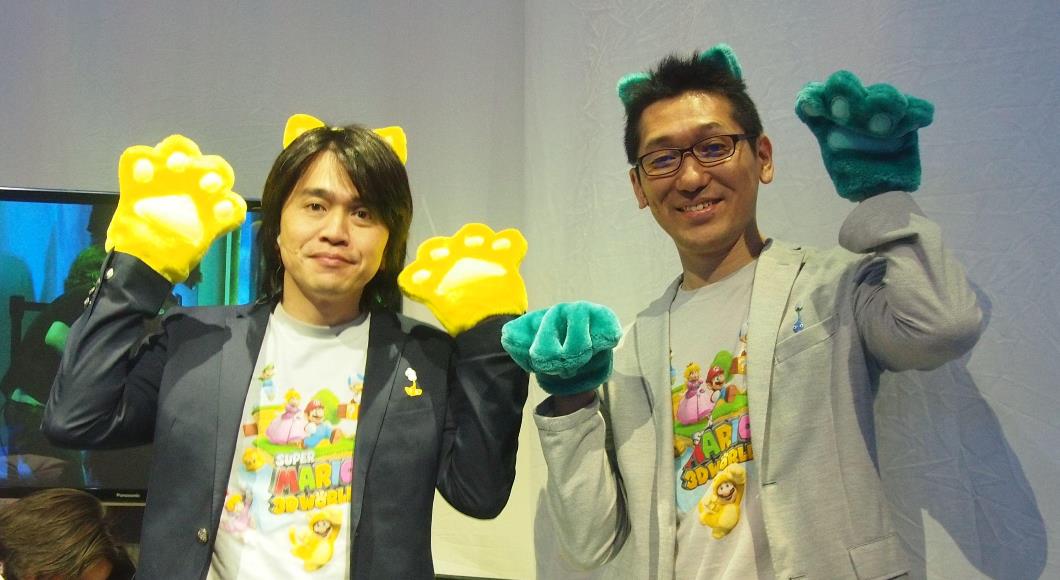 indieszero made NES Remix, but Nintendo was still very much involved with the game's development. In fact, two prominent staffers from EAD Tokyo contributed to the project.
Koichi Hayashida, director of Super Mario Galaxy 2 and Super Mario 3D Land, served as director. We found out about this previously through a message Hayashia posted on Miiverse.
Yoshiaki Koizumi also worked on NES Remix as producer. Koizumi previously directed Super Mario Galaxy and produced Super Mario Galaxy 2, Super Mario 3D Land, and Super Mario 3D World.
IGN has published a new Super Mario 3D World article featuring quotes from Kenta Motokura and Yoshiaki Koizumi. The two talked about free-roaming on the world map, Yoshi's non-inclusion, stereoscopic 3D, and more.
Head past the break for all of the comments from Motokura and Koizumi. We also suggest checking out IGN's full piece here.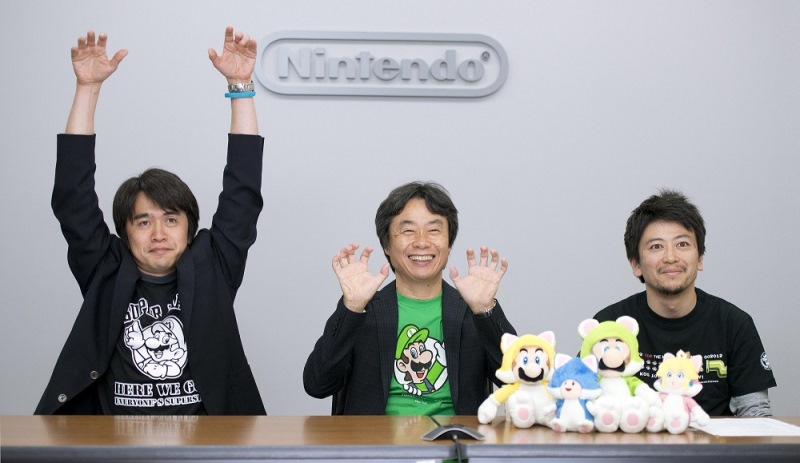 Eurogamer has posted up some Super Mario 3D World interview session bits from Shigeru Miyamoto, producer Yoshiaki Koizumi, and director Kenta Motokura. The three commented on the game's clear pipes, appealing to advanced players as well as beginners, and more. Head past the break for the full Q&A roundup.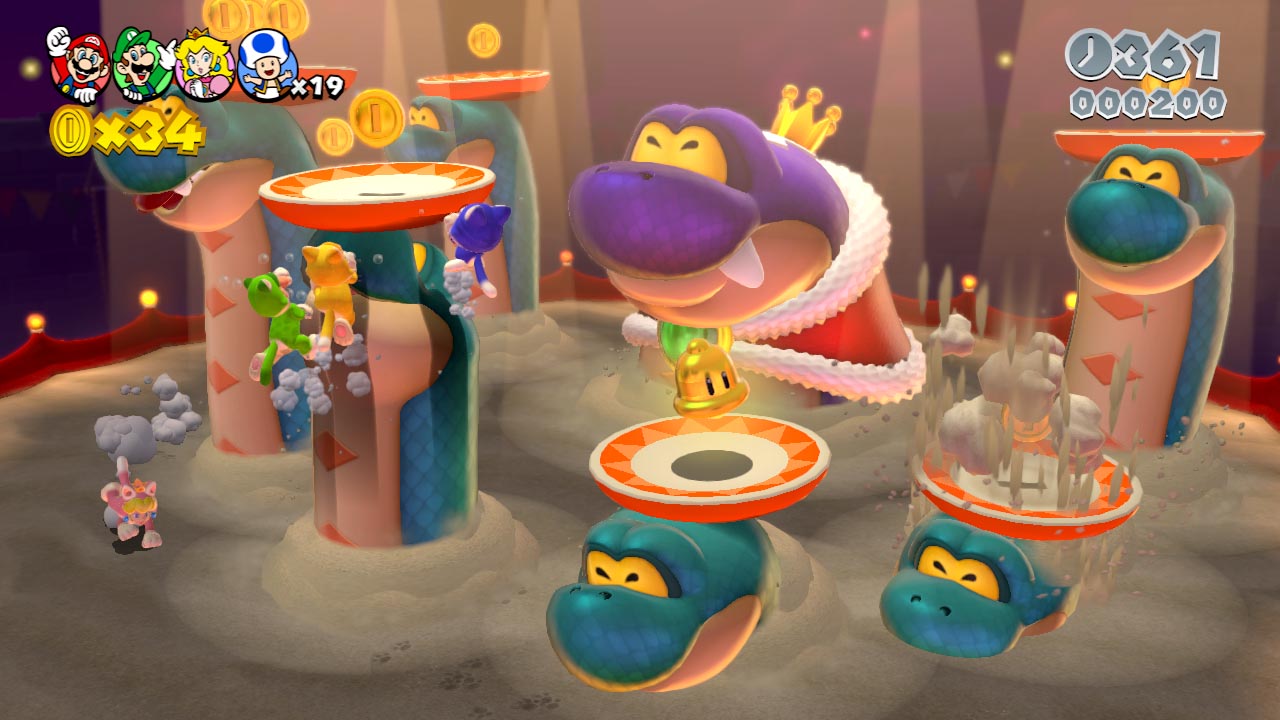 Gamekult recently conducted an interview with Shigeru Miyamoto, Yoshiaki Koizumi, and Kenta Motokura. As you can tell by the title of this post, it's filled with tons of interesting bits about Super Mario 3D World and Mario in general.
As far as 3D World is concerned, the three commented on the game's engine, difficult, DLC (and a bunch of other things). General topics include the possibility of introducing a radical art style for Mario, working with an external studio, a more open Mario, and Miyamoto's plan to work on smaller projects.
You can find the full interview roundup below (note: Google Translate used). You can also find Gamekult's piece here.