01. / 00. [WII] Wii Party (Nintendo) – 234.892 / NEW
02. / 00. [PS3] White Knight Chronicles: Awakening of Light and Darkness (SCE) – 175.632 / NEW
03. / 01. [NDS] Inazuma Eleven 3: World Challenge!! Spark / Bomber (Level 5) – 97.727 / 602.888 (-81%)
04. / 00. [NDS] Harvest Moon: Twin Villages (Marvelous Entertainment) – 63.610 / NEW
05. / 02. [NDS] Taiko Drum Master DS: Dororon! Battle With the Ghouls!! (Bandai Namco) – 30.689 / 100.456 (-56%)
06. / 04. [WII] Super Mario Galaxy 2 (Nintendo) – 26.217 / 674.523 (-24%)
07. / 00. [360] Crackdown 2 (Microsoft Game Studios) – 14.839 / NEW
08. / 13. [NDS] Friend Collection (Nintendo) – 12.932 / 3.318.000
09. / 08. [PS3] World Soccer Winning Eleven 2010: Blue Samurai Challenge (Konami) – 12.189 / 173.000 (-37%)
10. / 10. [PSP] World Soccer Winning Eleven 2010: Blue Samurai Challenge (Konami) – 12.125 / 113.000 (-26%)
This information comes from Shu Takumi…
"I can only guess as you would – but perhaps this would be the last…? …I did try out 3DS at E3 and I was flabbergasted to the 3D technology as a long standing fan of the idea since the days of virtual boy. I'd love to see GTPD in 3D but… you know what you have to do for that to come true!"
This isn't surprising, as the 3DS is just on the horizon. In a few months from now, Nintendo's new portable will already be out in major territories. In order for Ghost Trick, though, I'm sure the title would need to obtain decent sales.
Thanks to Robert for the tip!
A Fairy Tale (DSi) – E
New Carnival Games (Wii) – E
Castle Conqueror (DSi) – E
Gods vs Humans (Wii) – E
Labrinth (DS) – E
Mechanic Master 2 (DS) – E
Scooby-Doo! and The Spooky Swamp (DS) – E10+
Scotland Yard (DS) – E
Are You Smarter Than A 5th Grader? Back To School (Wii/DS) – E
Batman: The Brand and the Bold (Wii) – E10+
Ben 10 ULTIMATE ALIEN: Cosmic Destruction (DS) – E10+
Happily Ever After Vol. 1/2 (DS) – E
Tom Clancy's H.A.W.X. 2 (Wii) – T
Aero the Acrobat (Wii) – E
Cosmos X2 (DSi) – E
Who Wants To Be A Millionaire (DS) – E
Littlest Pet Shop 3 Biggest Stars Blue Team/Purple Team (DS) – E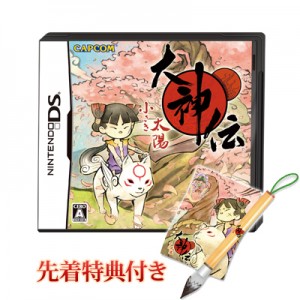 ROCK BAND GOES OLD SCHOOL PUNK WITH ADDITIONS FROM BAD RELIGION AND THE STOOGES

Cambridge, Mass. – July 16, 2010 – Harmonix and MTV Games today announced that tracks from punk legends Bad Religion and The Stooges will be available next week in the Rock Band Music Store of downloadable content for the Xbox 360® video game and entertainment system from Microsoft, PlayStation®3 computer entertainment system and WiiTM.

With more than 400 artists, including Jimi Hendrix, The Who, AC/DC and Green Day, who are exclusive to Rock Band, as well as more than 1,550 songs available through the Rock Band platform and 70 million songs sold through its download store alone, Rock Band is the undisputed sales and content leader in the interactive music space, providing the deepest and best selection of artists, songs and albums.
1. Portal 2
2. Dead Space 2
3. The Legend of Zelda: Skyward Sword
4. inFamous 2
5. Assassin's Creed: Brotherhood
6. Bulletstorm
7. Gears of War 3
8. Mortal Kombat
9. Halo: Reach
10. LittleBigPlanet 2
11. Kirby's Epic Yarn
12. Rage
13. Civilization V
14. Deus Ex: Human Revolution
15. Donkey Kong Country Returns
16. Twisted Metal
17. God of War: Ghost of Sparta
18. Marvel vs Capcom 3: Fate of Two Worlds
19. Fable 3
20. Killzone 3
21. Rock Band 3
22. Epic Mickey
23. Call of Duty: Black Ops
24. Medal of Honor
25. Star Wars: The Old Republic
26. Dance Central
27. Fallout: New Vegas
28. Need for Speed: Hot Pursuit
29. Ghost Trick: Phantom Detective
30. Star Wars: The Force Unleashed 2
31. Red Faction: Armageddon
32. Crysis 2
33. NHL 11
34. GoldenEye 007
35. Gran Turismo 5
36. Enslaved: Odyssey to the West
37. Pirates of the Caribbean: Armada of the Damned
38. Batman: The Brave and the Bold
39. Journey
40. Child of Eden
41. Homefront
42. The Witcher 2: Assassins of Kings
43. WWE All-Stars
44. Motorstorm: Apocalypse
45. Dead Rising 2
46. DJ Hero 2
47. Valkyria Chronicles 2
48. Ghost Recon Future Soldier
49. Scott Pilgrim vs the World
50. XCOM
Update: Game Night is now over!
Austin is busy this week, but Game Night must go on! I'll be taking on the hosting duties this week, and I know I'm looking forward to playing a few rounds of Mario Kart Wii. I hope you guys will join me! I've posted the IRC below. Keep in mind that registration is not necessary. Simply enter a nickname and you'll be ready to go!
This is an official translation released on Mistwalker's website from Hironobu Sakaguchi…
"The energy poured into this project by the development team and I are 120%. I'm hoping you can understand that, however on the other hand, I feel worried and nervous like sending my child on a trip alone. Emotionally it feels like this is my last work, while pouring everything I have gotten into this project. Never regret, but now 'I'm enjoying'; furthermore, aiming towards completion. The sense of 'This is it relaxes my shoulders, its pleasant feeling to conduct an orchestra by the sense of my intuition."
This doesn't sound like a perfect translation, though there's a critical difference from what we heard previously. It doesn't sound like Sakaguchi intends for The Last Story to be his last project. Rather, he's putting so much effort into it that it feels like it's his last game.
Make sure you have the captions on in order to see the translation!