Rules are made to be broken – or at least bent a little, right? This week, the latest downloadable games for the Wii™ and Nintendo DSi™ systems offer some fun ways to defy convention. The award-winning And Yet It Moves for the WiiWare™ service invites players to mess with the laws of physics and turn their worlds upside-down. In the imported NES™ classic UFROURIA™: THE SAGA, you'll need to switch between characters and do whatever it takes to complete a challenging quest. On the Nintendo DSiWare™ service, Rytmik lets you create your own musical compositions, while G.G Series NINJA KARAKURI DEN lets you play by your own rules as a stealthy ninja. If there's one rule you shouldn't break while using Nintendo systems, it's this one: Have a blast!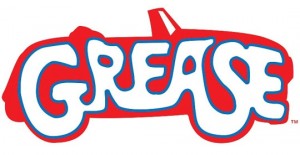 Ah, Grease… One of the classic movies from the the 70's. I know I've seen the film a few dozen times. There have even been a few sequels/spinoffs created over the years, though they didn't quite manage to match the same quality as the original. Nevertheless, Grease is a significant movie franchise. That's probably one of the reasons why 505 Games has decided to publish a pair of video games based on the film, which will be out on store shelves next week. In honor of the titles' release, we're giving away six copies of the game – 3 Wii versions and 3 DS versions. You'll have not one… Not two… But three opportunities to win. Check out the details below!
The contest
1) Game Night – As many of you know, we typically host an event call "Game Night" once a week. For those who don't know, it involves site visitors and staff playing different kinds of Wii games online. This past Friday we played The Conduit, and I must say it was very enjoyable. Next week, we're planning on putting Mario Kart Wii in the spotlight. The player who comes in first once all races are finished will be able to choose between the Wii and DS games while the second place winner will receive the version that isn"t selected.
2) Contest idea: You decide! – We're putting a unique twist on this part of the contest. Basically, all you have to do is make a comment on this post, suggesting an idea we can use for the final challenge. Once again, there will be two winners. The participant who places first will see their idea realized on the site and can choose between the Wii and DS versions of the game. This contest round will end two weeks from today, and we'll select the winners shortly thereafter. After that, we'll share details about the final part of the contest.
Rules
1) One entry per person.
2) Winners accepted from the U.S. and Canada only (players can still participate in Game Night).
3) Attempting to gain an unfair advantage will result in immediate disqualification.
4) In the event that a participant(s) win(s) more than one contest, the runner-up(s) will receive the prize.
5) Rules will be modified/added as needed.


Hey guys – I'll make this post short and sweet. Unfortunately, I'll have very limited access to a computer for most of tomorrow. So, Austin will be stepping in to cover this site as well as Gaming Everything. Similar to how we handled things in July, I'll set up a few posts before I leave in the morning. We didn't have any issues then, so hopefully all will go well tomorrow as well. I may be able to publish a few additional posts throughout the day, but I'll have to see how that goes. Other than that, I'll see you guys tomorrow night!
Austin edit: The perfect day for me to destroy the site! Muahaha!


Lifetime-to-date
DS – 42,196,558
Wii – 29,793,981
Xbox 360 – 20,999,386
PSP – 17,520,836
PlayStation 3 – 12,934,196
Year-to-date
DS – 3,469,800
Wii – 2,659,600
Xbox 360 – 2,368,400
PlayStation 3 – 1,805,500
PSP – 683,300
Year-over-year
Xbox 360 +119%
PlayStation 3 +76%
Wii +1%
DS -26%
PSP -32%


01. / 02. [WII] Wii Party (Nintendo) – 124.489 / 736.207 (+51%)
02. / 03. [PS3] Sengoku Basara 3 (Capcom) – 35.324 / 335.044 (-38%)
03. / 05. [NDS] Inazuma Eleven 3: World Challenge!! Spark / Bomber (Level 5) – 28.215 / 779.842 (+16%)
04. / 01. [PSP] Tales of Phantasia: Narikiri Dungeon X (Bandai Namco) – 27.822 / 136.179 (-74%)
05. / 04. [PSP] Hatsune Miku: Project Diva 2 (Sega) – 24.017 / 301.349 (-33%)
06. / 07. [WII] Super Mario Galaxy 2 (Nintendo) – 20.873 / 769.769 (+25%)
07. / 19. [NDS] Art Academy (Nintendo) – 16.895 / 125.316 (+62%)
08. / 18. [NDS] Friend Collection (Nintendo) – 15.243 / 3.379.263 (+32%)
09. / 13. [WII] Dragon Quest: Monster Battle Road Victory (Square Enix) – 14.803 / 220.443 (+12%)
10. / 16. [NDS] Taiko Drum Master DS: Dororon! Battle With the Ghouls!! (Bandai Namco) – 14.299 / 176.340 (+17%)




One particular rumor about the 3DS has now been debunked. A few months ago, EA's Ryan Stradling hinted that the portable would have an achievement system. However, Harald Ebert of Nintendo confirmed at GamesCom that the handheld probably not support such a feature. Instead, it sounds like it will be up to developers to include achievements in their games individually.
Ebert also stated that the design of the 3DS isn't final. We've actually heard conflicting information about that a few times now. Hideki Konno previously indicated that the system will look the same at launch while Reggie Fils-Aime noted at E3 that the design had yet to be finallized. So I suppose the 3DS could change slightly, but don't expect a drastic overhaul.






THREE PACK OF SONGS FROM DISTURBED'S NEW ALBUM MAKE THEIR WAY TO ROCK BAND

CRASH KINGS, THE VEER UNION AND WE ARE THE FALLEN DEBUT ON ROCK BAND

Cambridge, Mass. – Aug. 20, 2010 – Harmonix and MTV Games today announced that Grammy® Award-nominated, multi-platinum American rockers Disturbed will add three more songs, and three new bands will debut next week in the Rock Band Music Store of downloadable content for the Xbox 360® video game and entertainment system from Microsoft, PlayStation®3 computer entertainment system and WiiTM.

With more than 400 artists, including Jimi Hendrix, The Who, AC/DC and Green Day, who are exclusive to Rock Band, as well as more than 1,580 songs available through the Rock Band platform and 70 million songs sold through its download store alone, Rock Band is the undisputed sales and content leader in the interactive music space, providing the deepest and best selection of artists, songs and albums.