Media Create has published the latest software sales figures from Japan. The results are below.
01./01. [NDS] Tomodachi Collection (Friend Collection) (Nintendo) – 80,000 / 890,000 (-3%)
02./02. [NDS] Dragon Quest IX: Defenders of the Starry Sky (Square Enix) – 71,000 / 3,794,000 (-10%)
03./05. [WII] Wii Sports Resort (Nintendo) – 46,000 / 1,085,000 (+42%)
04./00. [360] Dream C Club (D3 Publisher) – 46,000 / NEW
05./03. [WII] Monster Hunter 3 (Capcom) – 34,000 / 836,000 (-33%)
06./00. [PSP] Soul Calibur: Broken Destiny (Namco Bandai) – 29,000 / NEW
07./00. [NDS] Super Robot Gakuen (Namco Bandai) – 28,000 / NEW
08./00. [NDS] You'll Incur Losses if You Remain Ignorant: How Money and Things Work DS (Nintendo) – 21,000 / NEW
09./08. [PSP] Monster Hunter Portable 2 G (BEST) (Capcom) – 18,000 / 925,000 (0%)
10./00. [PS2] Hakuouki: Zuisouroku (Idea Factory) – 17,000 / NEW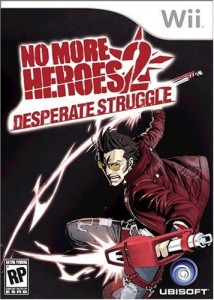 It should be noted that this boxart has a strong chance of being temporary. We'll see if Ubisoft comes up with a different image over the next few months.


REDWOOD CITY, Calif.–(BUSINESS WIRE)–Visceral Games™, an award-winning studio of Electronic Arts Inc. (NASDAQ:ERTS) announced today that Dead Space™ Extraction, the prequel to last year's critically-acclaimed Dead Space, has gone gold. Recently nominated for a "Best of Show – Wii" award by IGN.com at the Gamescom trade show in Germany, Dead Space Extraction brings the series' signature action-horror to an all new game, on an all-new platform. Dead Space Extraction is designed from the ground up for the Wii™ and will hit stores nationwide on September 29.

Gamers who pre-order at participating retailers will receive a special code that unlocks four of the game's 10 unique challenge modes*. These intense, pulse-pounding difficulty levels pit players alone, or co-operatively with a friend against the Necromorph horde, competing for high scores and stylish kills. Players who do not pre-order the game must play through each chapter to earn and unlock the challenge modes.


Torrance, CA (September 2th, 2009) – Aksys Games, a publisher of interactive entertainment software, is proud to announce the next evolution in CommanderVideo's journey, BIT.TRIP VOID! Developed exclusively for WiiWare™ by the crazy brains at Gaijin Games, BIT.TRIP VOID is the next entry in the critically acclaimed retro-arcade BIT.TRIP series which follows CommanderVideo on his epic journey from the ethereal to the corporeal, and beyond…

THE VOID AWAITS…

BIT.TRIP VOID is a synesthetic exploration of rhythm and music as they pertain to our everyday lives and moods. In a control scheme brand new to the series, yet wholly familiar to gamers, the player is given complete freedom to move about the screen wherever they desire, interacting with the music in brand new ways. The classic gameplay aesthetic remains, as color—and the absence of color—are explored to the fullest.


"We make our business decisions independent of actions taken by other companies. We see our main competition as the entire spectrum of entertainment options that people have available. Wii Fit has been a top-selling game ever since it launched and we hope people will respond with similar enthusiasm for Wii Fit Plus…It also adds an array of new features, including the ability to customize workouts, and count calories. Overall, there are 15 entirely new fitness activities, such as skateboarding and a Segway course." – NOA's vice president of corporate affairs, Denise Kaigler
Personally, I think $90 is a bit too much for Nintendo to ask for from the Wii Fit Plus bundle. The title itself will be a great deal for those who already have the Balance Board, but the new bundle price is certainly a heavy investment.


– They could use Wii arcade board (used in TvC) for future arcades, but for Tatsunoko is a one off
– Wii chosen as the new platform for the SD stream of Capcom fighting games, and for new players to get into the genre
– NWC online multiplayer will have no territory restrictions
– 3-4 new characters, won't reveal which ones yet
– game balance being improved for this version
– Tatsunoko chosen for sentimental, well known characters. Many team members grew up with them.
– A lot of feedback asking for online mode after Japanese launch. They decided to include it the next opportunity, and there we have it. Also, in EU and America people live far from each other, so it was a must.
– A lot of OST licenses where pretty difficult to get, more in western version. He had to decide for every character if it was worth the fight, or if it was better to keep resources for other things and go ahead. So revised OST for the West.
– Dash!! Kappei difficult to get due to the co-production between Tatsunoko and TV company.
– Not a huge effort to get those great graphics/effects on the Wii, they say they just took advantage of the full potential of the machine, specially the GPU.
– PS360 version? it would be more intelligent to make a new game for them, giving resources, effort and time that port would require.


Release Date: Sept. 22, 2009
Genre: Action Adventure
Platform: Nintendo Wii
Rating: T For Teen
Developer: Bionic Games
Publisher: Capcom
Price: $39.99

Team up and take charge!

Spyborgs, Capcom's hottest new thrill ride will be coming exclusively for the Nintendo Wii this year. Combining an extraordinary sci-fi world with action packed 2-player co-op, this original IP is a must-have Wii title for action fans.

A cybernetically enhanced group of super heroes is set-up to be destroyed by a former team member they trusted. When players take control of the weapon-enhanced cyborgs in their pursuit of the traitor, they will come together in 2-player co-op to face over 35 stages of mind-blowing challenges packed with epic boss battles and swarms of enemies that only a team of two can defeat!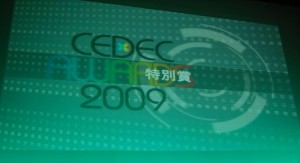 Programming award – Fumito Ueda/Hajime Sugiyama (Shadow of the Colossus)
Visual arts award – Motohide Ejou (Okami)
Design award – Ryozo Tsujimoto (Monster Hunter Portable)
Sound award – Masami Yone (Rhythm Heaven Gold)
Network award – Nico Nico Video
Literary award – Hisashi Hiroyama (Technology You Should Know Before you Become a Game Programmer book)
Special award – Yuji Horii (Dragon Quest creator)