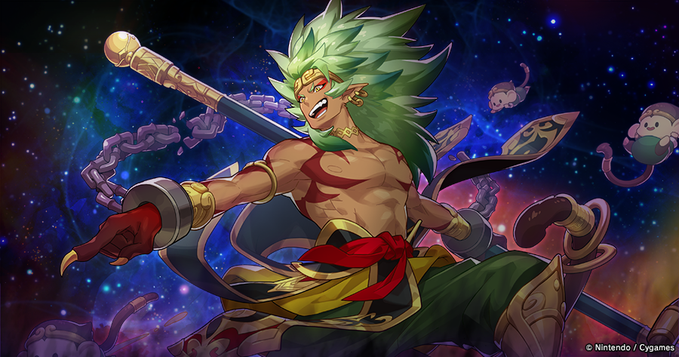 Qitian Dasheng has shown up as the latest boss in Dragalia Lost's Astral Raids. The battle is available in Beginner, Standard, Expert, and Master difficulties. Players can obtain astral shards and trade them for various rewards. Note that astral pieces are needed to challenge Astral Raids quests.
The Astral Raids with Qitian Dasheng will be live until March 9.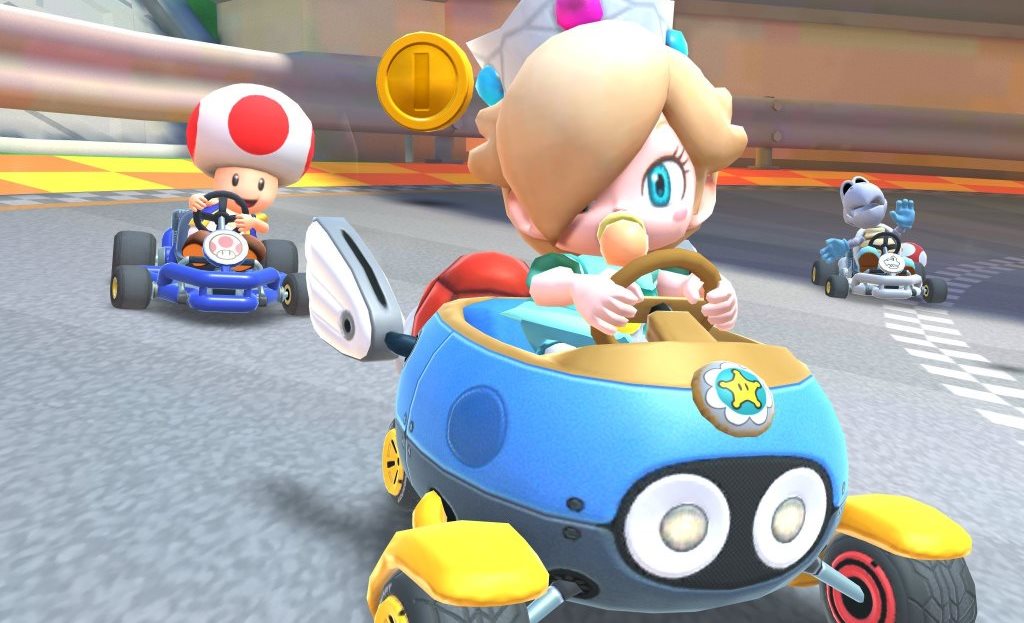 Nintendo will hold a Baby Rosalina Tour in Mario Kart Tour starting March 11, the company has announced. The event will last until March 25.
The Baby Rosalina Tour will include newly added courses and challenges. Here's a look at one of the featured tracks: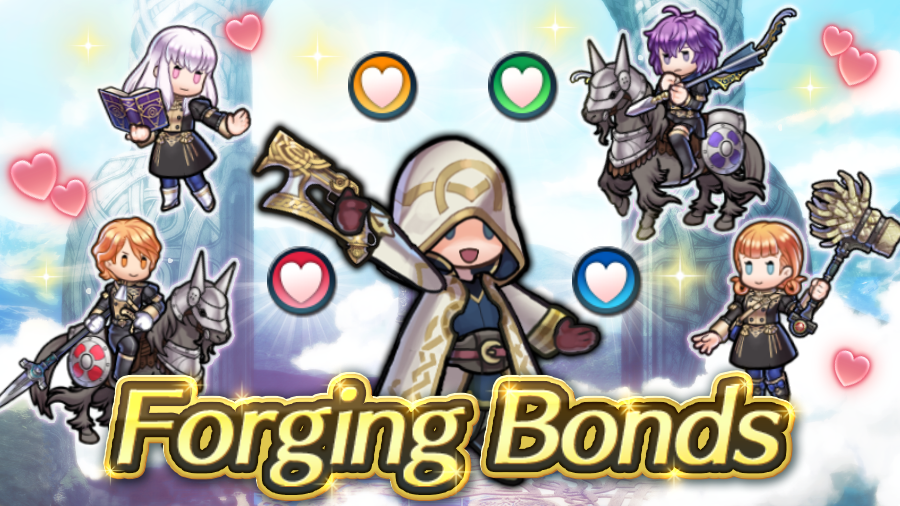 The previously announced "Harmony amid Chaos" Summoning Focus is now live in Fire Emblem Heroes. It features characters from Fire Emblem: Three Houses: Ferdinand: Noblest of Nobles, Lysithea: Child Prodigy, Bernadetta: Eternal Loner and Annette: Overachiever. Ferdinand is also available as a 4-star focus unit. This Summoning Focus will be available until March 31.
There's also a new main story chapter featuring these characters – Book IV, Chapter 5: Twisted Reality. As always, there are also some time-limited quests available that can get you some extra orbs.
That's not all: a new Forging Bonds event is also live featuring Ferdinand, Lysithea, Bernadetta and Annette. It will run from today till March 20. Among the rewards for this event are First Summon Tickets for the Harmony Amid Chaos Summoning Focus.
It's a day later than usual, but Tactics Drills has been updated with a new map. "Advanced Placement" can be found in the Skill Studies section; clearing it gets you 300 feathers.
Finally, the Special Orb Promo for March is now available to purchase. When buying this, you get 22 orbs as well as 50 Heroic Grails. You can purchase this pack until March 20.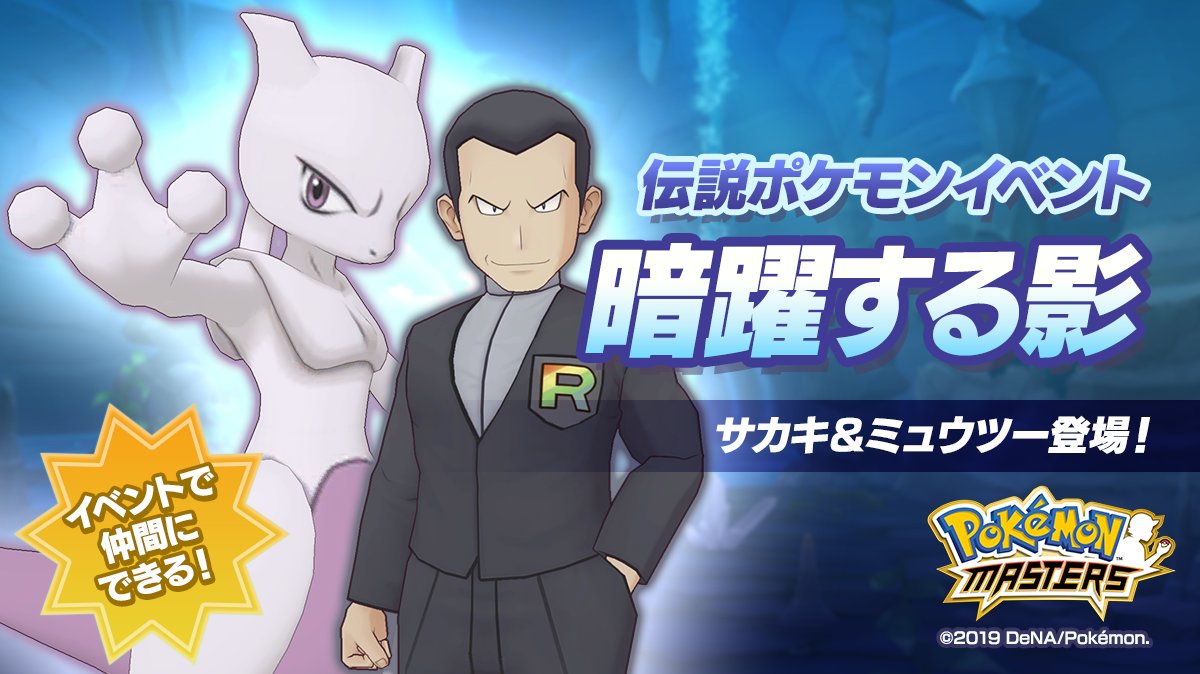 Here are the latest events in Pokemon Masters:
Spotlight Scout: Grimsley & Liepard; Karen & Houndoom are both featured pairs

The Lurking Shadow

events with Giovanni & Mewtwo has made a return with changes made due to player feedback.
The Electric-type training event has made a return, allowing players to level their teams through the challenges.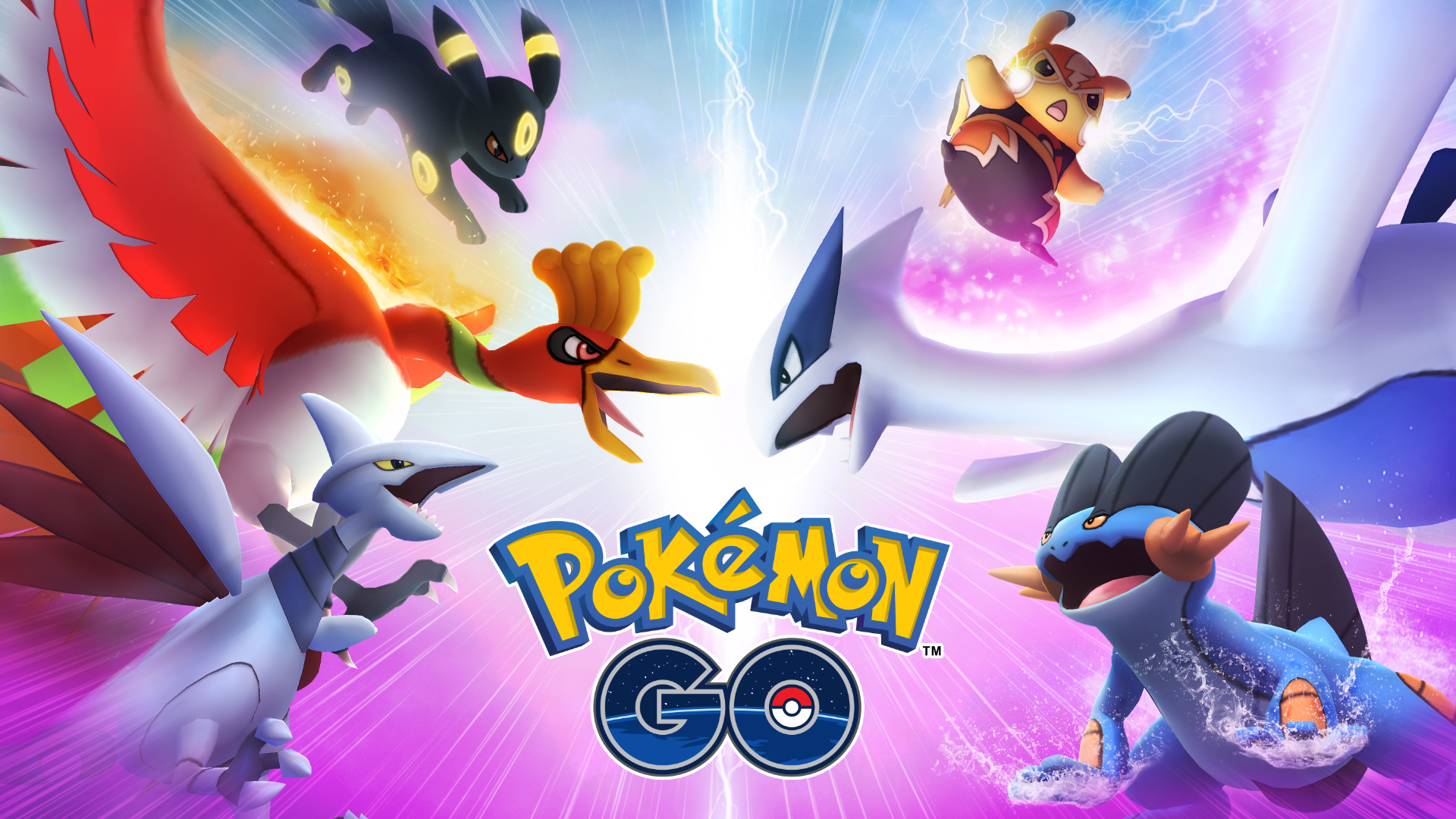 Pokemon GO is gearing up for Season 1 of the GO Battle League. The event, which involves walking to earn entry and then battling opponents through an online matching system, starts March 13. Darkrai, Altered Forme Giratina, and Thundurus will be coming to the GO Battle League as rare reward encounters, starting at rank 4.
More details on the GO Battle League can be found below, including details on related events.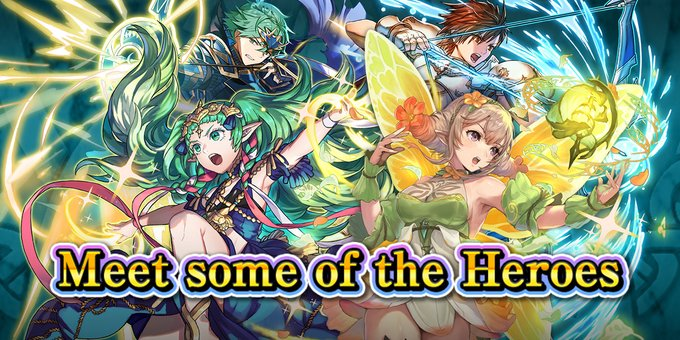 Check out the latest goings-on in Fire Emblem Heroes below:
Sharena added more intros to Meet Some of the Heroes! This time, Ferdinand: Noblest of Nobles, Lysithea: Child Prodigy, Bernadetta: Eternal Loner, Annette: Overachiever, and Flame Emperor: Bringer of War were added.

Forging Bonds: Harmony amid Chaos begins Mar. 5, 11 PM PT. Forge bonds with Heroes from the Fire Emblem: Three Houses game to unlock special conversations! You'll also be able to earn Divine Codes (Ephemera 3), which can be exchanged for Limited-Time Combat Manuals!

Mjölnir's Strike: Rest period is now active. Battles have come to a close…for now! How did the Kingdom of Askr fare? Don't forget to collect your rewards if you played! Use the downtime to improve Midgard's Shield and strengthen the Heroes on your defensive team.

Coliseum Quests are here! Complete these quests to earn Orbs, Hero Feathers, and other rewards!

You can now use Divine Codes to compile Combat Manuals! See the in-game notification for details, including a list of Limited-Time Combat Manuals that you can compile using Divine Codes (Ephemera 3) earned in Ver. 4.3.0 events.

Forma Souls can be used to add Forma units from the Hall of Forms to your army. Forma Souls are included in Forma Soul Packs, which are coming to the Shop soon. Each Forma Soul Pack contains 60 Orbs and 1 Forma Soul.

Lysithea, Ferdinand, Bernadetta, and Annette from the

Fire Emblem

: Three Houses game appear as New Heroes Mar. 5, 11 PM PT! Discover what sets them apart with some tips from the Nintendo Treehouse. (Subtitles available via YouTube settings.)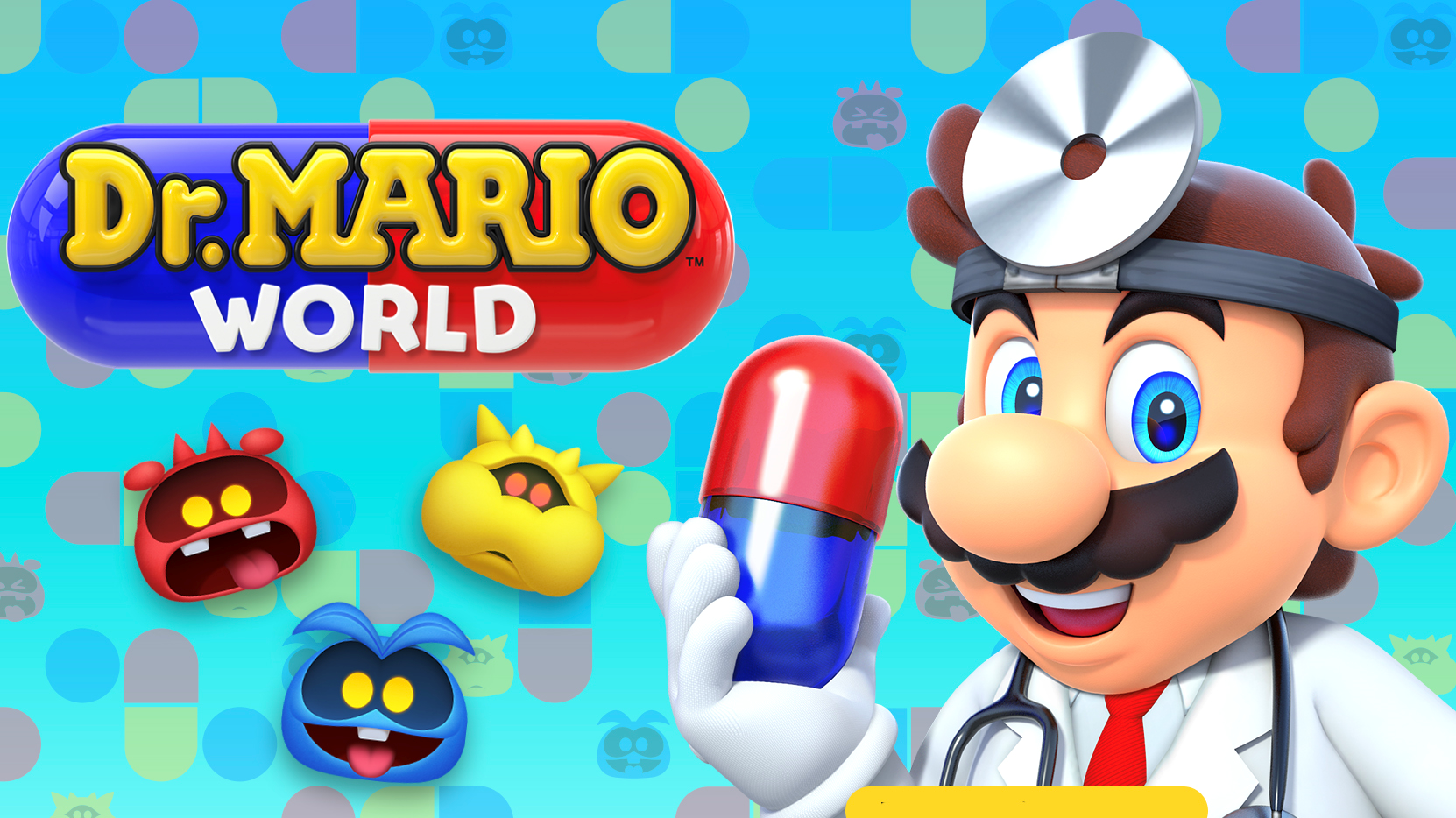 In the latest batch of updates for Nintendo's smartphone apps, it would seem Dr. Mario World is also in the running, with an update available for iOS and Android players bringing the app's version to 1.3.0. Players can look at the patch notes and changes below:
Added a Daily Booster stage that can be played every day
Added a useful stage mode item, the boomerang.
Adjusted the number of diamonds required for some items.
Fixed bugs.
Made other minor adjustments.
To replace the Daily Gift, we will add a special stage where you can earn coins and doc tokens every day.
We will add a new item that can be used in stage mode. Along with this addition, we will also adjust the number of diamonds required for some existing items.
We will change the lineup under Special Packs in the shop.

An update is now available for Fire Emblem Heroes, bringing the version number to 4.3.0. Players can experience the following changes per the patch notes:
Combat Manuals can now be compiled from Divine Codes using the new Compile Combat Manual feature.
Forma units from the Hall of Forms events can now be made into allies with the new Forma Soul items.

The Compile Combat Manual feature is being added. You will be able to compile Combat Manuals using Divine Codes.

Divine Codes (Part 1): These can be used to compile Normal Combat Manuals. Tap Allies, Compile, then Normal to view the list of paths. Choose the leftmost Combat Manual on the path you wish to unlock. You may set down any path you like, and switch to another path at any time.

You receive 1,500 Divine Codes (Part 1) when you enter the Compile screen for the first time.

Divine Codes (Part 1) appear as Tier Rewards in Mjölnir's Strike. From Mar. 2, 11 PM PT, they will also appear as Rank Rewards in Aether Raids and Tier Awards in the Arena.

Divine Codes (Ephemera): These can be used to compile Limited-Time Combat Manuals. The type of Ephemera available will change with each update. In Ver. 4.3.0, the Heroes whose Combat Manuals can be compiled with Divine Codes (Ephemera 3) are listed in the in-game notifications.

New weapon skills and weapons to refine are being added

Laid-Back Blade for Gray: Wry Comrade

Jubilant Blade for Tobin: The Clueless One

Veteran Lance for Jagen: Veteran Knight

Thunderhead for Olwen: Righteous Knight

Aether Resort is being updated

Three new songs from the Fire Emblem: Thracia 776, Fire Emblem: Radiant Dawn, and Fire Emblem: Three Houses games are being added to the Concert Hall.

Mjölnir's Strike is being updated

The following mechanism's level cap will increase: ・ Dökkálfar Briar: up to level 4

Additional Heroes via Heroic Grails

The following Heroes may be summoned using Heroic Grails:

Travant: King of Thracia

Itsuki: Finding a Path

Other Changes

The quest completion counter shown above Quests & Missions on the Home screen will no longer include completed Feh Pass Quests for players who are not subscribed to the Feh Pass.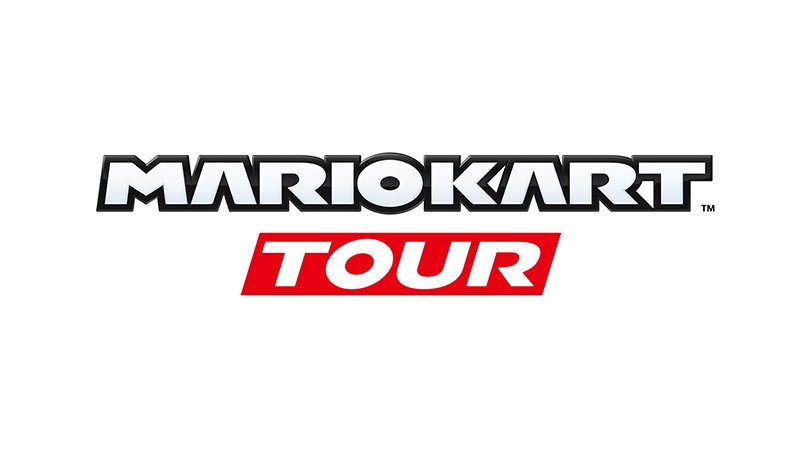 A new update is now live for Mario Kart Tour, bringing the version number to 2.0.0. The update is live for both iOS and Android devices, and players can see the following changes from the patch notes below:
Added support for racing against players from around the world via multiplayer. This service is scheduled to become available on March 8th, at 8:00 PM PT.
Added a camera feature. Using this feature during a race allows you to freely move the camera around your driver as they automatically steer. Use it to view the action from different angles!
Made other adjustments and addressed known issues to improve the overall gameplay experience.
Additional details: this update will become mandatory on March 8th/9th 2020.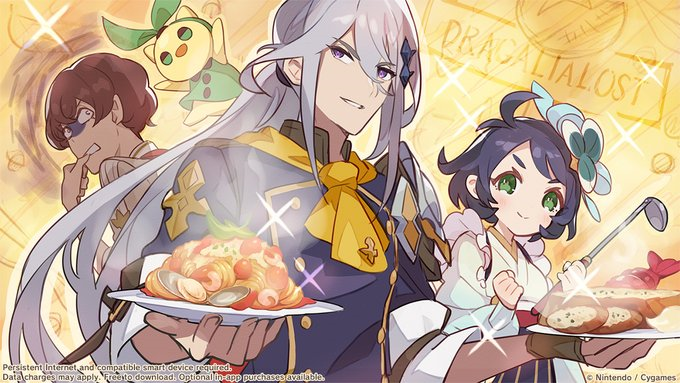 Along with the featured image above, the Dragalia Lost team is celebrating the latest event by giving out 1200 wyrmite to all players. The following message was shared by the team about the gift, giving details on eligibility and how to claim it:
A Gift of 1,200 Wyrmite!

We're sending a gift of 1,200 wyrmite to all players to celebrate the ongoing A Dash of Disaster facility event!

This gift will be sent to all players who started playing before

1:00 AM, Mar 05, 2020

.

You can claim it from your goodie box for up to seven days after it's received. If the gift isn't retrieved within seven days, it will be lost.

Thank you for playing Dragalia Lost.