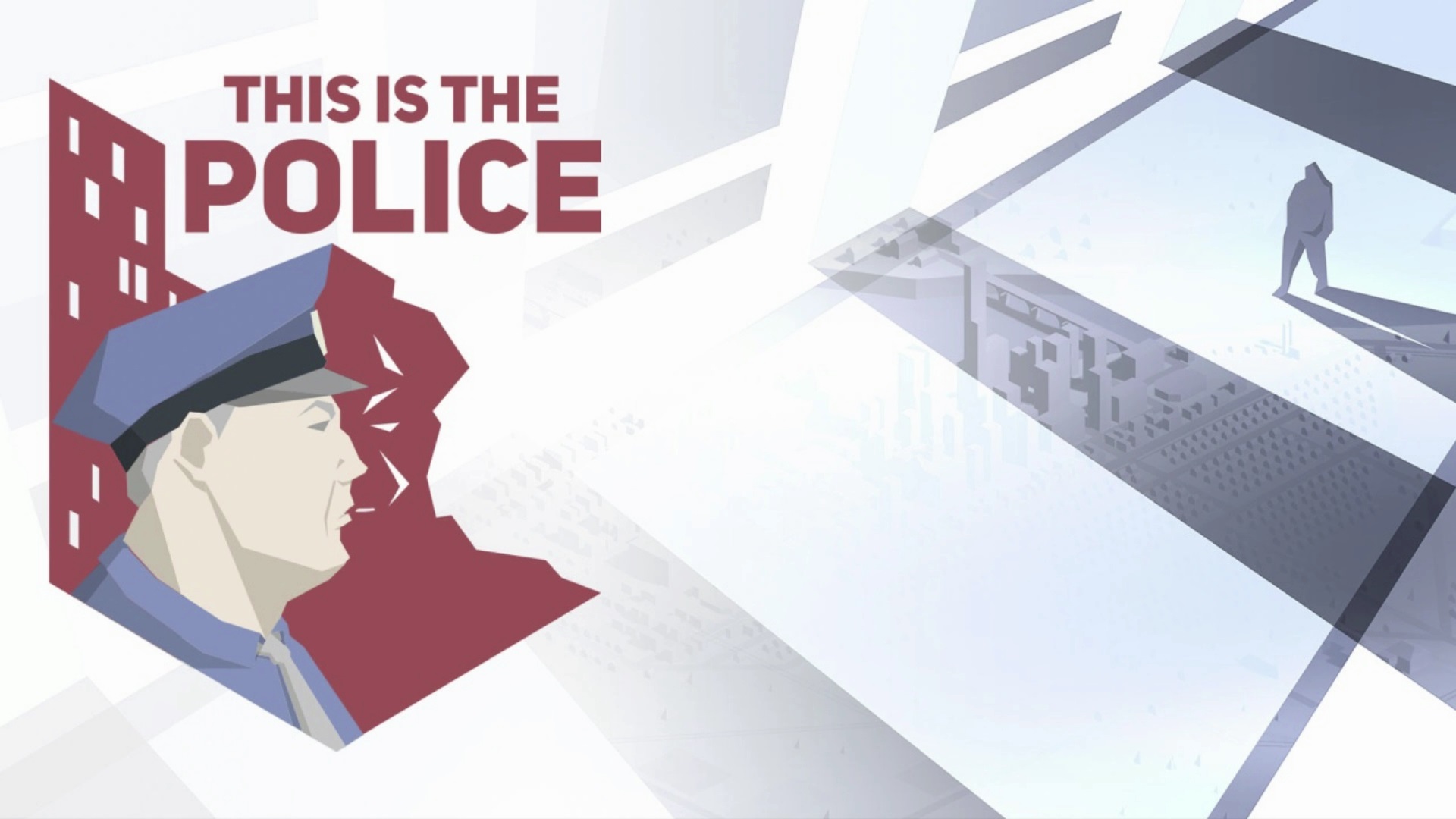 We've seen all sorts of retailer pages and other listings pointing to a Switch version of This Is the Police. Thanks to a listing on the eShop, it's now official.
THQ Nordic will be bringing This Is the Police to Switch… at some point. A release date is not provided no the eShop page. Still, it's nice to have an absolute confirmation that it's happening.
Here's a brief overview of This Is the Police:
This Is the Police is a strategy/adventure game set in a city spiraling the drain. Taking the role of gritty Police Chief Jack Boyd, you'll dive into a deep story of crime and intrigue. Will Jack reach his retirement with a nice stack of bills, or will he end up broken… or worse?
Source: Switch eShop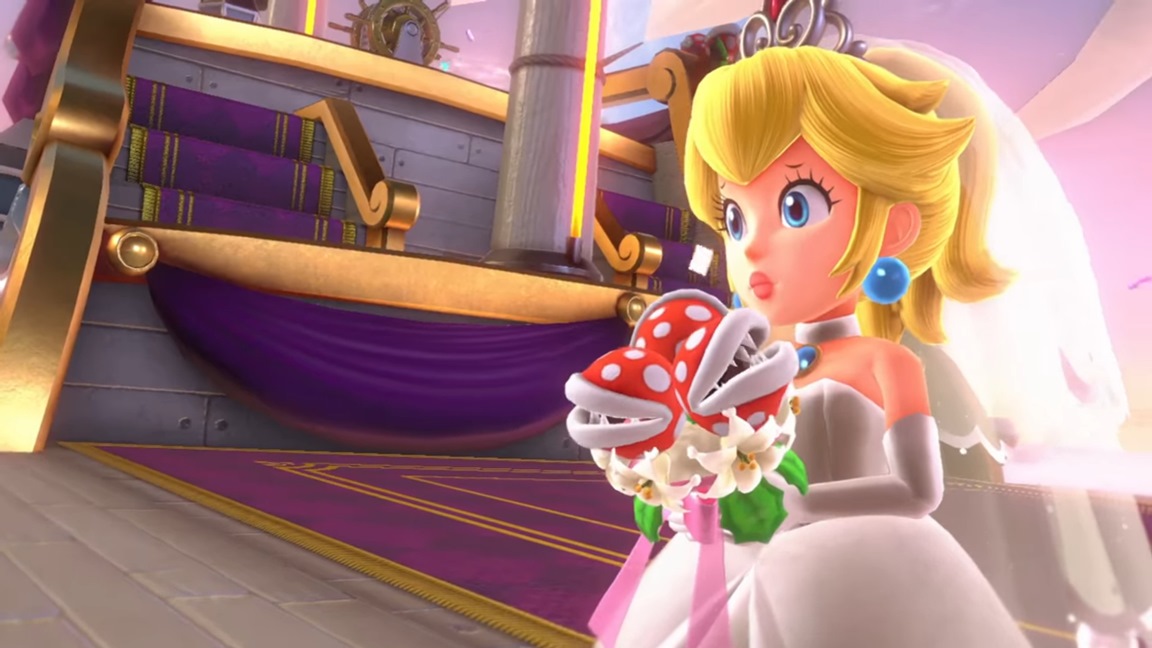 The wedding theme in Super Mario Odyssey is a big aspect of the game. Bowser has kidnapped Princess Peach once again and intends to marry her. Mario, Bowser, and Peach will all appear in wedding attire, and Nintendo is even making amiibo of each character.
On the official Twitter account, Nintendo provided a closer look at the bouquet Peach is holding in the trailer from E3. Along with Pirhana Plants, the bouquet holds flowers taken from the Wooded Kingdom.
クッパにさらわれたピーチ姫が手に持っている「パックンフラワーのブーケ」です。森の国で栽培されている「ブーケの花」とピンクのリボンでデコレーションされています。マリオが近づくと攻撃してくるパックンフラワーですが、ピーチ姫には懐いているのでしょうか…。 pic.twitter.com/fW2gQM2hwq

— スーパーマリオ オデッセイ (@mario_odysseyJP) August 9, 2017
Thanks to LukasManak for the tip.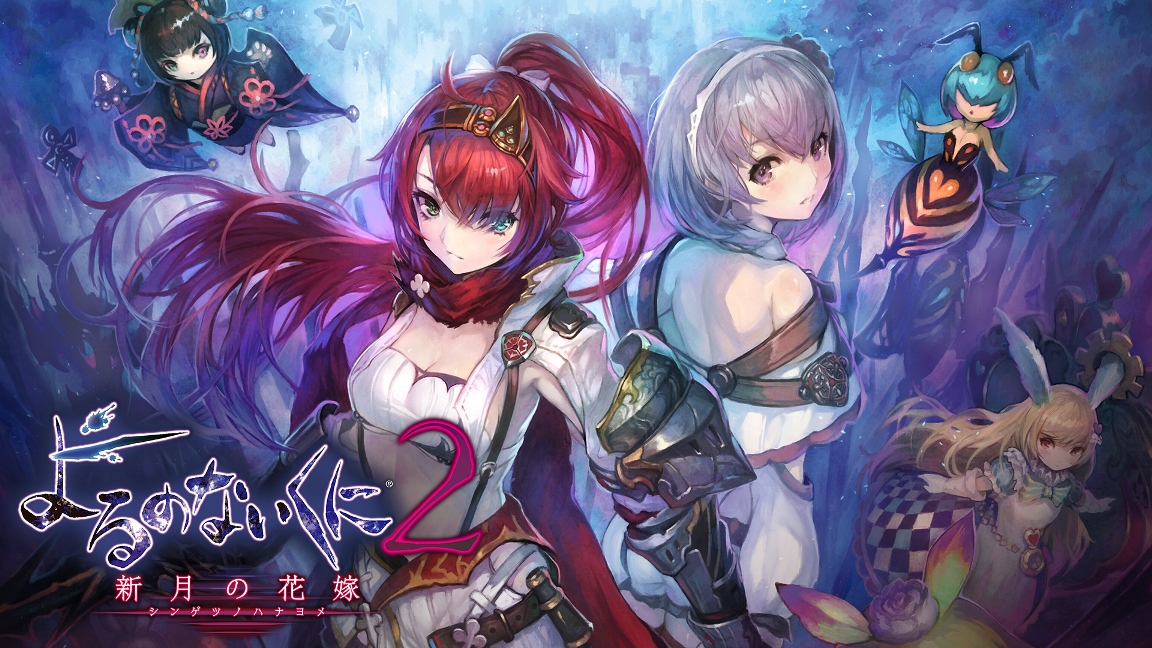 A new gameplay video is live for Nights of Azure 2 showing the first 30 minutes of action. Take a look at the footage below.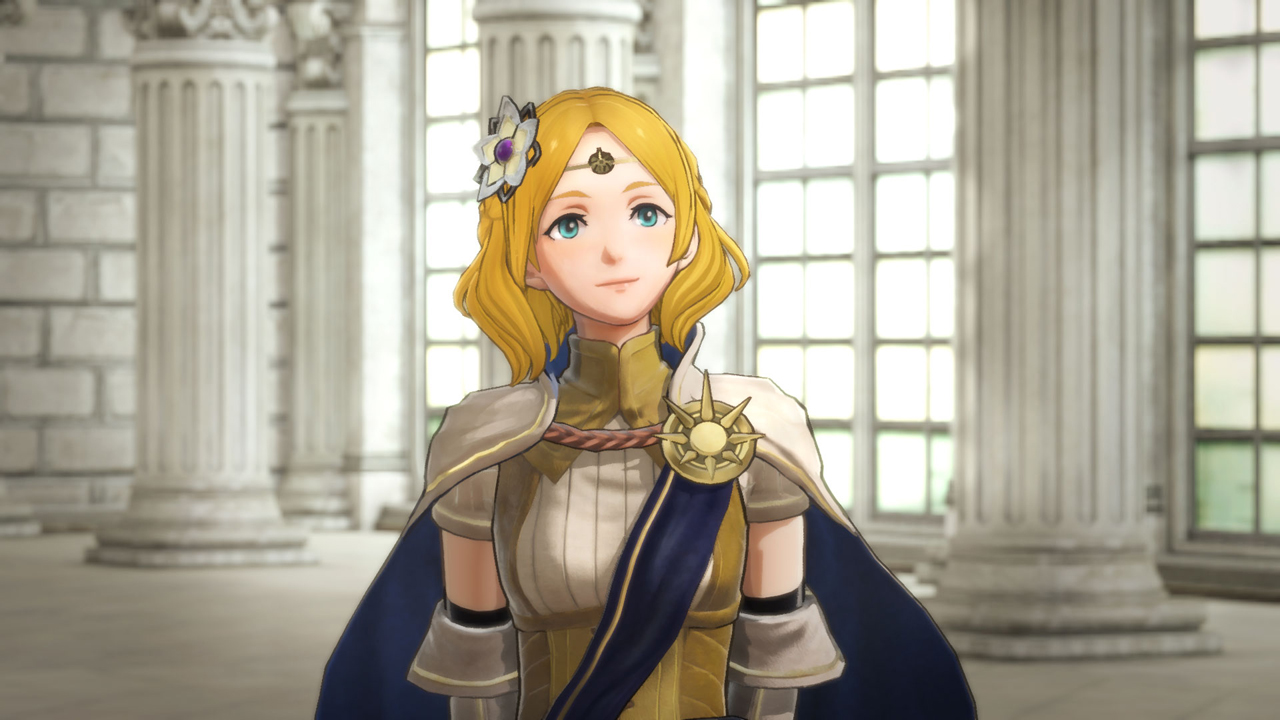 A new report on 4Gamer about Fire Emblem Warriors offers up some new screenshots from the game. Take a look at the latest batch of images below.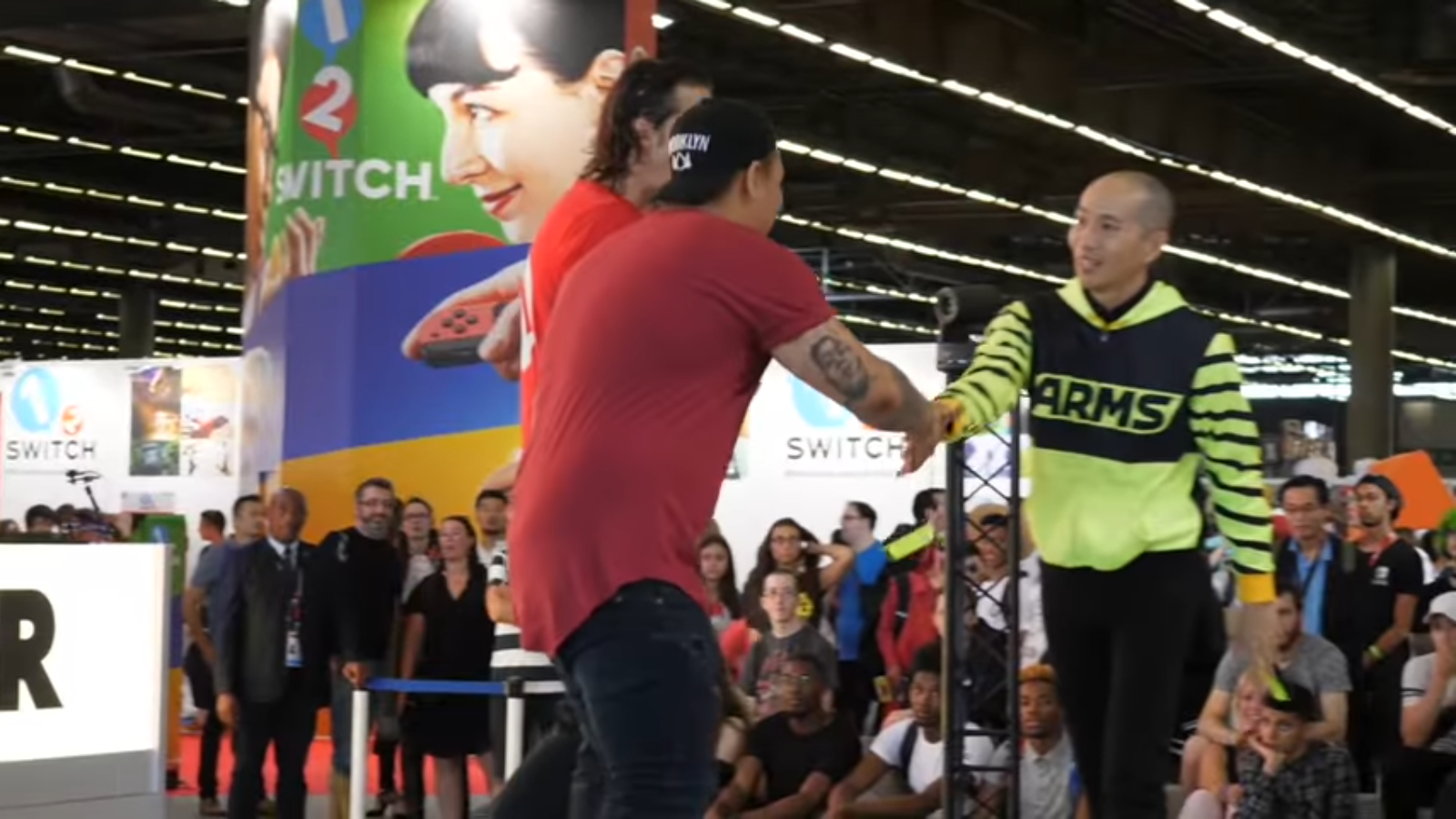 Kosuke Yabuki, the producer of ARMS, was present at Japan Expo in Paris last month to promote the game. He also played a couple of rounds with some attendees. Nintendo of France has published a video (in French) which shows some of the matches. Check it out: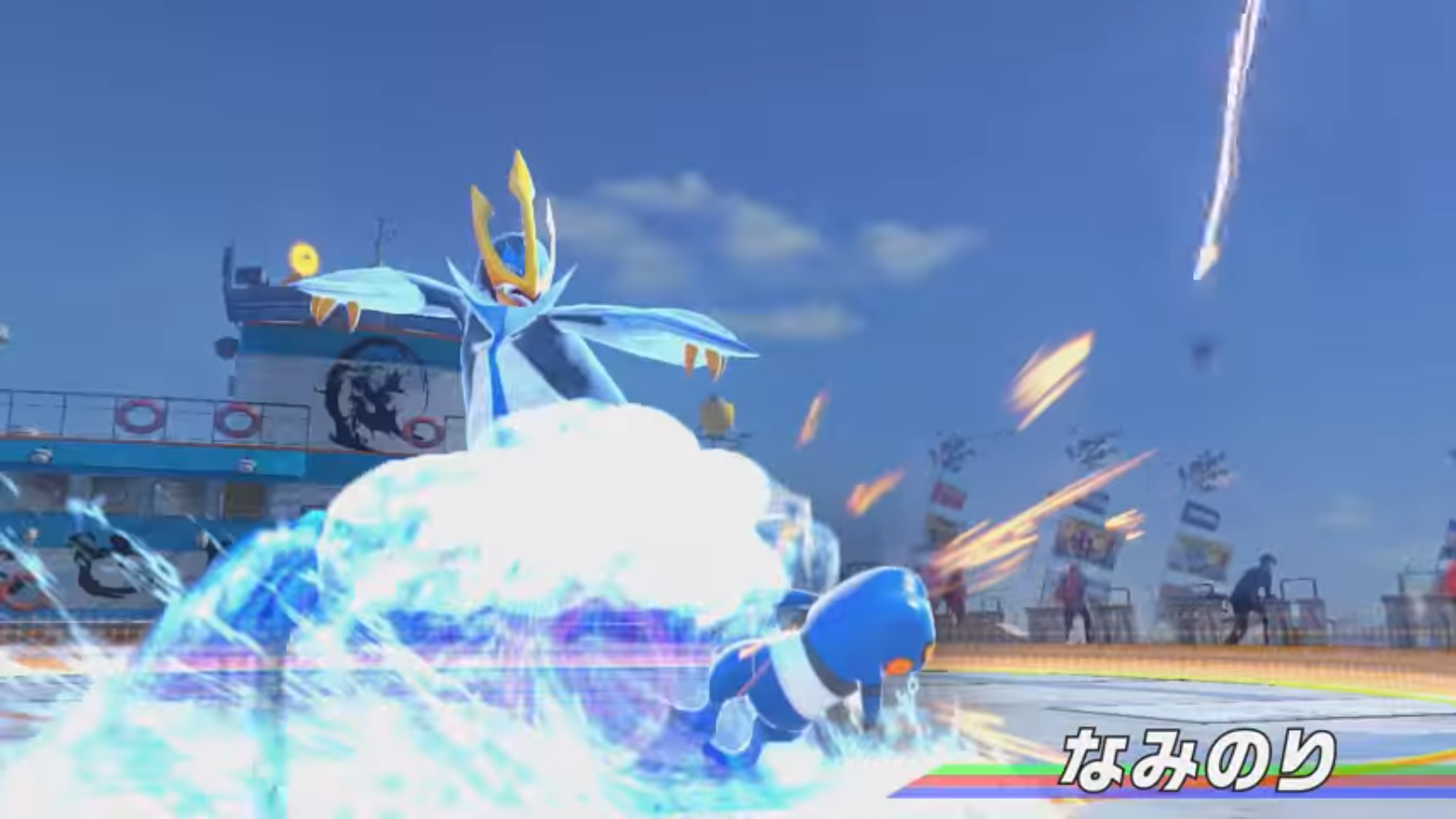 The next character trailer for Pokken Tournament DX has been released. This time, it's Empoleon's turn, another character that has previously only been playable in the arcade version of the game.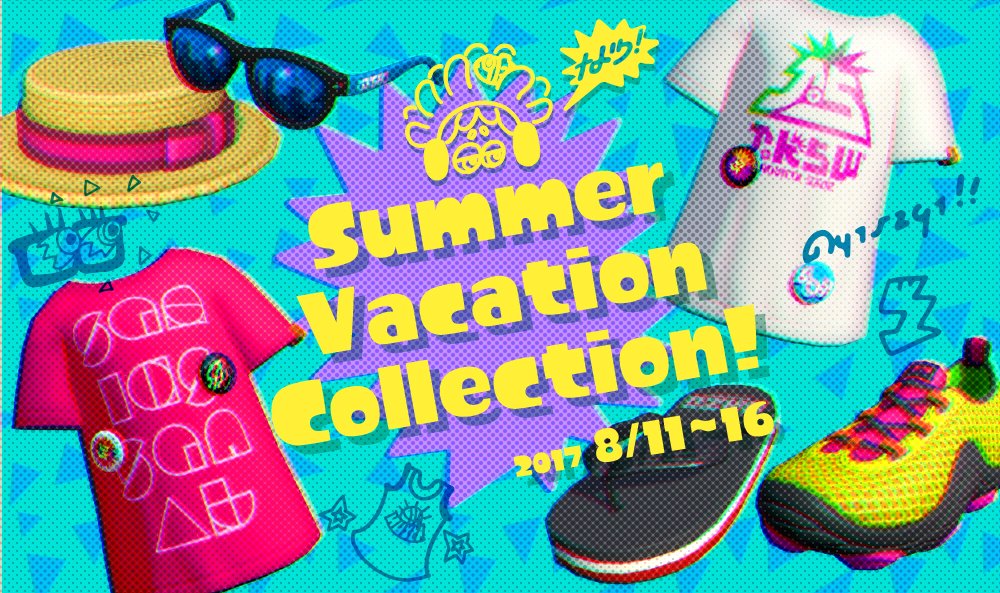 Some special gear is coming to Splatoon 2. Available exclusively via the SplatNet 2 Gear Shop in the Nintendo Switch Online app, the "Summer Vacation Collection" will be available to purchase from August 11th till August 16th.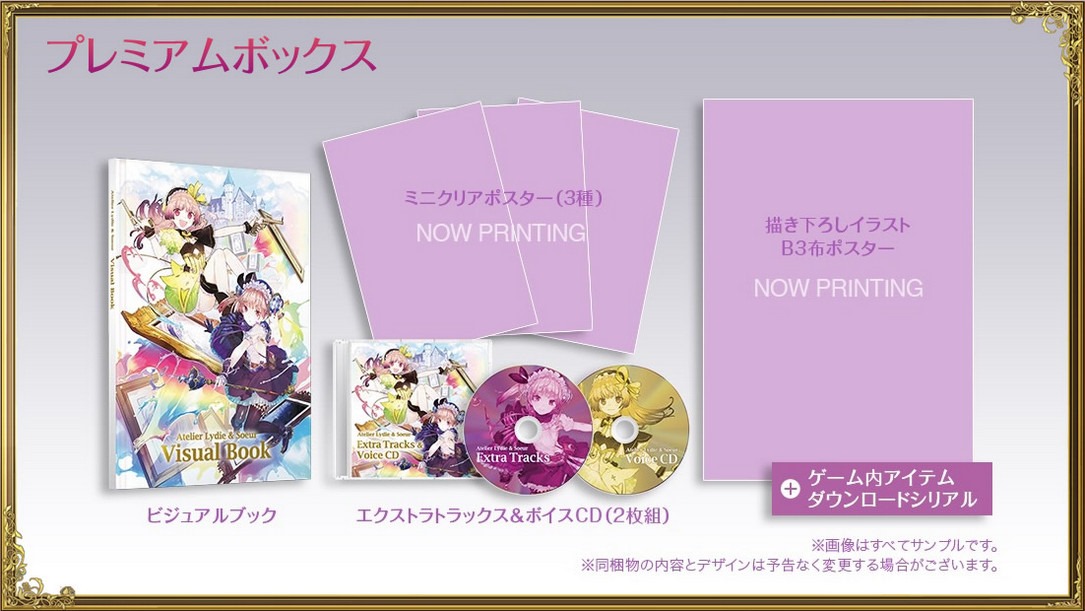 Atelier Lydie & Soeur: Alchemists of the Mysterious Painting is getting some special editions that include a variety of goodies.
The "Premium Box" (picture above) comes with the following:
Visual Book
Three mini-clear posters
Extra Tracks & Voice CD (two discs)
B3-size special illustrated cloth poster
special in-game items
There's also the "Atelier 20th Anniversary Box", celebrating the 20th anniversary of the series. It's exclusive to Amazon Japan and Gust's own online store. It includes everything from the Premium Box plus:
Sophie & Firis Premium Visual Book
Lydie & Soeur Double Crystal Paperweight
Atelier 20th Anniversary Alchemist Pin Badge Collection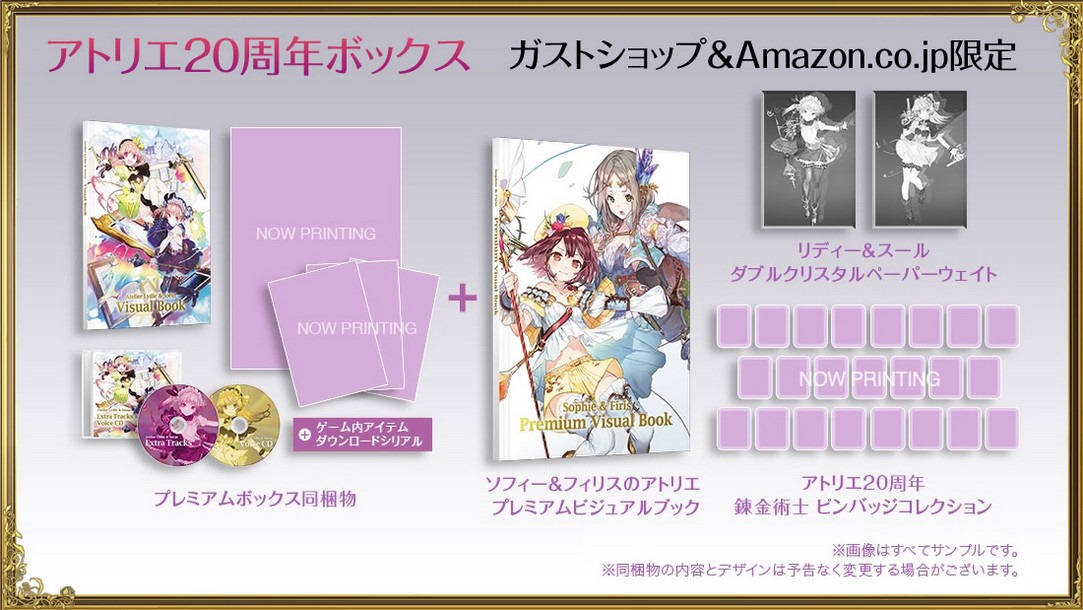 Finally, all first-print editions of the game will come with a download code for Marie and Elie costumes.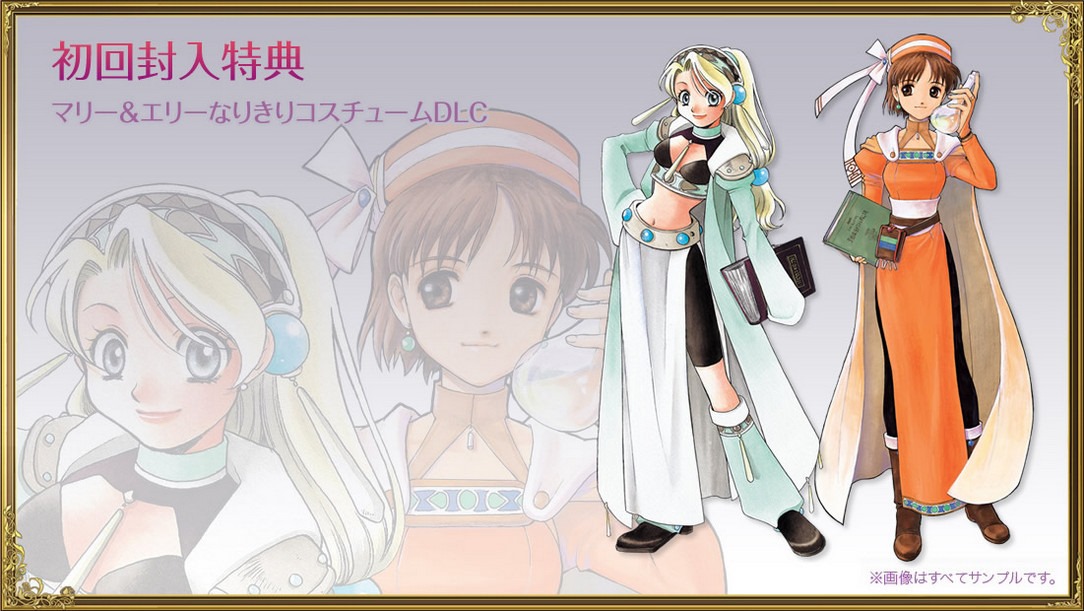 Of course, all of these are Japan-only at the moment. Let's hope that Gust will localize this game at some point.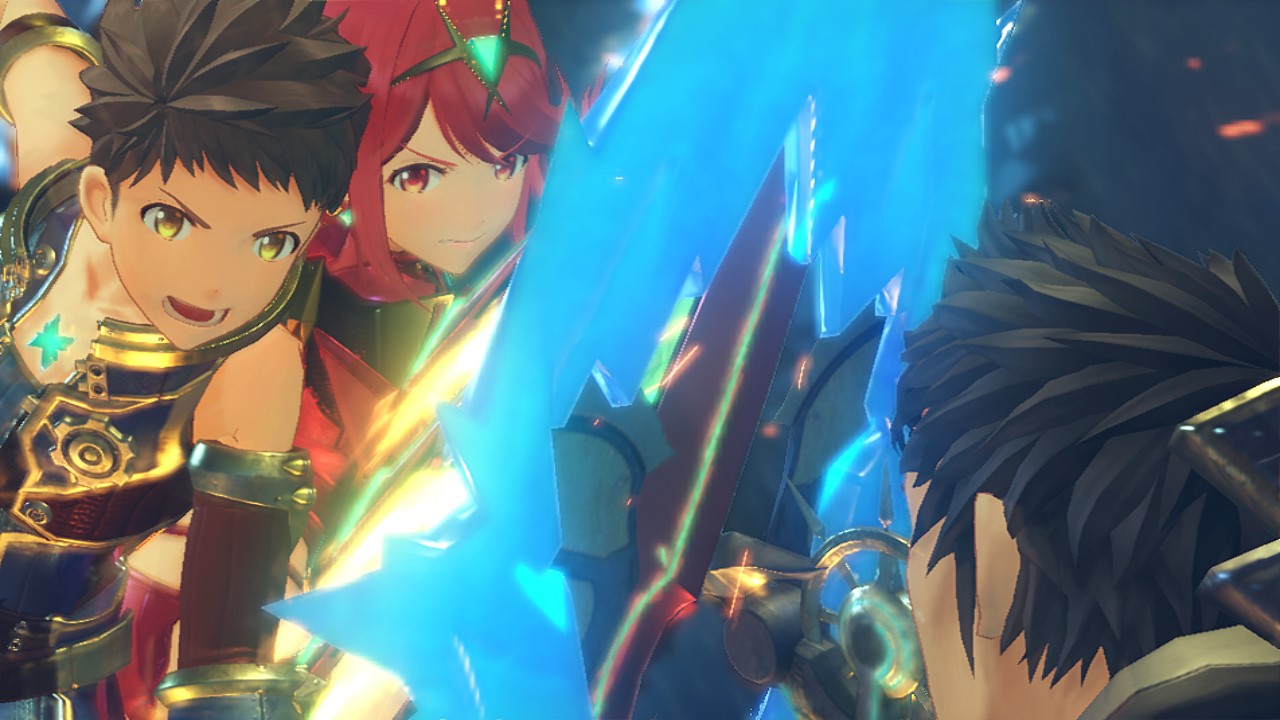 Xenoblade Chronicles 2 has reached a major milestone in its development. Music production is now complete, according to composer Yasunori Mitsuda.
Mitsuda tweeted out the news with a celebratory picture:
Xenoblade2音楽制作が本日無事に終了いたしました。数多くのミュージシャン、スタッフのご協力があり最後の最後まで全力で制作することが出来ました。本当にありがとうございました。 pic.twitter.com/Mq77WIsnCQ

— 光田康典 YasunoriMitsuda (@YasunoriMitsuda) August 10, 2017
Xenoblade Chronicles 2 is scheduled to arrive this holiday, despite skepticism that the RPG will make it out in 2017. With the soundtrack wrapping up, a launch this year shouldn't be out of the picture.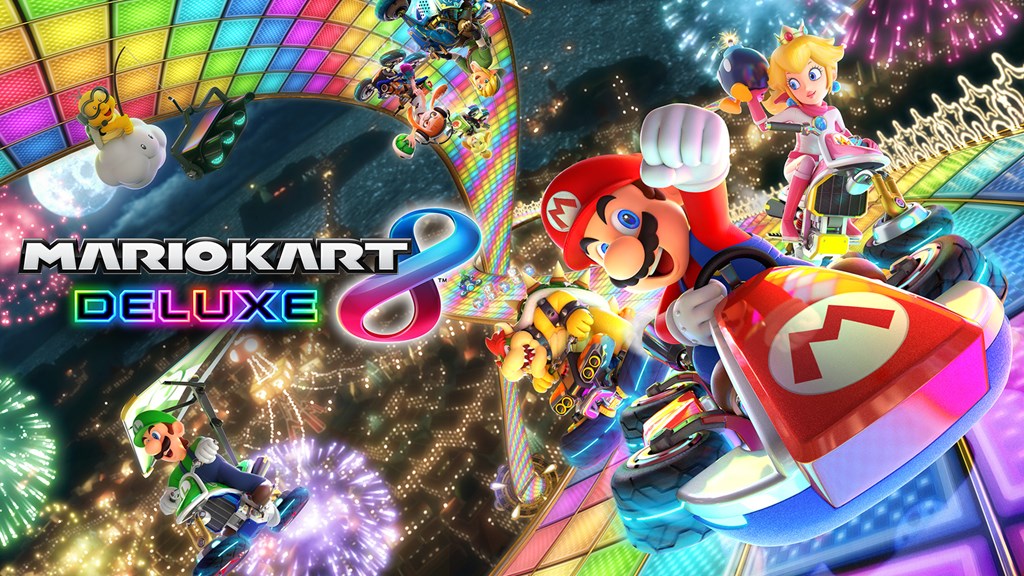 Nintendo has started distribution of another update for Mario Kart 8 Deluxe. Players with access to the game can download version 1.2.1.
Today's update specifically addresses one particular problem. The single patch note from Nintendo states, "Corrected an issue that prolonged the time to return to the lobby after races near the start and end times of online tournaments."
And that's it. Nothing too huge, but it's always good to see issues being addressed.
Thanks to Cameron for the tip.