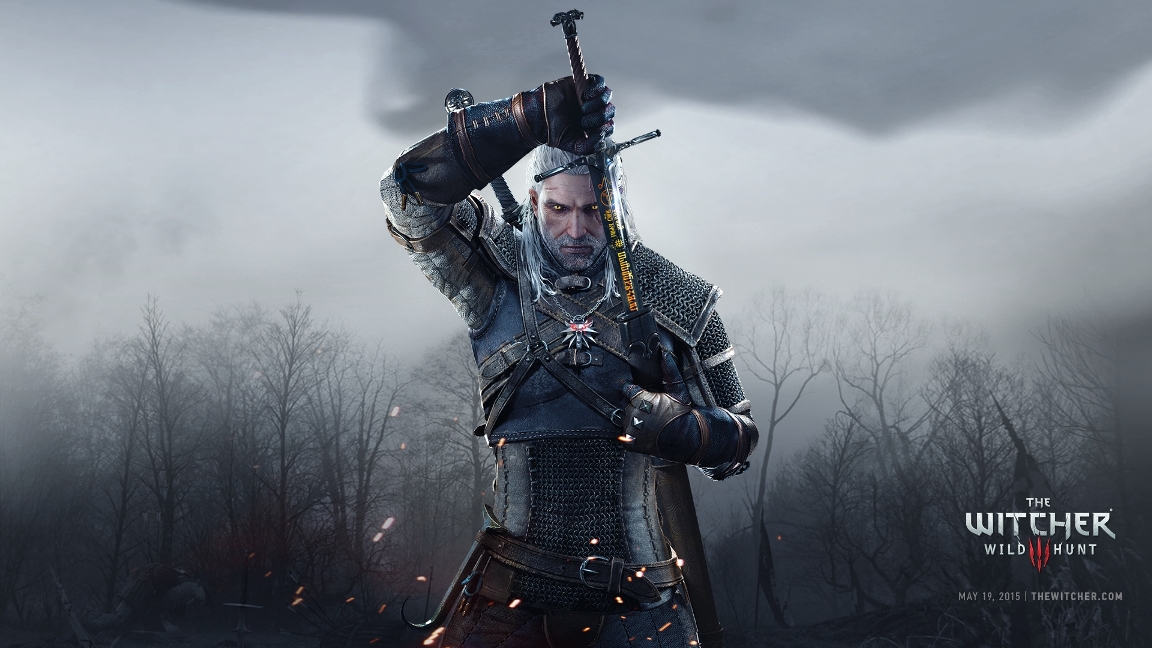 Update: Fabian Mario Döehla has since indicated that the talk isn't to be taken seriously. He's looking forward to NX personally, but it doesn't seem like he has any major inside knowledge.
---
The Witcher series developer CD Projekt Red believes that the NX "will be fantastic." That's according to the company's communications manager Fabian Mario Döehla, who spoke in vague terms about Nintendo's new console during a Rocket Beans TV interview as translated by NintenGen.
Here's the full exchange between the two sides:
Host: What do you know about NX?

Fabian: It will be fantastic. As developer [CD Projekt] you get access to the hardware and everybody [at CD Projekt] is looking forward. We know things.

Host: Are you lying now?

Fabian: No, no.

Host: Sometimes I cannot tell if you are telling the truth or not.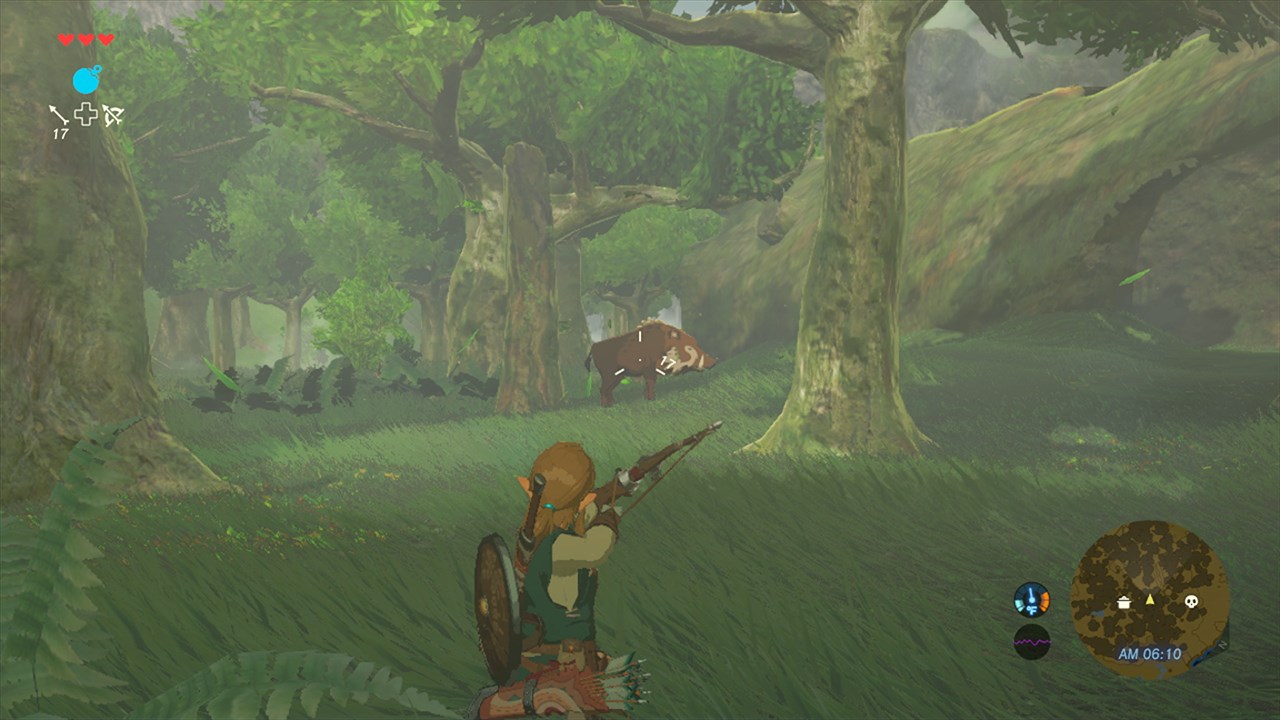 Word coming out of this year's E3 is how Zelda: Breath of the Wild offered vastly different experiences for those who played the demo. That's exactly what producer Eiji Aonuma set out to achieve with the new NX and Wii U game.
Aonuma told Polygon:
"For this game, if 100 players play this game, there will be 100 options and 100 game experiences. I wanted to create an environment where if the user played it today and then played it again tomorrow, they would have a different experience."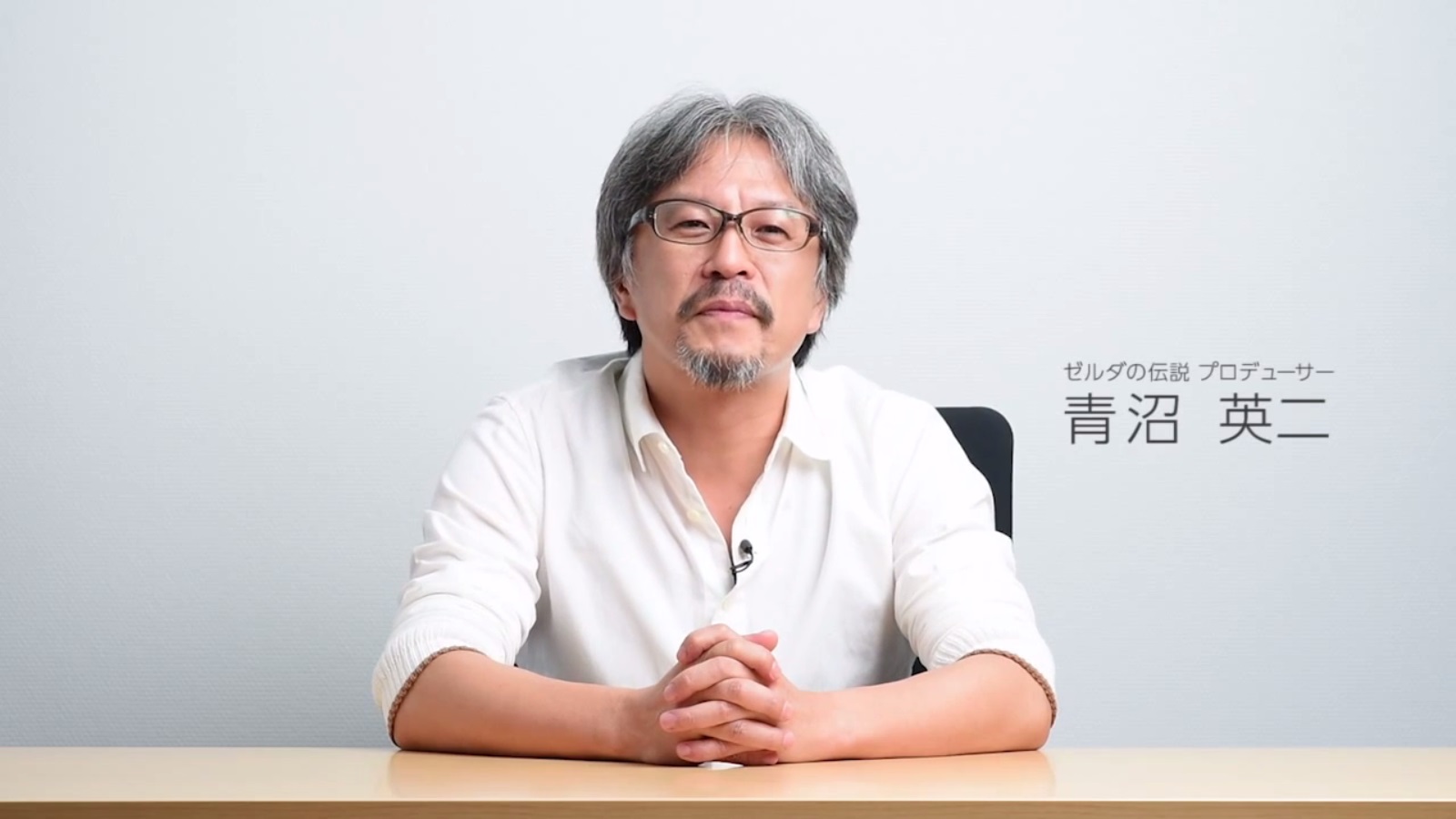 Nintendo finally debuted a proper gameplay trailer for Zelda: Breath of the Wild during E3 this week. Here's a little fact about the video: did you know that it was entirely comprised of footage taken by producer Eiji Aonuma's playing? Nintendo's Bill Trinen recently revealed that to YouTuber Katie Wilson during a walkthrough of the E3 demo.
If you're interested in seeing even more footage from Breath of the Wild, view the video below. It has commentary from both Trinen and Nate Bihldorff.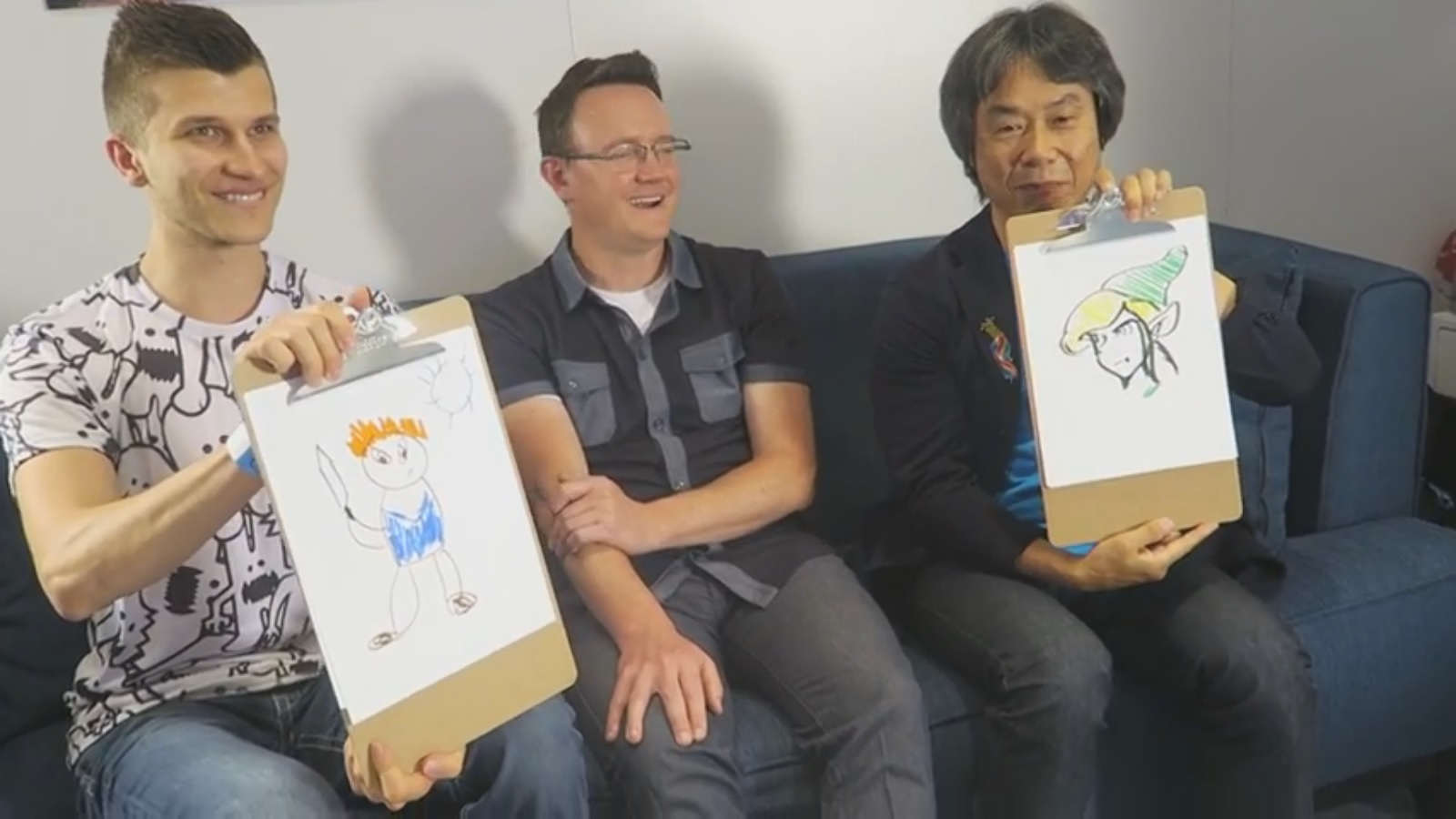 At E3 this past week, YouTube user GhostRobo spoke with Shigeru Miyamoto all about Zelda: Breath of the Wild and more. On top of that, the two faced off on a drawing challenge. Here's the full video: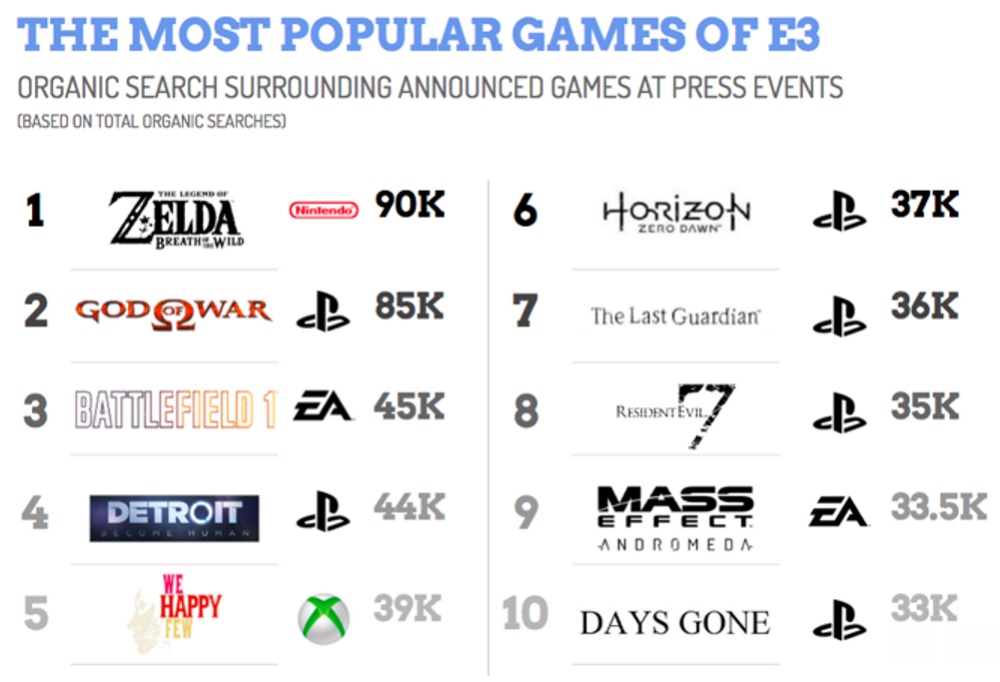 We've seen all sorts of data pop up over the past week when its comes to E3 and the most popular games of the show. ListenFirst has now determined that The Legend of Zelda: Breath of the Wild was the top game based on an analysis of Internet search results this week.
As for the most popular studios, ListenFirst has the following lineup: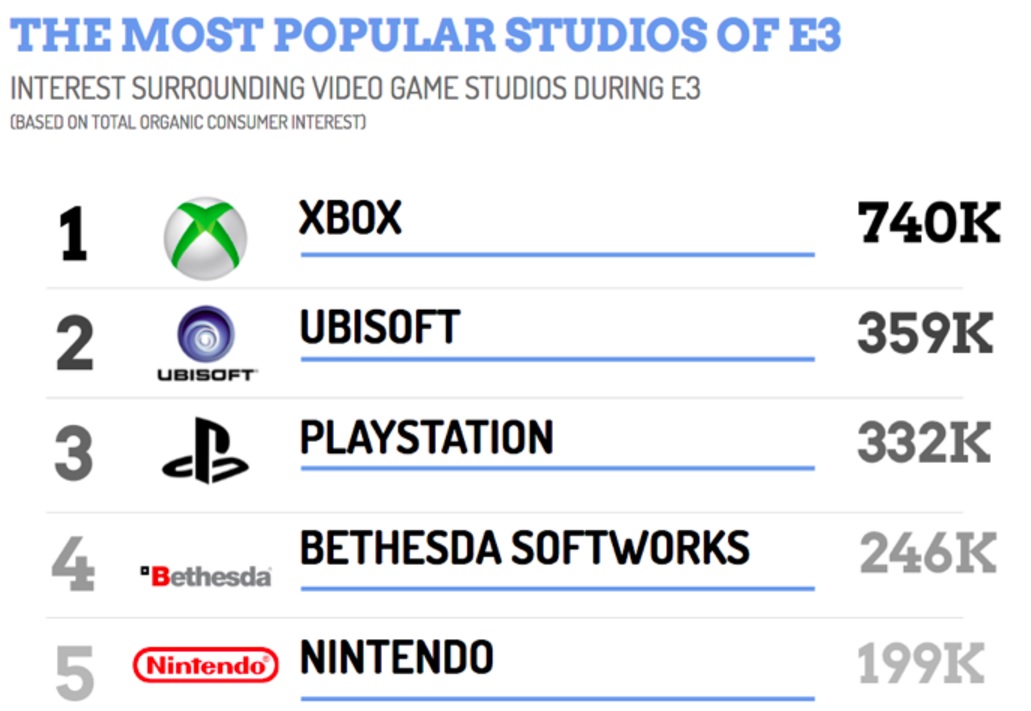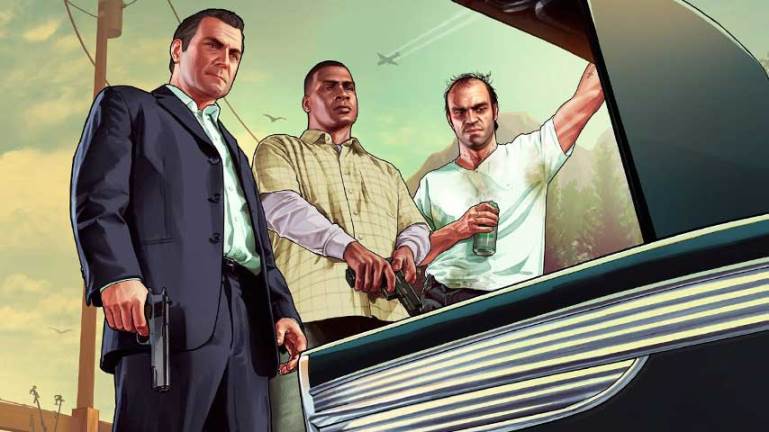 Rockstar Games and 2K Games parent company Take-Two is "very interested" in NX. So says Strauss Zelnick, the company's CEO.
While talking about the new system in an interview with TheStreet, Zelnick shared the following:
It could be very exciting. You never want to count Nintendo out. They go quiet for a while and then they come to market and do something really exciting. We are very interested and watching closely the development of what Nintendo plans to do next.
While Zelnick's comments are encouraging, it most definitely does not guarantee support for NX. In 2011, when asked about Wii U, Zelnick did say that Take-Two was "looking at it seriously". The following year, he mentioned that Take-Two was "skeptical" of the console. Zelnick's latest comments are at least more favorable than what've we've heard from him regarding Nintendo in recent years.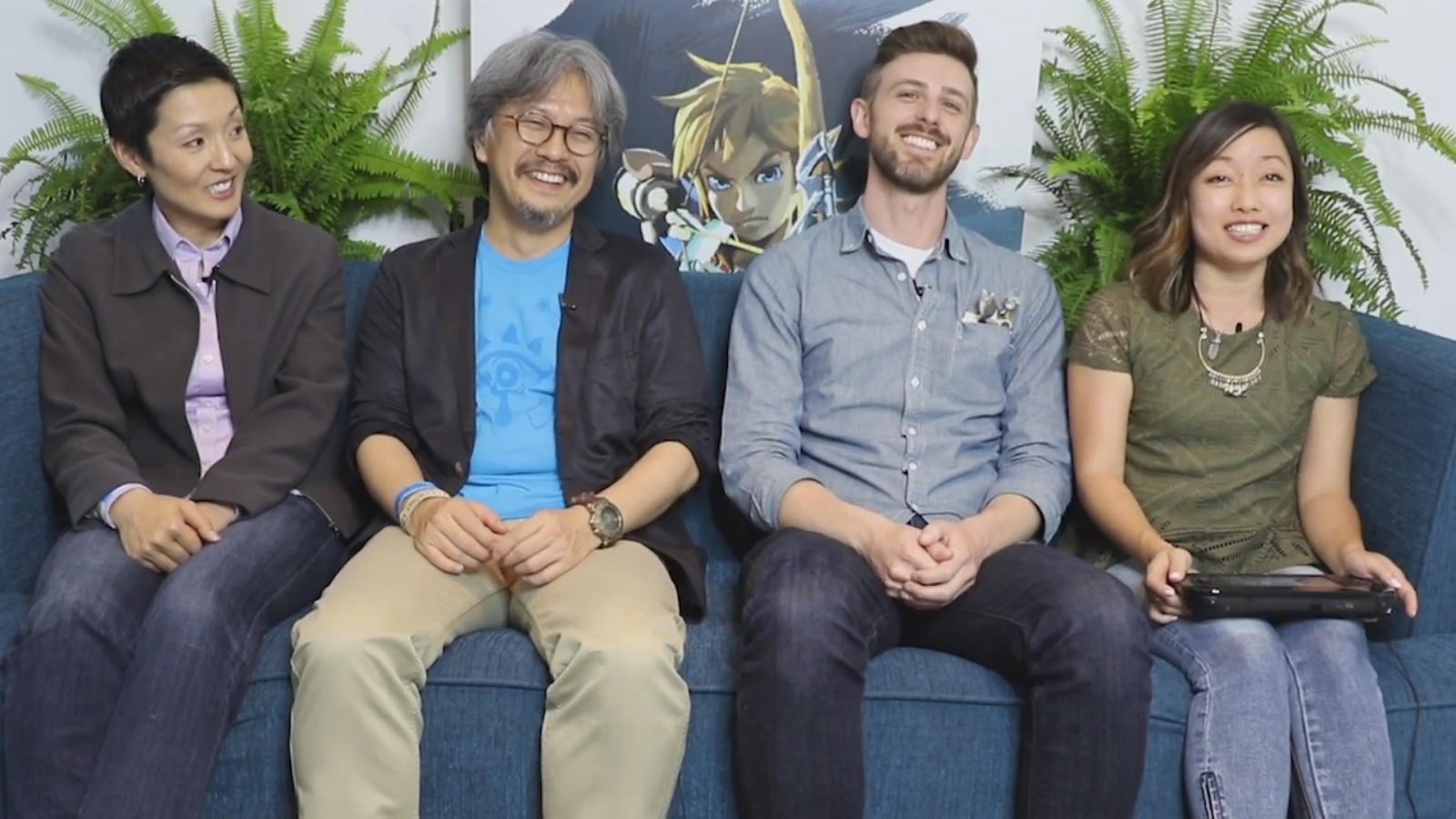 The latest episode of Nintendo Minute has gone live, and it's a very special one. Zelda producer Eiji Aonuma stopped by to chat and show off Zelda: Breath of the Wild. Take a look at the video below.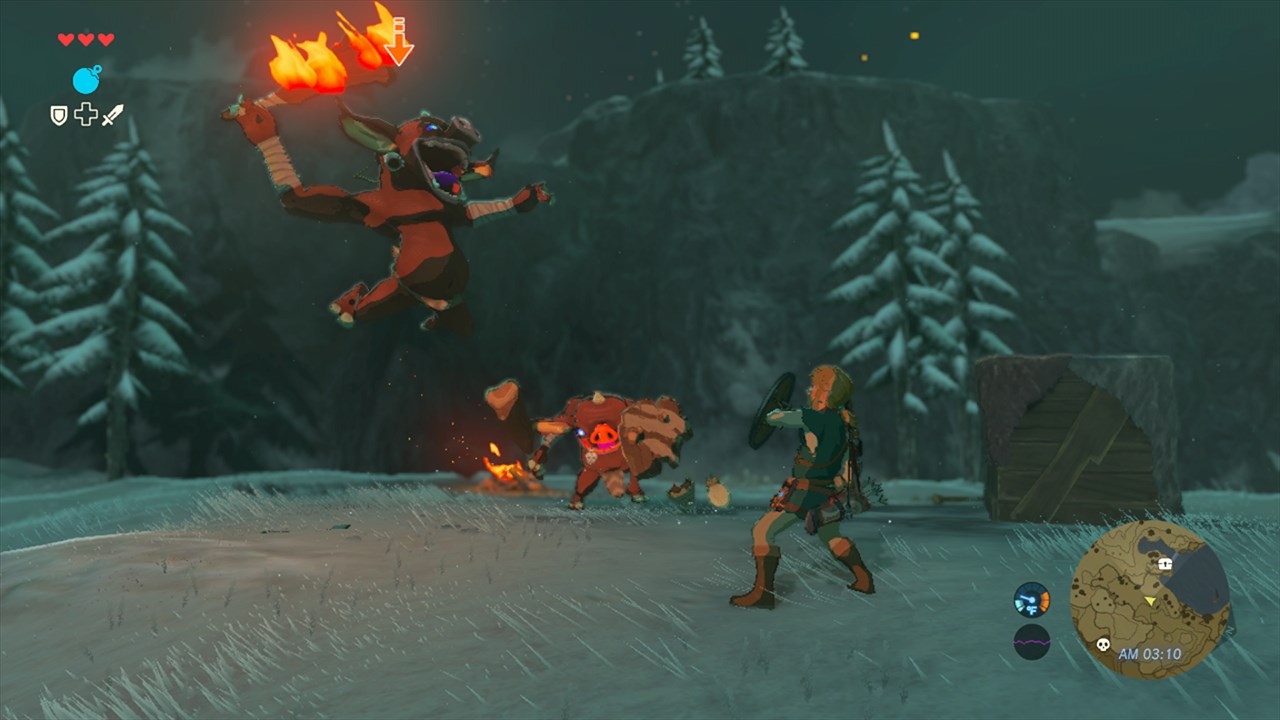 Many outlets scored interviews with Nintendo's top executives and developers at E3 this week, including E! Reggie was asked about Zelda: Breath of the Wild, and noted that it'll have something for both new players and longtime fans, stating that it will be "the best of both worlds."
Reggie mentioned:
"As [Eiji] Aonuma and the team were thinking about what to do next with Zelda, this thought of exploration, open air, the ability for you, if you want, to go try and take on the big bad boss right at the get go…it won't go so well, but you can! You have all of that freedom. That's what they wanted. … The game is a masterpiece.

There still is puzzle solving. You still are questing to find better and better weapons, to beat tougher and tougher enemies out there. Over the next couple of months we'll share more and more about what's the same and what's different. There still are elements that are traditional to a Zelda game. We believe it's the best of both worlds."
By the way, as a bit of an aside, Reggie said that the item he hates the most in Mario Kart is the Blooper since he hates getting inked.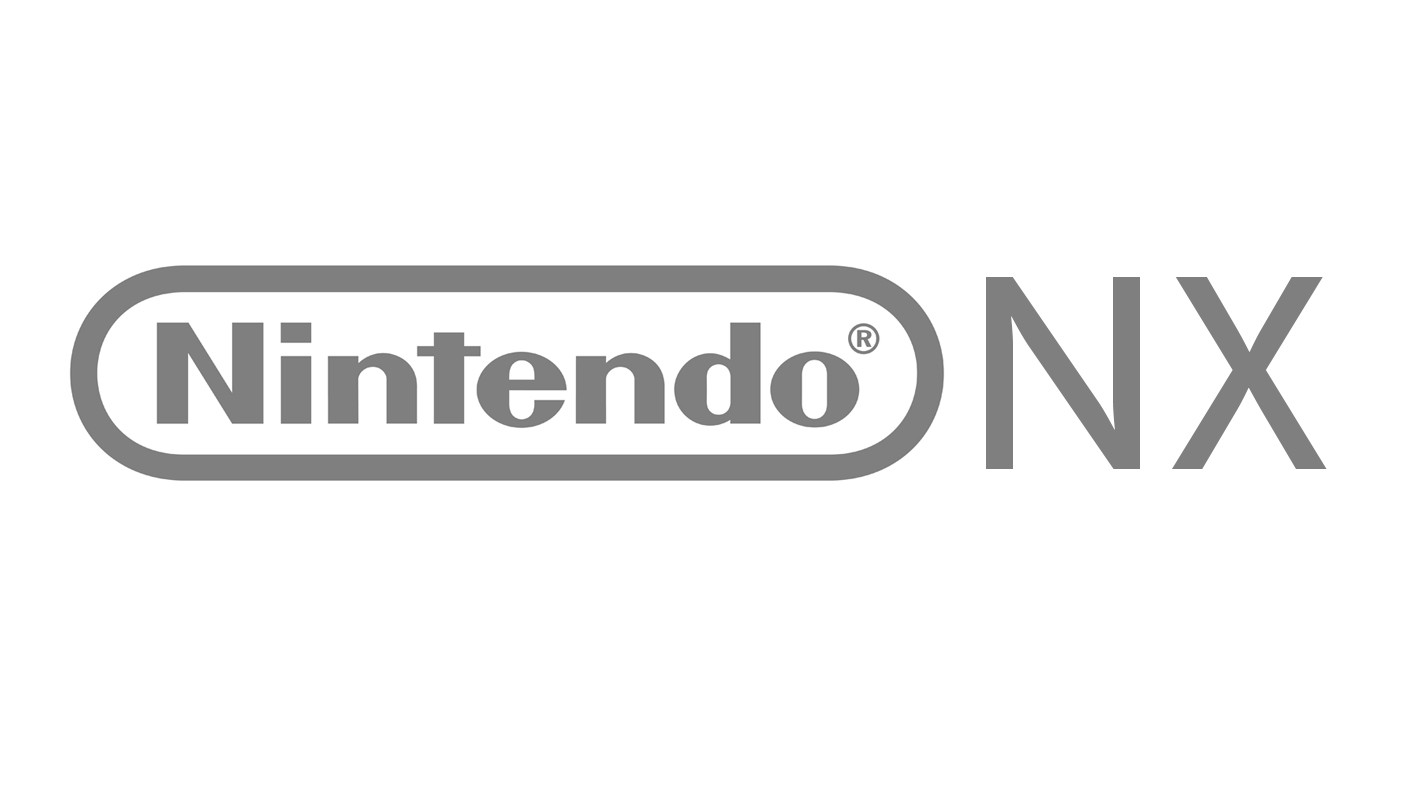 Financial Post published a new interview with Nintendo of America's executive vice-president of sales, Scott Moffitt. Topics include lessons learned from this generation, third-parties, when we'll be hearing more about NX, and more.
We've posted some excerpts from the interview past the break. The full discussion can be read here.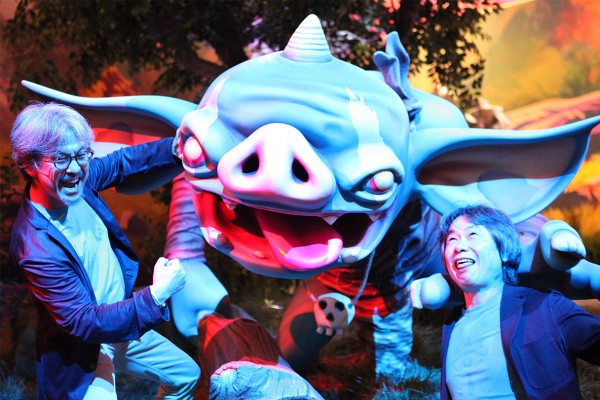 Nintendo UK has a new post up on its website about The Legend of Zelda: Breath of the Wild. On it, there's a message from producer Eiji Aonuma.
Here's the note in full:
Dear Zelda fans,

The new Zelda game, The Legend of Zelda: Breath of the Wild for Wii U, has finally been presented at E3. The theme for this new title is "rethinking the conventions of the Zelda series". Breaking from tradition, the player has the freedom to go wherever they wish to go, to do whatever they wish to do, in a vast open world. This is a whole new, unprecedented game in the history of Zelda.

In the Nintendo booth at E3, we arranged statues of characters from the game in diorama-like settings, borrowed from the game. We wanted to entertain visitors and help them experience the world of the new Zelda game. The picture here shows Mr Miyamoto and I bravely challenging an in-game monster called a Bokoblin. I know we are acting a bit silly for our age, but I hope this gives you a bit of a laugh…