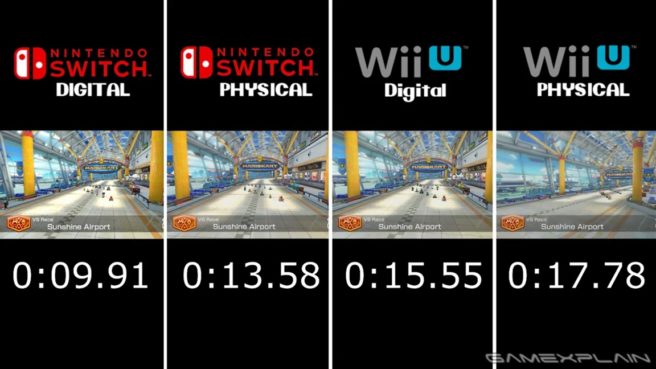 Update: GameXplain has replaced its original video with a new one that includes physical and digital on both platforms. We've added that in below.
---
Mario Kart 8 Deluxe is known to feature faster load times over its Wii U predecessor. We previously shared a video showing that the Switch release is in fact faster than the older version. However, GameXplain has now taken it a step further by showing both the physical and digital versions of Mario Kart 8 Deluxe.
Like most Switch games, Mario Kart 8 Deluxe will load the fastest digitally. The physical version is no slouch though, only falling a couple of seconds behind. Both options also beat out Mario Kart 8 on Wii U – especially when it comes to the initial boot.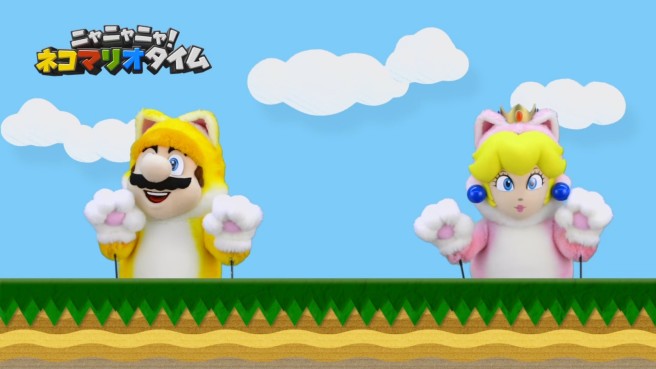 The latest episode of Nintendo's Japanese show Nyannyan Neko Mario Time has now gone live. We've included it below.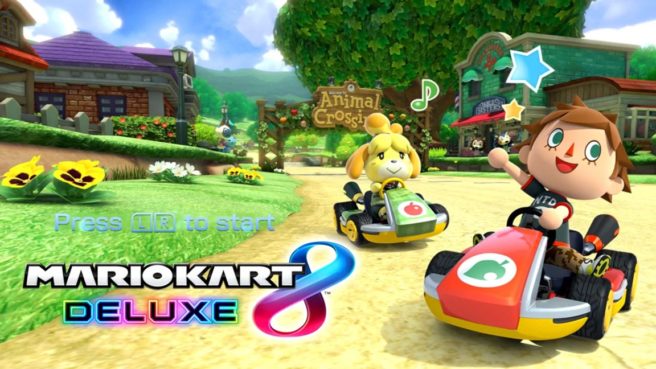 We posted a few of Mario Kart 8 Deluxe's alternative title screens a couple of days ago, but GameXplain now has a video up showing some extra ones. Get a look at the full set below.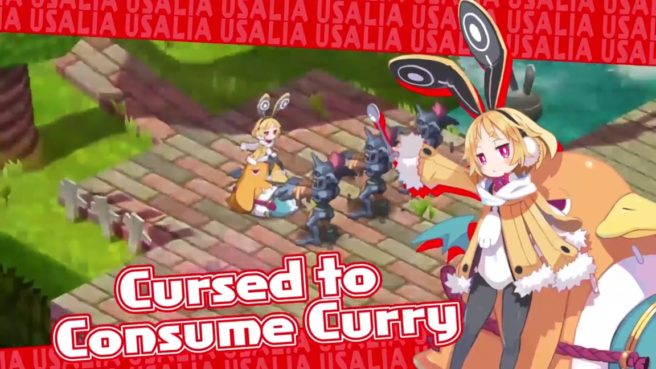 NIS America has sent out a new Disgaea 5 Complete trailer introducing various characters. Usalia, Christo, Red Magnus, and Zeroken are all covered. Here's the new video: